Low Carb And Delicious Zucchini Noodles
For a super healthy take on traditional Spaghetti Bolognese, why not make some Homemade Pasta Sauce and serve it with some zucchini noodles.
Making zucchini noodles is simple if you have the right tools. If you don't have a spiraliser, Julienne peelers can be found at most homewares and department stores.
We love using zucchini noodles in recipes from our 28 Day Weight Loss Challenge. Reducing your intake of processed foods is a great way to cut calories.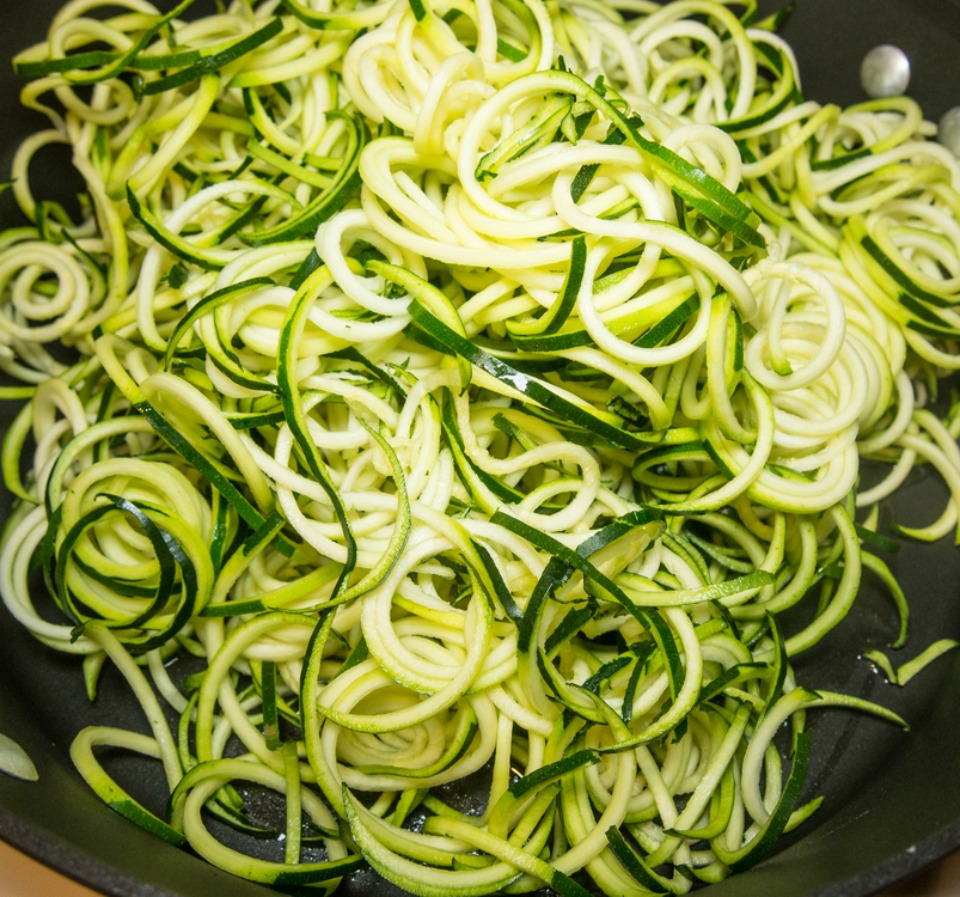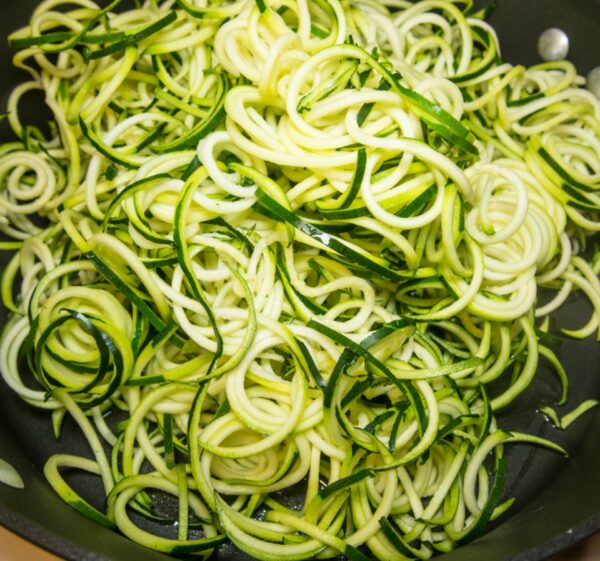 1

tbsp

olive oil

1

large clove

garlic

crushed

3

large zucchinis
1

tbsp

olive oil

1

large clove

garlic

crushed

3

large zucchinis
Use a julienne peeler to peel the zucchini lengthwise. Do one side of the zucchini until you reach the seeds, then peel the other side (avoiding the seeds in the middle)

Bring a large saucepan of water to the boil, then add the zucchini noodles and boil briefly for about 30-60 seconds (check before removing the noodles from the water, the noodles should be firm and not too soft). Drain the noodles in a colander and set aside.

In another large frying pan or saucepan, heat 1 tablespoon of olive oil, and when hot gently saute the crushed garlic for a few minutes, until softened and fragrant. Add the noodles to the garlic and toss over low heat until coated in garlic and olive oil.
Serves 4 at 70 calories per serve
For more healthy meal and snack recipes, join thousands of other mums on our next 28 Day Weight Loss Challenge.