How this mum saved $15,000 in 18 months by eating healthily
Samantha Lozano has not only lost 61kg by following the 28 Day Weight Loss Challenge but she's also saved over $15,000 in the last 18 months!
Samantha Lozano has not only lost 61kg by following the 28 Day Weight Loss Challenge but she's also saved over $15,000 in the last 18 months!!!!!!
In fact, she's paid her debt off and is now planning a family holiday! She reveals she's now saving on average $200 a week on her grocery bill.
This mum-of-five took 18 months to drop the weight and she says one of the best things is that The Healthy Mummy has also taught her how to save money and budget! Please note, this story was written in May 2022, so grocery prices may now vary.
"It actually surprised me just how much I could save when I learnt about meal planing and meal prepping," she admits.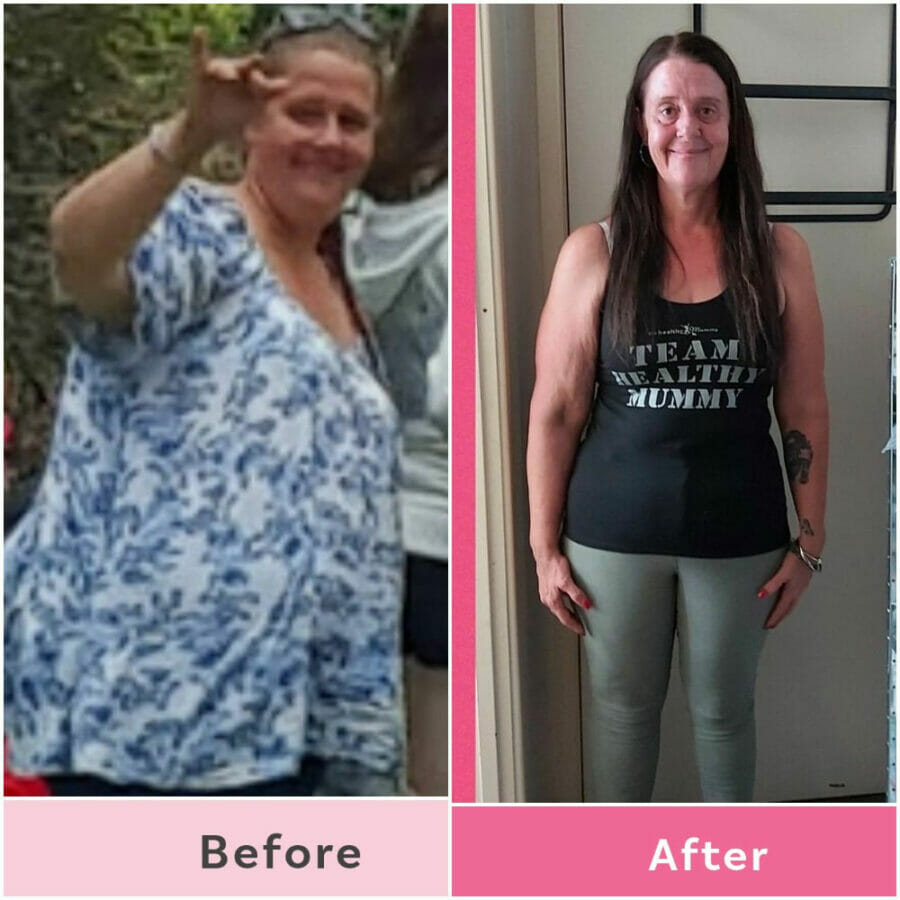 How Samantha saved money with The Healthy Mummy
Samantha reveals that there are several reason she's saved so much money, one of which is by making healthier choices and ditching taking away food.
She explains 'For a family of 7 it's very expensive, especially with all the children being teenage or young adults. Even though I was lazy and would buy take away I would still do a big grocery shop every week that would include a lot of soft drinks and snack food.
I also shop at fruit shop/markets and the butcher now instead of just Coles or Woolies and I have found the prices a lot cheaper.'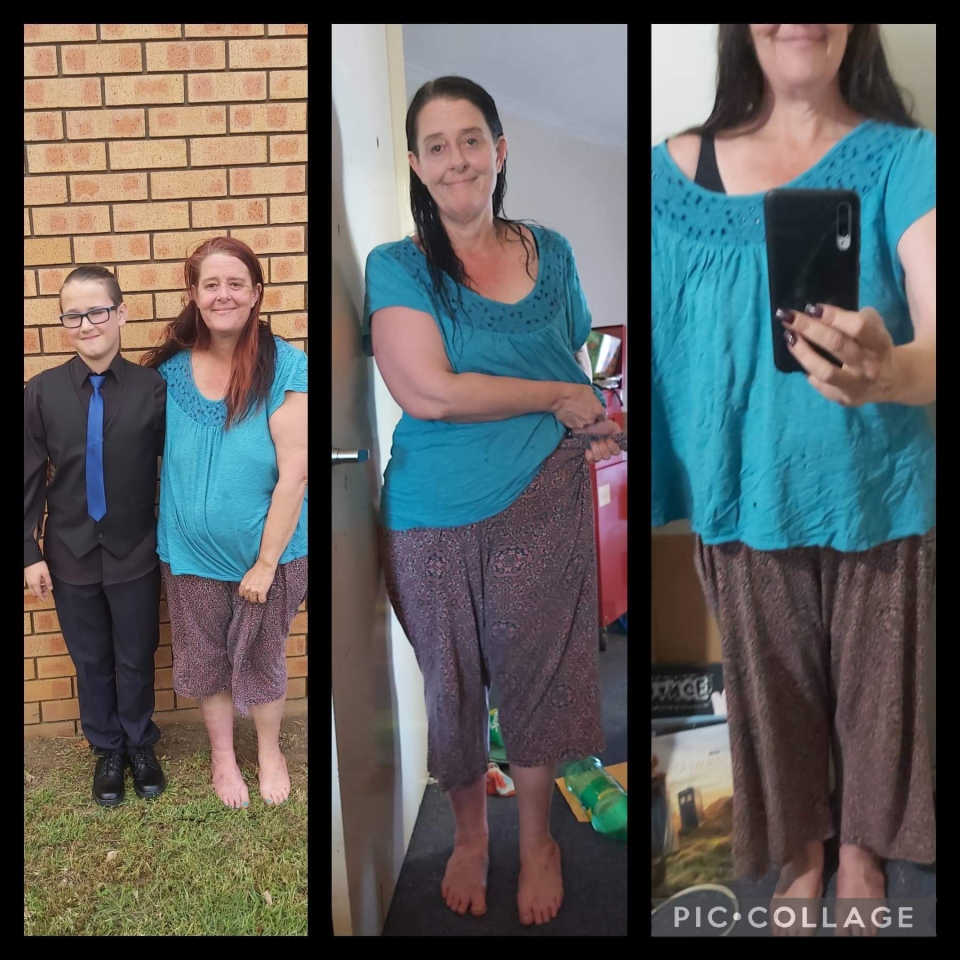 Another big change for Samantha that saved plenty of money was embracing meal prepping each week.
'I meal prep most Sundays or Mondays if I worked on Sunday. I meal prep three to four snacks every week and I do at least 2 bulk meals I can freeze and I make a roast that gets used for various meals each week.
"It usually takes 2 to 3 hours depending on what I'm cooking if the slow cooker is involved, it can take 4 hours a week.'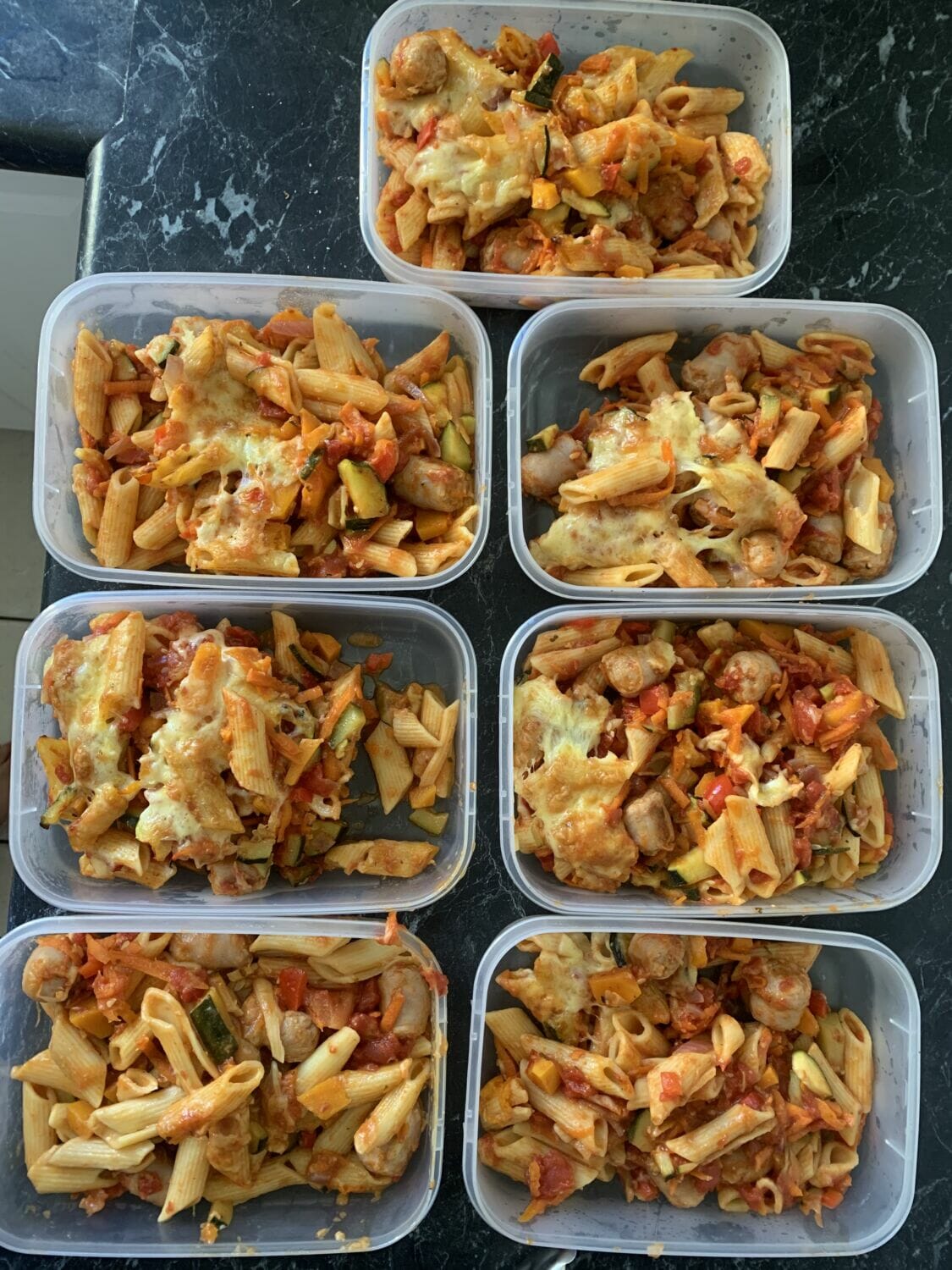 As well as saving money, meal prepping in this way and getting organised saves heaps of time mid-week. Samantha saves around an hour each night and half an hour in the mornings, not having to prepare lunches for her family.
'They can grab it themselves and go, it also saves my sanity because I don't get home from work some nights until 8 or 9 pm so at least I know everyone is eating a healthy meal and theres something healthy for me to eat when I get home.'
Samantha saves $200 per week!
'I'm saving at least $200 dollars a week because we are not buy take away or the junk food or soft drink. I was spending at least $350 dollars a week on groceries and take away I am now spending $150 a week at most.'
How Samantha utilises the Healthy Mummy App to help with meal prepping
'I utilise the Healthy Mummy App by planning the weeks meals with my family, the kids picks 2 meals and my partner picks 1 meal and I will then shop my fridge, freezer and pantry first and then I will see what meals I can make.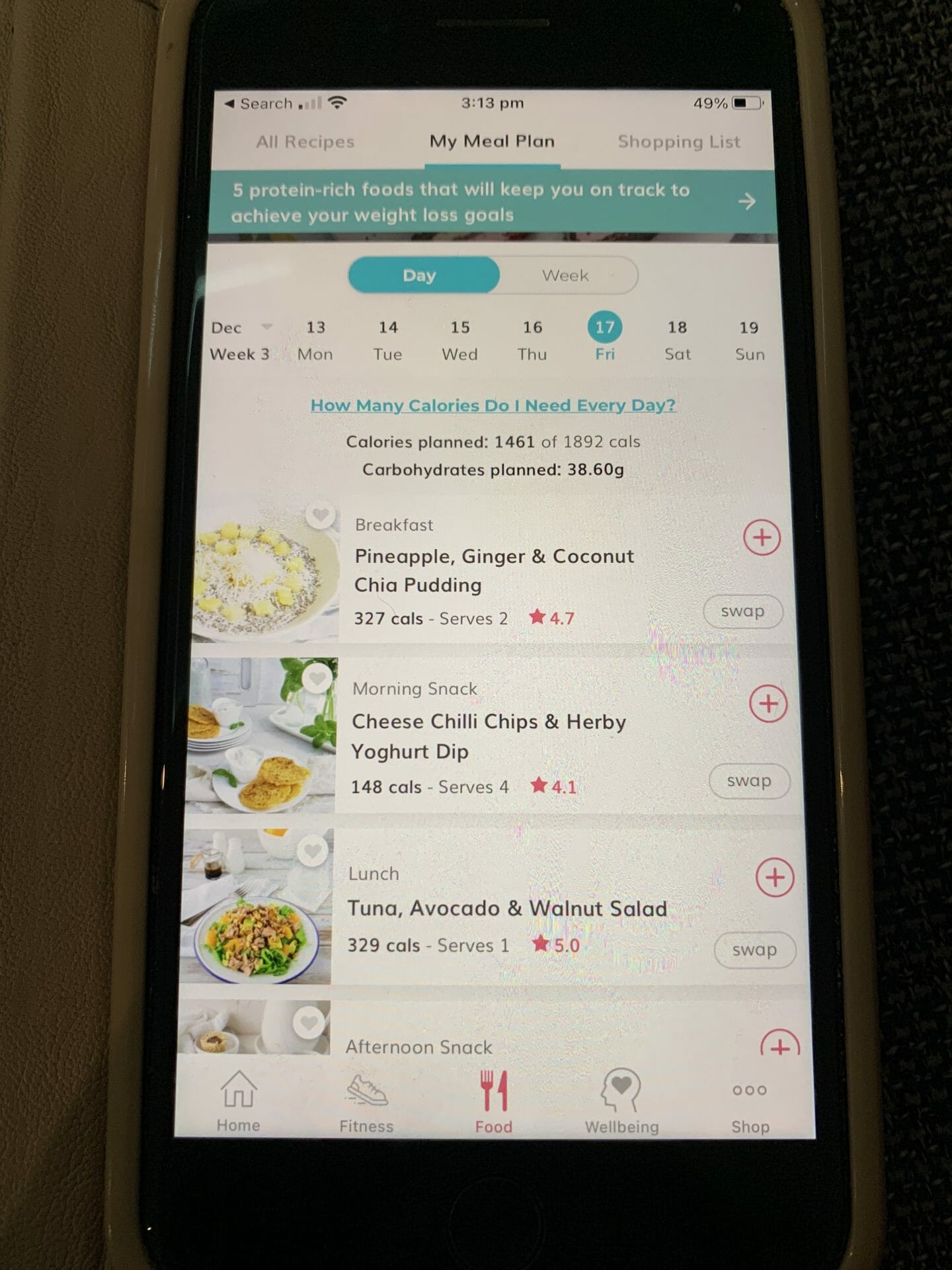 From there then I will add anything else I need to the shopping list in the app and remove everything I already have, then I will only buy whats on my shopping list and when I get home I start cooking.'
Samatha's top 5 go-to budget recipes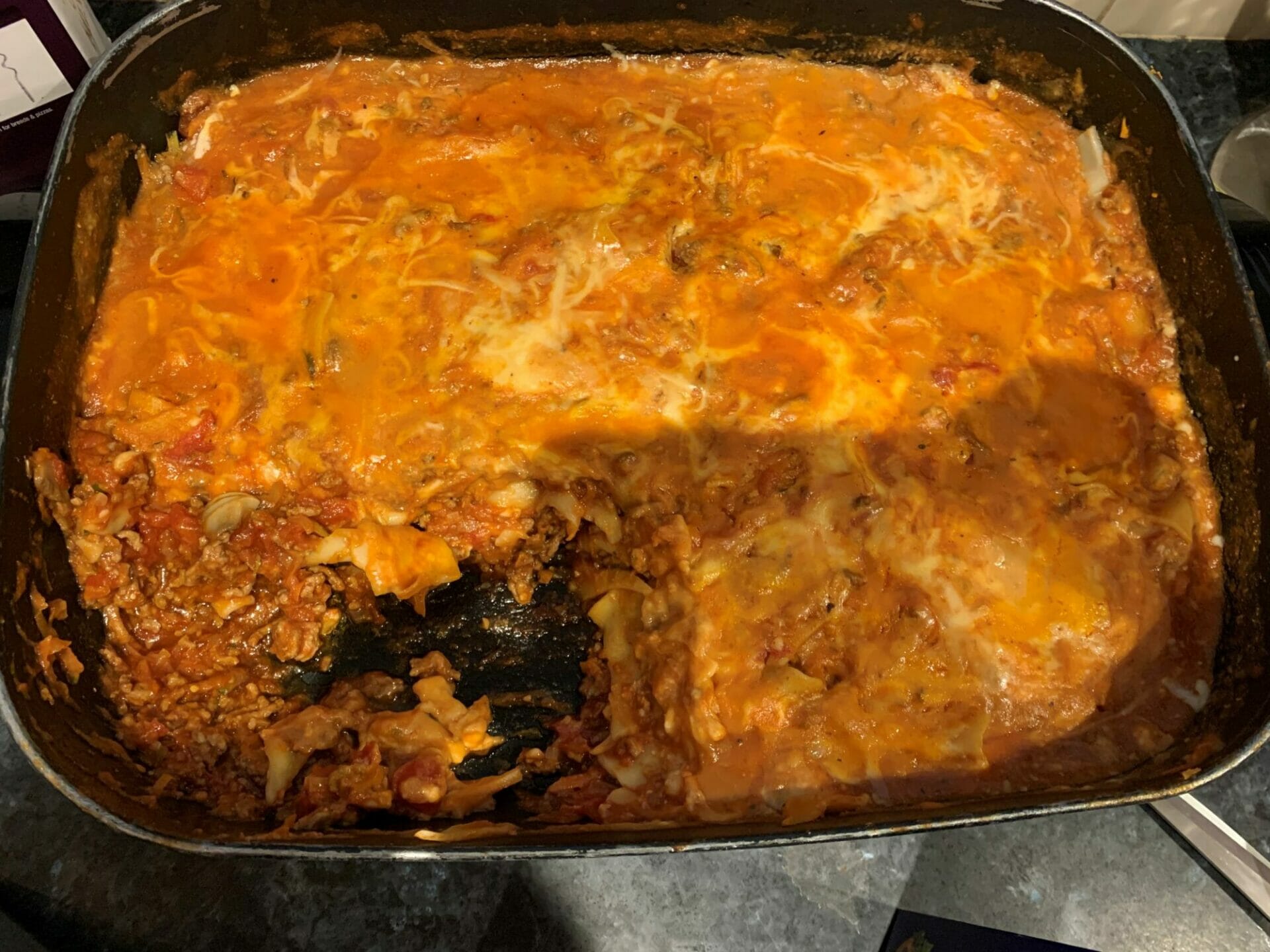 'All these recipes are family faves and all of them can be made in bulk and they all freeze really well.'
Samantha's top tips on how to budget
1. Make a list of what you already have before you go to the shops
I started using the shopping list in the app. I had never been one to use a list before and I would always buy things I didn't need or already had way to many of.
The list enabled me to shop my fridge, freezer and pantry and cross things I already had of the list, and there is a section at the bottom where you can add other essential items as you run out of them so you only buy what you need.
That was the biggest money saver for me.
2. Buy less food than normal if you find you are throwing a lot out
The second biggest was the reduction in the waste the food I was throwing out. Also the change in what I buy like so much less soft drink or snack foods.
3. Restock your pantry
In the beginning, the savings were small because I needed to gradually restock my pantry and freezer with better quality foods but after about three months my grocery shop went from and average of $350 dollars a week to average $150 dollars a week for seven people.
My shopping bill dropped a lot when I didn't need to throw so much food out. I also noticed  just how much I had been spending on snack foods and soft drink and convenience meals, the shopping bill dropped by just over $120 dollars alone, I was gobsmacked so was my partner.
4. Grow your own herbs and veggies
Utilise your garden herbs and baby spinach can be grown very easily even in pots so can tomatoes and growing them yourself can save you heaps of money and they are so fresh.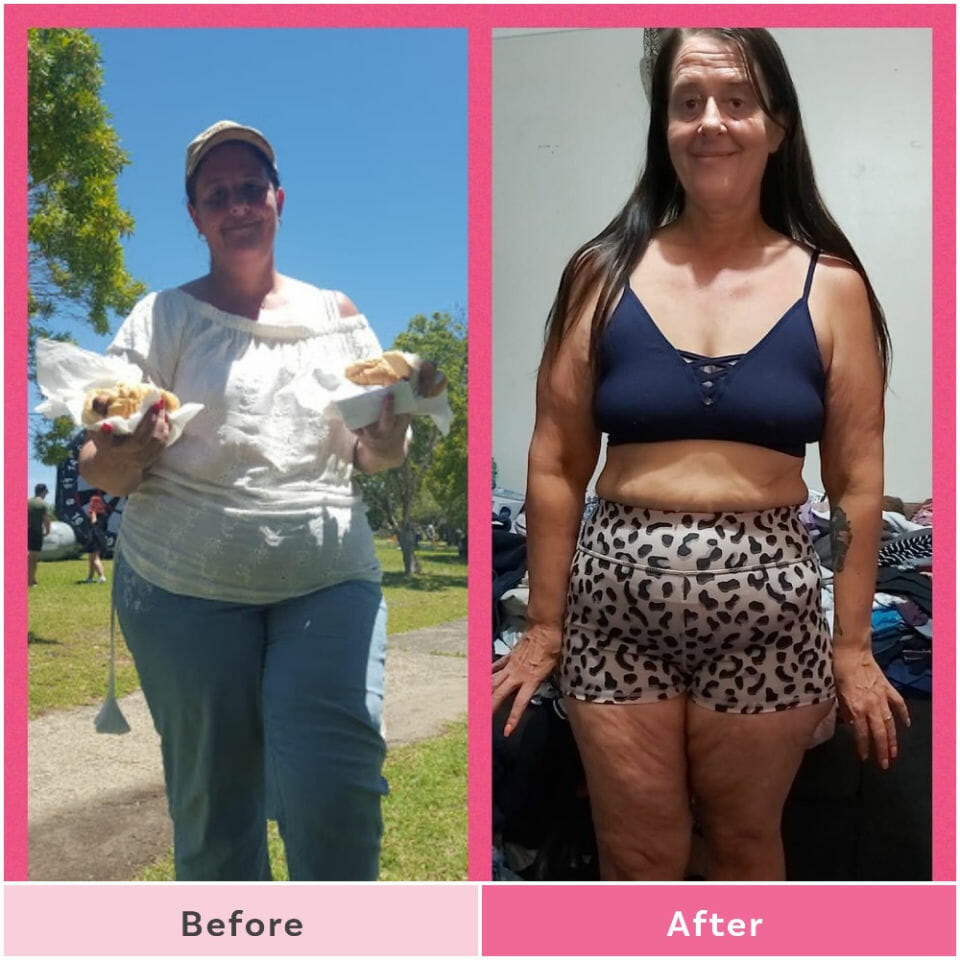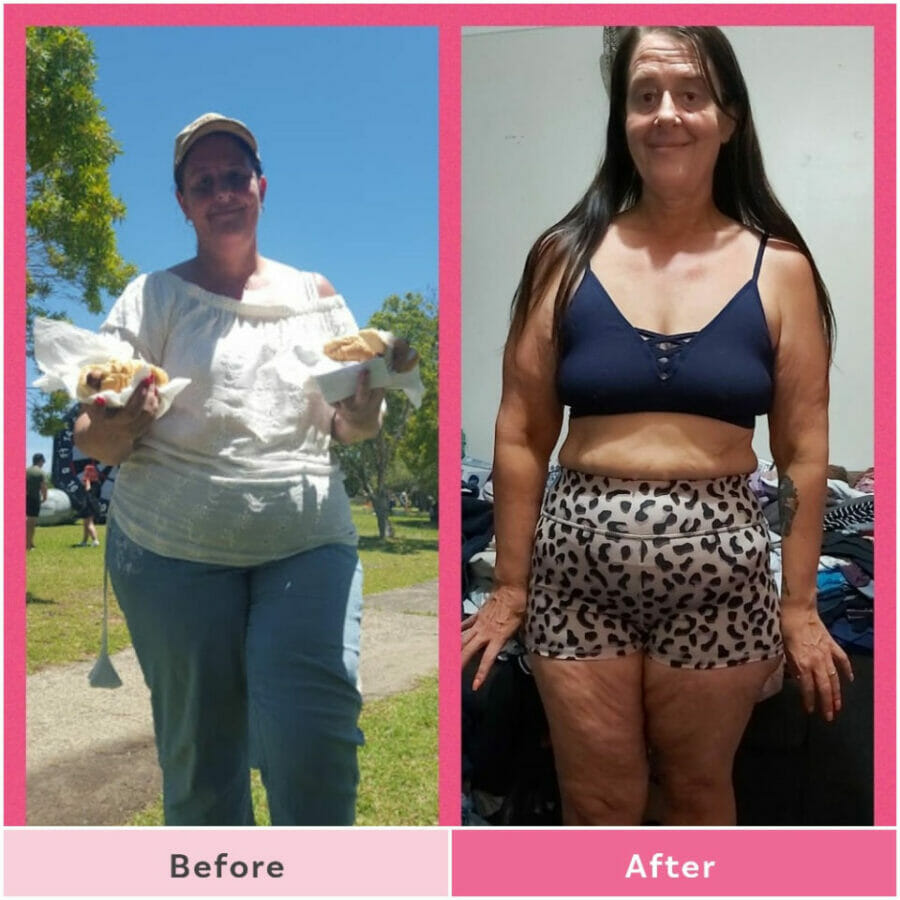 Samantha's top BUDGET tips for saving money
Do a meal plan for your whole family for the week or fortnight. Use a whiteboard to have a visual for everyone.
Shop your fridge, freezer and pantry when doing your shopping list, so you are only adding things you need.
Meal prepping for me has reduced a lot of food waste which has saved me a lot of money.
Organise your kitchen and pantry and fridge freezers so everyone in the family can find what they need. This saves time and money.
"I am very proud of the fact we could get on top of debt and start saving for a well-deserved holiday and still lose weight and eat yummy food," she says.
"The family loves The Healthy Mummy's Butter Chicken, and they love Baked Chicken Spaghetti, and Devil Sausages and the Pizza scrolls are always a winner."
"I like that you can make these recipes in bulk and freeze meals for the rest of the week."