The Healthy Mummy Pregnancy Smoothies are a great way to incorporate healthy snacks throughout your pregnancy that are loaded with nutrients and vitamins important for the health of you and your baby during this special time.
Here, Nikki Boswell, Nutritionist (Masters Human Nutrition) shares her thoughts on the benefits of the Smoothies:
Eating a well-balanced diet can be a challenge at the best of times and unfortunately life doesn't stop when you are pregnant. In addition to your usually hectic schedule, you now have additional nutrient requirements to meet, often while battling morning sickness, fatigue, constipation, bloating, heartburn and indigestion – understandably preparing three square meals and several nutritious snacks a day is not always appealing.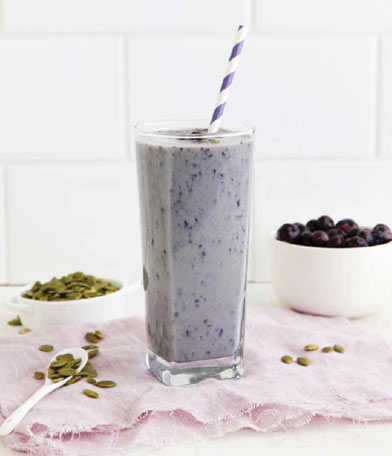 The Healthy Mummy Pregnancy Smoothie offers a convenient source of nutrients that are quick to prepare and have been formulated specifically with the demands of pregnancy in mind.
I think the Healthy Mummy Pregnancy Smoothie could be used to assist during morning sickness by providing fluids as well as key pregnancy nutrients such as iron, iodine and folate, that can be consumed in small, regular portions which are often more settling on a nauseated stomach than a large meal.
Consuming the Healthy Mummy Pregnancy Smoothie as a small, regular snack is also a practical way to assist maintaining stable energy levels to fight fatigue.
The addition of probiotics and fibre also promotes digestive health and is likely to assist in relieving bloating and constipation – which I am sure will make your pregnancy far more enjoyable.
Nikki, Nutritionist (Masters Human Nutrition), Personal Trainer, Mum of 3.
Disclaimer: Always speak to your doctor before changing your diet,taking any supplements or undertaking any exercise program in pregnancy. The information on this site is for reference only and is not medical advice and should not be treated as such, and is not intended in any way as a substitute for professional medical advice..
Our plans promote a health weight gain in pregnancy to benefit the mother & baby and you can read more on this here 
The owners of The Healthy Mummy do not make any representations or warranties, express or implied and shall have no liability or responsibility to any person or entity with respect to any loss or damage caused or alleged to be caused directly or indirectly by the information contained herein and nothing in this disclaimer will limit or exclude any liability for death or personal injury resulting from negligence, limit or exclude any liability for fraud or fraudulent misrepresentation, limit any liabilities in any way that is not permitted under applicable law or exclude any liabilities that may not be excluded under applicable law.