"I won't let my underactive thyroid control my weight loss success!"
Healthy Mummy 28 Day Weight Loss Challenge member and Motivating Mum Jinjamarda inspires us with her personal story of endurance in battling depression and achieving weight loss success despite being diagnosed with an underactive thyroid.
Jinjamarda (nicknamed Joy), is experiencing plenty of joy herself! 15Kgs* lighter, and no longer on anxiety and depression medication, she is the happiest she has ever been.
"I am completely off my anxiety meds and I have learnt that my underactive thyroid doesn't have to control me or dictate what happens to my body". Read Joy's inspiring story below.
Where my weight loss journey began
Jinjamarda is a 38 year old mum with a 4 year old son. She first found The Healthy Mummy Facebook support group in August 2016. She says "At the time my weight was ballooning out of control.
I'd lost energy and was feeling extremely unwell both physically and mentally". 
Getting started
Shortly after discovering the Healthy Mummy, Jinjamarda started following the free recipes and exercises on the Healthy Mummy website and the started incorporating Healthy Mummy smoothies into her day.
Roadblock: Underactive thyroid and depression
Due to an underactive thyroid, and fighting fatigue and muscle tiredness, her attempts at increasing her exercise and sticking to a healthy eating plan weren't going as planned.
"I found I was still gaining weight and mentally I was a mess. My life was bleak and grey. My heart and eyes were full of sadness. Depression and anxiety had me fully in it's grips and I was totally controlled and consumed by my underactive thyroid".
Starting the Healthy Mummy 28 Day Challenge
In January 2017 she signed up to the Healthy Mummy 28 Day Weight Loss Challenge. By the end of the first challenge she had lost 24 cms from around her body and gained a whole new level of energy and inner strength that she didn't know she possessed.
"The 28 Day Weight Loss Challenge meal plan made me realise that I wasn't eating enough of and not the right type of fuel for my body. After finishing her fifth weight loss challenge in May, she had lost a whopping 75cms* off her body and was no longer needing medication!"
Big changes and no more medication
"I was completely off my anxiety meds and I learnt that my under active thyroid didn't have to control me or dictate what would happen to my body."
With the help of the Healthy Mummy Smoothies, 28 Day Challenges and Healthy Mummy Supergreens, Jinjamarda found herself again.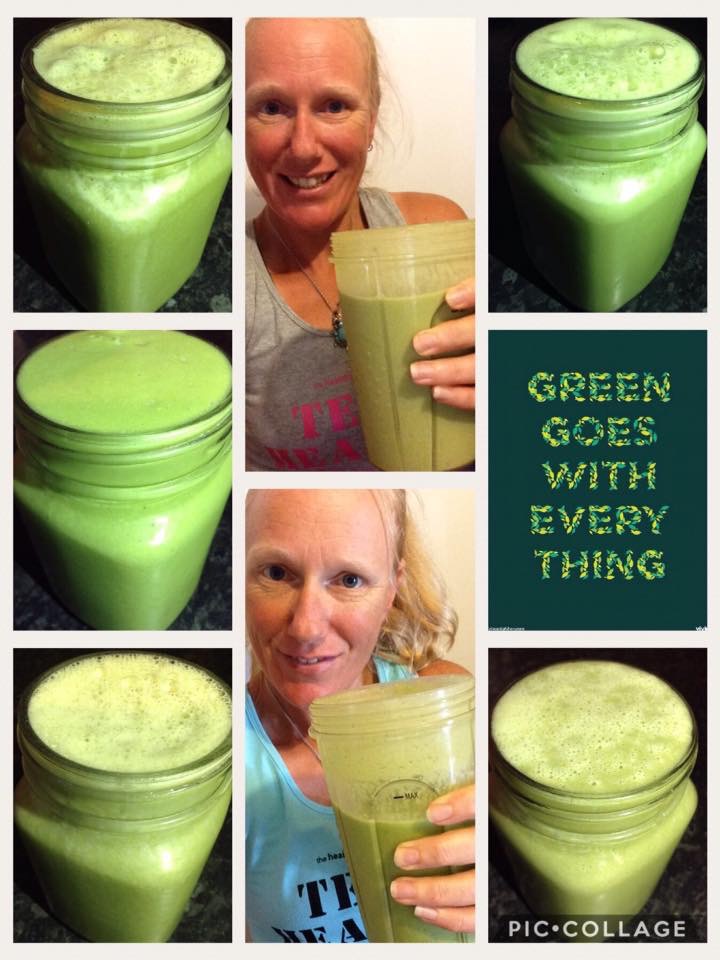 "My priorities changed and my focus was no longer on losing weight, but more on what I had to gain. That was strength, health, a higher level of fitness and happiness that I hadn't felt in a long time".
More hurdles to overcome
By August 2017 her thyroid started acting up again and she had to fight her mental demons to overcome that set back. During this time she says "What I came to realise was the enormity of my mental growth and strength".
"I reassessed my goals and reminded myself that numbers were no longer a priority and they don't define me and who I've come to be. Instead of relying of scales to measure my weight, I use measurements and pictures and take the fitness test each month to track my progress".
Results
With a combination of 28 Day Weight Loss Challenges, Healthy Mummy smoothies, regular exercise and with the support from the Healthy Mummy community Jinjamarda has lost 15Kgs* and 105cms* from her body in 18 months.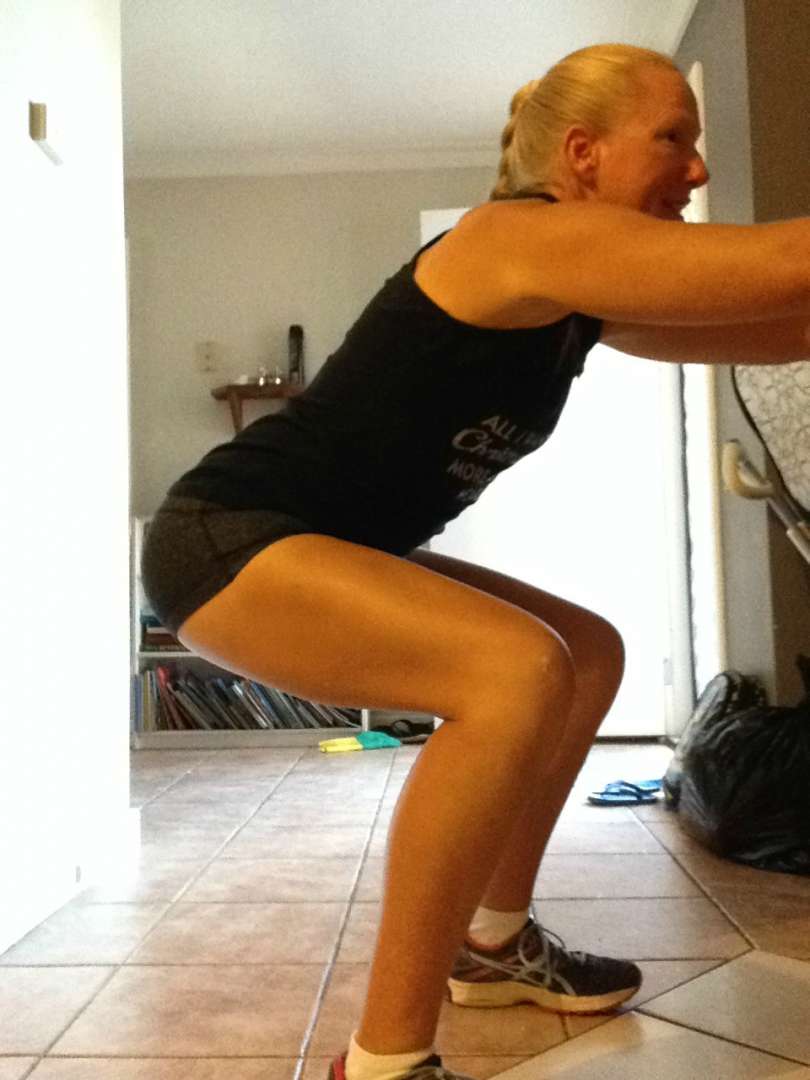 Staying active
In addition to one personal training session per week she enjoys the exercises on the Healthy Mummy 28 Day Challenge App.
"I absolutely love the long play exercise videos available on the App. Laura and Wendy are amazing and the fact that you've got the trained experts to walk you through and guide you in technique is amazing!".
Favourite recipes
For breakfast Jinjamarda often has overnight oats, chia puddings and the bacon and zucchini slice followed by a Healthy Mummy smoothie for lunch.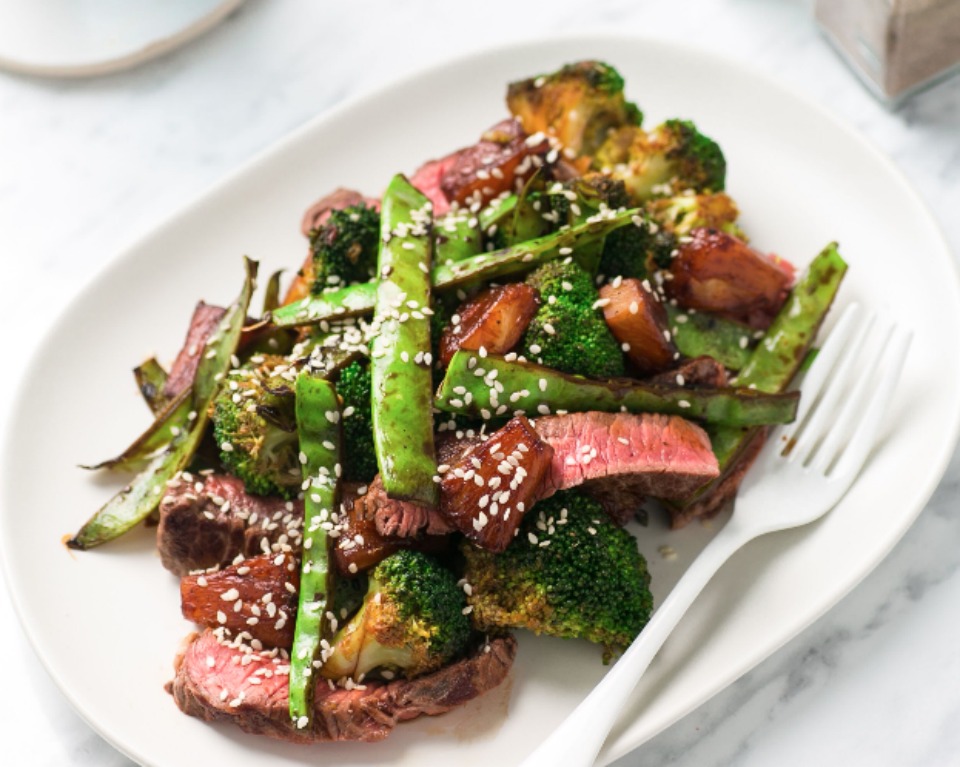 Some of her favorite dinners from the Healthy Mummy 28 Day Challenge include teriyaki chicken wraps, the honey sesame chicken and beef and broccoli stirfry. She also enjoys a variety of savory and sweet snacks, particularly the black pepper and capsicum dip, savoury muffins, bliss balls and no bake muesli bars.
"When it comes to indulgent desserts the healthier tiramisu wins hands down. Followed by the chocolate lava mug cake and the coconut chocolate brownies.
The biggest thing I love about the 28 Day Challenge meal plan is that if I've got a craving for anything, sweet, savoury, dinner or dessert, I can search the recipe hub on the App and find a recipe to match!"
How has your life changed since losing weight?
No longer taking anxiety and depression medication she says "Today my life is full of colour. I have found me. I've not only learnt to love who I am, but how to love who I have become and where I am going. I've found self confidence along with self love.
There is no turning back. This is our life now and I couldn't imagine it any other way! And my husband and son are on board this journey with me too!"
Tips for mums starting the Healthy Mummy program
– Don't rely solely on the scales. Use pictures, measurements and the fitness test as a way to track your progress.
– Take the time to plan your meals.
– Shop from your list. This helps you minimalise waste and stick to a budget.
– Prep breakfasts and snacks. This will leave you with no excuse not to be able to stay on track.
"It's easy for me to reach into the fridge or freezer and grab my portioned meal and serving. Especially in those rushed times in the morning, when I'm running out the door for appointments".
– Keep your water bottle filled and at hand will keep your water consumption on track.
– Set your clothes and shoes out the night before. "I set my clothes and shoes out the night before so I'm ready to jump into them after my shower. This means I'm dressed for success in achieving my daily goals".
– Smash out exercise as early as you can each day. "It gets the blood pumping and endorphins flowing. Once you've done it you know you don't have to worry about anything else getting in the way of exercise".
Moving forward
Jinjamarda says "If you believe in yourself, your capabilities and your strength, anything is possible."
Urging mums to never give up in the face of adversity Jinjamarda says "my personal goal is to lose the last 5kg, keep pushing my limits and build more strength.
I'm passionate about living a clean, healthy and fit lifestyle and want to motivate other mums and help them discover their self worth.
My goal is to give every little bit of myself to push those fence sitters. Those indecisive mums who think they've failed. To get up and give it another shot, with me by their side!".
Wow! What an inspiration you are Jinjamarda! The Healthy Mummy team are thrilled to hear about how you overcame your obstacles to find true happiness. We are excited to see where this journey takes you.
Inspired by Jinjamarda's weight loss journey and want to have her cheering you on during your weight loss journey? Thought so!
Join the 28 Day Weight Loss Challenge!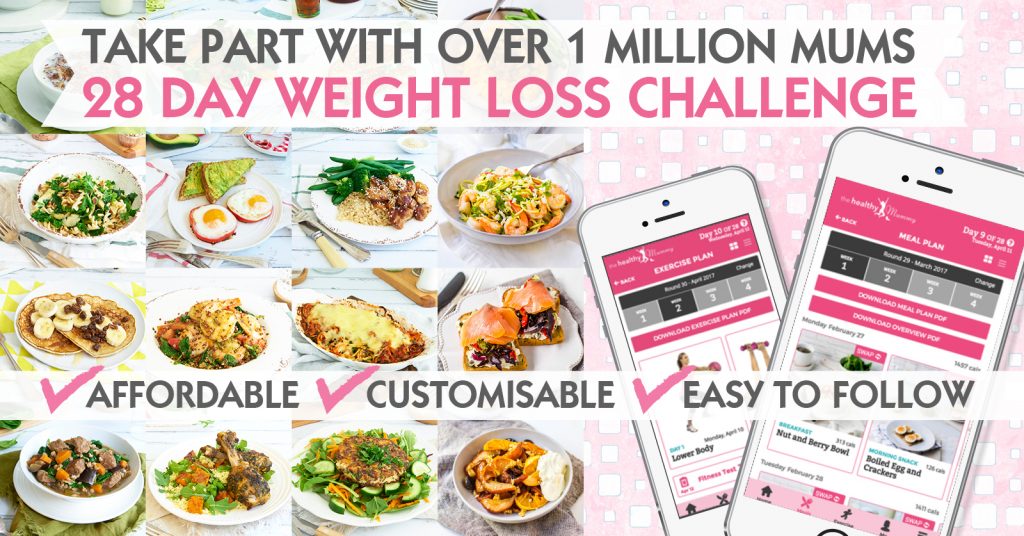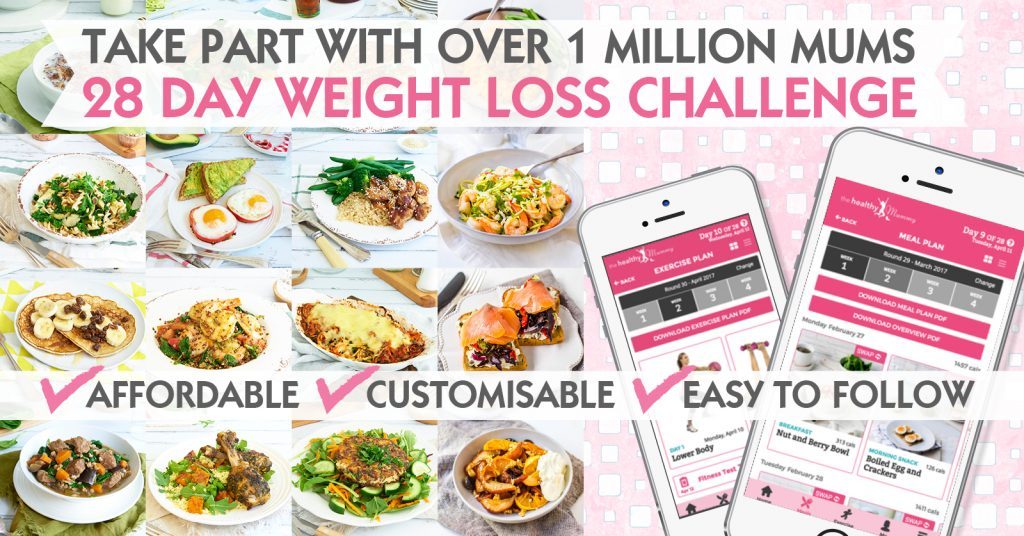 Take charge of your own health and weight – then join our 28 Day Weight Loss Challenge TODAY.
With more than 3,500 delicious (and healthy) recipes, 350 exercises & 24/7 support – the 28 Day Weight Loss Challenge  is designed (and proven) to help busy mums like you lose weight!
To learn more about our challenge OR to join – click here.