What to look for in a sports bra
What to look for in a sports bra. Not only will a good sports bra provide you with vital support, it could help you lose weight.
Stats show one in five women are put off from exercising because they have trouble to secure their breasts – they can move up and down as much as 19cm while you are being active.
In fact, 75% of women are said to be wearing the wrong sports bra.
A recent study conducted by the English Institute of Sport (EIS)  found 26 per cent of elite athletes experience breast pain that affects their ability to perform and an improved sports bra fit helped alleviate breast pain for women.
What's more, their research shows women change the way they run depending on the type of bra worn. So not only will a good sports bra provide you with vital support, it could also help you lose weight as well!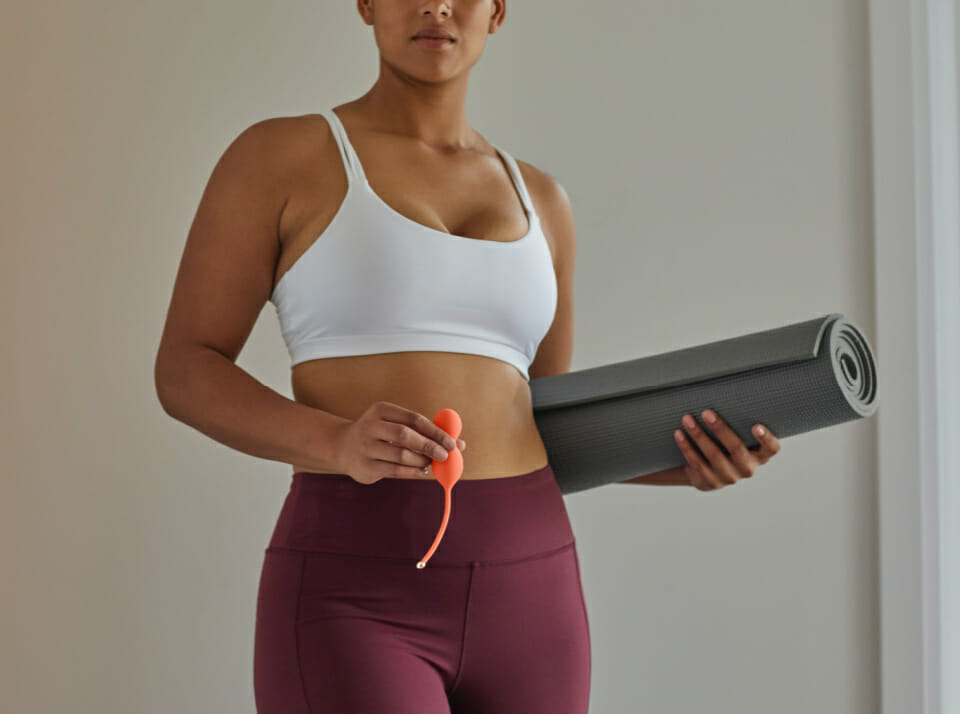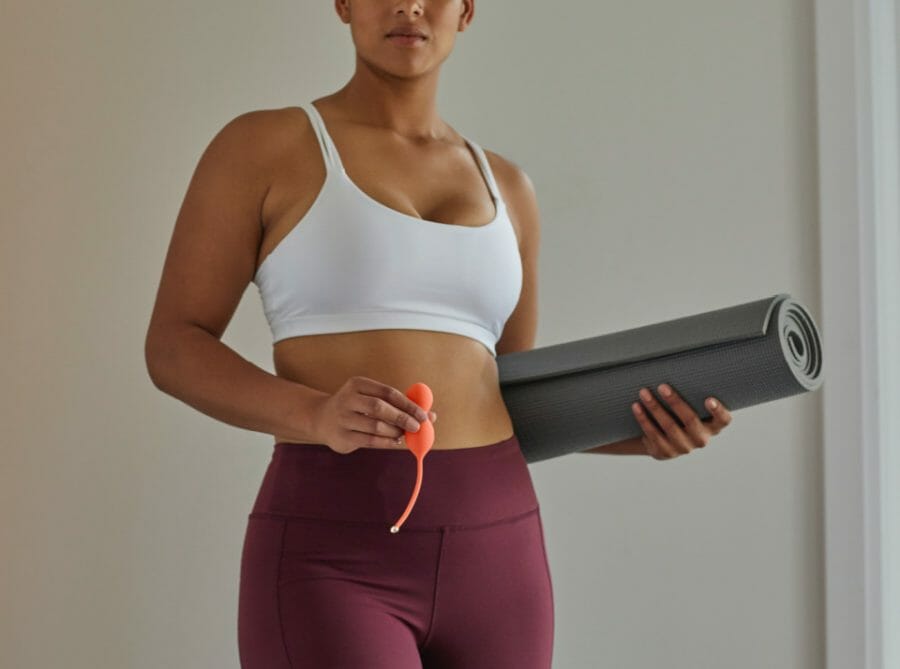 Finding the right sports bra
1. Your sports bra should fit tighter than a regular bra but it shouldn't restrict breathing. You should be able to fit two fingers between the straps and your shoulders.
2. The fabric of the cup should be smooth. Wrinkles in the fabric are often an indication that the cup is too big.
3. Your breasts should feel supported. Arguably, this is the most important fact – as your breasts need to be supported while you are exercising.
4. Your sports bra should work well for all workouts. If you feel supported doing a low intensity workout, such as yoga, you should also feel supported if you are lifting weights or doing cardio.
5. Your breasts shouldn't feel sweaty or hot. It's important the fabric of your activewear bra is breathable and stretchy, you don't want to feel sweaty working out.
6. Comfort is everything. If it's not comfortable then it's not going to work for you. Make sure you feel supported and the fabric feels nice against your skin.
7. Look for a bra that has adjustable straps. Our bodies change – whether we put on or lose weight or are breastfeeding. Make sure there is no pinching or digging at the straps or the band, whether they cross at the back or are shaped more like a crop top.
8, Make sure the style works for you. Some sports bra styles may fit some people well, while they don't work so great for others. Make sure you have full coverage of your breasts and you choose a style you feel confident in.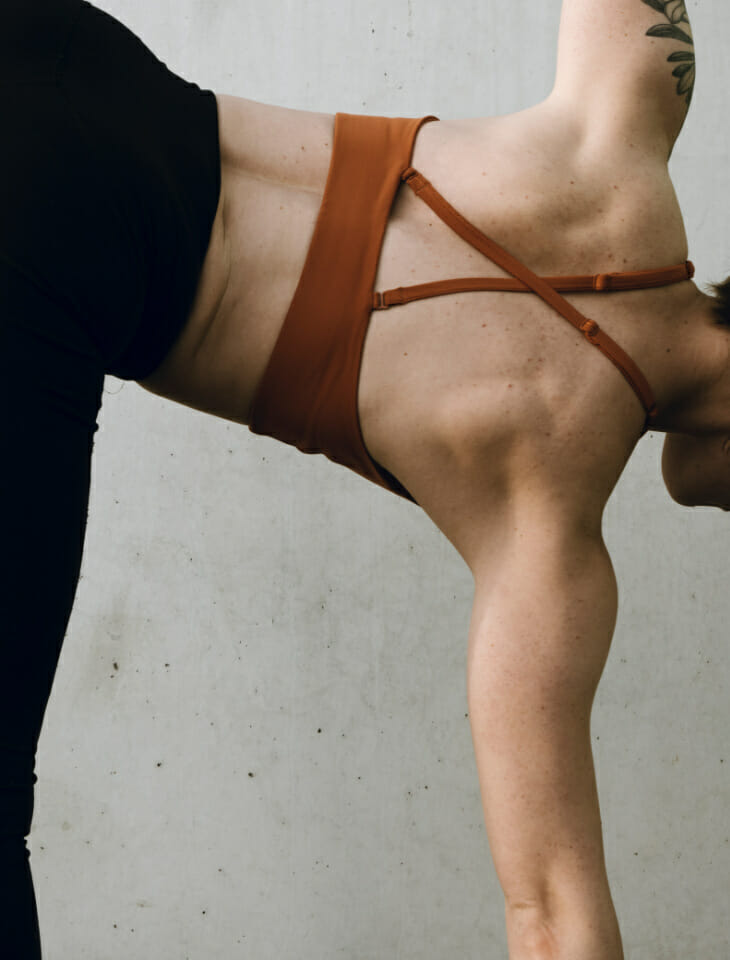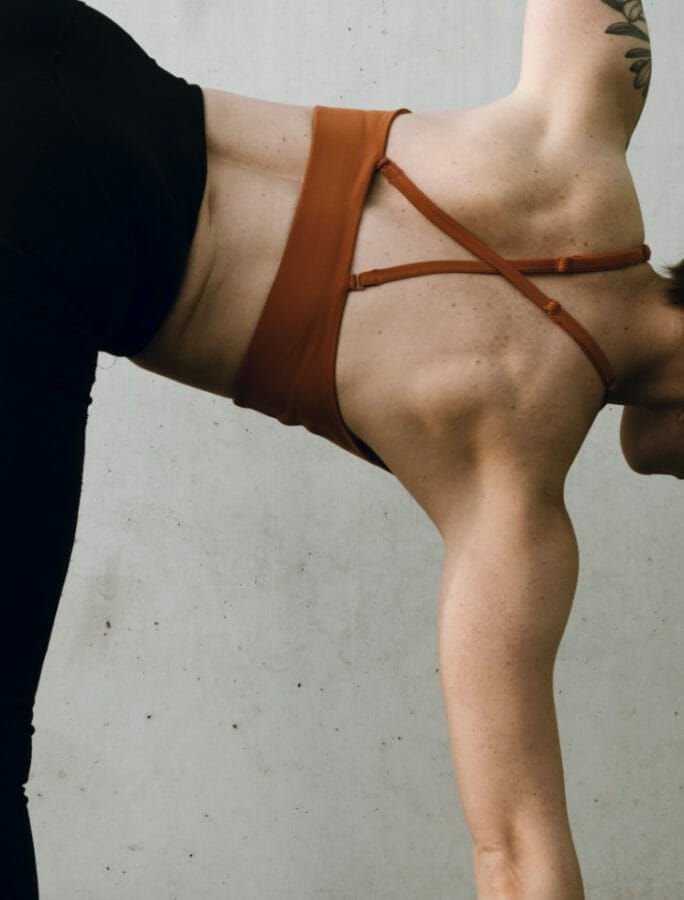 How to choose a sports bra
Try it on!
Jump up and down and do a few jumping jacks or twist side to side to get an idea how it feels while exercising.
Make sure the straps are adjustable and stretchy.
Cups: Do a similar test on the cups, checking they stretch by tugging the top and bottom of each cup. The cup should hold the whole breast with no spillage. If it doesn't, choose the next larger cup size.
Band and side panels: Slide a finger under the band between your breasts – you should not be able to pull it more than an inch from your chest. If the band creeps up, it's too big so pick a smaller size.
The Healthy Mummy's NEW Signature Crop Top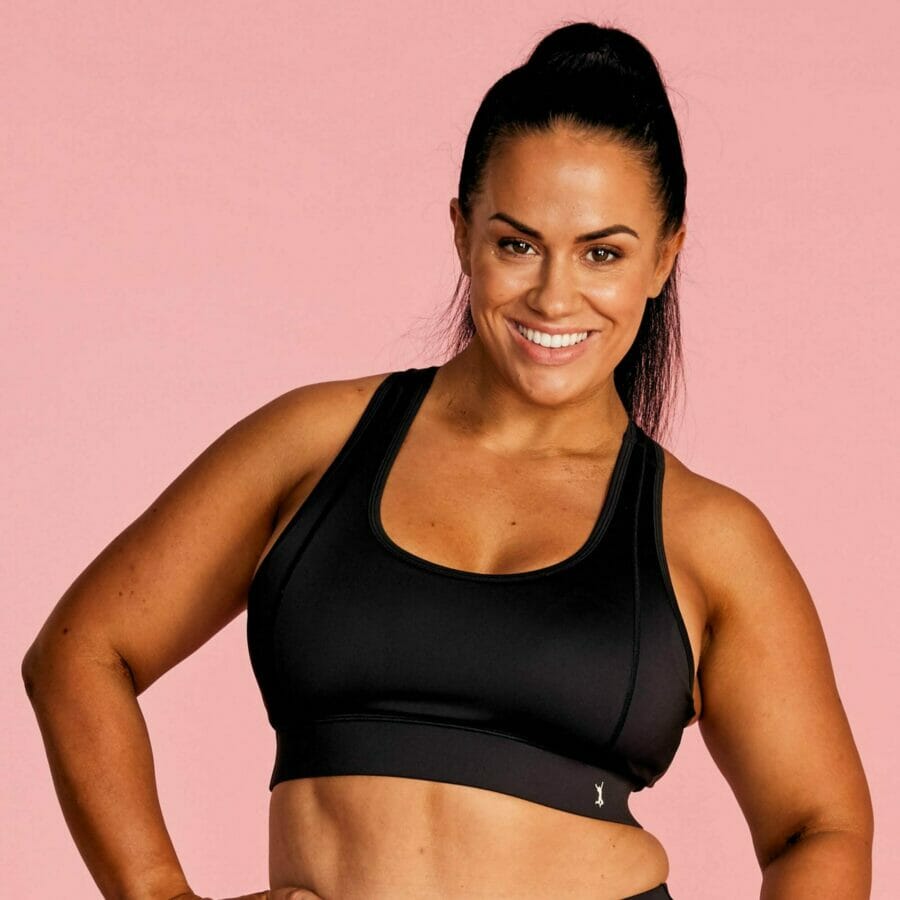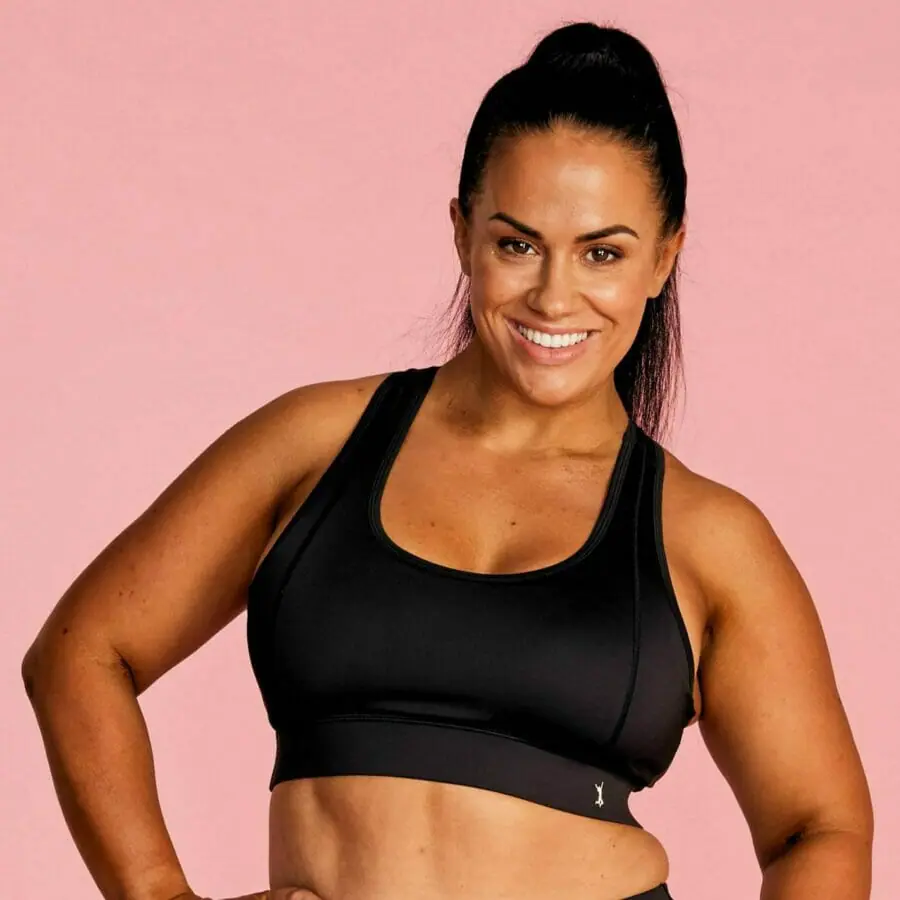 The Signature Crop Top is made from our revolutionary S³ Fabric which provides; 4 way STRETCH to let you move comfortably in the lightweight, breathable and moisture wicking fabric; SUPPORT with its long length, wide band, wide straps and high coverage front; and SCULPT with structured panelling and removable padding!
Our Signature Crop Top is available in a timeless black with racer back and is designed to support all shapes and bust sizes for comfort and performance – exactly what a busy mum needs! Available in sizes 8 to 24.
Why we love it
Light weight, breathable fabric
Moisture wicking and quick dry
4 way stretch
Long length and wide band for extra support and prevent rolling
Structured panelling for support and flattering shape
High coverage front for additional support
Wide shoulder straps superior comfort and support
Suitable for high impact activities such as running
Removable, breathable padding
Racer back
Suitable for all bust sizes
Healthy Mummy logo across back band
Designed in Australia
Inclusive size range
See the details: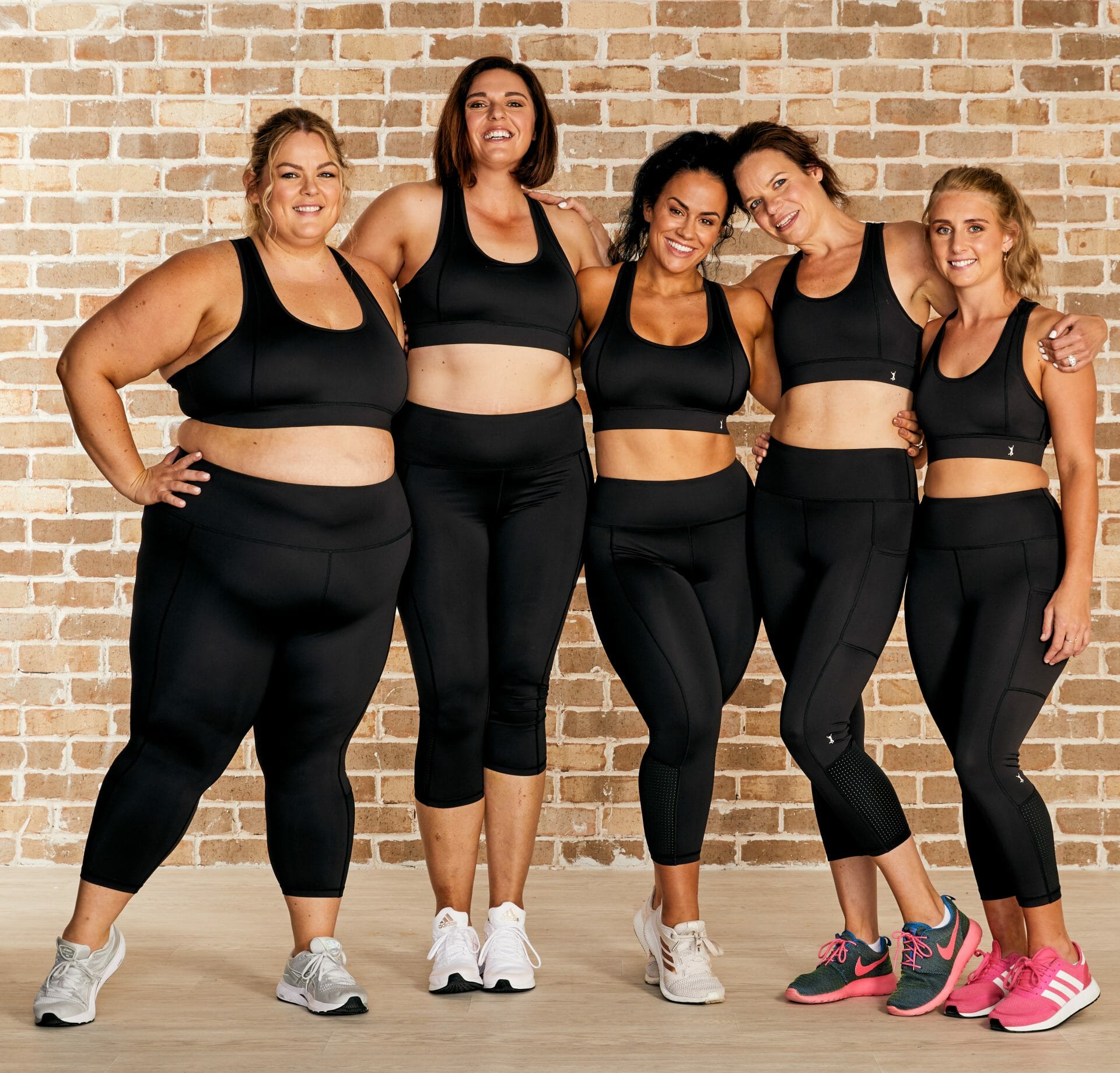 Purchase your Signature Crop Top here.
Join the 28 Day Weight Loss Challenge for LOTS of great workouts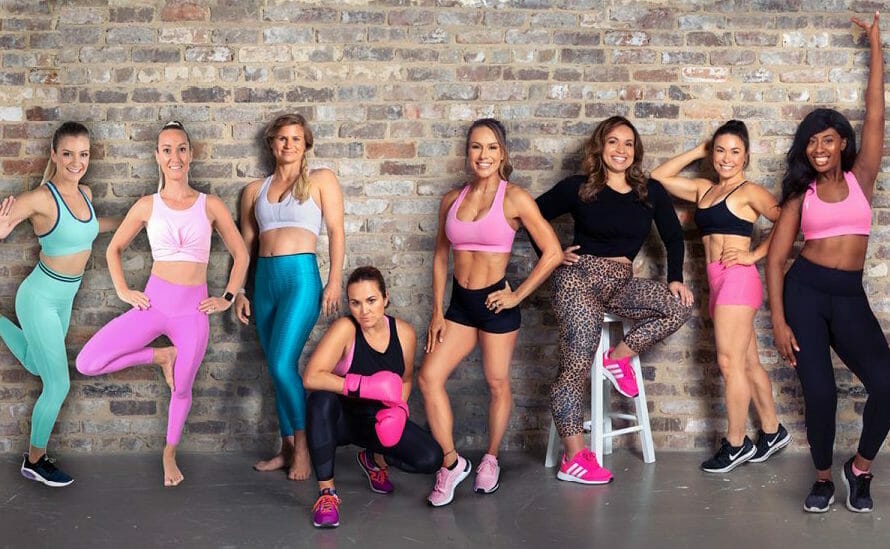 These are just a few of our great workouts:
Join the 28 Day Weight Loss Challenge for more great workouts.