Why Expectant Mums Love the Healthy Mummy!
The Healthy Mummy is committed to supporting and empowering mums of all ages and in different stages of their life. That includes the particularly special stage of being an expectant mother.
Pregnancy is an amazing time to focus on your health and well being, physically and mentally, and The Healthy Mummy offers some incredible tools to support this journey.
Along with The Healthy Mummy Pregnancy Smoothie, The Healthy Mummy App also offers a specialised Pregnancy Meal Plan, as well as Pregnancy Workouts for expectant mums!
Find out why Mums love it below!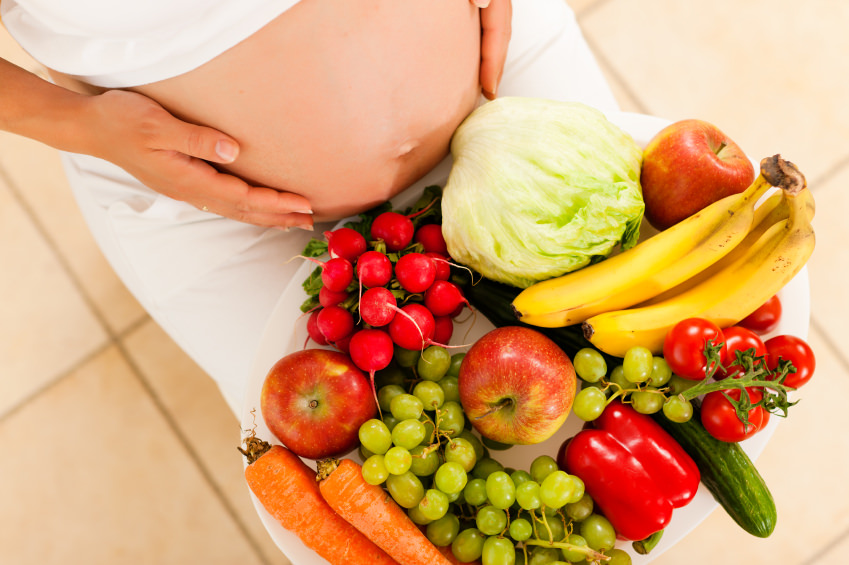 Healthy Mummy Pregnancy Meal Plan
Following a healthy pregnancy eating plan is a great idea when pregnant to ensure you and your baby are getting all the right nutrients you both need.
Our amazing team of Healthy Mummy Nutritionists have developed a specialised pregnancy meal plan for expectant mums to best support all their nutritional needs for a healthy pregnancy.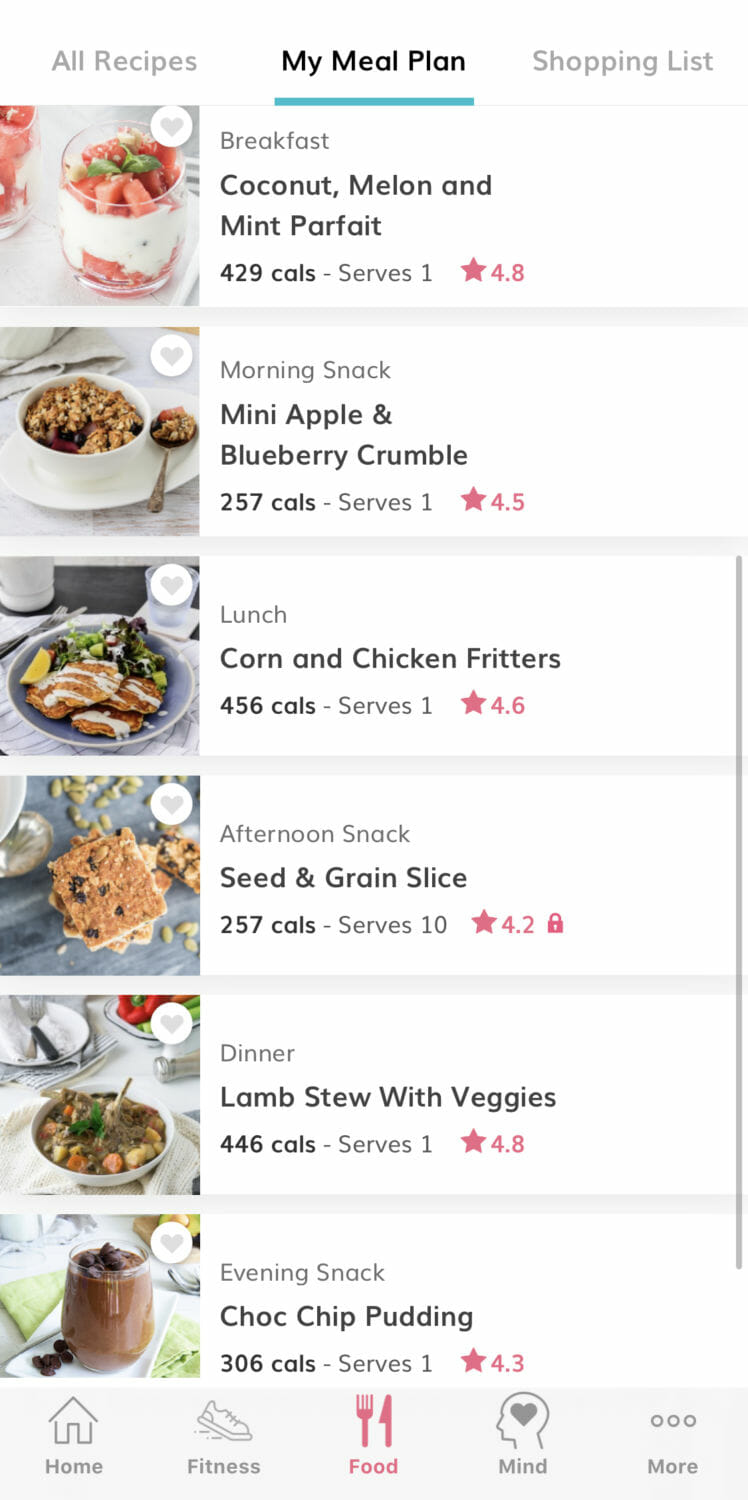 This meal plan is available as part of the 28 Day Weight Loss Challenge in the Healthy Mummy App and is fully customizable to suit the needs of you and your family.
Healthy Mummy Pregnancy Workouts
The Healthy Mummy App has a range of Pregnancy Workouts for the different stages of pregnancy. Designed by our expert fitness trainer, these workouts are for those expectant mums to move their bodies safely, stay fit and enjoy a healthy pregnancy.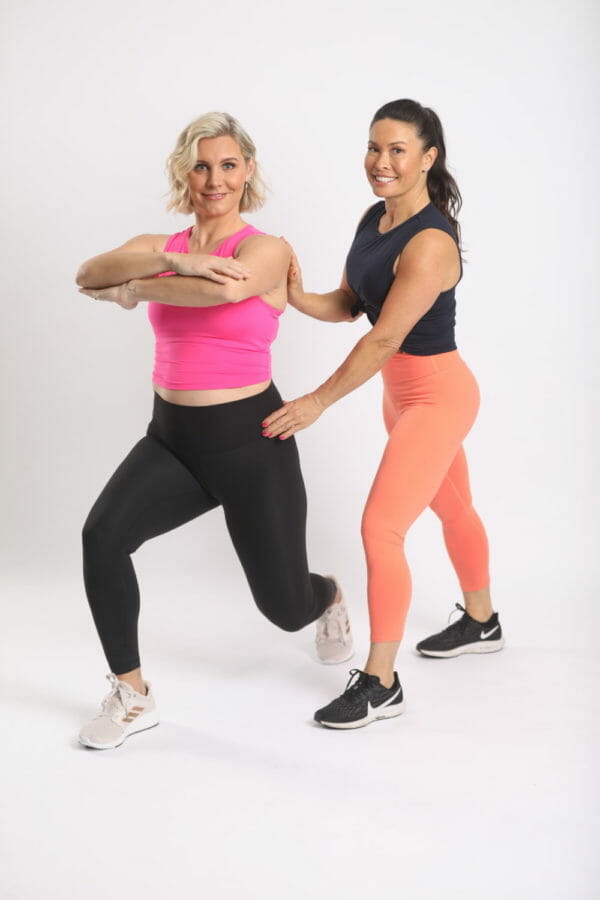 Healthy Mummy Pregnancy Smoothies
The Healthy Mummy Pregnancy Smoothies are packed with nutrients and vitamins that you and your baby need, plus they taste fantastic. They are a great option for a healthy snack!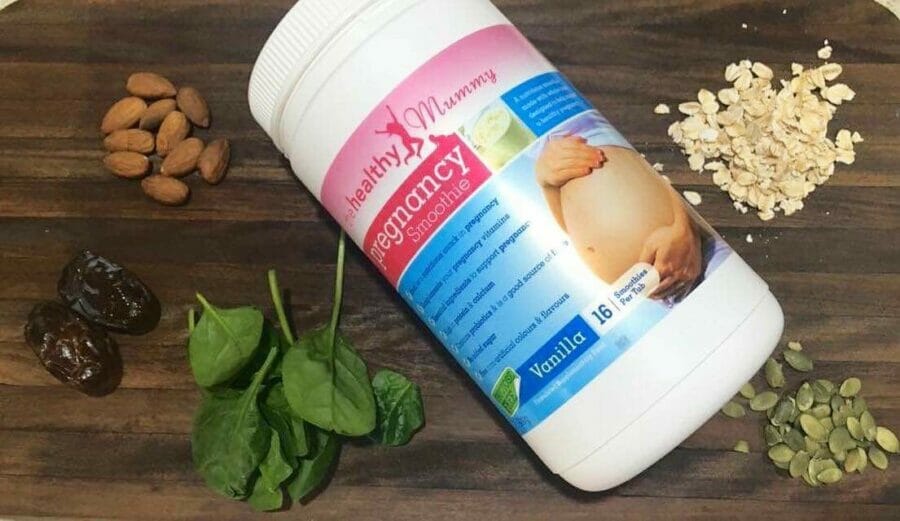 See why these Pregnant Mummas wouldn't be without The Healthy Mummy!
Cat Christ
Healthy Mummy Cat Christ has not only gone through a Healthy Mummy pregnancy before but she also lost 32kg after baby number three with the help of the 28 Day Weight Loss Challenge and Healthy Mummy community.
When she fell pregnant with baby number four Cat was ready to use the tools she's used before with The Healthy Mummy App and the Healthy Mummy Pregnancy Smoothie.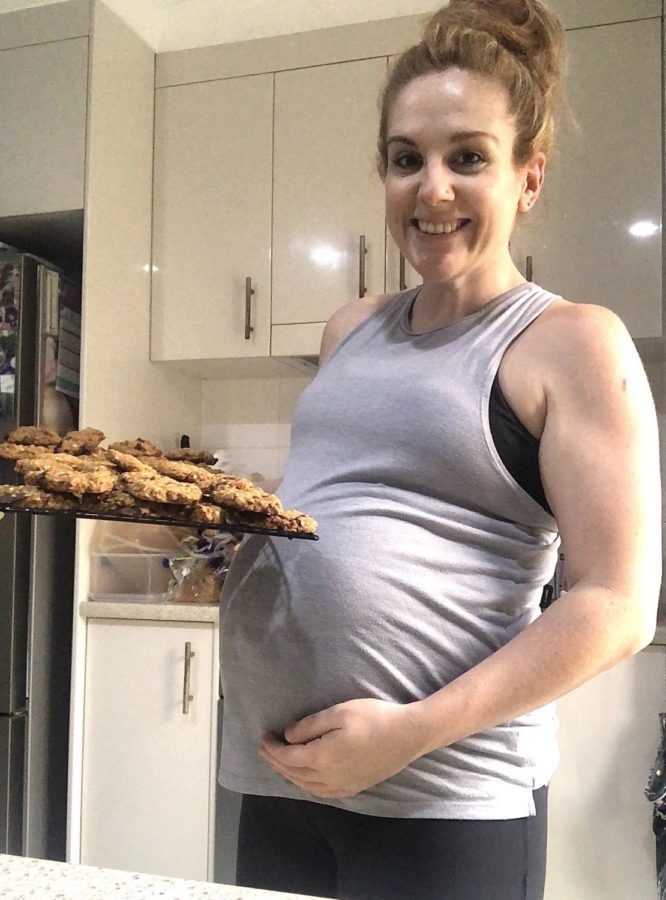 "The Healthy Mummy Pregnancy Smoothie wasn't around with baby number one and two but it was for my third and fourth pregnancies and I am so glad!"
"I wasn't able to begin using the smoothies until after my morning sickness had settled down, because who wants to see their breakfast twice. But once it did, I was able to begin having my regular breakfast smoothie again, the ginger in the smoothies actually helped my nausea too. I'm not an overly big ginger fan and couldn't even taste it in the smoothies but the reduction in any queasiness was already welcome. Having my smoothies again also meant I could squeeze extra veggies into my day- zucchini and spinach being a regular addition to my smoothies."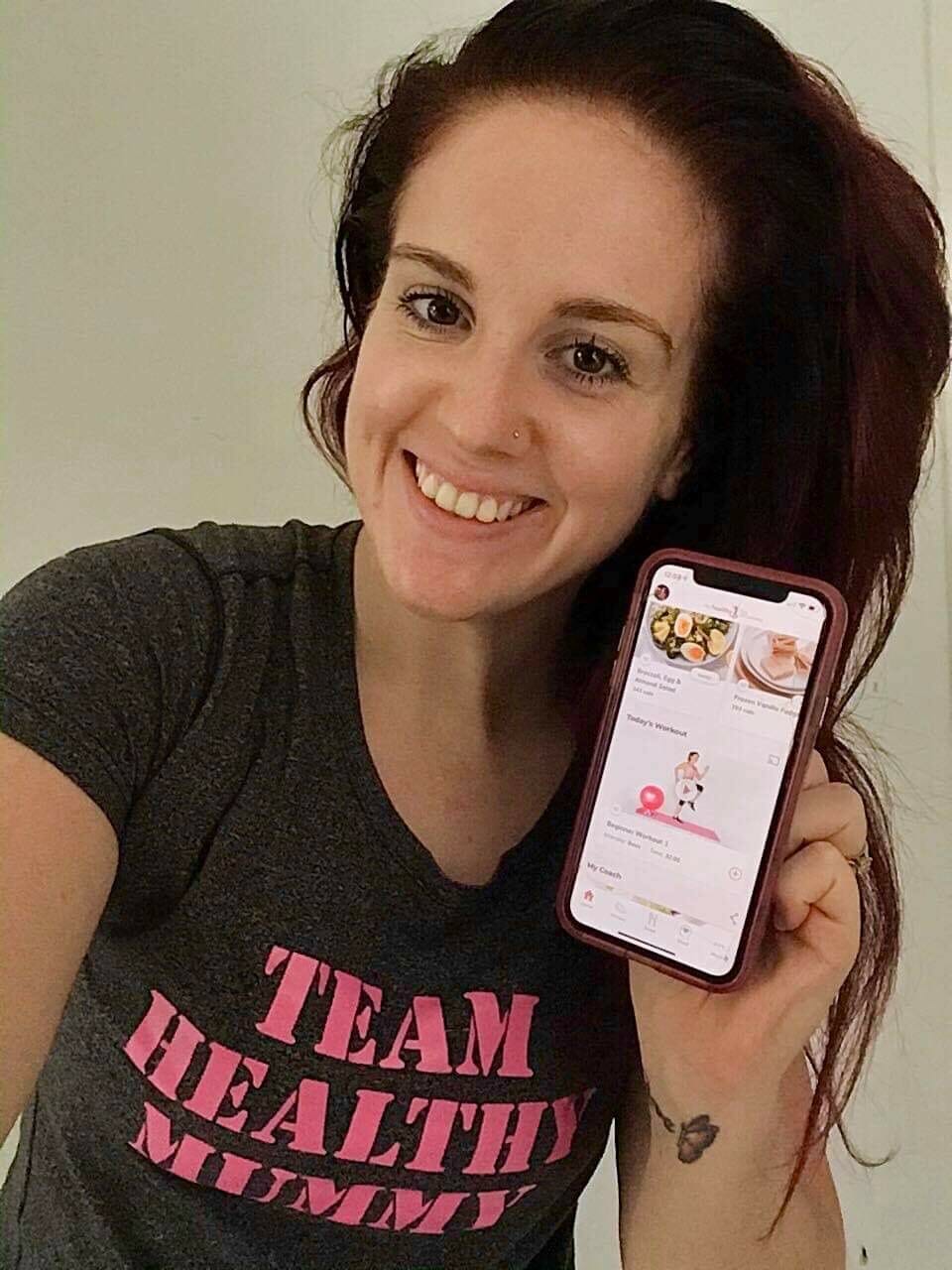 "The Healthy Mummy 28 Day Weight Loss Challenge App helped me to stay active and healthy during my pregnancies. I was able to find healthier recipes of my cravings… hello mug cakes and brownies as well as finding lower impact options to keep me moving comfortably as I grew. I'm one of those 'exercise helps me to de-stress and focus' people and having options right at my fingertips especially while gyms were shut (COVID) was amazing!"
Sascha Farley
Sascha Farley lost 34 kilos after her second baby with the Healthy Mummy and has just had her fourth baby. She's enjoyed two Healthy Mummy pregnancies. 
Sascha was thrilled to take part in the 'Real Mums' Workouts while she was pregnant with her fourth baby and followed the Pregnancy Meal Plans in the Healthy Mummy App.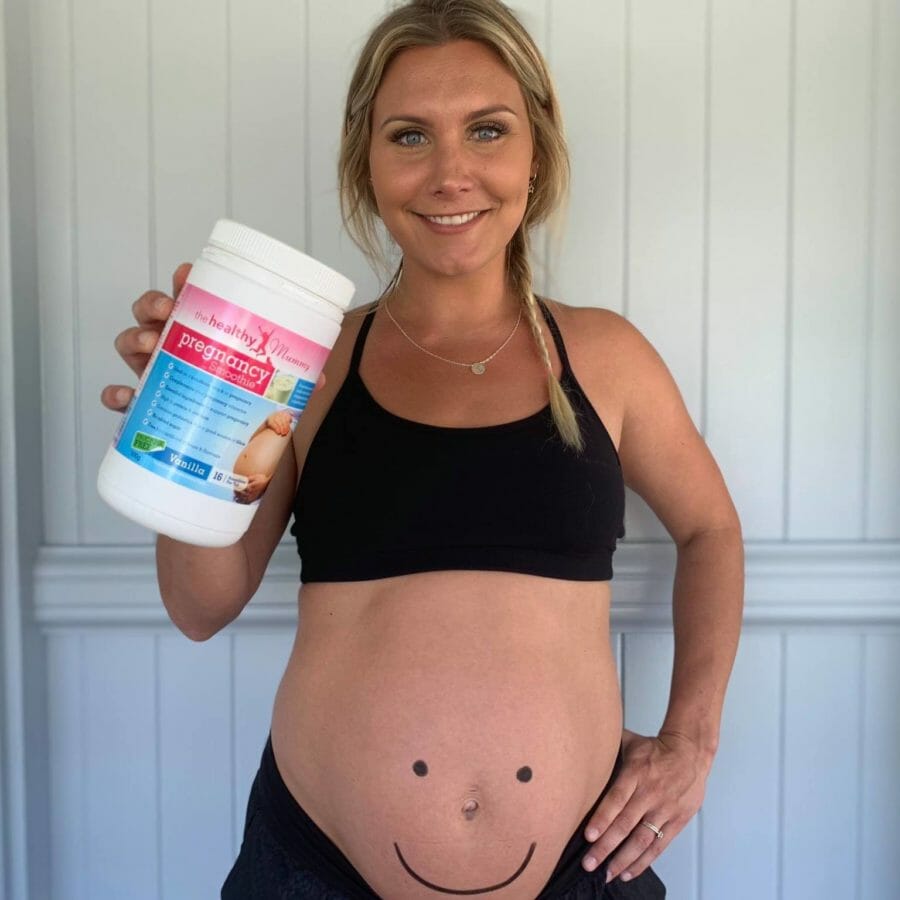 "My first Healthy Mummy pregnancy with my third child was SO much easier having over 4500 recipes on the app to scroll through. I gained 15kgs less than the pregnancy before, was a lot more healthy and more active throughout the entire pregnancy and lost the 20kgs enjoyably post-birth with the Healthy Mummy app and Healthy Mummy smoothies.
I also loved using the Pregnancy Smoothie with my last two pregnancies as snacks or for when I was feeling like I didn't want to eat. I could always manage a Pregnancy Smoothie! It's just packed full of goodness."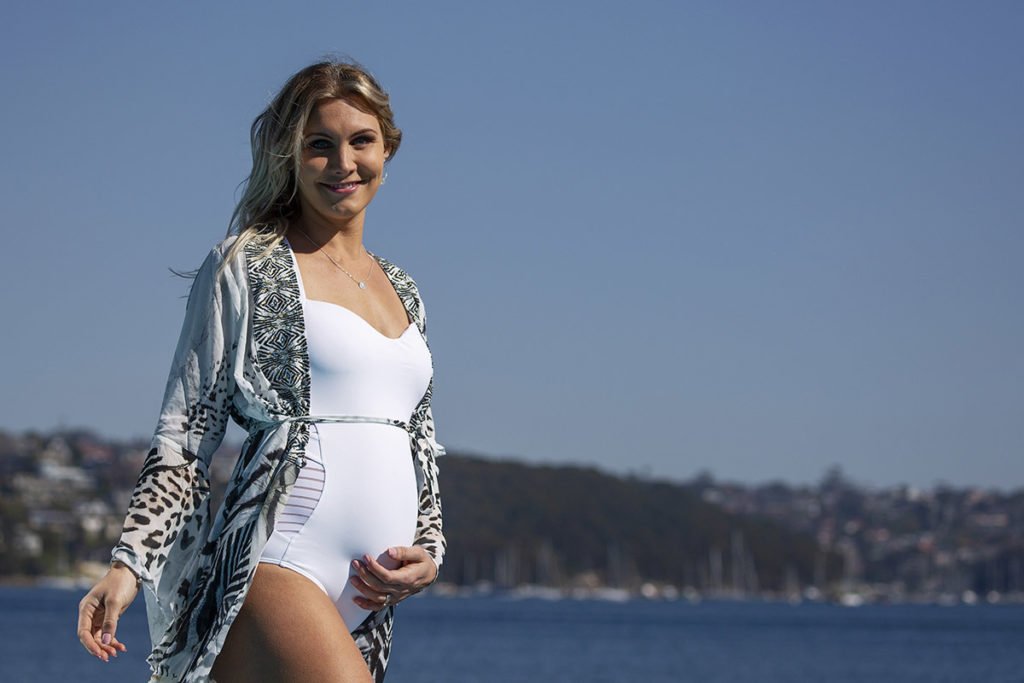 "The New pregnancy meal plan in the Healthy Mummy App is amazing! Just knowing you can follow a plan that ensures you are getting all the essential nutrients you need in these delicious recipes is great. It's just all done for you, you don't even have to think! The plan is also totally family-friendly so no complaints from my family who all ate the same things."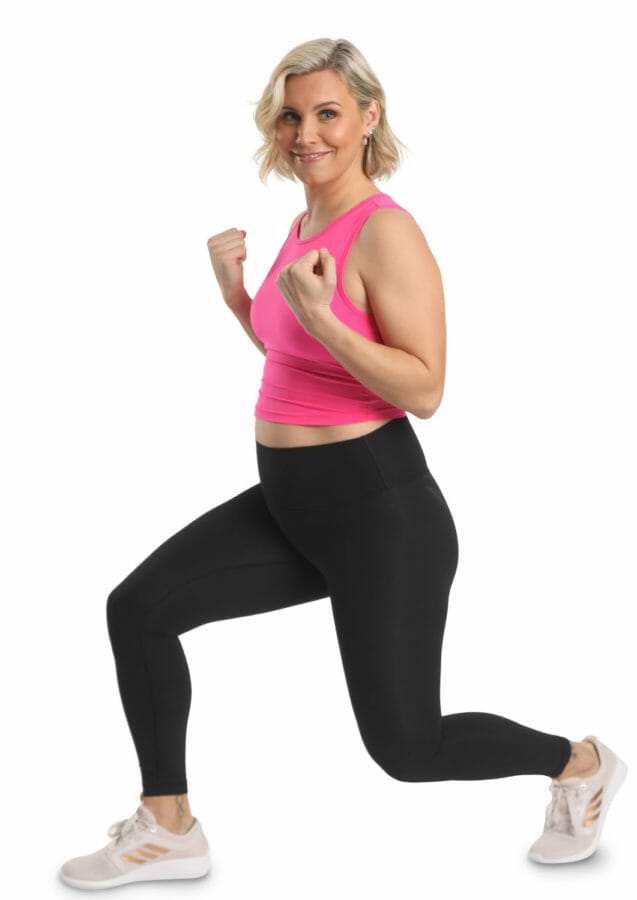 "Being pregnant I really do listen to my body as much as possible, particularly with exercise. It's been great having the opportunity to do these pregnancy workouts in the Healthy Mummy App! They're amazing and support expectant mums throughout every stage of their pregnancy. It's just so convenient to do the workouts at home and stay fit and healthy during this special time."
Amy Atkinson
Amy Atkinson is a long time fan of The Healthy Mummy having lost over 56kg and stayed fit and healthy whilst being a busy mum thanks to the 28 Day Weight Loss Challenge. When she fell pregnant with bub number 5 she couldn't wait to get hold of the Healthy Mummy Pregnancy Smoothie.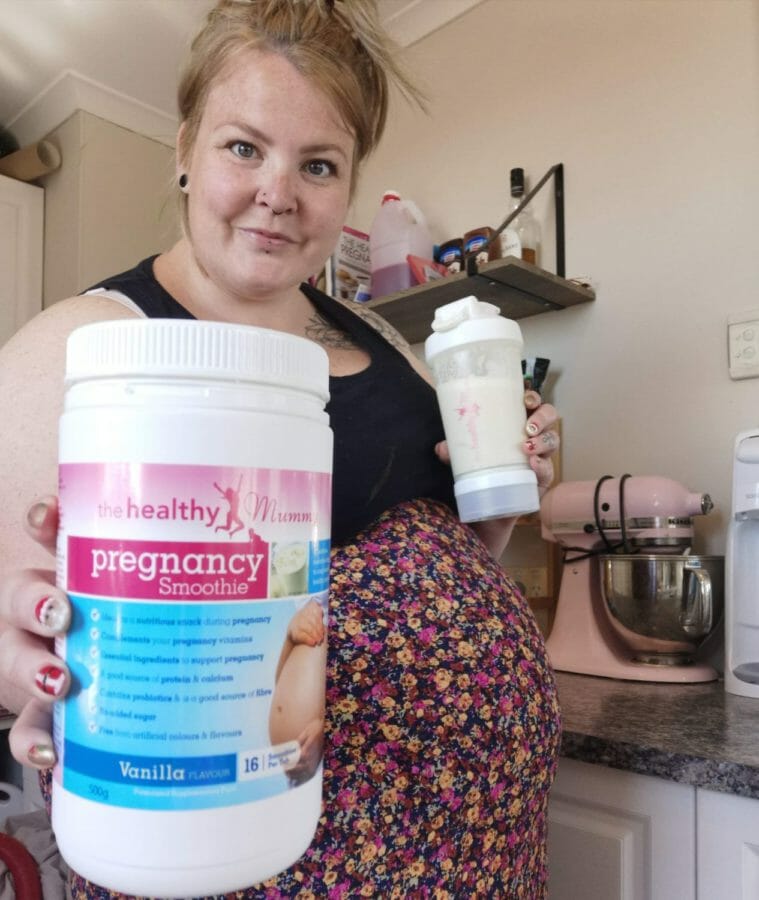 "The one thing I was excited to buy when I found out I was pregnant was the Healthy Mummy Pregnancy Smoothie. It's helped me in so many ways while pregnant. I've been suffering a lot of all-day sickness and this seems to be the one thing that I'm able to keep down. It also helps with my sweet tooth cravings as it has a nice delicious sweet vanilla taste. I've been mostly having them for breakfast but I have also found myself sneaking one in at night time for dessert since they are sweet and delicious."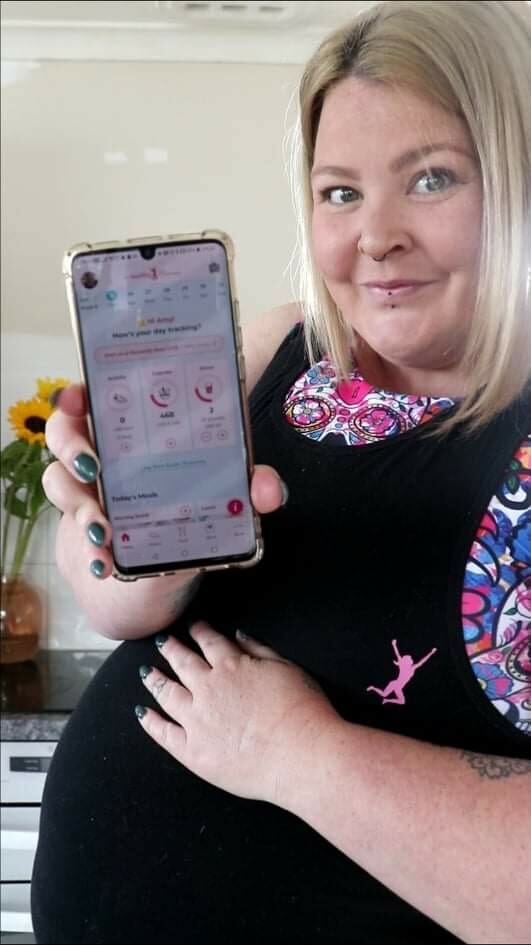 "During my pregnancy, I haven't been able to follow a certain meal plan but I have been creating my own as there is a lot I can't eat at the moment. But all of my meals are still from the app, I just find ones that are suited for myself at the moment."
One thing I was super excited about when I found out I was pregnant was doing the pregnancy workouts with Sascha from the app. I suffer a lot of pelvis and hip pain during pregnancies and these are nice gentle workouts that don't make my pain worse."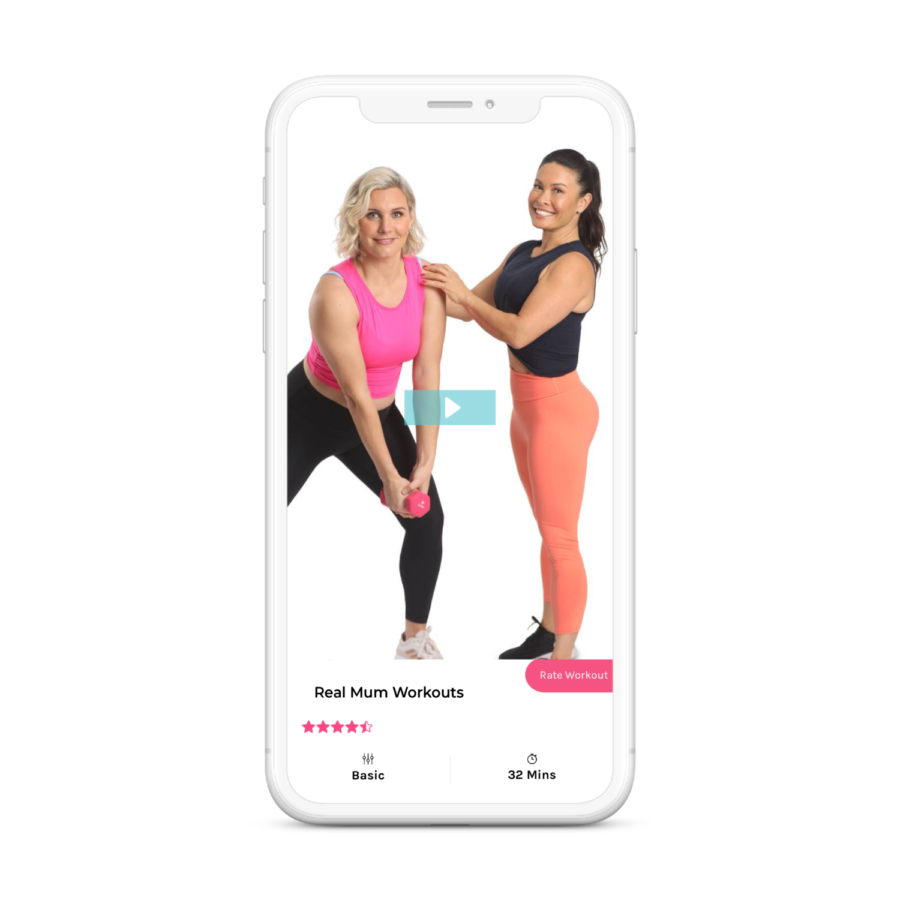 Jess May Magill
Healthy Mummy Jessica May Magill has been part of The Healthy Mummy Community for years and had not only lost 20kg but also enjoyed healthy pregnancies thanks to the Healthy Mummy. When she fell pregnant with baby number five Jess knew how to stay healthy during pregnancy and used The Healthy Mummy App to plan, prepare and stay motivated.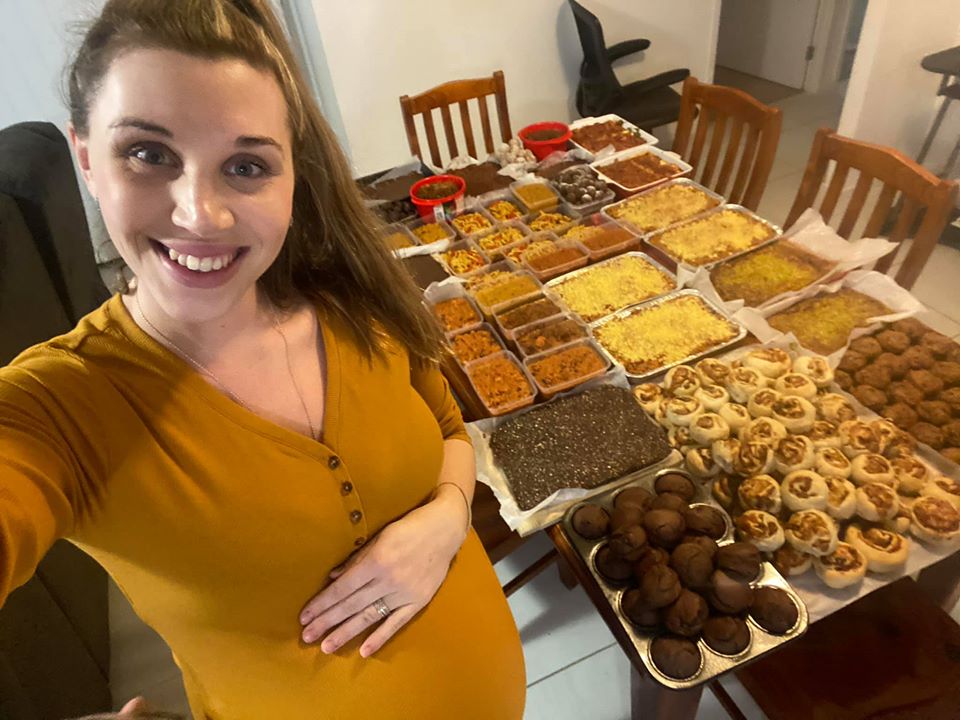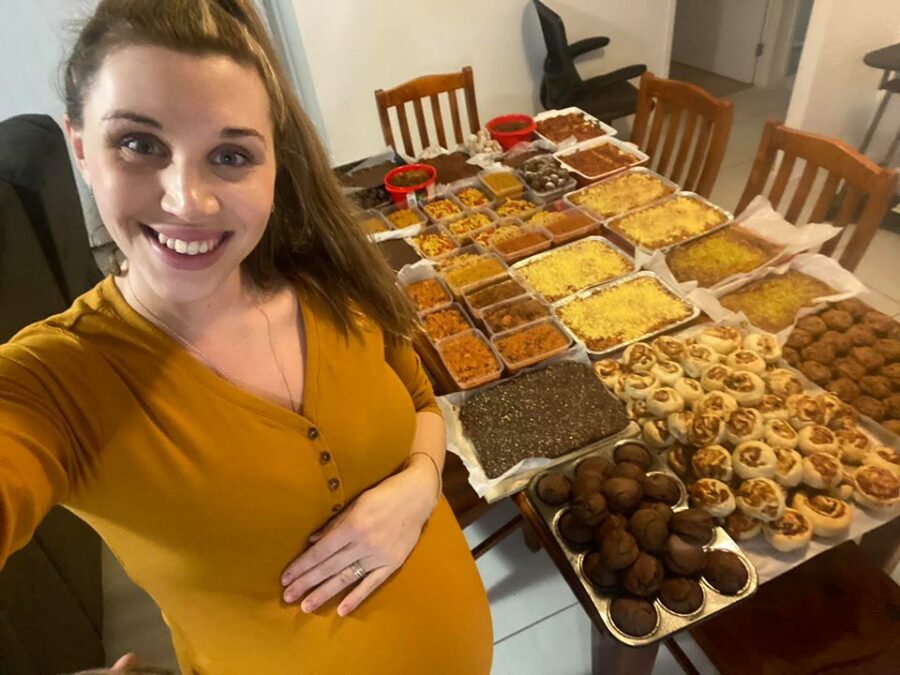 "The Healthy Mummy App was great throughout my pregnancies when I had a craving I could search the app for a healthier version and there were plenty of healthy sweet treats to satisfy my sugar cravings! When I had morning sickness and was constantly changing my mind on what foods I could stomach, it was handy to be able to search ingredients I had to use in the fridge and find something I felt like too!"
"Unfortunately, I get severe hip and back pain during pregnancy so I was unable to exercise and utilise the pregnancy workouts, they would have been fantastic to have with my first bub though!"
Are you pregnant or plan to be pregnant soon? Get your hands on The Healthy Mummy Pregnancy Smoothie today!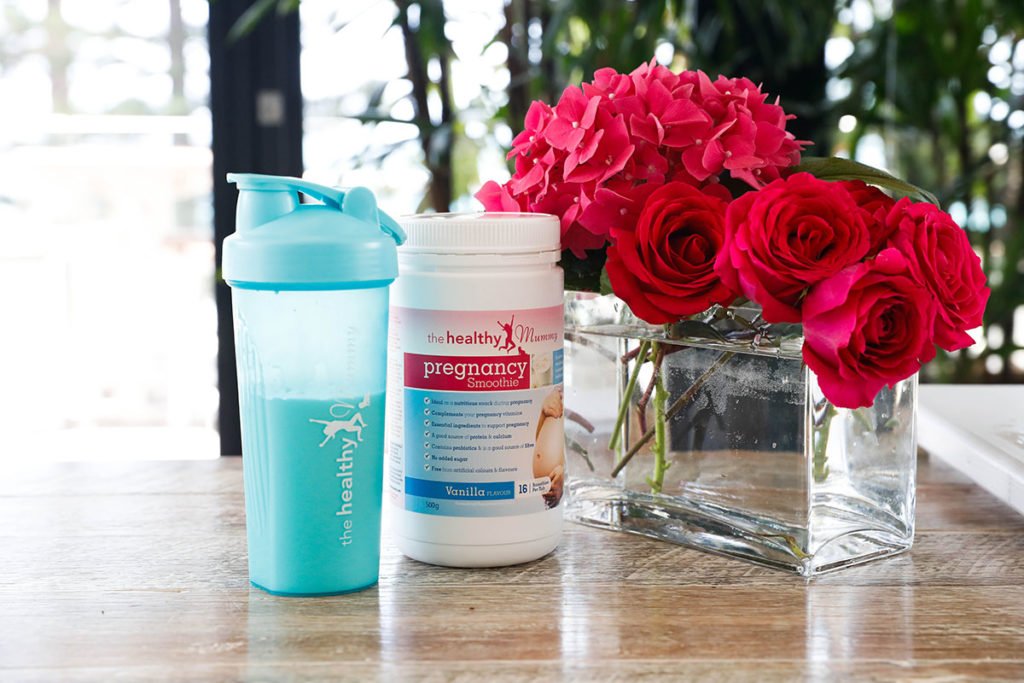 The Healthy Mummy Pregnancy Smoothies are a suitable complement to the daily diet of pregnant mothers, including those with gestational diabetes.
 You can also purchase yours HERE.
You can download The Healthy Mummy's Pregnancy Smoothie Factsheet here.
Stay healthy during pregnancy with the help of The Healthy Mummy App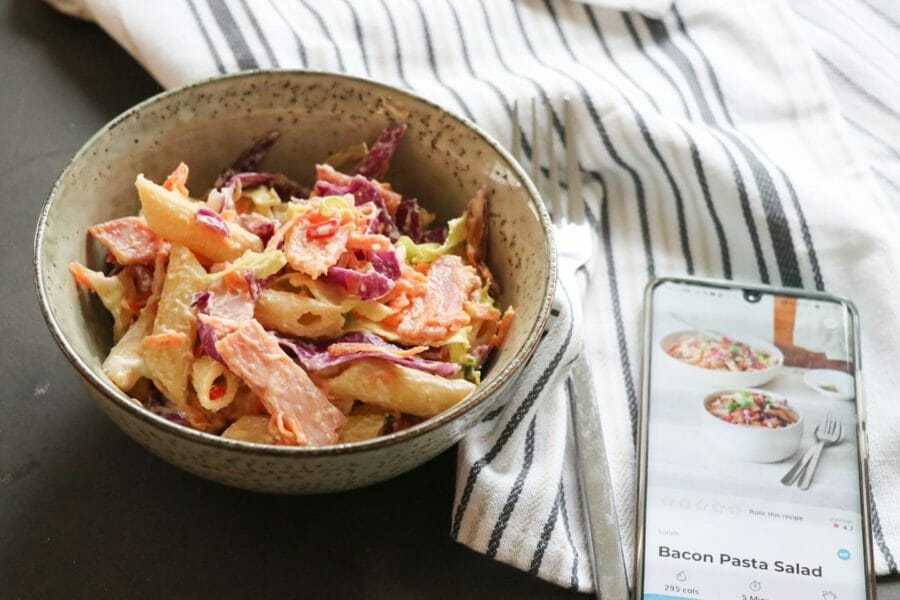 With pregnancy-specific meal plans and exercises all accessible via our Healthy Mummy App, join the 28 Day Weight Loss Challenge to have the healthiest pregnancy you can.
Join the challenge today to get access to the app.