Young mum determined to be a healthy example for her daughter loses 16 kilos
This incredible young mother was so determined that her baby daughter would have a healthier childhood than she had, that with the help of the Healthy Mummy, she overhauled her lifestyle so she could lose weight and set her daughter the best example of good health.
In ten months since joining The Healthy Mummy's 28 Day Weight Loss Challenge, Alexandra has lost 16 kilos and is feeling fantastic.
"I feel 100% happier now because of this new lifestyle and can't believe how far I have come."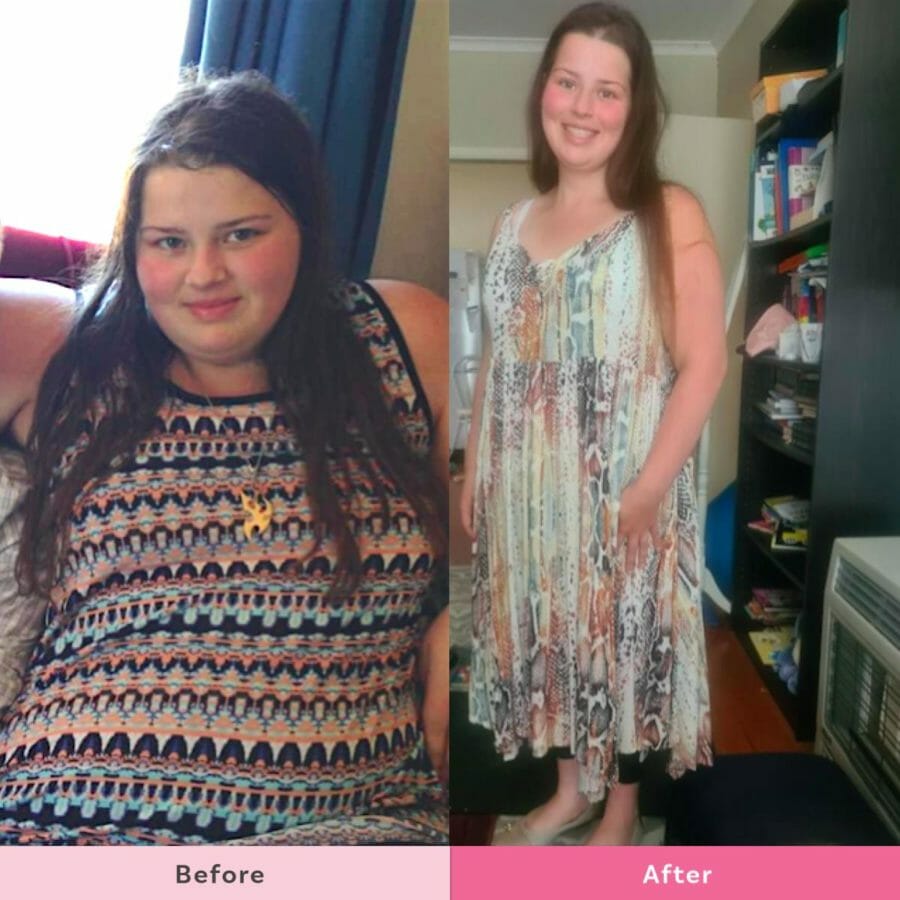 Alexandria's defining moment
Alexandria is 21 from Victoria and has a beautiful baby daughter who is 15 months old.
There was a defining moment for Alexandria a few months after her baby was born when she knew she needed to make a change.
She says, "I was on the couch looking at her and thought about what I want her life to look like. How I want her to have a better childhood than me. I remembered being obese my whole life, couldn't run with others, felt self-conscious, struggled with sport and the constant teasing. I used these emotions as fuel throughout my journey.
I said no, she will not have my childhood. I can't expect her to be healthy and exercise if I don't."
Alexandria's Weight Loss Results
Since joining the 28 Day Weight Loss Challenge 10 months ago, Alexandria has lost 16 kilos and is feeling plenty of health benefits.
"Not only am I eating less, but I'm also eating more variety of nutritious food. By eating better I am healthier, and my mental health has improved too.
I'm slowly seeing my body lose fat, and gaining more muscle. I feel 100% happier now because of this new lifestyle and can't believe how far I have come."
Alexandria has embraced exercise into her routine and can't believe how good exercising makes her feel.
"The endorphin rush you get is incredible! It makes me happy, feel good and helps me be more patient with my daughter. Exercising also helps me stay focused on my goals."
"I love doing the 28 day challenges with Wendy in the Healthy Mummy App and the bum and thigh hit training with Laura."
Alexandria's Day on a Plate
Along with using the Healthy Mummy Smoothies, Alexandria makes meal and snack recipes from the Healthy Mummy App.
"I usually have a big dinner so I have 3 meals plus 1 snack in a day. I don't have breakfast until 9 o'clock, it prevents me from eating my feelings when I get woken up early."
Favourite Healthy Mummy meals and snacks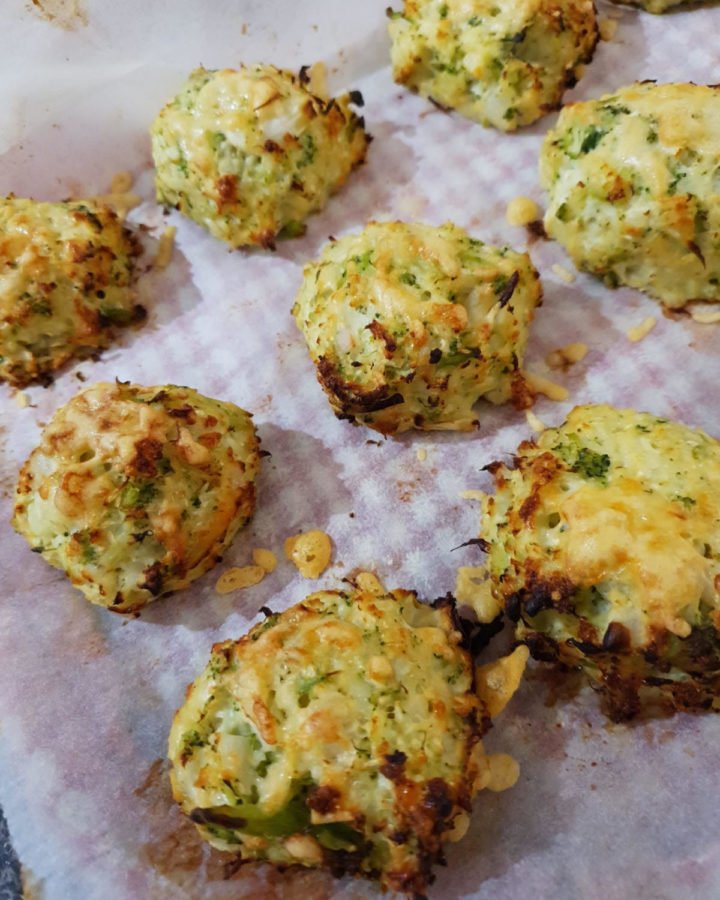 Alexandria's advice – "Start Now"
For other mums wanting to take back control and lose weight, Alexandria has some awesome advice.
"Start now! The truth is there will always be a reason why you can't or don't want to commit to changing your lifestyle.
Ask yourself, do you want to lose weight? If the answer is yes then do it! Start eating healthier and doing some exercise, even if it's just a short walk.
Everything good that's happened in your life happened because something changed.
With losing weight it's important to not just pay attention to the number on the scales. Instead take body measurements and record non-scale victories. 
Its takes a while to truly get used to a new lifestyle, the main thing is to try, try again and come back stronger every time!"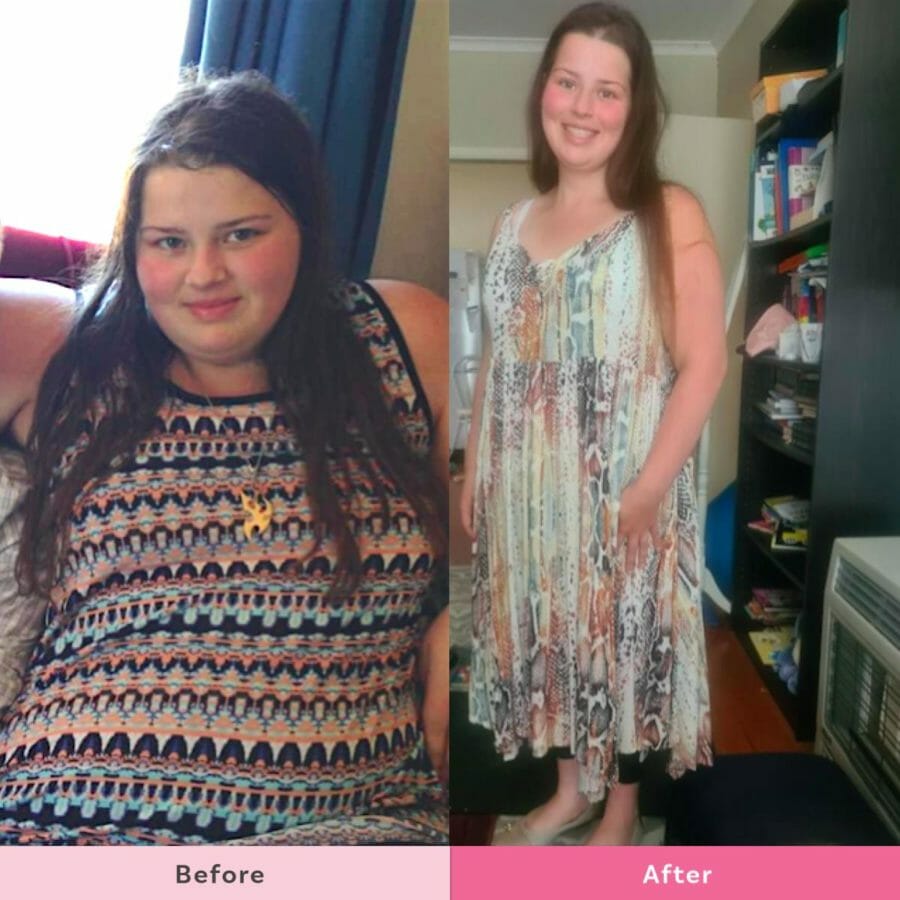 Alexandria's Three tips for success.
1.Consistency
"Consistency is so important for success. Eat within your daily calories, do some exercise. If you go over calories one day, that's ok. Don't throw in the towel!. Most of the time it won't impact your weight much, as long as you don't go over the following day."
2. New lifestyle, not a diet
"Think of your weight loss journey as a new better lifestyle for YOU, not a diet. Ask yourself how you will stay within your calories and exercise Not just for this week, month, year but for your life. This lifestyle needs to be achievable and maintainable to suit YOU."
3.Why do you want to lose weight?
"It might seem silly to write down why you want to lose weight, but it helped me immensely. Take 10 minutes and write down every single reason why you want to lose weight. For example, to not have health problems, to be able to run after the kids and clothes shopping will be easier.
Now every morning when you wake up read the list out loud to yourself. It helps you remember why you're on this journey and it will motivate you to stay on track."
Join Alexandria on the 28 Day Weight Loss Challenge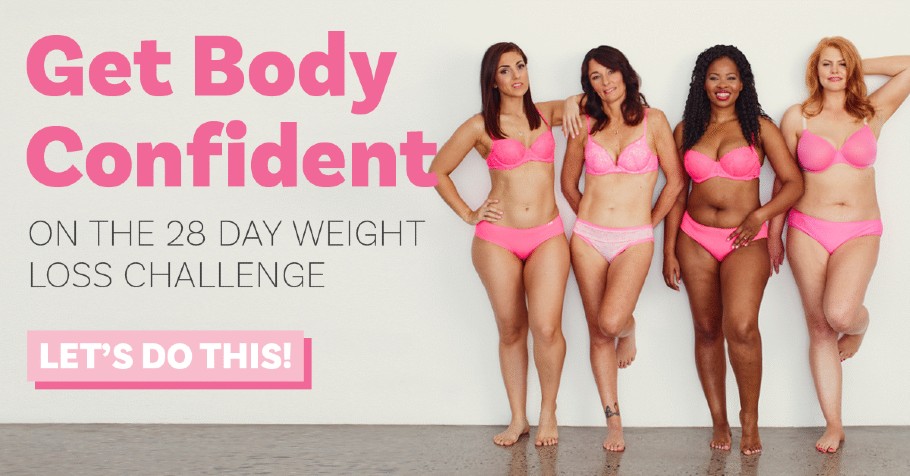 Want to shift some weight but feel like you have NO TIME in your day to exercise and eat healthily? That's where the Healthy Mummy's 28 Day Weight Loss Challenge can help.

Our Challenge entails: 
28 days of at home exercise routines (no gym needed) – with video instruction
Customisable and breastfeeding friendly meal plans
Time-efficient exercises for busy mums – under 30 mins
Challenge combines Pilates exercises with interval and circuit training (HIIT)
Suitable for basic to advanced fitness levels.
Home to thousands of EASY-TO-MAKE recipes.
To find out more on the 28 Day Weight Loss Challenge click here.