5 healthy chocolate recipes for Easter under 250 calories
With Easter coming up we wanted to let you know that there is absolutely NO reason for you to miss out on chocolate just because you are trying to lose weight.
Not only do these five fabulous recipes taste amazing, they're all ideal for those on a healthy eating plan.
This recipe comes straight from our Healthy Easter Cookbook eBook.
Available now, it contains 57 delicious recipes to feed your friends and family over Easter. Check out the book in our shop HERE.
Which one will you try first?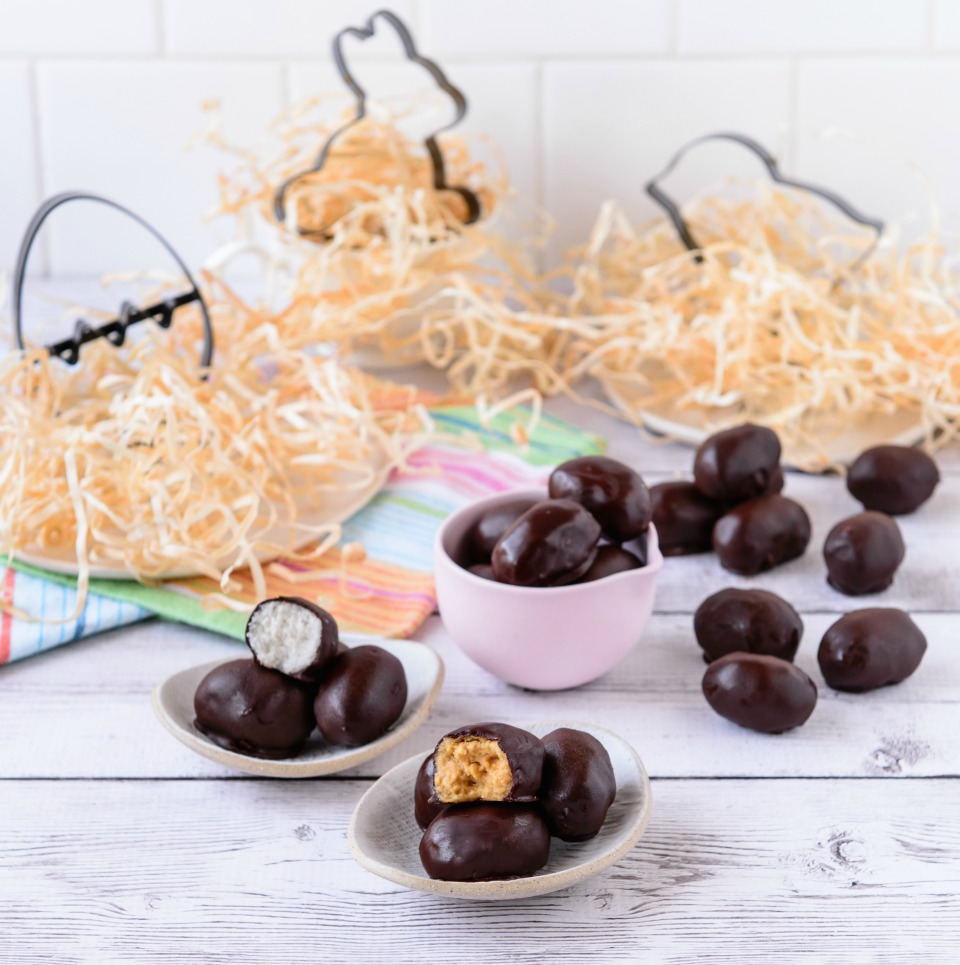 Coconut & Peanut Butter-Filled Chocolate Eggs
Pictured above, these eggs make a fabulous gift for someone special.
142-215 calories per serve.
3 ingredient Chocolate Fruit & Nut Bites for Easter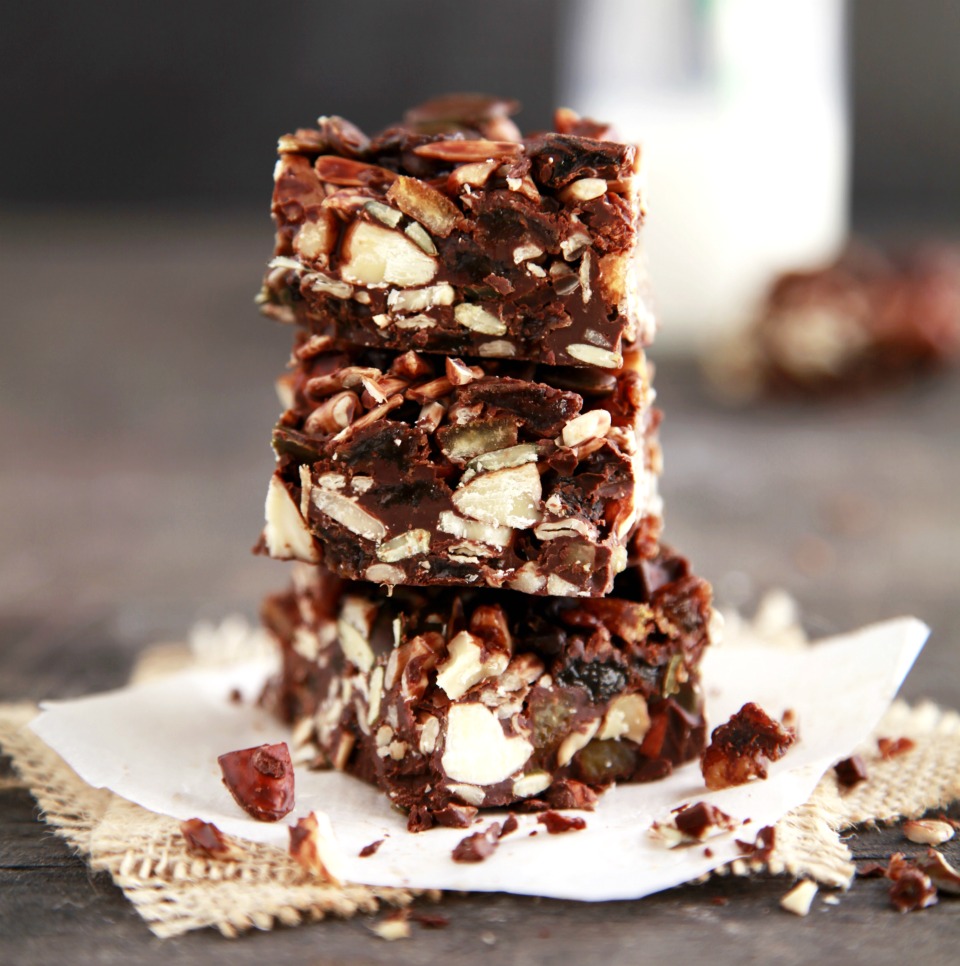 You can have these ready to pop in the fridge to set in about 10 minutes.
135 calories per serve.
Flourless Chocolate Cake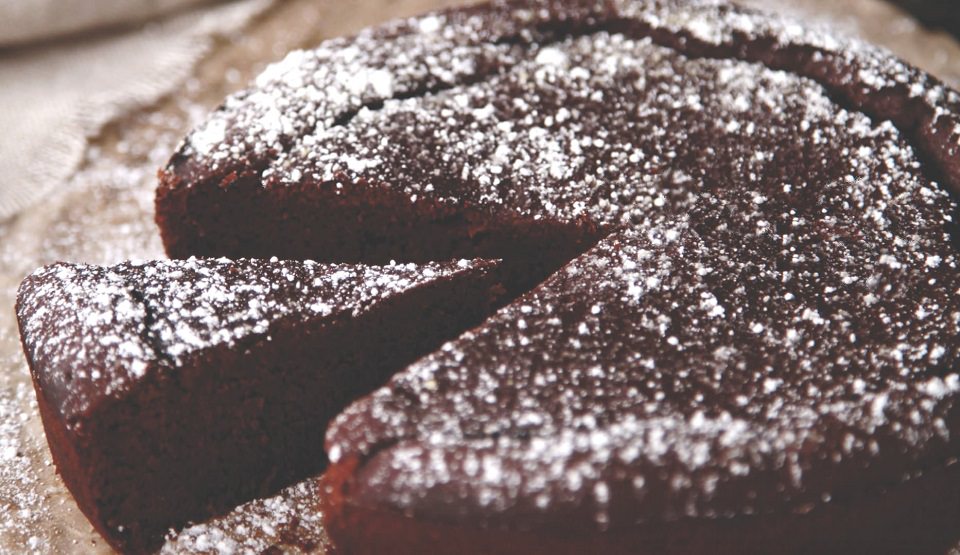 This showstopping chocolate cake recipe is not only gluten free and sugar free but it also contains healthy chickpeas.
120 calories per serve.
4 ingredient Dark Chocolate Coconut Roughs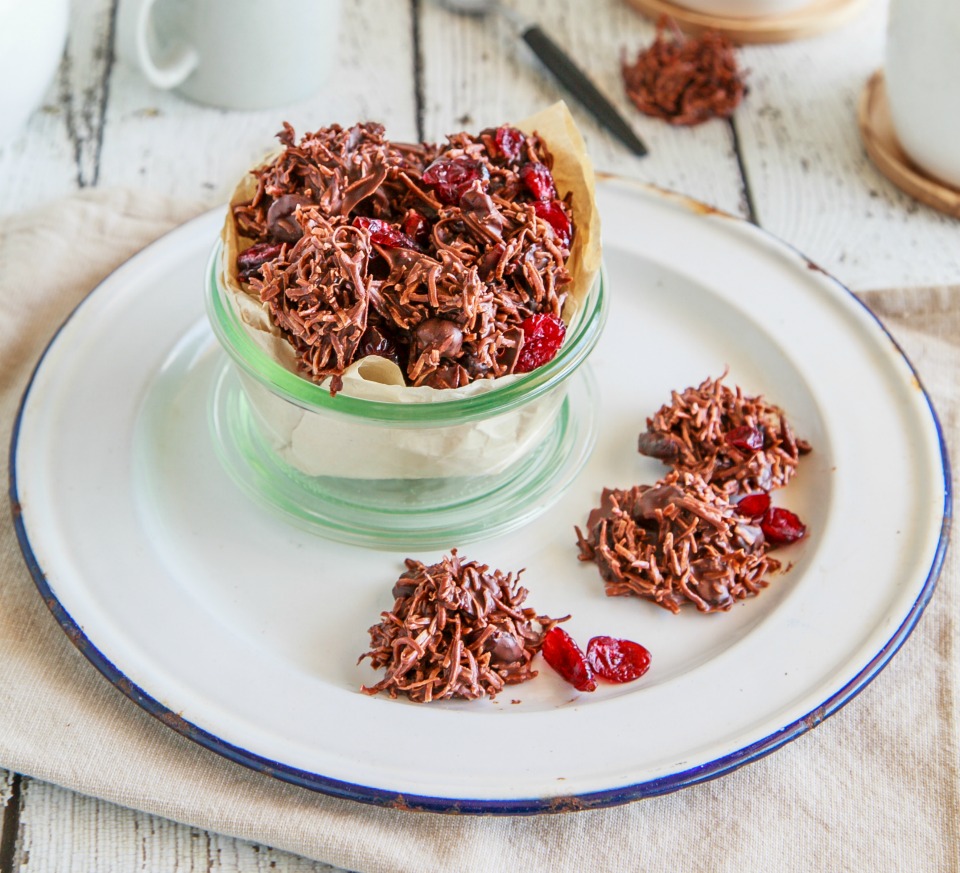 Four ingredients are all you need to make this healthier version of the classic chocolate and coconut treat.
158 calories per serve.
Chocolate, Pistachio And Raspberry Bark
Leave processed sugar-laden chocolate at the supermarket and make this instead!
218 calories per serve.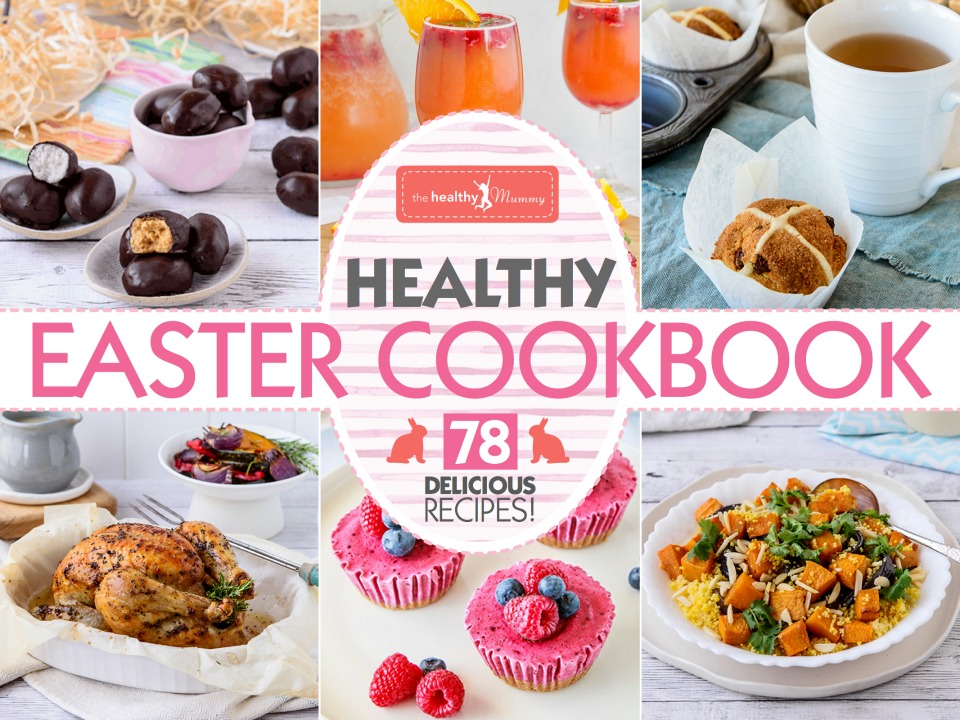 Check out the book in our shop HERE.