Midwife reveals 6 things to pack for your baby at the beach this summer
With summer here, it's crucial that all parents keep their babies safely away from the harsh Australian sunshine.
But that doesn't mean you have to lock your little one indoors. You can still have fun at the beach with them, you just have to be extra vigilant to protect them.
Caroline McMahon, who is a midwife and owner of Caroline's Angels Baby Sleep Specialists, tells The Healthy Mummy the six essentials things parents should remember to take to the beach for their babies this summer.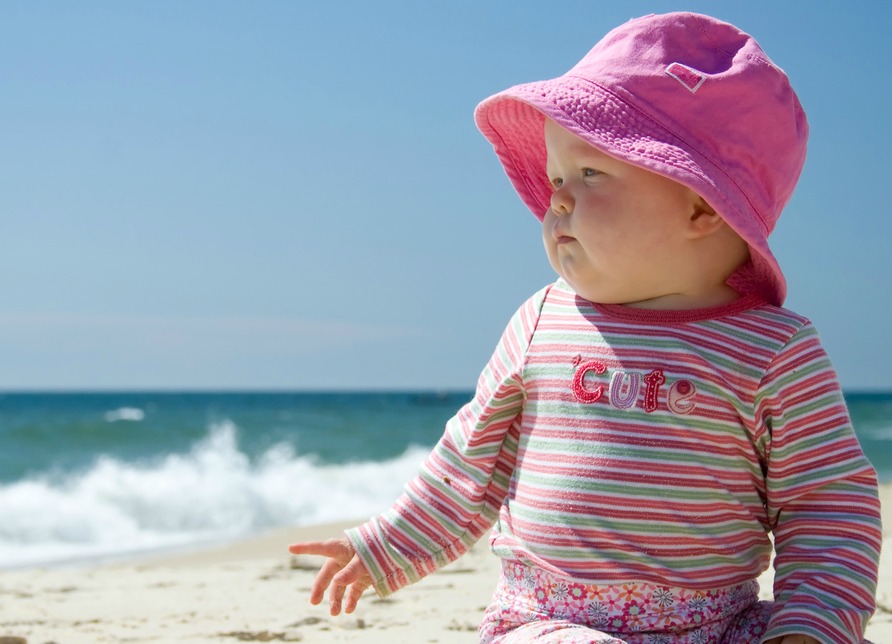 6 things you should remember to pack for the beach for your baby this summer
1. Sun lotion and hats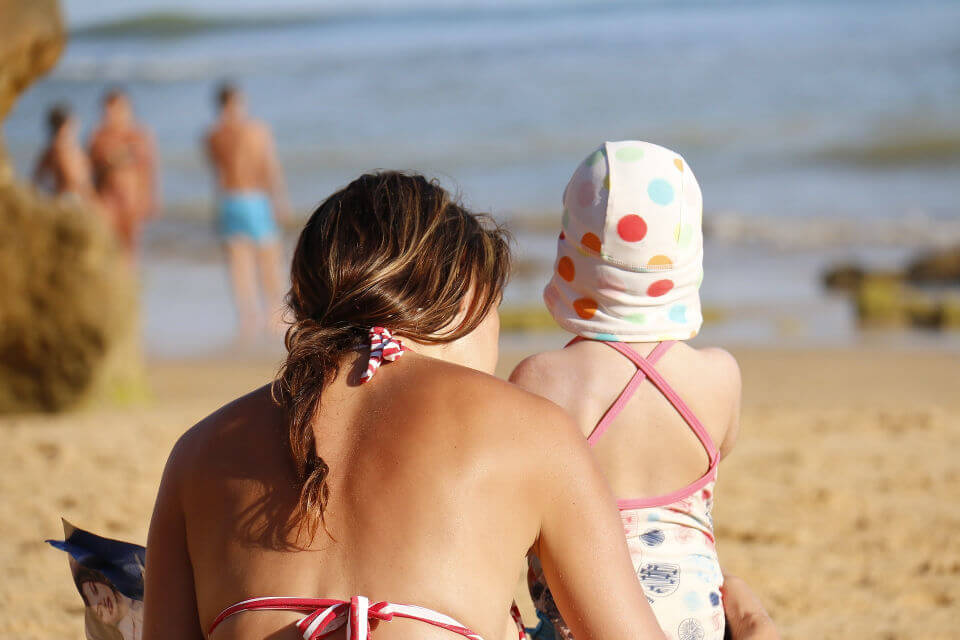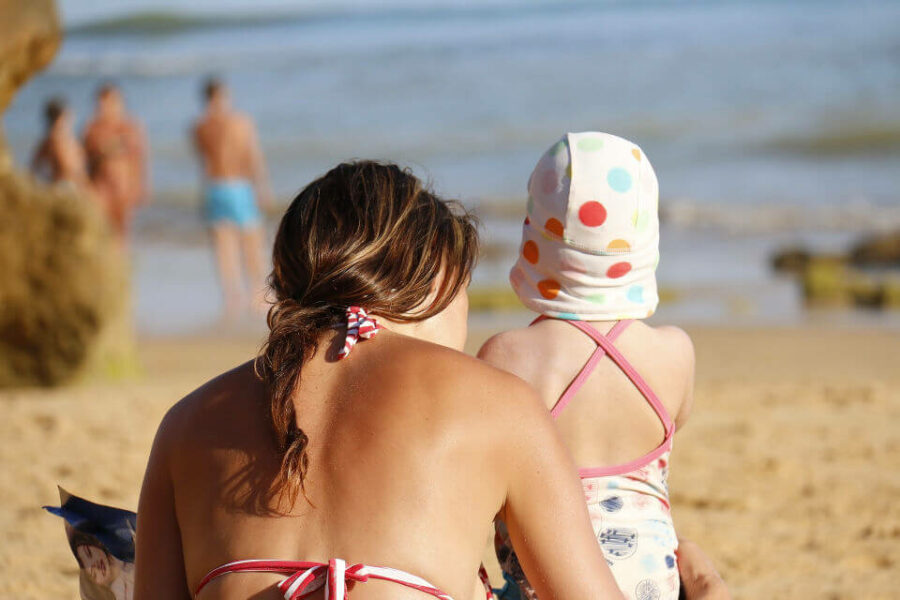 Make sure your baby is out of the sun and if they are in the sun they have the appropriate sunscreen on and a hat to protect their head.
"Cancer Council Australia current recommendations suggest to sunscreen for babies over six months of age. Younger babies have sensitive skin," Caroline tells us.
"All babies need to have shade, protective clothing and a hat. Aim to keep babies out of the sun when the UV rating is three or above."
2. Small spray bottle of cold water
Like us, babies feel the heat. And while we can safely go for a dip in the water, it's not always safe for our little ones. Cool them down with a small spray bottle of cold water to spray onto your baby to keep them cool in the hot weather. 
"Babies feel the heat and this will help keep them cool," says Caroline. "Regularly spritz over them."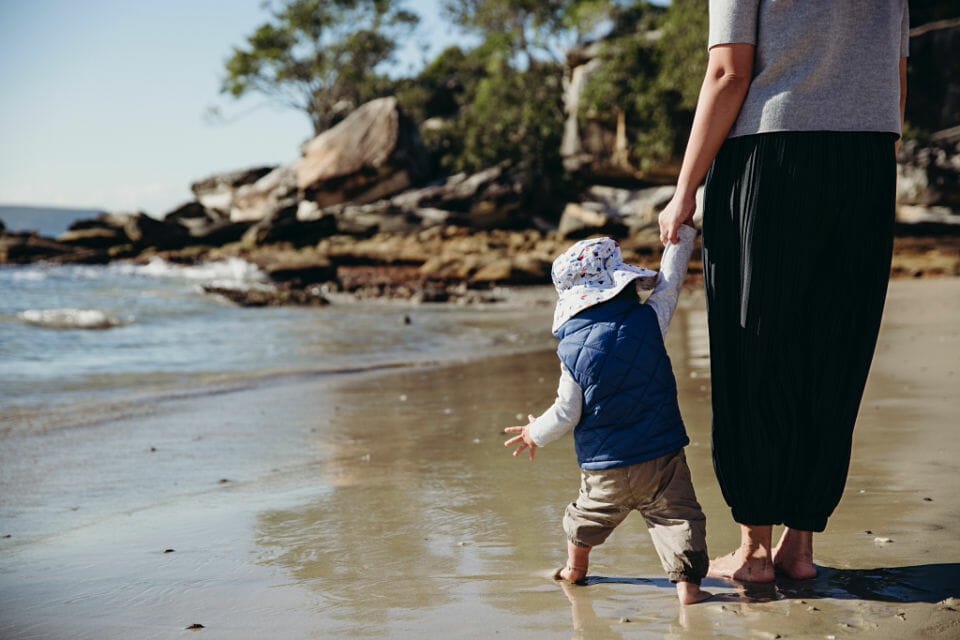 unsplash-logoDanielle MacInnes
3. A small sun tent where babies can play / sleep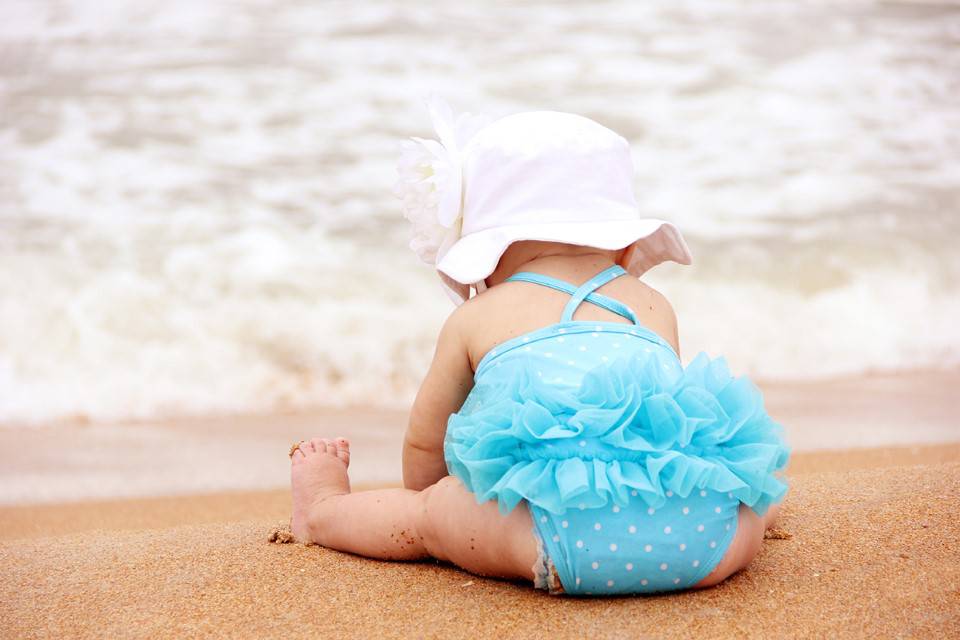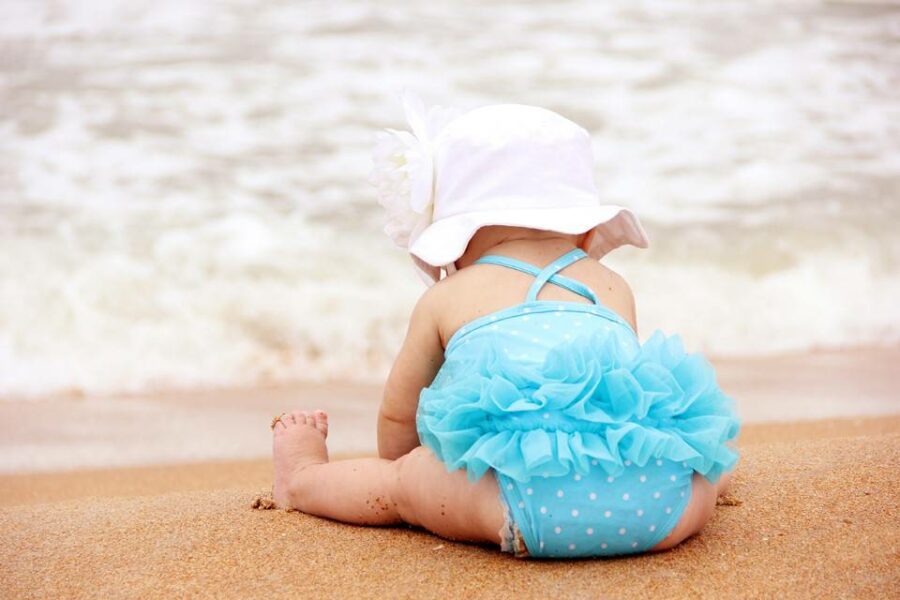 Caroline recommends finding a tent with SPF / UV protection that has a good air flow and avoid leaving little ones in a pram with a cover over them, as it can get hot.
"Use approved sunshades over prams but not blankets," says Caroline. "This can trap extra heat in the baby's sleep space and risk overheating your baby. Ensure there is good air flow."
4. Extra bottles of cooled water or formula
Babies need to quench their thirst too in the hot weather.
"Most breastfed babies shouldn't need cooled boiled water, just extra offerings of the breast or formula milk to keep them hydrated," reveals Caroline. "If babies are old enough to be eating solids then water may be offered."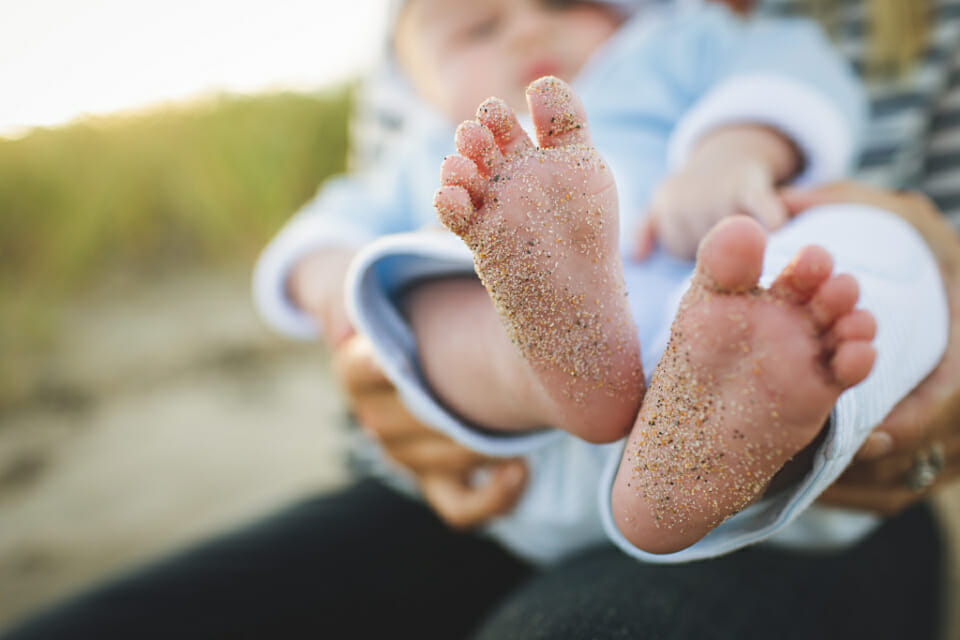 unsplash-logoDanielle MacInnes
5. A big fitted bedsheet
Take a fitted bedsheet, preferably a double or bigger to act as a sand free playpen for young babies. 
"Prop the four corners with esky, low beach chair, beach bag etc.," says Caroline. "This will create a barrier to keep young babies within while they play. Ensure shade over this play area."
6. Something to secure a beach umbrella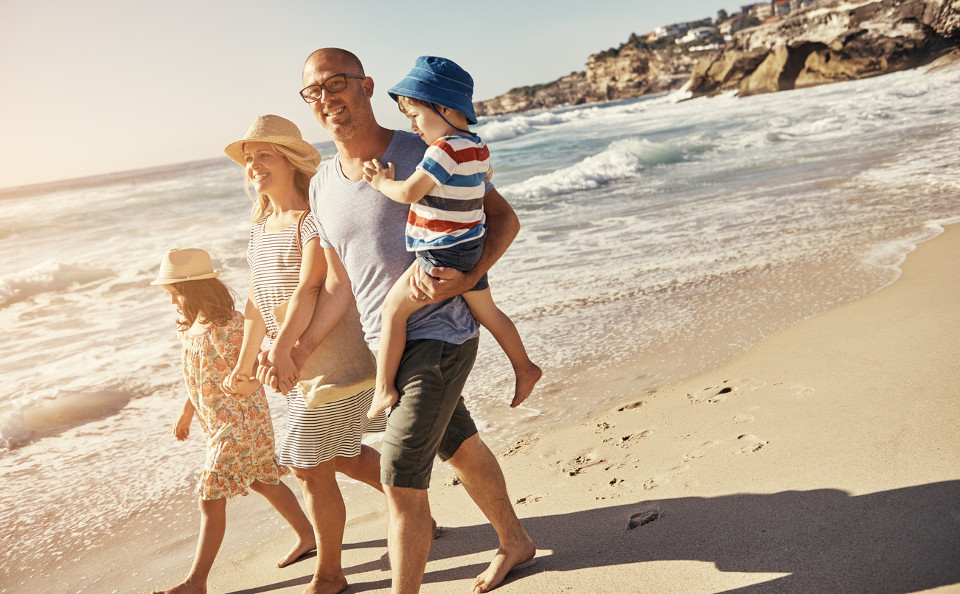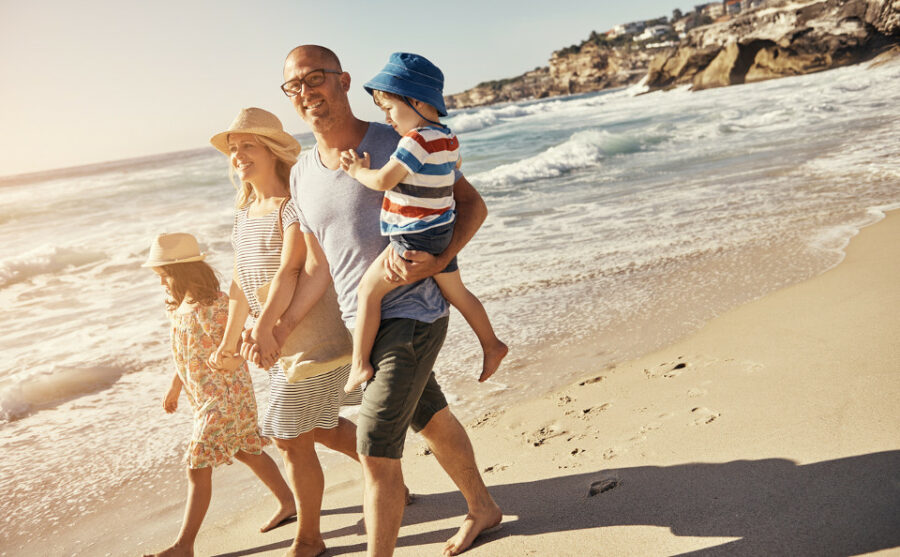 Caroline says: "If you are using a beach umbrella for shade, take a large piece of pipe with a bevelled edge to dig a deep hole to ensure the umbrella is secured and not likely to blow away in a gust of wind which may injure your baby."
Caroline adds that it's important for parents to watch their baby for signs of heat stress or if they are looking unwell or more irritable than usual. Other symptoms include if their skin is drier than usual or they are refusing to drink.
"They may also have fewer wet nappies than usual," adds Caroline. "Or the soft spot on top of a baby's head (fontanelle) may also be lower than usual. If this is the case take your baby to your GP immediately."
Here's how to teach your kids to be sun safe. Meanwhile, here is a post that explains why you MUST learn kids first aid.
Mum creates waterproof baby carrier for beach loving parents
Healthy Kids and The Healthy Mummy
For more Healthy Mummy articles relating to children's health, you can read our archive of articles here.
To keep up to date with kiddie-related health news, kid-friendly recipes and general updates follow our Healthy Mummy Healthy Kids Facebook Page.