Australian mum Victoria Boag has been named as a finalist in the 2017 Gift & Life InStyle Awards after creating an innovative waterproof carrier for parents who love spending time with their kids at the beach or swimming pool.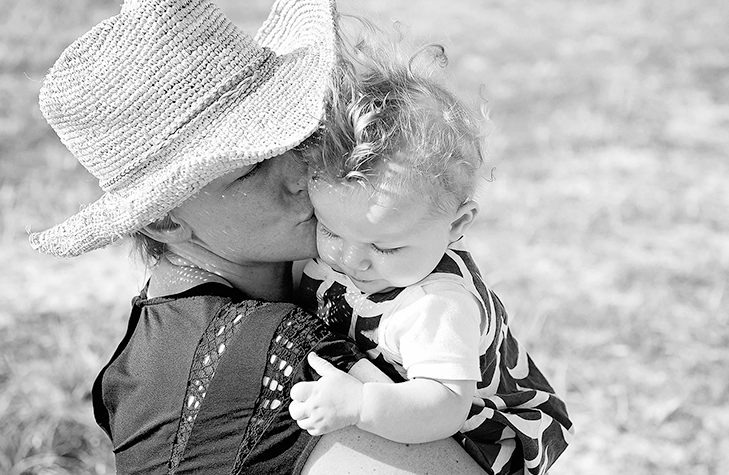 Nervous with kids in the water
The Bentleigh-based mum-of-three tells The Healthy Mummy that the idea came to her after she felt nervous taking her first baby into the water with her.
"My husband Adam was nervous taking our first baby in the water as they can be very slippery when wet," she says.
"There were mesh wraps available for use in water, but they had to be tied a certain way. We discussed how much simpler a baby carrier with buckles would be."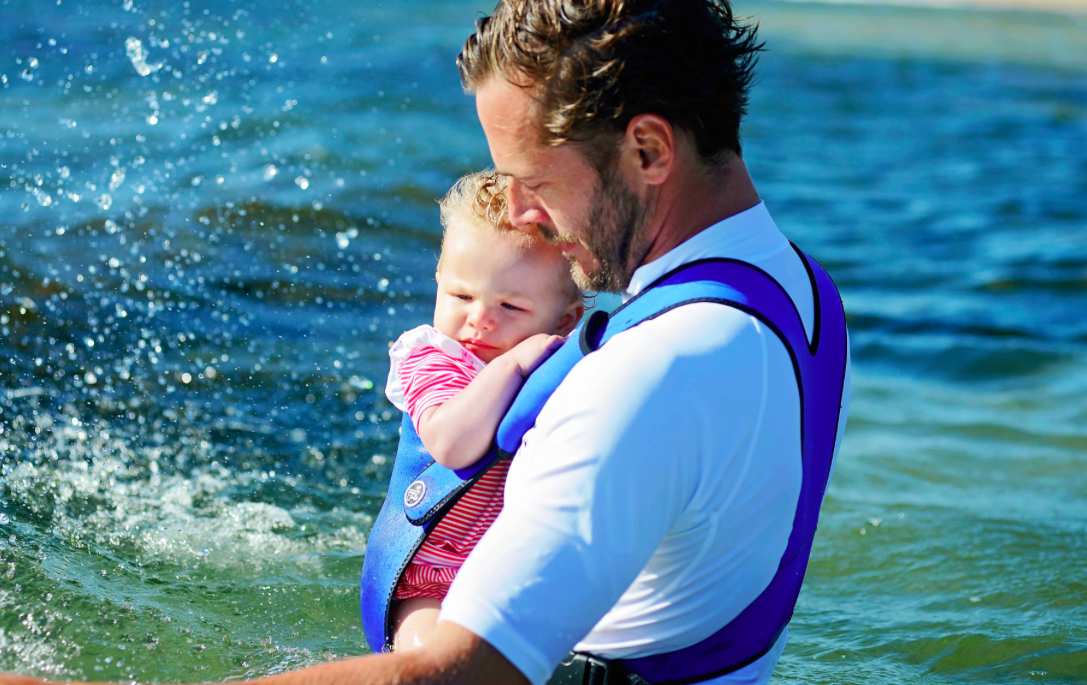 Frog Orange was born
Victoria then decided to try making her own one, and that's how the Frog Orange baby carrier was created!
"The carrier is made of neoprene (wetsuit material) designed to keep the baby warm and buoyant in water," she continues.
"Unlike other carriers, we turn the base of ours up to create a comfy bucket seat for your little one. Babies sit towards you in the all-important M position, as recommended by the International Hip Dysplasia Institute."
But Frog Orange is not recommended for those who want to swim with their baby!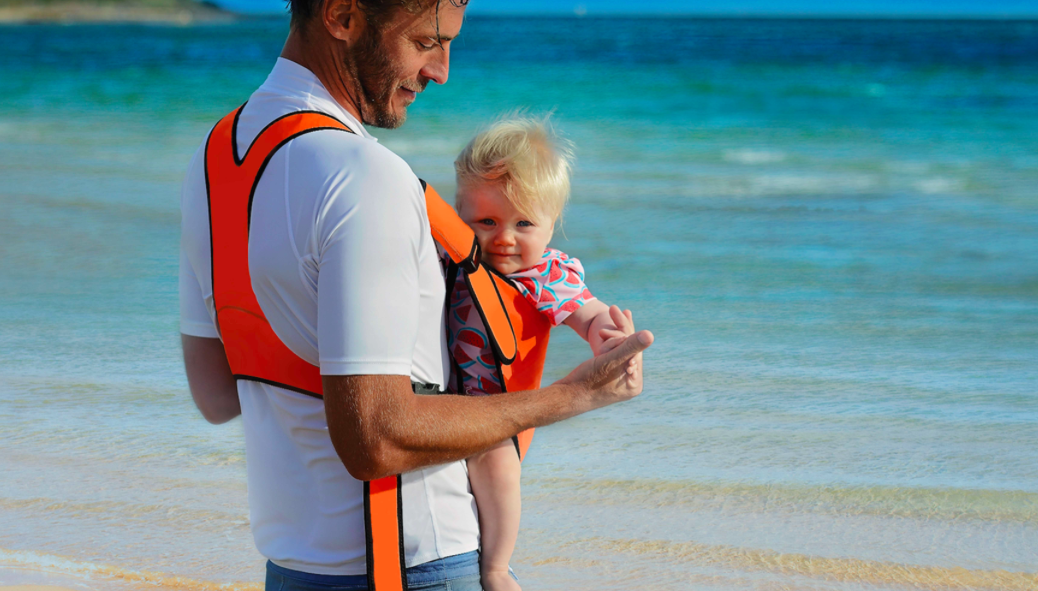 "The Frog Orange is for splashing and wading in water," Victoria adds.
"The idea is for your baby to enjoy water play in comfort and safety. When I use mine, I do a lot of splashing up and down. By baby loves it especially as we're face to face. There are a lot of giggles – from both of us!
"We designed our carrier to enable parents to enjoy an active outdoor lifestyle with their children."
Here's how to teach your kids to be sun safe. Meanwhile, here is a post that explains why you MUST learn kids first aid.