Why You MUST Take A Kids First Aid Course
Would you know what to do if you baby wasn't breathing, your toddler was choking on toast or your child was unconscious? If you answered no, then you really must consider taking a Kids First Aid course.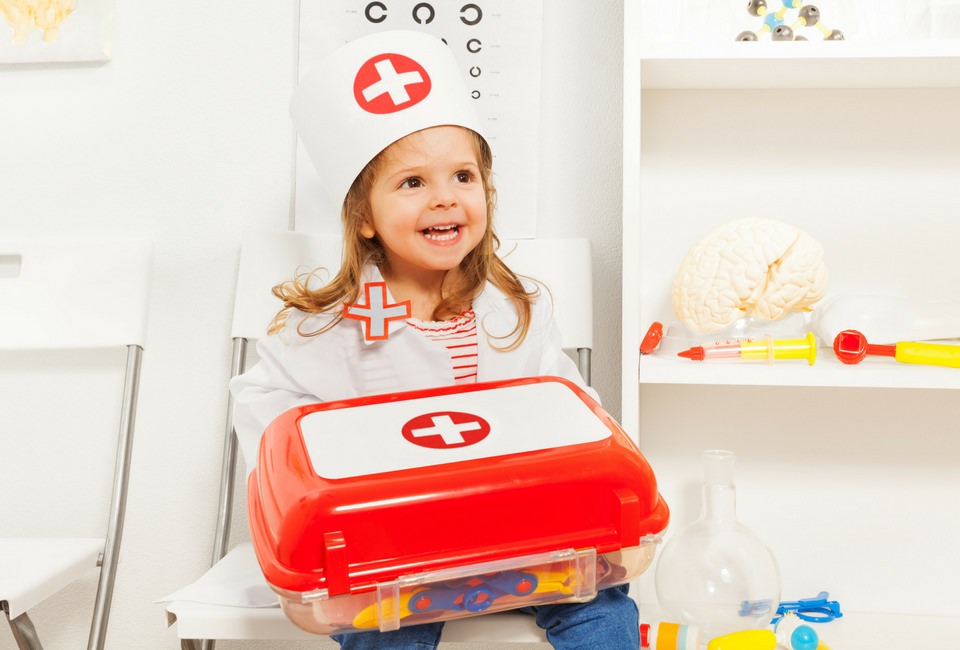 You can either attend one at a venue near you or Kids First Aid has put together an affordable online course that you can do at your leisure.
It consists of 10 modules that teaches parents with young children how to respond to the most common emergency situations until help arrives.
My husband and I attended an actual course last year and it was fabulous, the information we got made me feel confident that I wouldn't be useless in an emergency.
We were given so many insights including true-life stories, for example our paramedic instructor told us that tablets and iPads are like powerful and skull-crushing missiles in a car crash.
She also said that so many small children eat those dishwasher tablets because they look like lollies and that they burn on the way down and up.
Interestingly, she said those amber necklaces that apparently help with teething were the cause of so many near-choking events in small babies that if she had her way she'd ban them.
Why was Kids First Aid developed?
Kids First Aid was founded by Jen Douneen and Ben and Katie Fisher. The Fishers are intensive care paramedics with more than 30 years of road experience between then, they also have three children.
"Many times we're called to the scene of an accident involving a child and many times we leave the scene thinking, if only the parent had known some basic first aid techniques, this situation would've ended differently," they said.
"When it comes down to it, just a couple hours of training can give any mum or dad the skills and knowledge to respond effectively to a medical emergency.
"And that's why, along with my sister Jen Douneen (also a proud mother of three), we started Kids First Aid back in 2007."
"What happens in those critical moments before the ambulance arrives can make all the difference."
You should do a Kids First Aid course if…
You are a mother
You are a father
You are a caregiver or work with kids.
You are a grandmother or grandfather.
You are a person.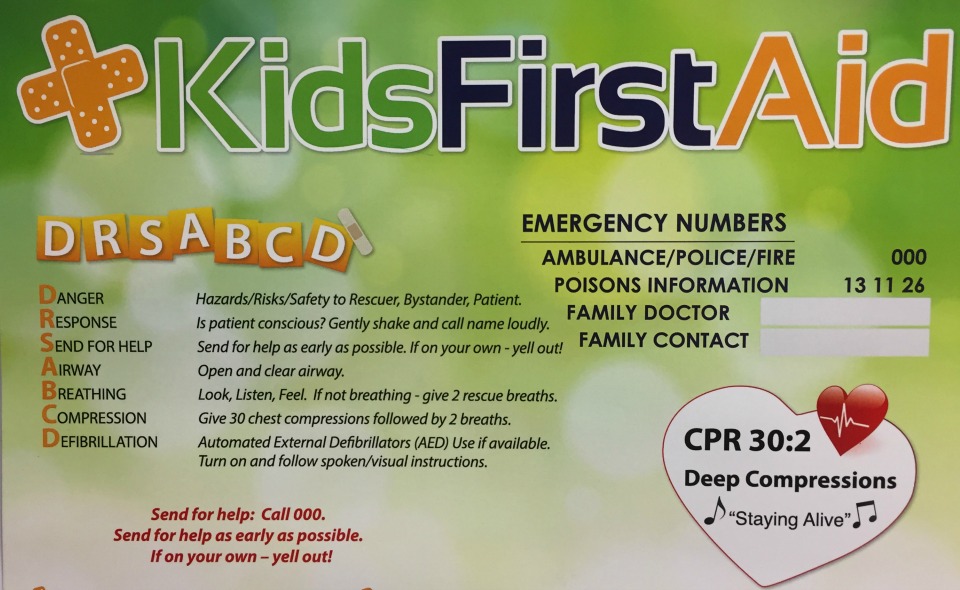 During the Kids First Aid Online course you will:
1. Discover what many parents unknowingly do WRONG in certain crisis situations (your own fear of harming your child could cost them their life).
2. Know without thinking twice exactly what to do in the most common emergencies Aussie kids are likely to experience.
3. Learn at your own pace and can refresh your knowledge or look up specific information any time, from anywhere, on any device.
4. Gain a sense of calm and confidence with your new knowledge of practical First Aid. You'll feel like a more competent, able and less-worried parent.
5. Get instant access to the course — whenever you need it — so you can learn and review critical skills at the touch of a finger.
6. See demonstrations from around the home from Ben, who has served as a helicopter rescue crew and is an intensive care paramedic.
It will teach you to respond calmly and confidently to 10 situations including:
An inability to breath
Fits and fevers
Drowning
Poisoning
Allergies and anaphylaxsis
Fractures and bleeding
Choking
Burns
Bites and strings
Meningococcal
To find a Kids First Aid course near you visit here or to find out more about the online course then visit here.
If you'd like to read more about kids health click HERE.