6 tips for having a HEALTHY Australia Day
Just because you are following a healthy eating plan, doesn't mean you have to miss out on celebrations this Australia Day!
However, that also doesn't mean you should throw your healthy recipes, exercise plan and good habits out the window!
Following the 28 Day Weight Loss Challenge meal plan and recipes from The Healthy Mummy blog means you NEVER have to miss out on celebrations and eating delicious food with recipes with your family and friends. Hurray!
Instead, you can make healthier alternatives to your favourite festive foods, make family time at your local park or beach a priority and get moving.
6 tips to having a healthy Australia Day
1. Be the designated driver
If you are out and about with your family and friends, it doesn't mean you have to drink alcohol such a beer, which is bloating and full of calories.
Instead, opt to be the designated driver. So you don't have to miss out on the fun but also have an excuse not to drink.
What's more, have healthy drinks like soda water flavoured with some lemon slices, berries or a dash of fresh juice, rather than sugar-filled soft drinks.
2. Head to your local park or beach
Go to a local park or the beach and have a picnic. Then get everyone active and play a game of cricket, kick the footy, go for a swim or play chase with the kids.
3. Make your own healthy BBQ meals
Just because it's Australia Day and most people have a BBQ, that doesn't mean you have to eat all the unhealthy burgers and sausages on offer. Why not try brining your own healthy dish. Or if you're throwing a Australia Day party then make everything healthy!
This healthy, dad-friendly burger recipe is so quick & easy to prepare that the kids can help! Get the full recipe here.
4. Opt for lean meats or seafood
Choose lean meats or seafood for your barbecue and flavour with homemade marinades using herbs and spices rather than pre-prepared sauces that are often loaded with sugar, salt and additives.
Get the recipe for our Chilli, Lime and Coconut Prawn Skewers here.
5. Check the labels for sugar
Choose sugar-free tomato or barbecue sauces for your snags to avoid sugar overload.
6. Have a healthy dessert
Thankfully, Australia Day is in the summer. Ditch the sugary pavlovas and have fruit for dessert! Alternatively, you can try making our healthy lamington alternative!
Check out our delicious and healthier lamington recipe.
Need more inspiration? Join the 28 Day Weight Loss Challenge.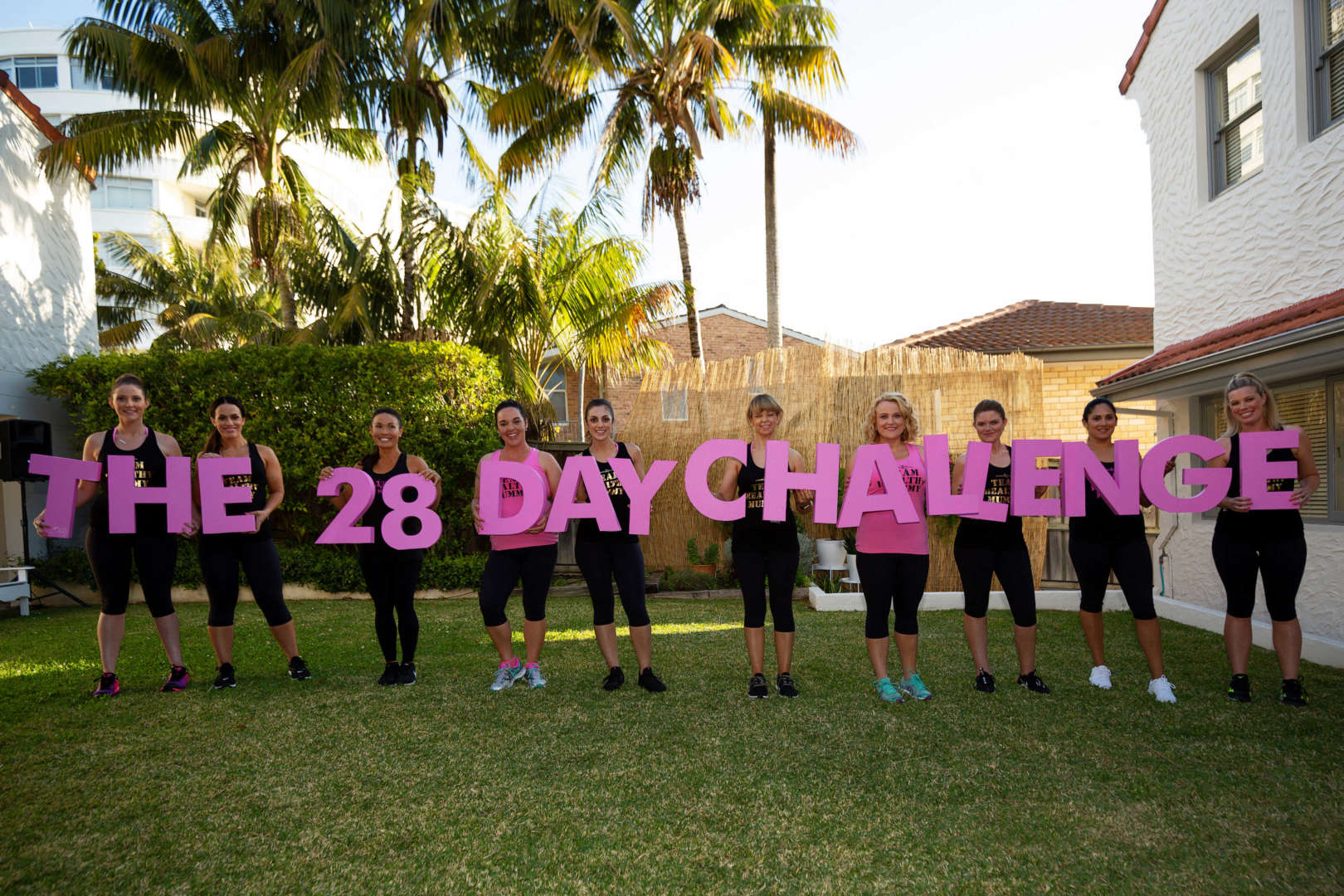 Join the 28 Day Weight Loss Challenge for MORE amazing healthy recipes – you'll access over 6,000 recipes, 500 fat burning exercises and 24/7 support The Healthy Mummy can help YOU hit your goal weight faster and healthier.
Each month is a NEW Challenge theme with new recipes, meal plans and exercises – which means you will never get bored.
To learn more about our 28 Day Weight Loss Challenge OR to join – click here.