7 Make Ahead Breakfasts you can prep the night before!
Take the pressure out of the morning rush by getting your breakfast prepped the night before with awesome get ahead recipes.
Let's face it no matter what time you get up, as busy mums breakfast time mid week always seems such a rushed affair.
In between getting the kids organised for school, lunch boxes ready, bags packed and ensuring they are all fed, skipping a decent breakfast is all too familiar option.
But skipping breakfast can set you up to fail later in the day and will sabotage your weight loss. That's because you are literally running on empty, so it won't be long until you are famished and start reaching for a muffin or pastry to quickly fill the gap. Then the sugar rollercoaster sets sail and you find yourself wanting more and more.
Take the pressure out of the morning rush by getting your breakfast prepped the night before!
These recipes from the 28 Day Weight Loss Challenge will ensure you wake up to a healthy filling breakfast that will set you up for the day ahead. Their perfect for prepping, delicious and ideal if you are watching your weight.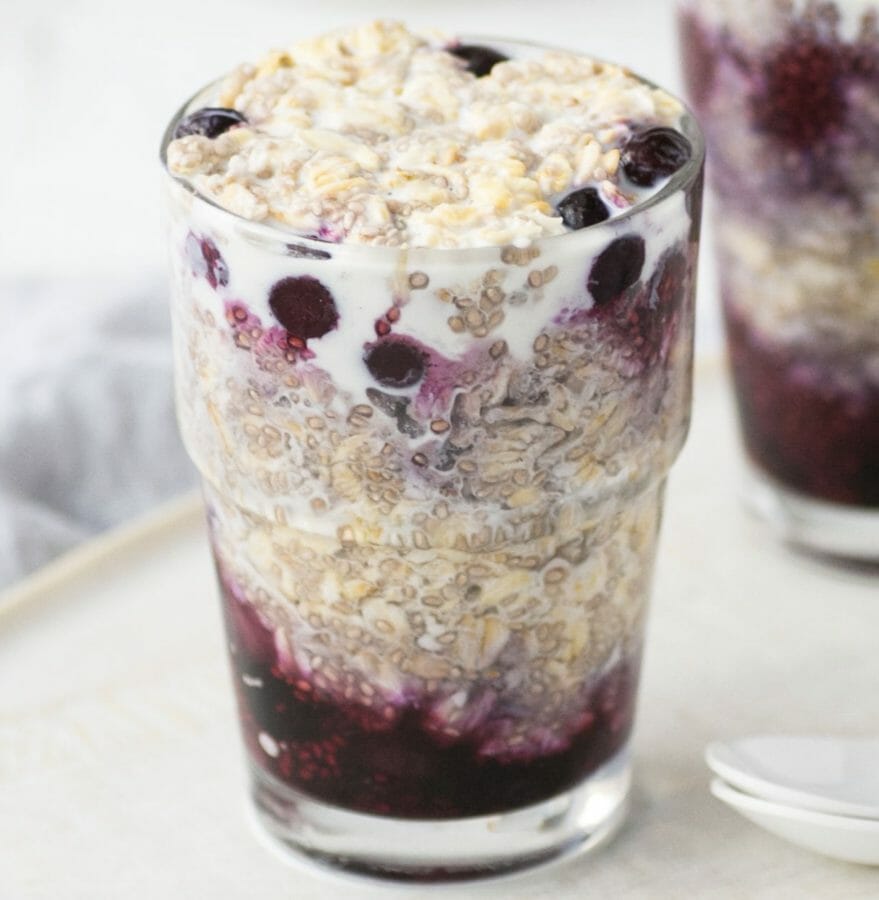 7 Make Ahead Breakfast Recipes
Breakfast Custard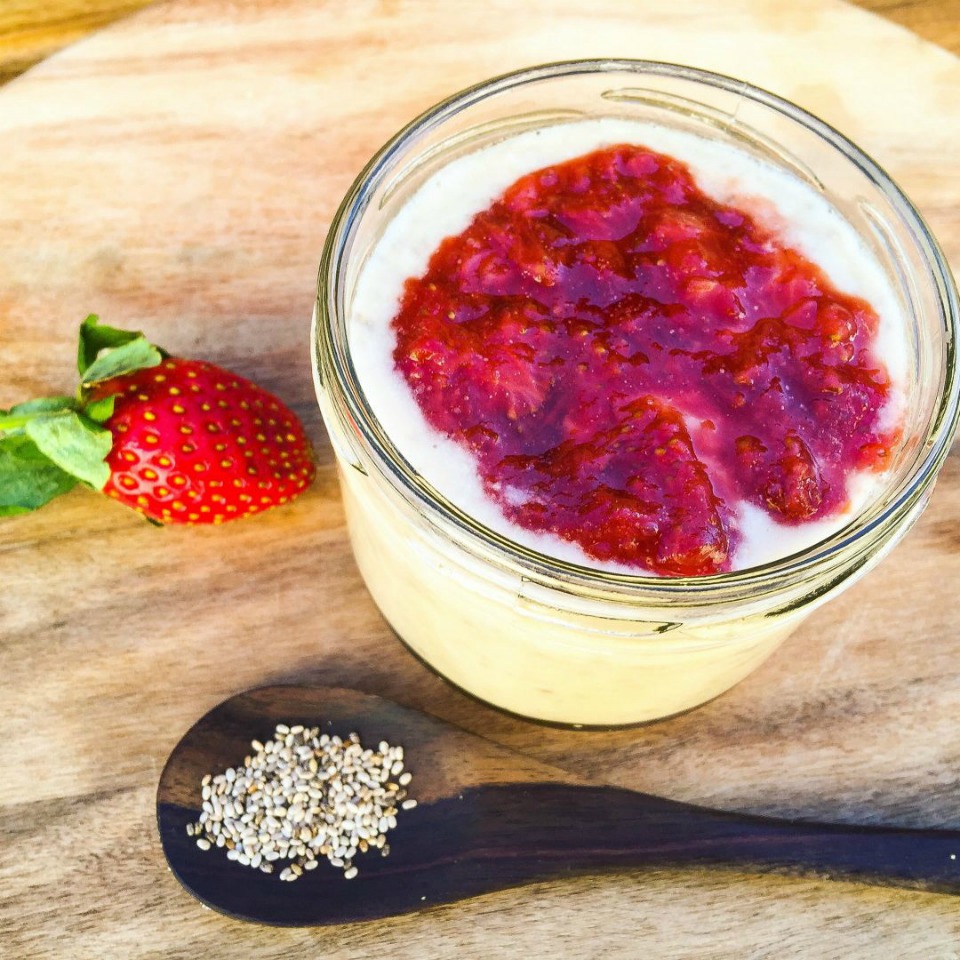 Custard for breakfast? At only 180 calories why not! Thanks to the 28 Day Weight Loss Challenge, it's perfectly acceptable to have delicious, healthy meals at any time of the day. This is a delicious healthy breakfast that you'll make again and again.
Honey and Peanut Butter Bars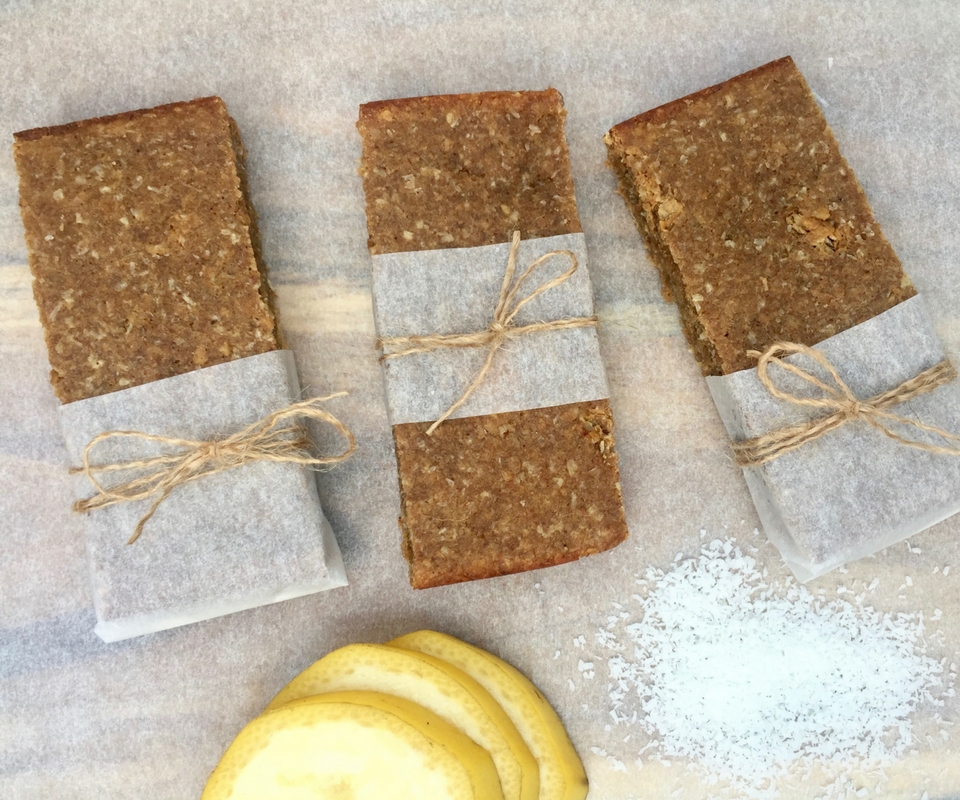 Packed with the goodness of Weet Bix, coconut, banana, honey and peanut butter – they've got all the taste you love from a smoothie, cereal or porridge – but they're made to-go. Be warned, the kids will love them too!
Nutty Toasted Museli & Yoghurt Sundae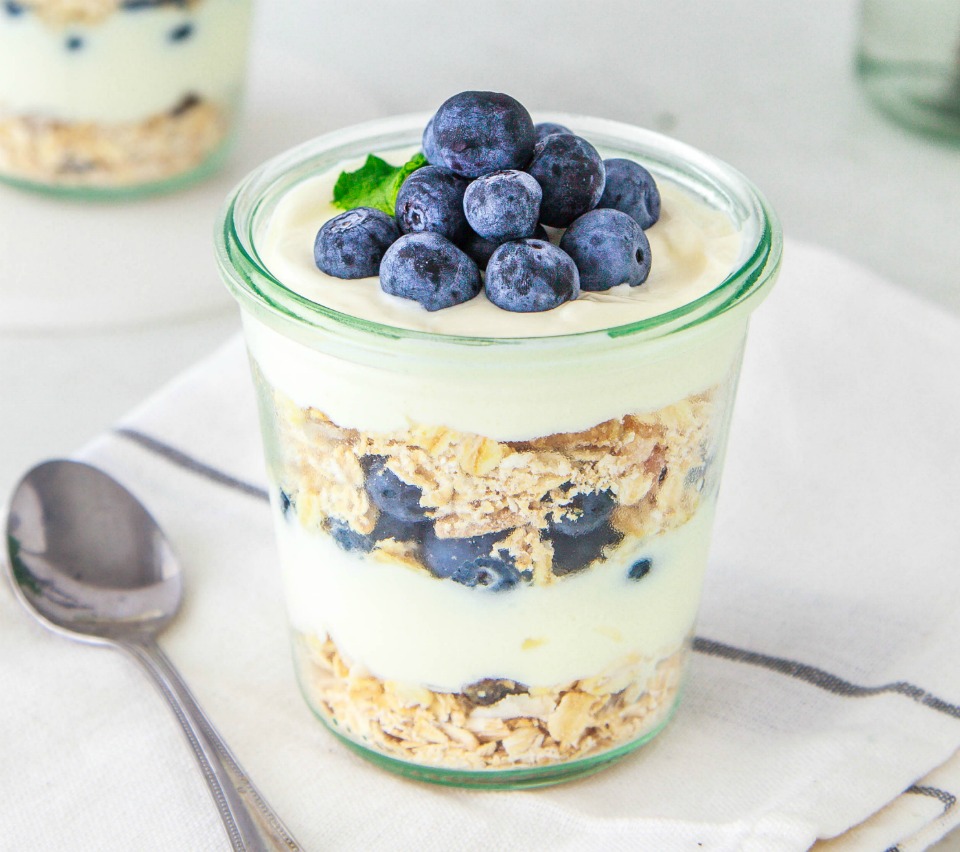 Making muesli for the week ahead is a great way to ensure you're getting a really healthy breakfast – some commercial muesli's are packed with sugar and other nasties. Plus it's quick and easy to throw into a bowl with some yoghurt and fresh berries for a beautiful breakfast Sundae.
Slow Cooked Quinoa Porridge with Apple Cinnamon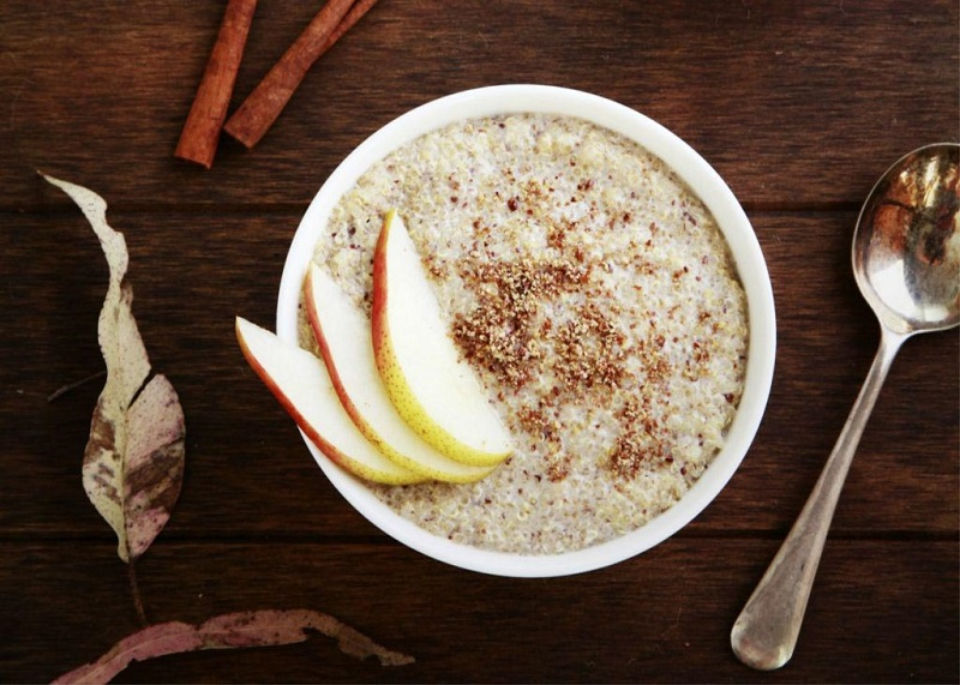 This warming overnight porridge can be enjoyed all year round, and the best part is your slow cooker is doing all the work while your tucked up in bed! Quinoa is a great gluten free option but you could use rolled oats too if you prefer.
Why not add different mix-ins  (try Chia Berry Jam one day, a dollop of Greek yoghurt another day, or some cooked banana and honey.
Choc Chia Breakfast Mousse

We've had custard for breakfast and now we have chocolate mousse! Utitlising the nutritional powerhouse that is chia seeds, you can happily enjoy this recipe for breakfast, a snack or dessert!
Overnight Oats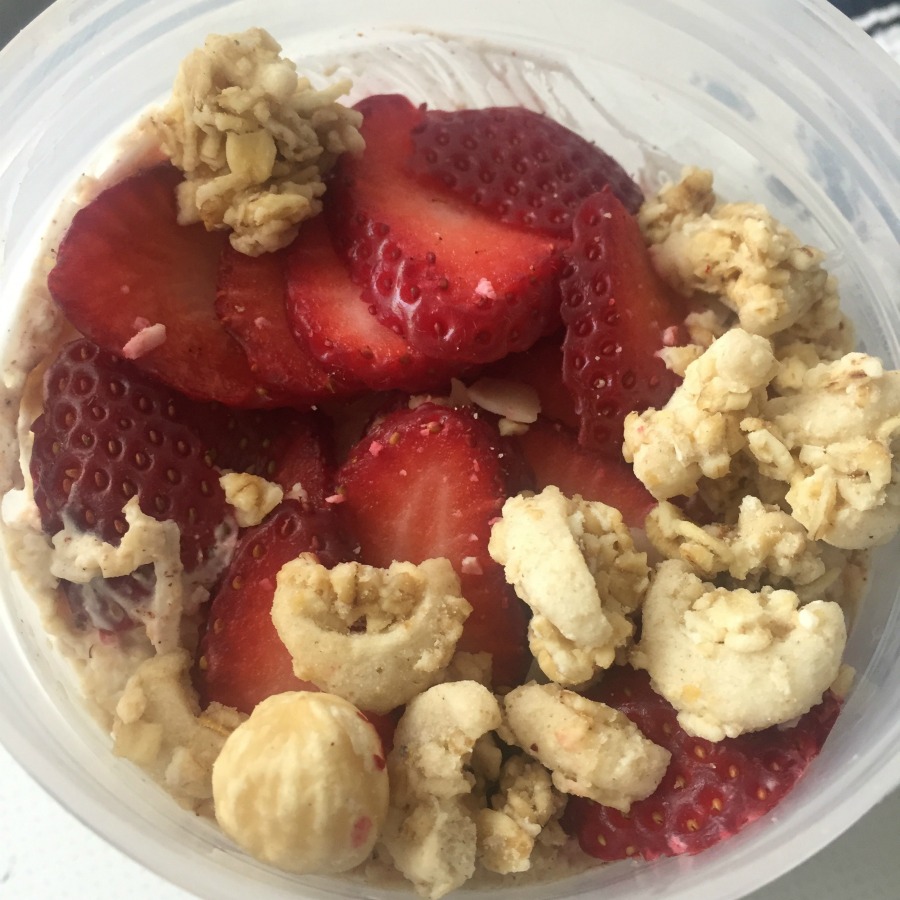 Overnight oats are a fantastic breakfast option and the 28 Day Weight Loss Challenge has heaps of delicious overnight oat recipe variations.
Try this overnight oats recipe
Healthy Mummy Smoothie Freezer Packs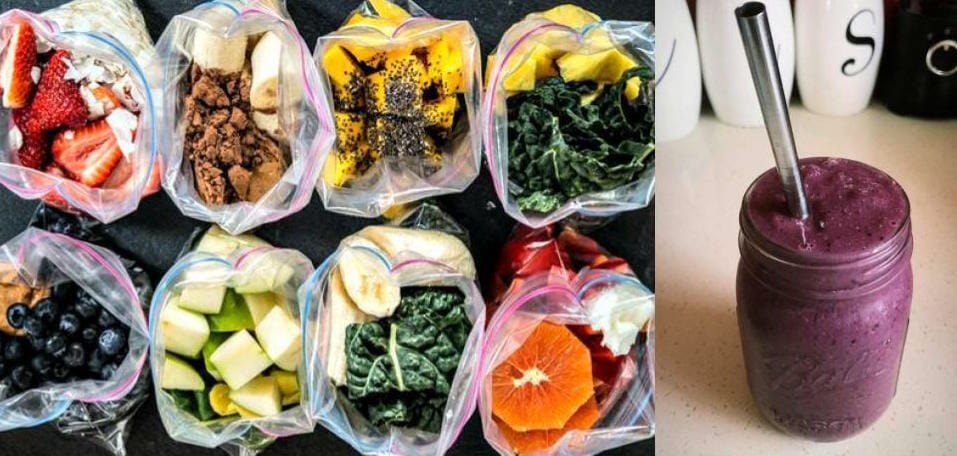 We still think that the best breakfast option is a Healthy Mummy Smoothie, but if you want to save even more time on these, try this.
Grab some zip lock bags (one for each breakfast) and add in your Healthy Mummy Smoothie powder and other non-liquid ingredients and then store in the freezer.
Then when you wake up, dump the contents into your blender, add the liquid ingredient (eg milk, coconut water), and blend.
Why not make different smoothies in each bag so that you can mix and match the flavour combinations.

Get these recipes and over 6,000 just like it on our 28 Day Challenge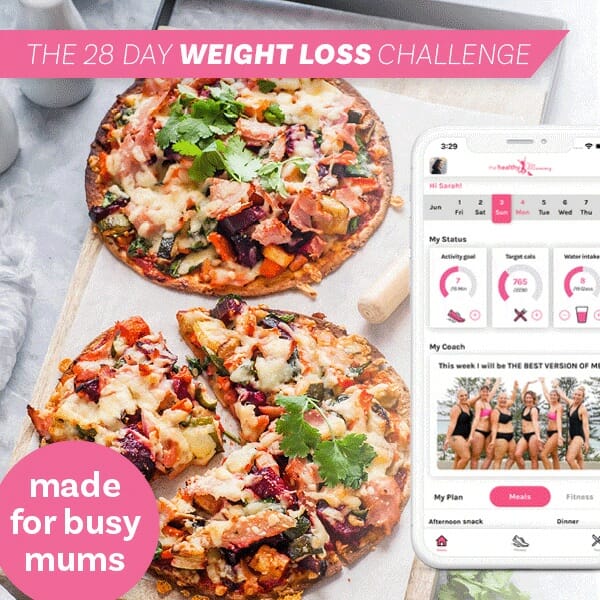 Each month our 28 Day Weight Loss Challenge gives you a meal plan, exercise routine and tips and advice to help you be the best version of yourself.

Do you find yourself victim to emotional eating? Take the stress out of putting so much emphasis on food and diet and try our 28 Day Weight Loss Challenge which has been described by 100,000's of mums as a lifestyle change!

With a weekly meal plan consisting of 3 main meals and 3 snacks – The Healthy Mummy's 28 Day Weight Loss Challenge can help you stick to a healthy food plan and hit your weight goals.

You can find out more or join the 28 Day Challenge HERE.
Mums share their amazing Healthy Mummy transformations!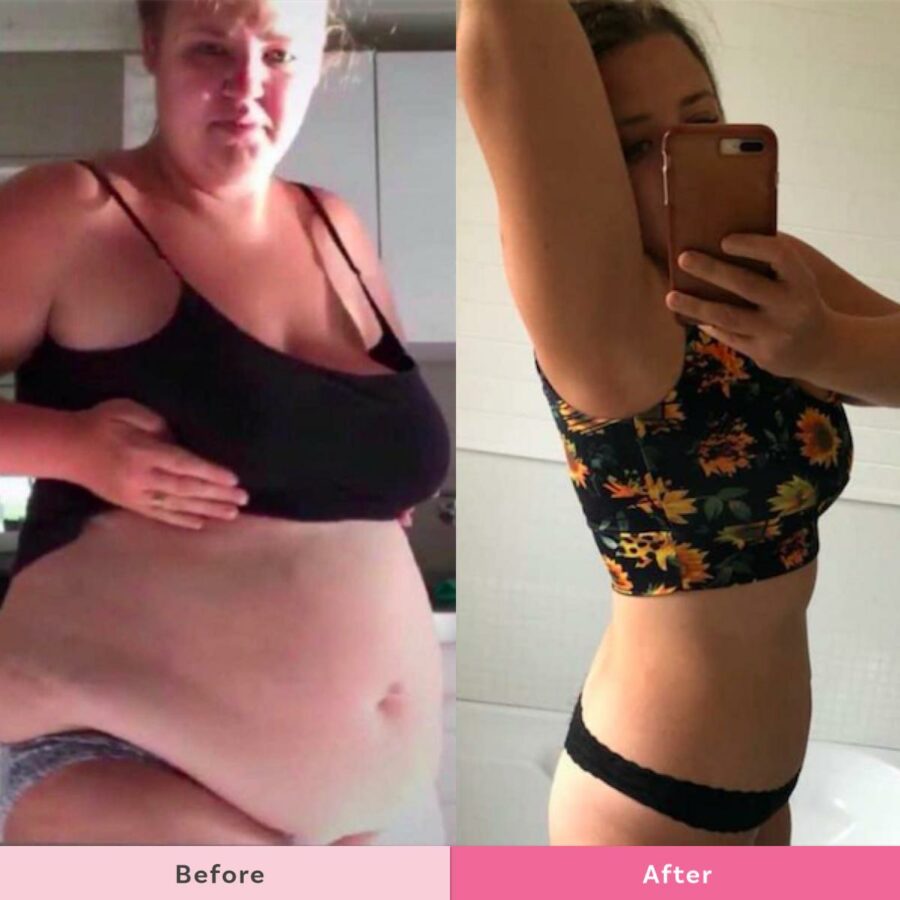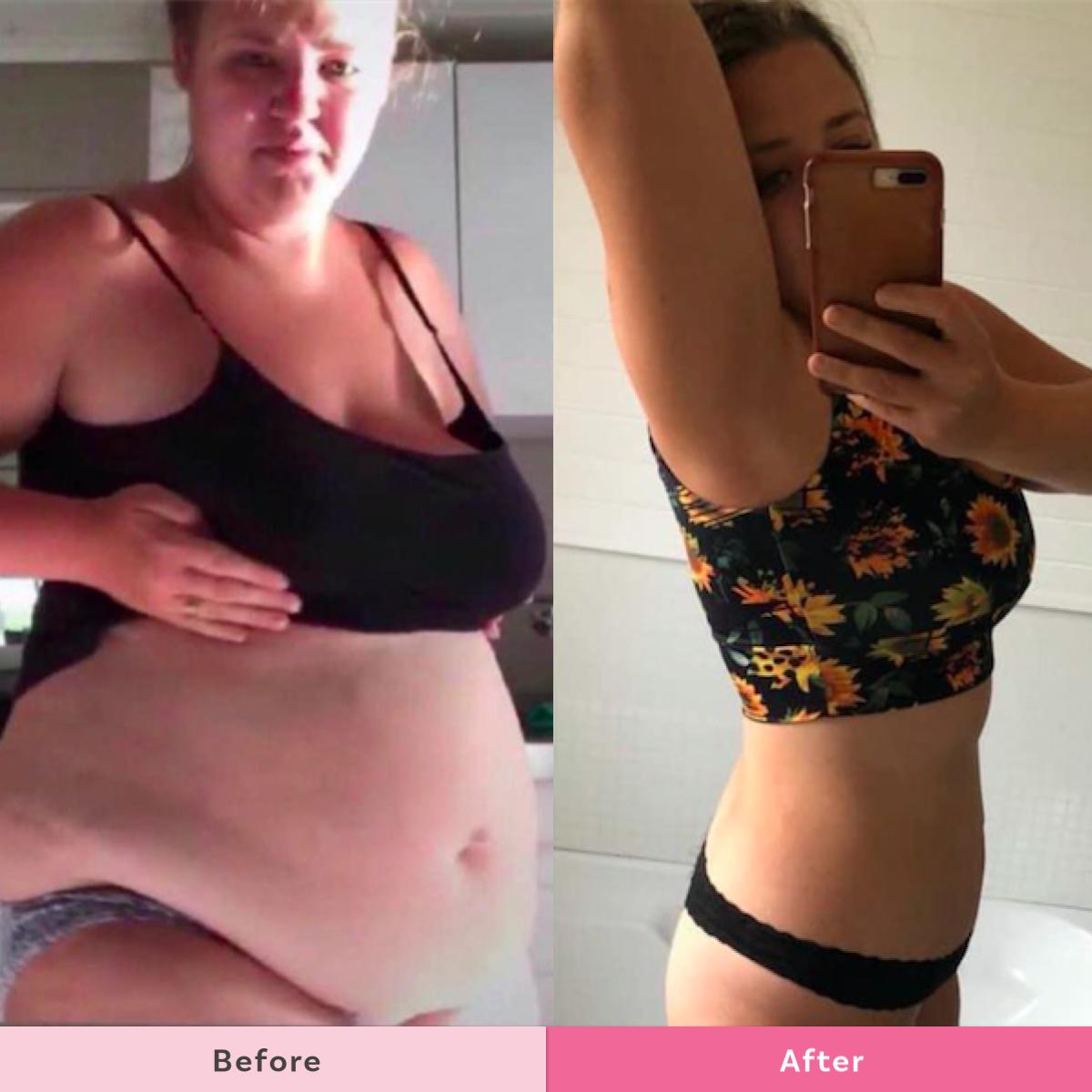 Cicily Goodwin- 35Kgs Lost
Mum of two Cicily started her journey with The Healthy Mummy in July 2016. In the first few months, she lost 20kgs by using The Healthy Mummy Smoothies twice a day and making the 28 Day Weight Loss Challenge meals. She lost another 35kgs over the next year.

Cicily says "I started the year at 110kgs and got to 75kg!! The lifetime goal I've dreamed of my whole life! "

Cicily admits that her when she started her journey it was all about weight loss but after living a healthy lifestyle it became a lot more about happiness.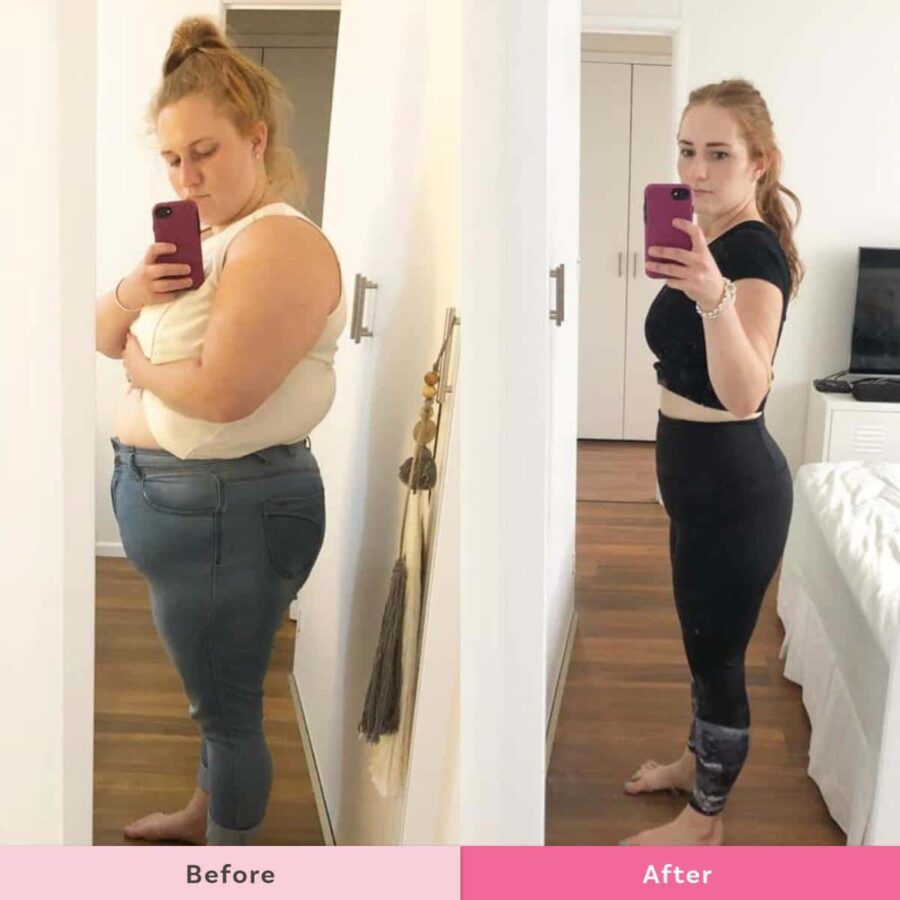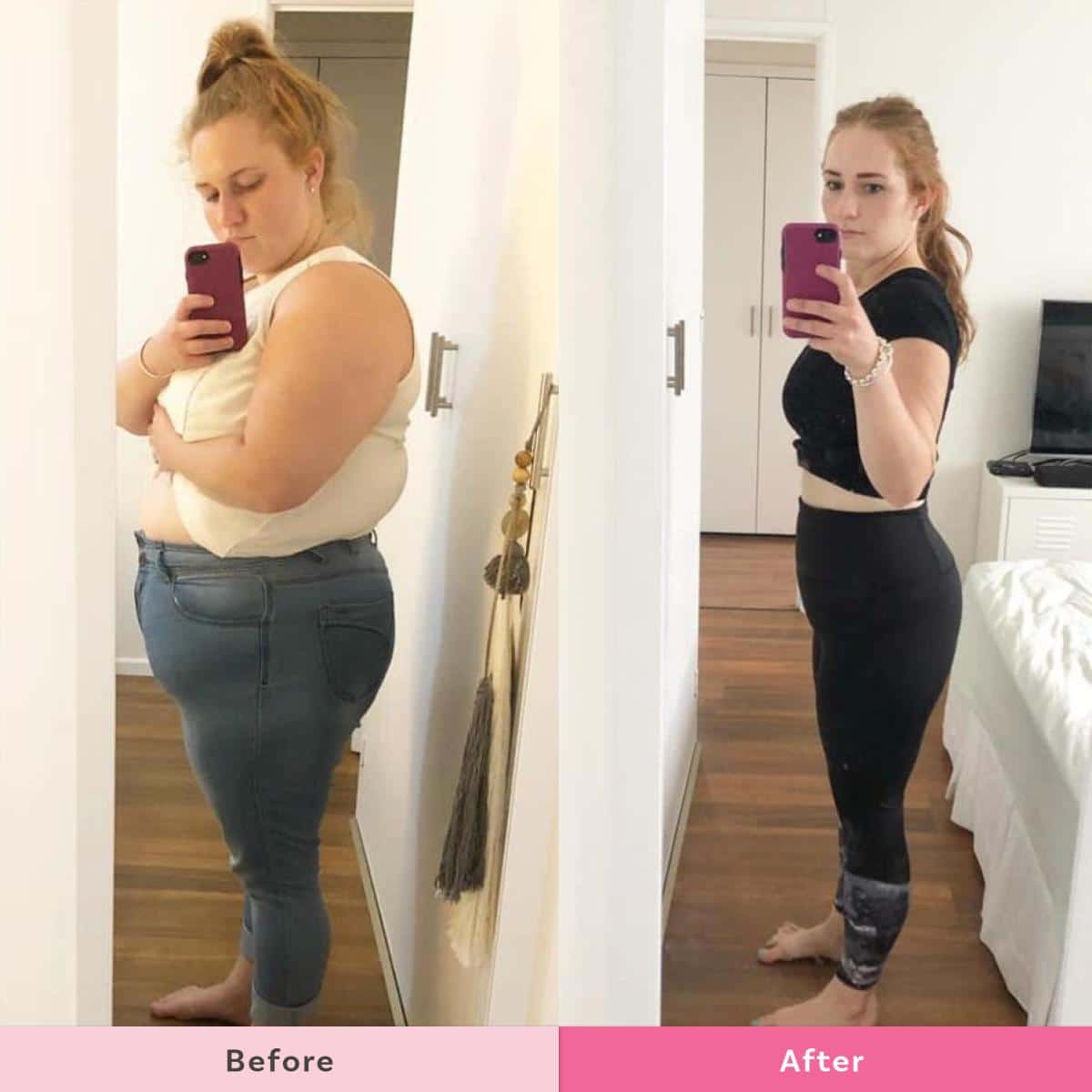 Zoe Terry – 41.7Kgs Lost
Zoe shares, "July 2019 – March 2020 – 41.1kgs gone and definitely not missed! I never thought I could do it. I never thought I would enjoy it. But Healthy Mummy has made it easy and fun!

I have found that 2 smoothies, 3 snacks and a healthy main meal paired with daily exercise is what's worked for me!"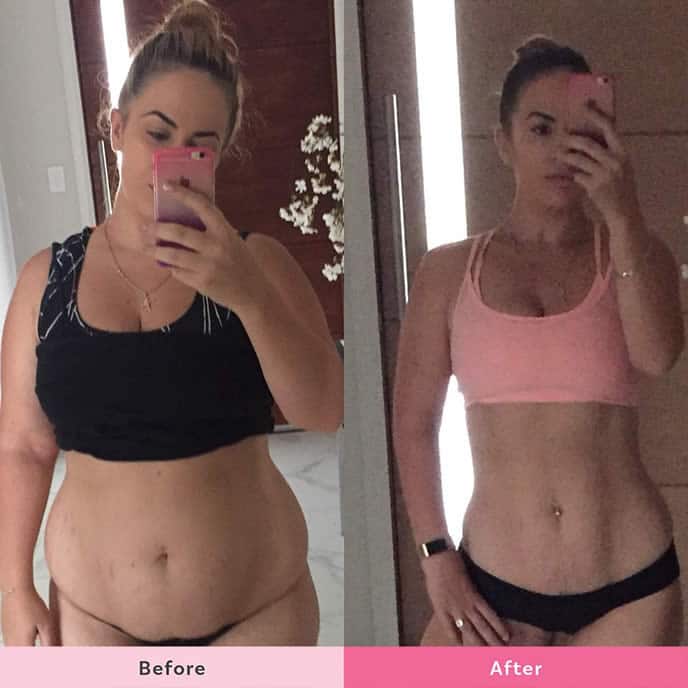 Melissa Timmer – 37kgs Lost
The Healthy Mummy which has helped her take back control and within 18 months, she had lost a whopping 37 kg and has been maintaining her weight for three years.

Even though Melissa's weight fluctuates up and down a little she says "I couldn't care less because this journey is about being happy and if you feel happy in your skin, no matter how much you weigh or what size you are, that's all that matters. "We are all different and beautiful so don't be stuck on what scales say all the time."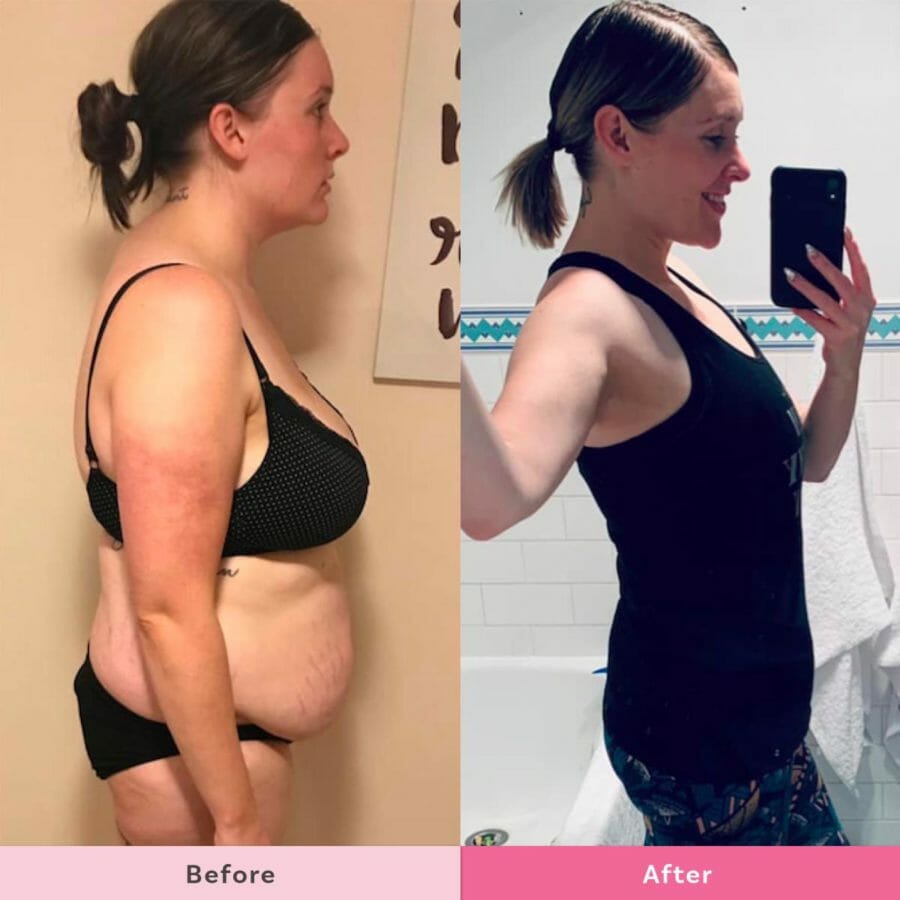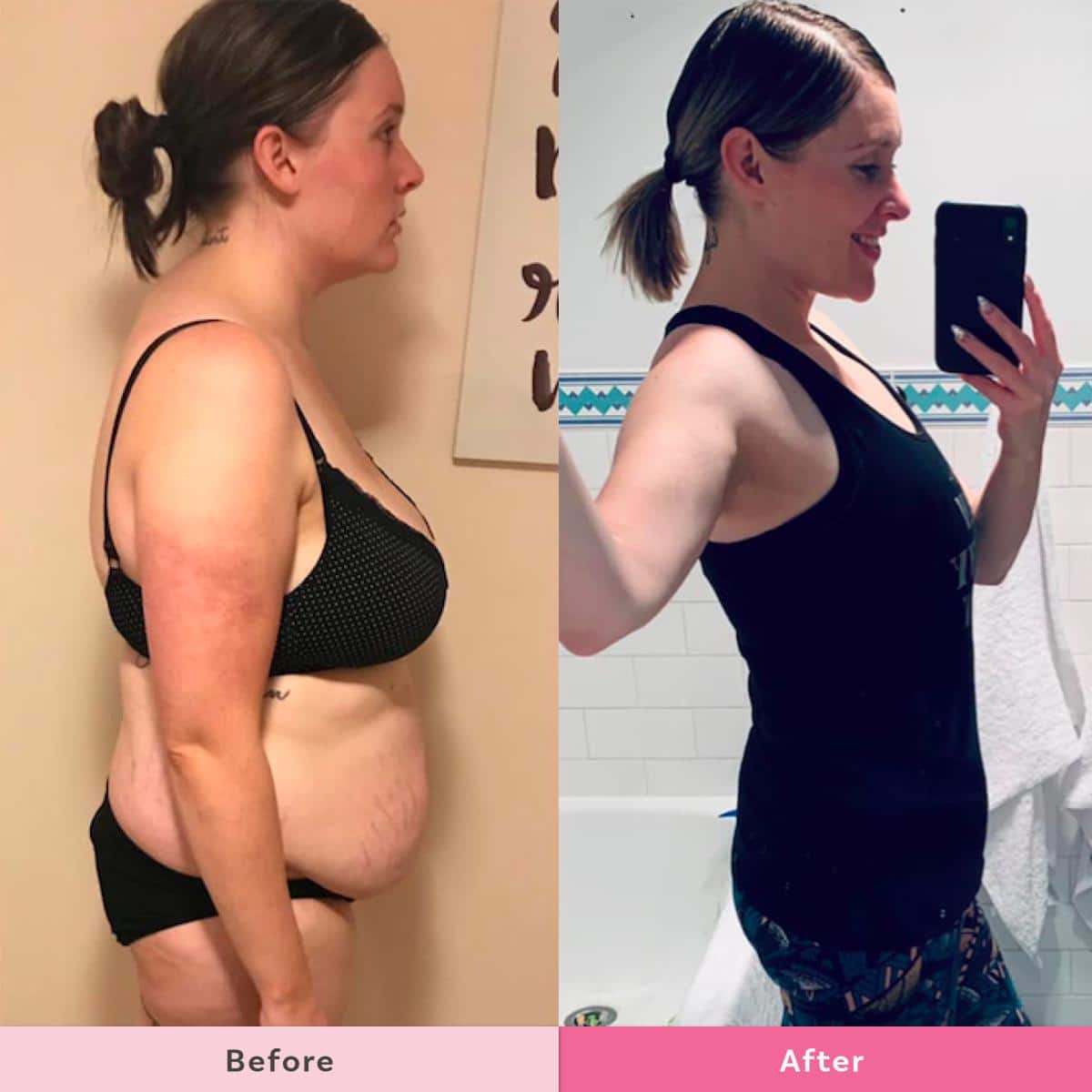 Tarryn Eames – 30Kg Lost
Tarryn says:-
From 97KGS to 67KGS
From a size 18/20 to a size 10/12
From lethargic to energetic
From miserable to genuinely happy
From hating my body to appreciating it.
"At the beginning of my journey,  all I wanted was to lose weight. I never aimed to gain anything. However, all I've gained means more to me than the kilos that are now gone and the cms that have disappeared too. Somewhere along the way, I gained the energy to be able to play with my children and the confidence needed to do that in a public setting.

I gained many beautiful and like-minded friends. I gained confidence. I gained strength both physically and mentally. I gained self-love. I gained knowledge about nutrition and exercise. But most importantly I gained happiness."