Amazing Bikini Butt And Belly Toning Transformation In Just 7 Weeks
The Summer holidays might be fast approaching, but that doesn't mean you can't achieve spectacular results and be bikini ready before the beach season is here.
Just take a look at Healthy Mummy Community member, Julia's amazing butt toning transformation in just 7 weeks with the 28 Day Weight Loss Challenge. Love her results? It's never too late to get started!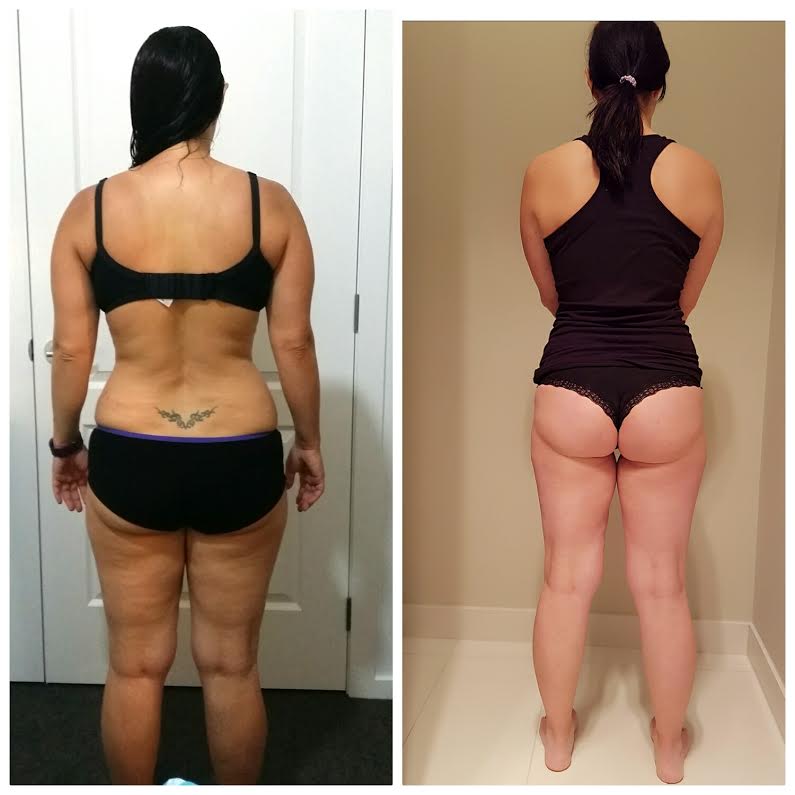 Butt toning transformation
Ask most women what their problem areas are and they will tell you butt and belly.  While it is not always possible to target just those areas, it is possible to make a significant improvement within a short time period with a combination of healthy eating and specific exercises.  A toned butt and belly will make you feel great, it is also equally important for your overall body strength and function. Here are 5 Great and Easy At Home Butt and Thigh Toning Exercises. 
This is Julia's story
Hi my name is Julia, I'm 32 and live in Victoria.  I'm a single mum to two beautiful little girls (4 year old and 16 month old).
After I had my second daughter I lost 10kg with the help of the Healthy Mummy program and exercises. I was quite fit, had tons of energy and enjoyed life.
Weight loss setbacks
However, in March this year my husband and I separated and it all went down hill. I suffered from depression and instead of putting my anger and disappointment into something positive I started comfort eating and spending many lazy days on the couch. By August, I had regained most of the weight I had lost.
Ah ha moment
On the 15th of August at my daughters 4th birthday, I decided I would make myself accountable again. I wanted to be a healthy role model for my kids but most importantly, I wanted to be happy and feel confident in my own skin again.
Two days later I signed up to the Healthy Mummy 28 Day Weight Loss Challenges, ordered a Healthy Mummy smoothie mix and rejoined my local group fitness classes.
The program
I am now 7 weeks into following the 28 Day Weight Loss Challenge. I drink two Healthy Mummy smoothies a day, follow the challenge recipes and daily exercises as well at doing a HIIT (high intensity interval training) workout 3-4 times a week.
My HIIT workouts take place either with a trainer at a studio.  I love HIIT workouts as they work your whole body and i'm done in under 30 minutes.
I also make sure I drink 2- 3L of water a day as I have found this helps with reducing cellulite.
Progress
So far I have only lost 3kg but I have lost a lot of centimetres. These photos show that scales don't always give you the whole picture.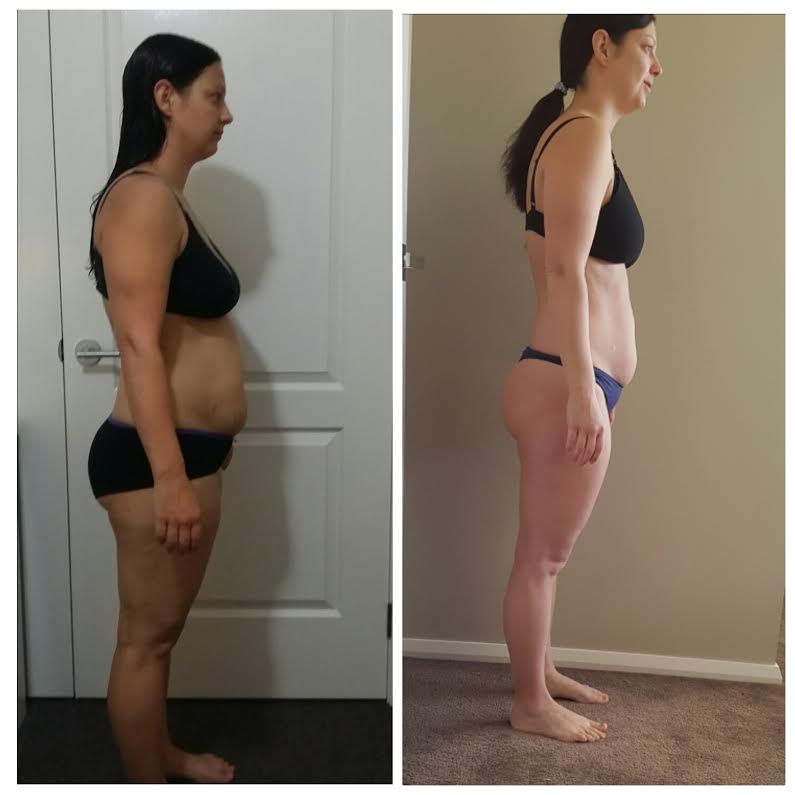 I'm glad I took before photos because even if the scales aren't moving much I can still see that I am moving into the right direction.
I have just done my second composition scan and I have lost 1.3kg of body fat in 3 weeks.
I'm very happy with this result and can't believe how amazing I am feeling after such a short amount of time.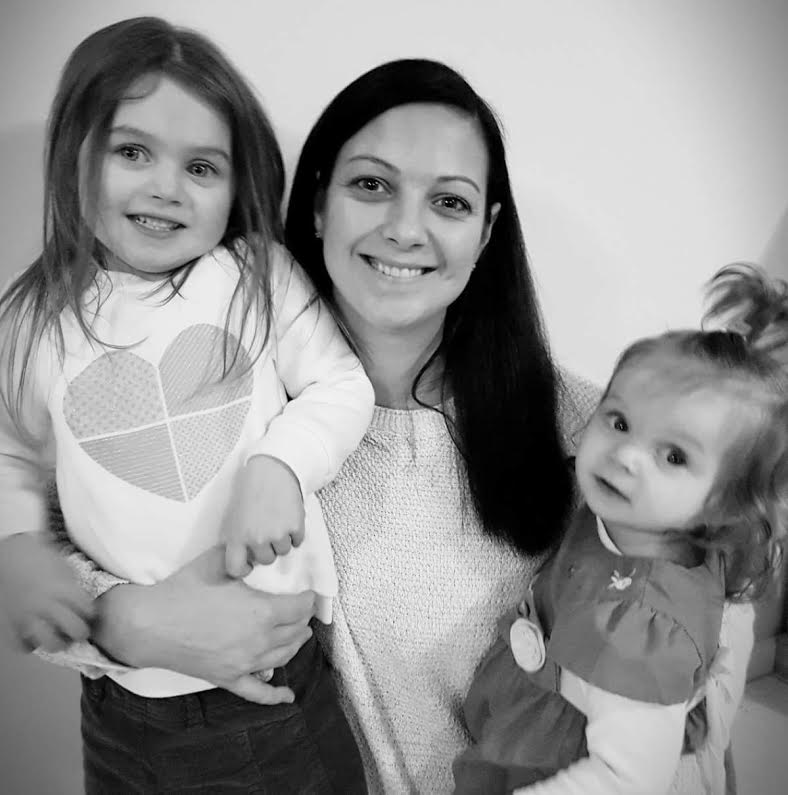 I have so much more energy, bounce out of bed in the mornings and look forward to my Healthy Mummy Smoothie for brekkie. I love all the yummy recipes from the 28 Day Challenge and can't believe it's all healthy. Being able to lose weight while still enjoying all the yummy food – its mind blowing!!
Rarely do I crave naughty foods because I get to eat so many delicious meals on the program. But when I do crave sweets I simply search the recipe hub to find a healthier option. Like this Snickers slice treat.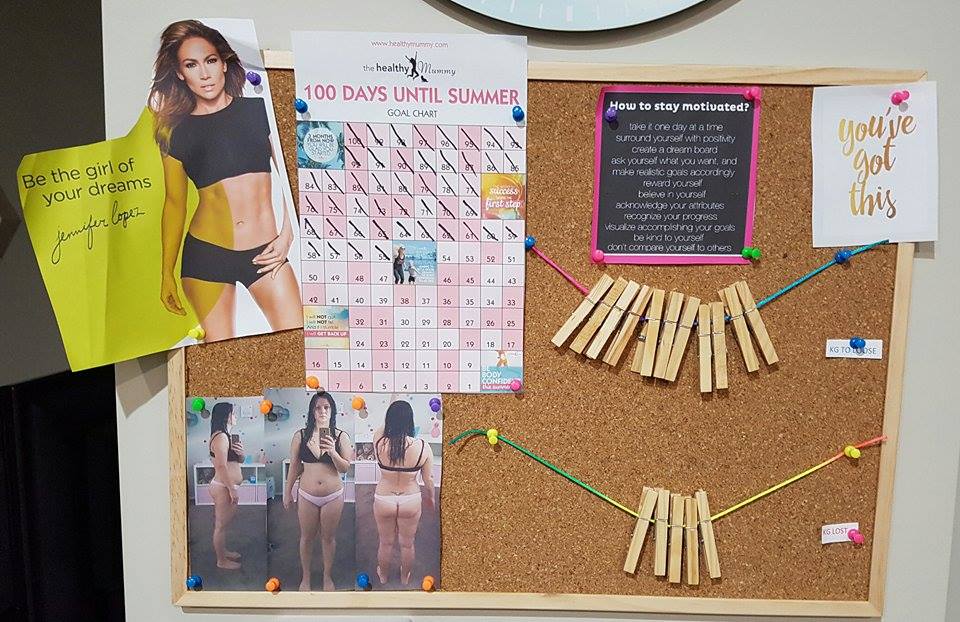 Goals and motivation
All the amazing mums on the Healthy Mummy Facebook page who share their fantastic weight loss results are a massive source of motivation for me.
In addition, I made myself a weight loss motivation board. It's hanging up in the middle of the kitchen. This way I see it many times a day and remember my goals I want to achieve.
My biggest learning through this whole process is that we all fall of the wagon once in a while, but you just need to jump right back on. Don't beat yourself up about it!  Brush it off and move on!  One bad day is not going to ruin all your hard work!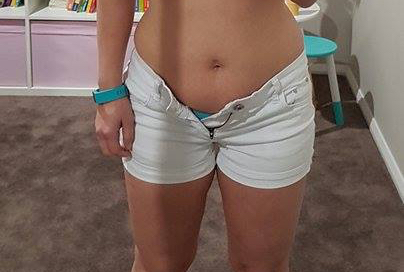 My goal is to be a happier, fitter and stronger version of myself and to finally fit back into a pair of white shorts I haven't been able to wear for the past 3 years.
I'm so glad I've found the Healthy Mummy program. It's not just another fad diet, it's a lifestyle and I can't wait to see where this journey will take me.
Thanks Julia for sharing your story and incredible toning results with us.  We think you look absolutely fantastic. We can't wait to see your rocking those white shorts this summer.  Almost there!
Check out how other amazing weight loss stories or get started on our 28 Day Challenge to get bikini ready for Summer.  Burn fat in just 5 minutes with this easy HIIT workout.