This mum shares how our community introduced her to one of her biggest supporters
The Healthy Mummy community brought these two mums together and one of them shares her story of how this friendship has saved her from some dark days.
We here at The Healthy Mummy love to support our community and love the support our community gives to each other so when one of our community reached out to us to share her story we knew we had to share with everyone.
Healthy Mummy Andrea Dixon contacted us after we released our R U Ok? Day survey because she wanted to thank us for doing the survey. Andrea also wanted to share her story about how The Healthy Mummy community has helped her and supported her through her own mental health struggles.
She, in particular, wanted to share that it was thanks to The Healthy Mummy that she met Chloe Rizzi who has not only become a great friend but also a support that has been there through a lot of hard times.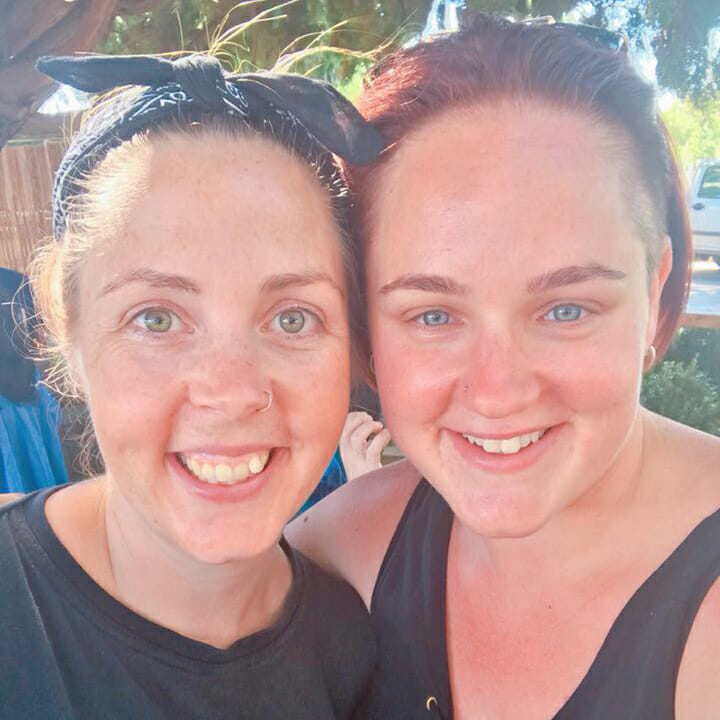 The Healthy Mummy community brought Andrea and Chloe together
"First of all, I want to thank The Healthy Mummy for doing the R U OK Survey, secondly, I wanted to touch base and share my story.
From a very young age I have struggled with mental health and sometimes it has been so so hard it has been a horrible ride. I first started on The Healthy Mummy in 2014 and in 12 months lost 30kg and that boosted my self-esteem and mental health so much so I was medication free for depression.
I have since had another two babies and have unfortunately gained all my weight back and then some and my mental health has plummeted in the past 6 – 8 months. But what The Healthy Mummy has done for me, it has allowed me to meet an amazing woman by the name of Chloe Rizzi.
We met because of The Healthy Mummy and have become very close friends, but this amazing lady calls and checks on me all the time, in particular, the last few weeks which have unfortunately not been OK. I have been in a horrible place. But I can honestly say that this lady's love, support and persistence has helped keep me afloat.
We only met through The Healthy Mummy but our bond is huge and if nothing else she needs a shout out for her care and love that she gives to make sure that I am ok. She is amazing and I thank The Healthy Mummy for meeting her because on my dark days she is holding the torch."
We love that we helped bring you ladies together and are glad that Chloe has been such an amazing support for you Andrea. We love to support our beautiful community and send all the love and support we can to both of you beautiful ladies.
If you feel depressed or are suffering from depression and or anxiety, we advise you to seek help from your GP or call Lifeline 13 11 14, Perinatal Anxiety and Depression Australia [PANDA] 1300 726 306 or Beyond Blue 1300 22 46 36.
Join our community of supportive mums!
If you are wanting to get that bit of extra support in your journey to better health come and join our community of over 1.5 million mums.