"I am feeling happier, healthier and stronger than I have in my entire life!"
Healthy Mummy community member, Tarryn, says thanks to The Healthy Mummy she is feeling happier, healthier and stronger than she ever has in her entire life. Find out why and join the 28 Day Weight Loss Challenge below.
"The Healthy Mummy has changed not only my life for the better but my husband's and children's too! "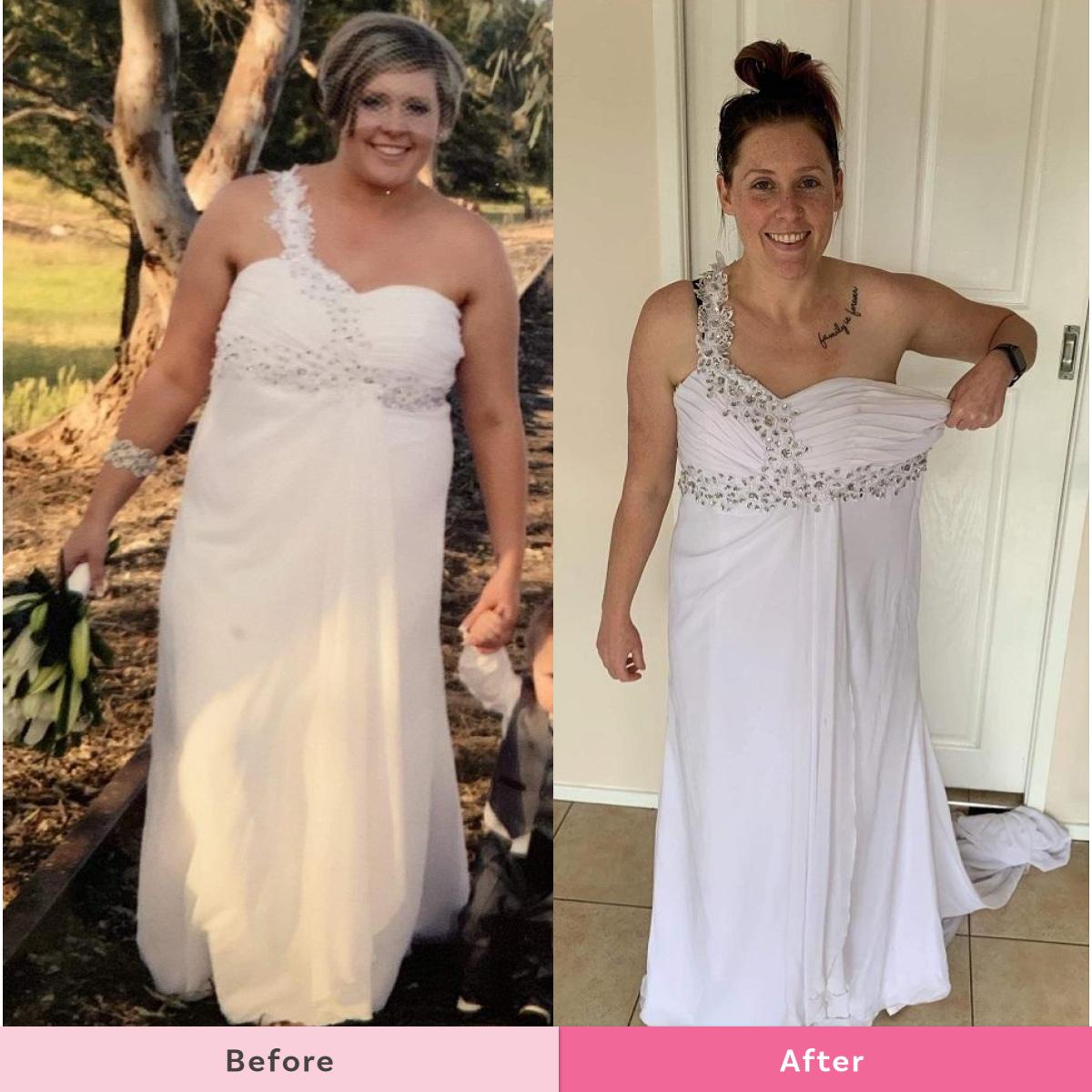 "I am feeling happier, healthier and stronger than I have in my entire life!"
Tarryn Eames, from Campbelltown Sydney, is a Mum of 3 beautiful children aged 7, 5 and 1. She has lost 21 kilos in the last 18 months on the 28 Day Weight Loss Challenge.
Tarryn shares, "I had my wake up call back in April 2018 after seeing the pictures from my best friend's wedding where I was Matron of Honour. I was devastated by how unhappy I looked and felt. So I decided to make a change, I was set to be Matron of honour again in April of 2019.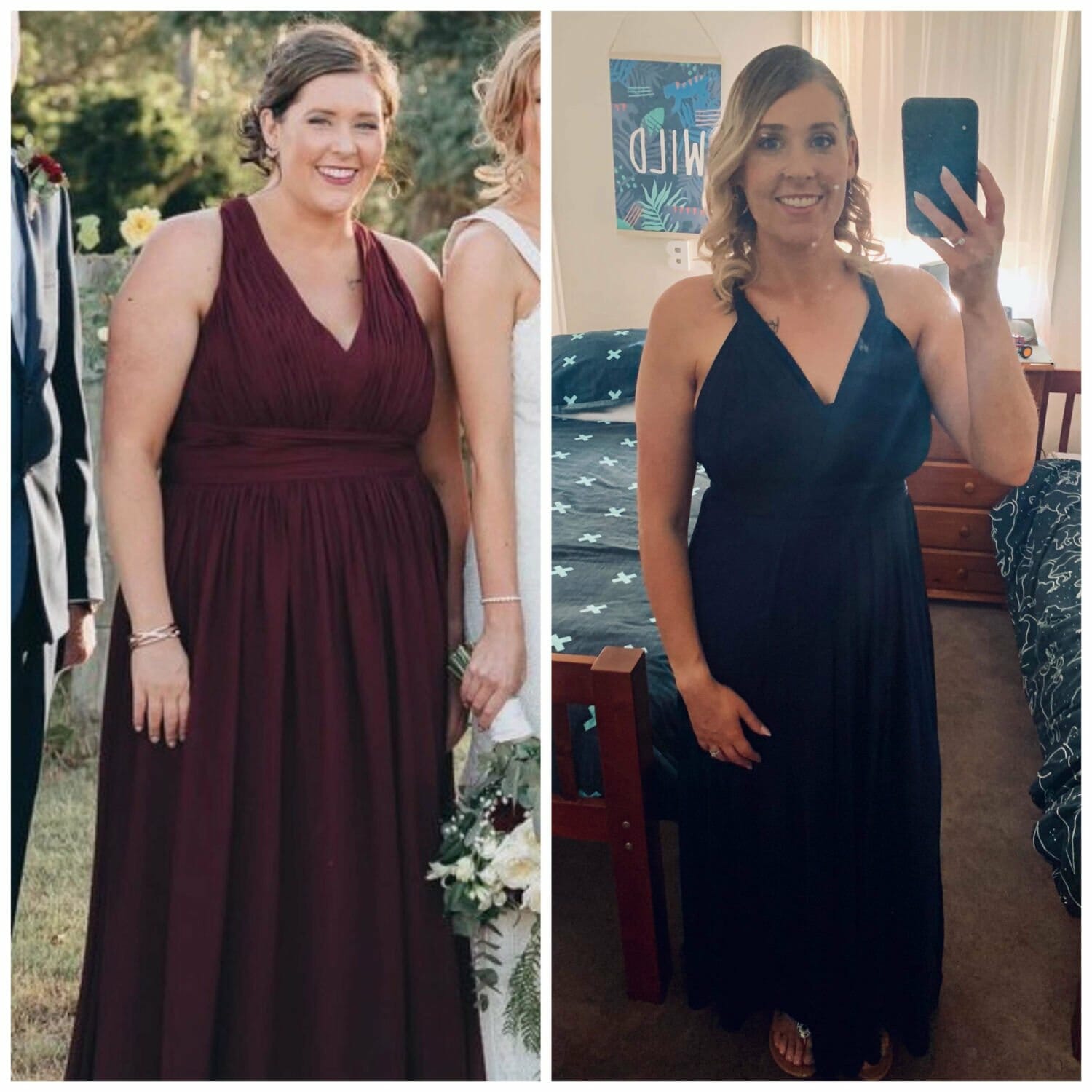 "So I started my journey with the Healthy Mummy in May of 2018 by purchasing a flash pack with Healthy Mummy Smoothies, Protein powder, Metabolism support tablets, Apple cider vinegar tablets, and Supergreens. I also followed the free recipes."
"Then in March 2019 I snapped up the Lifetime Membership when it was on special and I haven't looked back since.
"The Healthy Mummy has changed not only my life for the better but my husband's and children's too! "
It was by far one of the best decisions I have ever made! I have now lost 21 kilos in 18 months and I am feeling happier, healthier and stronger than I have in my entire life.
"I still can't believe the changes The Healthy Mummy products and 28 Day Weight Loss Challenge have made for me."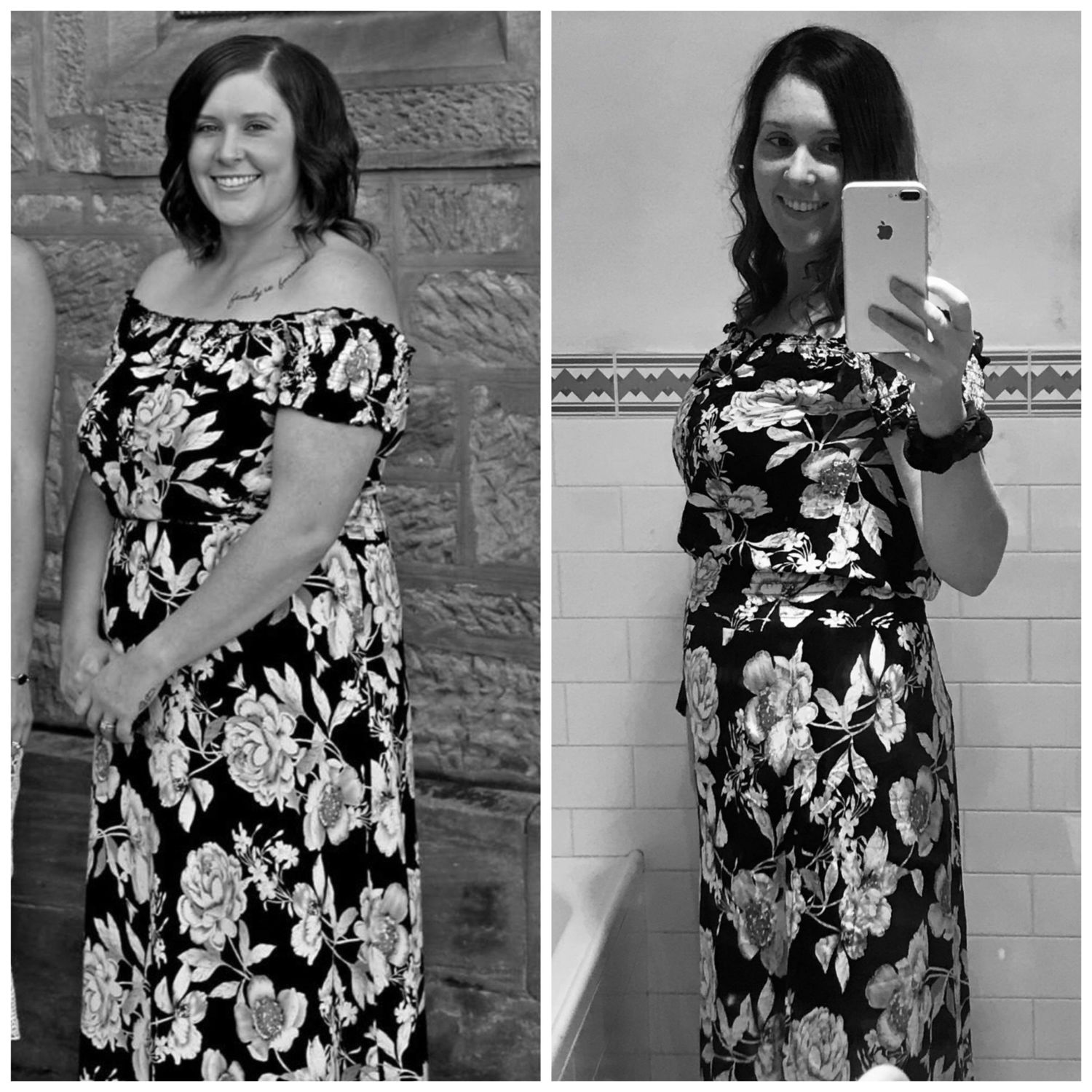 "Not only have I lost the weight of my 7-year-old son, but I am now more energetic!"
"I have more patience with my children (and my husband). I can now play with my children. I'm not ashamed to go out in public and meet new people. I have so much more confidence and most importantly my mental state has improved dramatically! I am now no longer as negative towards life or myself!"
Tarryn's thoughts on the 28 Day Weight Loss Challenge
Tarryn says she cannot live without the 28 Day Weight Loss Challenge App.
"I use it every day! It's such a game-changer for me! To be able to have so many healthy, yet absolutely delicious recipes at my fingertips it makes it so much easier. No longer do I have to deprive myself of the foods I love in order to lose weight!
"I also absolutely love having as I call it "a personal trainer in my pocket"! The app has so many different exercise videos that I can do in the comfort of my own home, and that for me was another big win as in the beginning I was not overly fit or confident enough to exercise in front of anyone let alone step foot in a gym."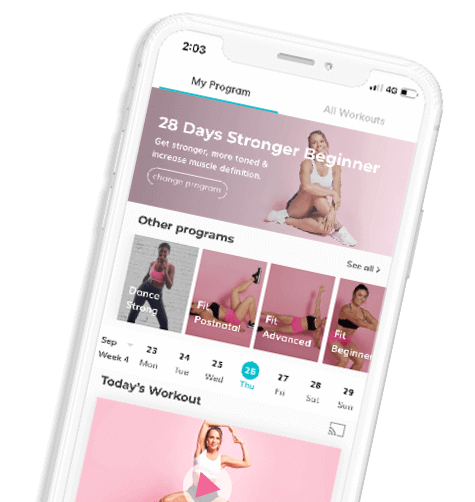 Healthy Mummy Smoothies make mornings so much easier!
Tarryn says, "I use the Healthy Mummy Smoothies almost every day for breakfast. They have been such a lifesaver with my busy mornings and getting 3 kids up, fed and dressed and out the door. My favourite is the Banana Flavour. So yummy!"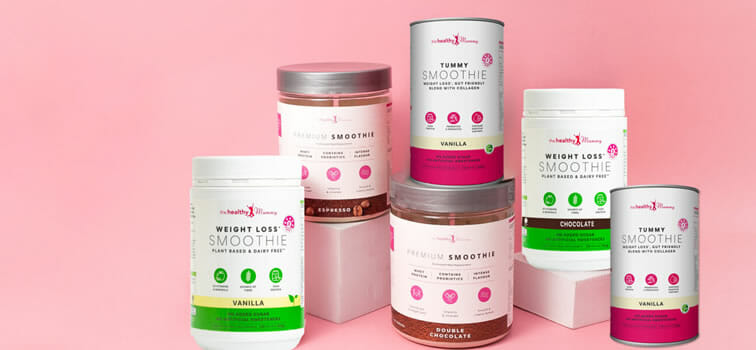 Tarryn's favourite Healthy Mummy recipes
"Oh gosh, my favourite snacks and meals? How does one choose only a few?" 
"For breakfast, I love the Aussie Toast and the Banana and Choc Nut French Toast.
"My favourite snacks are the Crackers with cheese and salami, Weetbix slice, White chocolate and apricot slice, Wholemeal choc chip muffins and the Raw peanut butter bars.
"Lunches & Dinners would be the Pesto spinach and ricotta rolls, Creamy Mushroom and bacon ravioli and the easy fried rice!
More great recipes on the 28 Day Weight Loss challenge – 37 EASY dinner recipes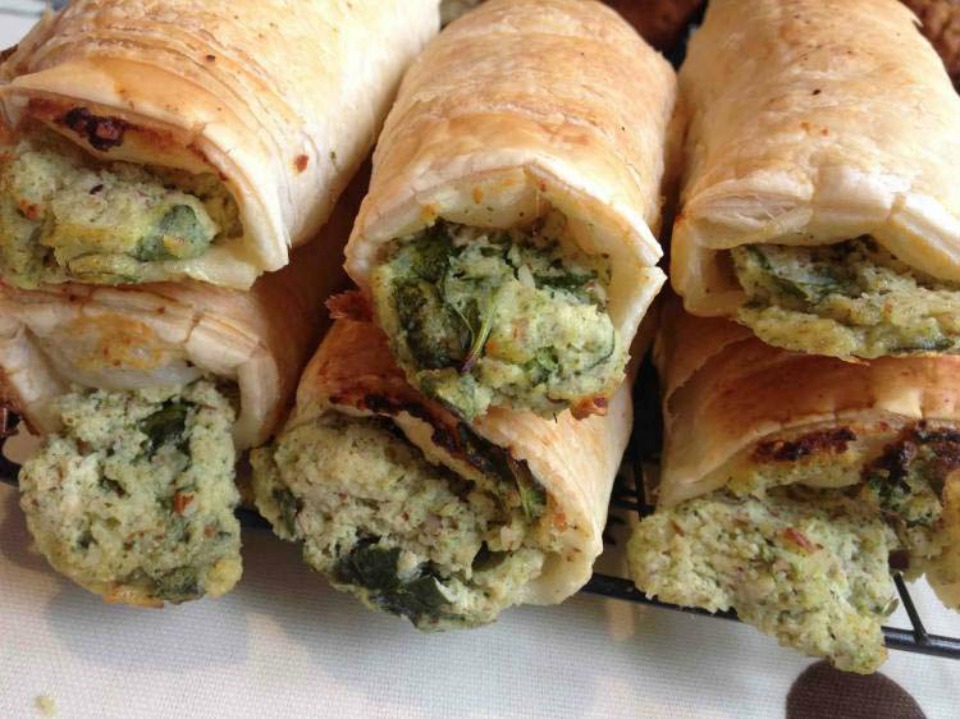 Tarryn's 3 top tips for success
Start small and take it slow. Don't overwhelm yourself by turning your life upside down. Pick one area of your lifestyle/diet and work it that, then move onto another when you feel ready. Baby steps still move you forward and all good things take time!
Celebrate every step you take towards a healthier, happier you. Whether it's resisting the temptation of a dessert, or reaching for water instead of soft drink. These little wins add up to big results when added together.
Plan ahead. Plan your meals and snacks in advance and choose foods that you actually enjoy. It's much easier to stay on track when you're looking forward to the meals you've got.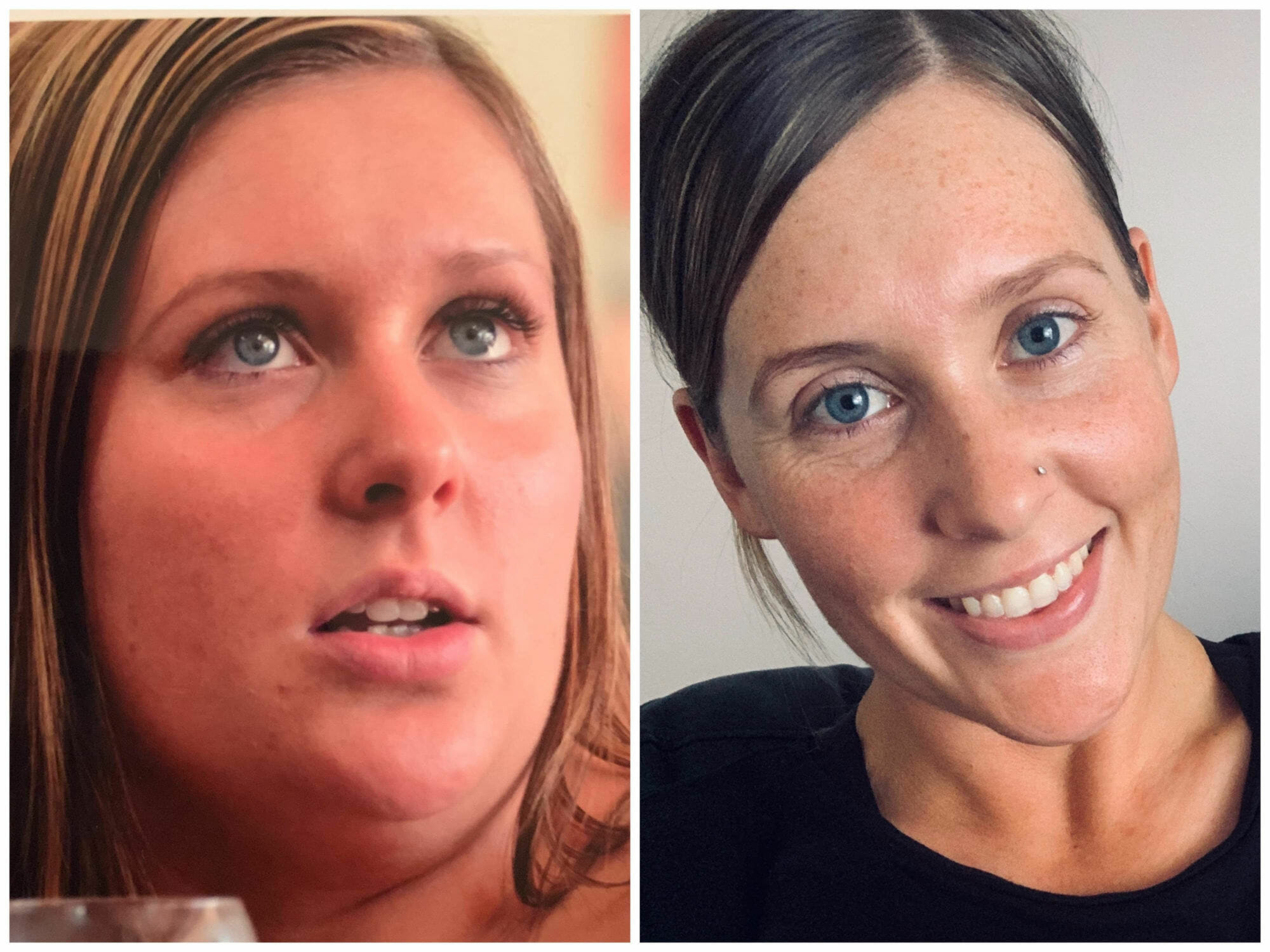 Tarryn's motivation tips
Remember why you started in the first place.
Find yourself a buddy. Someone who has the same goals as you. Share your journey and your thoughts/feelings with them. They will help pick you back up, dust you off and cheer you on!
Remember there is more to "healthy" than a number on the scales. Don't only use the scales as a measure of your success.
Remember your health and happiness is just as important as your kids.
Take time out for you. Whether it's a walk, a nice relaxing bath, reading a book, shopping or dinner with a friend. You can't pour from an empty cup.
Give yourself time. Remember you didn't become this way overnight. You will not be able to achieve results overnight either.
Use the Healthy Mummy Support Group! The women in there will give you the support you need to keep at it!
Tarryn adds, "The Healthy Mummy Community has certainly played a huge part in my journey. I was inspired by the amazing transformations shared in there by real mums just like me.
"I wished that I too one day could share an amazing transformation picture too! It helped me find all the best sales and helped me find my way around the app. I have never seen such a supportive group of women and I have actually made some amazing friends through this community too! The Healthy Mummy has honestly changed my life for the better!"