What this inspiring mum is doing to get fit and healthy while her military hubby is deployed
One month ago, Healthy Mummy community member Talitha's military hubby was deployed, so now more than ever, this inspiring mum, has prioritised her health and fitness.
Not only for herself, but for her daughter. This is how Talitha is trying to get fit and healthy for her family with the help of the 28 Day Weight Loss Challenge…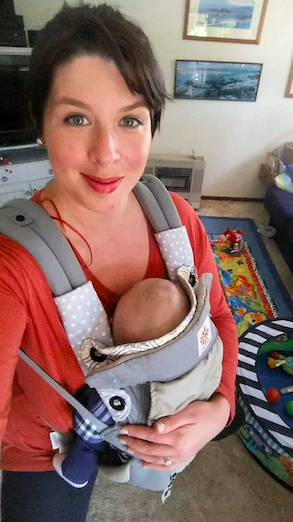 How Talitha is striving to get fit and healthy while her military hubby is deployed
During Talitha's pregnancy, she suffered from SPD (Symphysis pubis dysfunction which can cause severe pain in the pelvis)  which meant she was limited to walking the dogs and maybe some aqua aerobics (on a good day) for exercise.
While pregnant, Talitha continued to work as an ICU nurse on a 12 hour rotating roster. Long days spent working and growing a baby meant she was short on energy. She soon turned to sweets to get her through her afternoons and nights at work.
Eventually, she was induced – as her baby was overdue – and after 10 hours of labour she ended up having an emergency c-section due to foetal distress.
3 weeks postpartum, Talitha attempted her first walk around the block. Then after a couple of weeks, she was able walk her dogs and managed to walk for as a long as she used to pre pregnancy.
Despite being able to move more, Talitha says she was still gaining unwanted weight.
Breastfeeding struggles
Talitha soon discovered she had  IGT (insufficient glandular tissue) and hypoplastic breasts, which meant she had a very low milk supply.
Breastfeeding, as a result, didn't come easy for mum and bub. Talitha says, "I then fell into exclusive expressing as it was just too traumatic to continue trying to get my daughter to breastfeed."
"Because of my low supply, my milk never really came in and I was started on the biggest dose of Motilium I could have. However, this meant I was hungry all of the time."
Desperate to do something about her supply, Talitha stuck to consuming high calories and eating loads of food. "I was terrified that if I dropped my calories or stopped eating supplements I would loose my milk completely.
"As a result I was 20kg heavier then when I fell pregnant."
'That's when I decided to do something for me'
"Before pregnancy, I was the most fit I've ever been," Talitha says. "I was doing up to 6 high intensity gym classes a week. When my daughter got to 5 months, I made the decision to wean from expressing because it was emotionally draining, stressful counting mls, disappointing seeing so little, and so isolating being strapped to a pump all day and having limited time free to get out and about or do exercise."
That's when, Talitha says, she decided to change things up and do something for herself.
"I wanted to feel like myself again and start getting back to where I was before my daughter was born."
Talitha adds, "I want to be the best role model possible for my daughter and that's why I chose The Healthy Mummy. I love cooking and eating wholesome, real and healthy food. I needed to get back into it again."
Mastering meal prep and eating well
One month ago, Talitha's military hubby was deployed to America for three months. While he is away, Talitha and her now 5-and-half-month-old are staying with her mum in NSW.
"She works long hours which makes dinner time difficult to fit in," says Talitha. "With a baby and bed routines etc….. That's why my first mission is to focus on meal prep. I just pull it from the fridge, eat it and relax."
While her husband is away, Talitha believes meal prep will be key to her weight loss success, as well as having a knock on effect on her overall health and time management. So, she turned to the 28 Day Weight Loss Challenge Recipe Hub for meal inspiration.
Talitha's second BIG meal prep
For Talitha's second go at a big meal prep, she made the following Healthy Mummy recipes:
Banana Choc Breakfast Bowl
Green Mac and Cheese
Honey Soy Chicken (with beans)
Date and Nut Bars – You can also get recipe HERE.
Sesame and Sweet Potato Dip
Chocolate Almonds
Banana Oat Breakfast Muffins – You can get a similar recipe – Banana Berry and Yoghurt Breakfast Muffins – HERE.
Beef and Sweet Potato Lasagne
Steak with Silverbeet and Sweet Potato
Spicy Bean Salad
Carrot and Beet Slaw with Haloumi
Chicken and Pearl Barley
All of these recipes are available to members on the 28 Day Weight Loss Challenge.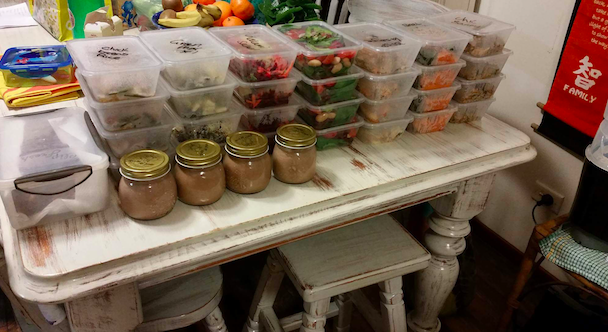 Talitha says, "I made all meals to serve two. My mum is now doing The Healthy Mummy 28 Day Weight Loss Challenge with me, so we meal prepped together!"
Between the two of them, this meal prep cost them $180.
Talitha says, "The recipes are so quick and easy. Mum and I worked as a team to get them cooked in between entertaining, feeding, bathing and putting my daughter to bed. It took us about 5.5 hours in total."
Although Talitha's journey has only just truly begun, she says her energy has improved significantly.
We can't wait to follow more of Talitha's journey!
More on the 28 Day Weight Loss Challenge
Our 28 Day Weight Loss Challenge is an affordable, customisable weight loss program created to help busy mums reach their weight loss goals.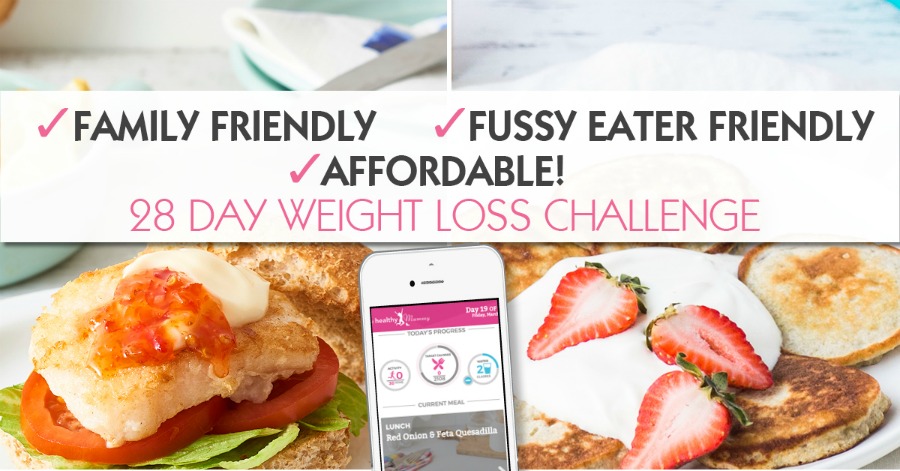 Our Challenge and accompanying meal plan is customisable – which makes it PERFECT for breastfeeding mums, those wanting to stick to a tight budget as well as vegetarians, those seeking gluten free recipes and those wanting to follow a higher calorie diet.
Our Challenge includes:
28 days of at home exercise routines (no gym needed) – with video instruction
Customisable and breastfeeding friendly meal plans
Time-efficient exercises for busy mums – under 30 mins
Challenge combines Pilates exercises with interval and circuit training (HIIT)
Suitable for basic to advanced fitness levels
Home to thousands of EASY-TO-MAKE recipes!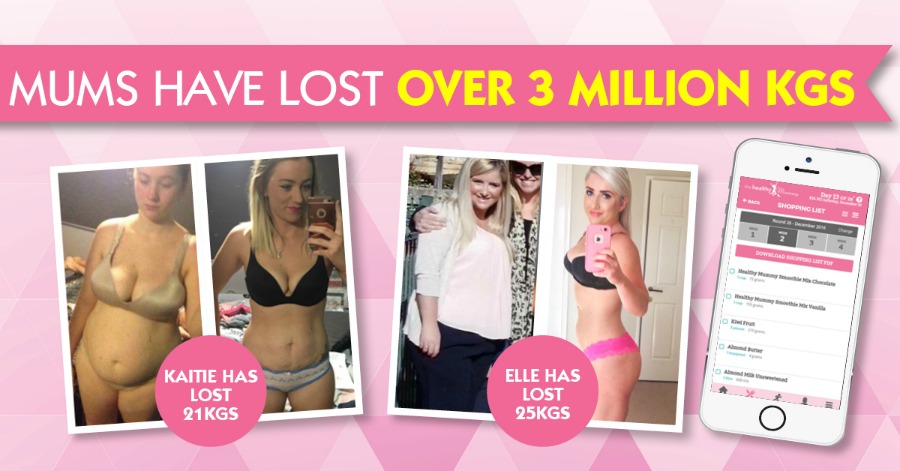 To learn more about our 28 DAY WEIGHT LOSS CHALLENGE CLICK HERE.