10 simple food swaps to help boost your weight loss
If you are following the 28 Day Weight Loss Challenge, you'll notice that we don't ask you to cut out any food groups or specific types of food.
There's no need to cut out carbs, or fat, or your favourite treats.
But if you want to lose weight, tone up, or just feel healthier, there are some simple tweaks that you can make to your diet that can really help to boost your results.
Swap these 10 foods!
1. Swap mashed potato for sweet potato mash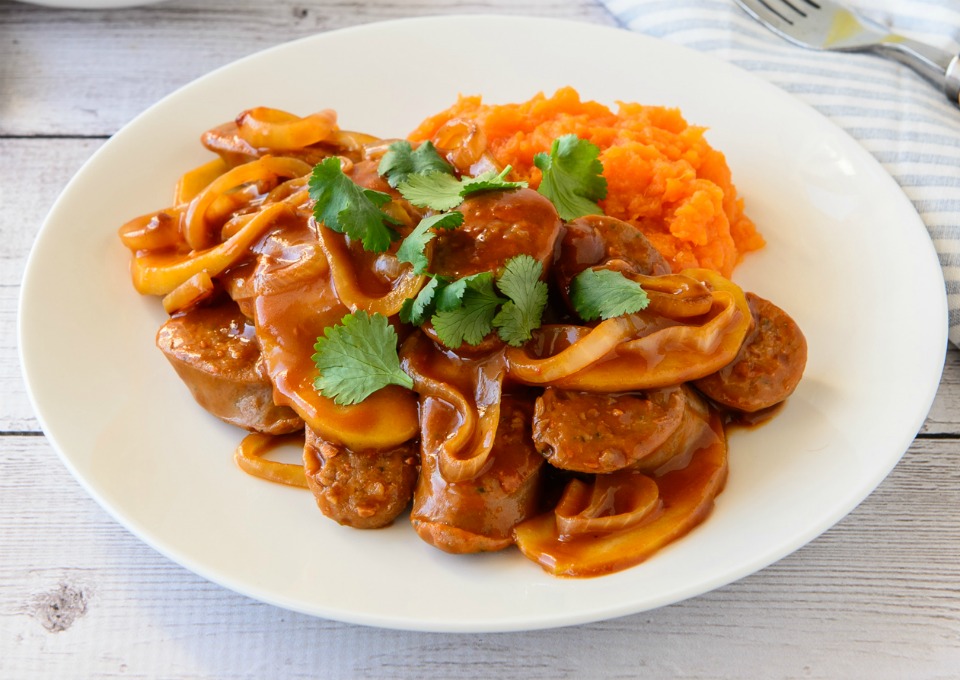 You won't even miss it in this Devilled Sausages with Sweet Potato Mash recipe. But by swapping white for orange you can ditch the butter and milk as sweet potato is super creamy already.
2. Swap white rice for cauliflower rice
You won't feel as though you're missing out on anything when you tuck into a side of cauliflower rice with your curry.
All you need to do is grate it in your food processor, then cook in boiling water for one minute. Cauliflower only has 48 calories per 200g, whereas rice has 260 calories. You can also turn cauliflower into mash.
3. Swap olive oil for olive spray
You'll notice in many of our recipes that we recommend using cooking spray for the pan. This gives you the same great flaour but with a lot less calories. One tbsp. of olive oil contains 4.5g of fat and 119 calories – whereas five sprays of oil spray contains 0.5g of fat and 5 calories.
4. Swap ice cream for homemade sorbet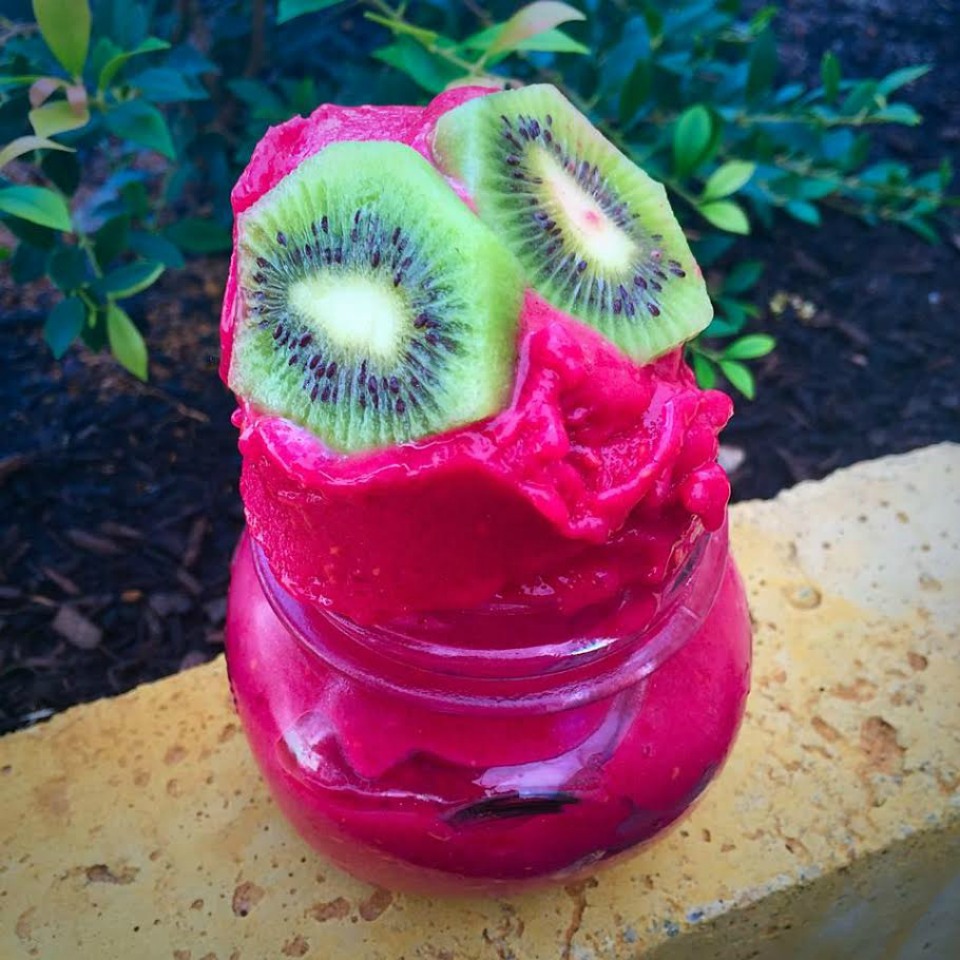 We have some great homemade ice cream and sorbet recipes that are perfect for dessert or a sweet afternoon tea. Try our One Ingredient Fruit Sorbet which is made with your favourite fruit and has about 1/4 of the calories of ice cream.
5. Swap crackers for veggie sticks
If you love eating your homemade dip with crunchy chips or crackers, why not switch to carrot or celery sticks instead. You still get the crunch but you're avoiding the salt, fat and additives.
6. Swap sour cream for fat free Greek yoghurt
Honestly you will hardly notice the difference if you start dolloping fat-free Greek yoghurt on top of your soup or curry. Full fat sour cream has a huge 21g of fat and 214 calories per 100g, whereas 0% fat Greek yoghurt has 0g of fat and only 65 calories.
7. Swap commercial dips for homemade ones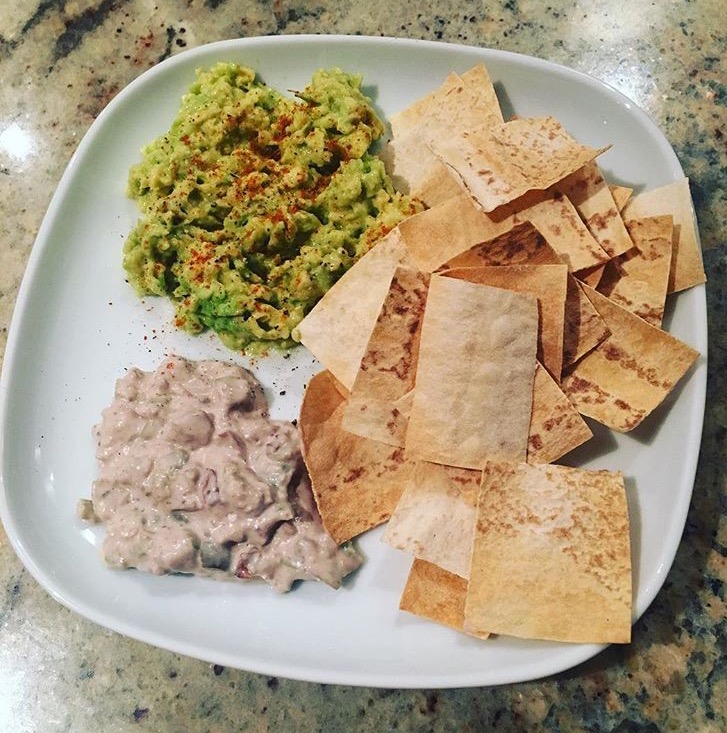 Many dips from the supermarket are higher in calories and lower in nutrition than those you could make at home. Find heaps of dips recipes including hummus and guacamole on the 28 Day Weight Loss Challenge.
8. Swap tinned tuna in oil for tinned tuna in water
When you buy tuna in oil the fat and calorie content is much higher, even if you drain it really well. A 150g tin of tuna  in oil comes to around 290 calories with 12g of fat, whereas 150g of tuna tinned in spring water has only 190 calories and 1.4g of fat – which is a massive saving.
9. Swap hot chips for homemade sweet potato fries
Chips are hard to resist, but if you make your own you and the family can happily tuck in. These Crispy Sweet Potato Chips pair well with pretty much anything!
10. Swap chocolate mousse for healthy homemade mousse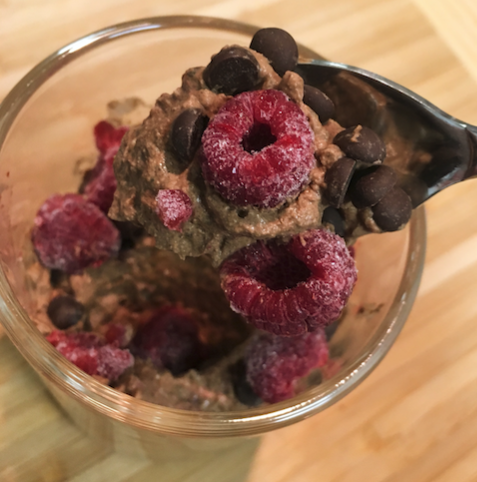 With the same mouth-feel and sweetness, there's no need to miss out on desserts you love. Try our Heavenly Chocolate Coconut Mousse recipe here (there's also a video to show you how).
Join the 28 Day Weight Loss Challenge for heaps of delicious, healthy recipes!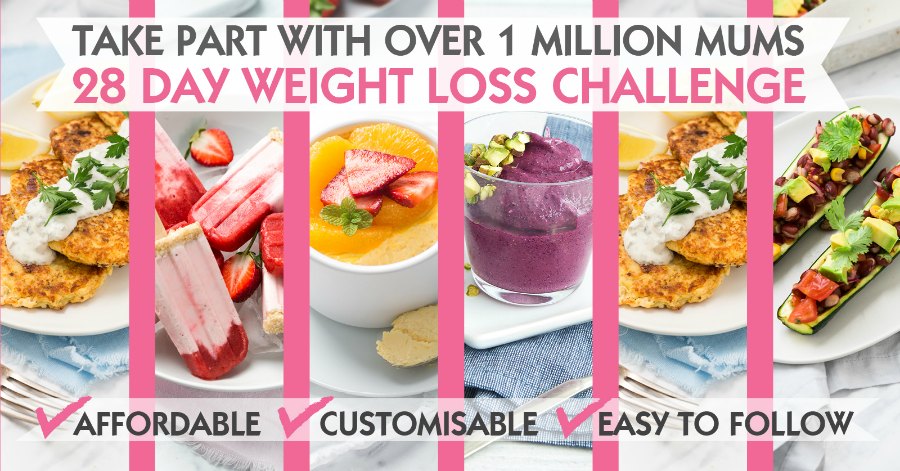 Our 28 Day Weight Loss Challenge is a family-friendly, affordable and customisable program designed to help mums reach their weight loss goals and tackle their health.
Our Challenge includes:
28 days of at home exercise routines (no gym needed) – with video instruction
Customisable and family-friendly and breastfeeding-friendly meal plans
Time-efficient exercises for busy mums – under 30 mins
Challenge combines Pilates exercises with interval and circuit training (HIIT)
Suitable for basic to advanced fitness levels
Home to thousands of EASY-TO-MAKE recipes!
To find out more on the 28 Day Weight Loss Challenge click here.