8 yummy (and healthy) treats this mum made for daughter's 1st birthday
Planning on throwing a birthday party in the future, but don't want to deal with a room full of ultra-energetic kiddies fuelled by sugary-snacks? 
The good news is, children's party food doesn't have to be processed foods such as fairy floss and traditional store-bought chocolate cake.
In order to dodge the sugar-induced mayhem – this mum made a variety of healthier and wholesome snacks for her daughter's first birthday party by using treats and recipes from the The Healthy Mummy.

Healthy treats for the little ones
Instead of putting blocks of chocolate and packets of lollies out for the kids, Sascha Farley was able to make eight healthier birthday treat alternatives from the The Healthy Mummy – many of which are direct from the 28 Day Weight Loss Challenge.
"I made recipes from The Healthy Mummy 28 Day Weight Loss Challenge and EVERYONE loved it," she says.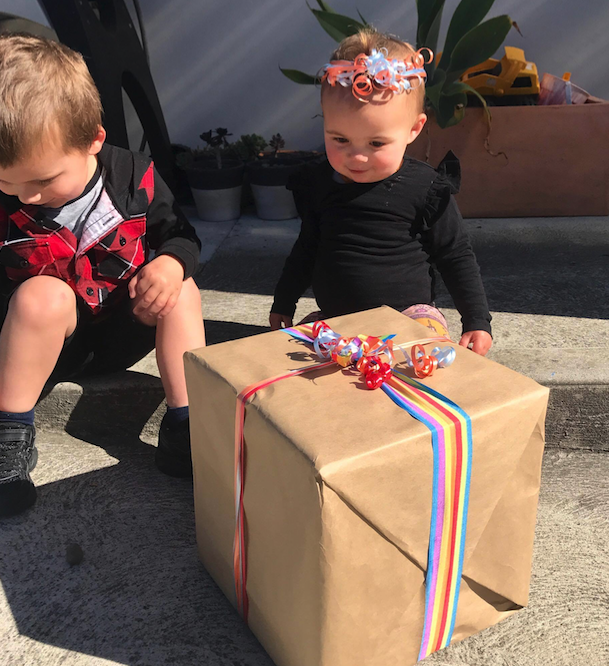 "The food tasted SO good, and everyone was so surprised it was all really healthy. Everyone was surrounding the food table for the whole party.
"I was so close to caving and making fairy bread and putting out lollies, but I stopped myself and didn't. Everyone appreciated the food and the kids didn't have any sugar rushes!"
What's more, Sacha says her party food only cost her $150.
"I made one batch of everything and two batches of the Gooey Banana Choc Chip Cake," she adds. 
What Sascha made for the birthday party:
1. Homemade 4 Ingredients Crispy 'Shapes' Biscuits
If you've ever looked at the ingredients on a packet of savoury biscuits, you might be surprised to find that it's a rather long list. Think vegetable oil, sugar, milk solids, yeast extract, MSG, baking powder, colours and maltodextrin, just to name a few!
These biscuits are perfect for dunking into your homemade hummus or tzatziki. The kids will love them on a platter while you're entertaining.
2. Healthy Gooey Chocolate Brownies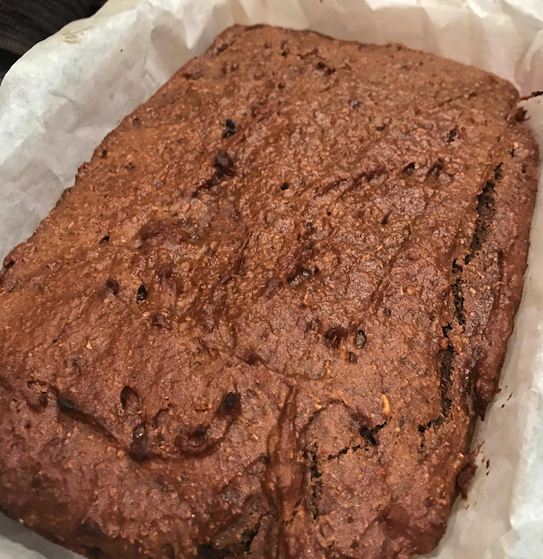 When you think of a chocolate brownie you instantly think that it is a no-go when you are following a healthy eating plan.
3. Hidden Veggie Sausage Rolls
Sausage rolls are a hit with both kids and adults and can be enjoyed all year round! Plus, they're a great way of hiding veggies in your little one's meals.
4. Peanut Butter Fudge Bars 
These super easy and yummy Peanut Butter Fudge Bars are low calorie but high in protein and fibre to help keep you fuller for longer! You can make these bars into 12 full bars or cut them into 36 bites making them perfect for the kids to enjoy too.
5. Healthy 'Nutella' Bliss Balls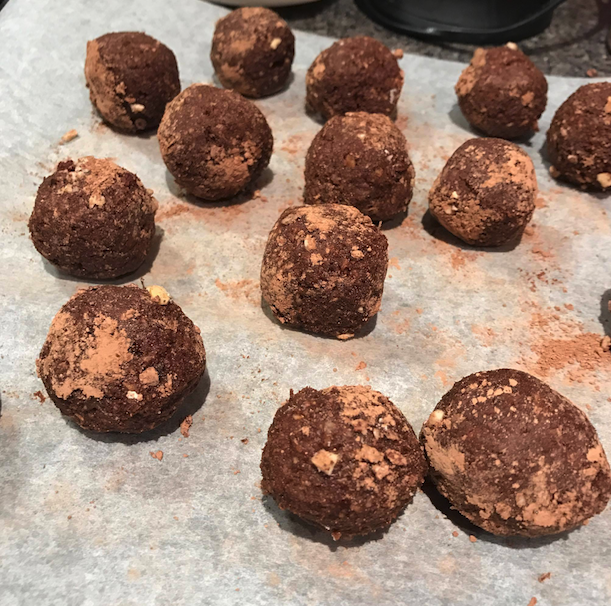 These yummy, mouthwatering bliss balls are only 70 calories per ball and loaded with goodness. Perfect for the little ones and the adults at the party.
6. Salted Caramel Cups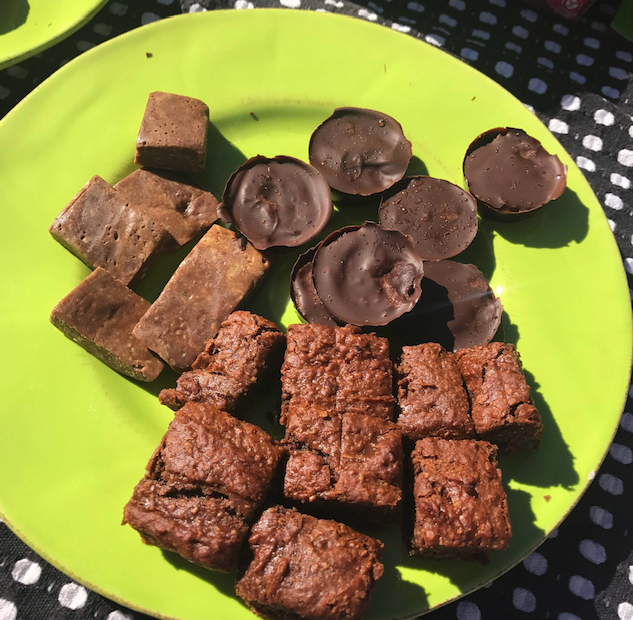 If you love salted caramel, then ditch the commercial products (which are usually full of added sugar) and try your hand at this incredible recipe.
7. Gooey Banana Chocolate Chip Cake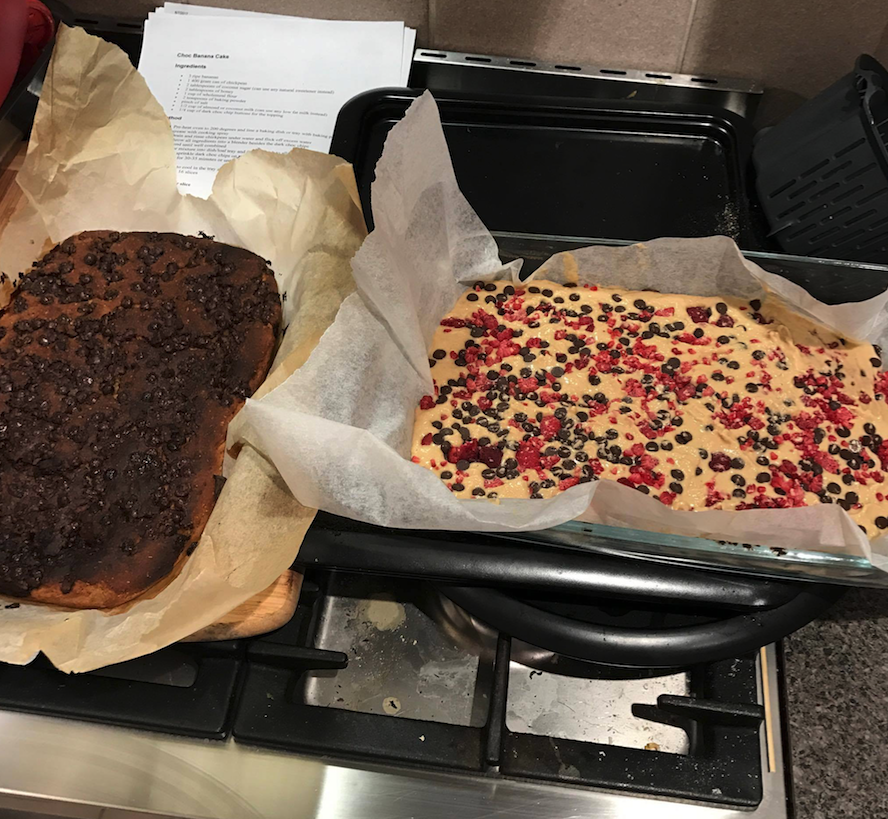 If you have a lot of bananas going ripe then we have a great healthy recipe that will make use of all the bananas and will create something super yummy that you and all the family will love! This recipe is also ideal for a kids party!
8. Healthy Hedgehog Slice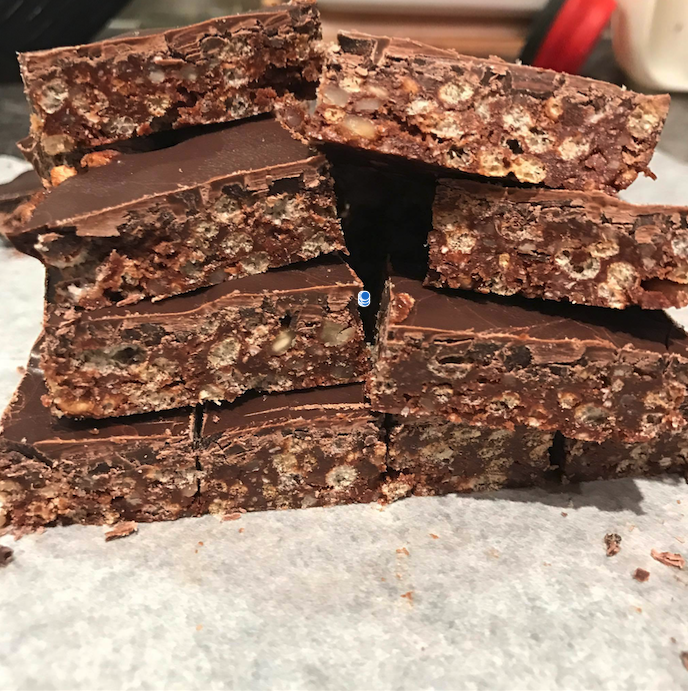 This slice is moist, indulgent and stuffed full of  healthy goodness. The only sweetener is natural honey (no nasty added sugar here).
Delicious party snacks
Well, no wonder everyone enjoyed the food at this little one's party. It looks sensational. Thanks for sharing Sacha!
While our 28 Day Weight Loss Challenge is a program designed to help mums lose weight, it also helps educate women about food, healthy eating and lifestyle changes that the whole family can benefit from.
Sascha certainly agrees with this, admitting that the Challenge has helped her make good, healthy food choices for herself as well as for her family.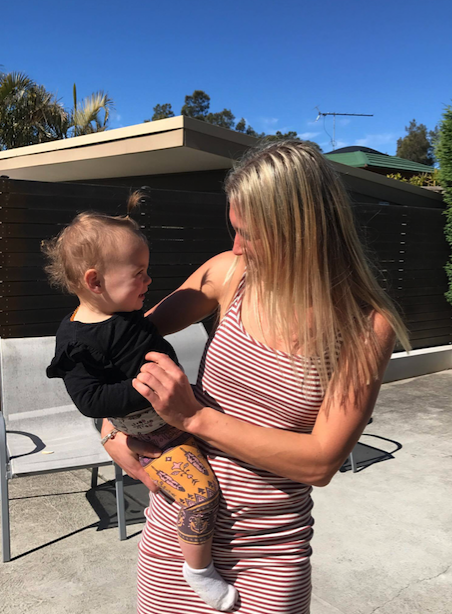 "The Healthy Mummy has educated me about making healthier food choices and how you don't have to deprive yourself," says Sascha. "Everyone had a great time and I got to serve healthy food that also tasted delicious."
While mostly family was in attendance for the big birthday bash, Sascha confirmed with all parents of littles ones that they did not have a nut allergy – given that a few of these healthy treats contained them.
"All the kids attended are close friend of ours and I knew no one had any allergies," she says.
Sascha's AMAZING 32kg* Weight Loss Story with The Healthy Mummy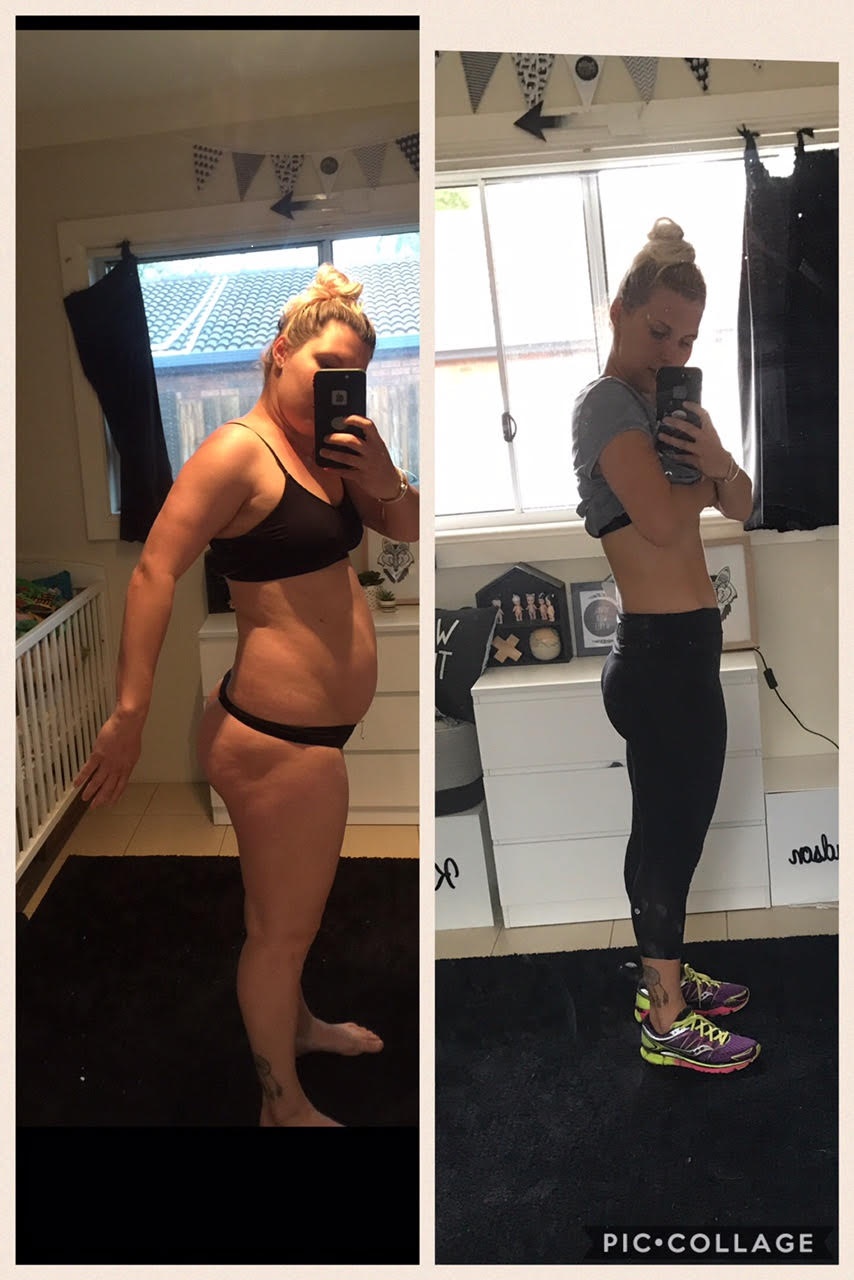 As well as the delicious, family-friendly recipes the 28 Day Weight Loss Challenges has helped Sascha lose 32kg in 9 months!
After some dangerously low-calorie diet attempts to lose her baby weight, Sascha jumped on board with The Healthy Mummy. This mum has since DOUBLED her calorie intake, lost weight and is keeping it off.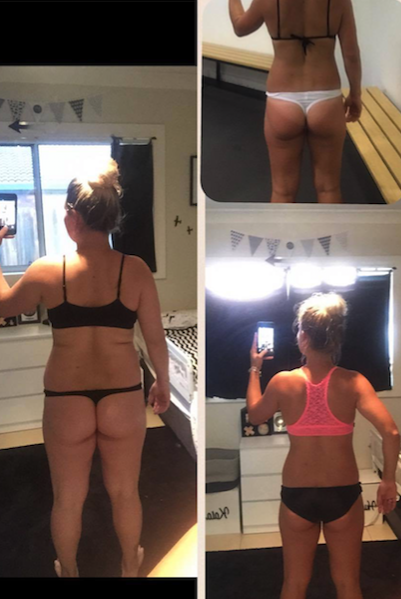 "I overindulged in both my pregnancies by choice, but it made the aftermath harder. I had started following The Healthy Mummy Facebook support group and signed up to the 28 Weight Loss Day Challenges.
"Knowing I am making the right choices, especially when it comes to 'treats' has been the biggest learning for me.
"I've always got 2-3 healthy dessert treats ready for my sweet tooth hits. With education comes freedom and The Healthy Mummy program has given me that."
Learn more about the 28 Day Weight Loss Challenge
Our 28 Day Weight Loss Challenge is an affordable, customisable program designed to help mums reach their weight loss goals and tackle their health.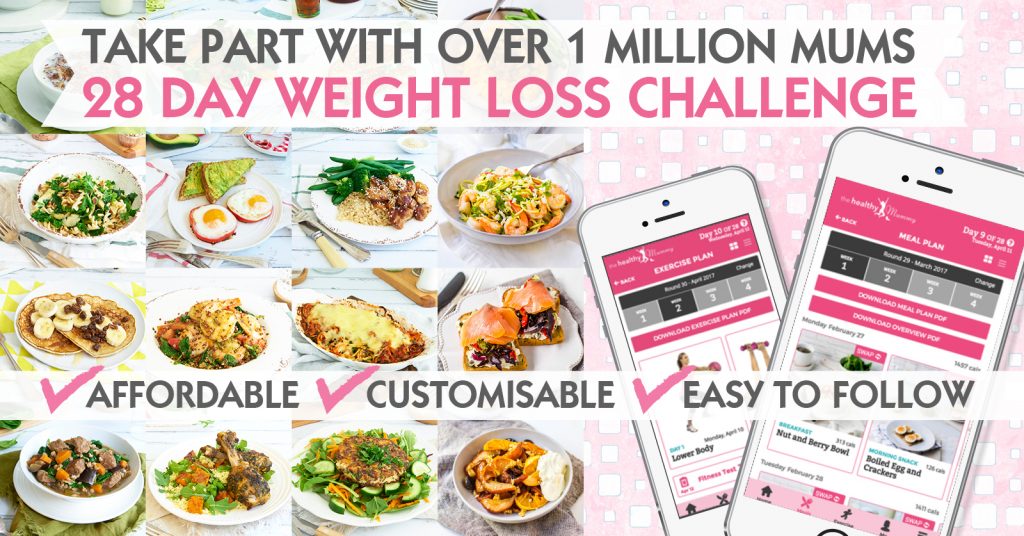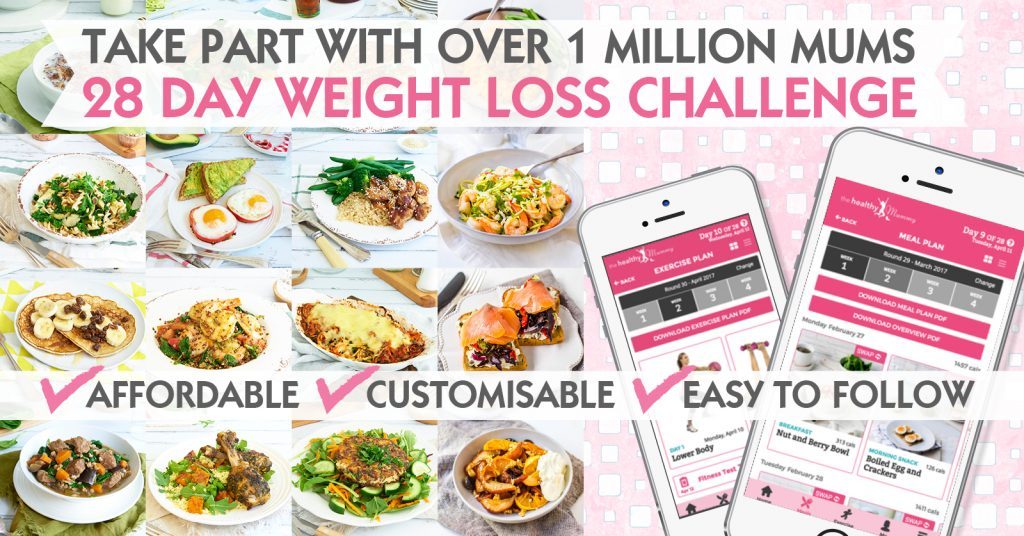 Our Challenge entails:
28 days of at home exercise routines (no gym needed) – with video instruction
Customisable and breastfeeding friendly meal plans
Time-efficient exercises for busy mums – under 30 mins
Challenge combines Pilates exercises with interval and circuit training (HIIT)
Suitable for basic to advanced fitness levels
Home to thousands of EASY-TO-MAKE recipes!
To find out more on the 28 Day Weight Loss Challenge click here.