How getting your partner on board with weight loss means more success! For both of you!
Not only did these mums get their partners to support them, their blokes are now on their own weight loss journeys!
When you embark on a weight loss journey or lifestyle change, having the right support around you can often mean the difference between success and failure. That support can come from lots of different places, but there's no denying getting your partner to support you can be a big factor in reaching your goals.
Having someone at home to help keep you accountable when temptation strikes or your motivation starts to wane can easily stop you from falling back into old habits.
But what about if you can do that for each other?! A recent study found that couples who hold EACH OTHER accountable for healthy lifestyle changes, led to better weight loss outcomes compared to control groups that tried to change on their own.
The bottom line is you're more likely to succeed if your partner is on board!
Not only did these weight loss mums get their partners to support them, their blokes are now on healthy journeys of their own!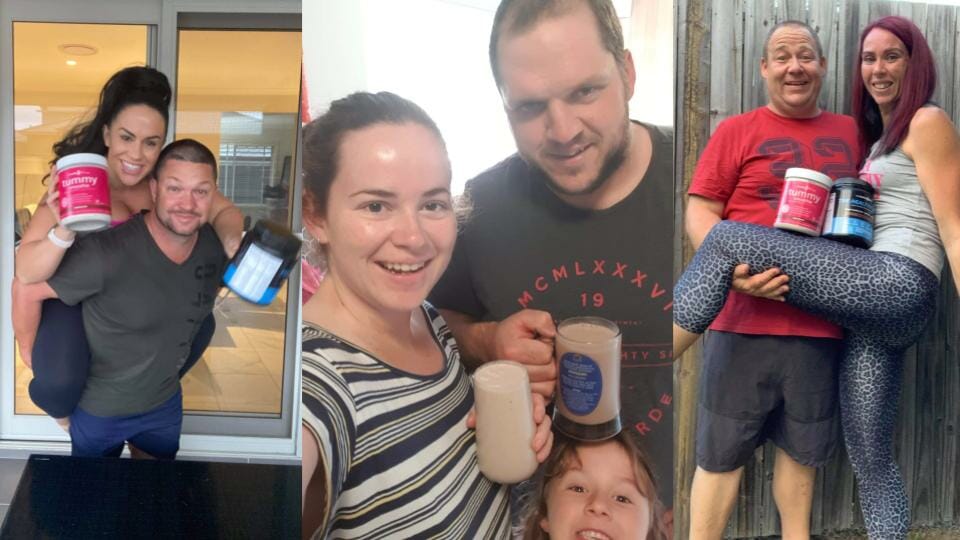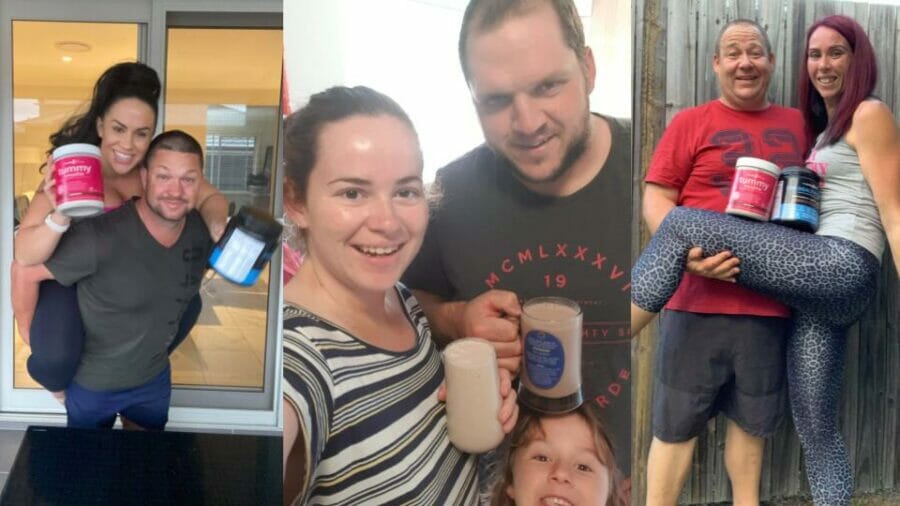 Tegan and Philip
Tegan Palmer lost 30 kilos in just 18 months following the 28 Day Weight Loss Challenges and using Healthy Mummy Smoothies. Tegan's weight loss has inspired husband Phillip to make better lifestyle choices and now with the help of the Healthy Man Meal Replacements, is focussed on his own weight loss.
Tegan says, "My weight loss journey definitely helped my husband Philip get more interested in losing weight and gaining a better healthy lifestyle because he was seeing how well I was doing and realised that he wouldn't have to miss out on the foods he enjoys."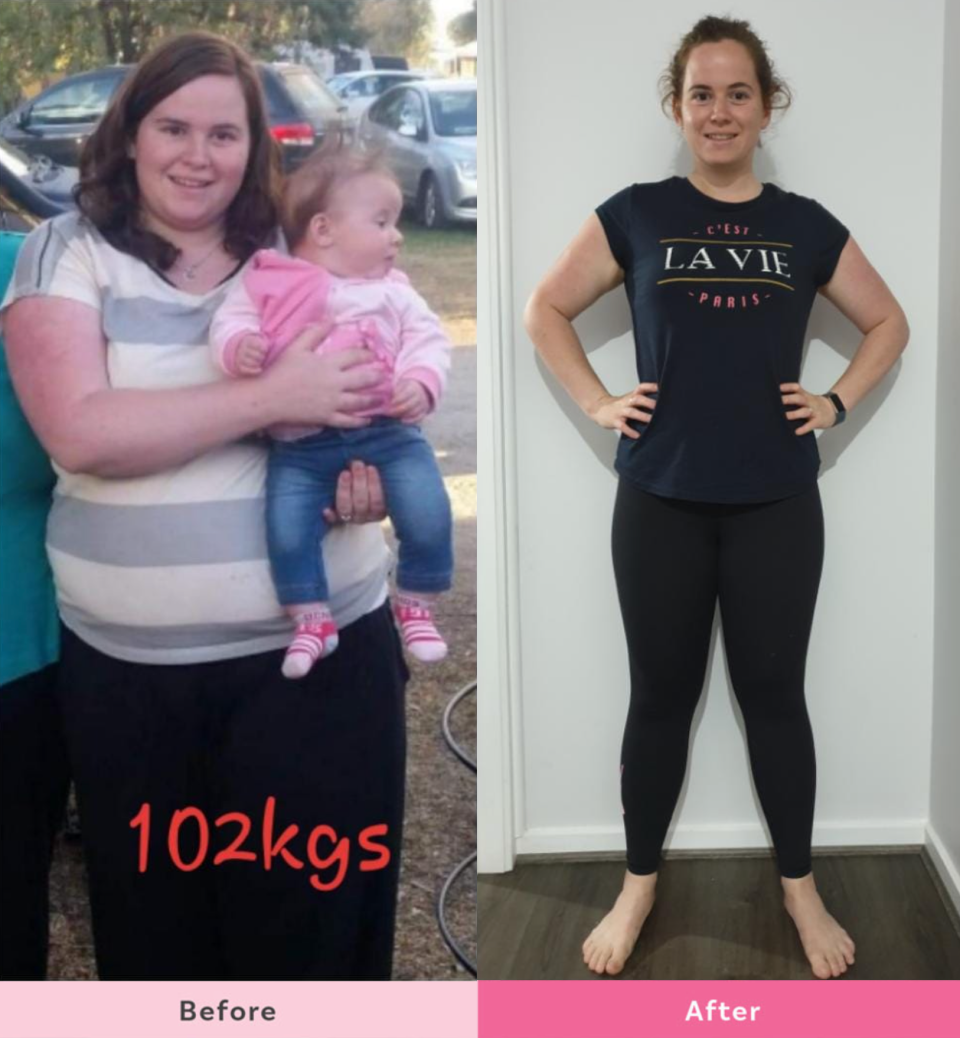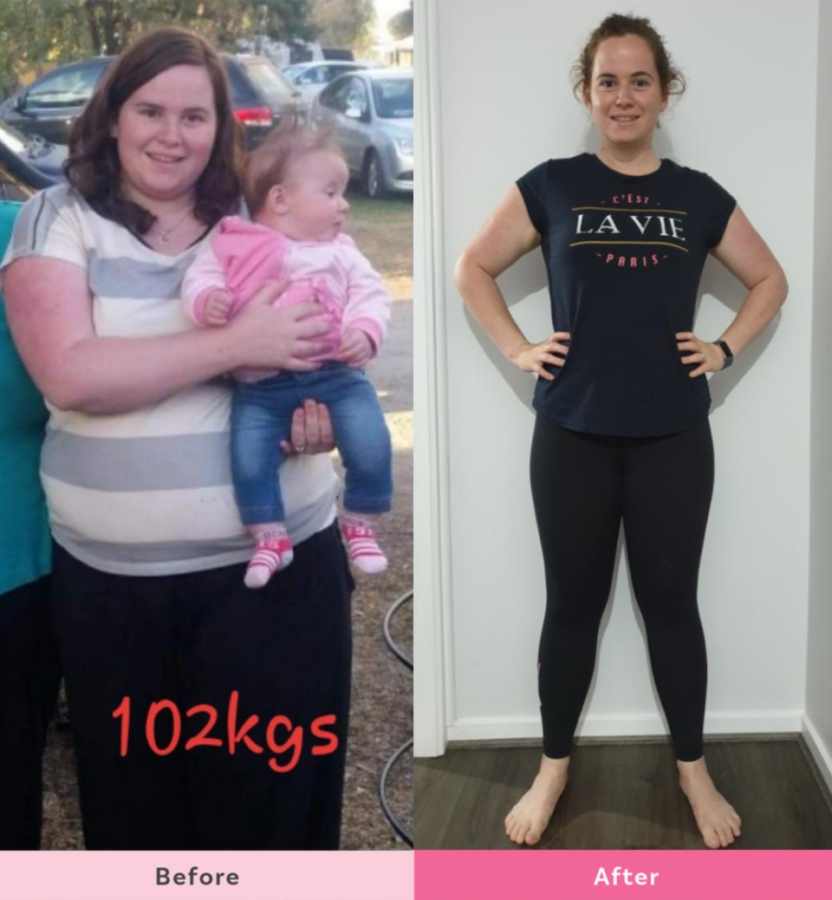 See more of Tegans journey here.
"It wasn't until the Healthy Man Meal Replacement came out that he started making more of a conscious effort to focus on his weight loss.
"He was already coming for walks with me and encouraged my healthy eating which was great, but he knew he needed to improve his food intake options and eat a bit better. So we now meal plan together."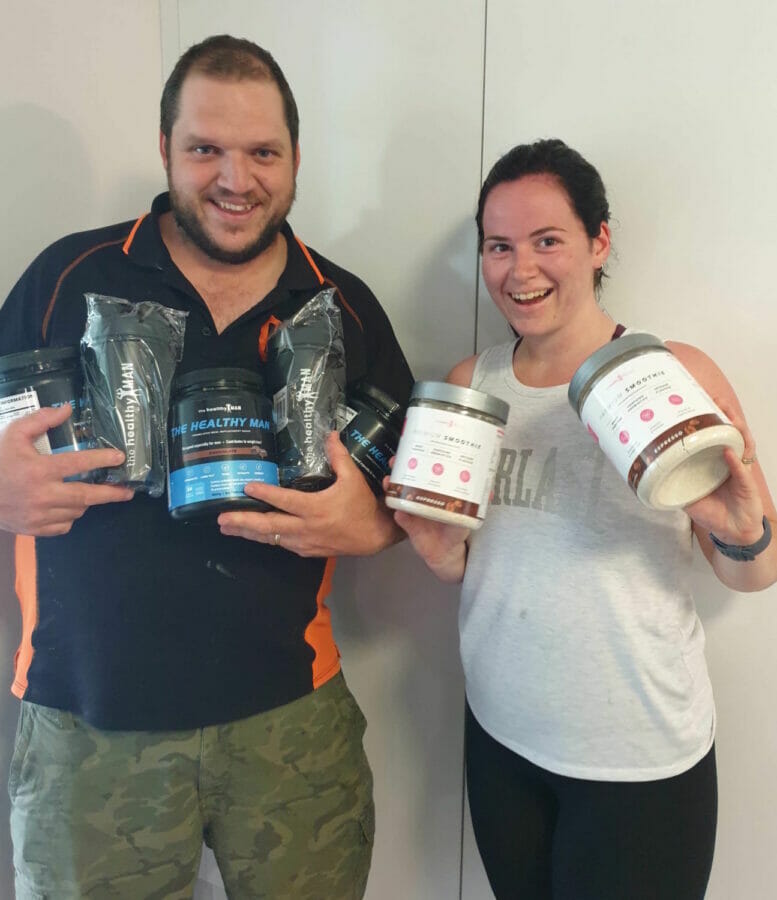 "Its definitely made us stronger as a couple because now it's something we can both do together. We both encourage each other now rather than him just encouraging me."
Inspired by his wife Philip has turned his attention to his own health and weight and in just a few short weeks of using the Healthy Man Meal Replacement and has already lost 4 kilos.
Philip says,  "Tegan's journey encouraged me because my wife was losing so much weight and I loved seeing how much more active she was with the kids."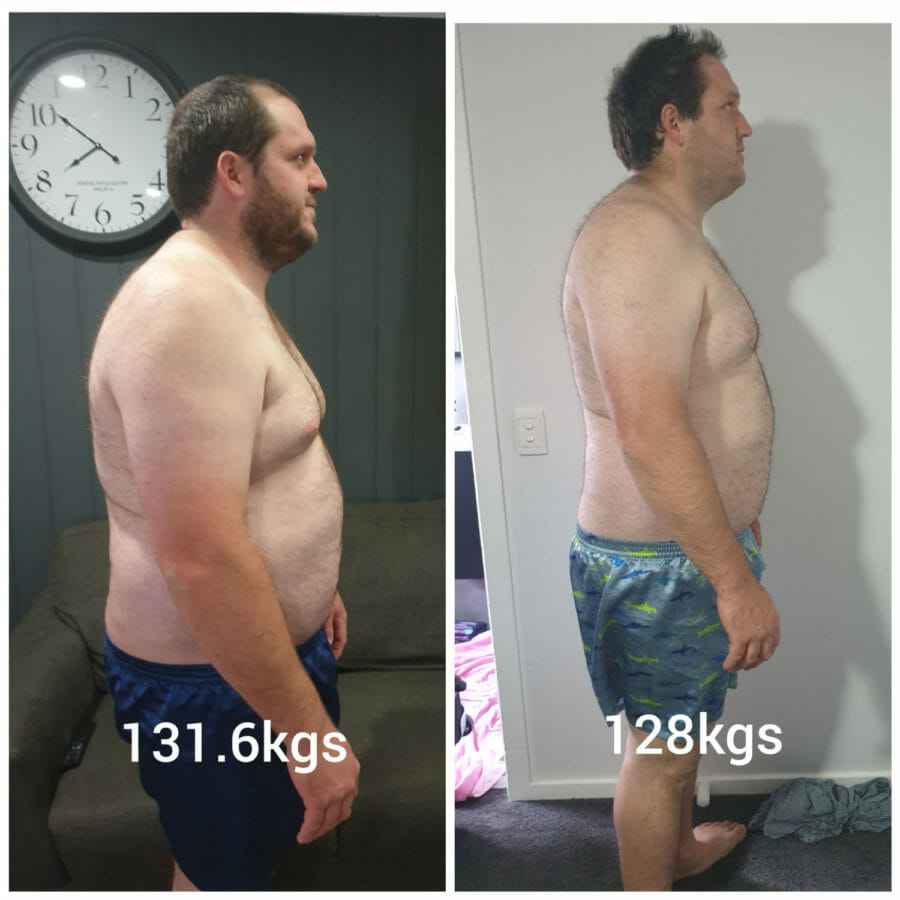 "I feel like it has improved our relationship because we go for more walks together and we are able to talk properly during that time."
Read more about Philips weight loss results
Tegan's Tips for getting a Partner on board
show him he doesn't have to miss out on all the foods he loves
show that he can still have delish manly, hearty meals
we sit down and meal plan together so I just try to keep him involved with the food planning so that he feels like he has a say too
I just encourage him as much as I can.
Chelsea and Andrew
Chelsea has been following the 28 Day Weight Loss Challenge for two years and has lost a whopping 60 kilos! Her partner Andrew not only supported Chelsea, subsequently lost 26 kilos himself through the lifestyle changes.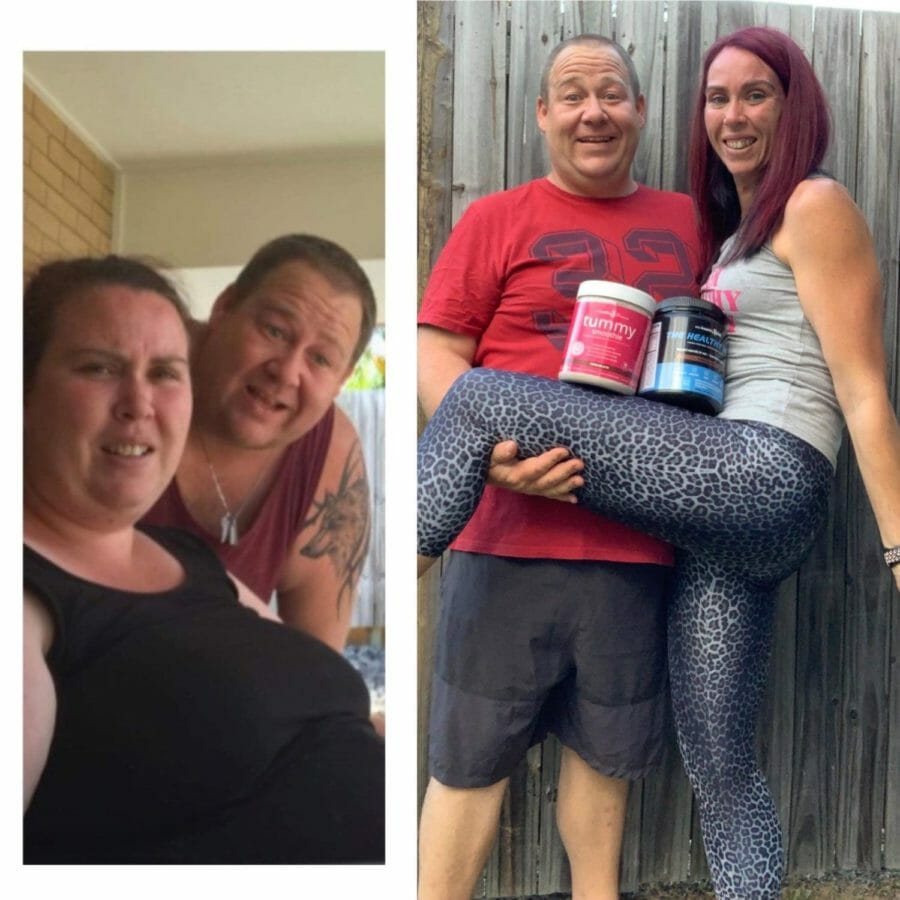 Chelsea says  "When I decided it was time for me to do something and start looking after myself I joined the Healthy Mummy Lifetime membership and was all in, my partner Andrew had the option to eat what I ate, which sometimes he loves but sometimes he didn't and would whinge but I had to think of something that would intrigue him. He loves burgers so we would have Healthy Mummy Burgers and slowly introduced other foods which were both new to us.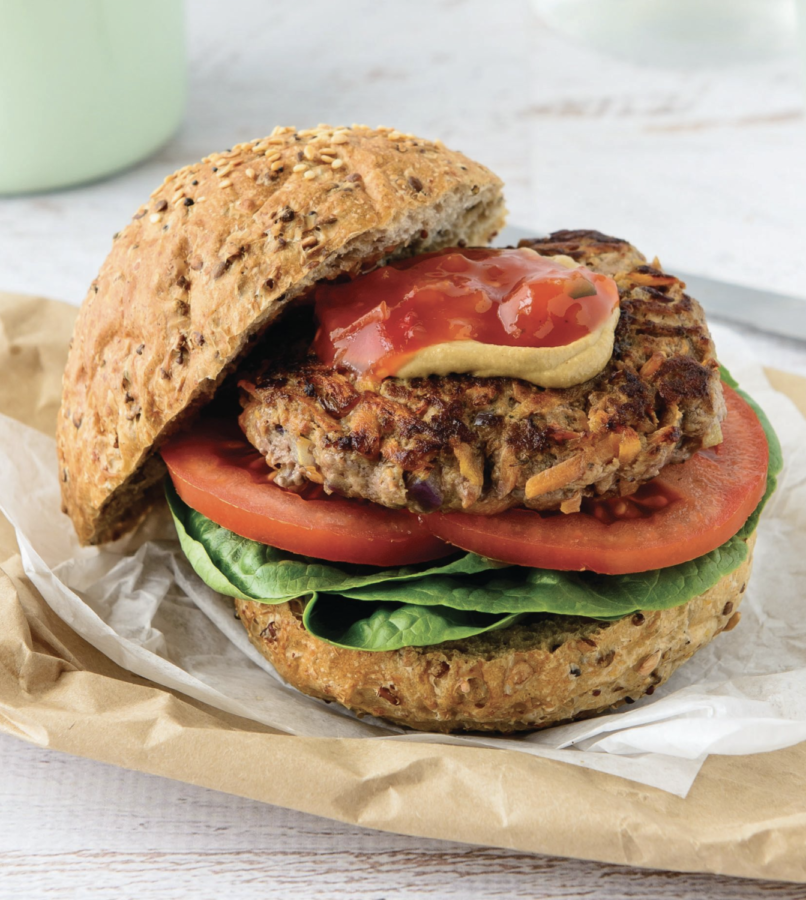 We started family walks, trips to the park to get in incidental exercise as he has a bad back due to medical conditions which limit him sometimes."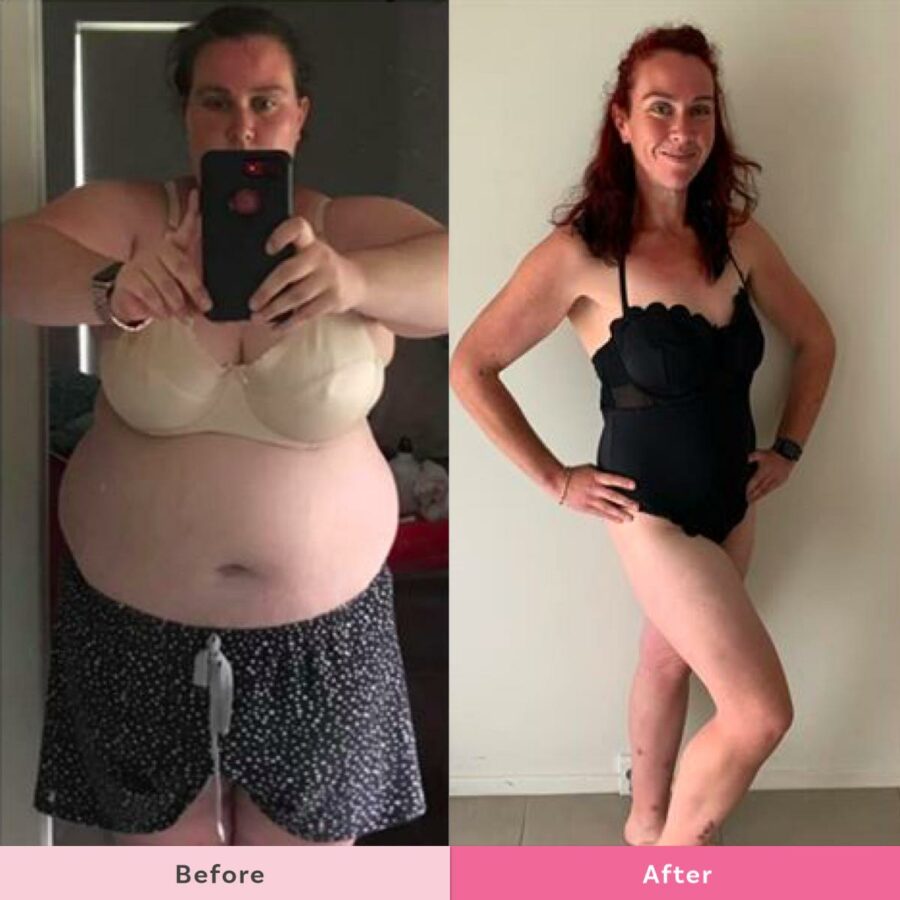 "I feel we are reconnecting and enjoying life a lot more, I was never active I never wanted to do much, I spent most of our days on the couch or asleep at night, so I feel the Healthy Mummy has not only helped me lose weight,  it's given me so much more to live for and helped me reconnect with the man I love and adore
I'm so proud of him for losing 26kgs and not needing medication for cholesterol, diabetes and more."
Having lost some significant weight Andrew is enjoying a healthy lifestyle with Chelsea and while Chelsea maintains her weight loss with the Healthy Mummy Smoothies, Andrew is continuing his journey with the Healthy Man Meal Replacement. With a plan to lose 5 kilos, he's already lost 2 kilos and 12 cms of his body.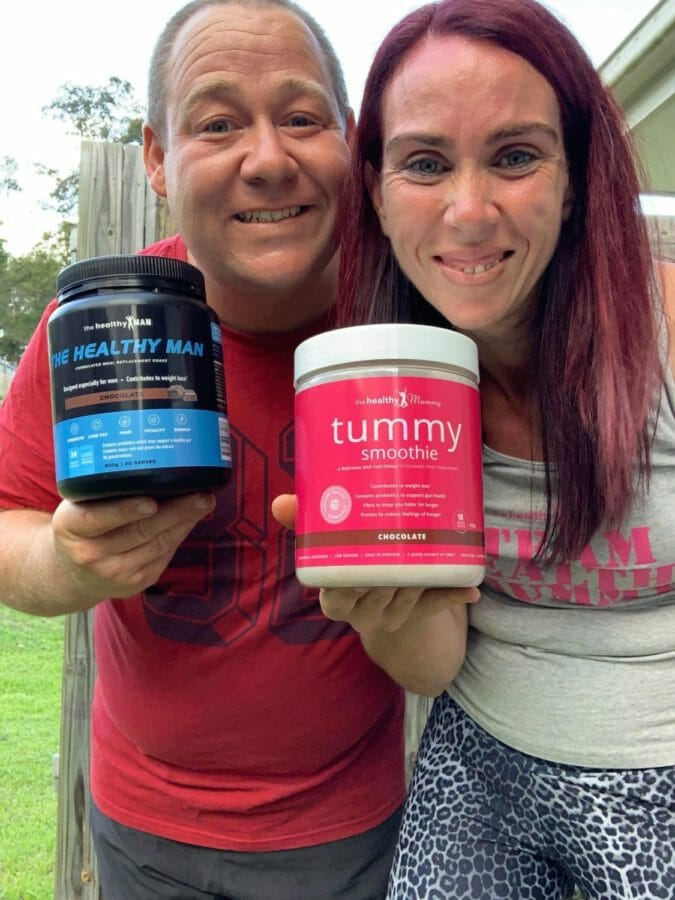 Andrew says, "It's just so convenient, helps me not skip meals, and keeps me fuller for longer which is keeping me on track."
Get your tub of Healthy Man Meal Replacement here
Andrew says  "Chelsea's journey made me realise I don't need to eat so much junk (sometimes foods) it's just as easy to make a sandwich as it is to buy chips, eating healthier makes me happier.
I feel it has brought us closer, I am a chef and she now has more appreciation for food, we have reconnected and gotten closer again."
Melissa and Jeff
Melissa has been following the Healthy Mummy lifestyle for four years having lost 37 kgs in 9 months. It took about two years before Melissa's partner adopted the same healthy lifestyle and he then lost 13 kg in 10 weeks and has just been maintaining that ever since.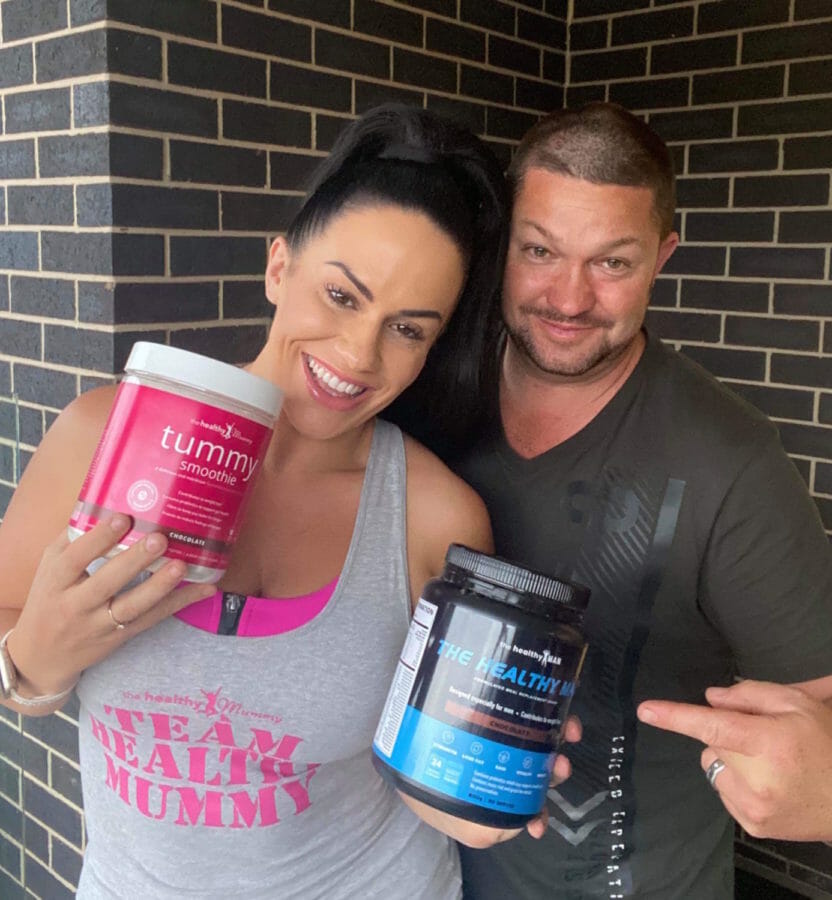 Melissa says "I am super proud of him and the choices he has made with changing his food and what he chooses to drink now. No more soft drinks, only water and now he uses the Healthy Man Meal Replacement too."
"My journey with the Healthy Mummy definitely made my partner realise that you can still enjoy delicious meals that are also better for you, by swapping out a few ingredients here and there he still gets to eat some of his favourite meals in a healthier alternative without impacting the taste too much. "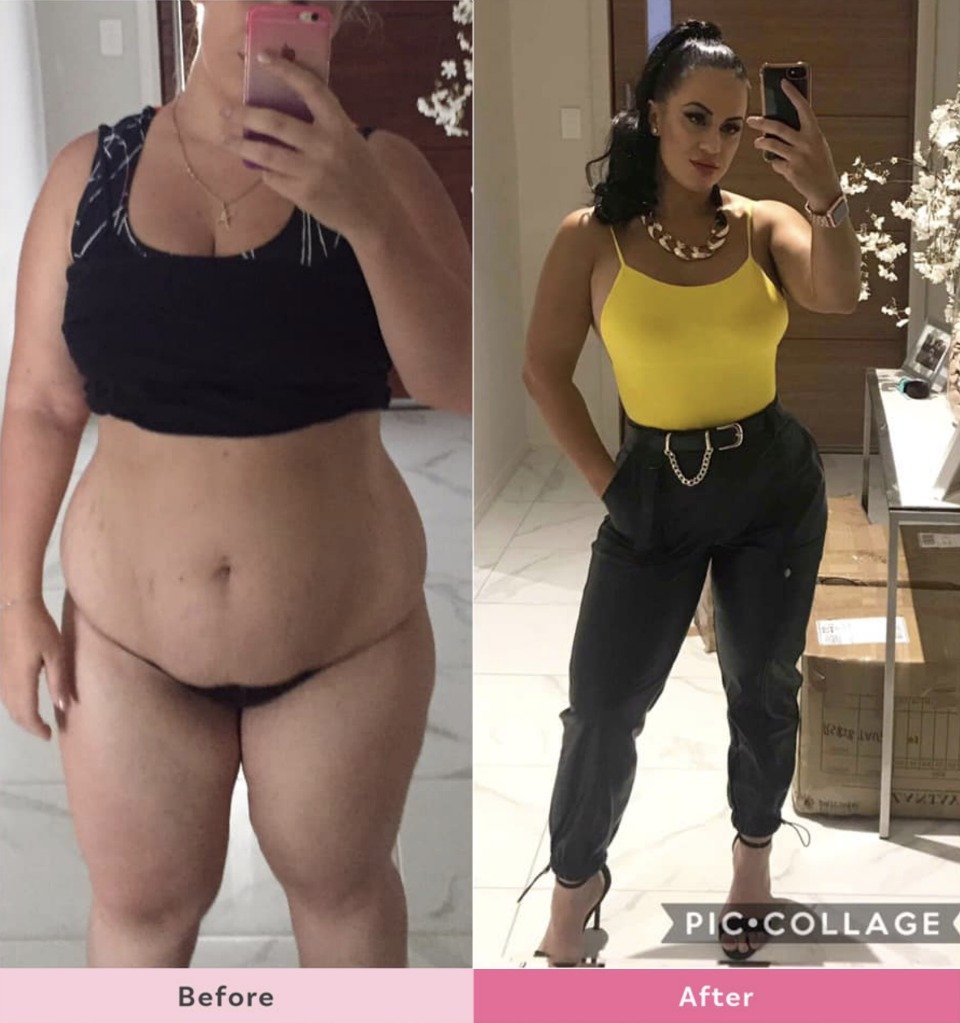 Weight loss advice EVERY mum needs to hear from a mum who's lost 37kg
"It took him a while to get on board with the exercise part of it but eventually he started doing some workouts with me once or twice a week and he really enjoyed spending some extra time with me. It definitely bought us closer together because we could do something that we both enjoyed and could have a laugh at each other.
We love boxing together and we are both very competitive which can make it interesting at times. We try to beat each other and that's a great motivation to push harder."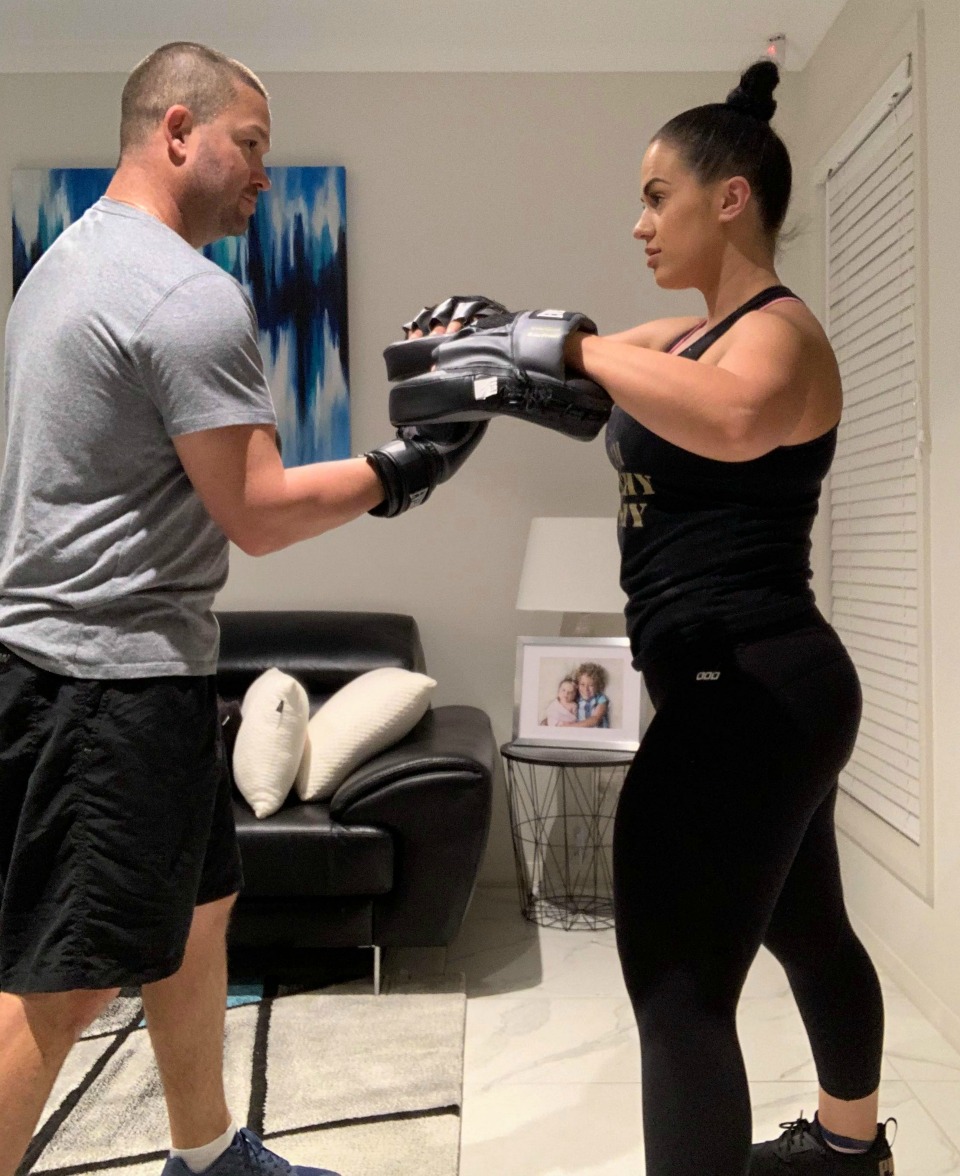 "Getting your partner on board can be a challenge on its own"
"I find that sometimes people don't know what they are missing out on until they can experience it themselves. It didn't take long where he actually enjoyed being part of my journey he also wanted his own journey.
One day I gave him a go of boxing and he was a little bit unco at first but it was a great laugh and we both really enjoyed the time together which is what made it so much more enjoyable.
The impact it has had not only on our relationship but our whole family is definitely a positive one. The one thing I wanted is that we could just live our best possible life."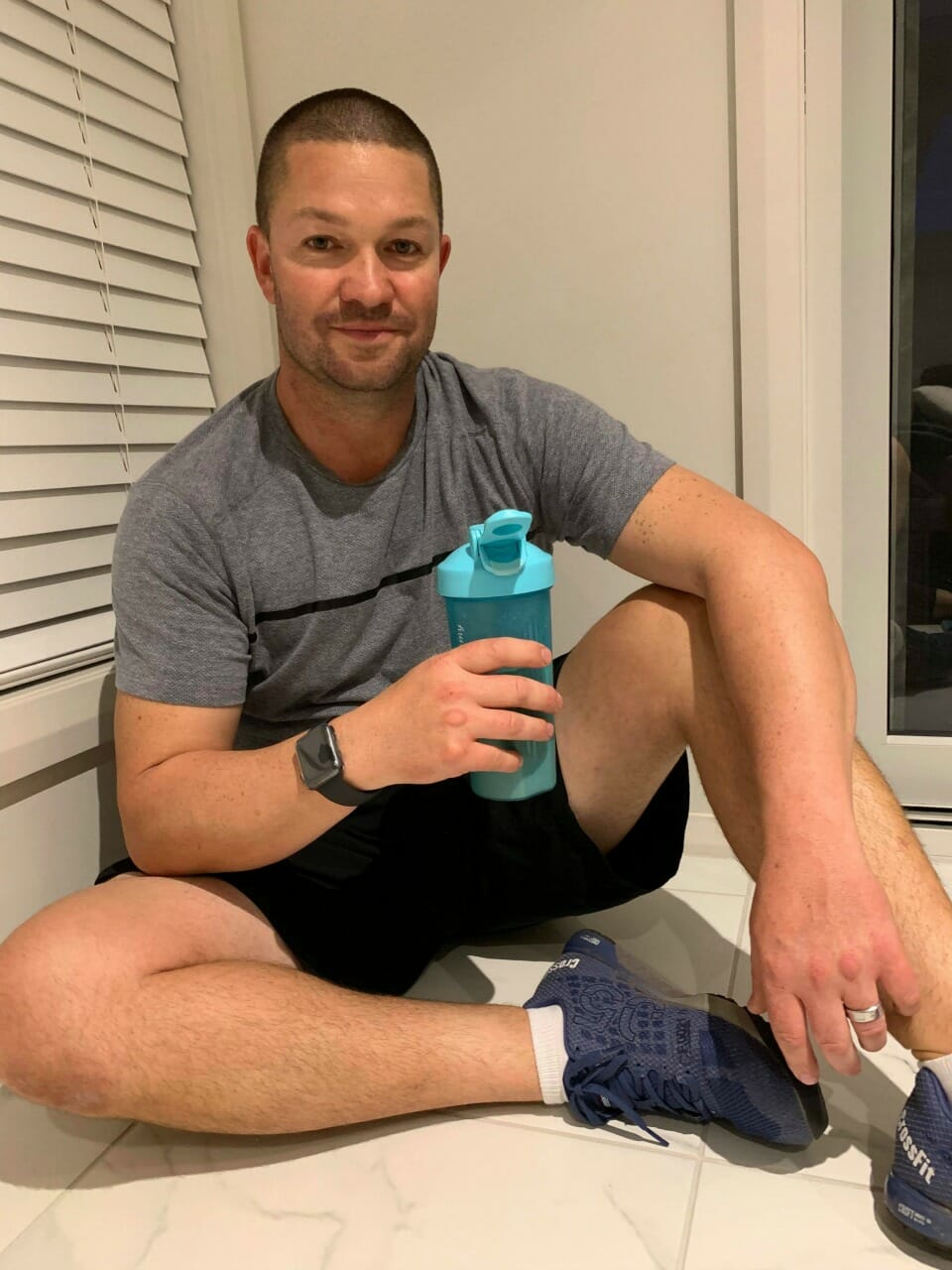 "We both have a different mindset now, taking the kids to the park, or for a bushwalk, swimming with our kids and being able to have the energy to keep up with 2 very active little people is a breeze now.
The biggest thing I think would be that we both feel comfortable in our own skin and we have the confidence to show that off now."
Wow – we want to say a HUGE congratulations to these inspiring couples – living their best life.
Want to eat healthier but your partner isn't on board? Here's how to deal with it
Hear what other blokes are saying about The Healthy Man Meal Replacement!
Ready to live your best and healthiest life?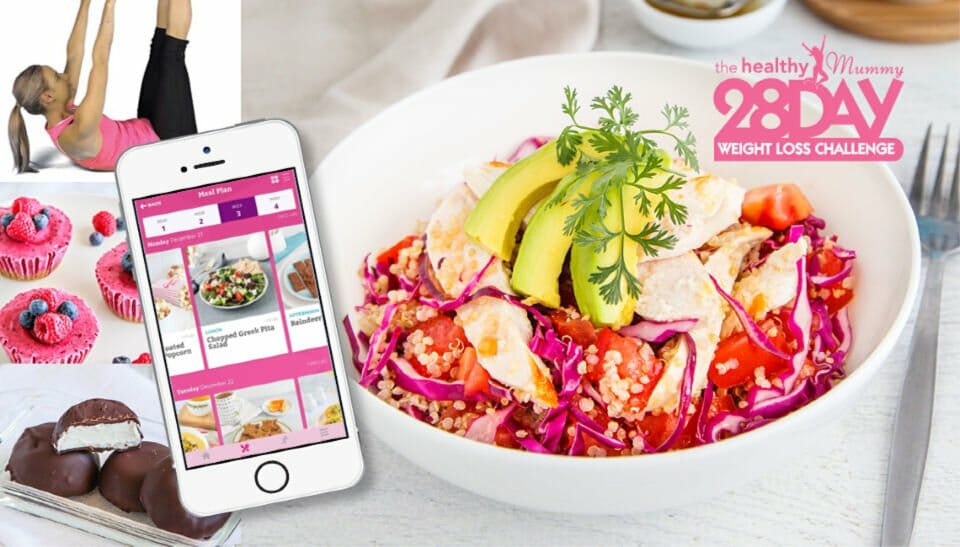 If you are wanting to lose weight and improve your energy – not to mention – help improve your overall health and wellbeing – our 28 Day Weight Loss Challenge is an awesome program to check out.
Our 28 Day Weight Loss Challenge includes:
28 days of at home exercise routines (no gym needed) – with video instruction
Customisable and breastfeeding friendly meal plans (including 7 Day Cleanse)
Time-efficient exercises for busy mums and dads
Challenge combines Pilates exercises with interval and circuit training (HIIT)
Suitable for basic to advanced fitness levels
Home to thousands of EASY-TO-MAKE recipes!
To learn more about our 28 DAY WEIGHT LOSS CHALLENGE CLICK HERE or purchase our Smoothies.