Now in Healthy Mummy App! Mel shares her EXACT Meal plan and how she lost 37 kilos
The Healthy Mummy app is sharing month-long meal plans from mum Mel and exactly what they've chosen to make and how they've lost the weight.
Mel Timmer has had an amazing transformation following the 28 Day Weight Loss Challenge!
In just 9 months, the stunning mum of 2 Mel lost a whopping 37 kilos, and has been maintaining a healthy weight for 4 years.
Mel credits her weight loss and maintenance to using the Healthy Mummy App which allows her to enjoy a healthy balanced lifestyle never feeling deprived of the things she loves.
This April and  May, The Healthy Mummy app is sharing month-long meal plans from REAL mums like Mel and exactly what they've chosen to make and how they've lost the weight.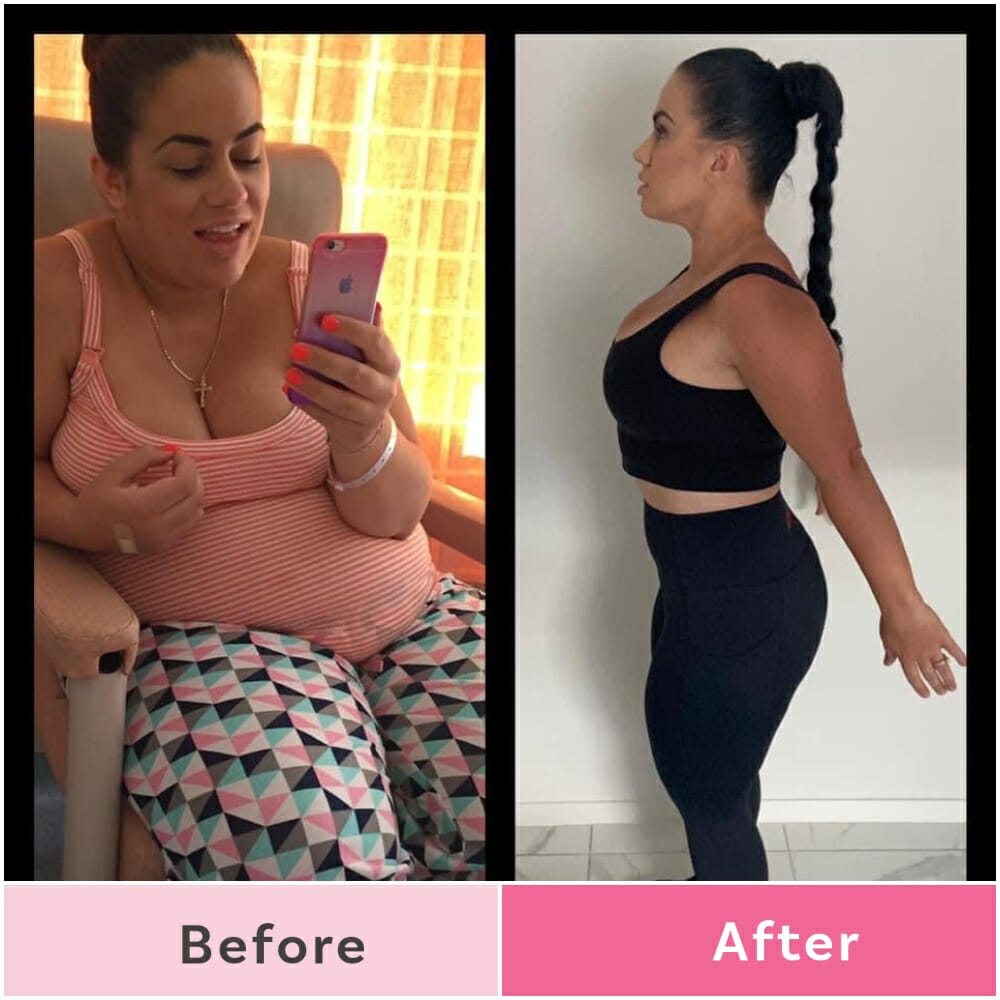 Mel explains her Meal Plan and why she's chosen the meals that work for her and her family
Mel works off the 1500 calorie meal plans in the Healthy Mummy app, and with so many different meal plans to choose from likes to switch it up between the Budget/Time Saver and Keto options. She also swaps out meals to suit what she has in the pantry.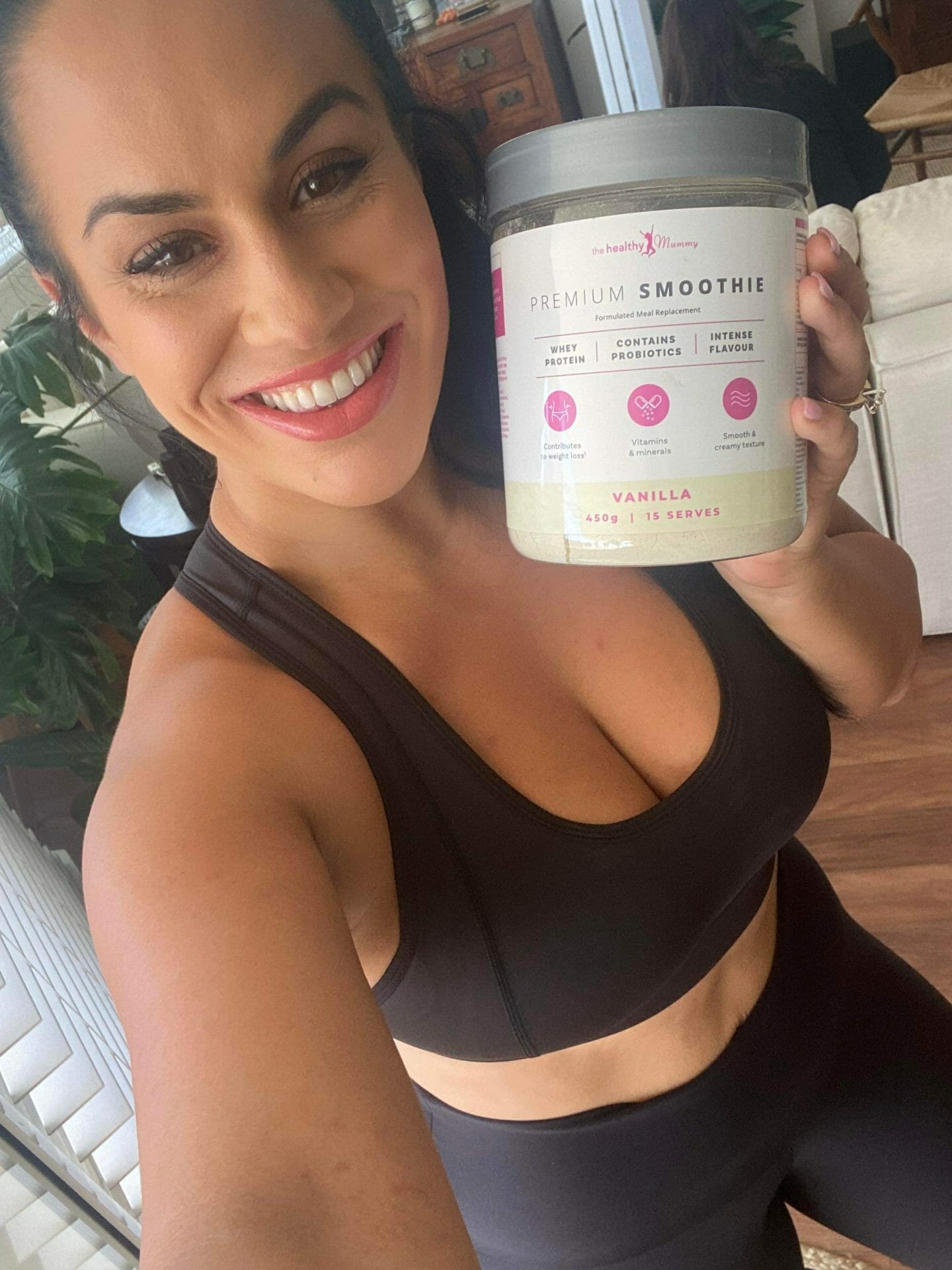 Breakfast
When it comes to the mornings, Mel can't go past a Healthy Mummy Smoothie for breakfast.
"I love the Healthy Mummy Smoothies, I find they are a great filling option, high in protein and taste amazing, it ticks all the boxes for me as its quick, budget friendly and just really handy, it's what has worked for me for 5 years now.'
Mel has at least 1 to 2 smoothies a day and likes the peace of mind knowing she is fuelling her body with lots of nutrients, vitamims and minerals to start her day off the right ways.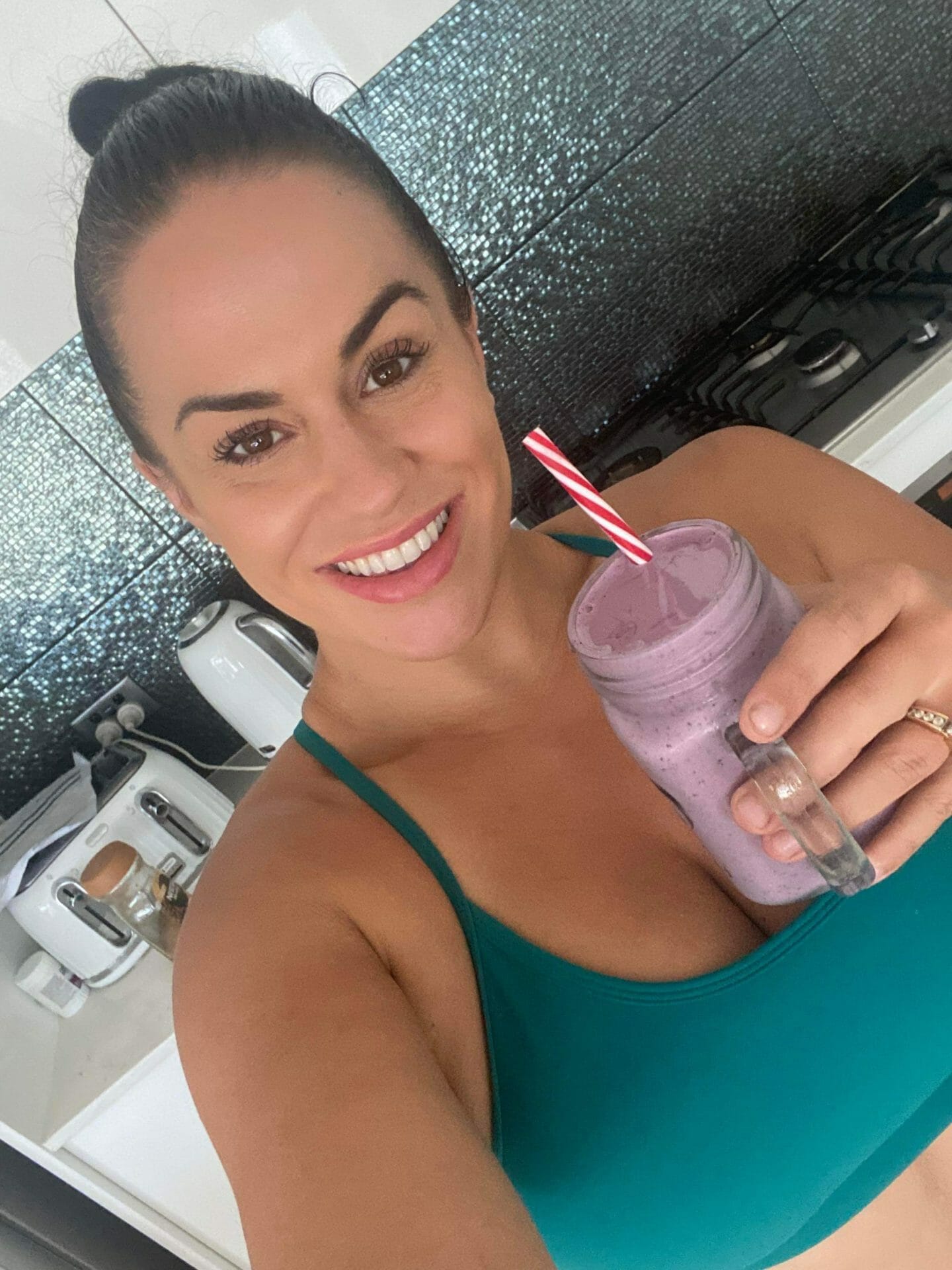 Mel's favourite Smoothie Recipes from the Healthy Mummy App
Berry Burst Smoothie
Banana Oat Butter Smoothie
Radical Raspberry Smoothie
Lunch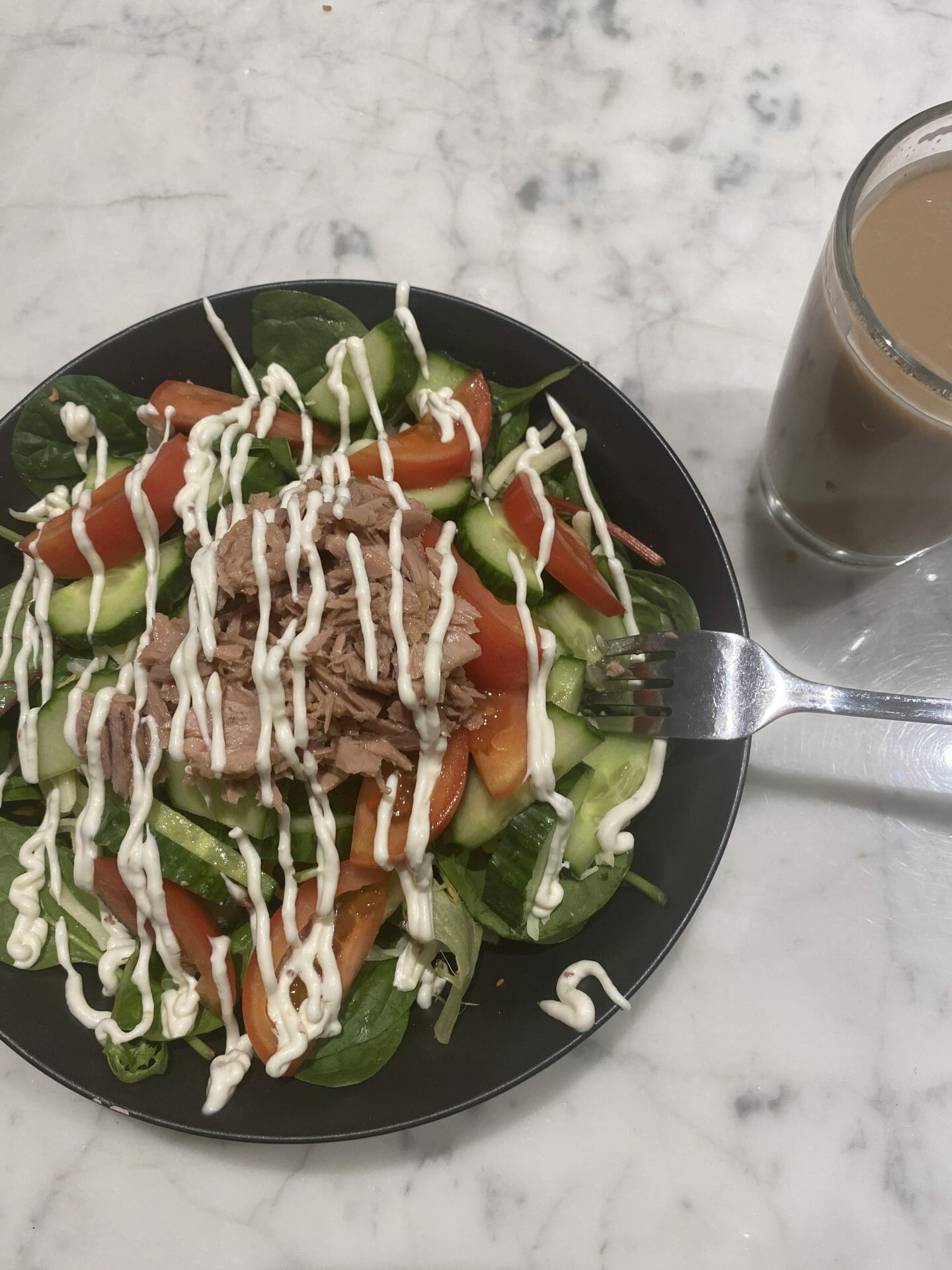 Mel usually is at home lunchtimes so likes to have a salad or left overs from the night before.
'I don't have time to make a meal usually, so left overs are a great option. I tend to have some rice cakes with toppings like ham, cheese, and tomato, if I'm looking for something quick and easy.
I also like to feel full and I like bigger portions so I tend to also choose options that are lower in calories so I can have more of it.'
Dinner
Mel admits that she's often time poor around dinner times so doesn't like to spend a long time preparing meals in the kitchen.
'Dinner for me is usually something that is quick or made under an hour max, most dinners are done within 30 min. We have sports on every afternoon so time is crucial.'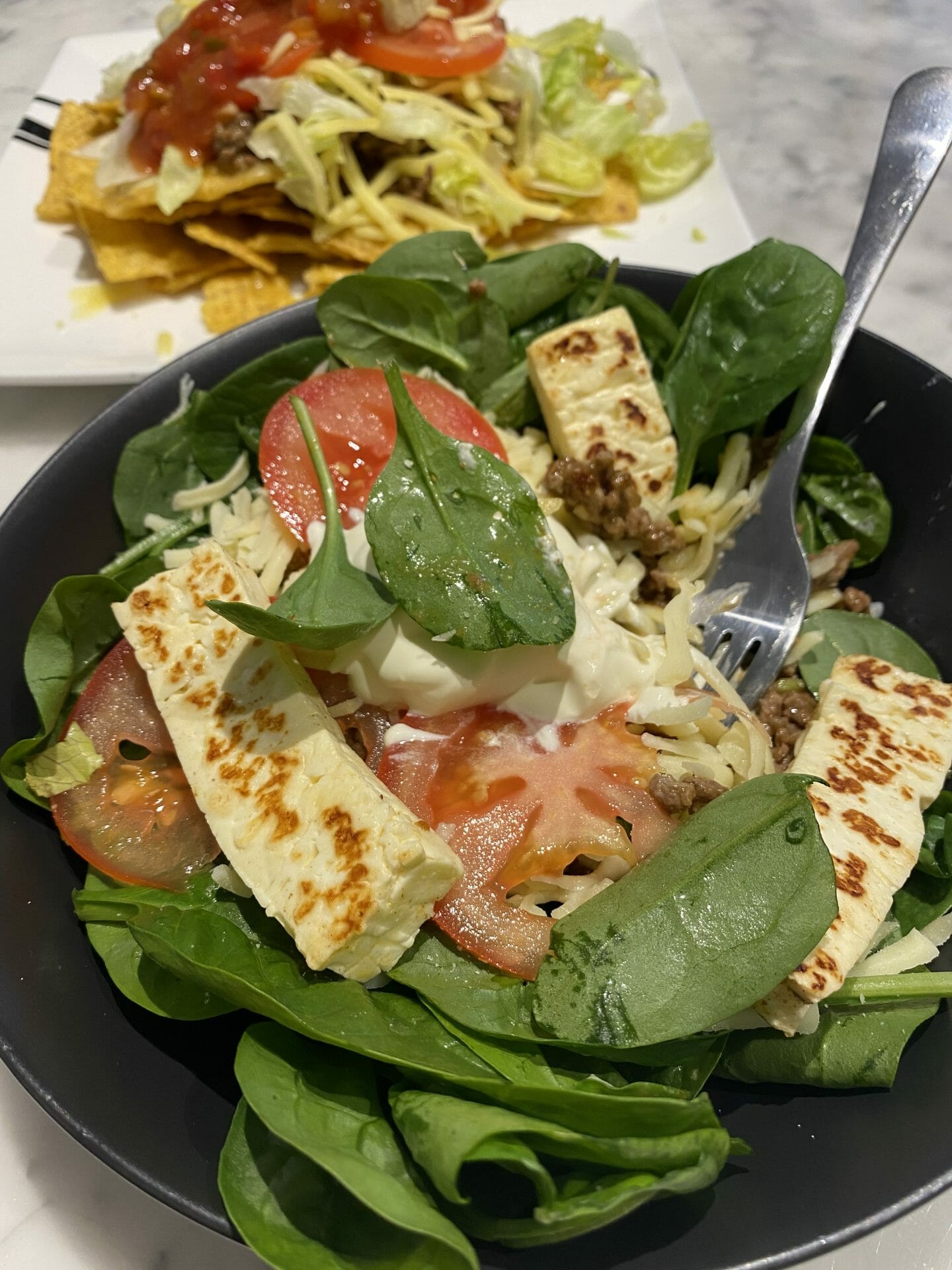 'Dinner is always protein with veggies or salad, if we do a pasta or rice dish ill always add grated veggies, I love meals that you can bulk up and freeze. My partner also takes lunch to work so we usually make extra for the next day.'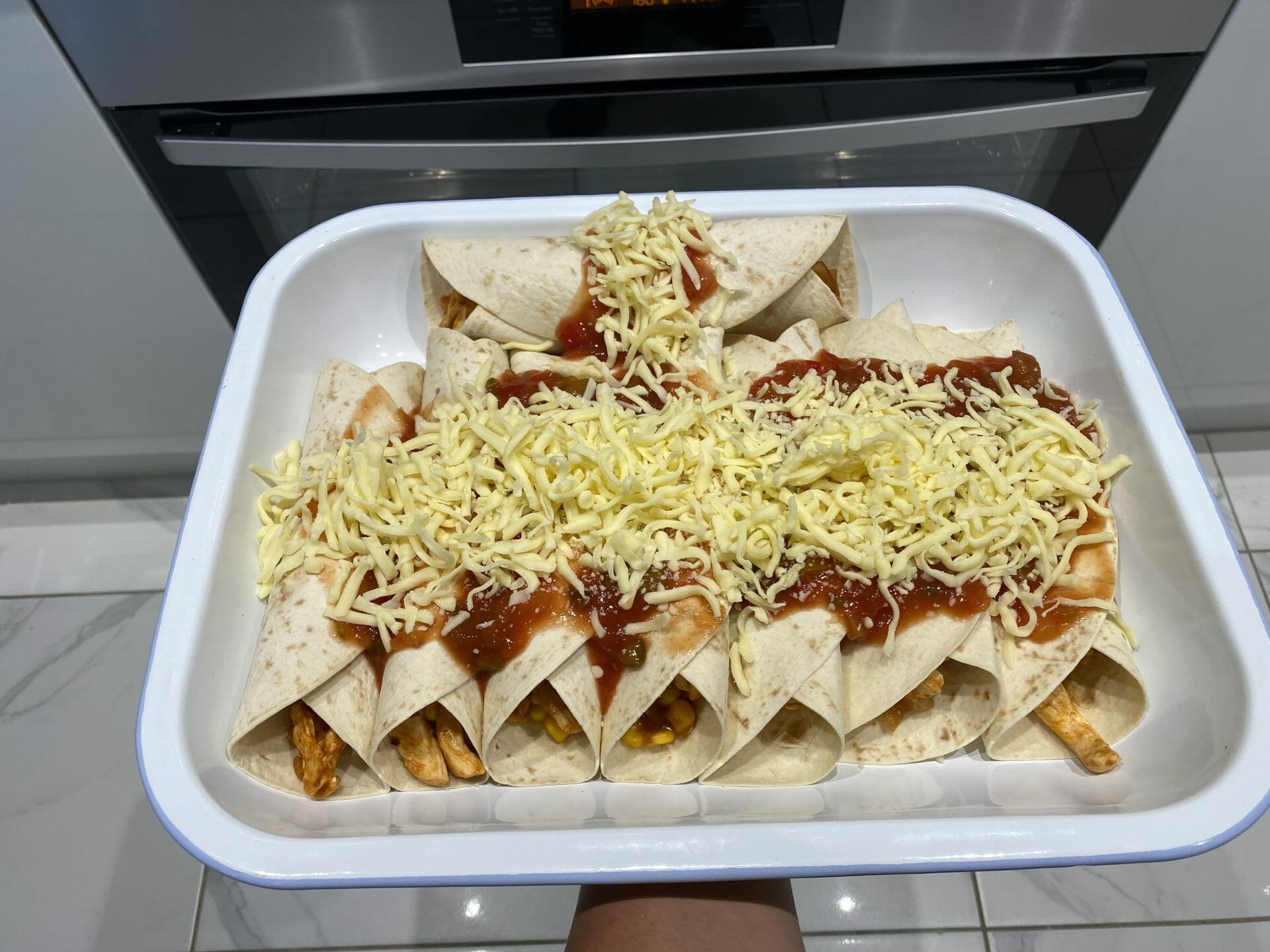 Three of Mel's favourite dinners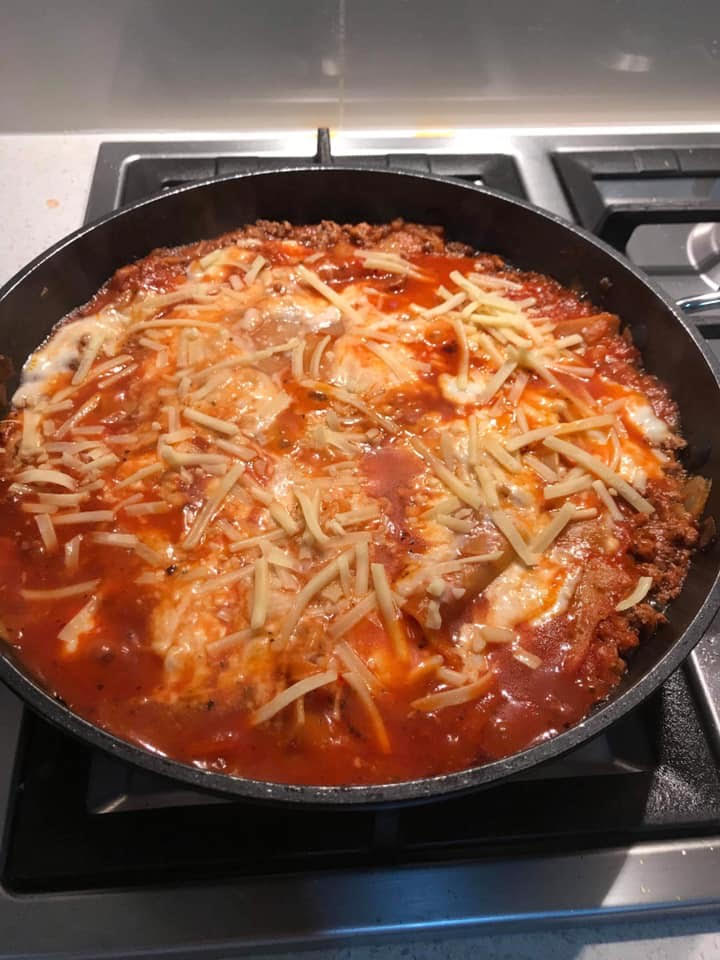 Snacks
Mel has a sweet tooth so tends to opt for sweeter options for snacks so she doesn't feel like she's being deprived.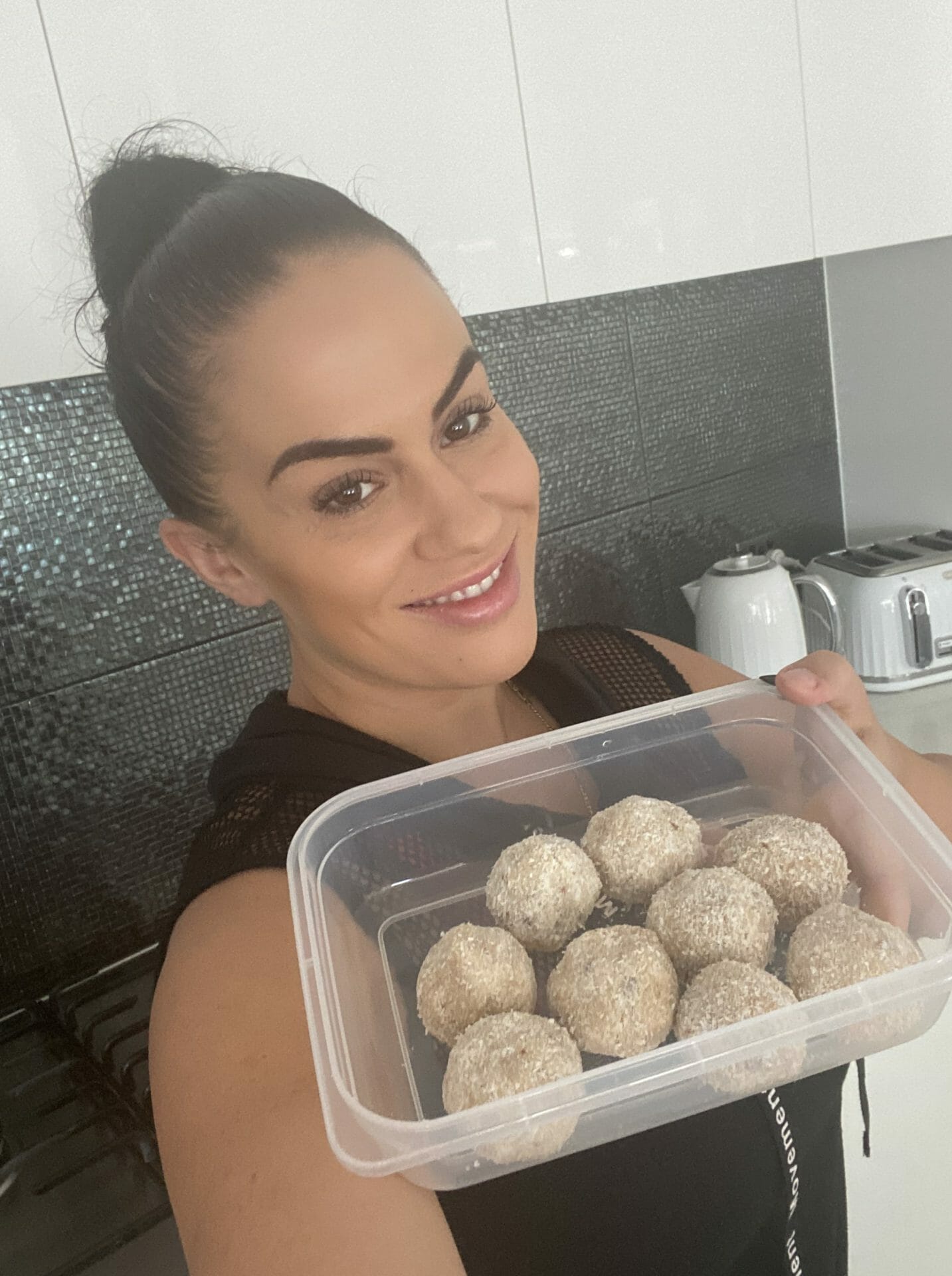 'My go to are the banana oat and coconut muffins, I love how filling they are and can be eaten room temp, I also love bliss balls or slices.'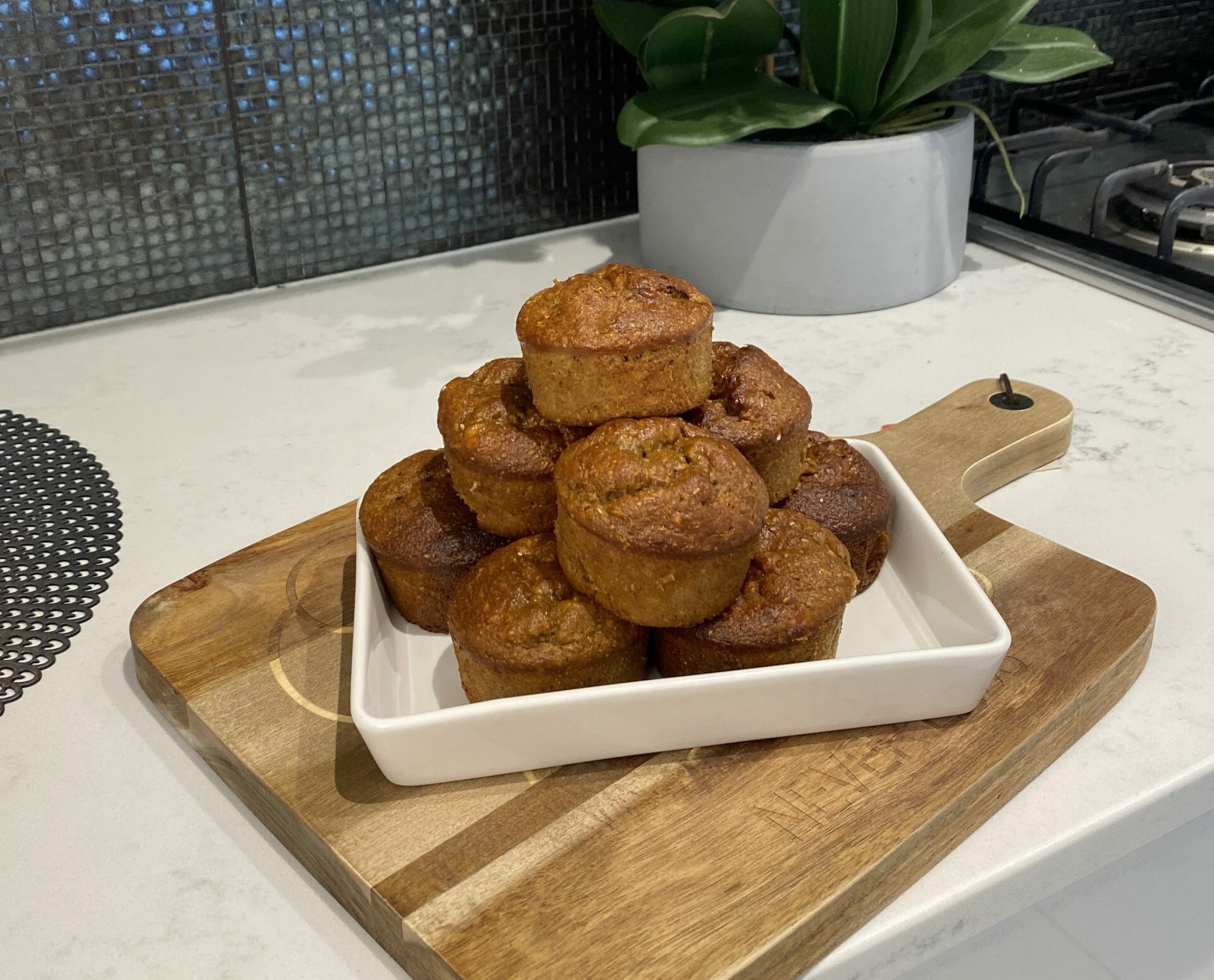 'In the afternoons around sport times I tend to snack more often so I usually will have a protein shake during these times I'll mix it with water and I find his helps with over eating.'
Mel also uses lots of different Healthy Mummy Products.
'I use all the SKIN products, protein powders and  super greens.'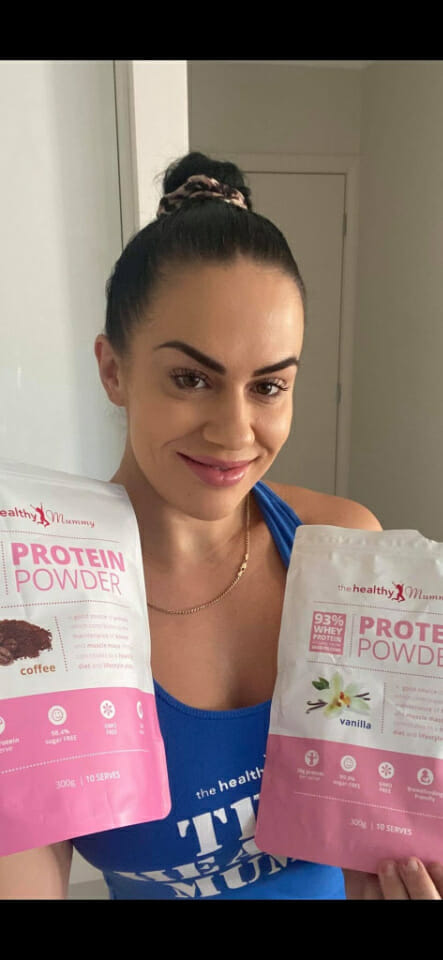 Mel's exercise regime in a typical week
Mel loves all the strength and stronger workouts in the Healthy Mummy App, boxing being her favourite.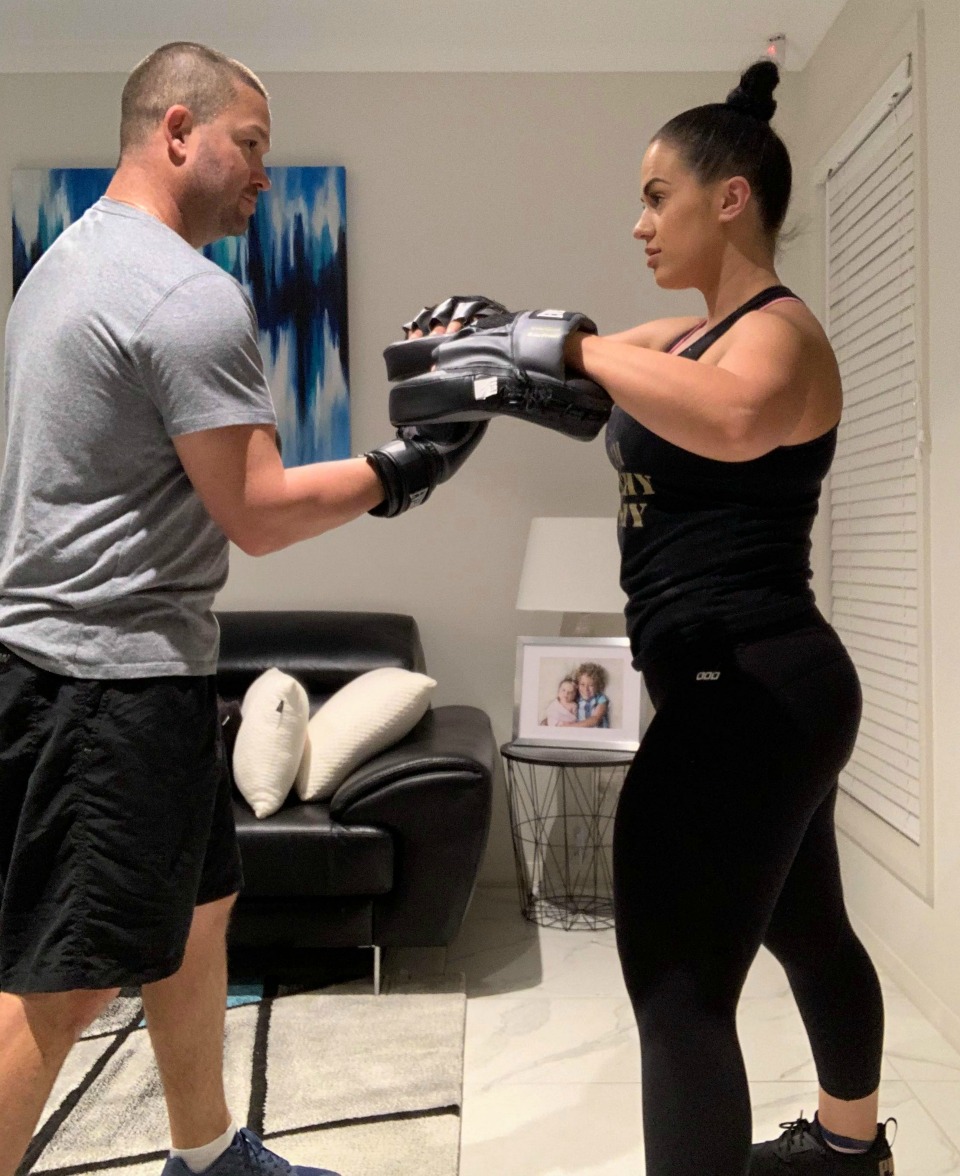 'I workout every day 5 days a week about 50 min at a time and on the weekends ill try to do something active with the kids, whether its a play centre, walk along the beach, or take the dog for a walk.'
While Mel lost 37 kilos in 9 months and has been maintaining her weight for 4 years, she no longer focuses on the scales.
'I don't care about what the number is, it doesn't define me or my progress. I don't aim for weight loss I focus more on fitness related goals, I focus on how i feel.  If i don't feel great i'll cut back and watch what I'm eating more closely, I'll be a little more strict and focus on what I did in the beginning.'
'It really has changed my life and i don't feel like i'm on a diet, this is just the normal for me and it's how I choose to live my best life. I make good choices and I am committed to my health and fitness.'
See here to find out how to customise to different Meal Plans in the Healthy Mummy App
Get access to Mel's full month long customised Meal Plan in the Healthy Mummy App!
How Mel lost 37 kilos on the 28 Day Weight Loss Challenge and what to do when you're not reaching your goals
Having lost 37 kilo's Melissa Timmer knows a thing or two about setting goals for weight loss. But that's not to say her goals didn't change along the way.
In fact, Melissa admits that her end goals were quite different to the ones she started with. Melissa now concentrates on tone, strength and maintenance and is more than happy with where she's at.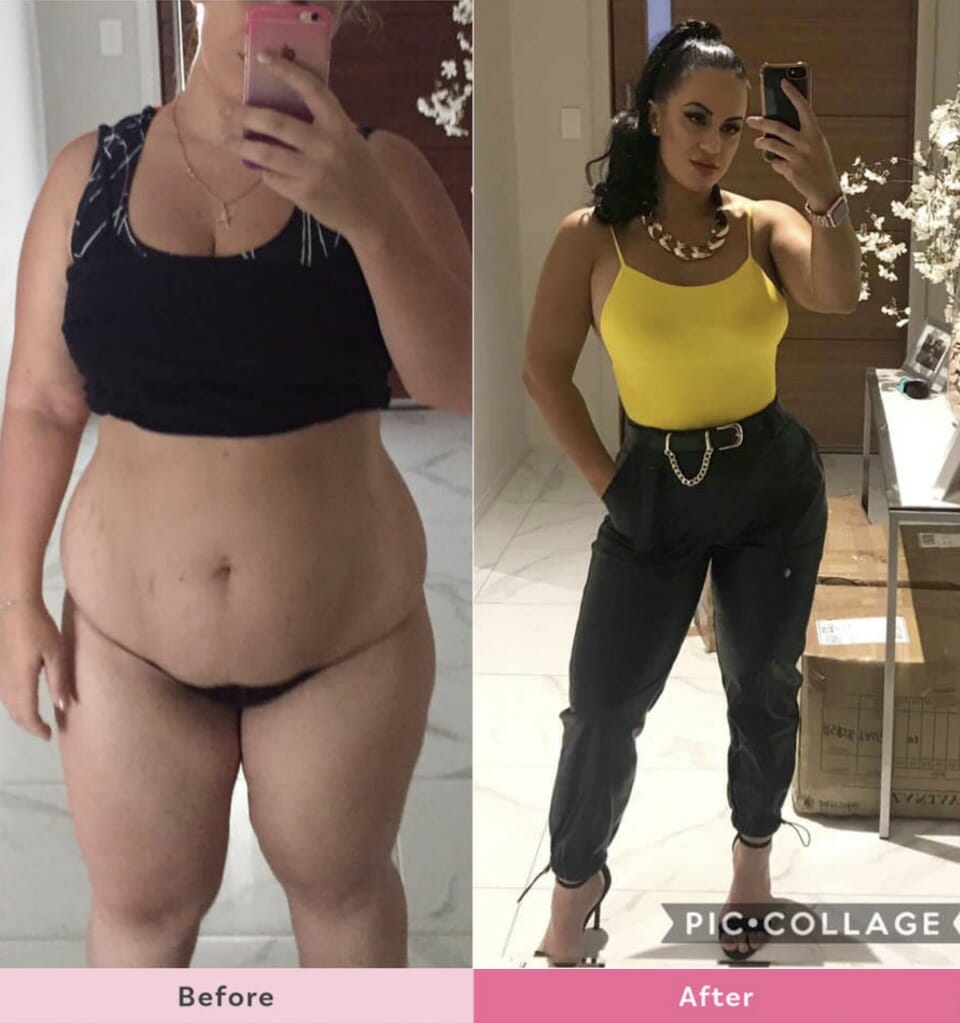 "When I started back in March 2017, my goal was just to lose weight, I couldn't see past that point. The first few months felt like they were dragging!
I knew I was doing all the right things, but I felt like it wasn't happening as quickly as I would like. As I didn't own scales, I would only weigh in once every 6 – 8 weeks. I thought this would help me from feeling deflated, as I didn't want to measure my success of what  numbers said."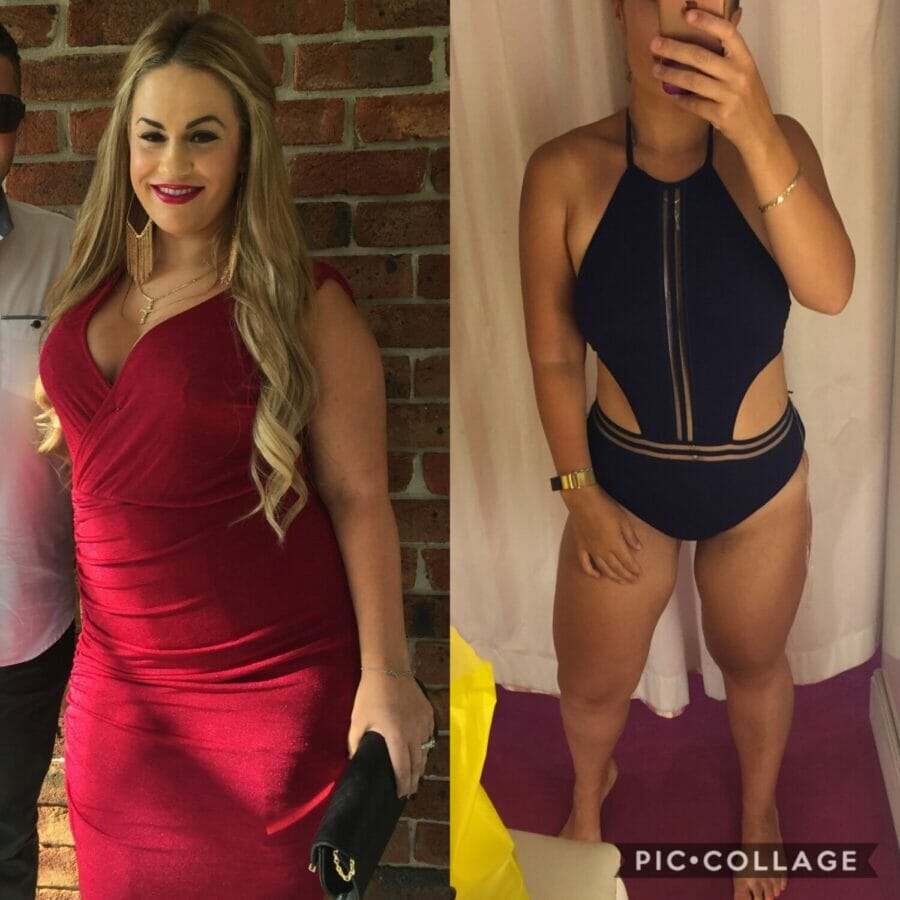 When the scales don't move!
"There were times when I would weigh in and I had lost 2kg, but my expectations were higher than that. I remember feeling deflated one day and wanting to throw the towel in. I questioned everything I was doing. Why didn't the scales move? Was I going at it hard enough ? Did I need a better personal trainer?
It took some time, but eventually, I realised, it's just a goal, it won't go away. I've got the rest of my life to get to that goal and I feel great! I feel a lot fitter and stronger than when I did when I first started. So, obviously, something was working."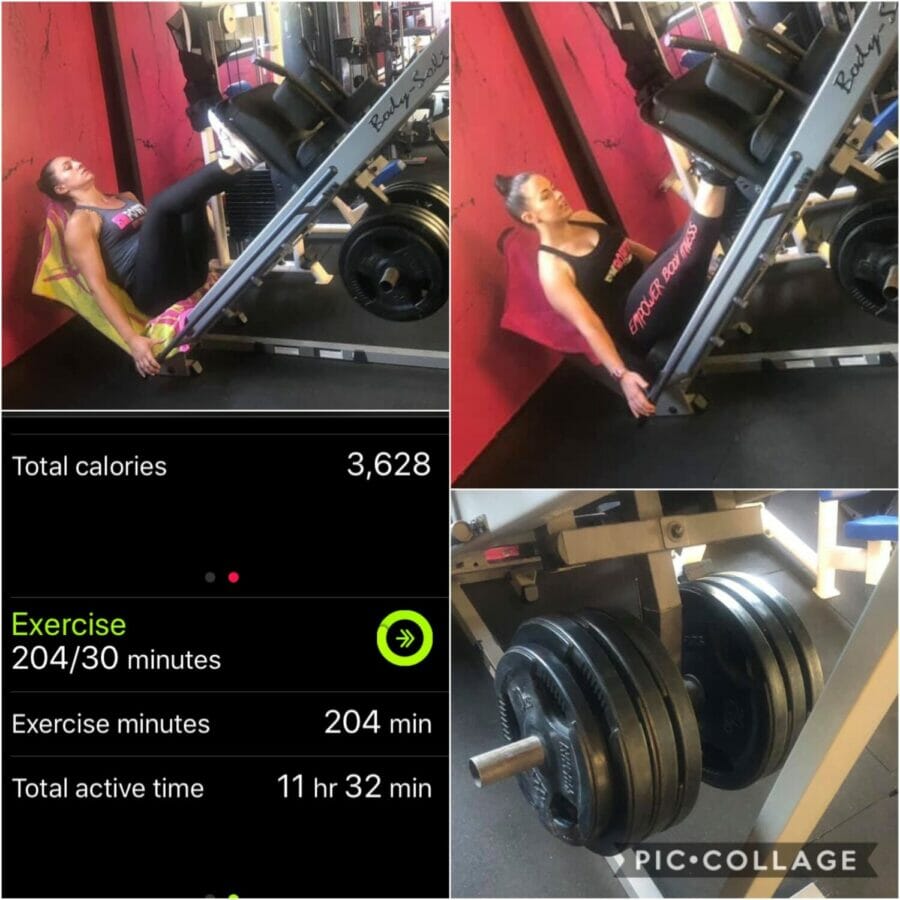 "I persisted with what I was doing, but also charged up a few things. I thought my body had become used to the type of training I was doing, so I started pushing a little harder and doing more high intensity workouts.
What to do when you feel like you're stuck!
If you feel like you're stuck, and things have stopped moving, here are a few things you can try to get your body going again!
Detox 3,5, or 7 days is a great way to clear things out and shock the body.
Challenge yourself to more in your workouts. Attempt something new that you haven't previously tried. This could exercise and tone muscles you haven't yet worked.
 Reassess your calorie intake. You may not be eating enough, or you may be eating too much.
 Have you stopped tracking your food?  Start tracking again.
 Try some different meals. Try  The Healthy Mummy Keto Meal Plan or go vegetarian.
 Check your water intake. Make sure you're getting enough sleep and try your best to not stress! These things can have an impact on your results.
 Give your body enough rest to recover from workouts, as that's when the body builds its muscle. Overtraining can be a bad thing and can leave you feeling lethargic and will affect your ability to give it your all.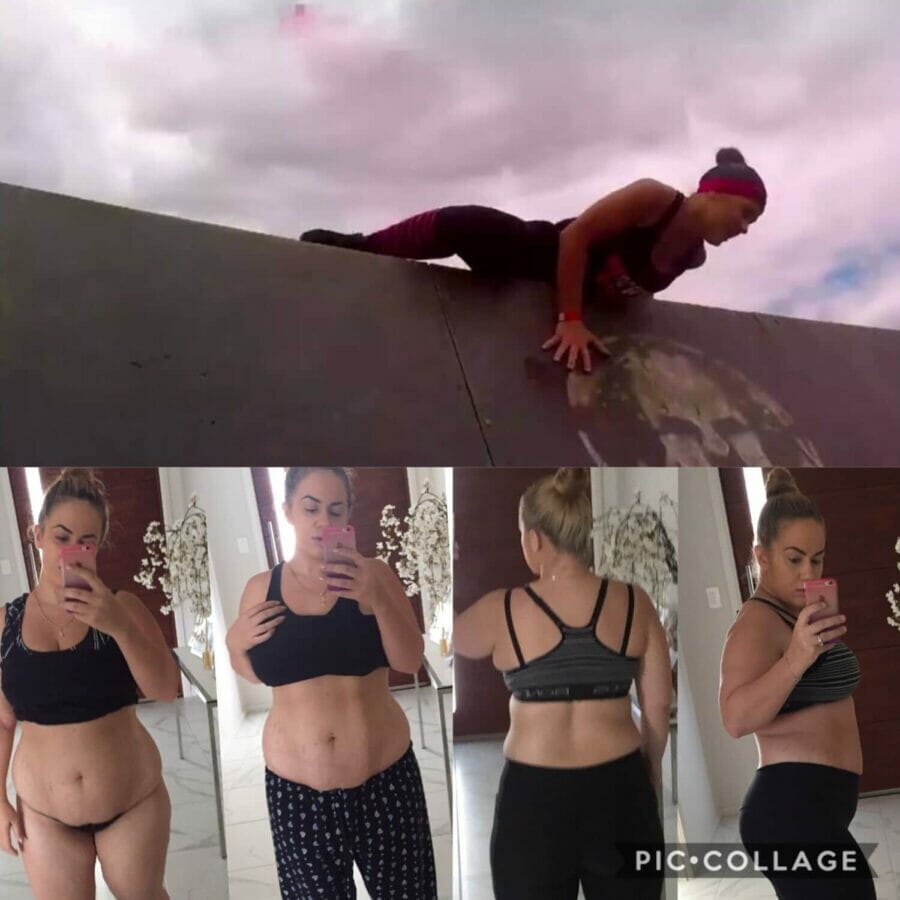 Join Melissa on the 28 Day Weight Loss Challenge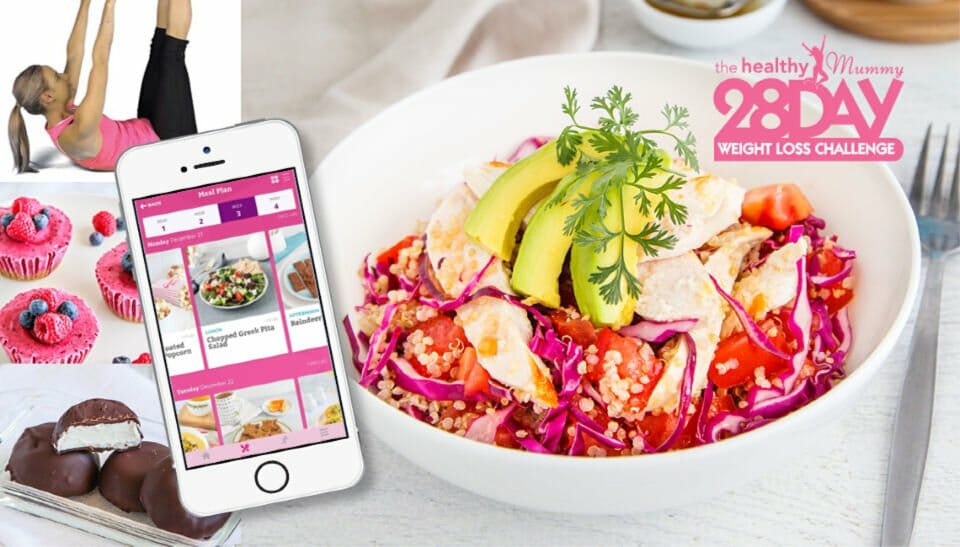 If you are wanting to lose weight and improve your energy – not to mention – help improve your overall health and wellbeing – our 28 Day Weight Loss Challenge is an awesome program to check out.
The 28 Day Weight Loss Challenge is the mums only 5 star rated app with over 1.6k reviews in 8 weeks!!
You get unrestricted access to :
● Nutritionist & chef designed weekly meal plans
● Over 500 different Personal Trainer crafted at-home workouts
● Daily Motivation from My Coach
● Personalised Shopping lists to make life easy
● Over 6000 healthy and delicious recipes at your fingertips
● REAL TIME support from The Healthy Mummy Team and OVER 300,000 other mums