This mum couldn't play with her baby on the floor but now 27kg lighter, she's carrying her up mountains
This mum has not only transformed her body, she's transformed her mind and therefore her life!
"I feel like a different person, weighing 117kg, not living and watching my life go by while sitting on the lounge," says Tanya.
Tanya was miserable and binge eating to cope with her emotions until she started the 28 Day Weight Loss Challenge.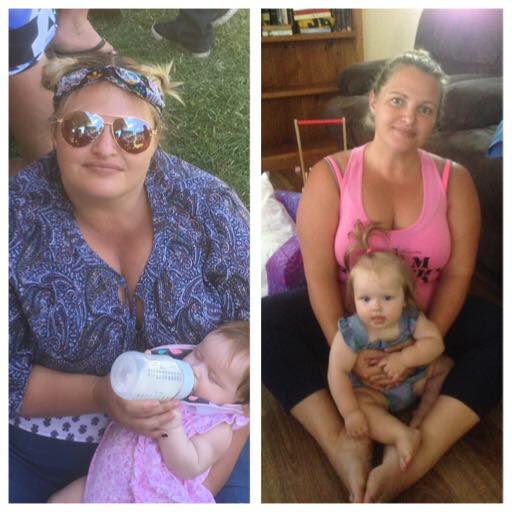 She's come a long way
"I couldn't get on the floor to play with my baby girl, I couldn't fit in the booth at the restaurant, and I couldn't stop binge eating everything in the house. I would pretend to my partner that my teenage boys had done it as I was so ashamed."
Now Tanya weighs 90kg, which is a total loss of 27kg, and now she's carrying up mountain hikes!
Tanya says, "I not only can get on the floor to play with my daughter I carry her up mountains and I'm not afraid to go to the beach or in the pool".
Still on her journey, Tanya now realises the numbers don't matter and what matters is how happy she is off the lounge.
"I'm the girl at the gym doing classes every day, I'm the girl that asks her trainer for higher box jumps, and I'm the girl that gets up every Saturday morning to do Parkrun!!"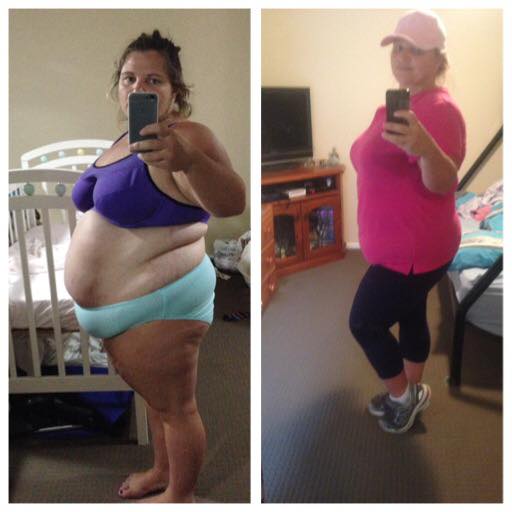 Healthy and happy
As she's become healthier and happier the urges to eat junk food just became less and less. Tanya now snacks on Banana chocolate chip cake and her Healthy Mummy smoothie, choc mint for breakfast.

Tanya is also saving money!
"My shopping has definitely come down and I spend under $200 per fortnight for two adults, two teenagers, and my one year old," she says.
Having a supportive family also helps Tanya reach her goals and also benefits the family, her 18 year old son lost weight and went from a 42 inch to a 36 inch waist purely from eating The Healthy Mummy food!
Making small changes adds up to produce big results!
Tanya says, "Just make one little change a week and you'll see! At first my only changes were giving up fizzy drink and walking." Look where she is now!
Make your small change now and join Tanya on the 28 Day Weight Loss Challenge.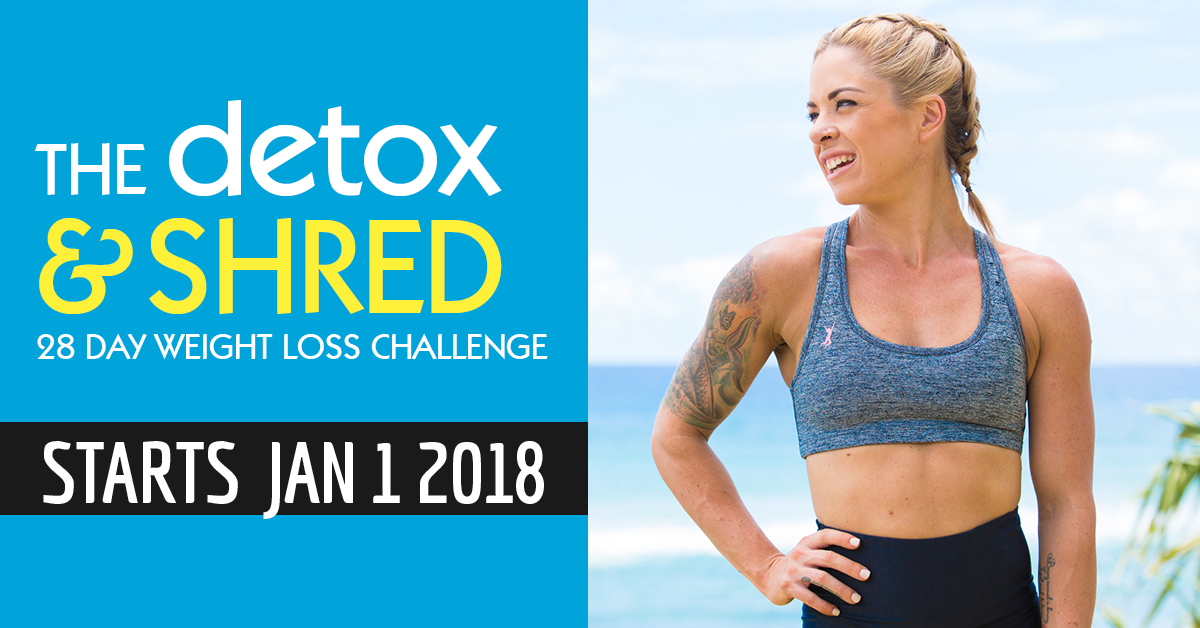 With more than 4,500 delicious (and healthy) recipes, 350 exercises & 24/7 support – the 28 Day Weight Loss Challenge is designed (and proven) to help busy mums like you lose weight!
This January, it's all about detox and shred! To learn more and join the Challenge, click here!