How this mum has lost 10kg in 7 months and has ditched the maternity clothes
Ashleigh Williams has lost 10kg in just seven months after signing up to The Healthy Mummy's 28 Day Weight Loss Challenge.
Ashleigh Williams has lost 10kg in just seven months after signing up to The Healthy Mummy's 28 Day Weight Loss Challenge.
The WA-based mum-of-four says the defining moment for her was when she was no longer to fit into her clothes.
"I guess the defining moment was not being able to fit into my 'fat' clothes anymore. I always gained and lost weight during and between pregnancies but after my last baby, I was still having to wear maternity clothes six months postpartum," she says.
"Now, I've lost 10kgs in seven months after starting in January this year. I've gone from a size 16/18 to a comfortable 14."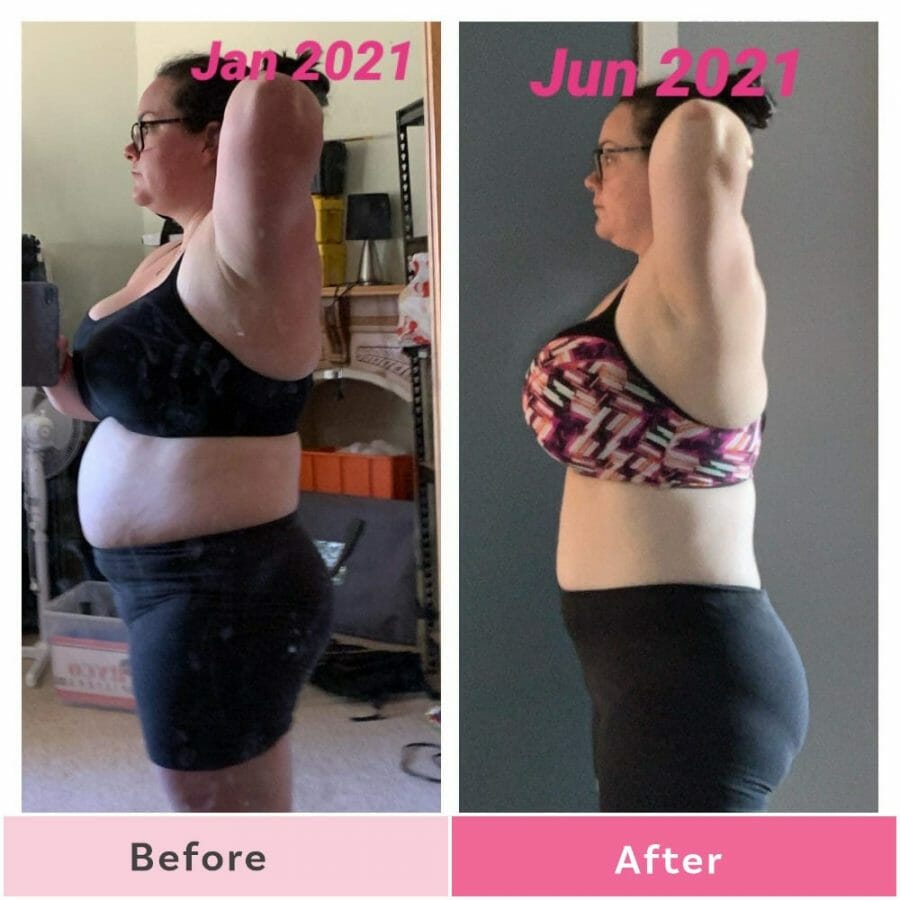 How this mum has lost 10kg and ditched the 'fat clothes'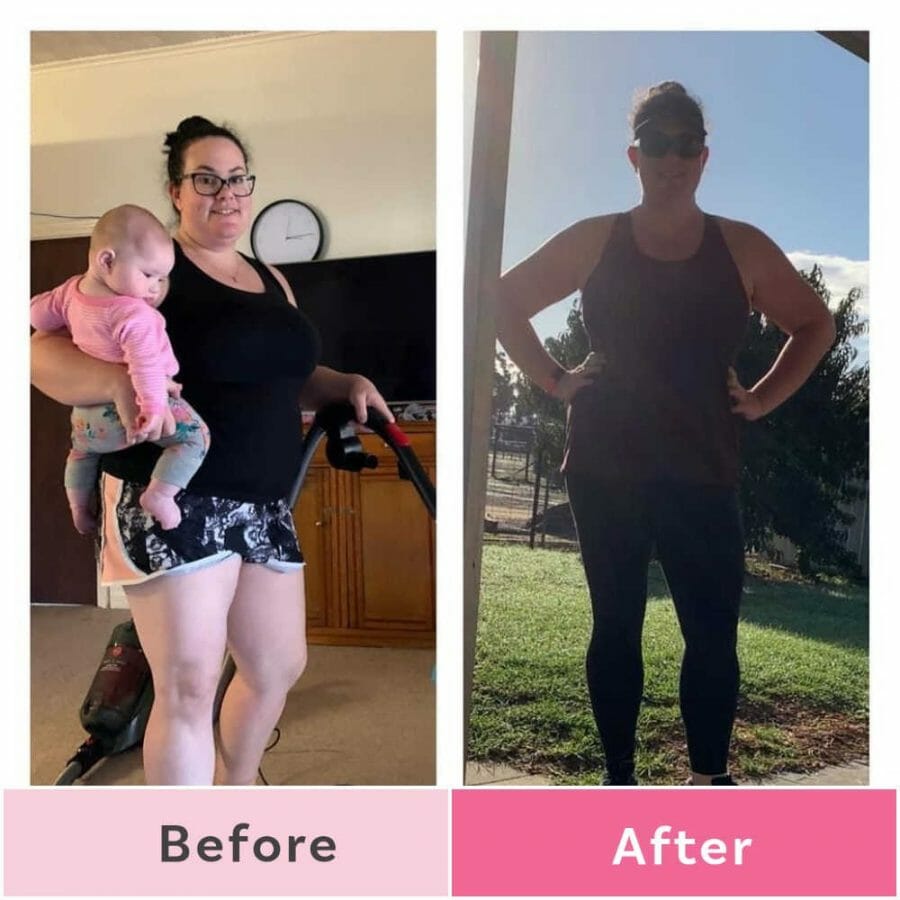 In fact, Ashleigh has noticed a heap of health benefits since losing the weight.
"I am fitter with a lot more energy. Planning my meals has made my days feel less chaotic. I have been having smoothies for breakfast from the start and have just recently started having one for my afternoon snack as well," she says.
"I love the original strawberry with almond milk, frozen strawberries and zucchini but my favourite is the premium espresso with full cream milk and heaps of ice."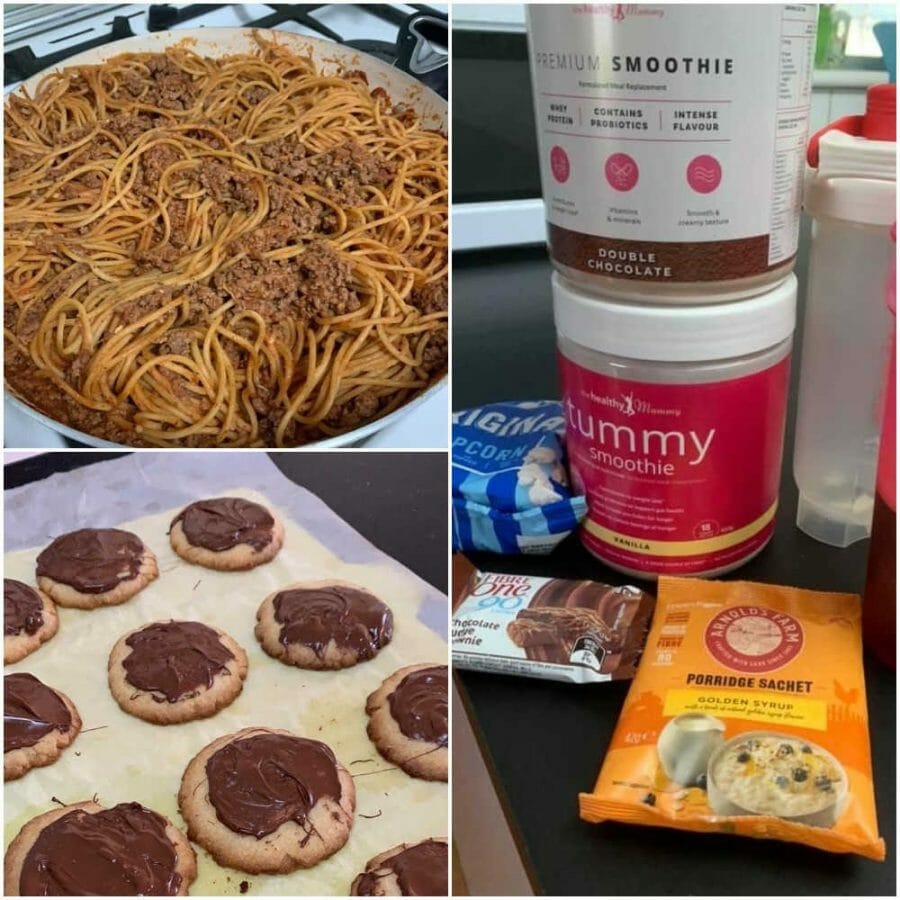 What a typical day looks like for Ashleigh
Morning snack – coffee and a Healthy Mummy biscuit (oat and pistachio or choc butter)
Lunch – wraps (ham/tuna/salami/chicken with salad) or leftover dinner
Afternoon snack – Healthy Mummy smoothie
Dinner – from The Healthy Mummy app
"My favourite meals are slow cooker nachos, healthy carbonara and chicken chorizo pasta(pictured). My favourite workouts are no equipment and Pilates with Jo."

Tips for success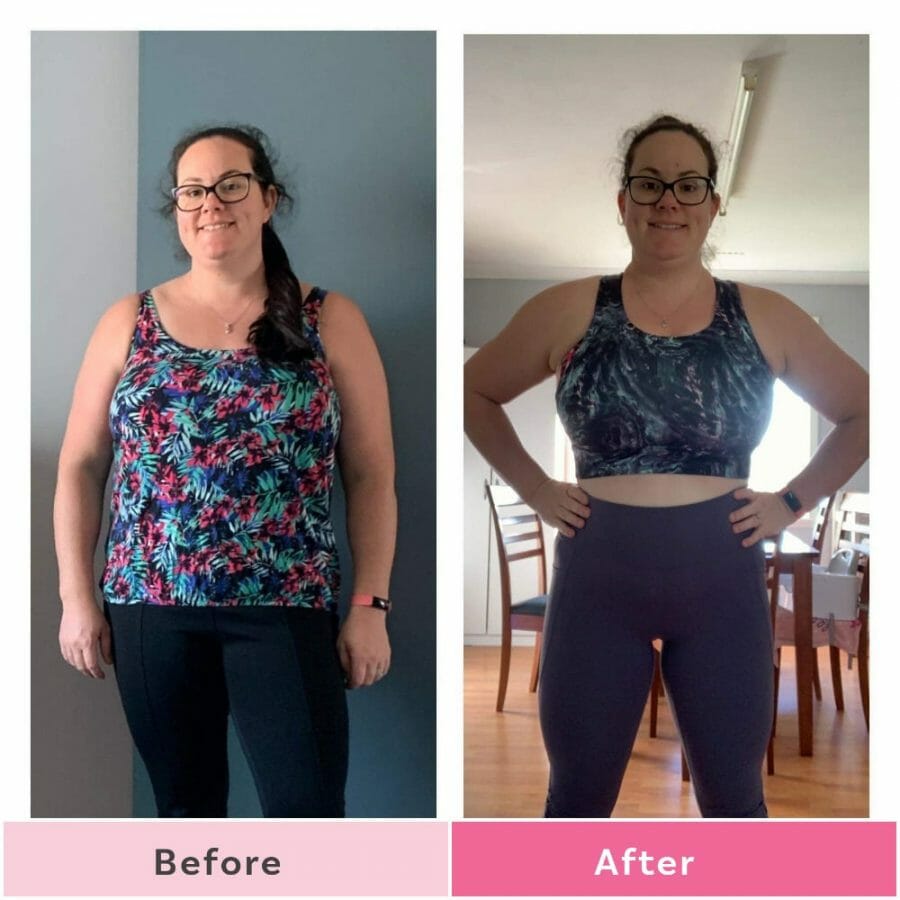 1) Start with small changes so you don't feel overwhelmed.
2) Measure yourself because your weight isn't always an accurate representation of your hard work.
3) It's for life, so make it fit into your lifestyle, you don't have to be doing everything that everyone else is doing.
4) Drink ALL the water you can.
"Think about the things you already cook and search the app for healthier alternatives and try all the workouts until you find ones that don't feel like a chore," Ashleigh adds.
"Relax with the programme, it's okay if you go over your calories sometimes. I guarantee you're still doing better than you were before you started."
Join us on our 28 Day Weight Loss Challenge TODAY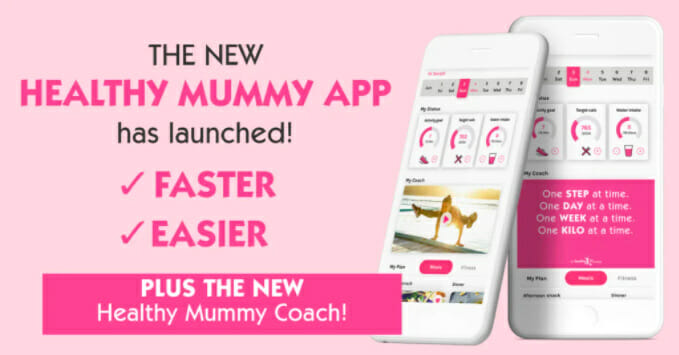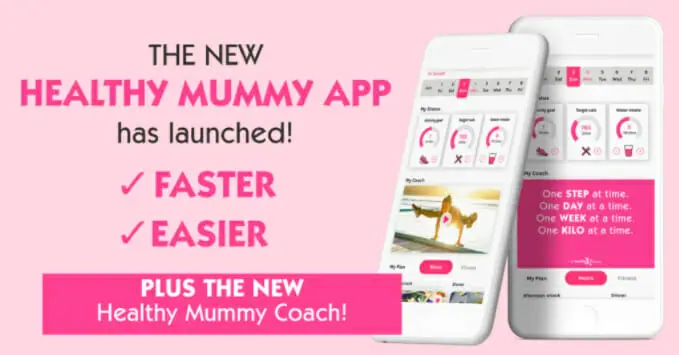 Want to shift your baby weight but feel like you have NO TIME in your day to exercise and eat healthily? That's where the Healthy Mummy's 28 Day Weight Loss Challenge can help.
Our Challenge entails: 
28 days of at home exercise routines (no gym needed) – with video instruction
Customisable and breastfeeding friendly meal plans
Time-efficient exercises for busy mums – under 30 mins
Challenge combines Pilates exercises with interval and circuit training (HIIT)
Suitable for basic to advanced fitness levels.
Home to thousands of EASY-TO-MAKE recipes.
To find out more on the 28 Day Weight Loss Challenge click here.