Mum makes a week's worth of healthy meals – 128 serves for under $245!!
Mum of 8 Michelle Knight has proved how much money you can save with the Healthy Mummy by meal prepping and cooking in bulk.
Mum of 8 Michelle Knight has proved how much money you can save with the Healthy Mummy by meal prepping and cooking in bulk.
Utilising the new 3 pot meal plan in the Healthy Mummy App,  plus using what she already had in her pantry and freezer, Michelle was able to meal prep a whopping 128 serves, with her shopping bill coming in at $ 243.70.
That works out at just $1.83 per serve!
Michelle was thrilled with her meal prep and how the 3 pot meal plan helped her save money.
Michelle said, 'Definitely sticking with the 3 pot meal plan for my family and for our budget it was the cheapest grocery shop I've done for a while!'

How does the 3 Pot Meal work
The 3 Pot Meal Plan is about making the most out of your time in the kitchen, saving you time and money. It shows how to make 3 bulk meals per week and turn the leftovers into a variety of wonderful meals.
This meal plan suits busy mum of 8 Michelle perfectly, allowing her to get ahead AND save money as part of the 28 Day Weight Loss Challenge.
What did Michelle make?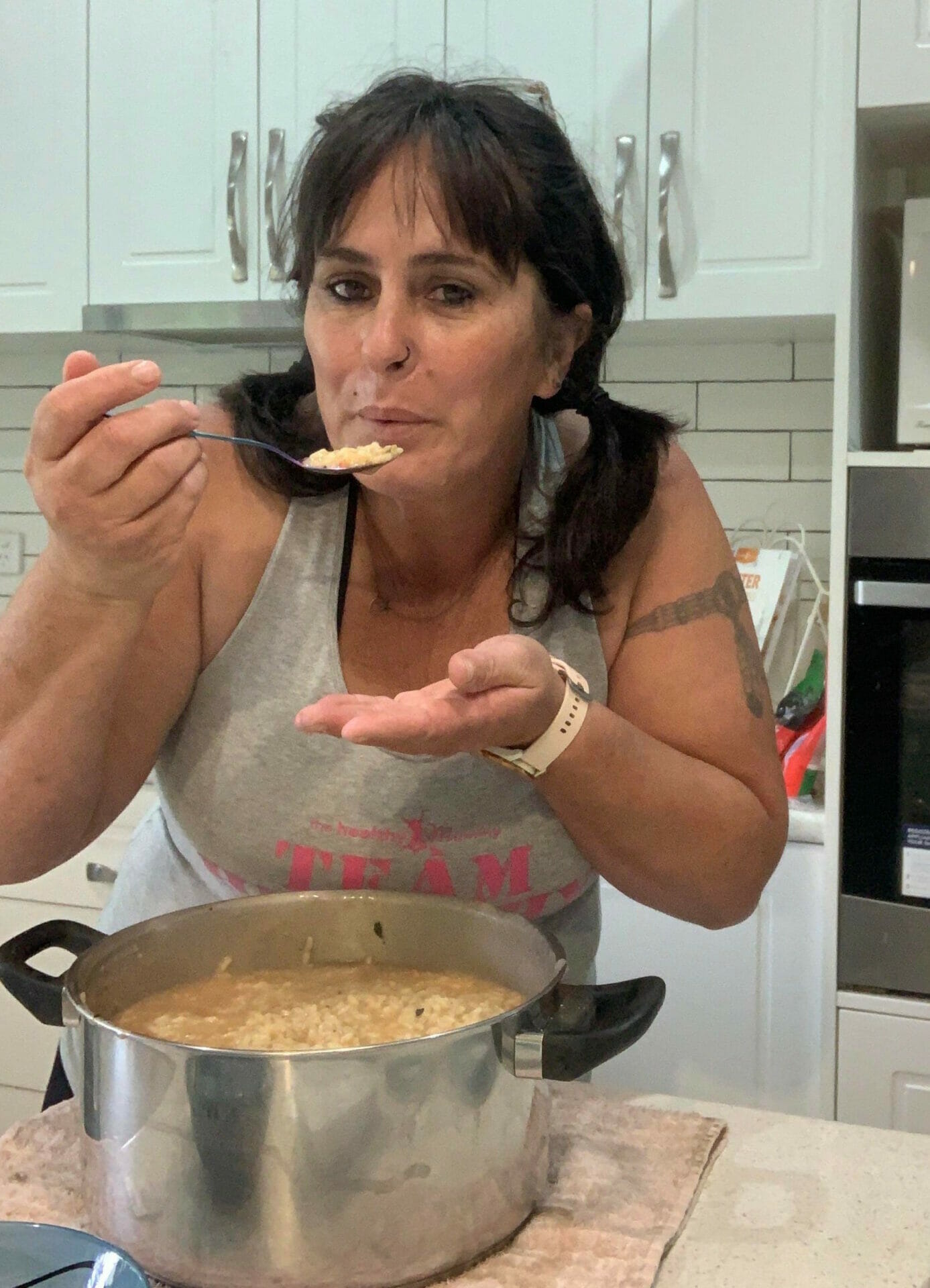 Michelle says  'After doing a pantry/freezer shop, off I went to the big smoke of Young NSW to shop at Woolworths and Aldi. I got the groceries we needed as a family and the challenge ingredients and then marked off non challenge items so I could do a costing.
'Using what we have already I was able to make from next weeks 3 Pot Meal Plan'
32 serves of Sweet and Salty mince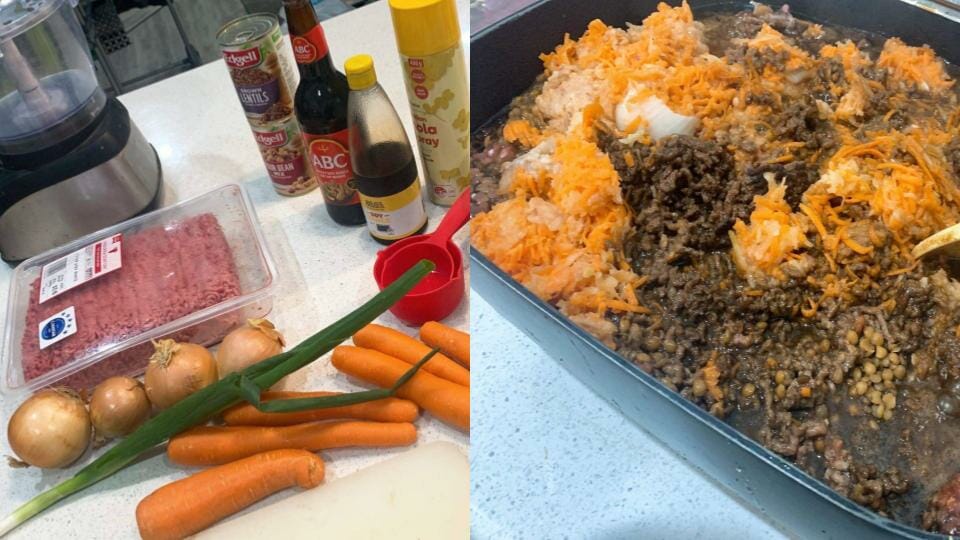 This will be the base for:-
14 serves of sweet and salty mince with rice
12 serves of sweet and salty pasta bake
6 serves of sweet and salty rice paper rolls
'And have 8 serves of the recipe leftover for little extras eg as a toastie or on toast with an egg for lunch.'
24 serves of butter chicken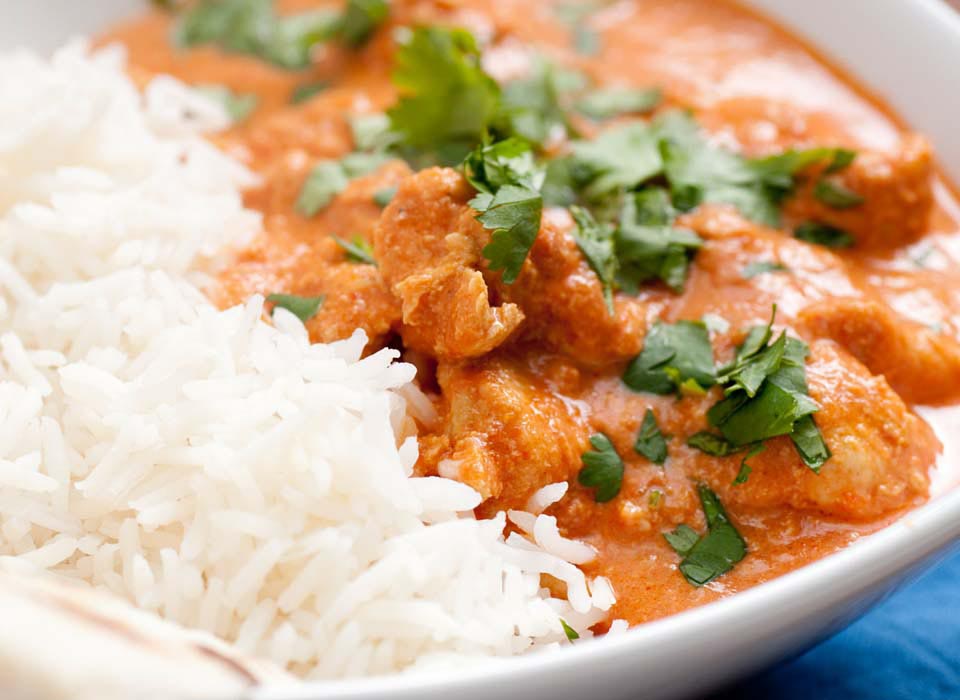 This will be turned into
8 serves as butter chicken with broccoli
10 serves as butter chicken nourish bowl (my boys will have 6 serves of these as a taco bowl)
6 serves as butter chicken toasties
18 serves pesto and cherry tomato risotto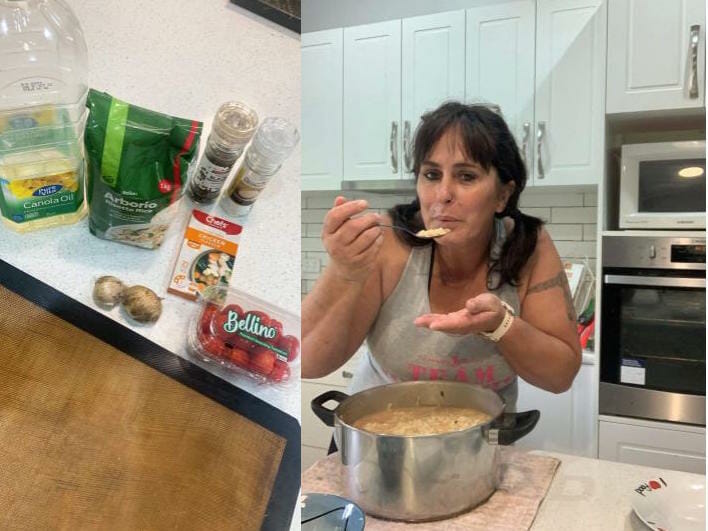 Which will make:
6 serves of arancini balls
6 serves of risotto
6 serves of risotto with grilled chicken
I'm also going to be making 54 or more delicious desserts and snacks
Michelle's Tips for Meal Prepping and Cooking in Bulk for her family
Embrace the new 3 pot meal plan.
Utilise the base recipe to make other delicious healthy mummy meals (I blended the lentils in the sweet and spicy mince so the family couldn't "taste" them,
Don't be afraid to bulk it up with veggies
Most importantly get the family in on it. My 18 yr old has requested the arancini balls for school lunches and the younger boys all loved the butter chicken.
Michelle's Secret weapon to less bloating
Michelle has been living a Healthy Mummy lifestyle for many years and has lost a whopping 37 kgs by following the 28 Day Weight Loss Challenge.
Not only that, Michelle has discovered one of the Healthy Mummy's revolutionary new products Carb X which delays the digestion of complex carbohydrates, slowing normal carbohydrate uptake and supporting carbohydrate metabolism.
Whilst not all carbohydrates are bad for you, too many refined carbohydrates like white rice, pasta, bread, sugar and ice cream can make losing weight difficult.
Michelle says she loves carbs and Carb X has really helped her feel less bloated.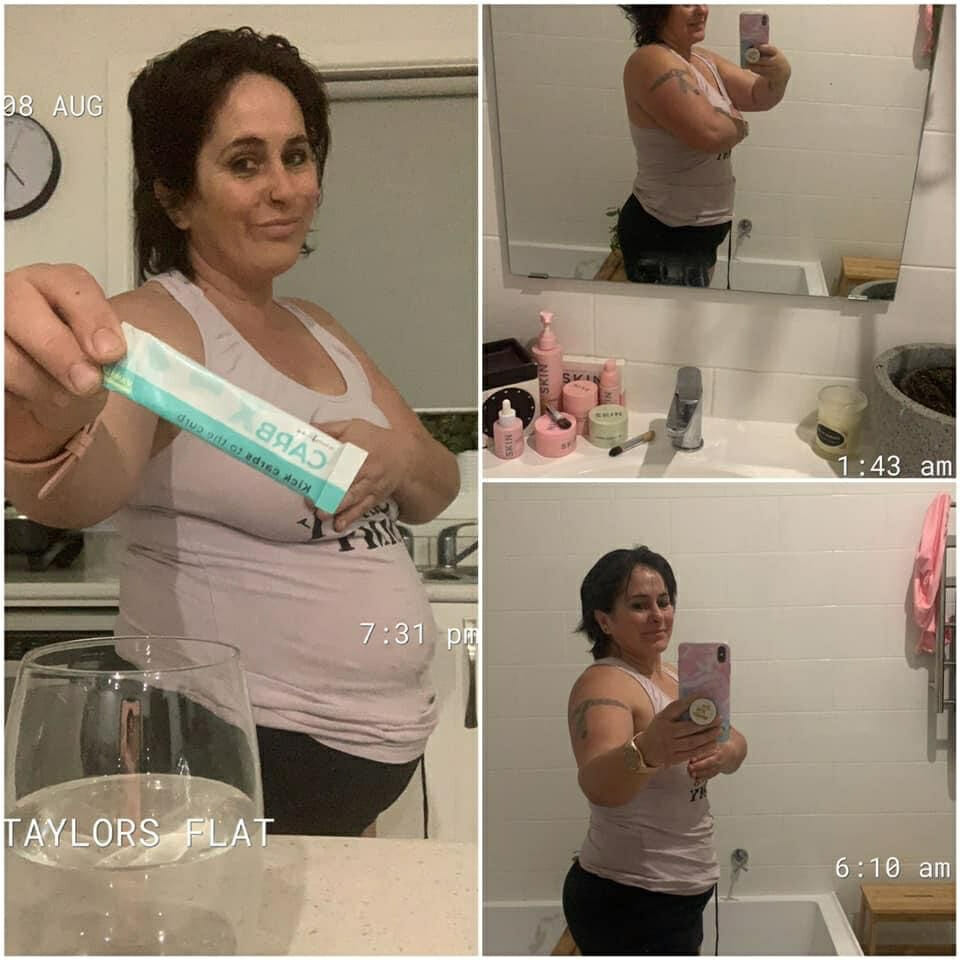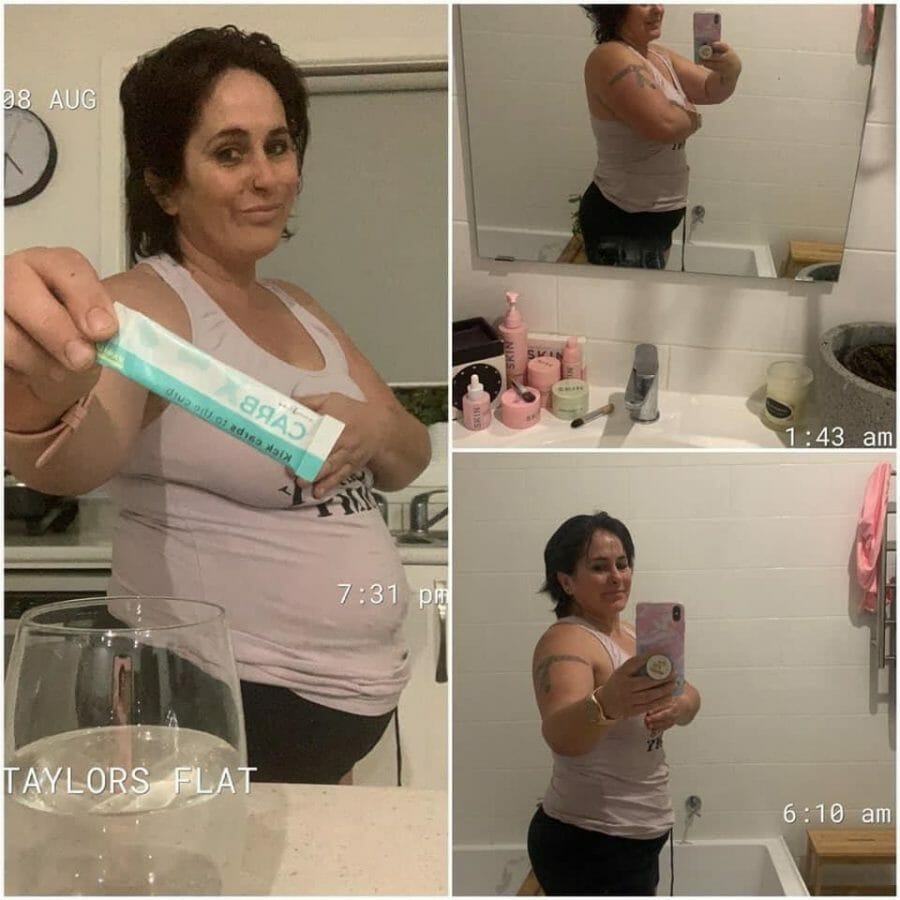 "For me, it's bread and butter. That's my comfort go to. I find Carb X works better for me particularly after a carb binge when I experience carb bloat," she admits.
"I find instead of being in incredible pain for a couple of days in eases after 12 hours not 72 hours. I limit myself to only using it for three days when I'm having strong carb urges as I really believe it's better as a tool not as a reliant. 
"And I use it to help me establish healthy habits."
In fact, Michelle says on the days she finds herself eating bread and pasta she uses Carb X.
"It definitely helps with the carb bloat which is why I love it," she says.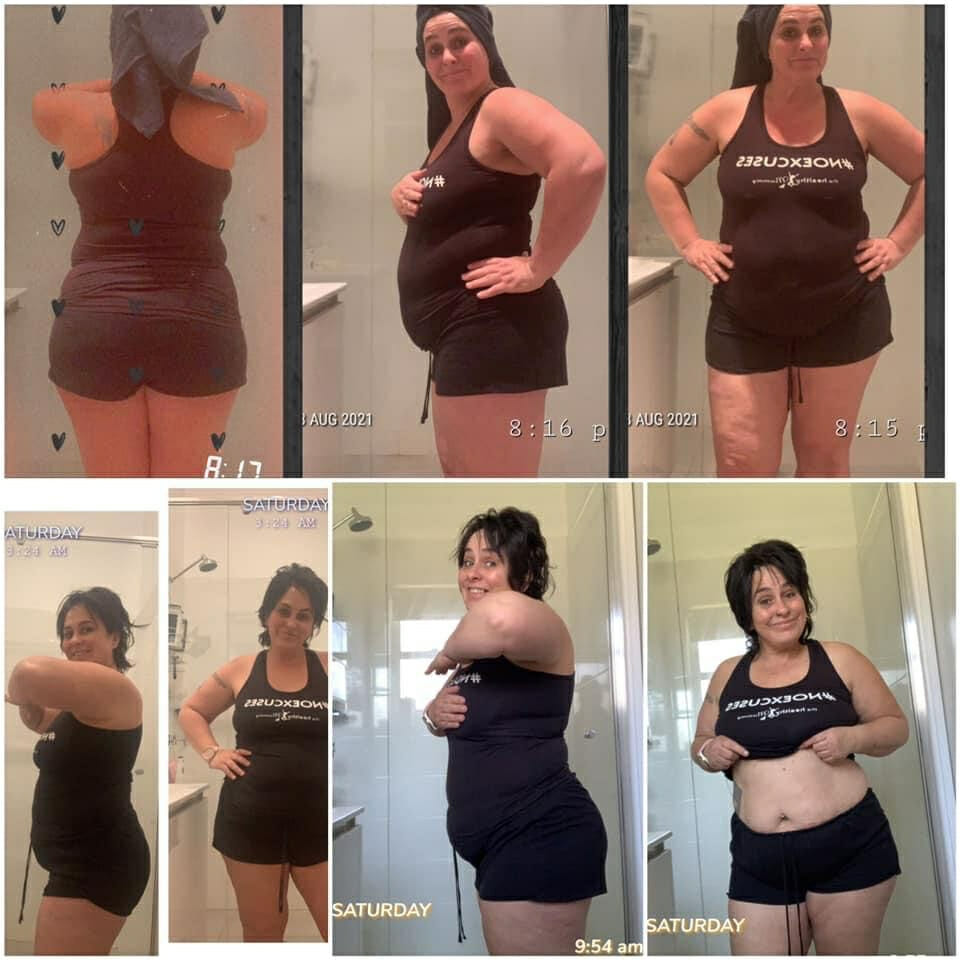 Michelle's favourite carb-heavy recipes:
All these recipes can be found on The Healthy Mummy app.
"I love that with The Healthy Mummy, I can still enjoy carbs and when I have those days of feeling tired or depressed and have too many carbs, that I can take Carb X to help me feel less bloated."