Mum shares, "Healthy Mummy has improved my diabetes"
We love seeing how The Healthy Mummy has helped improve our mum's health. Sharon shares how her diabetes has drastically improved thanks to the Healthy Mummy 28 Day Weight Loss Challenge.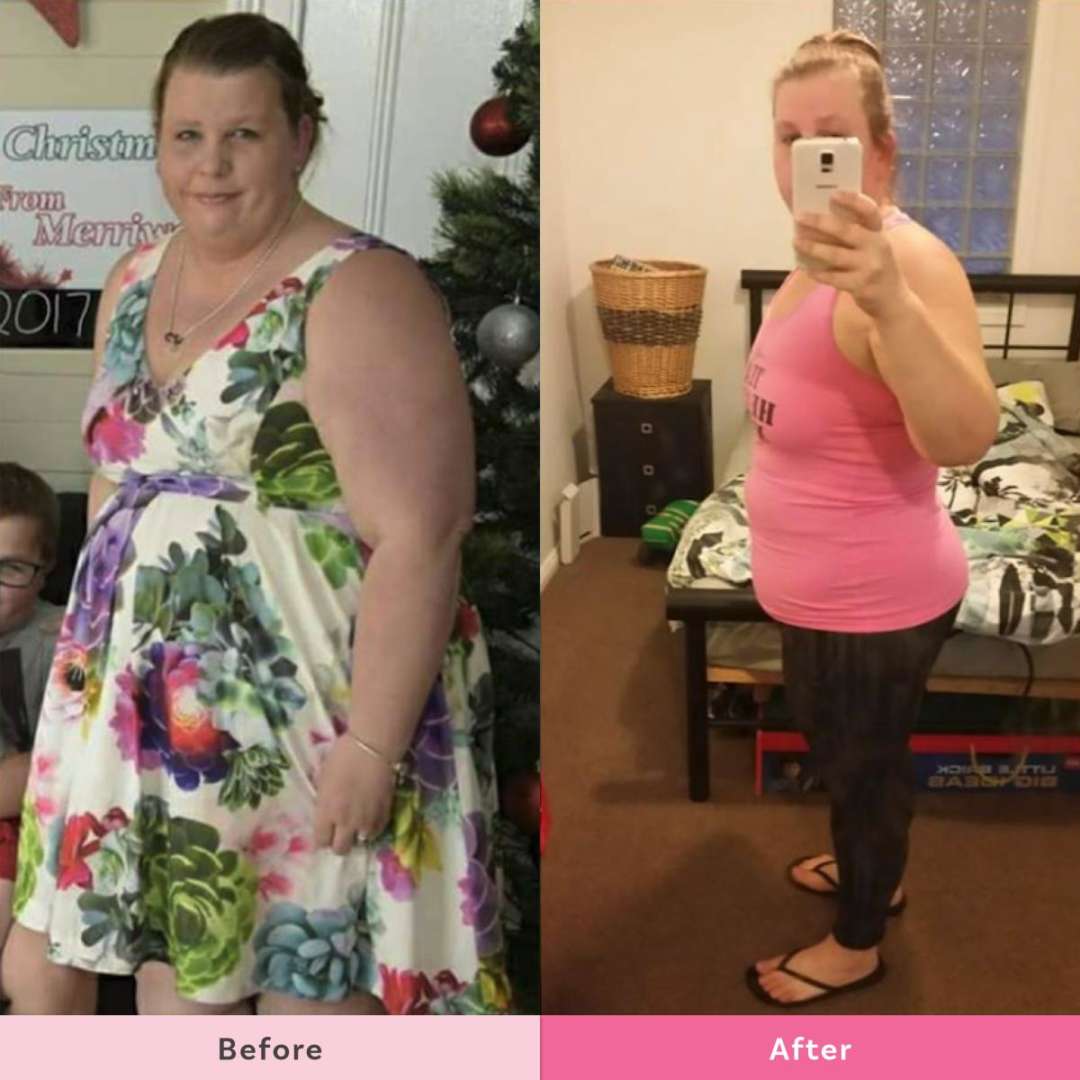 Mum shares, "Healthy Mummy has improved my diabetes"
Mum of five shares how her diabetes of 15 years has improved thanks to The Healthy Mummy.
Sharon Kenny, 33, is a mum of five boys, aged 11yrs, 9yrs, 6yrs, 3yrs and 2yrs old, from the small country town of Merriwa in the upper hunter in NSW.
Sharon started The Healthy Mummy in October 2018 at 110 kilos and is now down to 96 kilos. She has also gone from a size 22 to a size 14/16.
Sharon says, "I have been overweight all my life and it had just gotten worse after having my sons. It's taken me 11 months to lose the weight. I am a type 2 diabetic, on insulin, which I have had since the age of 18. I was on medication for my diabetes until I had my second son and the medication wasn't working anymore and I was put on insulin to control my diabetes.
"I struggled all the time to maintain my sugar levels and to look after my diabetes as I wouldn't take my medicine and I would end up very sick and hospitalised. The only time I would take care of my diabetes was when I was pregnant but as soon as I had the baby, I went back to not caring about myself.
"I also have suffered mental health from a very young age and have wanted to end my life. I have never felt good about myself . I always felt I wasn't enough and people would be better off without me. I had my mental health under control until after the birth of my 5th son, my anxiety and depression had come back and it was in full swing. I didn't want to leave the house I didn't want to be here.
"For a long time, I never looked after myself. I didn't believe I was worthy enough. I didn't know how too. I never exercised. I used to eat a lot of my feelings and just got more and more depressed and more and more overweight.
"But in October 2018 I found the Healthy Mummy and decided after having my 5 children and becoming sick with uncontrolled diabetes, bladder problems, knee problems, leg problems and being the biggest I had ever been enough was enough something had to be done.
"So, I signed up to a 1-year membership, bought my first lot of Healthy Mummy Smoothies and started my journey with Healthy Mummy. I have never looked back, it's the best decision I have ever made for myself and most importantly for my whole family."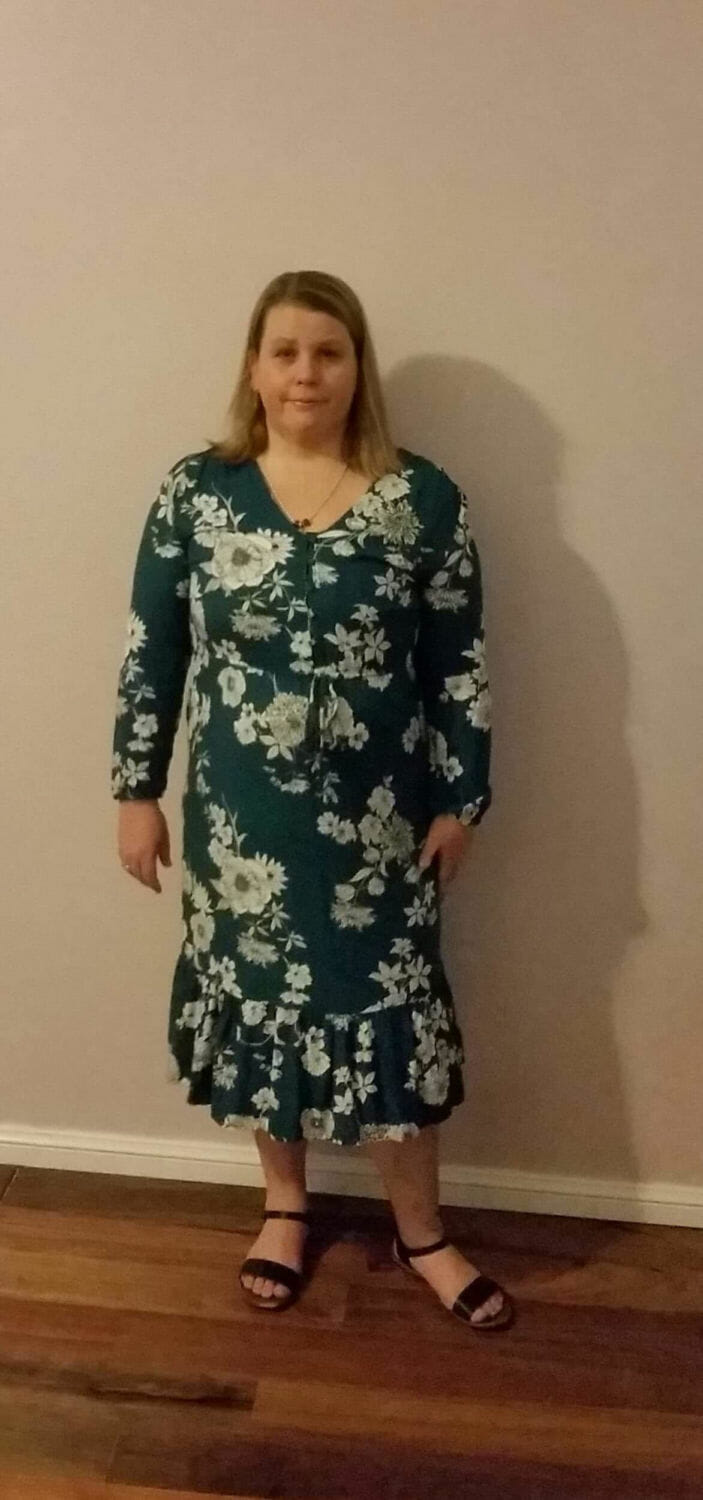 How the Healthy Mummy helped improve Sharon's health
Sharon says the Healthy Mummy has improved her diabetes as it's helped her to control her sugar levels.
Sharon shares, "I have dropped from 4 insulin injections a day to 1 injection and 2 tablets.
It's also improved my mental health. I am happy, more energetic, less moody and enjoy being alive. Healthy Mummy has made me a happier person and made me realise I am important and looking after myself is a good thing and if I'm happy the whole family will be happy.
"I now walk a lot and it has been my main form of exercise but I also use the 28 Day Weight Loss Challenge app for exercise as well. My favourite exercise to use was Tabata or dance fit."
"I use the Healthy Mummy Smoothies twice a day, my favourite flavors being Vanilla, Salted Caramel, Caramel, Choc-fudge and cookies and cream. My children also enjoy all the flavours of the kid's smoothies. I also take Metabolism support and the Apple cider vinegar tablets."
Sharon's favourite recipes
Curried sausages
Banana cake
Choc chip banana bread
Sharon adds, "We love The Healthy Mummy so much as we never feel like we are missing out and we are eating everything we always enjoyed, just preparing and cooking it in a healthy way."
"I have gone from a size 22 to a size 14/16 and still working to get to the size I want to be, but I know with the support of the Healthy Mummy and access to all the recipes and exercise on the 28 Day Weight Loss challenge app I can not go wrong."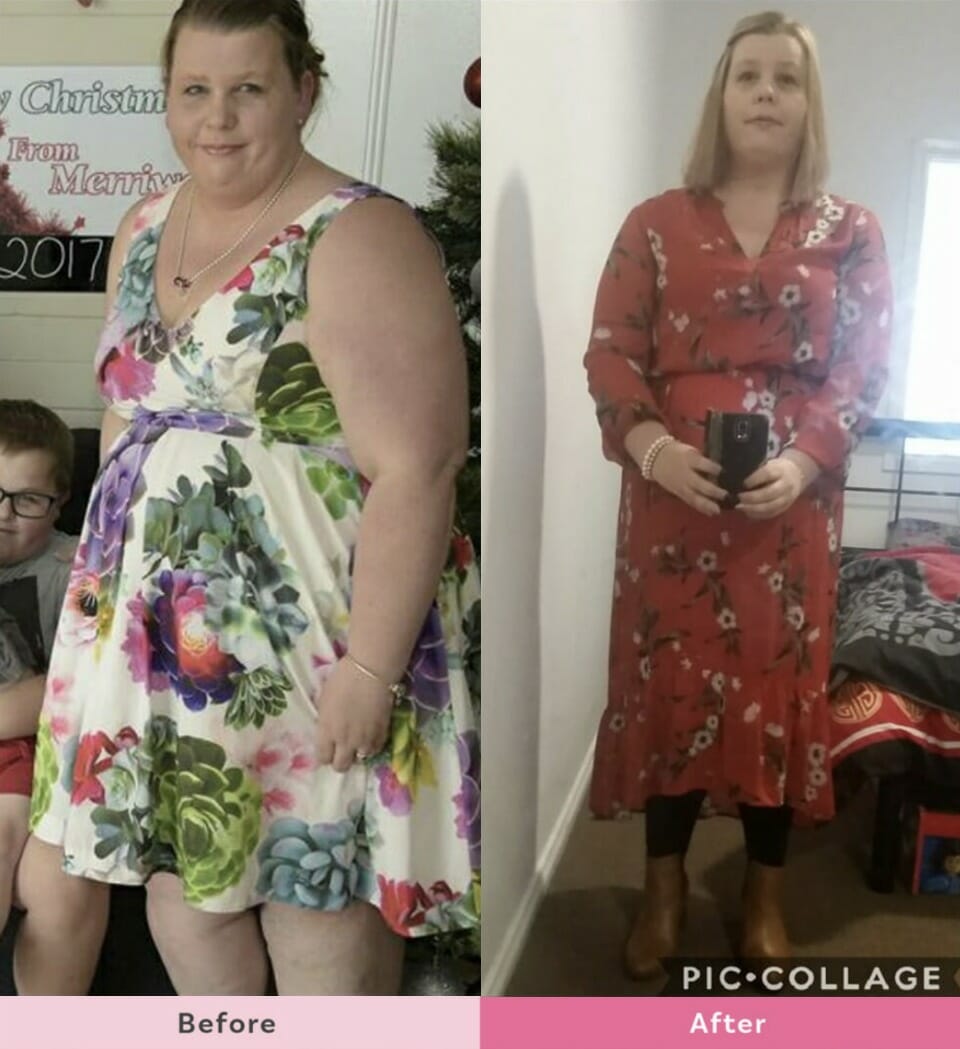 Sharon's top 3 tips for success
Make small changes to start with and then it won't get so overwhelming and you are more likely to continue.
Don't be afraid to ask for help on the support pages.
Remember its OK to put yourself first because if you don't look after yourself you are not going to be able to take care of others.
Sharon's motivation tips
Remember why you started this journey in the first place.
Remember the way you feel when you eat those foods that are not good for you. Do you want to feel like that again?
Don't give up, you are worth feeling amazing, you are worth looking after you.
Sharon adds, "Healthy Mummy is the most amazing supportive mums/women's group I have ever been a part of and I have met some amazing women that I now call friends. Without the support of the Healthy Mummy group I don't believe I would have got this far as you just get so much support."
Join the 28 Day Weight Loss Challenge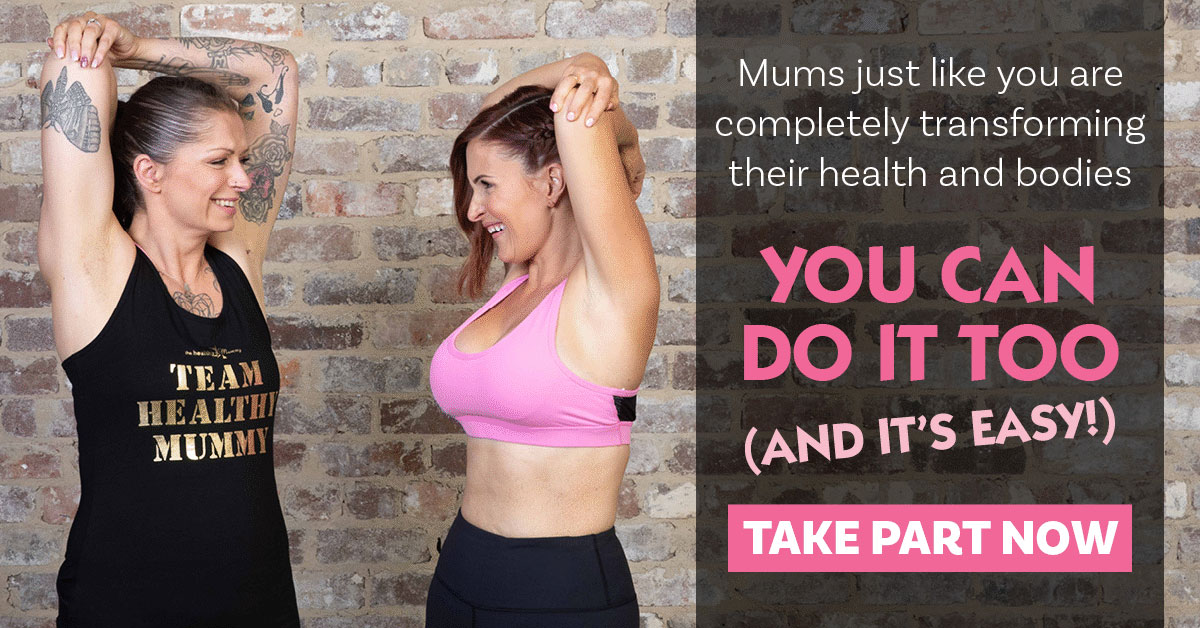 The no.1 mums only weight loss program
The brand new 28 Day Stronger fitness app has launched! Take part now in The 28 Day Weight Loss Challenge
You get unrestricted access to :
● Over 400 AT HOME WORKOUTS
● Nutritionist designed weekly meal plans
● Personal Trainer crafted At-home workouts
● Daily Motivation from My Coach
● Personalised Shopping lists to make life easy
● Over 4,000 healthy and delicious recipes at your fingertips