Mum set herself a 50th birthday weight loss goal and she smashed it – a week early!
After years of yo-yo dieting, this mum loved it when she found a family friendly healthy eating plan that helped her to achieve her 50th birthday weight loss goal. A whole week early!
After years of yo-yo dieting, mum Bec Msosi found a family friendly healthy eating plan that helped her to achieve her 50th birthday weight loss goal. A whole week early!
This HOT MAMA credits the nutritious recipes available on The Healthy Mummy 28 Day Weight Loss Challenge meal plan and the delicious Healthy Mummy Smoothies to her weight loss success.
She shares her weight loss journey below and tips to help you with your weight loss journey.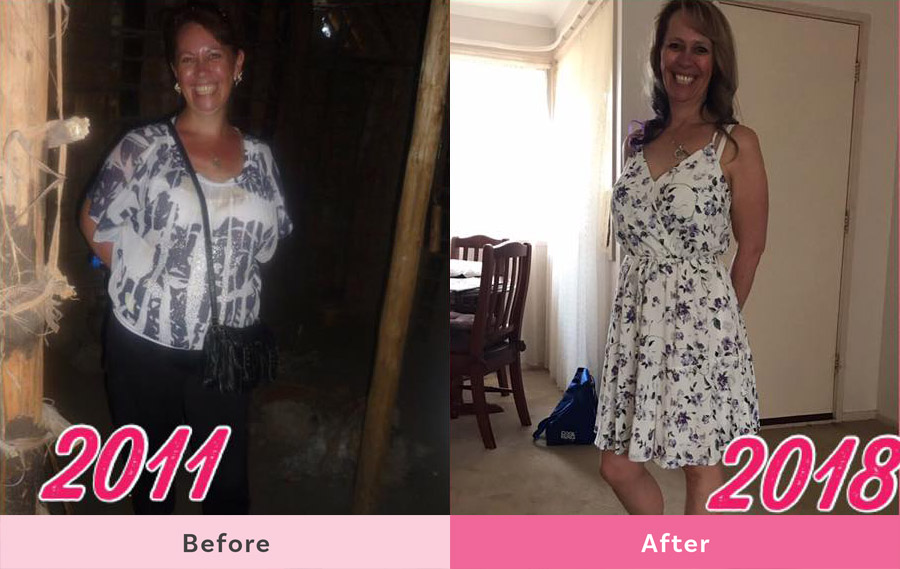 Bec's weight loss journey
Single mum Bec has a (nearly) 30-year-old and a 6-year-old and has spent years trying different diets, losing weight and then putting it all back on again.
She says, "I was totally unhappy with myself, my eating habits and my body."
Exercise has never been an issue for Bec, she happily exercises each morning at home but she found it was her eating that was letting her down.
Bec said, "Healthy eating was something I could do, but the cakes, ice cream, takeaway and chocolate kept slipping in and jeopardising my efforts."
In November 2017 she purchased some diet shakes from the supermarket as another quick fix attempt to lose weight.
She said "I was using them for around six weeks and nothing was happening except I was starting to feel gross, bloated, lethargic and down! It wasn't working!
I needed something but what?"
Discovering The Healthy Mummy Smoothies
In January 2018 after seeing a Facebook ad about The Healthy Mummy Smoothies, Bec decided to give them a go.
Her reaction was "Wow, I loved them right away. The taste and the way I felt, so full of energy… I started with choc mint and chocolate!"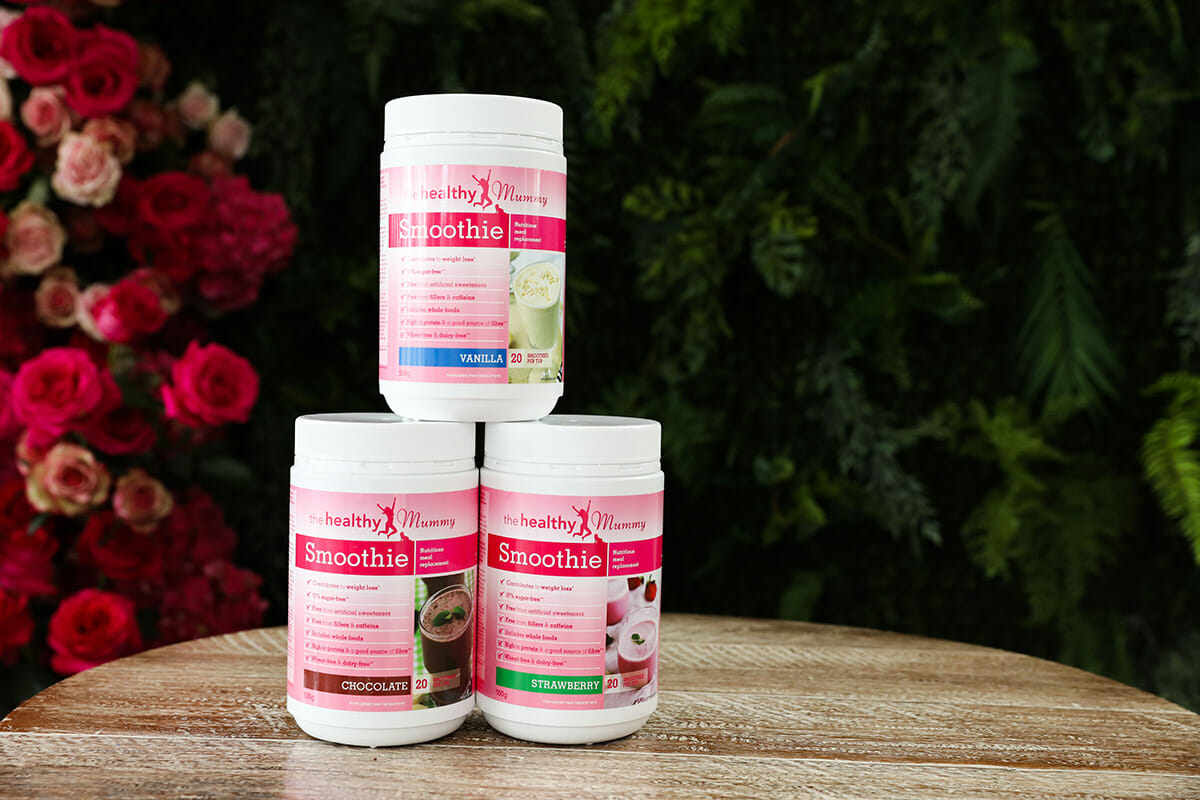 Around a month after starting the smoothies Bec joined The Healthy Mummy private support group as she says, "I needed to find strength and motivation and I needed to hold myself accountable.
The support I found was enormous, such a beautiful group of wonderful ladies!'
Joining the 28 Day Weight Loss Challenge
A couple of months later after watching "all these brave, amazing ladies post stories on their journeys" Bec was inspired to try the 28 Day Weight Loss Challenge.
She says, "So I signed up during the $1 trial and during my first 28 Day Weight Loss Challenge I lost 2kg!! I loved it and after it ended I signed up for two years and I haven't looked back."
When Bec tried the Mexican Lasagne she says, "Omg words cannot express how yummy my dinner was."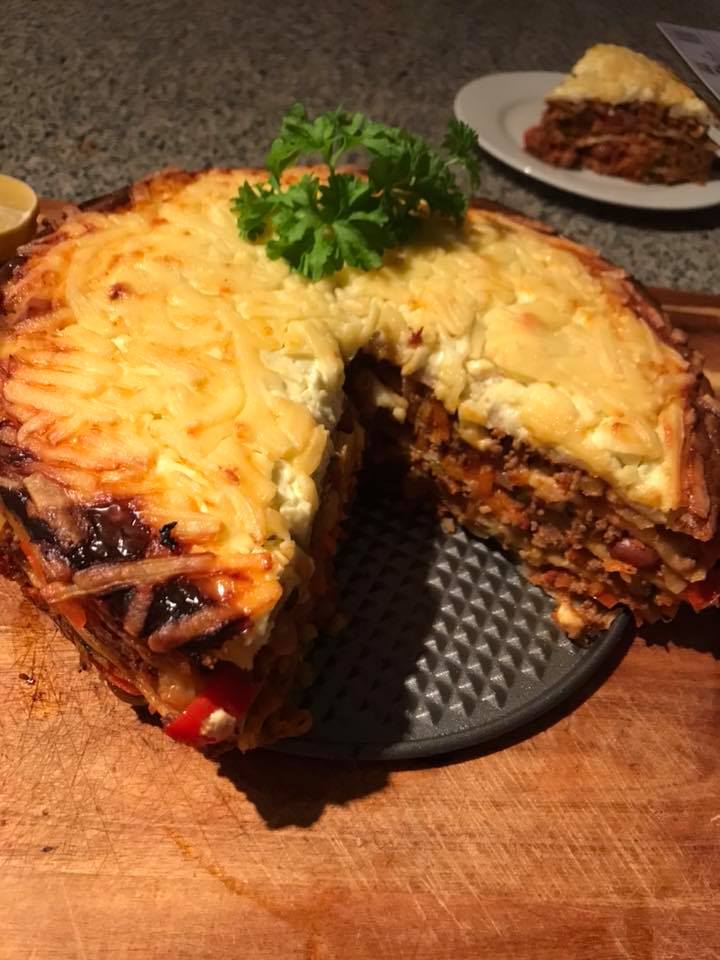 Getting the hang of meal prepping
Bec struggled at first with meal prepping. She says she hated the idea of being in the kitchen cooking on the weekend and this lead to her slipping up a lot in the early days.
She says "Weekends I struggled to stay on track. I'd end up eating ice cream, pizza, subway or any other type of takeaway due to my lack of motivation to cook."
"So I started gradually, cooking extra servings while cooking our nightly dinner and slowly I started having a freezer stash and it made life so much easier.
I loved having those meals and so now I spend one Sunday every three weeks of cooking meals and snacks to keep that freezer full of yummy healthy meals".
Weight loss results
Bec has lost 8kg with The Healthy Mummy.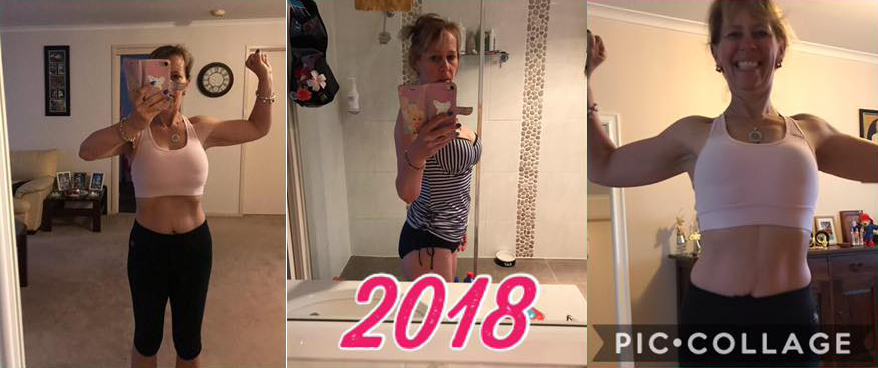 It was her goal to lose the weight before her 50th birthday in October. By working hard, sticking to her 28 Day Challenge meal plan and exercising five days a week she reached her goal one week before her birthday!
Reflecting on her journey Bec says "The Healthy Mummy has been my saving grace. Without it, I wouldn't be where I am now.
I don't have to think about what I am eating, the challenges provide me with meal plans that I follow. If there's a meal I don't like, the hub provides so many other options.
I love The Healthy Mummy Smoothies, Healthy Mummy Supergreens and Healthy Mummy Metabolism Support Tablets are amazing.
I'm a single mum of a wonderful six-year-old and she also loves the delicious meals that are in the hub so it's a lifestyle that is very family friendly".
"It doesn't matter what your age"
"It doesn't matter what your age, as part of The Healthy Mummy you can achieve great things. You will never go hungry because the food is amazing, the support is second to none and The Healthy Mummy app keeps me on track with water, exercise and the calories I've eaten!
Thanks Healthy Mummy, you have given me an amazing healthy lifestyle and a body I can be proud of at 50!"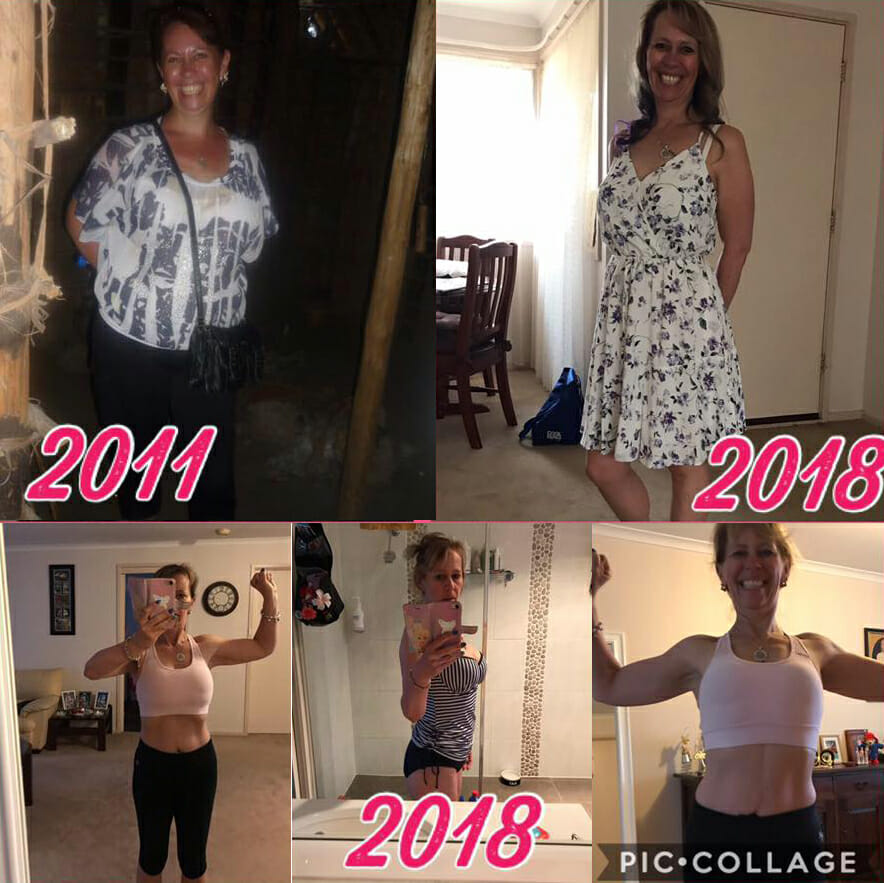 Bec's tips to help with your weight loss journey:
"Exercise first thing in the morning. That way it's done. I love to get up early before my little one wakes, but even if she is awake, she knows that I exercise and her seeing me is ensuring I am setting a good example to her.
Meal prep. But if you can't, try to cook extra serves daily so that you can slowly build up your freezer stash.
Believe in yourself. No one else can do that as well as you.
Bite the bullet, join the 28 Day Weight Loss Challenge and see how you go. I promise you won't regret it".
The Healthy Mummy team would like to congratulate Bec on reaching her weight loss goal before her 50th birthday. We can't believe she is 50! Must be her healthy lifestyle that is keeping her so young.
Read – Losing weight in your 40's and 50's and Why are proteins and good fats so important to the health of women over 45
Join The Healthy Mummy 45+ support group
To connect with other mums, share and exchange tips on weight loss, recipes and general support join the group HERE. 
Why not try our Healthy Mummy Smoothie 45+ which has been specially formulated for the health needs of women over 45! Grab yours here.
Ready to become a Healthy Mummy and kickstart your weight loss?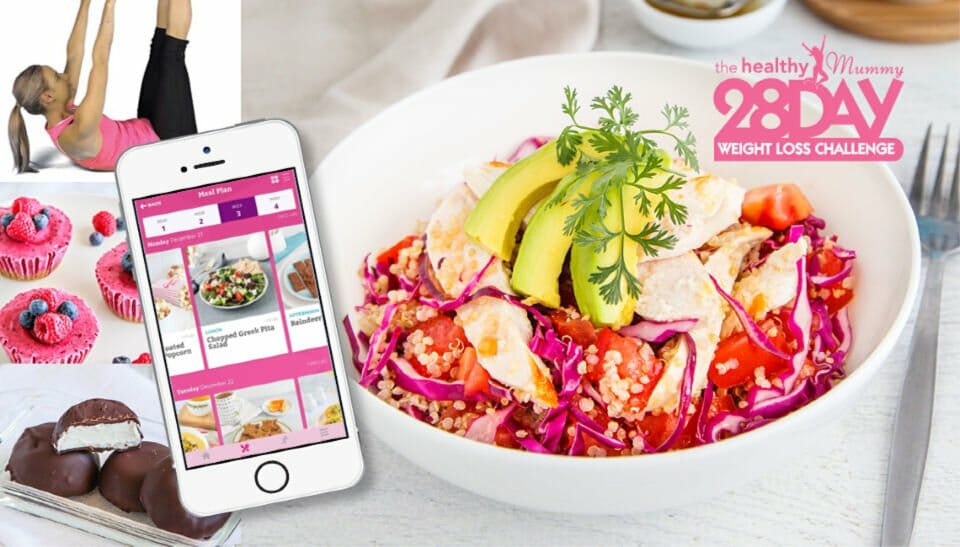 If you are interested in kickstarting your weight loss and want to improve your energy – not to mention – improve your overall health and wellbeing – our 28 Day Weight Loss Challenge is an awesome program to check out. 
Our 28 Day Weight Loss Challenge includes:
28 days of at home exercise routines (no gym needed) – with video instruction
Customisable and breastfeeding friendly meal plans (including a 7 day cleanse)
Time-efficient exercises for busy mums – under 30 mins
Challenge combines Pilates exercises with interval and circuit training (HIIT)
Suitable for basic to advanced fitness levels
Home to thousands of EASY-TO-MAKE recipes!
To learn more about our 28 DAY WEIGHT LOSS CHALLENGE CLICK HERE