This is what exercise at home looks like
It can be hard to find time to exercise when you're a busy mum, even harder when you're stuck at home with young kids.
If you're following our healthy eating and exercise plan there are ways you can get your daily exercise in without costly gym memberships.
All of our 28 Day Weight Loss Challenge workout videos are created specifically for you to do in the comfort of your own home!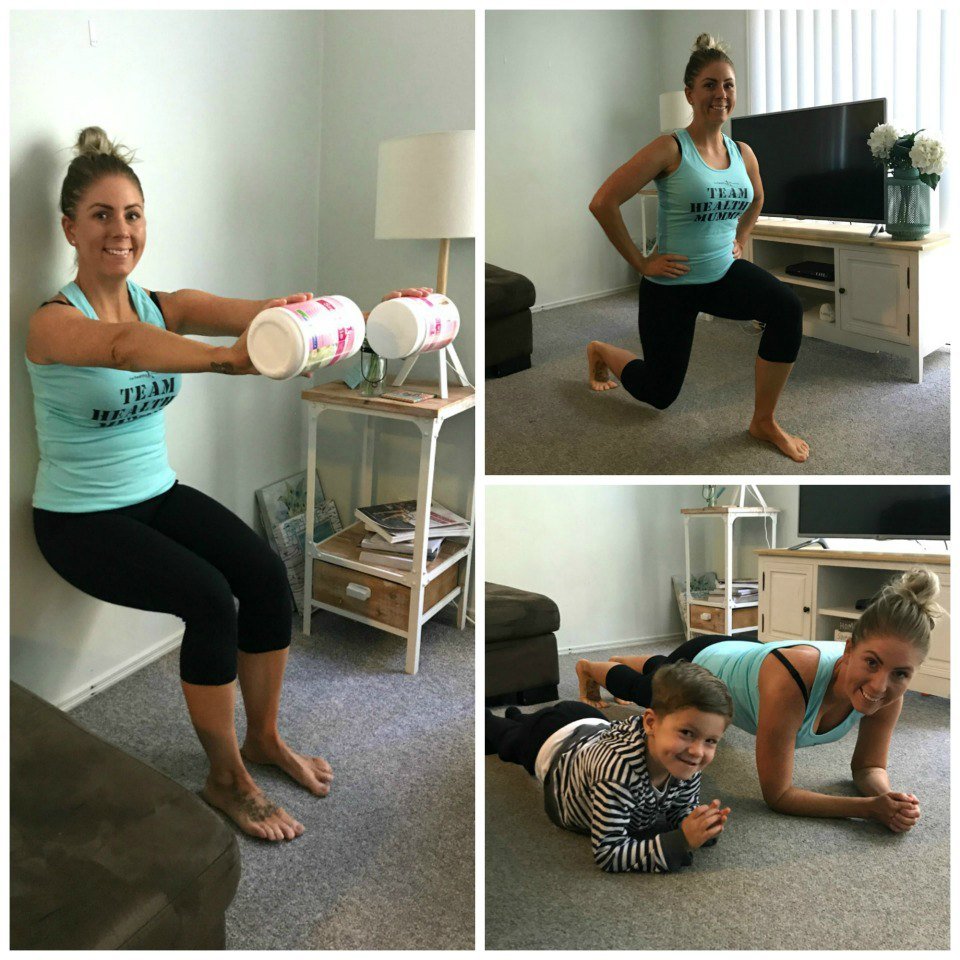 Exercising at home is easier than you think!
Incidental exercise can be a great way to get moving, without even knowing it! From doing everyday household chores to picking up your kids, all of these activities add up.
Regular exercise done in short bursts throughout the day means you can get on with the tasks of your day and STILL get be on top of your weight loss goals.
Check out these 5 exercises you can do at home (no equipment required):
Try this easy to follow HIIT workout to easily burn over 500 calories.  You can do these easy HIIT exercises at home, at the park, or pretty much anywhere.
Targeting your legs doesn't have to be done at a gym! This mum is proof and shows how she completes these 5 leg exercises at home and has never been fitter.
Yoga can be a great way to re-charge and re-centre. As it can be hard to get to a yoga class if you're with your kids all day, why not try it at home!?
When your children are having a nap or playing outside, you can roll out your mat and do these 4 moves which also tone your butt and thighs!
No gym required! You can use your own body weight though as you gain strength, you may want to incorporate some light weights (you can buy these very cheaply from Kmart or even use cans of tinned tomatoes or filled up water bottles).
Need a simple, doable exercise for blasting belly fat? Here it is! These 4 moves can be done anywhere and at any free moment you have, meaning they're that easy!
This is how you can get your booty summer-ready!
Are You Ready To Become A Healthy Mummy?
If you want to take charge of your own health and weight – then join our 28 Day Weight Loss Challenge TODAY.
With more than 4,000 delicious (and healthy) recipes, 350 exercises & 24/7 support – the 28 Day Weight Loss Challenge  is designed (and proven) to help busy mums like you lose weight!
To learn more about our challenge OR to join – click here.