Quick and easy meal prep ideas for the times when you just need quick and easy
We strongly believe in meal prepping at The Healthy Mummy, but sometimes you just don't have the energy or time. These mums share their favourite quick and easy recipes for when you just can't be bothered.
Meal prepping is important if you like to save money and like to eat healthily.  However, some weeks you will find you are lacking in energy and time to do a full meal prep for that week. These are the weeks when you need to prep on a whim some easy, quick but healthy meals.
These mums say eating healthy doesn't have to be difficult. They have prepared these meals and snacks last minute but have still managed to keep on track to meet their health goals! And their families have loved them.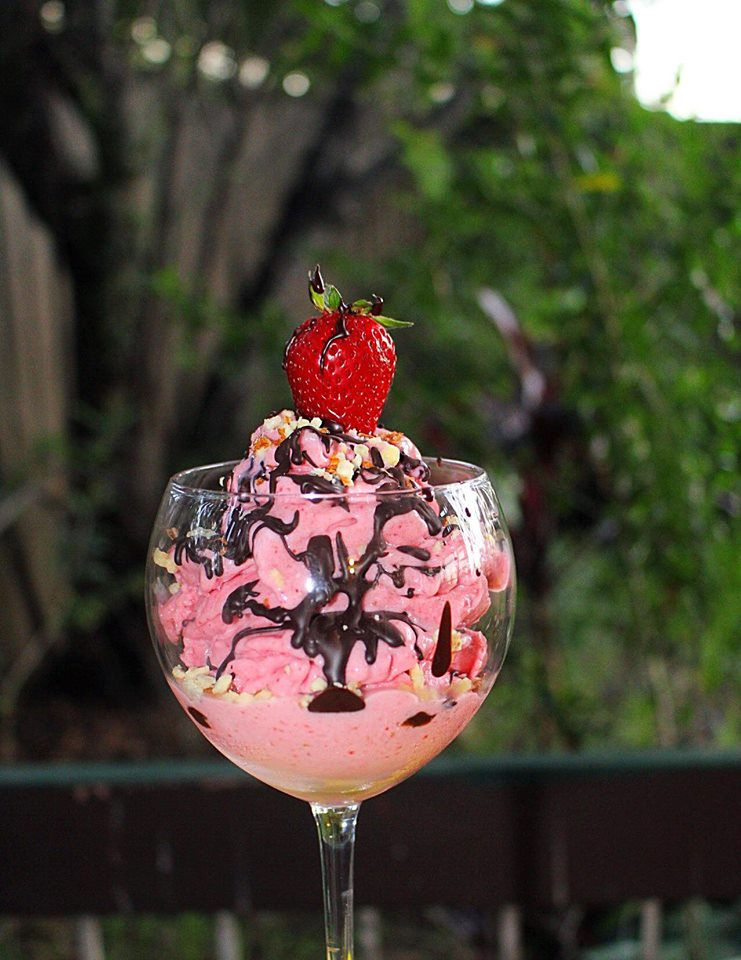 What to prep when you are short on time and energy
Strawberry and Banana Frozen Yoghurt
Andrea Hutton was craving ice cream. She says she even walked to the supermarket, but thanks to strong willpower and lots of strength, she decided against purchasing this dessert.  It was then that she remembered an amazing recipe she had tried previously so she decided to whip that up instead. "I added some crushed almonds and two squares of melted 85% chocolate on top."
Andrea says it "tasted amazing and was guilt-free!" 
This absolutely delicious and scrumptious frozen yoghurt is from The Healthy Mummy 28 Day Weight Loss Challenge recipe hub and is completely refined sugar-free and filled with banana and strawberries giving you a boost in important vitamins and minerals.
Chocolate Peanut Butter Crumble Balls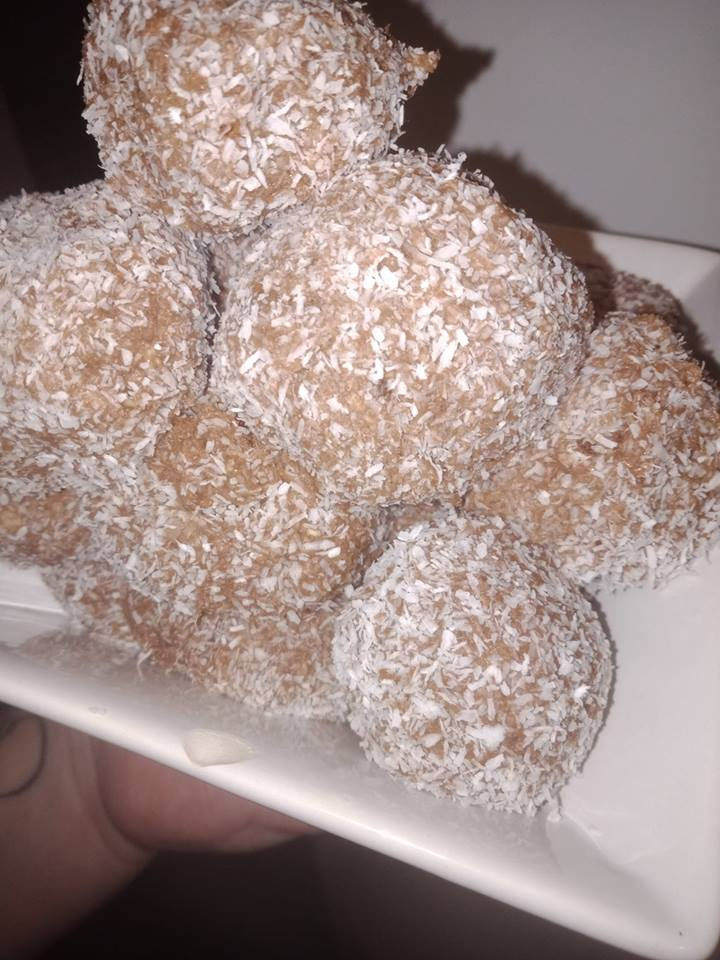 Krystal Marlenee says she didn't have a good day food wise with eating just chips and minimal water. She says that in the hope that tomorrow will be a new day, she "whipped up some chocolate peanut butter crumble balls before bed."
"Time to refocus," she says, "hopefully tomorrow is a better day with my eating and the kids."
This yummy recipe can be found in the 28 Day Weight Loss Challenge recipe hub.  They are a great source of protein and iron thanks to the dates and peanut butter content.
Weetbix Slice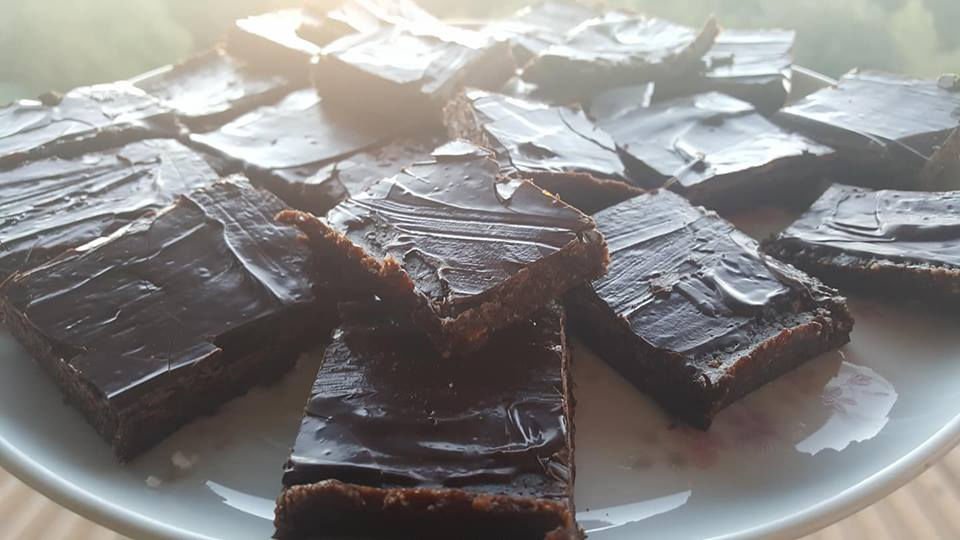 When you are trying to lose weight, snacking plays an important role in your weight loss journey.  Snacking actually can help you lose weight the healthy way and here at The Healthy Mummy 28 Day Weight Loss Challenge, we are big believers in three healthy snacks and three healthy meals per day.
This is what our lovely mum, Tiana Jane Ida had in mind when she quickly whipped these together in less than an hour. She says that all the recipes were made from pantry staples, except for the chocolate chips, which she says set her back $2. "All are going straight into the freezer," she says.
This Weetbix Slice is totally yummy and full of guilt-free chocolatey goodness. It is high in fibre and completely refined sugar-free.
White Chocolate and Apricot Slice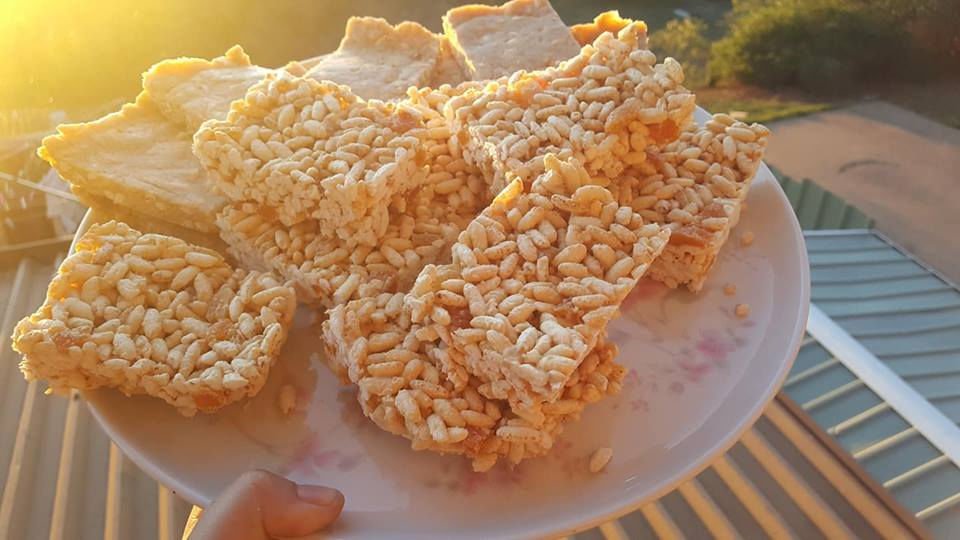 Tiana also made this delicious and very easy White Chocolate and Apricot Slice and Raw Peanut Butter Bars amongst her batch of quick snack prepping.
The Raw Peanut Butter Bars are a great source of protein and fibre thanks to the peanut butter and oats.
One-Pot Spaghetti Bolognese

Megan Vanderwaal says that this meal only took her 5-10 minutes to prepare. She says she used her pre-cut and frozen veggies and says that her cook time was maybe 30 mins. Megan didn't have spaghetti at hand, and went for the pasta spirals instead.
"I was going to do a smoothie for dinner but decided I wanted comfort food, so quickly whipped up spaghetti bowl. I had all the ingredients and used a diced carrot instead of grated because I had it in the freezer and I was too lazy to grate some."
This is a great one-pot meal that will feed a family of 6 or will give you many servings of leftovers.
For a healthier version, try and find wholemeal spaghetti or pasta. This recipe contains six different types of vegetables so will give you a boost in your mineral and vitamin content.
Are you ready to kick-start your weight loss with thousands of recipes?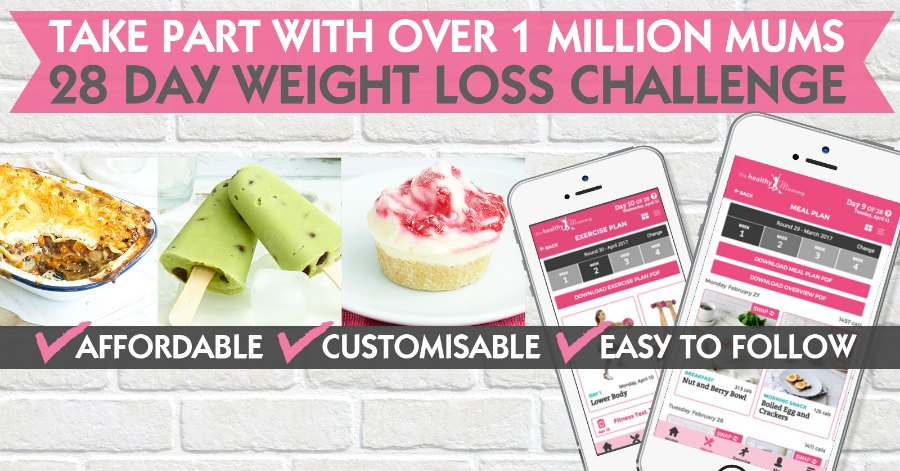 If you are interested in kickstarting your weight loss and want to improve your energy – not to mention – improve your overall health and wellbeing – our 28 Day Weight Loss Challenge is an awesome program to check out. 
Our 28 Day Weight Loss Challenge includes:
28 days of at home exercise routines (no gym needed) – with video instruction
Customisable and breastfeeding friendly meal plans (including a 7 day cleanse)
Time-efficient exercises for busy mums – under 30 mins
Challenge combines Pilates exercises with interval and circuit training (HIIT)
Suitable for basic to advanced fitness levels
Home to thousands of EASY-TO-MAKE recipes!
To learn more about our 28 DAY WEIGHT LOSS CHALLENGE CLICK HERE