Mums share their inspirational stories of overcoming fear and finding their confidence on Studio 10
These incredible mums are showcasing their newfound body confidence and shared their inspiring stories with the whole country when they visited Studio 10!
These incredible mums are showcasing their newfound body confidence after transforming their lives and health with the 28 Day Weight Loss Challenge.  They shared their inspiring stories of transformation with the whole country when they visited Studio 10!
Sharing how they overcame both physical and mental health barriers to find a new sense of self, body confidence and love of life, these mums will inspire us all.
See the segment and read more about these amazing mums below…
Mums share stories of transformation, inspiration and support with Studio 10
From physical and mental health to money to body confidence, these mums have had life transformations and want to use their journey to inspire and support others. They shared how The Healthy Mummy 28 Day Weight Loss Challenge and The Healthy Mummy community have helped these mums change their whole lives.
Brooke Baker shared how The Healthy Mummy helped her transform her health to become the mother her family truly deserved.
"Before starting The Healthy Mummy, I was going down quite a dangerous path with my health. I was 106 kilos and really struggling just with day-to-day life and keeping up with my children. Since joining The Healthy Mummy, I have completely turned my life around I'm the mum that I want to be and that my children deserve. I'm living a happier and healthier lifestyle for not only me but my family, so everything has changed for me."
Read more of Brooke's inspiring story here.
Brooke also talked about how The Healthy Mummy has helped her whole family change their lifestyles. Now the whole family gets involved with the meal planning and meal prep, which also helps the family budget with less food being wasted since they make things each family member likes because they all get some input.
"We do lots of meal prep now, whereas we didn't do this before. We were probably wasting a lot of money on takeaway just from exhaustion by the end of the day. And we're more active, and we're such an active family now, whereas before, I was sitting on the sidelines. Now I'm doing everything with my children that they deserve"
These 5 mums share their meal prep budget tips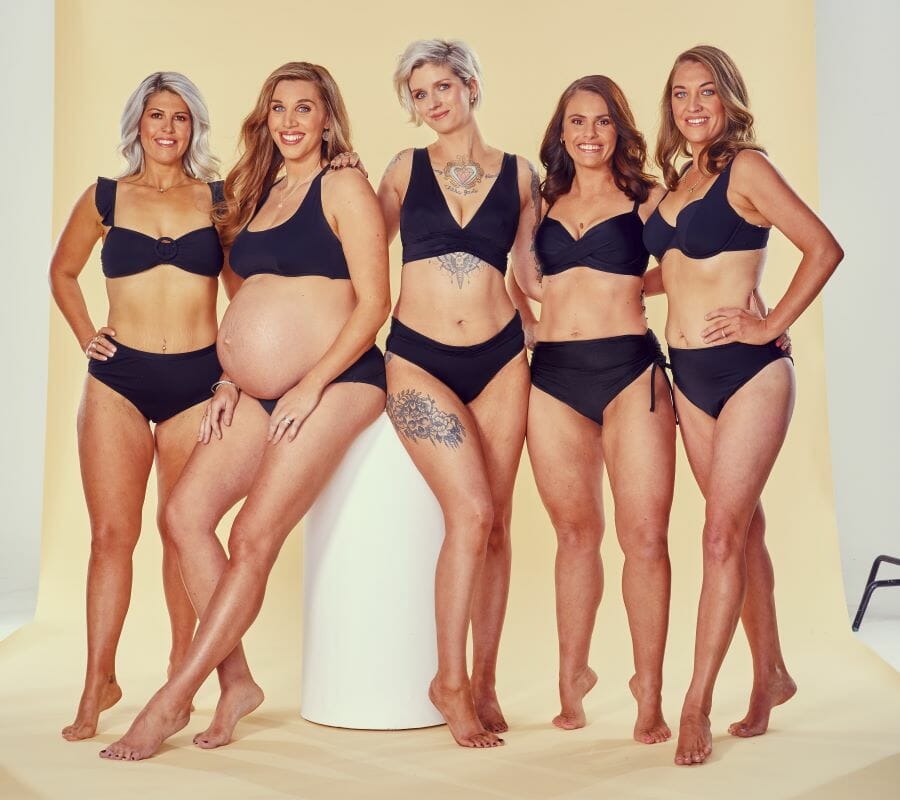 Rose Enniss told of her defining moment that helped push her past her fears and decide she needed to make some changes.
"Probably the defining moment for me was after I had my second daughter. I went shopping for new jeans. I'd been wearing a certain size and I thought yep, that's cool I'll grab those again. When I got home and tried them on, I realised my old jeans had actually stretched, so I was bigger than what I thought I was. That really sort of hit home, and I went, maybe I do need to make some changes."
Read more about how Rose changed her life here.
Jess Lewis offered other mums looking to begin the journey some advice on how to get started.
"It's not as hard as what you think it would be. The Healthy Mummy app has everything at your fingertips, from the food that you consume with thousands of absolutely delicious recipes to the exercise programs you can do from home, even in your pyjamas."
But it wasn't just a physical health transformation Jess found with The Healthy Mummy. She shared how The Healthy Mummy app has helped her transform her lifestyle and also helped her come to terms with and overcome her postnatal depression.
"My favourite part is the well-being section because, for me, I didn't join to lose weight I joined because I was suffering from postnatal depression. I still remember that moment when I was in an appointment, and I said,  I actually accepted I've got post-natal depression. The very next day stumbled across an ad on Facebook for The Healthy Mummy and joined. I'm just forever grateful now it changed my life my kids have their mum back, my husband has his wife back, and I've got me back most importantly."
Read how Jess and her mum used The Healthy Mummy to transform their lives.
Hayley Duncan shared how she's feeling now and how she's had not just a physical transformation but also her mental health has changed.
"I feel absolutely amazing now, and since like my Healthy Mummy journey um my physical it is not just about my physical appearance or anything like that so it's made my mental health a lot stronger and me as a person a lot stronger, and that's better all around for my family and for me like I'm finding my inner self."
Read more about Hayley's mind and body transformation here.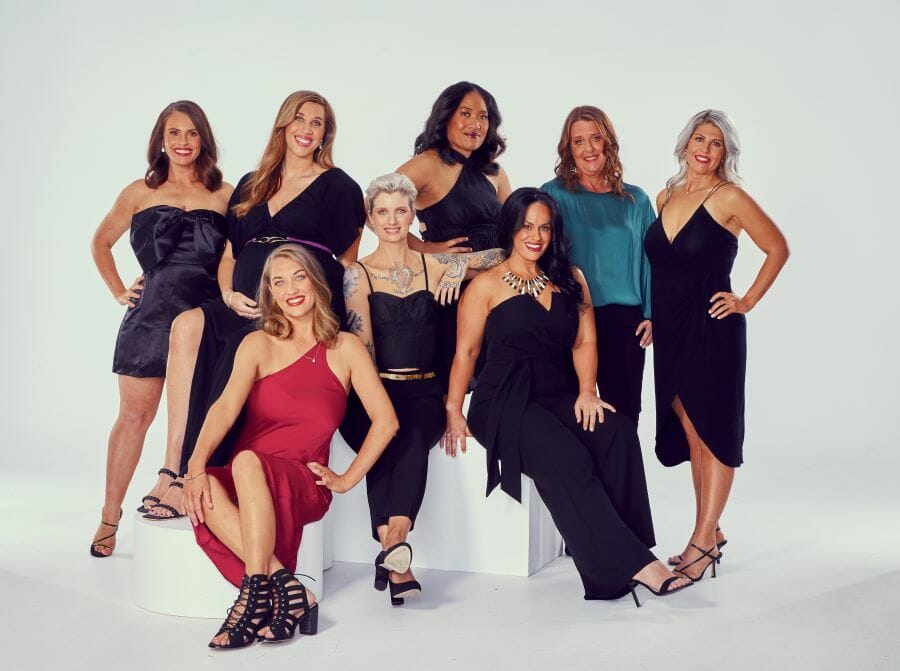 The final message these ladies wanted to share with others was the amazing support they all found in The Healthy Mummy community, and it helped them all through the ups and downs of their journeys.
With messages like:
"The Healthy Mummy community itself on Facebook is just inspirational we all lift each other up."
"My biggest strength is all of us getting together."
"This [sharing their stories] is for other mums to show them to take the step you're absolutely worth it."
"Step out of your comfort zone."
"If we can do it, you all can do it."
"We're all stronger in numbers."
Join other mums just like these in The Healthy Mummy Community today!
Get your hands on a copy of the latest Healthy Mummy Magazine to get your health and budget in shape and ready for summer.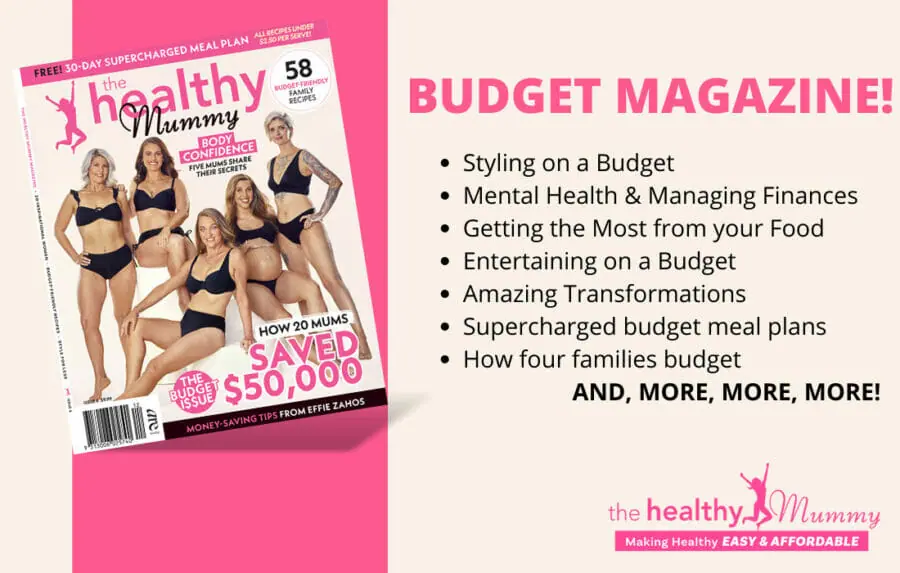 Issue Number 6 of The Healthy Mummy Magazine is OUT NOW, and it's all about budget-friendly styling, exercises, recipes, journeys and more!
This magazine is available at newsagents and supermarkets; it's bursting with incredible content and is full of inspiration, advice and tips for mums dedicated to transforming their health, lives and bodies.
Grab a copy of the BUDGET ISSUE of The Healthy Mummy Magazine TODAY!
Join Mums on the 28 Day Weight Loss Challenge!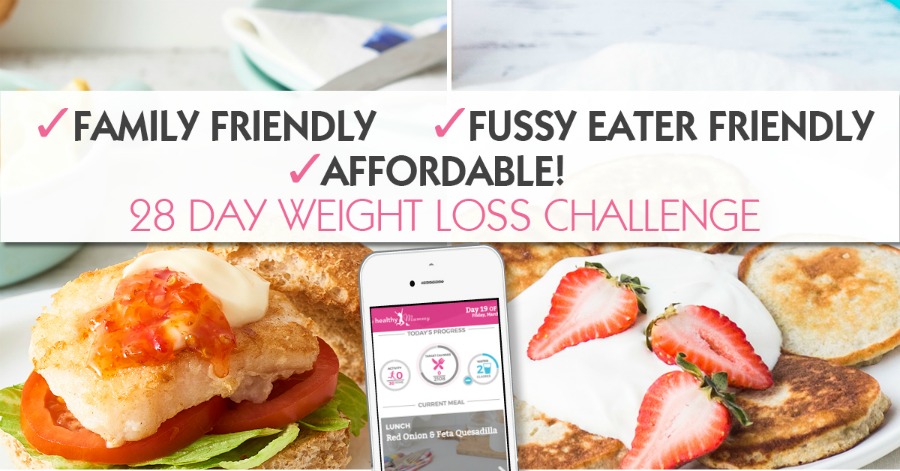 Want access to over 6,o00 healthy, family-friendly recipes? Then join us on the 28 Day Weight Loss Challenge!
Our Challenge entails:
28 days of at-home exercise routines (no gym needed) – with video instruction
Customisable and breastfeeding-friendly meal plans
Time-efficient exercises for busy mums – under 30 mins
Challenge combines Pilates exercises with interval and circuit training (HIIT)
Suitable for basic to advanced fitness levels
Home to thousands of EASY-TO-MAKE recipes!
To find out more on the 28 Day Weight Loss Challenge click here.