There's no need for store-bought lollies and gummies when you make these healthy gut-loving beauties at home!
Making homemade gummies is like making jelly but rather than using processed and flavoured jelly crystals, just purchase a flavourless gelatine powder and mix with a freshly squeezed juice or a healthy juice option from the supermarket. The kids will love it!
Alternatively, you can use one of The Healthy Mummy Supplements like Healthy Mummy Super Greens, Healthy Mummy Immune or Healthy Mummy Tummy and water in place of the juice to get those extra health benefits.
If you can get away with a mixed veg and fruit juice that the kids enjoy, even better! Note, you should steer clear of juices containing kiwifruit or pineapple as they contain an enzyme that interferes with the setting of the gummies. Find more ideas for healthy kids recipes in our Healthy Kids Lunchbox Recipes eBook.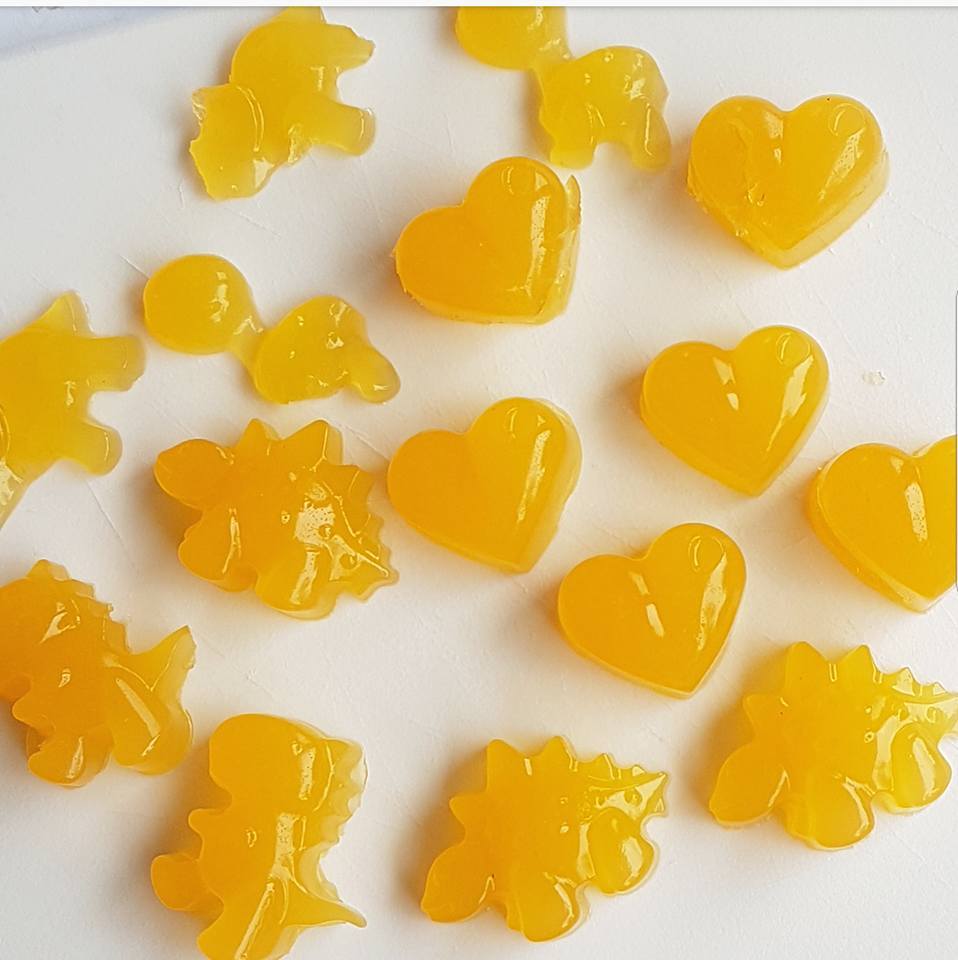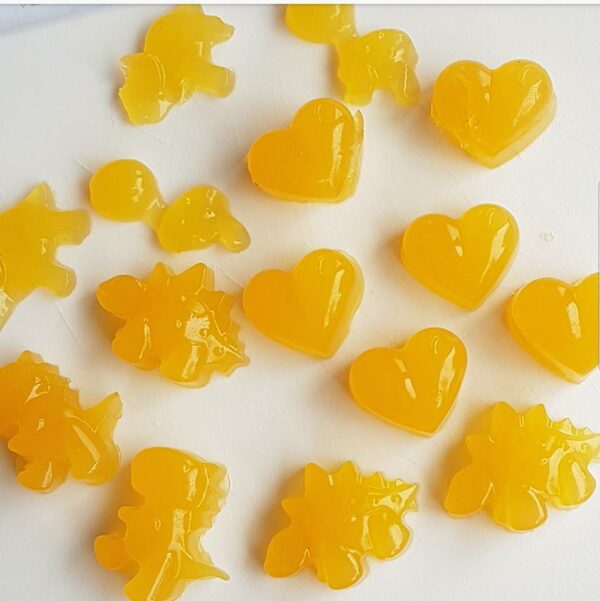 1 1/2

tbsp

gelatine powder

1/2

cup

liquid

e.g. freshly squeezed juice or boiling water
1 1/2

tbsp

gelatine powder

1/2

cup

liquid

e.g. freshly squeezed juice or boiling water
Follow the instructions on the packet of gelatine for the correct ratio of powder to liquid to make a firm gummie as opposed to a jelly but generally you just need a higher amount of gelatine powder than you'd use for normal jelly. Usually 1 & 1/2 tbsp of gelatine powder mixed with 1/2 cup of liquid (juice etc) will work but double check your packet to confirm.

Heat the juice or water, add gelatine powder (and a teaspoon of your chosen Healthy Mummy Supplement if using one) and stir to dissolve.

Pour the mixture into little rubber or silicon moulds to set. Even mini silicon cupcake moulds are great. Get creative and choose shapes your kids will love.

Refrigerate gummies for at least 4 hours to set.

Pop them out of the moulds and store in the fridge until ready to be eaten or added to a lunch box (with an ice pack).
You can even make creamy gummies by adding yoghurt to the mix and set in layers. Combine 1/4 cup of yoghurt and 1/4 cup of juice with 1 & 1/2 tbsp of gelatine. Be sure to heat the juice not the yoghurt and then stir through the gelatine powder and yoghurt in the hot juice, so the yoghurt and probiotics are not heat affected.
* This recipe is a kids recipe from our Healthy Kids Lunchbox Recipes eBook and therefore does not include calories.