Simple, healthy homemade Christmas treats to make with your kids or give as gifts
Say thank you in the best possible way during the festive season by giving someone one of these adorable healthy treats made by you and your children.
At The Healthy Mummy we just love seeing all the wonderful homemade Christmas gifts and healthy treats that our community of mums (and their children) have been whipping up this festive season.
If you want to be inspired, check out these homemade creations below.
And don't worry – no special skills are required. They are all simple and easy to create! So easy in fact – the kids can help you make them too.
Got some extra time on your hands during the Christmas holidays and want an activity to do with your children that will bring joy to you and the recipient. We have the solution!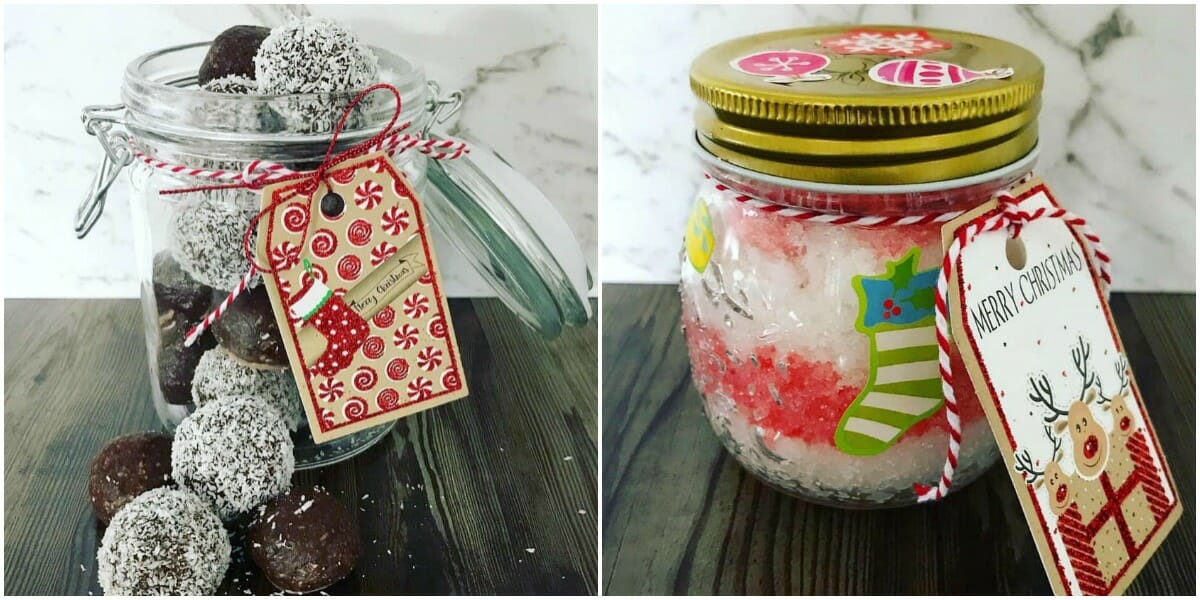 Healthy homemade Christmas treats
Thanking a teacher, friend or family member is made even more special with the exchange of a homemade gift.
Sophie Barrett can't believe how fun and easy it was.
She says "I can't believe I've become one of "those mums"… yeah the mums who get in and MAKE the end of year gifts for their children's teachers… but that's exactly what we did!
Got the kids into the kitchen and were sharing our Healthy Mummy love with cherry ripe and peppermint bliss balls". Another delicious Cherry ripe slice recipe!
Gosh – they sure do look festive and delicious. Put them in a mason jar and tie with a cute ribbon and presto! You have the perfect gift for anyone – mums, dads, aunts, uncles, neighbours, grandparents, teachers….
Christmas bliss balls – cherry ripe and peppermint bliss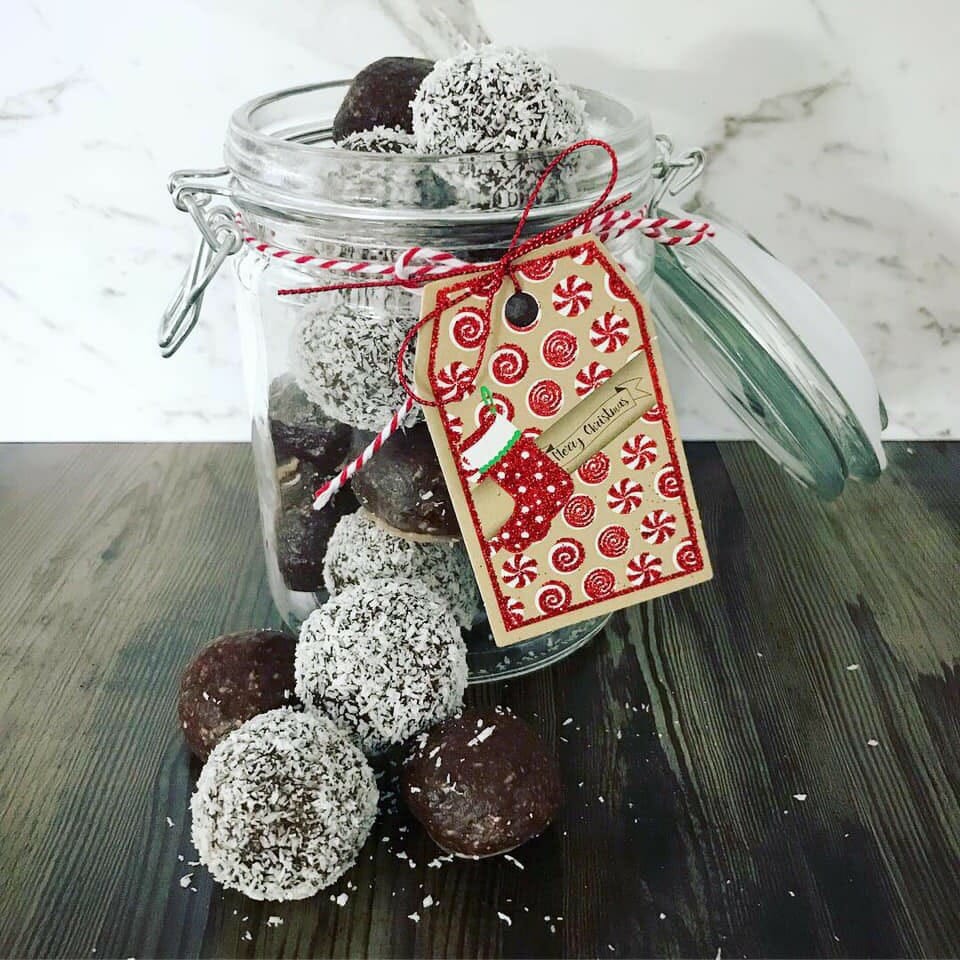 Sophie found the recipe for the cherry ripe bliss balls on the Healthy Mummy 28 Day Weight Loss Challenge – recipe hub. To join click here.
Get the mint bliss balls from The Healthy Mummy HERE.
Candy cane peppermint sugar scrub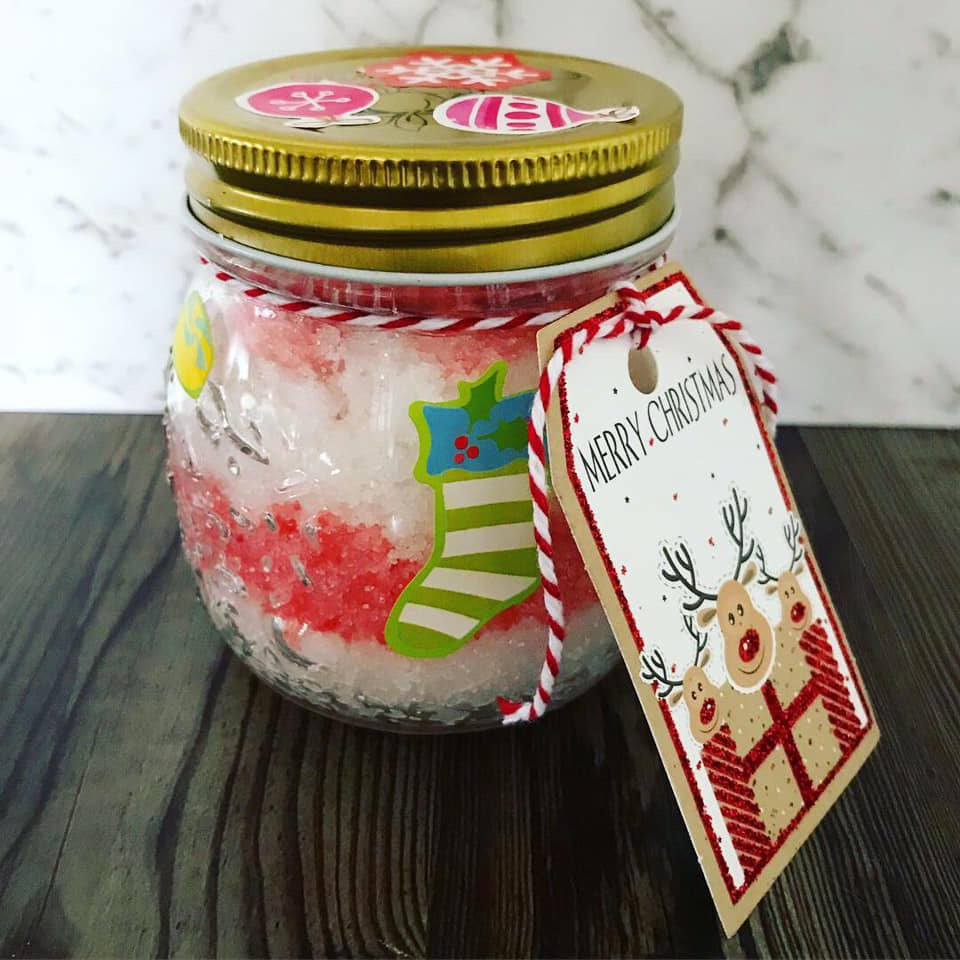 Sophie says "And we also made some 'candy cane' peppermint sugar scrub. It all SMELLS divine, and we hope the teacher loves being spoilt!
"How fab does it look all layered in the jar!"
Well that is one very lucky teacher! Well done Sophie!
Healthy gingerbread cookies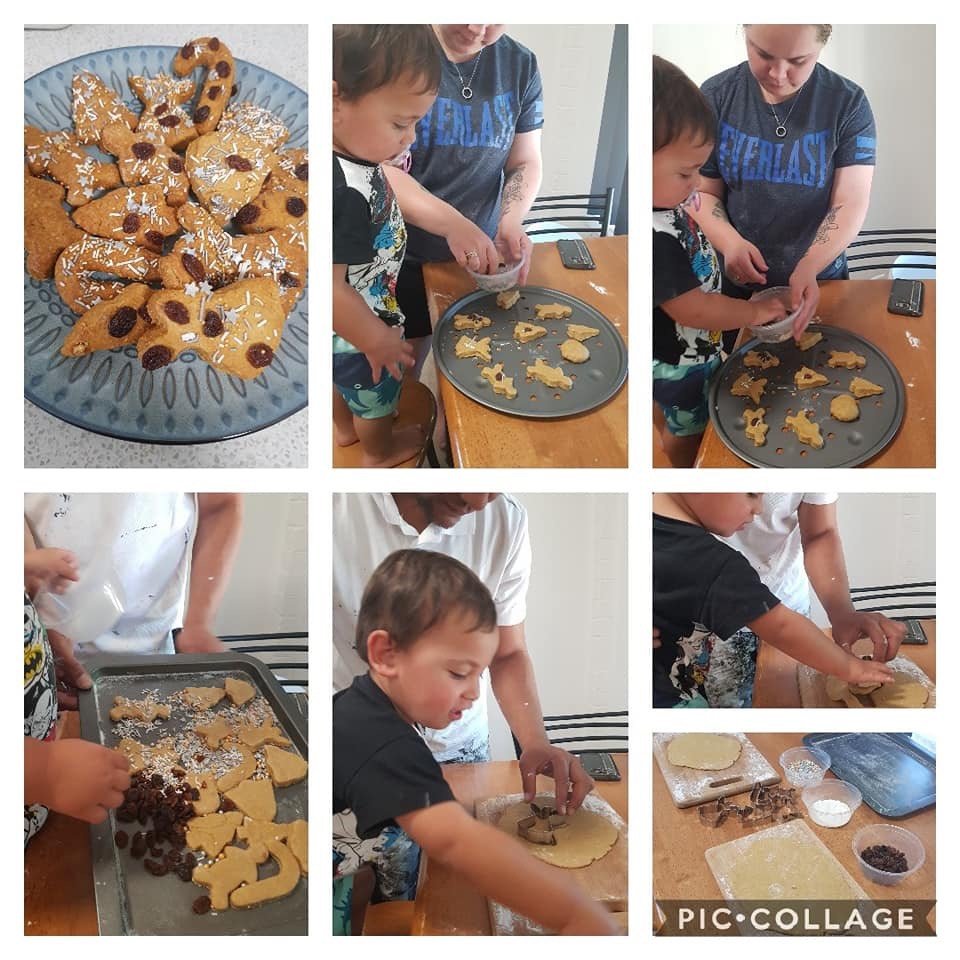 Another amazing Healthy Mummy 28 Day Weight Loss Challenge mum Staci Child wowed us with her cookie creations.
Staci says "Feeling festive today we made some gingerbread stars from the 28 Day Challenge recipe hub and we all had a blast baking as a family.
The cookies are not picture perfect, but they are perfect to us because they were made with love and absolutely delish!"
They certainly look delicious and are most definitely made with love.
A perfect gift for anyone dropping by on the holidays or to take to a friends house. Choose a pretty plate, wrap with clear film and top with a red bow.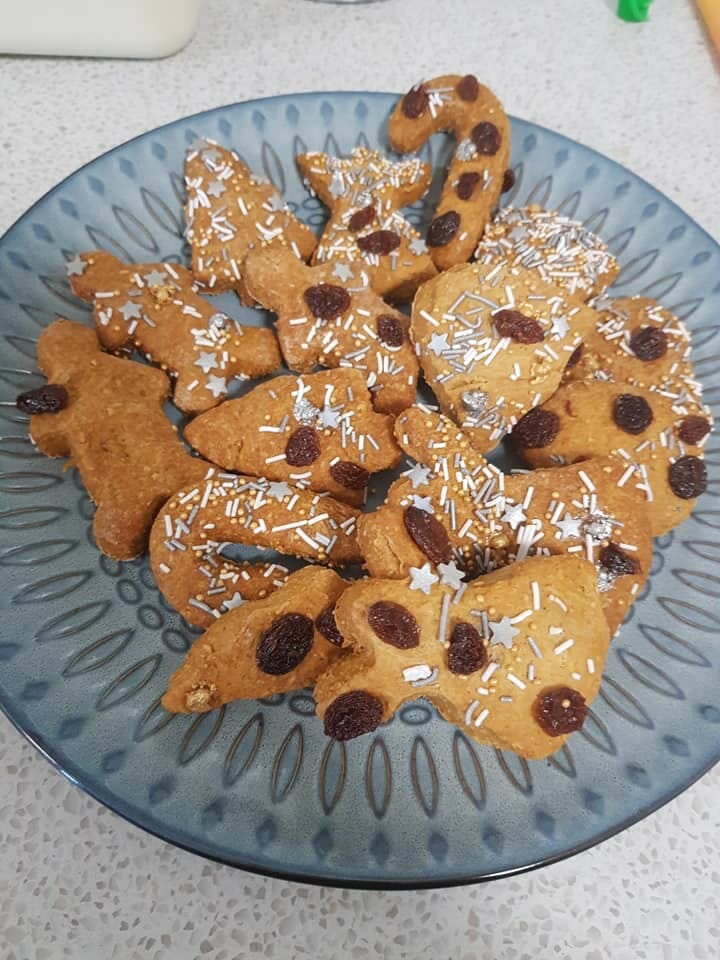 Chocolate coconut brownies (shaped into reindeer)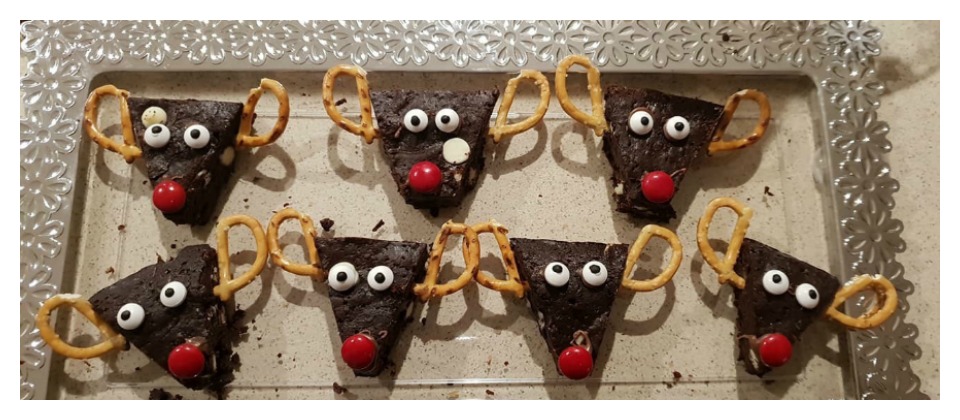 What's even more delicious than the Healthy Mummy chocolate coconut brownies?
That will have to be the chocolate coconut brownies made into mini reindeer by Healthy Mummy mum Sophie Wilmore.
She says "Yesterday me and my 4 year old made the chocolate coconut brownies but turned them into reindeer.
He wanted to add white choc bits to it of course.
They aren't the best looking but being made by a 4 yearr old I think they are perfect."
Well, we think they are pretty perfect! And sure to put a smile on the face of anyone that receives them.
Find the chocolate coconut brownie recipe here.
Red and Green Protein Balls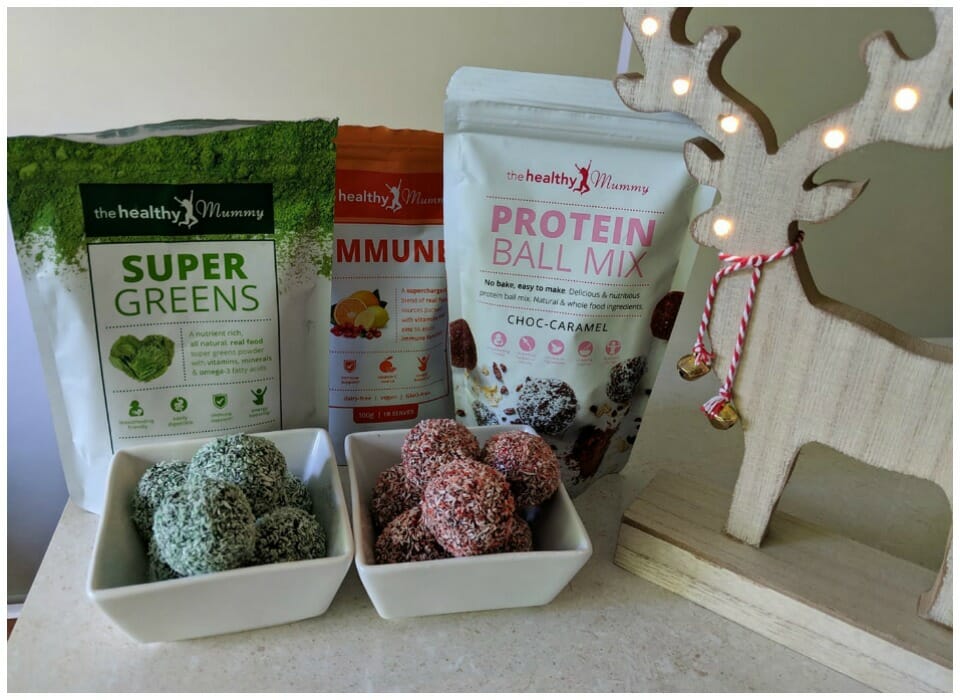 Healthy Mummy mum Lauren Kolstad decided to get festive by combining some of her favourite Healthy Mummy products.
She said, "Combining a few of my fave Healthy Mummy products into some Christmasy fun!
Made The Healthy Mummy Protein Ball mix as directed on the packet and halved.
Then added 1 teaspoon of Healthy Mummy Super Greens.
Rolled in dyed coconut and into the fridge.
Kids LOVED them and added bonus is they're getting extra goodness in each ball of deliciousness
Double added bonus – school lunchbox friendly as they're nut free!"
Mix the green and red balls and pop these into a nice jar or gift box and have ready as a gift for those last minute guests who arrive with something for you but you didn't have anything for them or just add to your snacks for Christmas day!
Thank you to our AMAZING and INSPIRING Healthy Mummy community mums for sharing their Christmas creations with us.
For more than 150 festive yet healthy recipes, our Christmas Recipe Book is now available.
For more uplifting cheer, read The Healthy Mummy gives the gift of Christmas to one very deserving mum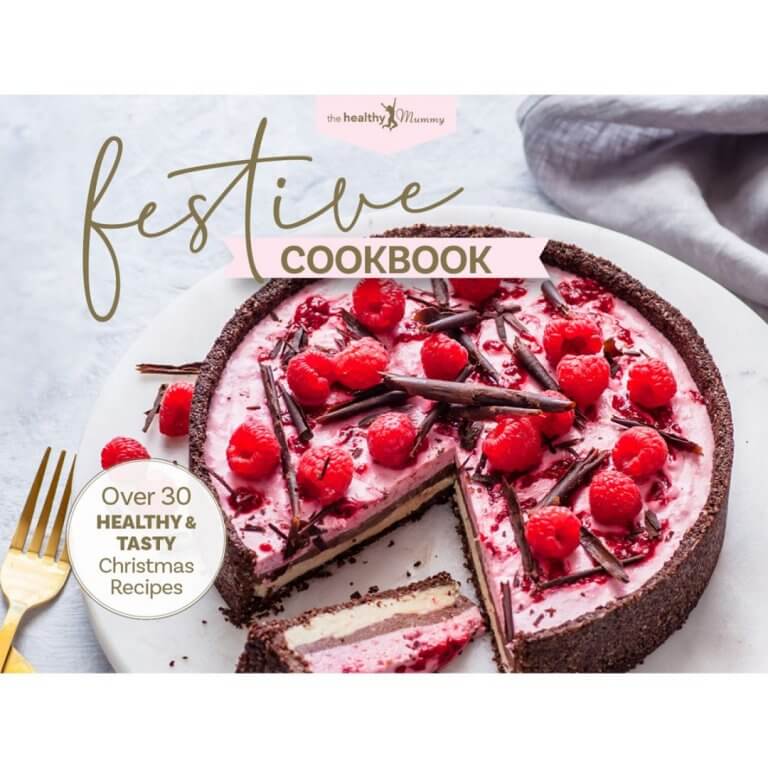 Tired of wondering what to cook?
Now you can easily meal plan with our personalised plans & over 6,000 family & budget friendly recipes catering to a wide range of dietary requirements.
The Healthy Mummy is a holistic program to nourish your body with nutritious food and help you stay active in your busy, everyday life. Yours and your families well being should be a priority so let us take the hassle out of it.
Unlock the key to sustainable life changes that will leave you feeling your absolute best.