Today we wanted to give special recognition to ALL the SUPER-MUM single ladies in the Healthy Mummy community who are juggling parenting, work and finances. All while striving to live their best and healthiest lives.
Being a mum is a tough gig at times, even more so when you are doing it SOLO.
For all our single mums, WE COMMEND YOU! Each and EVERY ONE of you are INSPIRING and AMAZING! Below are just some of the incredible ladies SLAYING IT at life and smashing their weight loss goals.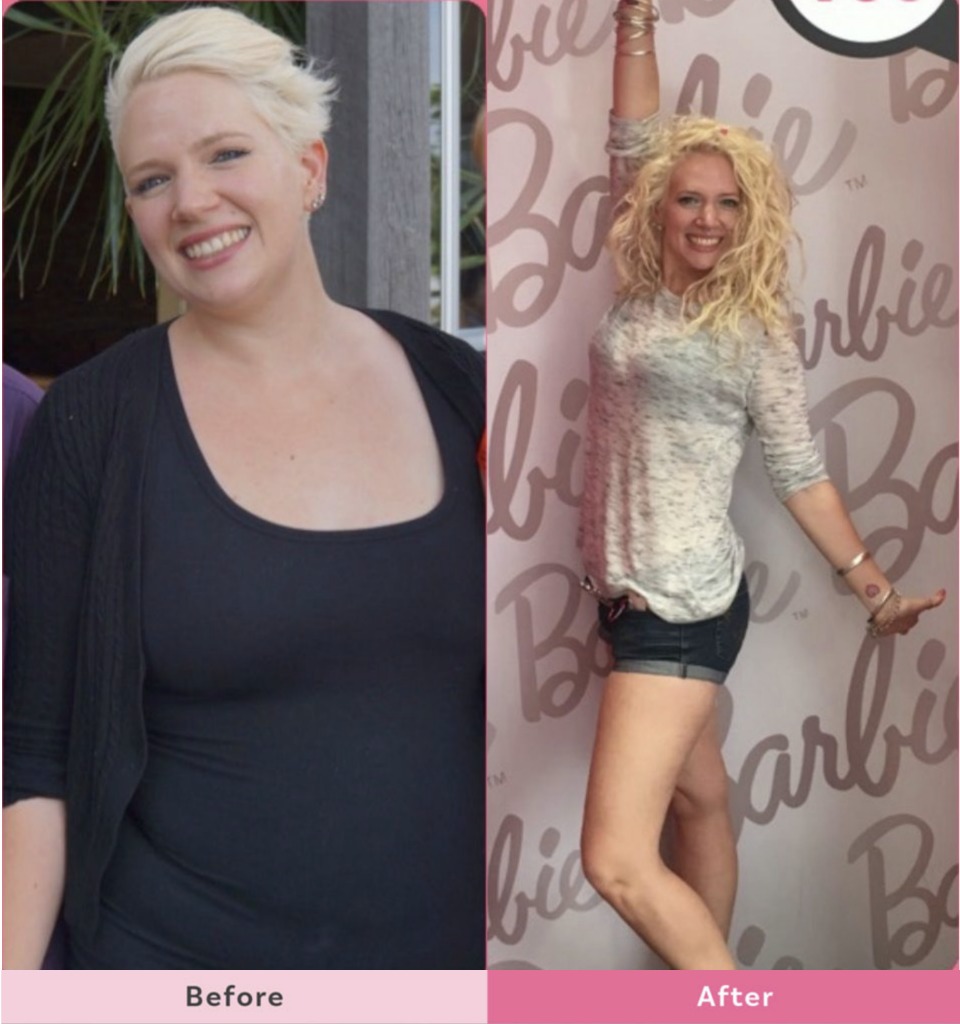 At The Healthy Mummy we are in awe of our thousands of single mums who are juggling the mammoth task of parenting, working and staying healthy.
Although being a mum comes with lots of rewards, it's certainly not without its challenges.
Here are just some of our SUPER-MUM single ladies.
Melanie Bell is a single mum-of-nine who recovered from several strokes and now works 6-7 days a week to support her children. Weight loss 52kg.

Melanie is a single mum of nine, yes NINE, children ages 23, 18, 17, 13, 12, 10, 8, 5 and 2 and grandmother to two.
She has not only overcome multiple strokes and health issues but has also fought to keep her mental health in a good place.
The mum of nine works six sometimes seven days a week to make sure the family she fought hard to get, is well taken care of.
Melanie lost 52kg following The Healthy Mummy 28 Day Weight Loss Challenge meal plans. Wow!
Read more about Melanie's health and weight loss journey here.
Christie Plumridge is a single mum-of-four who has carved out a rewarding career that enables her to spend valuable time with her kids. Weight loss 17kg.

Christie Plumridge is a single mum with four beautiful daughters.  She initially joined The Healthy Mummy 28 Day Weight Loss Challenges to lose baby weight. And that she did!
After several years of being committed to living a healthy lifestyle, she successfully carved out a career that allows her to support her daughters and spend valuable time with them.
Sally Jones is a single mum-of-two committed to feeding her kids nutritious meals all whilst sticking to a very tight budget. Weight loss 47kg.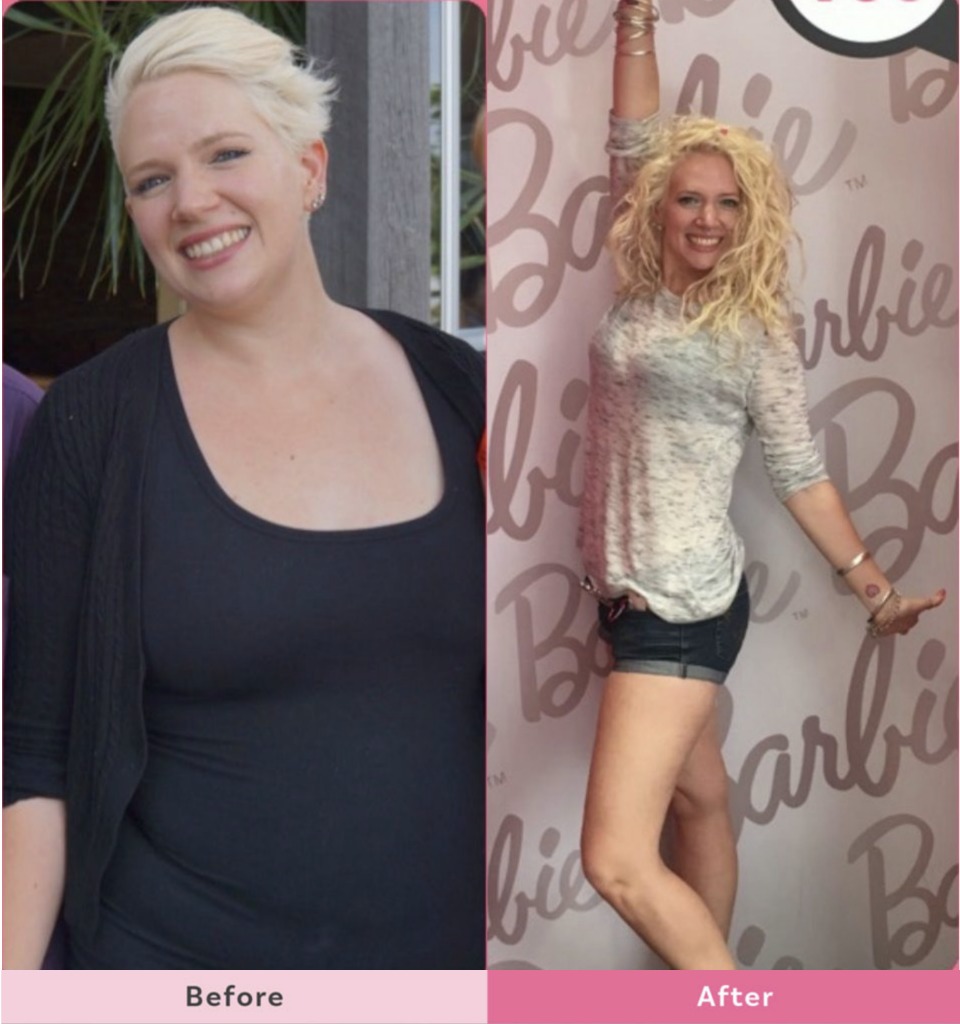 Sally has lost 47 kilograms since becoming a Healthy Mummy, following the 28 Day Weight Loss Challenges and sipping on Healthy Mummy Smoothies.
And she has become an expert on meal prep, budgeting and planning on a tight budget.
Get some of Sally's budget saving tips here.
Lauren da Silva is a single mum-of-two who loves empowering other mums to reach their weight loss goals. Weight Loss 15kg.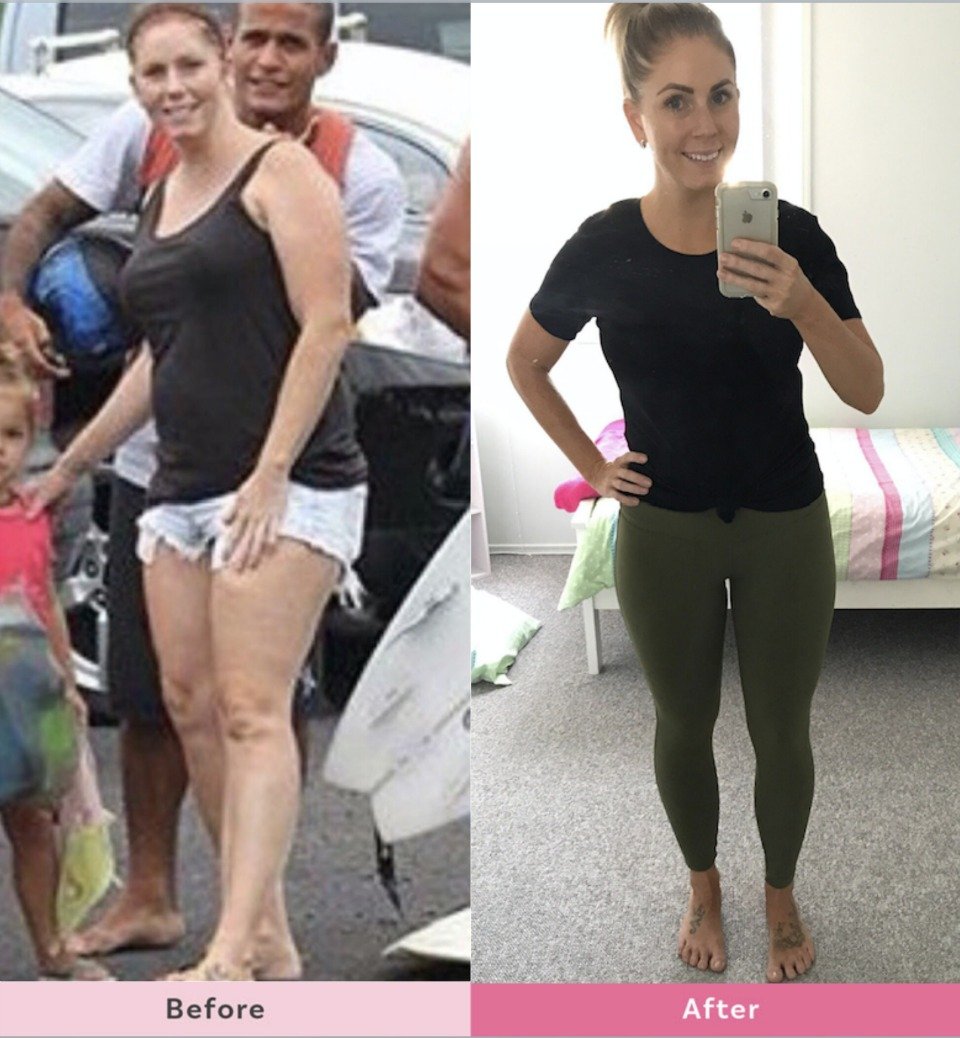 When Lauren first signed up to The Healthy Mummy 28 Day Weight Loss Challenges she was hoping to lose 5kg. Instead. she ended up losing 3 times that amount.
Today Lauren loves empowering other mums to reach their weight loss goals.
Lauren understands what it is like to juggle a busy schedule and live on a tight budget whilst trying to achieve your weight loss goals.
She has plenty of valuable tips to share. Read more about her weight loss journey and valuable tips here.
Nikola Green is a single mum of 4 year old twin boys and has become a rockstar at meal prep. Weight loss 17kg.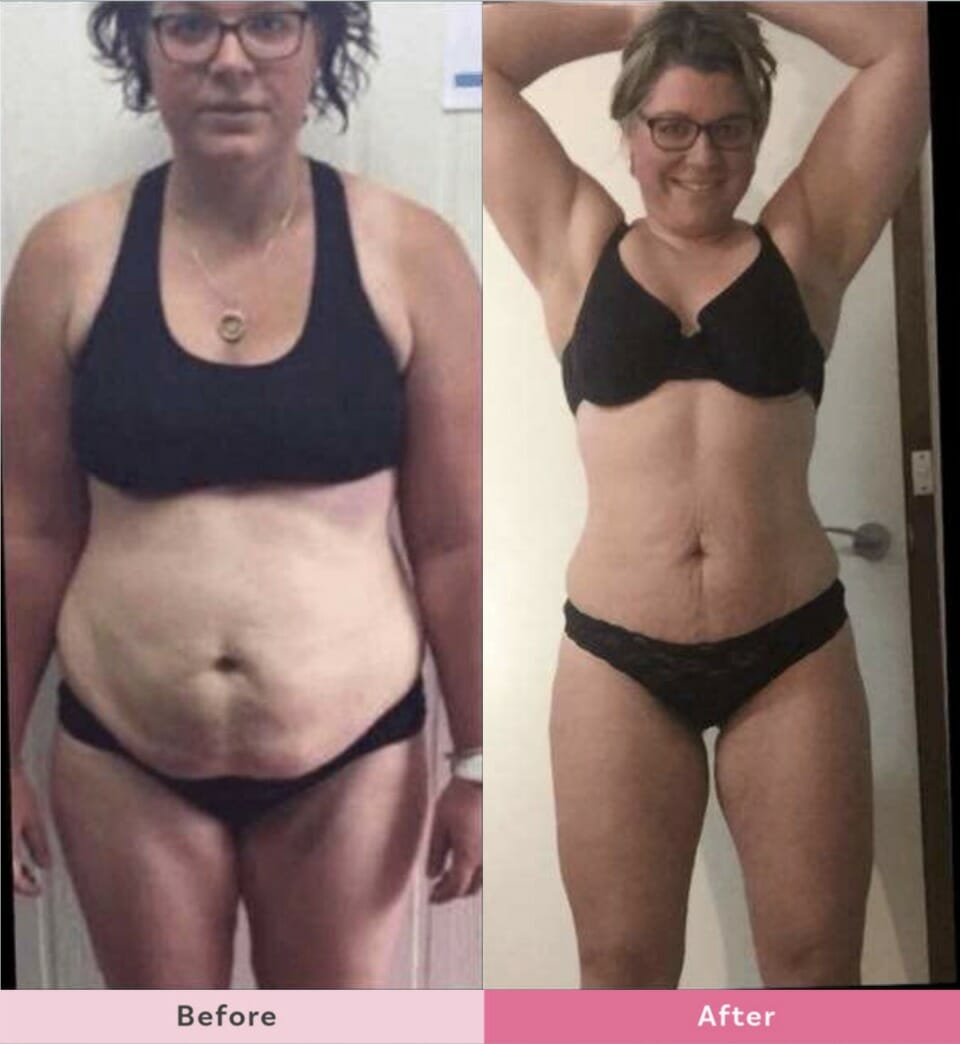 Single mum Nikola first joined The Healthy Mummy 28 Day Weight Loss Challenge to help her lose the weight she gained while pregnant with 8 pound twin boys.
Not only did she do that, she became a master at meal prep in the process. Check out one of her recent meal prep sessions where she made 50 meals in one afternoon.
Meal prepping allows Nikola to spend more valuable time with her boys and helps keep her on track with her weight loss.
Terri-Ann Cook is a single mum-of-two who has learnt not to let small stumbles stop her from getting back on track. Weight loss 15kg.
Terri-Ann's marriage crumbled when her children were only 1 and 3 years old. Due to the stress, her psoriasis and roseasea were out of control and she turned to comfort eating.
Unhappy with herself she decided to try the Healthy Mummy smoothies and quickly lost 15kgs. In addition to enjoying the Healthy Mummy smoothies, she is now training 3-4 times a week and is feeling confident and strong.
Her newfound confidence means that even when she slips up from time to time (like at Christmas) she doesn't let it derail her hard work. She quickly gets back to her healthy lifestyle.
She says "I went away at Christmas for 4 weeks and ate and drank terribly! I got back end of January and got straight back into it! 
Looking fabulous she says "I just turned 41 and I feel like I'm back in my 30's!". 
Amy Atkinson is a single mum-of-four who discovered the real meaning of 'living' after embracing The Healthy Mummy lifestyle. Weight loss 56kg.
Before she lost a whopping 56kg with the 28 Day Weight Loss Challenges, Amy felt like life was passing her by.
Today she has a zest for life and loves the energy she has gained which helps her keep up with her four active children.
Amy says "They're all six and under and they know that I'm different. They look back at old photos of me when I was heaps bigger and inactive and they don't even know that it's me.
They love that I'm able to go down on the slide at the playground with them and I don't have to worry about that now."
Read more about Amy's weight loss journey here.
Single mum-of-three Chloe Cox hasn't let a recent marriage separation derail her amazing weight loss achievement. Weight loss 40kg.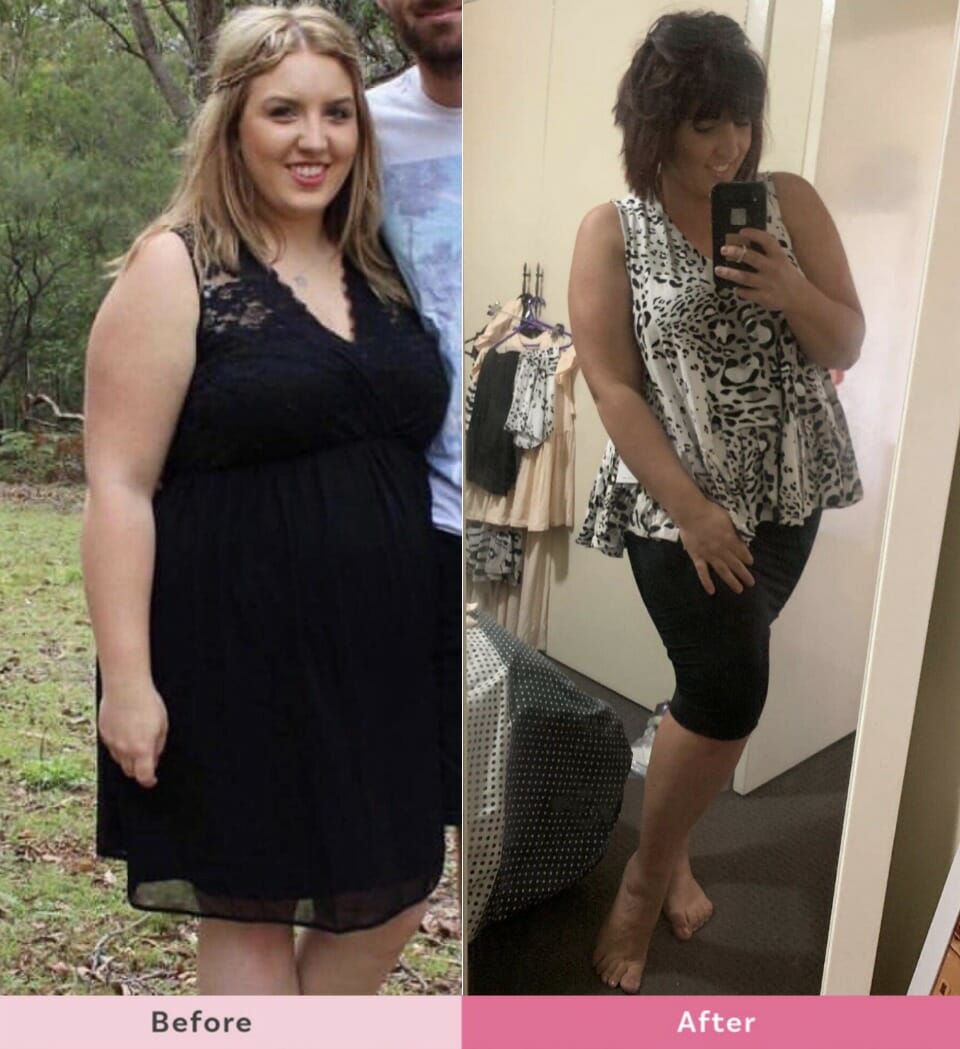 Chloe Cox has come a long way from her days of emotional eating. She has lost significant weight (twice) with The Healthy Mummy. First after her 2nd baby was born and again following the birth of her 3rd baby.
She says "Exercise and healthy eating is a part of our everyday life now. It isn't a fad and it certainly isn't a diet." 
Chloe and her husband separated this year, but she has managed to continue on her weight loss journey by using all the tools she has learnt from The 28 Day Weight Loss Challenge to avoid emotional eating.
"I'm not sure how much more I want to lose until I reach my goal. I don't want to put an exact number on it. My goal is to be fit, healthy and 100 per cent comfortable in my own skin," Chloe explains.
Read more about Chloe's weight loss journey here.
Melanie Arnold-Stem is a single mum-of-one who believes in celebrating ALL the wins. Weight loss 58kg.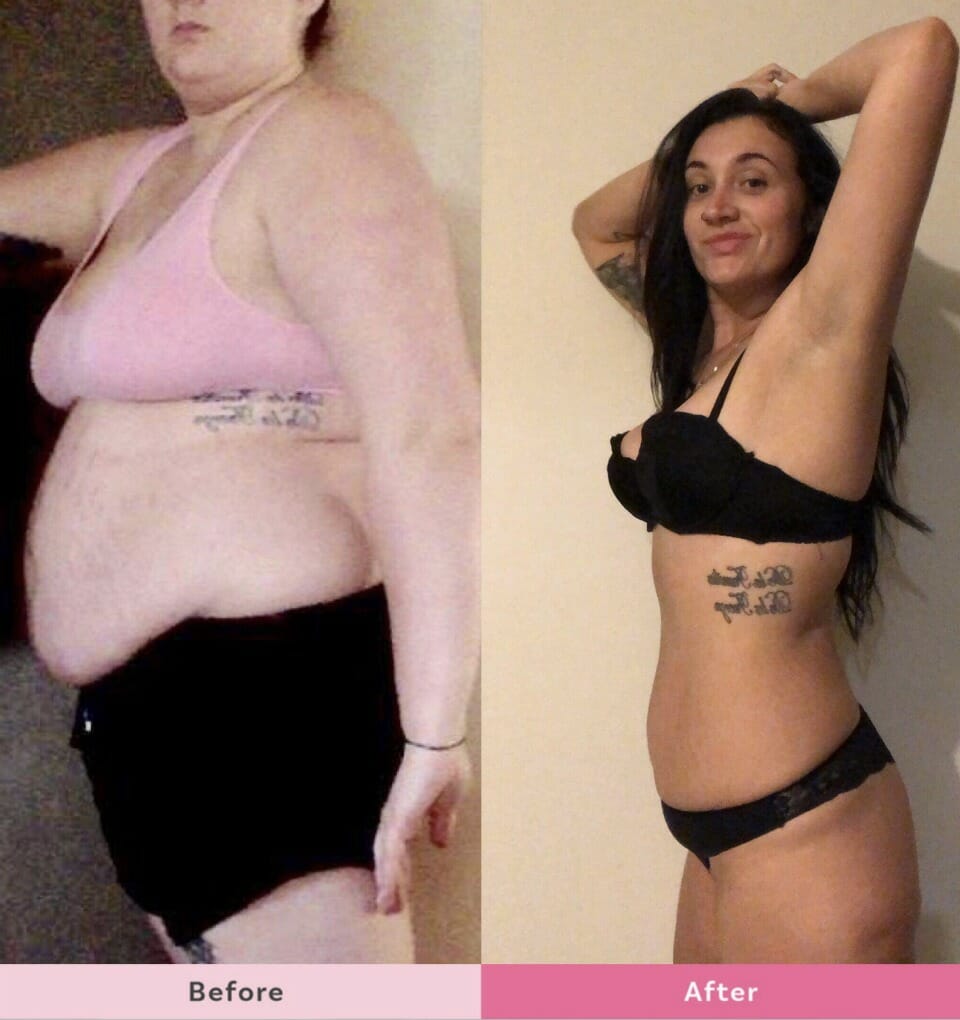 Melanie's Healthy Mummy journey began the day she split with her husband.  She has managed to lose a MASSIVE 58kg and has gained mental and physical strength.
She is a firm believer that "It's not how many times you fall off the horse/wagon/track, but how many times you make the decision to restart. 
Celebrating ALL the wins is just one of the many lessons I've learned from the women in The Healthy Mummy support group".
Kerry Skye Douglas is a single mum-of-three who has learnt to be proud of her body, every step of her weight loss journey.  Weight loss 40kg.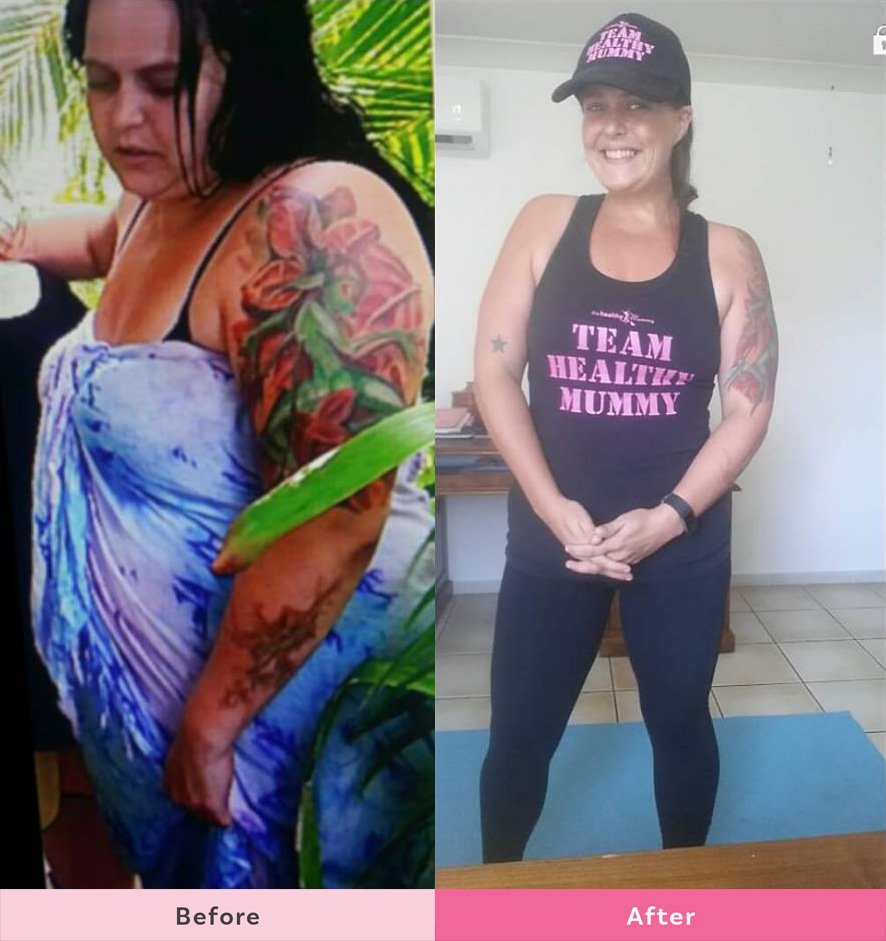 Mum Kerrie knows that you don't reach your weight loss goal overnight.  She has embraced her weight loss journey and wants to remind mums to "Always be PROUD of YOURSELF and BELIEVE YOU ARE WORTH IT". 
Kerrie has now reached her weight loss goal of 40kg and says" From a Size18+ and 110kg, down to Size 10, 70kg. 
It's been an amazingly rewarding journey over the last 16 months and I am so proud I hardly recognise myself". 
Dani Stormont is a single mum-of-three who no longer hides from behind the camera. Weight Loss 28kg.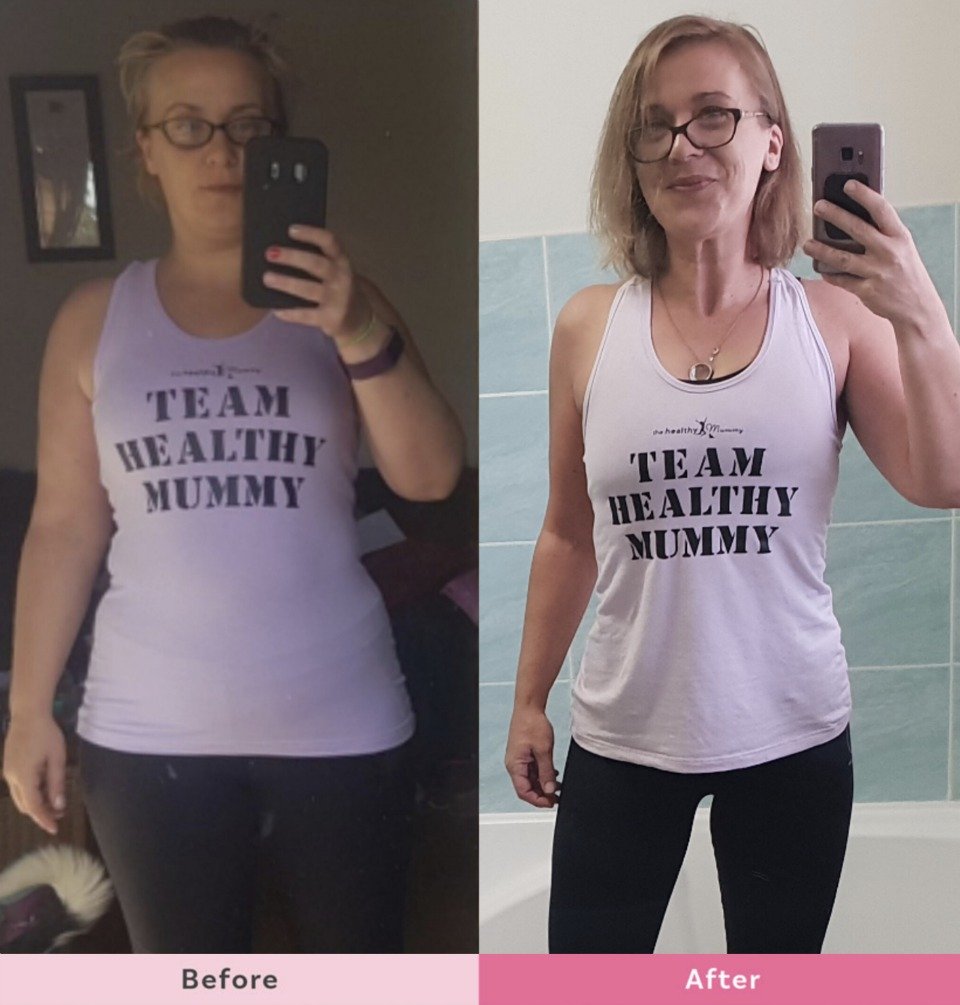 Prior to signing up to the Healthy Mummy 28 Day Weight Loss Challenges and adopting a Healthy Mummy lifestyle, Dani says "I was the one always taking the photos. I literally hid from the camera.
I hated what it showed me. I now regret that for so many reasons but mainly because I was not captured in those memories. I know I was there… but when I look back through photos I am absent. It's kinda sad".
It also meant that she had limited photos in which to compare how far she has come in her weight loss journey.
Her important message to other mums "take those photos peeps!".
Wow, what an incredible journey all these single ladies have had.
They are just a few of our vast community of incredible, supportive and kind mums that are changing their lives for the better.
Are you ready to become a Healthy Mummy?
Our 28 Day Weight Loss Challenge is a fully interactive and online customisable meal and exercise plan. As a member, you can access over 4,000 healthy, family-friendly recipes, over 350 exercise videos ranging from intensive HIIT workouts to baby wearing ones. Plus, there is 24/7 support from hundreds of thousands of fellow mums to cheer you on and help when you're struggling.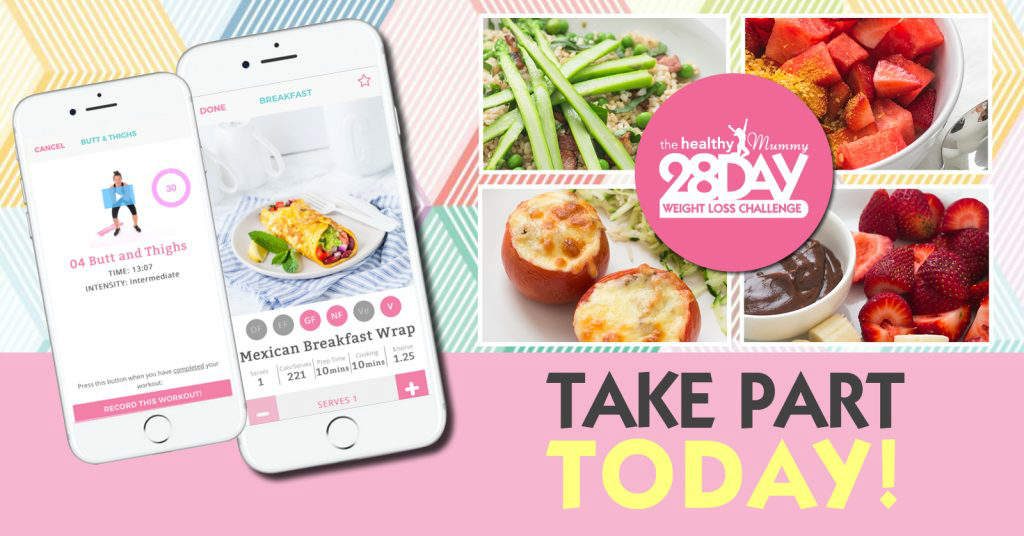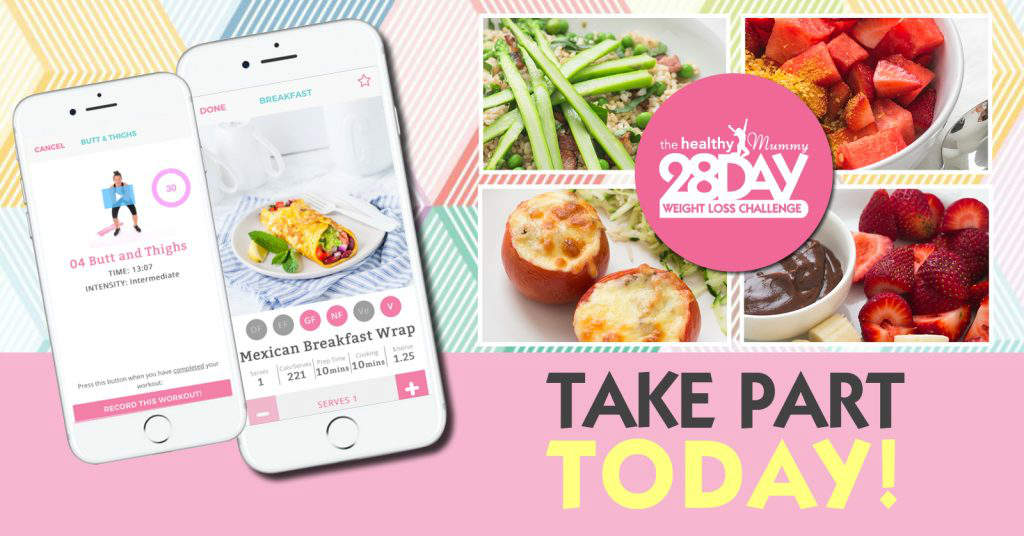 We have also put together this FREE 28 Day Weight Loss Challenge Starter Guide which is PERFECT if you are new to The Healthy Mummy!
We also have a range of delicious, meal replacement Healthy Mummy Smoothies.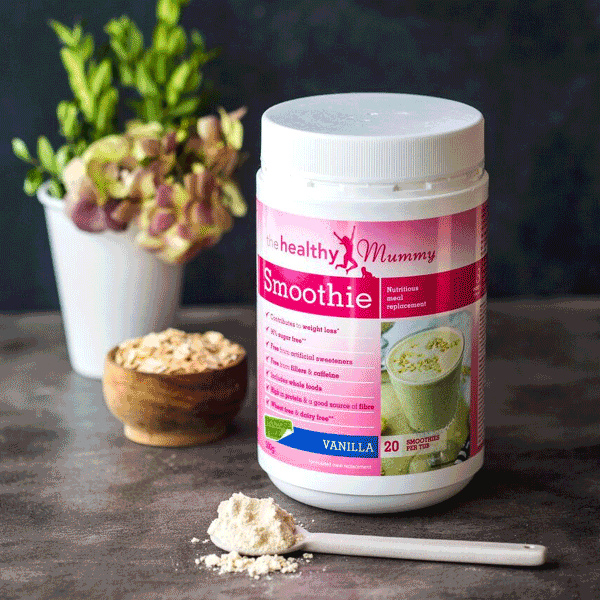 Not only are they breastfeeding-friendly and 96 per cent sugar free, but they don't contain weight loss accelerants, caffeine, gluten and are dairy-free. Plus they're also a non-genetically modified product.
You can see the many flavours and learn more about our Healthy Mummy Smoothies here!
Results from real mums!
Whether they have 50kg* or 5kg to lose, we have seen some INCREDIBLE results from mums on our plans. You can see daily results posted on our website from mums sending in their weight loss results and you can also join our private group to see 1000's of results from mums and be part of our supportive community of like-minded mums on a healthy weight loss journey.