How this mum lost 40kg and what she now eats to maintain her weight loss
After smashing her goal weight of 80kg, Stacey is now 74kg, and has lost 40kg! AMAZING!
Stacey has changed her exercise program to suit her goals of toning her body more and she's even working on a booty!
Just in time for the March Butt & Thighs 28 Day Weight Loss Challenge.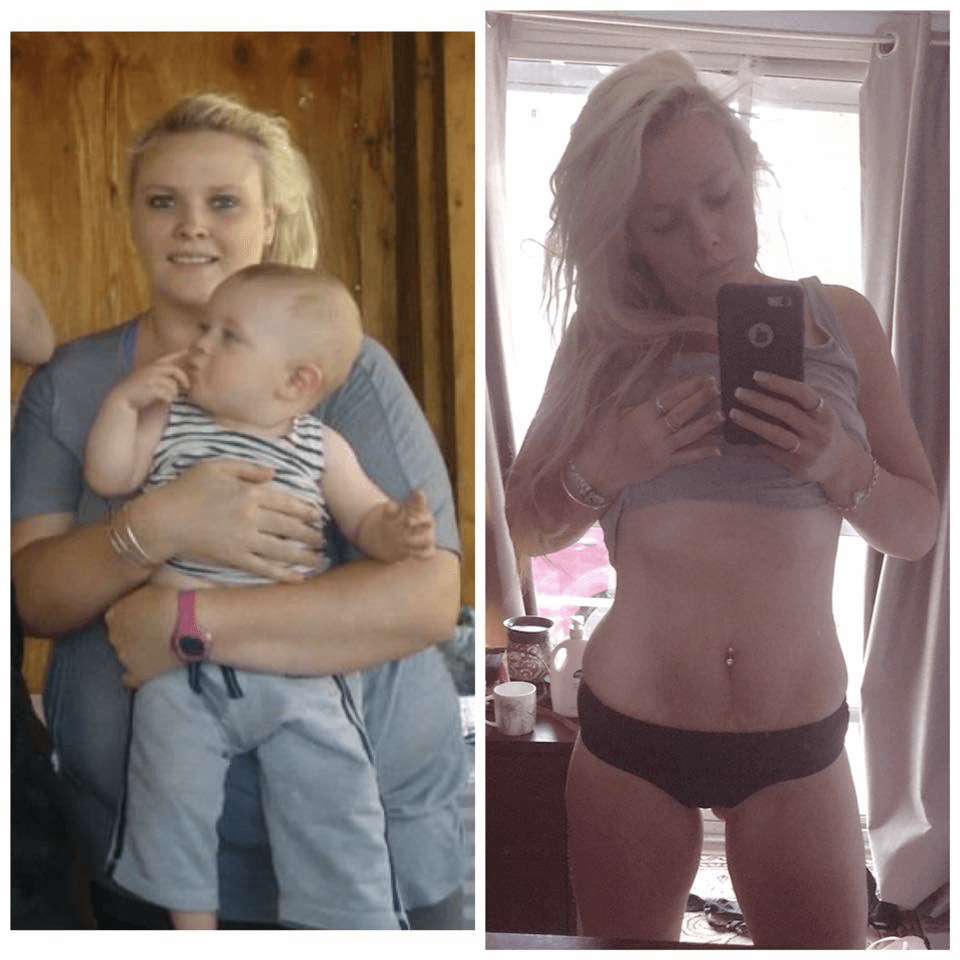 Losing 40kg and toning
Stacey is loving life 40kg lighter and she says she is healthier than ever.
"I went to Sydney for the photoshoot I won and also sold my house within that same week, so life has been amazing," she says.
Check out stacey in our BIG black underwear photoshoot.
Stacey's meal prep has recently changed from just prepping snacks to now making main meals and lunches to freeze. She says, "It may take up a day of cooking but it's worth it during the week with less time in the kitchen and more time with the kids."
"I still have to have one Healthy Mummy smoothie a day, smoothies are life," she says.
What Stacey eats each day:
Breakfast: A Healthy Mummy smoothie and 28 Day Weight Loss Challenge snacks, choc chip muffins, muesli bars, hard boiled eggs, nuts and fruit.
Lunch and dinner: Mexican lasange or salmon. Challenge meals are Stacey's go-to meals.
"Butt & Thigh Challenge is going to be the best, I can't wait to motivate mums and do before and after pics. I am really focusing on this area this year so I'm so excited," Stacey says.
Join Stacey and focus on the Butt & Thighs this March in the 28 Day Weight Loss Challenge.