This mum saves $100 a week after smashing her goal of losing 17kg
Reaching a goal is like winning a cross country running race, it seems impossible at first but when you cross that finish line you're so elated that you just want more!
This is exactly what happened to this mum who reached her goal so quickly that she had to set herself another!
Kelly smashed her original goal weight of 70kg so much so that once she got there she changed it to 65kgs, which she now happily maintains. "I've lost 17kgs and about 80cms from my body," Kelly adds.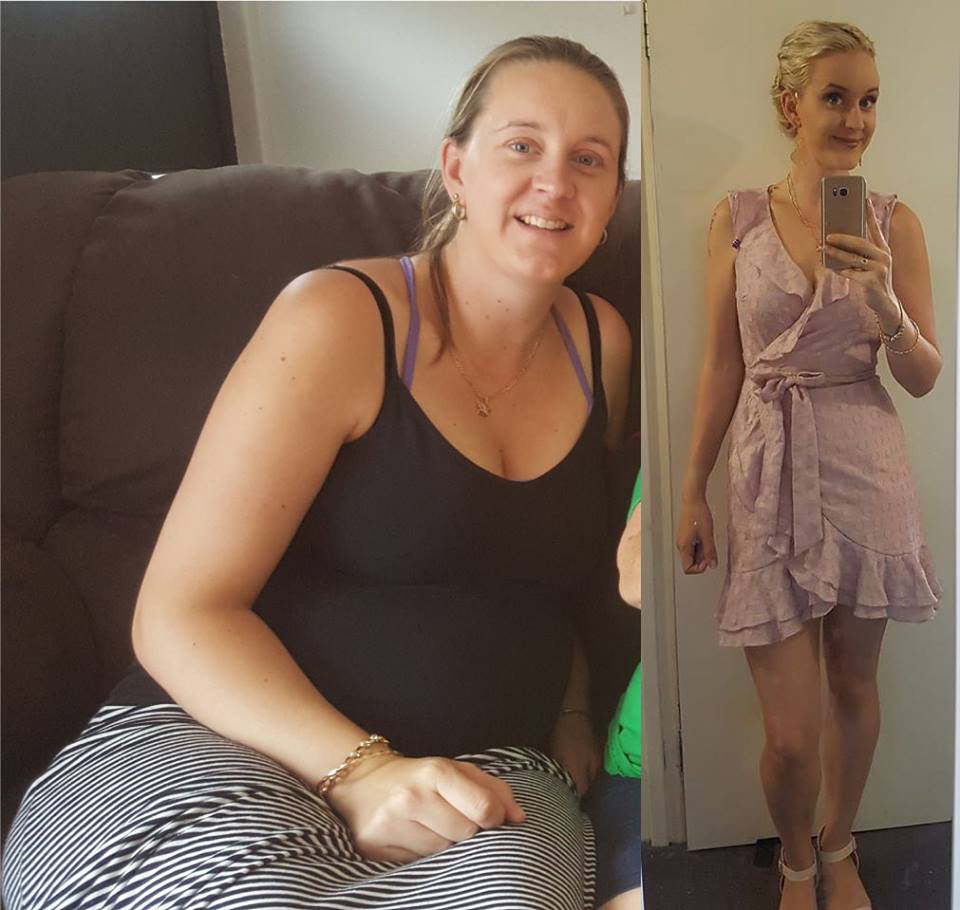 Kicking goals
It was at a friends wedding when Kelly really thought she needed to do something about her weight. Feeling extremely uncomfortable getting ready with friends, and avoiding photos and dancing saw Kelly want to make a change.
After watching The Healthy Mummy Facebook pages for a few days Kelly decided to join the 28 Day Weight Loss Challenge and that's when everything changed!
Kelly said "seeing my result as I moved through each month's Challenge kept me on track as I love seeing results!"
Self-confidence
After finding a new found sense of self confidence, Kelly has passed her new healthy habits on to her family, as she says "my second daughter has grown up on The Healthy Mummy meals as she was 6 months when I joined; so she will eat pretty much anything and my 3.5 year old is defiantly not as fussy anymore and now loves raw veggies!".
Are your kids fussy eaters? You could also check out our Fussy Kids eBook specifically made to cater to your little ones who refuse their dinner!
Another positive of Kelly's weight loss is she has actually saved money from not buying package junk food anymore. "I save about $100 a week on food shopping and I now shop a week at a time from Spudshed and Woolworths,' she says.
Change is good
A favourite in Kelly's kitchen is Peanut butter & choc cookies, Slow cooked asian chicken and Chicken tikka.
While Kelly now focuses on her health to maintain her weight loss, she finds it actually more of and obstacle than trying to lose it.
"Once I was happy where I was I became a little complacent so I'm having to keep my self on track more each day," she says.
Not putting too much pressure on herself, Kelly keeps her exercise to a minimum but moves throughout the day, as that's what works for her.
Kelly says everyone is different and to not give yourself a hard time if you slip up as weight loss is a working progress and will take time!
Are you interested in kicking goals? Try our 28 Day Weight Loss Challenge where you can get the support you need when embarking on a lifetime change! With 4,500 recipes and workout videos for your specific desires.
Read more incredible results from mums on our 28 Day Weight Loss Challenge.