ULTIMATE GUIDE: Top tips on how to get and STAY motivated!
Well into the new year and you may find you're not as energised or motivated to achieve those resolutions or goals, or maybe you've lost sight of what you want to achieve. Here are 6 tips to get and stay motivated!
Well into the new year and you may find the resolutions or pledges you've made to yourself seem to be losing some traction. You're not as energised or motivated as you were, or maybe you've lost sight of what you want to achieve.
Here are some tips to help you get back on track.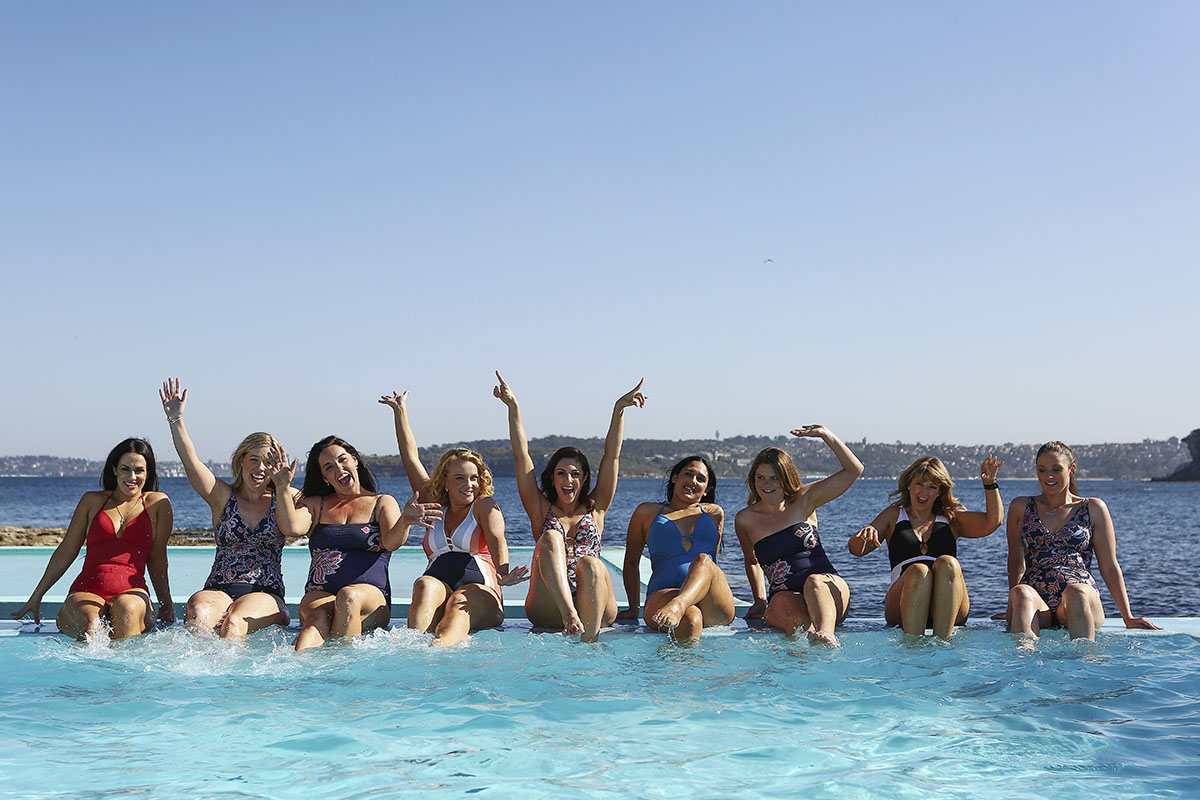 Tips to get and stay motivated with your goals
1. Remember your 'why'
Why did you start on this journey? Why do you want to become the person you want?
The motivation we had at the start of the year seems so far off to where you find yourself now.
Write your answers down to these questions and put them next to your bed so it's the last and first thing you see every day.
2. Have a plan
Losing motivation and interest can boil down to no plan of action. Being spontaneous when it comes to weight loss doesn't always work, as we can be left feeling overwhelmed or lost without guidance.
Plan your meals for the week, prepare some frozen meals in times of exhaustion or stress so you have an option that won't derail your diet. Map out your exercise routine for the week and mark it off when you're done.
The 28 Day Weight Loss Challenge does all this and more for you, with over 4000 recipes you can then turn into your own customisable meal plan and daily indoor or outdoor exercise routines, meditation and unparalleled support to help you achieve your goals.

3. Habits and discipline
When you are feeling unmotivated or life gets stressful the last thing you want to do is exercise or eat healthily. Everyone has been there so we get it.
What sorts the people who stay on track from those who don't sometimes comes down to habits. Research shows it takes on average 66 days to form a habit.
Set up a calendar and cross off each day as you go and be mindful of your temptations and triggers so you can control and/or avoid them. Then you'll be able to see how far you've come which can spur you on to creating habitual exercise. 
4. Make yourself accountable
Use a personal trainer or exercise group to hold you accountable to your goals and commitment to exercise.
We're typically more motivated to hold ourselves accountable when we pay for it so get a gym membership – if that's too expensive, sign up for the 28 Day Weight Loss Challenge. It includes an app that is downloaded onto your phone so you can track your progress anywhere, anytime and share it with other mums in one of our supportive Facebook groups.
5. Track your progress
Progress takes time, unfortunately, there is no way around this.
Think back to your best self, do you have a photo from back then? Stick it up in your bedroom, on the fridge or where your treats are kept to remind you of who you want to be again.
Take monthly photos of yourself and compare them. When you see the progress you've made, this is bound to spur you on to achieve your goals.
Remember whether it's 500g or 1kg per week, it all adds up in the end!
6. Include friends and family
You will need all the support you can get! Share your hopes and goals with your trusted loved ones, so that they can encourage and support you. You may find this also helps you with accountability.
The Healthy Mummy's Facebook groups are a non-judgmental, encouraging and supportive space for you to call on others who have been where you are, are going through it still or have come out the other side.
Healthy Mummy mums share their top 5 WEIGHT LOSS MOTIVATION tips
Whether you are just beginning your weight loss journey or have been on it for a long time, you will find that there will  be times when your motivation starts to wane. But that's no reason to panic.
These 9 AMAZING mums who have lost weight and transformed their bodies and lives with The Healthy Mummy 28 Day Weight Loss Challenges, share their Top 5 Weight Loss Motivation Tips for you.
Read these SUPER helpful tips below and you will be back on track before you know it!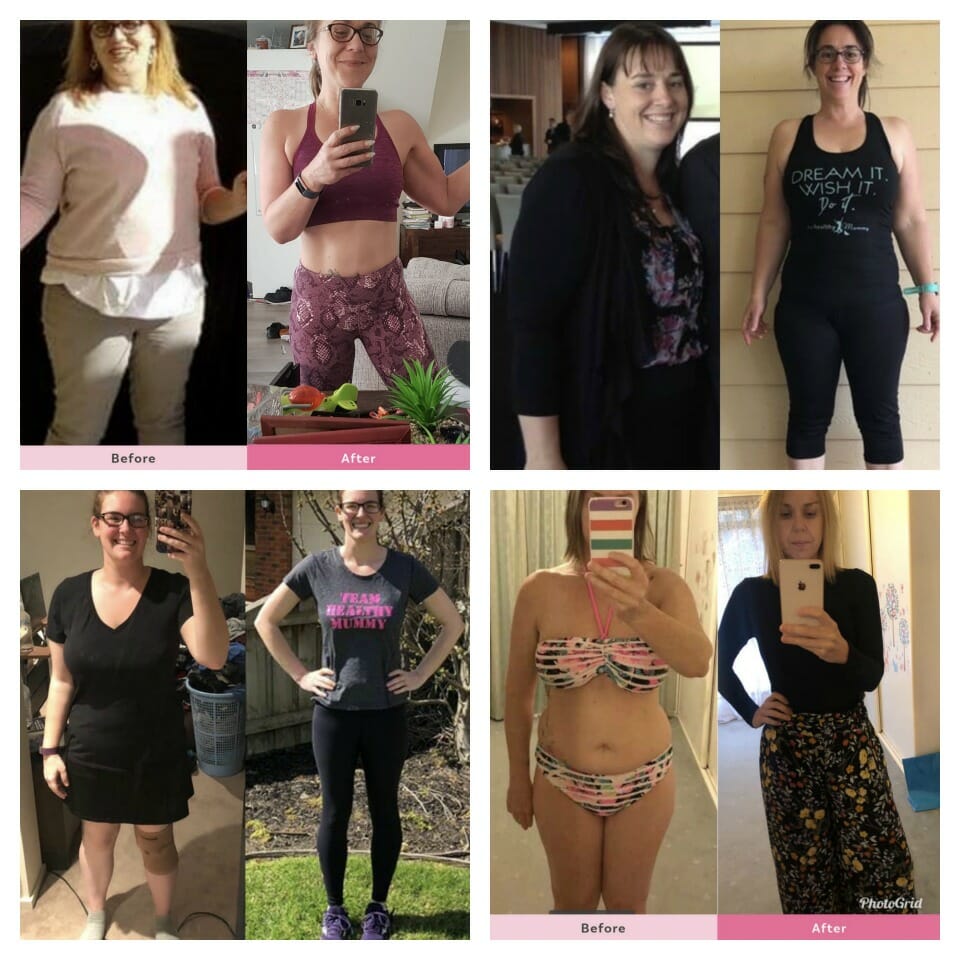 1. Bec Dunn "My main goal is to be healthy for my kids"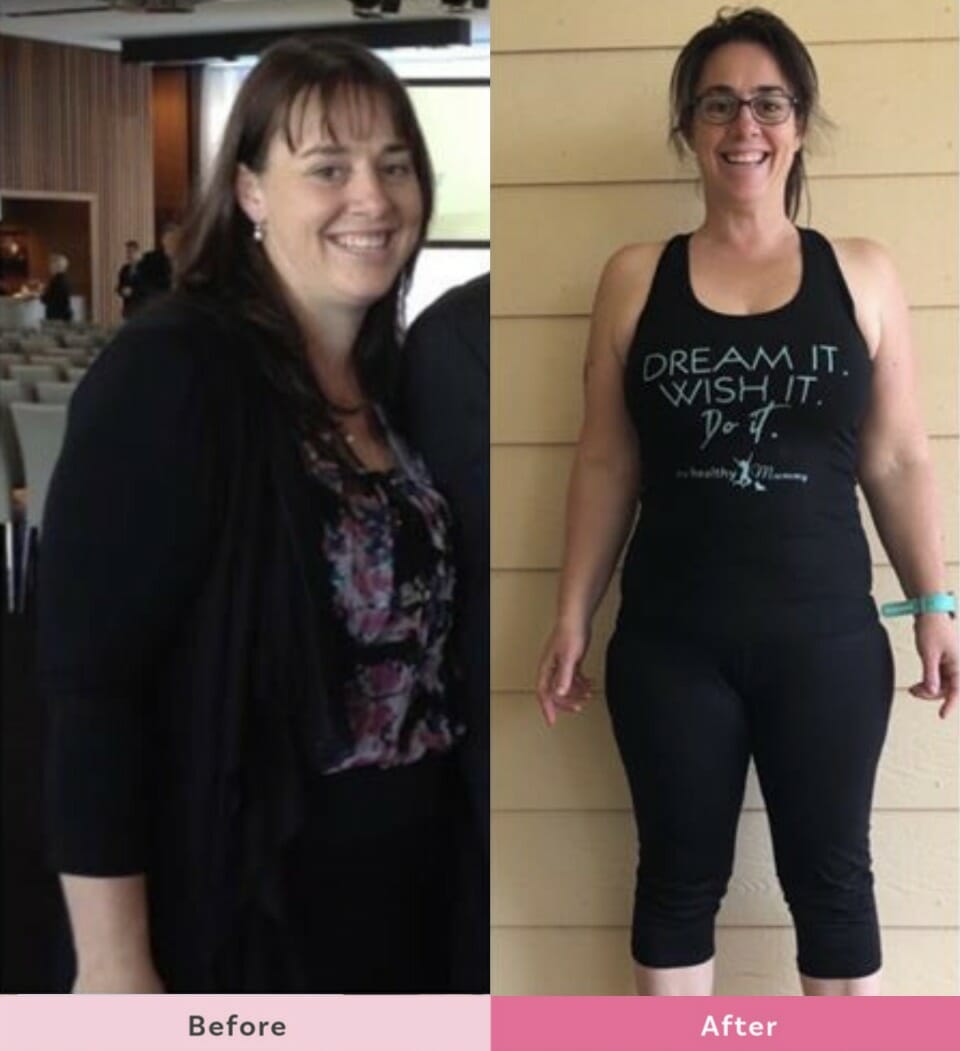 Healthy Mummy Weight Loss Result: 15kg
What motivates you?
"What keeps me going is my goal! I have two weddings one November and one in December. So that is one goal to lose weight for them.
But main goal is to be healthy for my kids".
Bec's Top 5 Tips for Staying Motivated
1. Wake up at the same time each day – I set an alarm to make sure I get out of bed.
2. Get your family involved eg. hubby and kids. My kids are my main motivators.
3. Find a weight loss buddy – I have a friend who is my main partner in crime we email food diaries, motivational memes, weigh ins etc.
4. Walk with friends. Read Did you know that walking is proven to burn calories?
5. Talk with friends who are in the same mindset and determination.
2. Nicole Deakes Brown "I want to be the best role model I can be for my girls"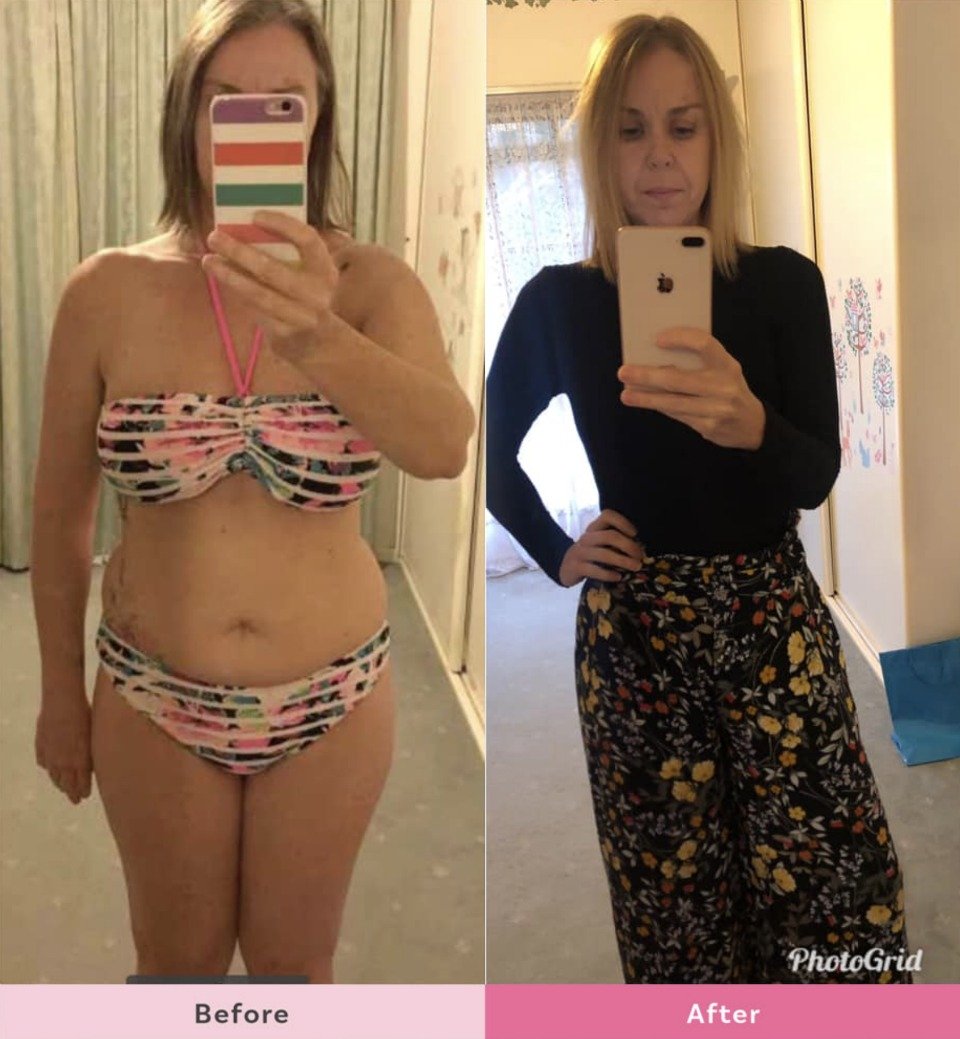 Healthy Mummy Weight Loss: "My weight has been up and down this year due to my health but I have lost a total of 24.8kg and 5.5kg with The Healthy Mummy. I'm now back on track and have lost 1.9kg this week".
What motivates you?
Nicole says "My health and my girls keep me motivated.
I'm suffering with gut issues and mental health so I need to keep myself as healthy as possible.
I want to be the best role model I can and teach my girls about healthy choices, moderation and balance without ever missing out".
Nicole's Top 5 Tips for Staying Motivated
1. Keep active every day – I like to move my body and go out for a walk 5 x a week.  This is ME time and a way to set up my day.
2. Involve your kids – I get my girls help to plan the weeks meals, this way the are choosing meals they like and will eat.
3. Do daily check-ins with other Healthy Mummy mums – I check in daily with friends I have made within The Health Mummy Online Facebook Community
4. Take ME time – Taking time out just for ME to recharge
5. Keep connected – Being part of a community with so many inspiring women
3. Dani Stormont "I never want to feel that way (the unhealthy me) again"

Healthy Mummy Weight Loss: "I've lost 26kg, hundreds of cms and a healthy perspective on food, exercise and life in general".
What motivates you?
"Seeing results and remembering how I used to feel…. I NEVER want to feel that way again, crying in front of a mirror".
Dani's Top 5 Tips for Staying Motivated
1. Record your exercise – keep a diary of your workouts, record day, time, workout, duration, how you felt before working out and how you feel after working out.
2. Set weekly goals and REWARD yourself when you have completed goals.
3. Get enough sleep! – Without adequate sleep all motivation flies out the window!
4. Put up some motivational quotes – Motivational walls help! Have something visual up regarding your goals!
5. Do activities that you enjoy – When you enjoy an exercise chances up you will stick to it!
Healthy Mummy Community: make friends with similar goals! They help keep you accountable and also give you endless support!!
4. Courtney Thursfield "Seeing results keeps me going"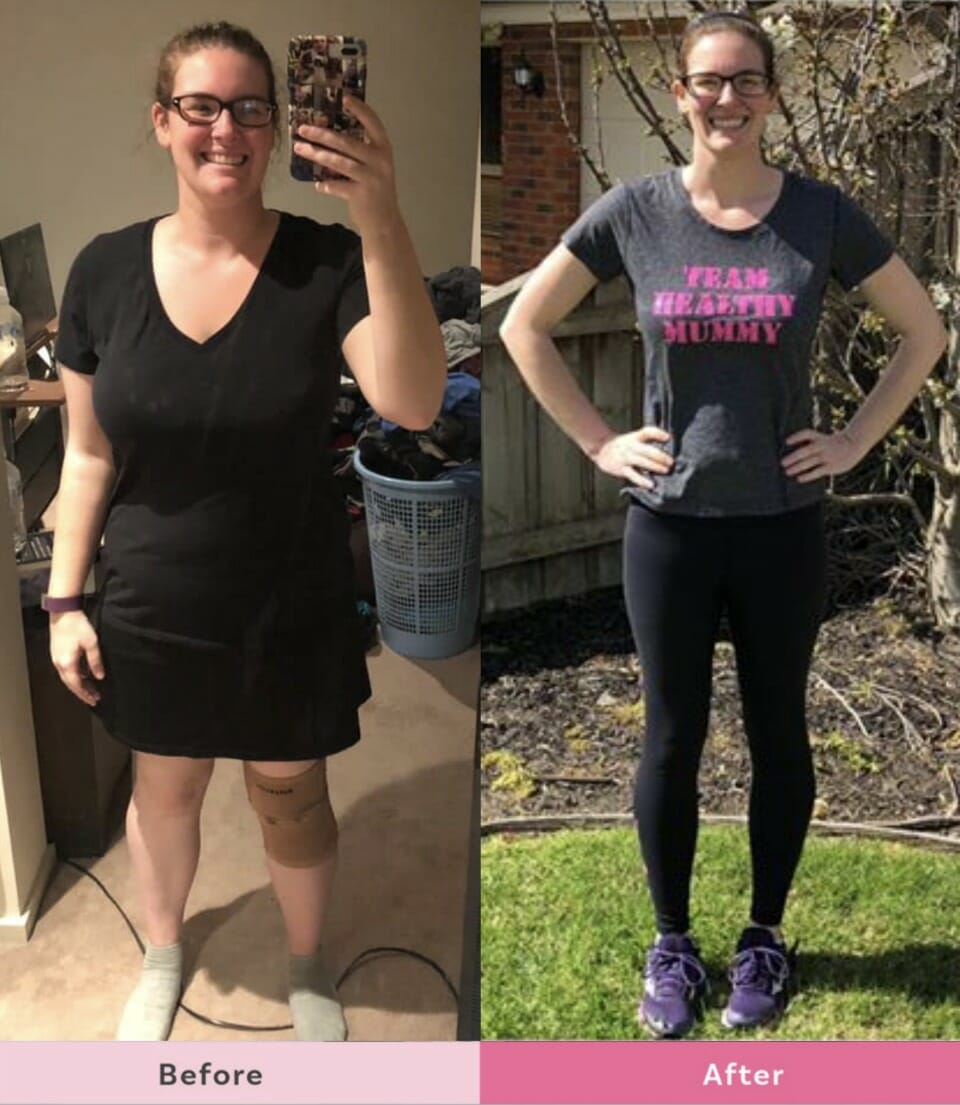 Healthy Mummy Weight Loss: "I've lost 27kgs over 14 months and maintained it for the last 6 months".
What motivates you?
"My results motivate me to keep going. I love that I've been able to achieve my weight loss goals and I'm not going to waste the hard work".
Courtney's Top 5 Tips for Staying Motivated
1. Take progress photos
2. Plan and set short term, medium term and long term goals.
3. Make things fun, choose exercise and food that you enjoy.
4. Get family involved.
5. Plan and prepare – you'll never keep at it if you're not ready.
"The Healthy Mummy community is an amazing place to check in with.
I'm so motivated by other Healthy Mummy's results, food ideas, exercise plans – really any ideas on how to make life a little easier.
I also love that we have a community where I can shout out my results and feel so much love and support".
5. Natalie Carling "Being able to look at feel my best motivates me"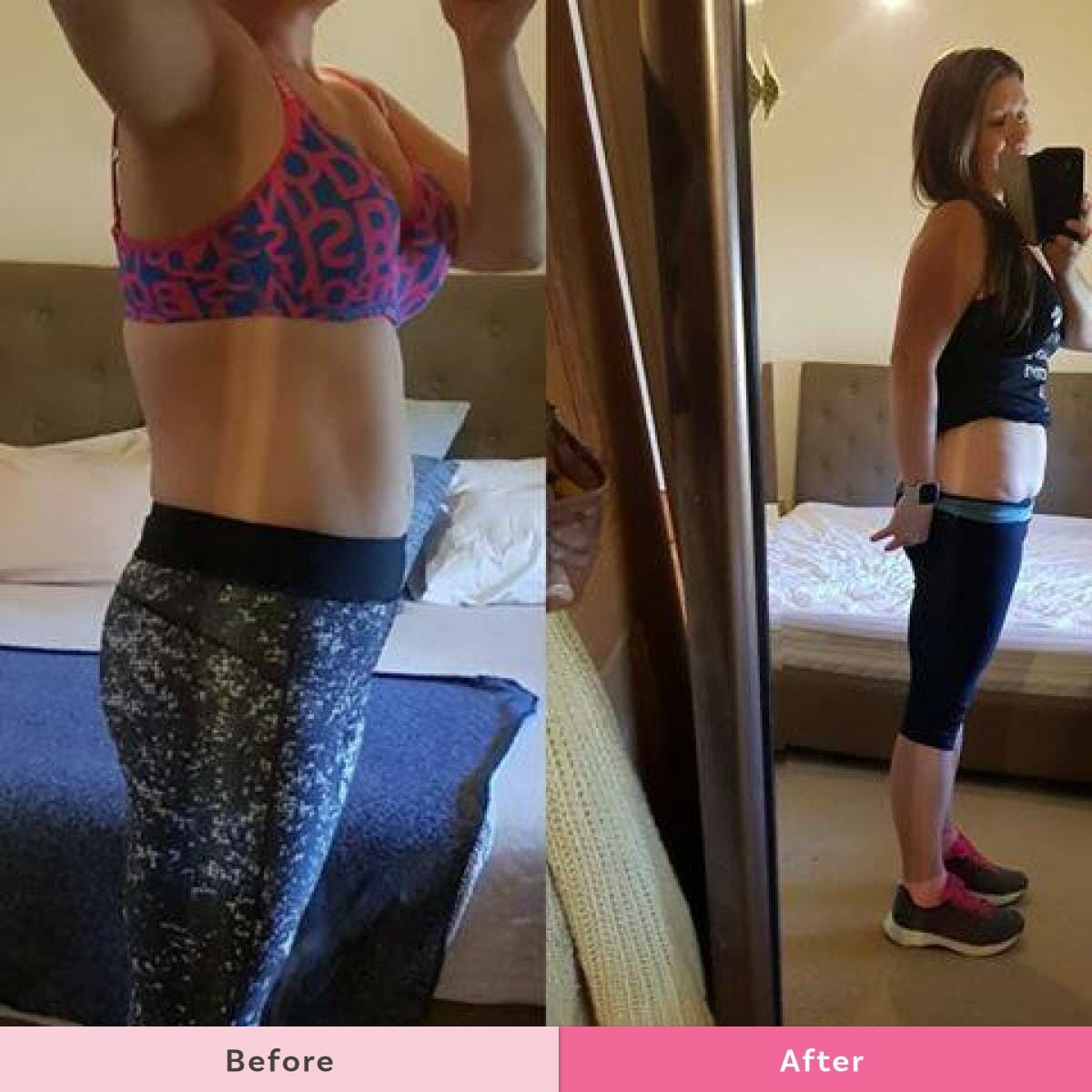 Healthy Mummy Weight Loss: "I've lost 15kg and I am now focusing on measurements, which I tend to forget".
What motivates you?
"What motivates me is for me to be able to feel and look the best".
Natalie's Top 5 Tips for Staying Motivated
1. Do a daily walk – I walk daily with my kids or friends. It helps with motivation on those days I'm less enthusiastic.
2. Change up your daily routine – Keep it fresh and fun.
3. Surround yourself with uplifting and supportive people – The Healthy Mummy online support group is a great place to start
4. Read daily motivation quotes – I read daily motivation quotes or books.
5. Don't beat yourself up if you have a bad week. – I don't beat myself up if I have a bad week. I've realised that sometimes life gets in the way and to forgive myself and tomorrow is another day.
6. Bridget: "I simply want to be the best ME"

Healthy Mummy Weight Loss: "I have lost over 140cms and 3 sizes in clothes but I have completely changed my body shape". 
What motivates you?
"For me it's not motivation that keeps me going, as motivation to me can come and go. It's setting goals and plans I commit too and I want to see what I'm capable of.
I love being able to be a healthy role model to my girls but also my students.
I want to be the best me motivation or not".
Bridgit's Top 5 Tips for Staying Motivated
1. Set small achieveable goals as well as big dream goals! – Have some NSV goals.
2. Voice your goals, write them down. Tell the world. Be accountable.
3. Make plans for how are you going to achieve your goals.
4. Reward yourself when you reach your goals – Be proud of your achievements.
5. Focus only on your own journey – Remember you are only competing against yourself.
"The Healthy Mummy group has been like my own cheer and support squad all in one. They have been there for my ups and down and the encouragement has allowed me to push myself beyond my dreams".
7. Amy Thomson "Setting good habits has helped me achieve 40.3kg weight loss"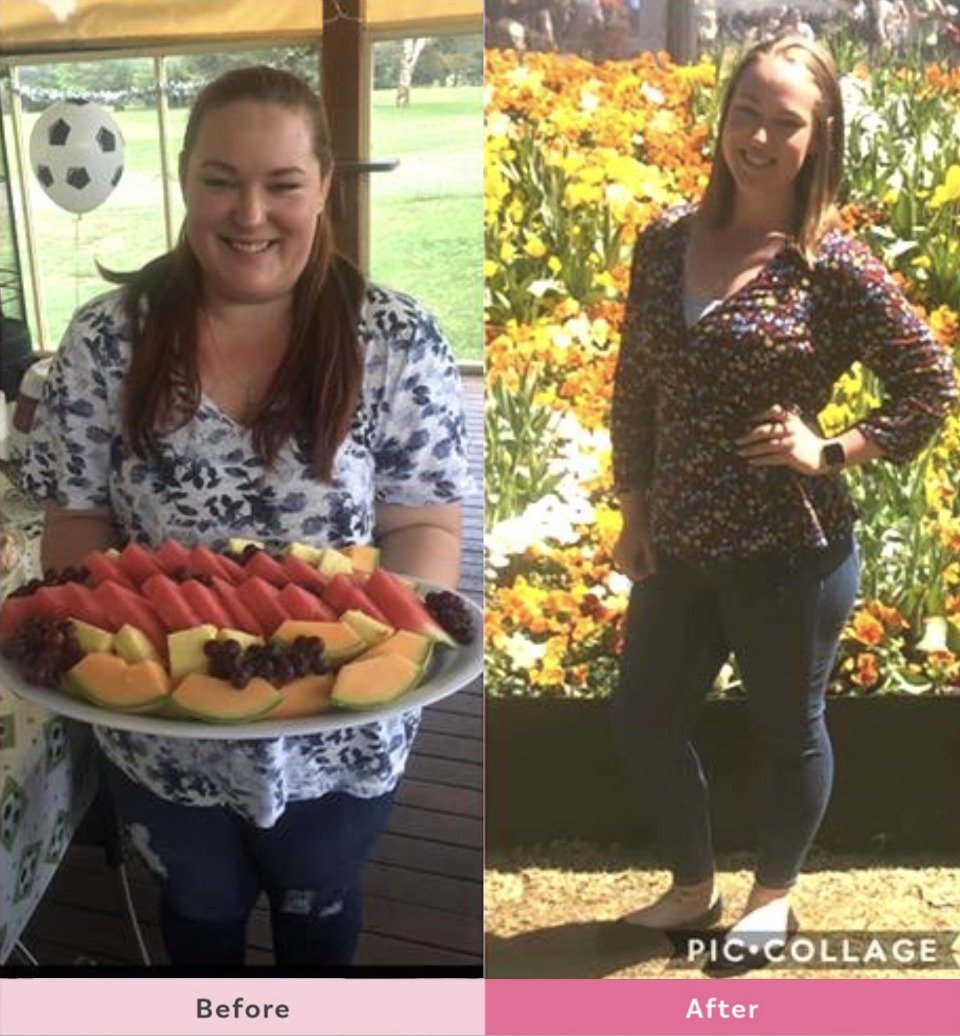 Healthy Mummy Weight Loss: "40.3kg (down from 120kgs to 79.7kgs) in 5 months. April 2018 – September 2019″. 
What motivates you?
"Motivation comes and goes, but setting good habits has helped me achieve a 40.3 kilo loss!
Starting out at 120 kilos, my biggest motivator to get healthy, was to be able to have fun with my son without feeling so embarrassed or self conscious.
The Healthy Mummy community has supported me the whole way and encourages me to keep going! They have always been there to help pick me up and move forward".
Amy's Top 5 Tips for Staying Motivated
Don't be too hard on yourself! – Beating yourself up over some 'not so good' choices, only sets you back further! Acknowledge it and then move on! Don't dwell!
Set yourself small achievable goals each day – I write them down and display it on my wall. The sense of pride and achievement will help you to keep moving forward.
Only focus on losing 5kgs at a time! When faced with needing to lose a large amount of weight, it can discourage you and can make you feel like you are getting nowhere. By setting smaller goals, you are breaking down your journey into more achievable increments.
Reward yourself with non-food related rewards for hitting each 5kg goal! This will drive you to keep going. A nice little treat, that has nothing to do with food, because food should be seen as a way of nourishing our bodies, not as a reward.
Display your Non Scale Victories (NSV) on the wall for you to reflect on. Sometimes we get too focused on the scales and forget about all the other amazing things we experience when lead a healthy lifestyle. Having them visual is a great daily reminder of how far you have come.
8. Megan Kis "Healthy eating and exercise is now a part of my normal life"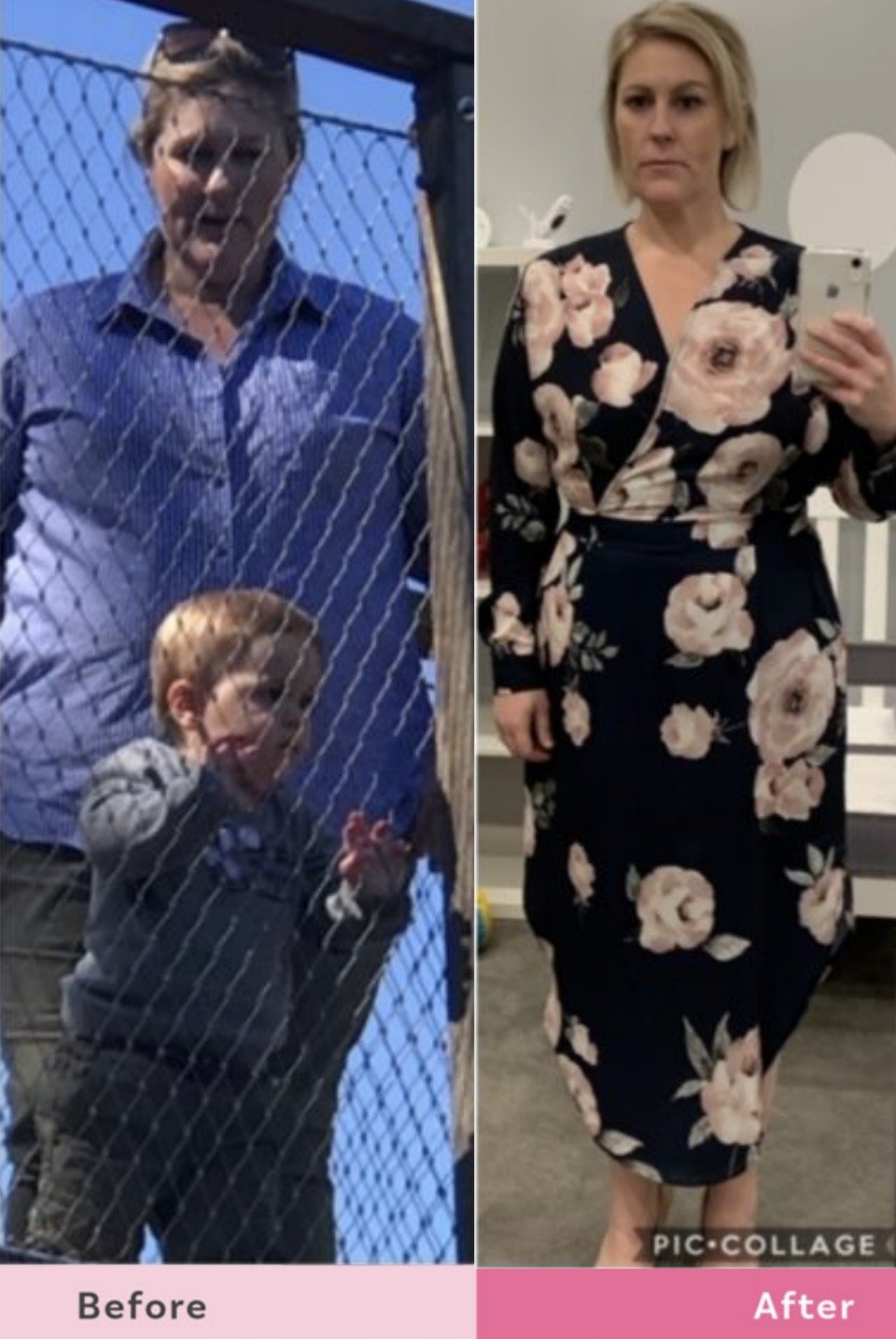 Healthy Mummy Weight Loss Result: "I have lost 21kgs on the program, with more to go!".
Megan Kis says "My motivation comes and goes but what is different about me now since being on the Healthy Mummy 28 Day Weight Loss Challenge is that healthy eating and exercise is now a normal everyday part of my life rather than being something I have make an effort to focus on.
I think a huge part of that is because I'm not "on a diet" but rather I have changed my lifestyle and habits for the better by following the Healthy Mummy program".
Megan's Top 5 Tips for Staying Motivated
1. Don't beat yourself up if you have off days/weeks/months. Instead focus on what you have lost and use The Healthy Mummy community to re-motivate you by reading their stories to inspire you to keep going. Also if you're struggling, seek the support of the HM community to give you a boost of confidence
2. Set yourself daily challenges whether it be steps, actives minutes, running distance then see if you can beat them
3. Take progress pics to show how far you've come
4. Keep some of your "fat clothes" and put them on to remind yourself of how far you've come
5. Set goals, whether they are weight, outfit or measurements
9. Leah Romiti "I know I am a wonderful role model for my boys."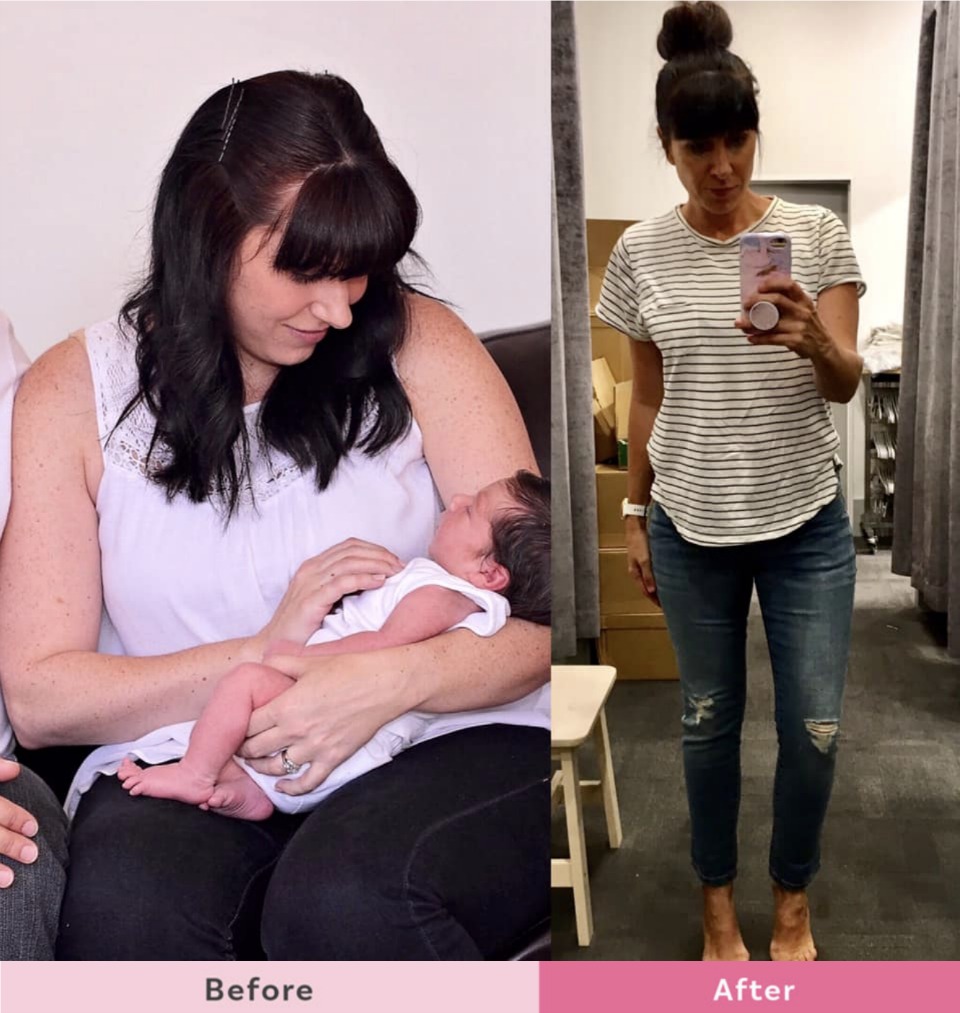 Healthy Mummy Weight Loss Result: 17kg
Leah says "The biggest changes were making my portion sizes smaller and cutting out refined sugars. The Healthy Mummy meals are absolutely delicious, easy to make and the choice of meals is endless," says Leah.
"I love that The Healthy Mummy is not a diet. It's a healthy lifestyle choice. The Healthy Mummy has changed my life. I am fit, healthy, confident, so happy and I know I am a wonderful role model for my boys."
Leah's Top 5 Tips for Staying Motivated
1.  Keep track of your progress – Being able to see how far you've come is the best motivator when you are having a tough day or week.  Each week you may only be seeing small achievements so it's important to step back and look at the bigger picture.  Sure, you may have lost 200g this week but in the past 6 weeks you may have lost 3kg and that's amazing!
Or perhaps you can now run for 10 minutes without stopping whereas you used to only be able to manage 3 minutes. Look how far you've come!  You might have lost 2cm off your thighs but if you're not measuring, you might not have noticed.
2.  Use photos as a trigger – Having the photos gives you concrete proof of the changes that are happening as a result of your healthier habits. And that's a great way to boost your esteem and get you focused on keeping it up.
3.  Set up some rewards to use as 'bait' – There is nothing like dangling a tempting carrot in front of yourself to get you focused.  But if a carrot isn't going to cut it, how about a full body massage when you lose 5kg? Or a new dress when you have lost 10cm from your body measurements?
Having a reward to focus on (one that's not food which could undo all of your hard work) is a great way to give yourself a mental kick in the behind when necessary.
4.  Save time in the kitchen – Cut down the time you spend cooking.  Making bolognese? Make double and freeze a batch for a night you don't feel like cooking. Baking some healthy muffins? Make double and freeze them individually so that you can throw one in your bag in the morning for afternoon tea.  Just bought loads of fresh melon and pineapple? Chop it up and put it in a see-through container so that you can grab a quick snack when you're hungry.
5. Don't ban treats  – Many people start their weight loss journey deciding to cut out all chocolate, all treats and try to go cold turkey! They then experience huge cravings – and end up eating all the 'banned' foods and then feel guilty, think they have failed and then the weight loss journey stops there.
The solution is not to ban foods! Instead aim for eating healthy foods 80% of the time and then allow 20% of the time to be more relaxed so you can have a treat. This way your brain won't crave the bad foods as you are not totally banning everything and you will find the weight loss plan easier to stick to.
The Healthy Mummy team would like to thank these INCREDIBLE MUMS for sharing their valuable weight loss motivation tips with us.
8 tips to prepare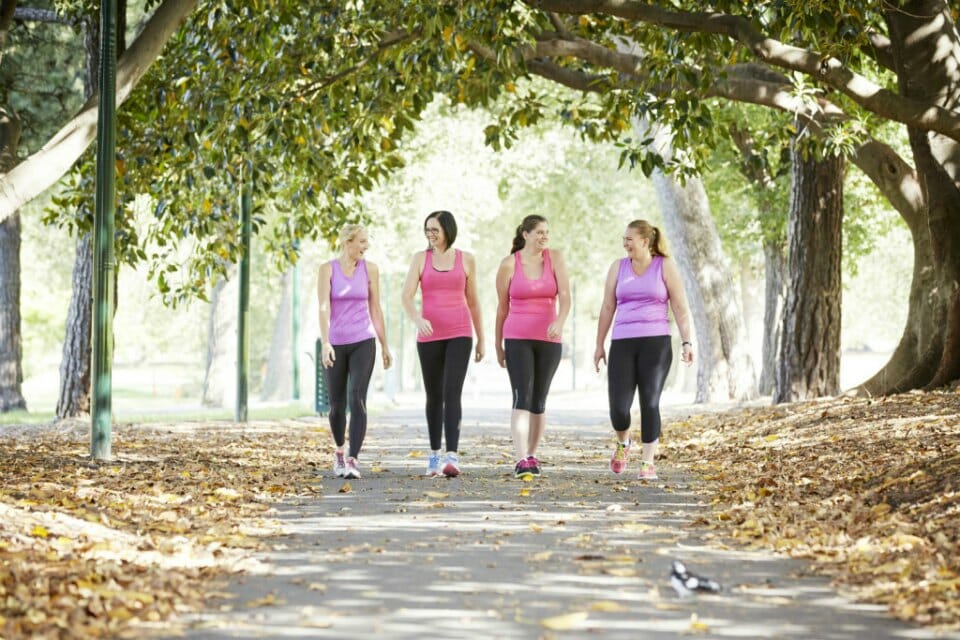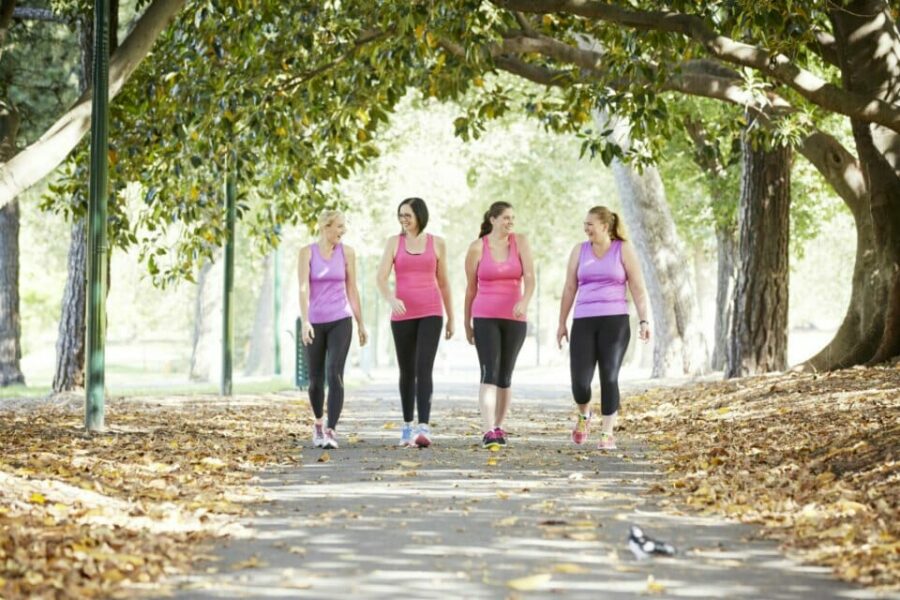 If you are not sure how to increase your weight loss motivation and kick those goals then check out these eight tips.
1. Create a visual reminder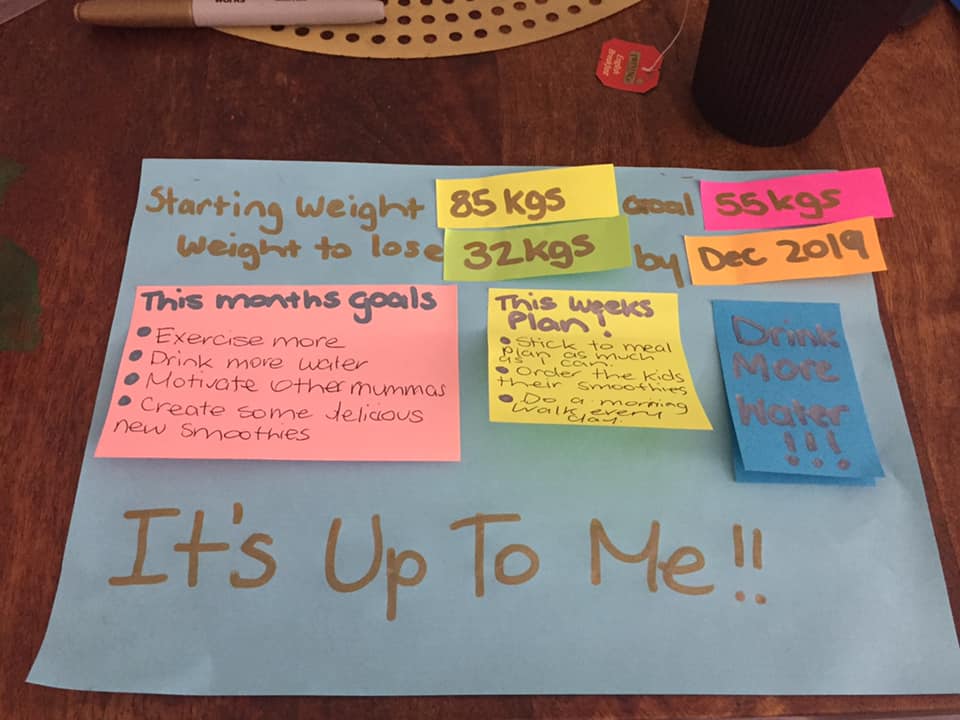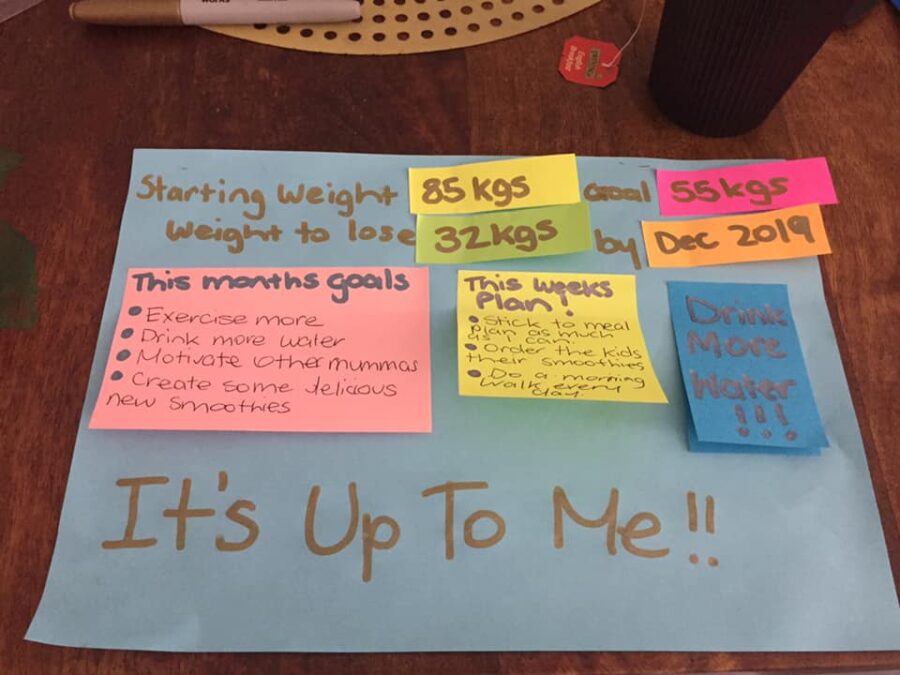 One great way to get and stay motivated is to create a motivation board as a visual reminder of your goals and why you are doing what you are doing. Good weight loss motivation pictures include things like a piece of clothing you would love to treat yourself to if you hit your goals or someone who has a similar body type to what you aiming for.
Once you have created the board make sure it is hanging somewhere that you will see it every day so that it reminds you and motivates you to keep going.
2. Be active indoors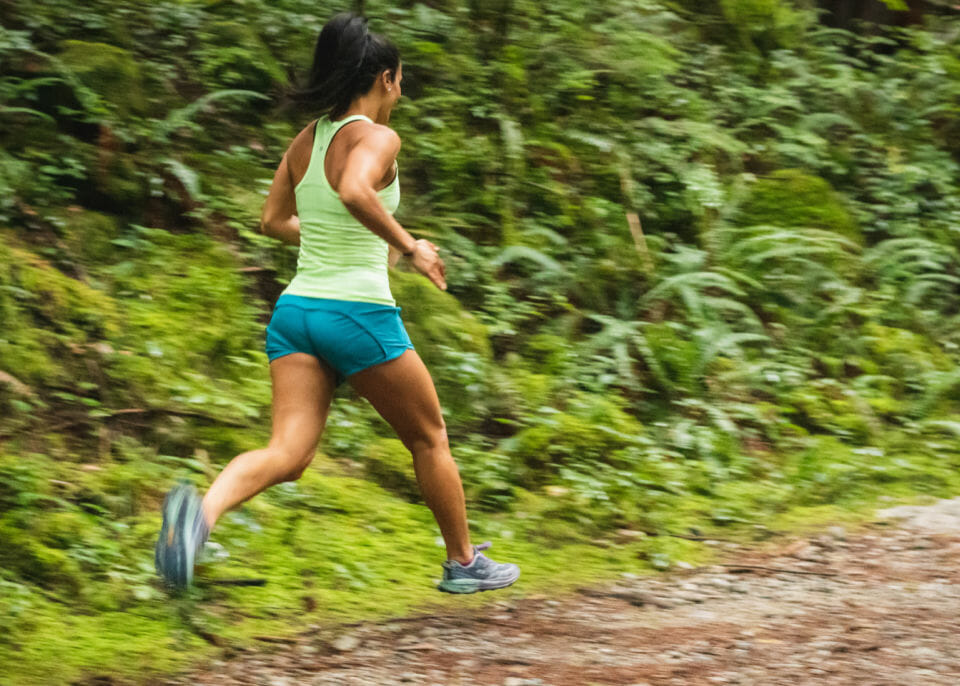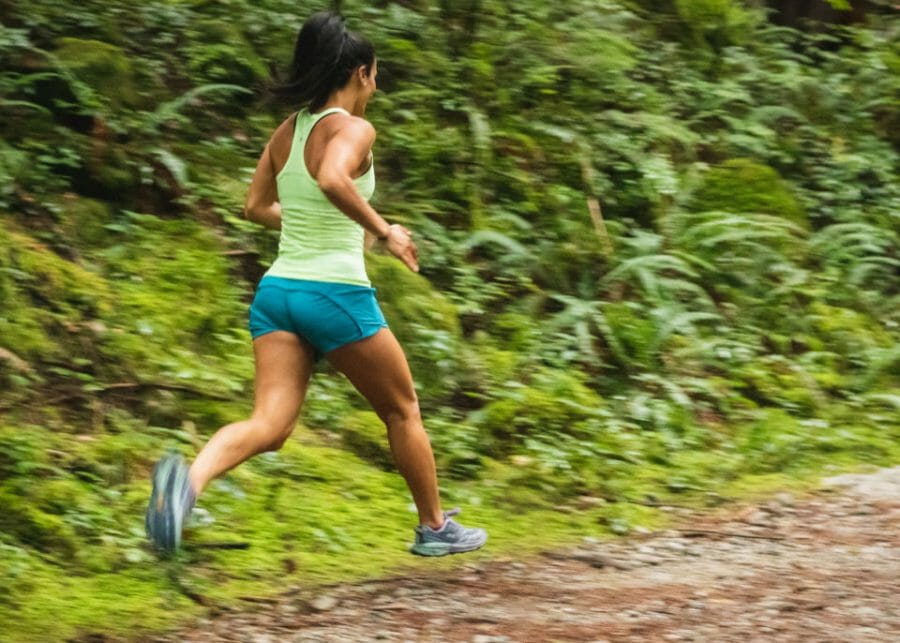 When the weather is cooler, wet and miserable it can sometimes be hard to find the motivation to get out and get active. The good thing is you don't need to get outside to get active there are so many exercise routines you can do in the comfort of your own home.
All the exercises included in the 28 Day Weight Loss Challenge can be done at home with little to no extra equipment. If you think it's too hard trying to exercise with your kids around check out this mum's tips on exercising with kids in tow.
3. Follow exercises on TV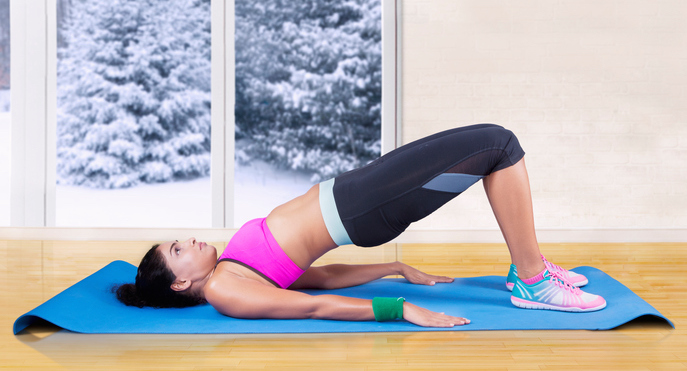 Another great way to keep up your weight loss motivation up is to just turn on the TV and follow along with the workouts on your local fitness TV show. If you can't find a workout on TV jump on YouTube and check out all the free workouts available on The Healthy Mummy's YouTube channel.
4. Make delicious healthy food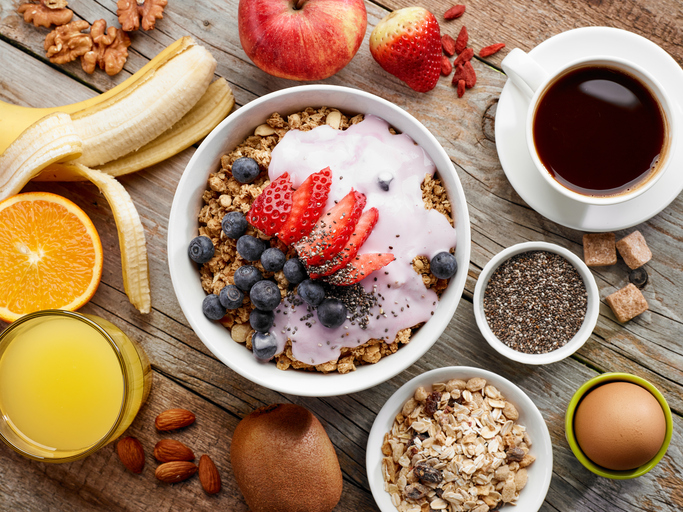 It can be hard to stay motivated to lose weight if the meals you are eating whilst on your journey aren't exciting you or your family. The good news is that there are thousands of healthy, delicious and easy weight loss recipes out there that you can cook up and keep all your family happy.
If you think the food you are 'supposed' to eat when you are trying to lose weight is boring you couldn't be more wrong. In the recipe hub of the 28 Day Weight Loss Challenge, there are thousands of healthy, family-friendly and budget-friendly recipes to suit all your cooking needs.
5. Exercise with a group or partner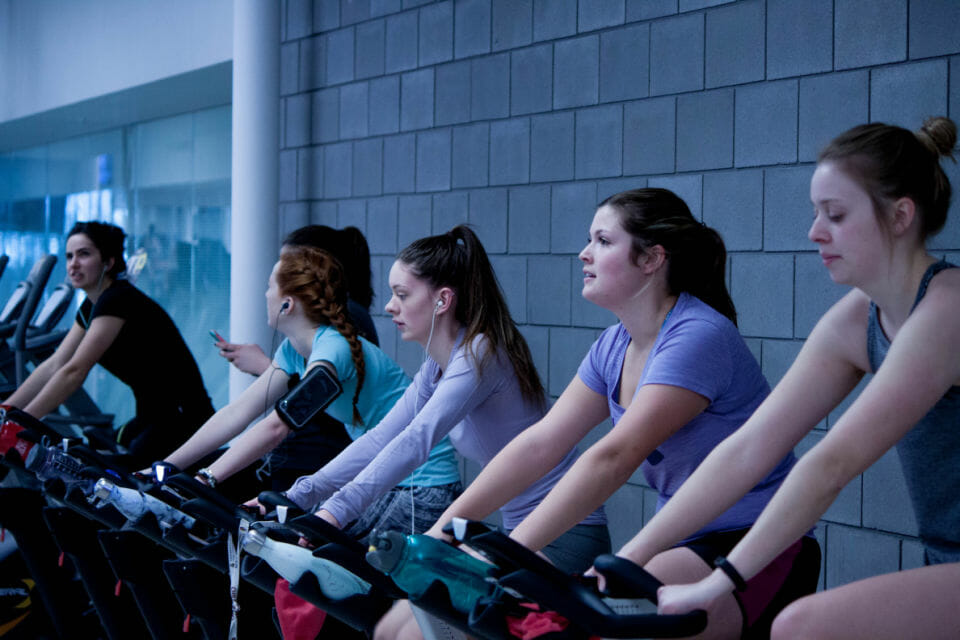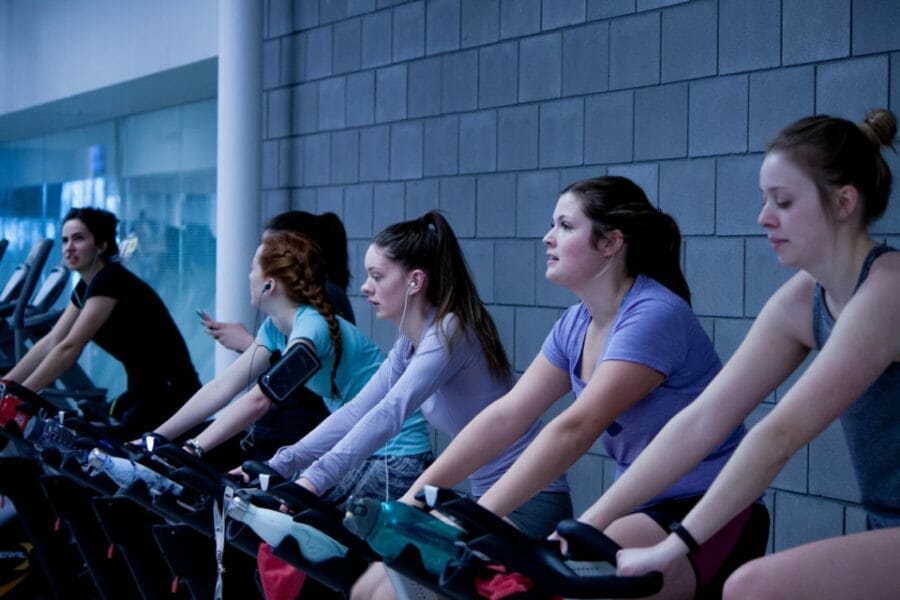 The best way to get your weight loss motivation at its best and stay on track is to get your family and especially your partner on board with your weight loss journey. What's more, if you have a few people on board with you then you can all get together and exercise together and really everything is better with when you have company.
6. Make and keep a plan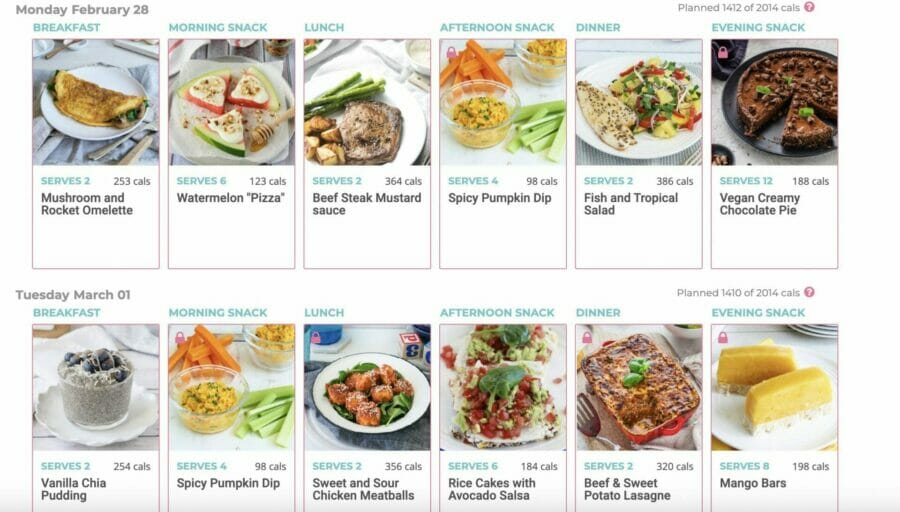 If you find it hard to keep your weight loss motivation going, which if you are reading these tips you most likely do, then you should write out a plan to help you stay on track. Meal planning is a big part of The Healthy Mummy 28 Day Weight Loss Challenge but there are also exercise plans that support your weight loss journey.
Not only does a plan help you stay motivated and on track but it also helps you keep track of the progress you have made. If you notice you have been doing well for a couple of weeks it might be nice to give yourself a little reward and doing this is also a good motivation to lose weight.
7. Challenge yourself
If you are still wondering how to get motivated to lose weight even after all the above tips why not make it a challenge. Set yourself small goals that once you reach them you get a reward, or team up with a friend or family member and compete with them to hit certain goals. Competition and adding rewards can help keep your weight loss motivation a bit higher.
If you aren't a competitive person or don't think this would be the right motivation for you, just try challenging yourself. Try something new, if you haven't tried yoga go to a class, if you have done weights give them a try, do some Zumba just try something different.
8. Play your favourite workout music to get inspired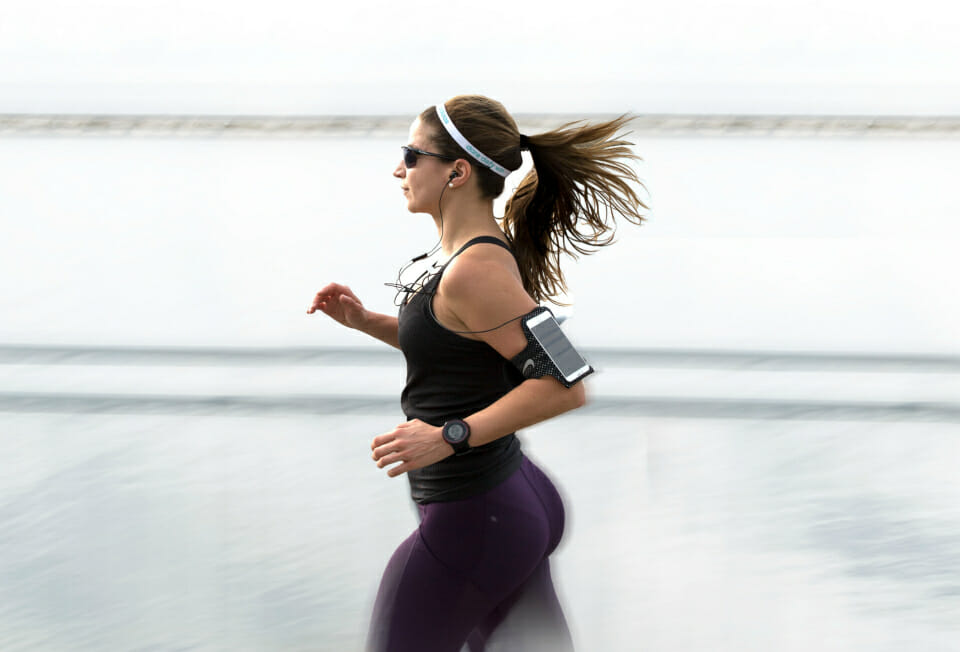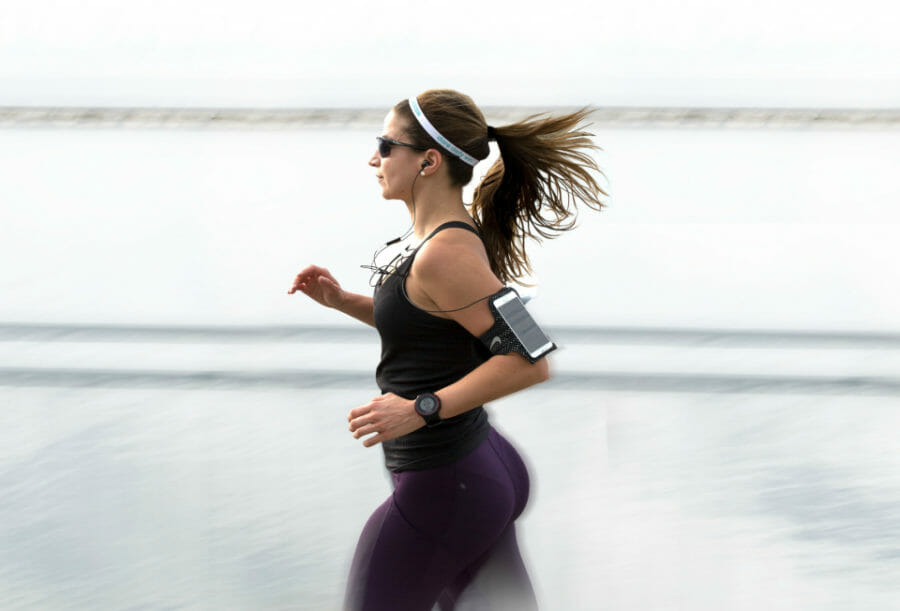 One great way to help you get motivated to lose weight is to create a workout playlist that is full of songs that will keep you pumped and motivated. Include your favourite songs and songs that will keep you moving, motivated and push you to keep going.
If you need some inspiration check out The Healthy Mummy's Spotify playlists.
Are you still thinking 'I have no motivation to lose weight' or 'how do I get motivated to lose weight' then go back and reread all our tips and put them into action. If you want some extra motivation then join our private Facebook group where you will hear amazing weight loss motivation stories from other mums.
Mum shares how she stays motivated while trying to lose weight
Staying on track with your fitness can almost be as hard as actually taking the first steps to losing weight!
Thankfully, one of our July Motivating Mums, Julia Meadows, has shared her top tips for staying motivated.
"Trying to lose weight and getting fit is hard work and it can be overwhelming sometimes, especially if the scales won't budge," she says.
Julia's five top tips for staying motivated
1. Take progress pictures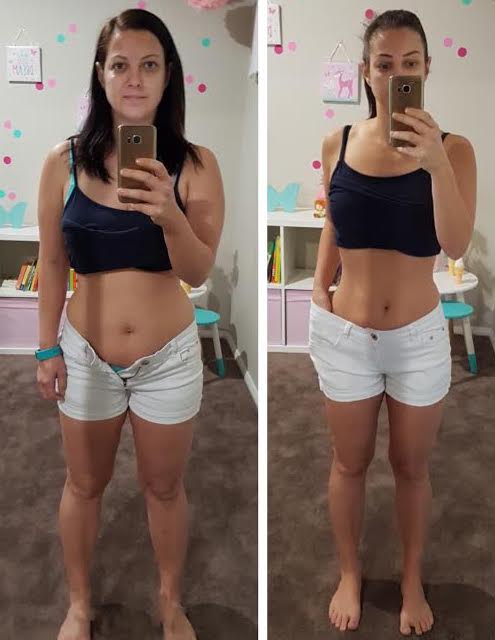 "I'm glad I took before and after photos, because even if the scales aren't moving I can still see process and know that I'm moving in the right direction," says Julia.
"I had to learn that scales don't always tell the truth and now I'd rather go by my progress pictures to reflect on my achievements.
"Looking at how far I've come gives me the right motivation to stay on track."
2. Join The Healthy Mummy community
"A massive motivation for me is definitely all those amazing mummies on The Healthy Mummy Facebook pages," says Julia.
"So many mums have got fantastic results and it's very inspiring. I also get all the support and help I need from the Healthy Mummy Facebook pages."
You can learn MORE about our Healthy Mummy Community here. 
3. Make a motivation board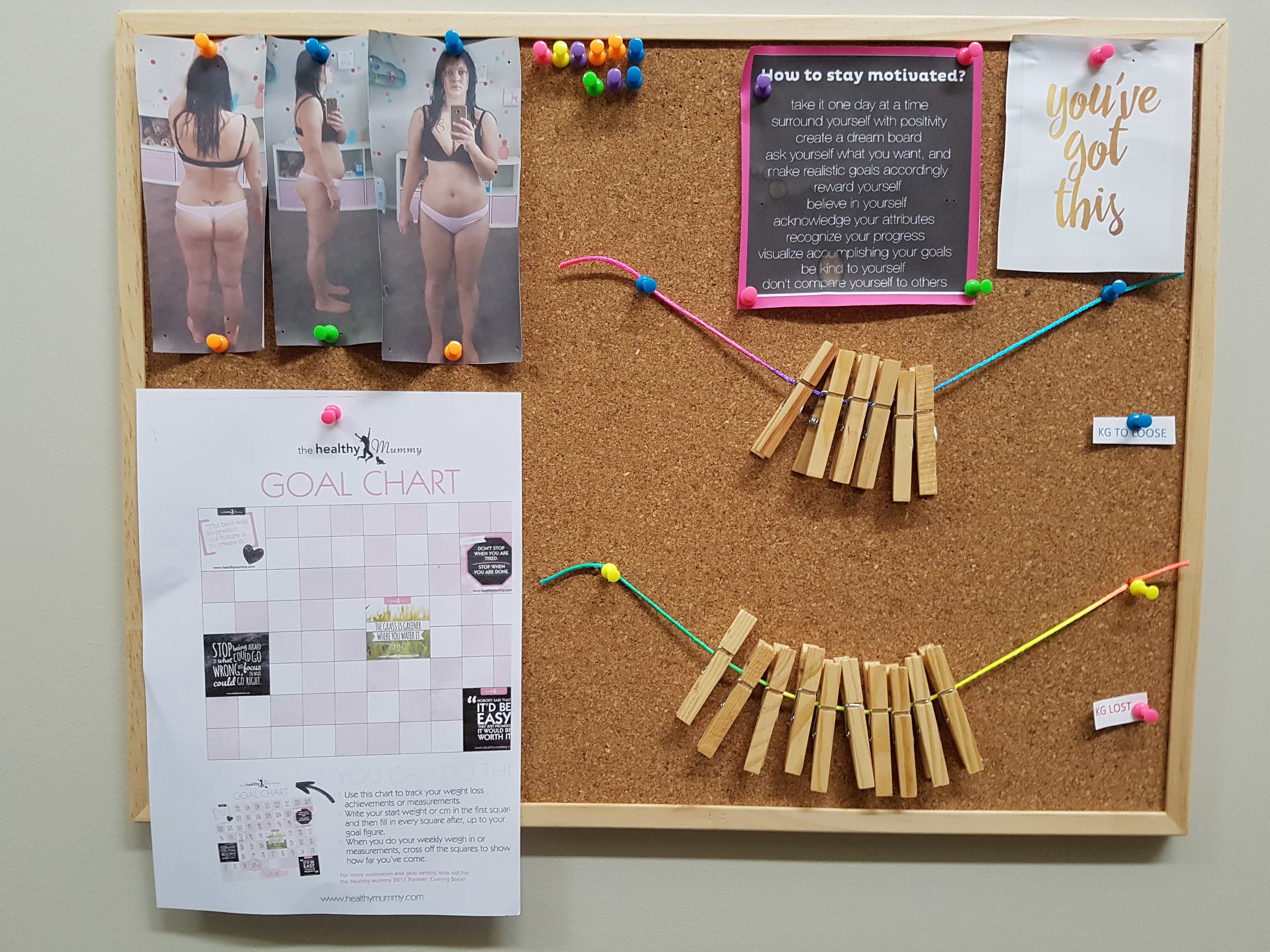 "I have made myself a motivation board and it's hanging up in my kitchen," says Julia.
"That way, I can see it daily and remember my goals as well as reflect on how far I've already come."
4. Change up your workout routine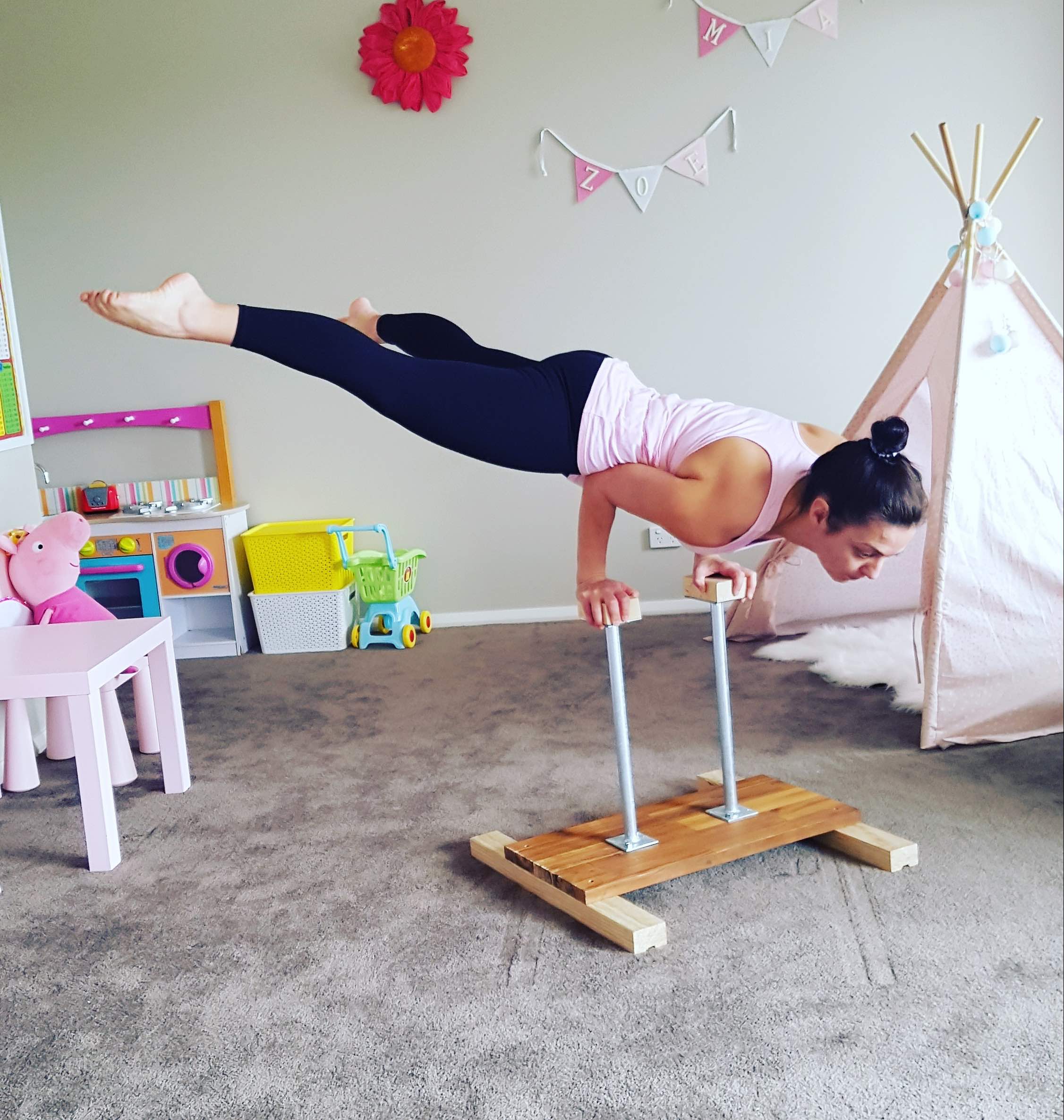 "I find nothing worse than feeling bored with my workouts. It's almost certain I will lose interest and fall off the exercise wagon," says Julia.
"It doesn't always have to be a walk, run or a gym. Jumping on the trampoline, having a dance off with your kids or running around the play centre with your kids is a great way of staying active – plus, it's also lots of fun.
"I shake up my workout routine and try new exercises all of the time."
5. Don't beat yourself up!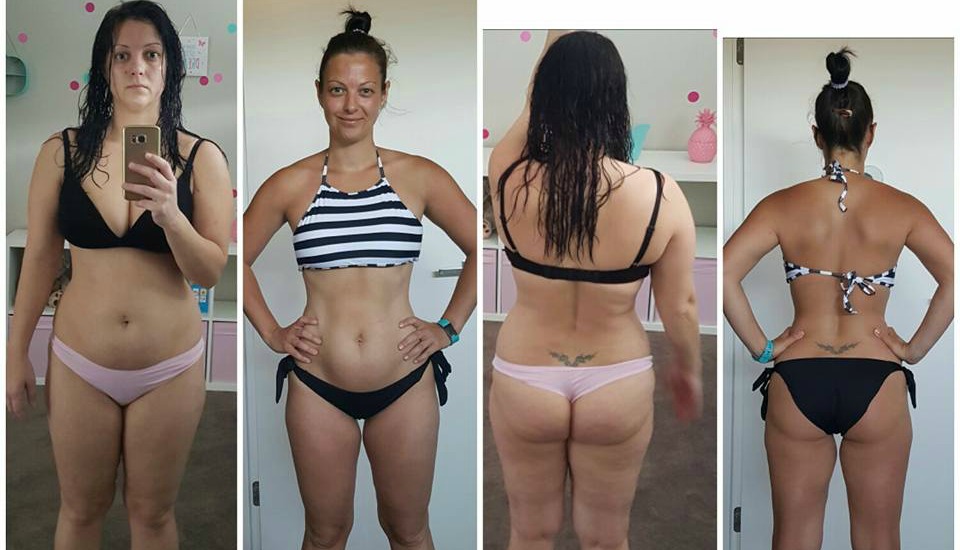 Julia thinks the most important thing mums need to realise is that we ALL fall off the wagon once in a while, but we just need to jump back on it!
"Don't beat yourself up about it. Brush it off and move on," Julia says. "One bad day is not going to ruin all of your hard work."
We love your inspirational wise words, Julia! And couldn't agree more with you!
Julia's 10kg weight loss journey
Julia is in the best shape of her life! 10kgs* lost and this inspirational mama is healthy, happy and loves to whip up family-friendly, healthy meals.
Julia says, "I was the heaviest I've ever been in the first photo and I am in the best shape of my life in the second one.
"The Healthy Mummy has thought me so much about healthy eating and how easy it is to prepare healthy meals the whole family will love.
"10kgs* lost and so much happiness and confidence gained."