Let's face it, it can be so hard to get the perfect Christmas for your man! Unlike us ladies, who have an endless list of things we'd like, need or frankly just WANT, men can be really difficult to buy for. OK, so there's the trusty socks and undies that come out every year but we reckon we can do better than that.
Getting the right gift for him is a great way to show how much he means to you and how much thought you put into his gift.
With that in mind, we've put together a list of different types of thoughtful gifts to suit lots of different interests and budgets too!
Top Ten Gifts for Blokes
1.For the man who likes a tipple
Whiskey Stones Gift Set 9PC Whiskey Stones in Luxury Wooden Gift Box
$21.95
From Frugo Australia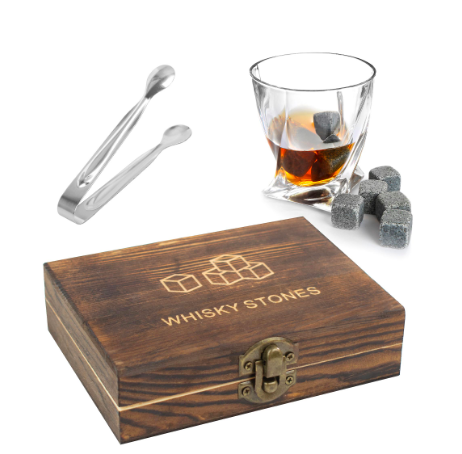 These fantastic cooling cubes will allow your man to enjoy an ICE free chilled whiskey. The set includes 9 whiskey stones, a set of silver tongs and a velvet storing pouch in a charming wooden presentation box CUBE SHAPE; Designed to mimic the shape of real ice cubes. Plus, if whiskey's not your man's thing, they can be used in ANY drink to chill it down without diluting the flavour.
2.For the guy who loves his music.. anywhere
Portable Waterproof Bluetooth speaker
$114.95
Amazon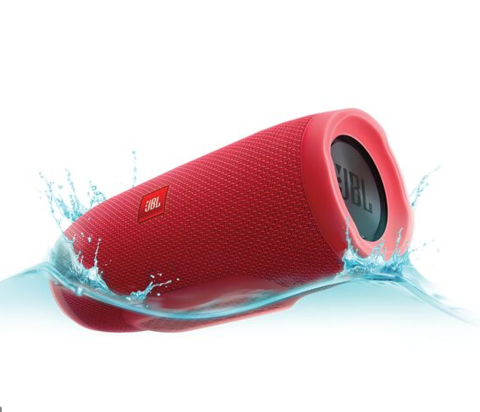 If your bloke loves his music he will love one of these! He can take it with him anywhere – even the shower. It comes with powerful stereo sound and a battery that will last for 20 hours. He can wirelessly connect up to 3 smartphones or tablets to the speaker and take turns playing powerful stereo sound.
3.For the bloke who loses things
Tile Pro
$29.99
Thetileapp.com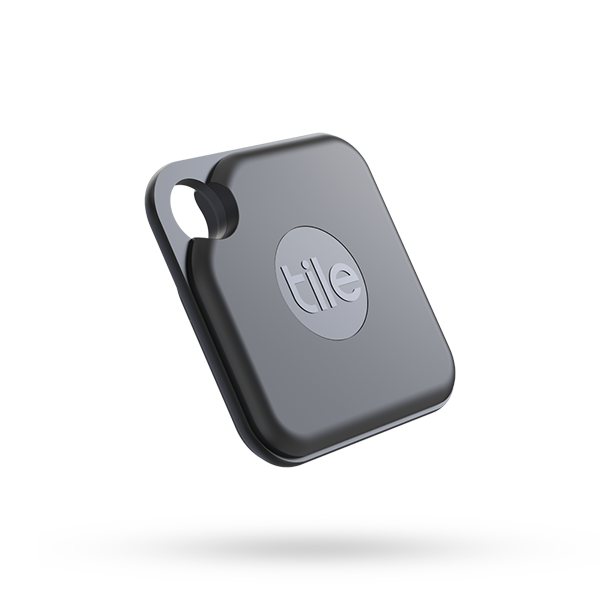 This gift will revolutionise the life of the man who constantly loses things! This tiny device can be clipped to anything he tends to lose regularly, eg his wallet or keys. They can then be easily tracked down on his smartphone.
4.For the man who wants to skydive but doesn't want to go up in the plane
Indoor Sky Diving Lesson
From $69
iFLY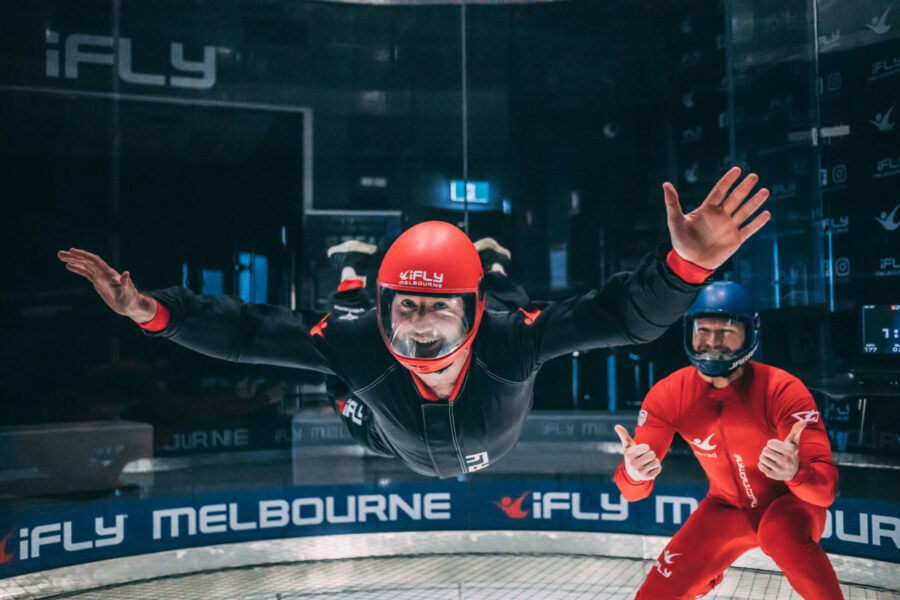 Has he always secretly wanted to skydive? This is a great opportunity to experience the feeling but without actually stepping foot in an aeroplane. The iFLY experiences last over an hour and the time does tend to fly. The session includes a brief orientation with coaching from a highly trained flight instructor, plus your time in the air. Ifly operates in Sydney, Melbourne, Goldcoast, Brisbane and Perth.
5. For the fella who likes to travel
Travel Laptop Backpack
$29.99
Matein Amazon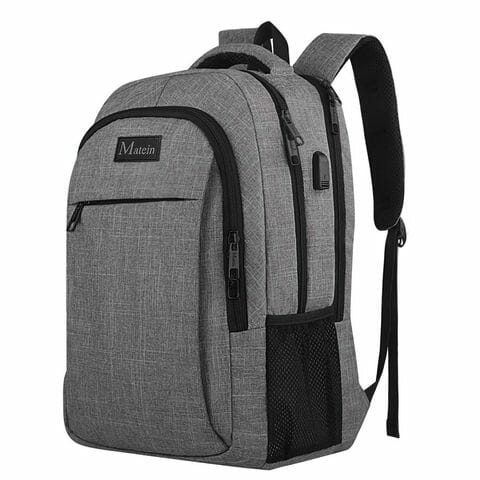 This is an awesome backpack that has a padded interior for a laptop, so is ideal for a work, OR weekend carry-all. Plus With built-in USB charger outside and built-in charging cable inside, this usb backpack offers a pretty convenient way to charge a phone while walking.
6.For the man who likes to know his history
Ancestry DNA Test
$89
Ancestory.com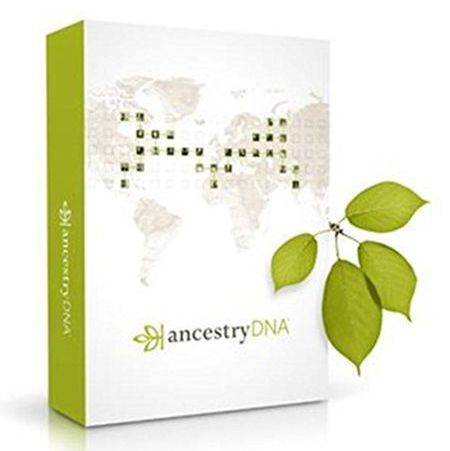 A Genetic Ethnicity test is a great way to learn about his heritage and discover potentially new details about his family tree. If he is remotely interested in his family history, this is a great gift!
7.For the bloke that wants to improve his health
The Healthy Man Meal Replacement
$69
Get your Healthy Man Meal Tub Here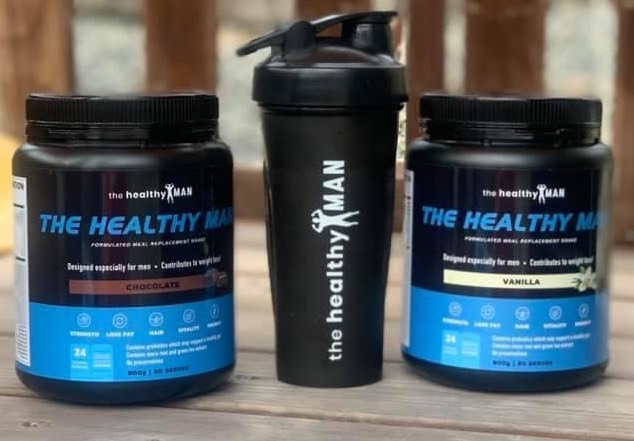 This is the perfect gift if your bloke has been wanting to take control of his health and weight but hasn't known where to start. The Healthy Man Meal Replacement is the answer. Aimed specifically at men, this meal raeplacement is available in Chocolate and Vanill and that will take them on their own journey to better overall health and weight loss. Plus they'll love the taste!
Hear what blokes are saying about it here!
8.For the man who loves his BBQ
20pc Heavy Duty BBQ Grill Tool Set in Case
$33.99
Cuisineart from Amazon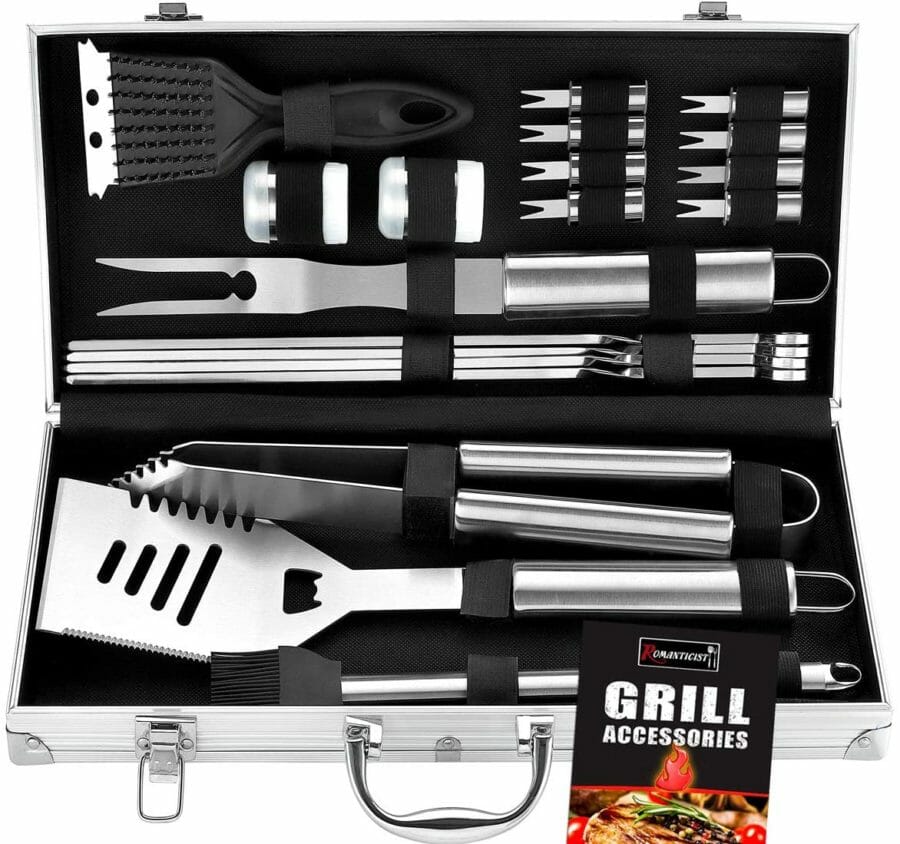 What Aussie man doesn't love his BBQ?  This is a great heavy grill tool set that's perfect for the bloke who loves to grill!
9.For the man who likes to groom
Beard Grooming Kit
$89
Beard and Blade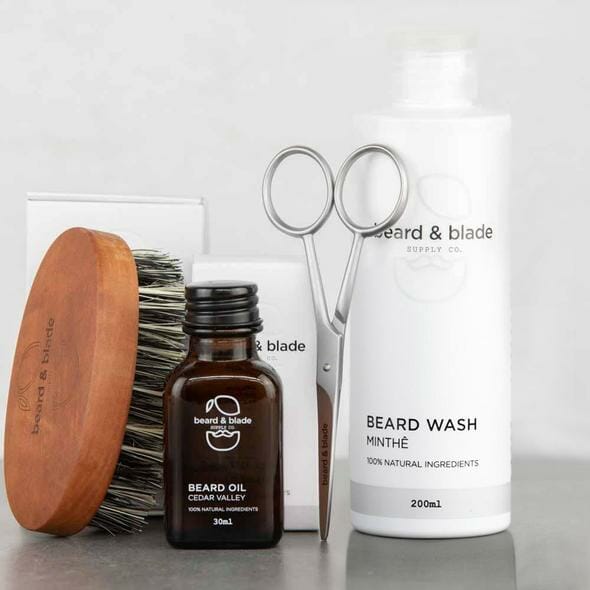 Is your man one of those guys that don't like to shave? Well make sure he's taking good care of his facial hair and keep his beard tame by getting him a fab Christmas gift for beard guys: this beard care tool kit!
10.For the guy who loves to be his own bartender
Classic Engraved Bottle Opener
$9.99
Fabness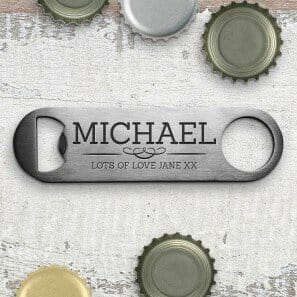 Practical and functional what bloke wouldn't love his own personalised bottle opener.
Well, that's him sorted! What about you?
Don't forget, we've got LOADS of amazing things we know you'd love on your Christmas list this year.
Have a look at some of our amazing packs with some awesome discounts here (and don't forget to show your special someone!)