10 helpful tips to help your FUSSY EATER get the NUTRITION they need
Does your fussy toddler eat the SAME food every day? Here are some tips to ensure that your picky eater is getting the nutrition they need.
Do you feel like you feed your fussy toddler the SAME food day in, day out, because they point blank refuse to eat anything but mash and yoghurt?
Meal time can become a frustrating time for both you and your little one – especially if you're worried about your active tot not eating enough or not receiving the right nutrients they need to help them grow strong and healthy.
But fear not, we've pulled together some clever tips and hacks out there to ensure that your picky eater is getting all the nutrition they need…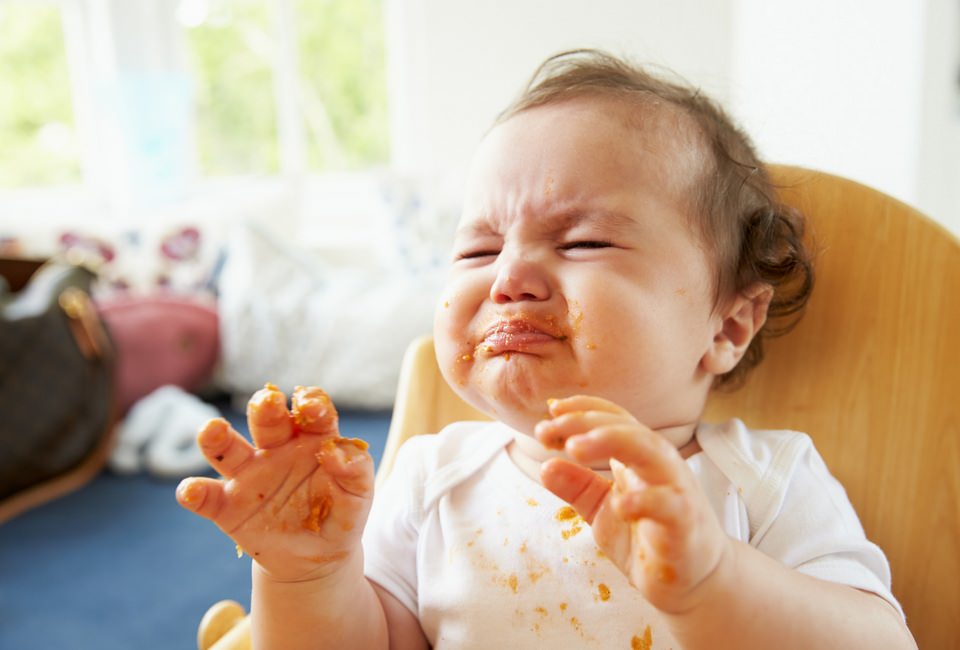 10 ways to help your picky eater get all the nutrition they need
Preparing meals and snacks for the family each day can be stressful, and when you have kids that are picky eaters it can add another level of anxiety.
You might even feel as though you shouldn't bother cooking for them at times, as they'll probably refuse to eat it and that's money down the drain.
But if you persist, stay calm and be patient you might just win over your fussy eater with some of these top tips.
1. Keep your cool and be encouraging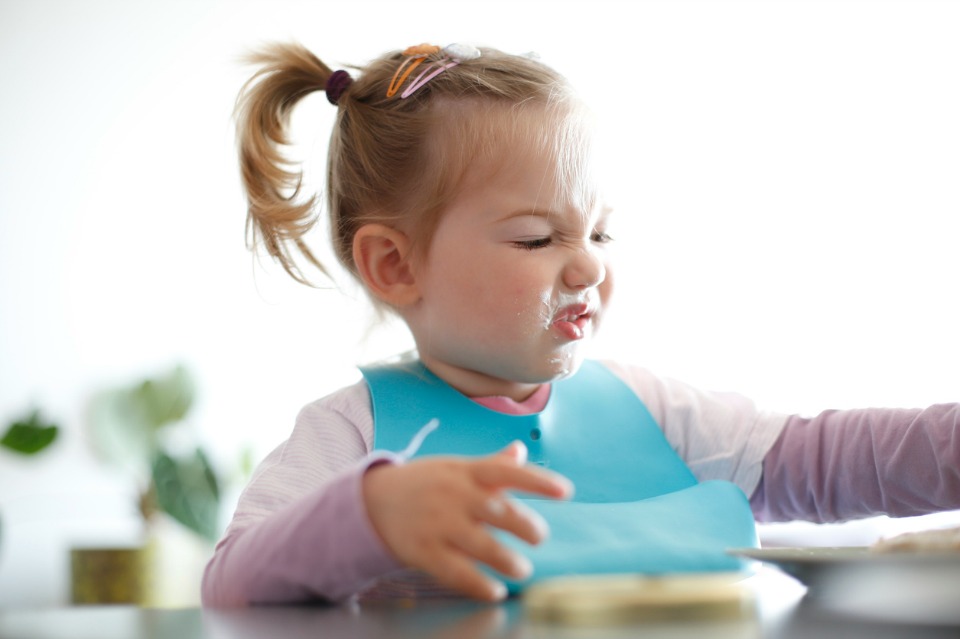 According to a recent study published in the journal Appetite, parents should try our hardest to not put pressure or force our children to eat foods they don't like as this can create tension at mealtimes and cause strain to your relationship with them.
As frustrating as it is (trust us, we know!), by changing your language to being calm and reassuring, as well as being patient, positive and encouraging, you may find your child becomes less resistant to food.
2. Hand your little one the spoon and let them make a mess!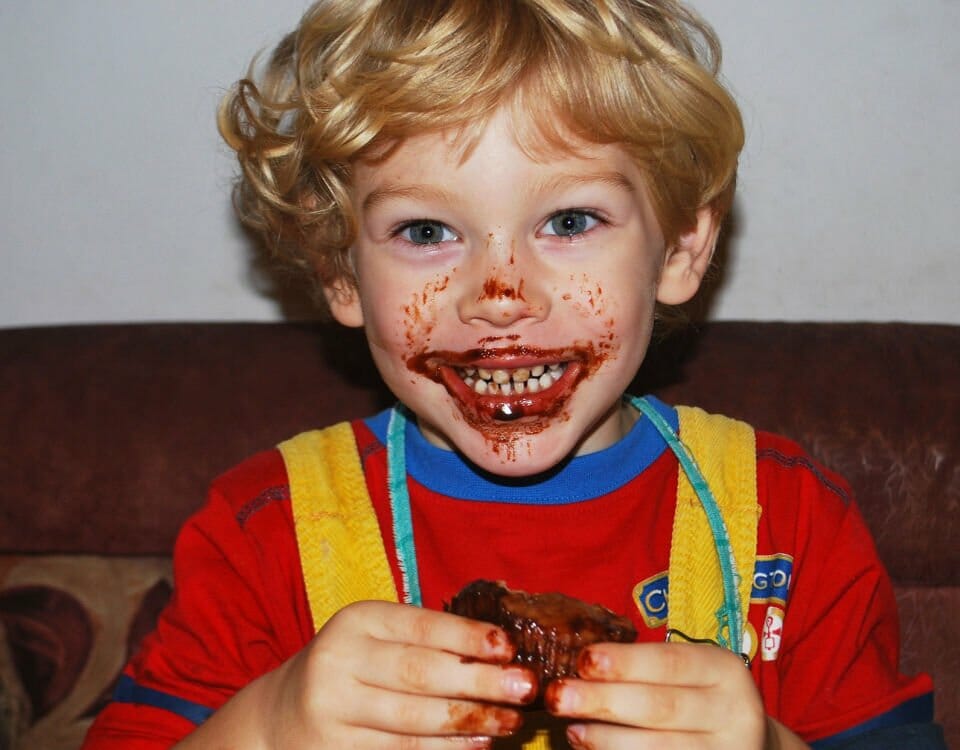 We would all love an immaculate house, but unfortunately when it comes to meal times it may be best to let your child take the spoon. This may also mean food on the floor and down themselves !
Food for kids should be a fun and enjoyable thing, and if you're hovering over them with a cloth, it may be detrimental and put them off wanting to eat.
3. Be a good example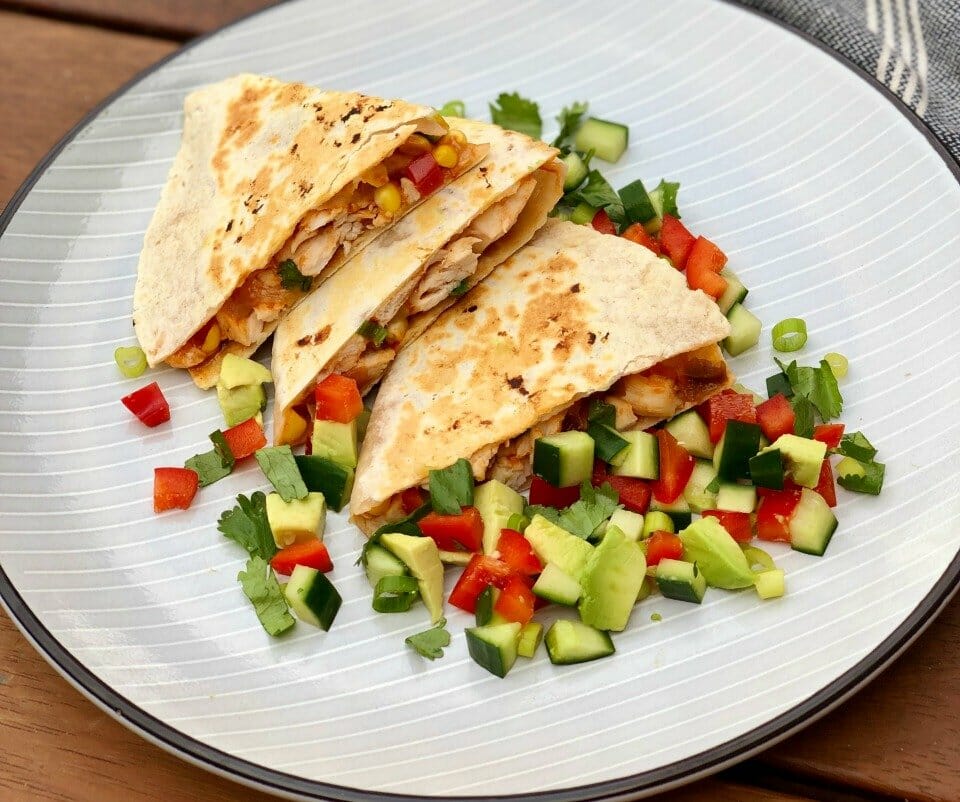 The more variety of healthy food you eat, the more likely your curious child will want to follow suit. Kids often want to be like mum and dad, so if you just eat unhealthily, then how can you expect your children to have a healthy appetite when they're not exposed to it?
If you're stuck for ideas on what to feed your family, our 28 Day Weight Loss Challenge has OVER 4,000 healthy recipes to chose from!
These Chicken and Corn Quesadilla with Avocado Salsa are quick and easy to make, low in carbs and fat, packed with protein and they taste sensational.
4. Limit distractions at meal time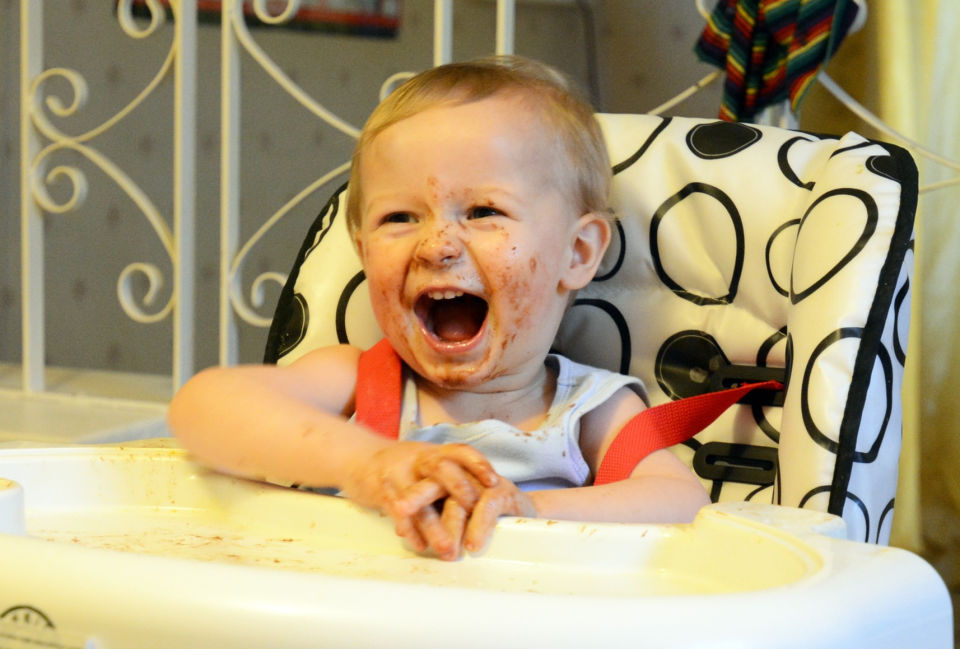 If your child is plonked in front of the TV or you're on your phone, they're not focusing on eating their meal. Give them your full attention, eat at the table and turn the TV off, take away the tablet and keep phones well away from the dining room table.
5. Eat together as a family
Eating together as a family as often as possible is a great way to lead by example for your kids. Showing them that it's important to sit down together and share food will help develop a positive association with food for them.
6. Keep familiar food on the plate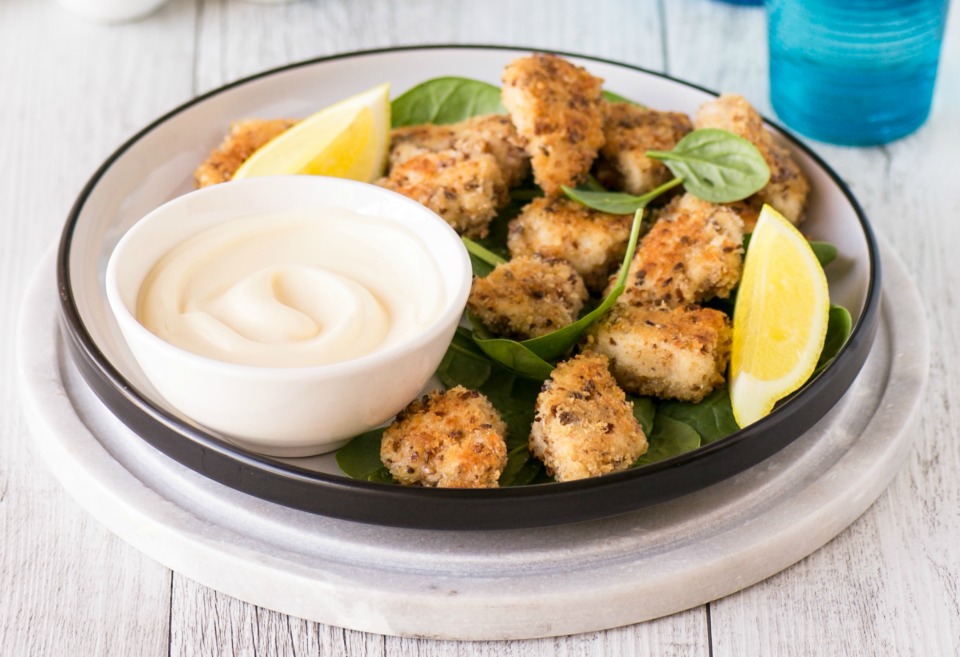 Kids need a wide variety, but it's important to introduce new (or previously rejected) foods slowly. Pop something new on a plate alongside usually accepted foods. If they try it, great, if not you can try again some other time.
Make your own healthy Homemade Chicken Nuggets, which are a delicious alternative to fast food chicken nuggets.
7. Cut back on the snacks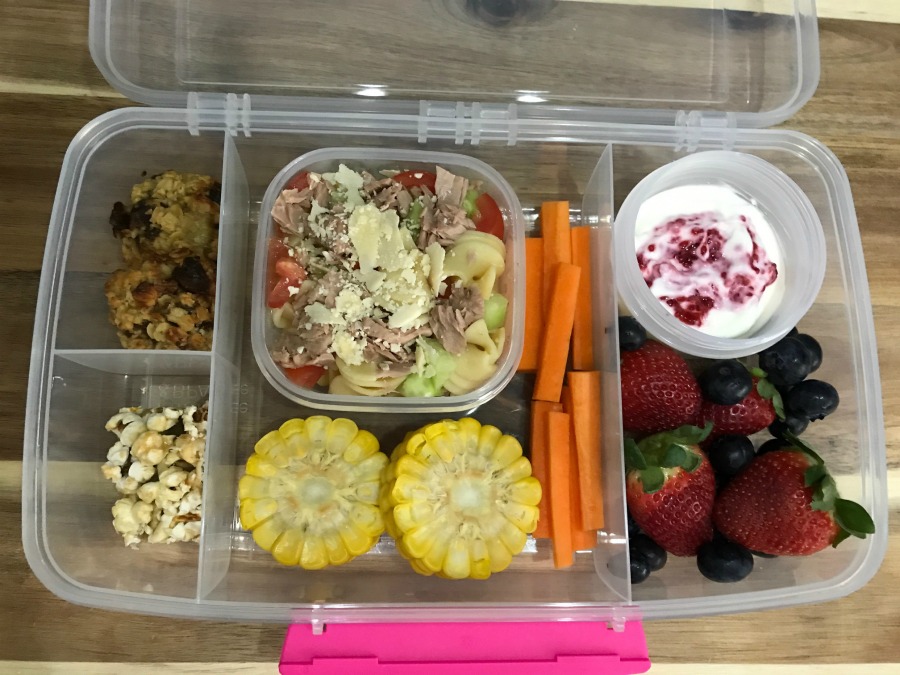 Many kids will fill their small bellies with milk and snacks if they could throughout the day and then be too full to eat their meal.
Keep milk and breastfeeds to the end of mealtime, to ensure your child is actually hungry enough to be tempted by the food you have made.
Here are 8 lunch box snacks that should be avoided.
8. Hide veggies but also put some in plain site too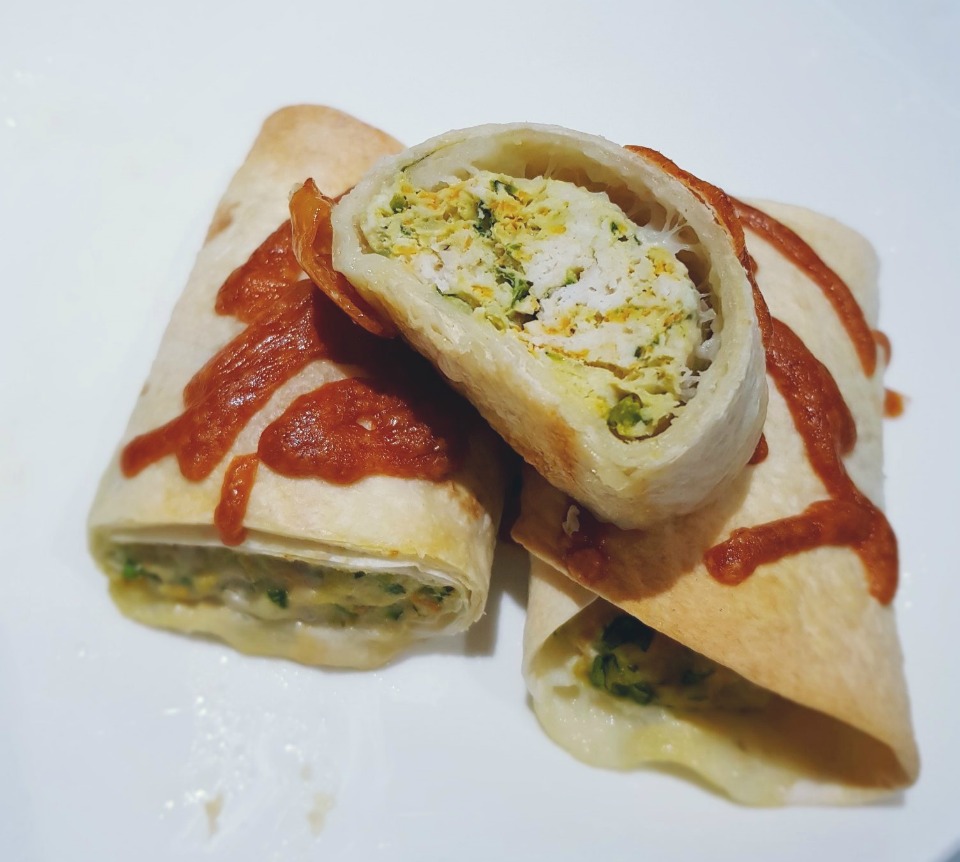 We are all for bulking out your Bolognese with extra veggies, but hiding them doesn't encourage the fussy eater to try them of their own free will.
Try offering some other cooked or raw veg on the side of the main meal to allow them to make the choice to try it.
These Chicken and Veggie Sausage Rolls Using Wraps instead of pastry saves you around 80 calories per serve!
9. Try not to use dessert as the reward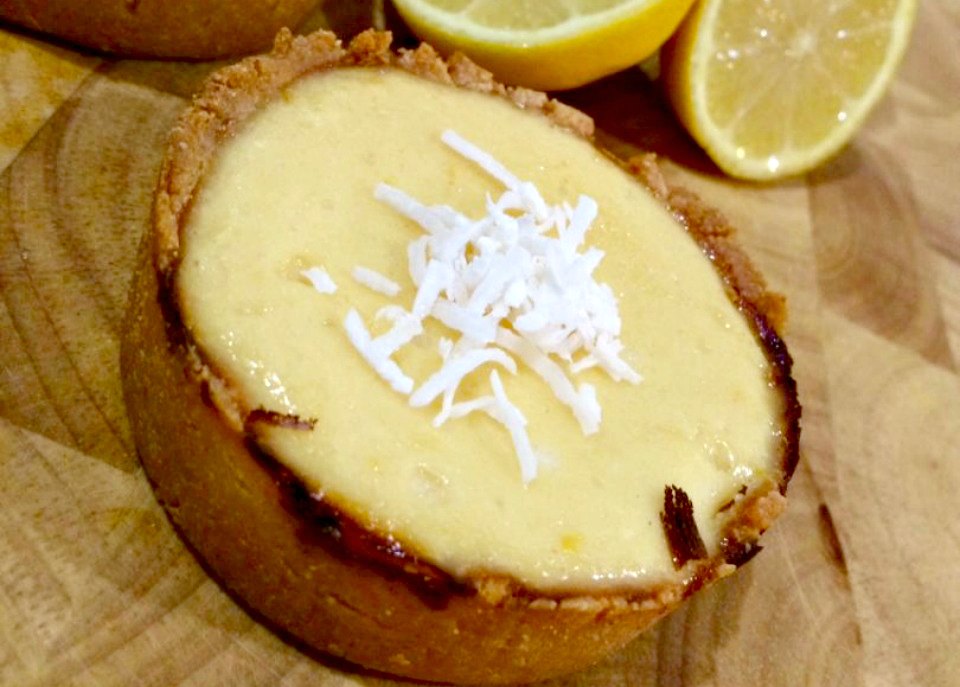 We are all guilty of this at times, but try not to set up a regular pattern of rewarding a child for eating their vegetables with dessert.
This reinforces to a child that vegetables are a less desirable food and emphasises that dessert is desirable. Rewarding, bribing or comforting a child with food also sets up emotional cues with eating – "I have achieved/endured something, so I deserve a 'treat'."
If you want to offer your child a dessert, try offering fruit or yoghurt instead of chocolate or cake.
Treat your children with these Kid-friendly healthy lemon cheesecake tarts only on special occasions.
10. Give your kids the Healthy Kids Nutrition Boost Jelly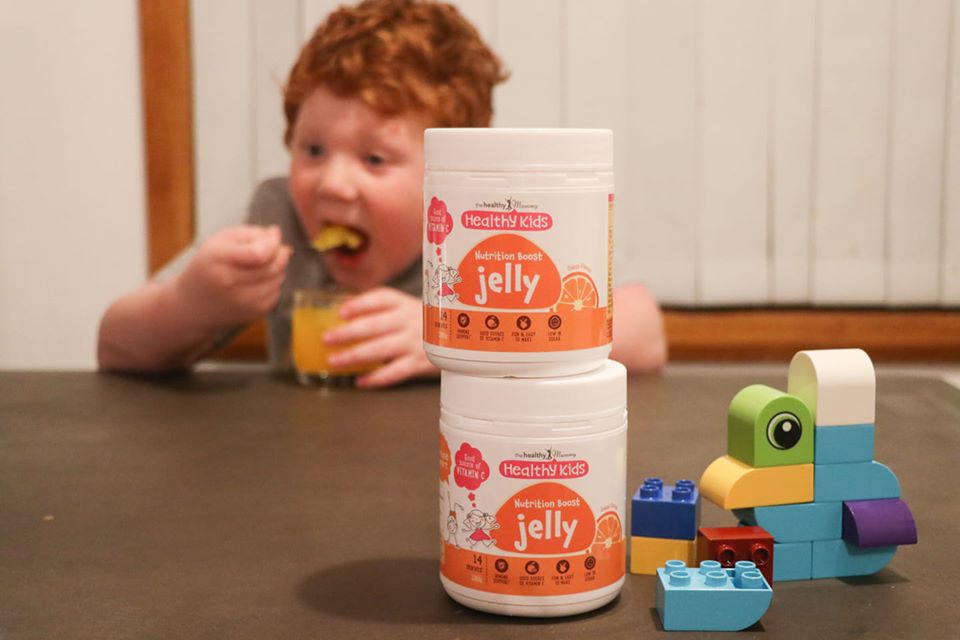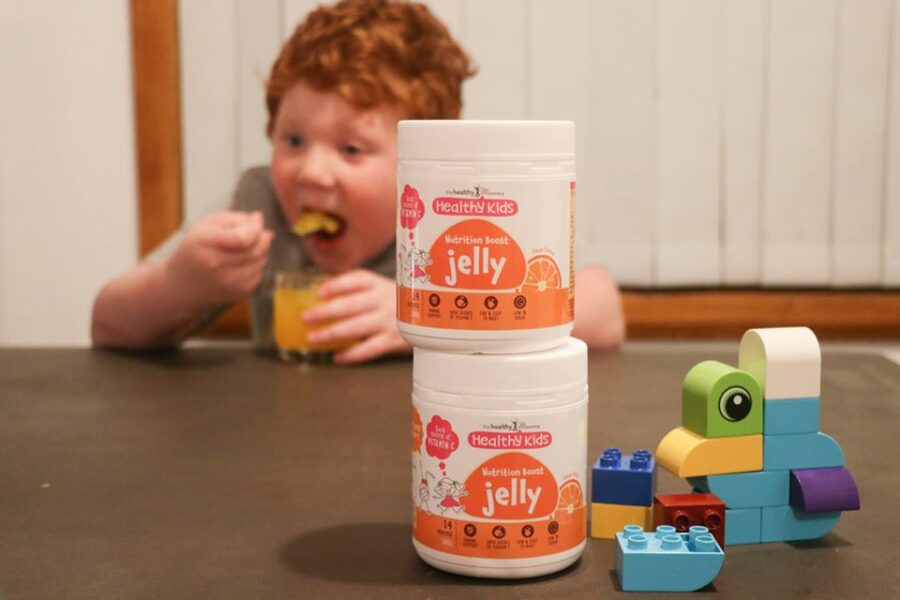 It's no secret that kids LOVE Jelly! But this is not your usual after dinner or party treat! This Jelly is low in sugar and packed with vitamins and minerals!
It's a Win Win for families.  Not only do kids absolutely LOVE the taste, Mums get peace of mind knowing that kids are getting a good boost of vitamins and minerals for a strong immune system to help them stay healthy!
Reasons your kids (and you) will love the Healthy Kids Jelly 
Immune Support* 
Good source of Vitamin C
Contains 9 Vitamins including Vitamin A, B6 and B12
Low Sugar – contains less than 1g of sugar per serve
Delicious orange flavour
Fun and easy to make
No artificial colours, flavours or preservatives
Comes with a handy scoop
Get your Healthy Kids Nutrition Boost here
REMEMBER, it's important not to give up and give in to fussy eater's demands for the long haul. All children are different, and strategies that work for one child may not work for another (that's why we have given you a long list of tips!).
Your children's health and a lifetime of eating behaviour depends on your persistence. Remember that you are doing a good job and that all we can do is our best.
The Healthy Kids FUSSY EATERS Cookbook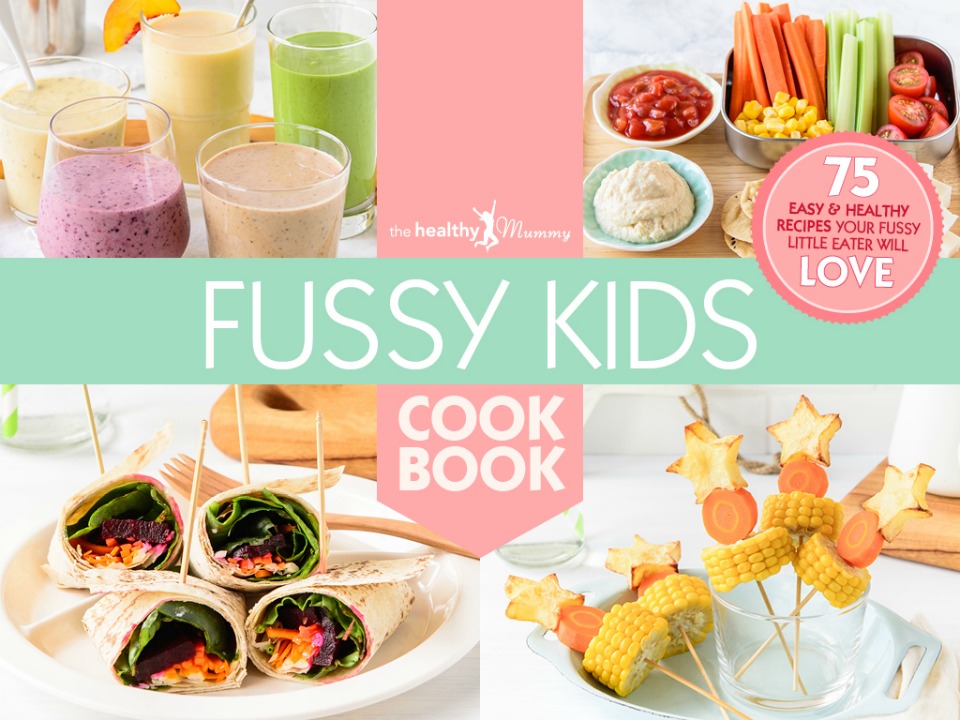 As well as helping mums lead healthy lifestyles with our amazing range of smoothies and our incredible 28 Day Weight Loss Challenges, we are also very much focused on helping kids eat healthy too!
This is why we launched our Healthy Kids Fussy Easter Cookbook and it's JAM-PACKED full of healthy recipes that even the fussiest eaters will LOVE!
Have you tried our Healthy Kids Smoothies?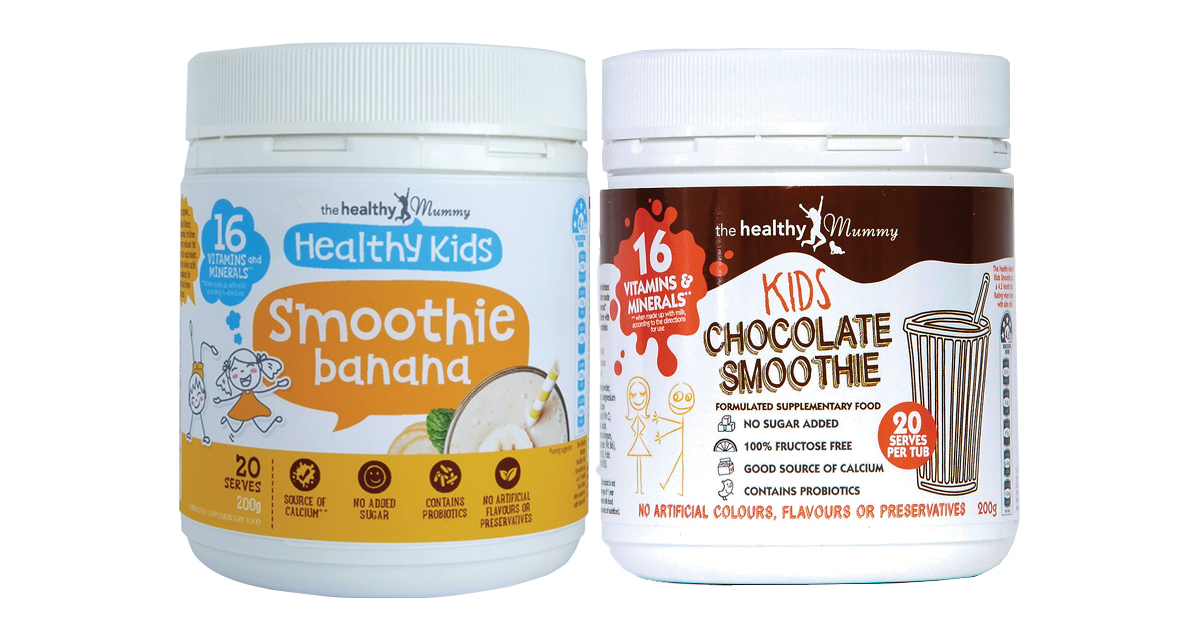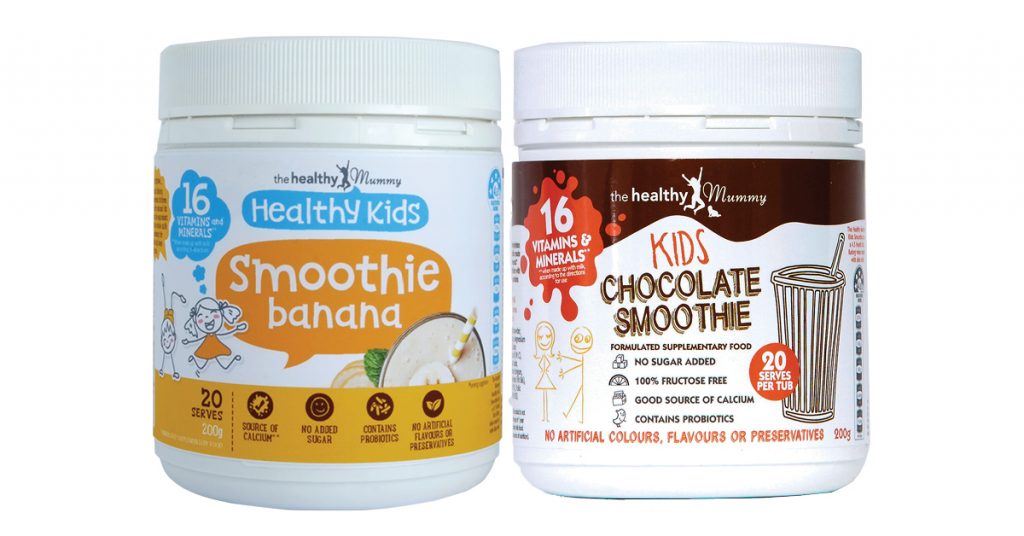 The Healthy Kids Smoothies (available in chocolate and banana flavour) have been specially made as a healthy snack for kids. They're ideal if you have fussy eaters or want to ensure your children have a nutritious and healthy smoothie snack. It also has a 4.5 Health Star Rating when made with skim milk. It contains NO added sugars.
The sugar content in The Healthy Kids Smoothie is from NATURAL sugars from the lactose in the milk and is FREE from added sugars. WHO recommend aiming for 5% added sugars in the diet and this product provides NO added sugar.
The Healthy Mummy Kids Smoothie is rich in carbohydrates and protein and is a natural energy packed smoothie made for kids.

It contains 16 essential vitamins and minerals and when combined with milk, provides children with 50% of their Calcium RDI. 

It also contains probiotics needed for healthy guts.
What do you need to know about The Healthy Kids Smoothie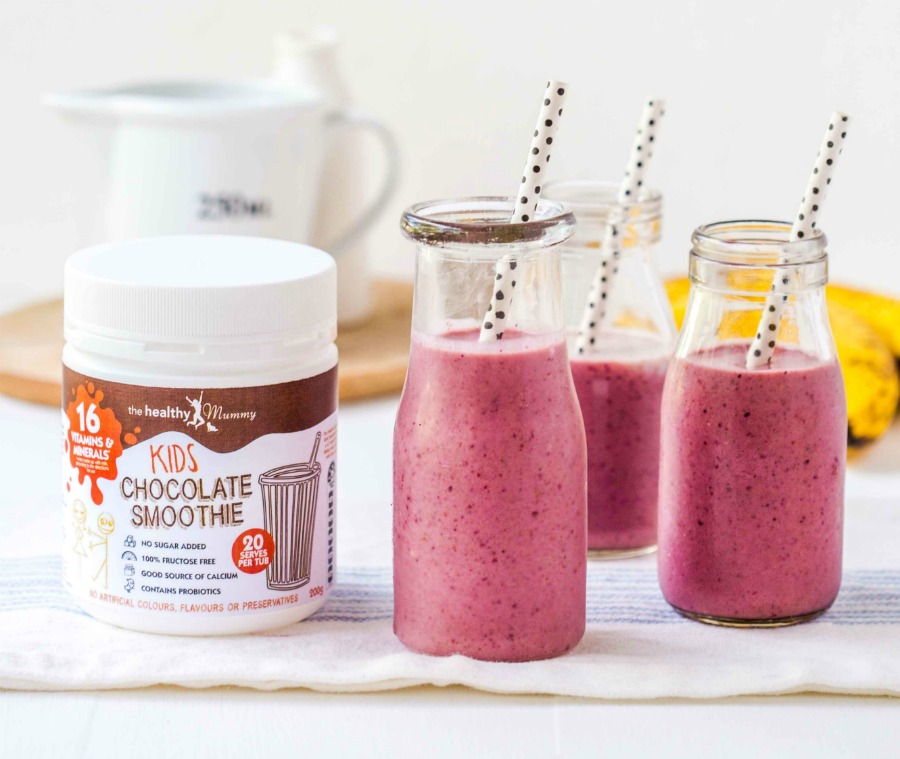 It is a nutritious snack made for kids

It contains probiotics

It contains 16 vitamins and minerals

It contains NO artificial colours, sweeteners, flavours, preservatives or MSG in the product

It is rich in protein

It contains NO added sugar

It contains 16 vitamins and minerals – when combined with milk