Make your fairytale a reality with these enchanting baby names
If you loved our Harry Potter baby name list, then you're going to LOVE these mystical and magical names!
Baby's are magical so why not give yours the most beautiful magical name!?
If you're not that into magic these 20 enchanting names from Kidspot are sure to convert you.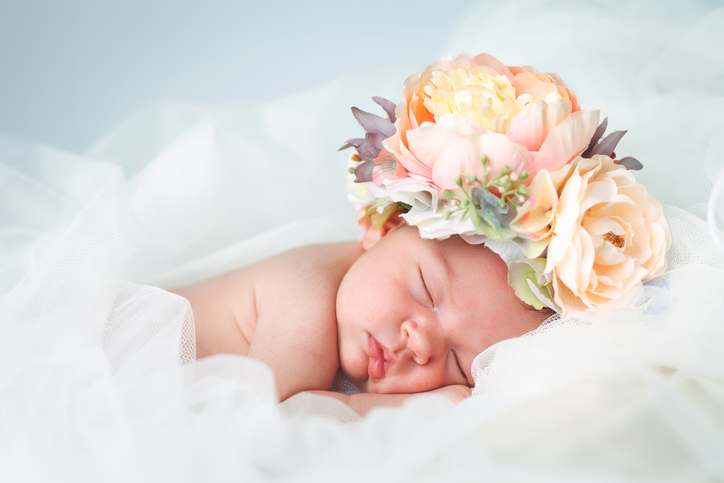 20 enchanting baby names
Ailsa
Frozen the movie? This is a no brainer winner.
Arwen
Lord of the Rings fans, this one's for you.
Fae
French name for fairy!
Ione
Pronounced "Eye-OH-nee" or "Ee-OH-nee", means violet flower.
Luna
A nod to the loveable Harry Potter character.
Narnia
It can't get more magical than this! Plus you know what they're favourite book will be.
Ophelia
In the enchanting words of Shakespeare, Ophelia sounds so regal.
Morrigan
Related to both terror and greatness, this basically sums up most children!
Pixie
This name gives off Fantasia vibes.
Titania
She is Shakespeare's queen of the fairies in A Midsummer Night's Dream.
Caspian
Another reference to Narnia. If you're having twins Narnia and Caspian are a magical match.
Emrys
The Greek meaning for Emrys is immortal.
Lysander
Did you know Harry Potter's Luna Lovegood named her twin sons Lysander and Lorcan!?
Magnus
A number os Scandinavian kings bore this great name.
Merlin
The great wizard Merlin!
Oberon
Oberon is the King of the Fairies in A Midsummer Night's Dream.
Rune
Rune meaning secret is and is very popular in Norway and Belgium!
Thorin
Fans of The Hobbit, this one's for you.
Zephyr
The Greek god of the West Wind and summer breeze! Zephyr also made our list of unique boys names.
Zoltan
Want more baby names!? These spring-themed names are so sweet.
Did you know you can also download our FREE Birth Plan and Healthy Pregnancy Eating and Exercise Guide? Get it here.