38 baby names that you will love if you are a Harry Potter fan
Calling all Harry Potter lovers, these adorable baby names pay homage to the most loved 'boy who lived' and all that comes with the magical world of Hogwarts.
As Harry Potter is now at an end (cue the tears), naming your baby something like Luna, Arabella or even George enables you to keep the magic alive in your life.
Not a die hard Potter fan? Alas, these names are classic, proper and down right adorable!
Here are 38 baby names inspired by J.K. Rowling's loveable Harry Potter characters.
41 Harry Potter inspired baby names
1. Harry
Of course number 1 on the list is the lead character of the story. Harry is a strong yet sweet name just as his character portrays.
2. Hermione
Hailing as Harry's bright best friend, this girls name is classic and pretty and not to mention Emma Watson played Hermione which makes this name even more of a favourite.
3. Ronald
Always good for a laugh, the third part of the trio of Harry and Hermione, Ronald can be shortened to Ron too!
4. Ginny
As the sweet and innocent young sister of Ron, Ginny is a very cute girls name.
5. Draco
Although not the nicest of characters, Draco as a boys name is strong and powerful. Spoiler: he turns out to be not so nasty in the end!
6. Sirius
As Harry's 'lunatic' uncle, Sirius is a pretty cool boys name.
7. Luna
Like the moon, this name shines as bright as the eclectic character.
8. Fred
A classic, need we say more?
9. George
A name fit for Royalty (our little Prince George), George is a strong and in demand name so jump on it now!
10. Albus
A leader of a name, Albus is one of 3 names the principal of Hogwarts claims.
11. Minerva
Were you a secret Professor McGonagall fan? Minerva is her first name, and a cool one at that (she can transform into a cat, no big deal).
12. Severus
A good guy at heart, Serverus is a unique name for your little one.
13. Neville
The secret Heroine of the Harry Potter story, Neville is an extremely cute name at that.
14. Arthur
The head of the Wesley family and also a part of the royal family, Arthur is a classic.
15. Fleur
French chic. Fleur enters Harry's world when she is a part of the Triwizard tournament.
16. Seamus
Seamus Finnigan is his full name and we love both!
17. Viktor
A Bulgarian wizard that takes on a dragon = a strong baby boy name.
18. Colin
Say cheese! Your baby boy may grow up to be a budding photographer just like Colin Creevey.
19. Lavender
Love the colour purple or the scent of the stunning flower? Lavender is a very pretty and beautiful name.
20. Dean
A Gryffindor student, Dean was always a good egg and with 2 first names you have 2 choices in Dean Thomas.
21. Cedric
Swoon! The passing of Cedric Digory will remain one of the saddest scenes in the Harry Potter films, but his name lives on.
22. Cho
Short and sweet! And Harry's first kiss too.
23. Pavarti
With an identical twin sister called Padma, if you love a good P name, these are for you!
24. Remus
A werewolf, Remus is a strong and powerful name.
25. Sybill
This name is quite old-school but the magical powers of Professor 'Sybill' Trelawney has made it popular once more.
26. Bellatrix
Shorten to Bella if you prefer!
27. Dolores
A sweet name and if you're just as much as a fan of the TV series 'Westworld' this name represents a strong woman!
28. Olympe
She found love with the gentle giant, Hagrid. Olympe is an out of the box name.
29. Rita
A budding and cunning journalist, Rita's name does her proud.
30. Argus
Argus Filch wasn't our favourite character but his name is quite lovely.
31. Rubeus
Named after everyone's favourite character, Hagrid, this name is sure to get attention and praise.
32. Horace
Shortens to Ace!
33. Dobby
Too adorable to even talk about!
34. Rufus
A big part of the Ministry of Magic, Rufus Scrimgeour's name is definitely cooler than his character.
35. Gilderoy
The most suave character in Harry Potter in our opinion, the name Gilderoy Lockhart is undeniably chic.
36. Molly
Sickly sweet one minute and sending a Howler to her son the next, we LOVE Molly Weasley!
37. Alastor
Liked Mad-Eye Moody but not so much his name? Lucky for you his first name is the adorable, Alastor.
38. Lucius
We actually love this villains name, the way it slips off the tongue is just so mysterious!
LOVE! For more baby name inspo check out baby name trends we are set to see in 2018.
Did you know you can also download our FREE Birth Plan and Healthy Pregnancy Eating and Exercise Guide? Get it here.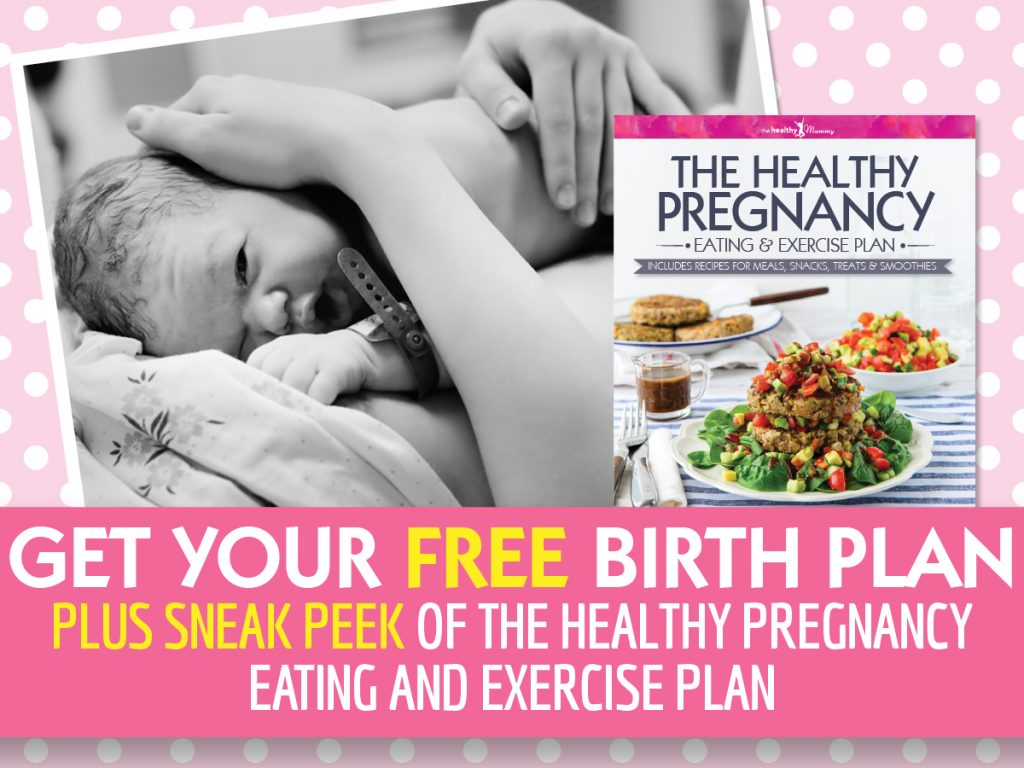 You should also check out The Healthy Mummy Healthy Pregnancy Eating & Exercise Plan.
This Plan has been created to take some of the confusion out of pregnancy, giving clear guidelines on how to stay in your best possible health: what to eat, how to move and how to tackle some of the challenges of pregnancy, such as cravings and nausea.