You only need 5 ingredients for each of these delicious desserts!
Most people get put off by making desserts believing they need to buy a long list of ingredients from the supermarket.
The truth is, for some desserts you only need FIVE ingredients or less. That's right! Most of which may already be in your pantry – and better still, you can enjoy quick, easy and effortless treats that are also healthy!
Check out these five yummy and healthy desserts that only require five ingredients or less…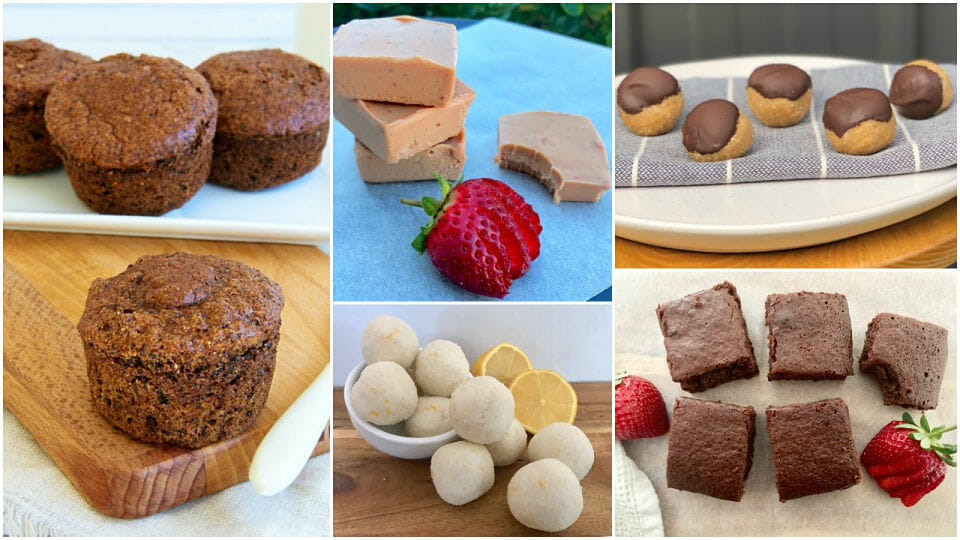 5 delicious desserts that only need 5 ingredients
1. Mini Mocha Polenta Cakes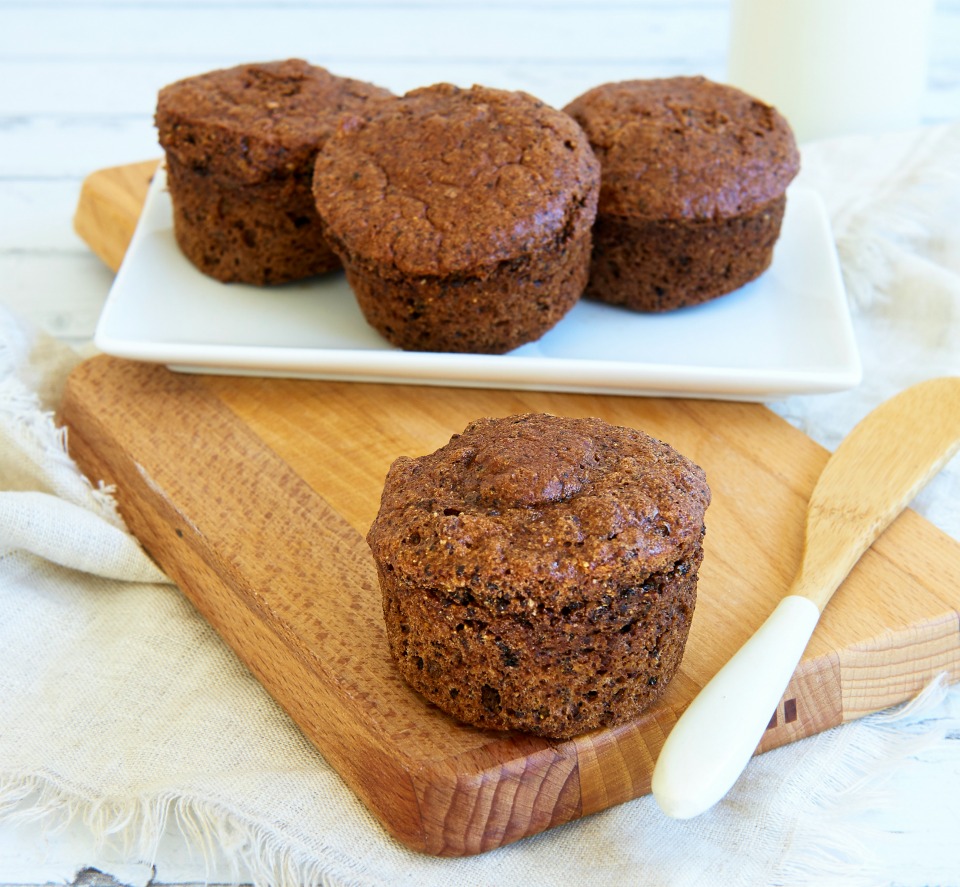 These simple cakes are a great morning tea option. They have a hint of coffee and chocolate. Polenta is such a versatile ingredient as it's delicious in savoury or sweet meals. As it's made from corn, it is a great gluten-free option for cooking.
Join the 28 Day Weight Loss Challenge and you'll have access to other healthy muffins like this. Some of our favourites include the Vanilla and Fig Muffins, and the Zucchini, Green Tea and Chocolate Muffins.
Calories per cake: 171
Get the Mini Mocha Polenta Cake ingredient here
2. Lemon and Coconut Bliss Balls (under 100 calories)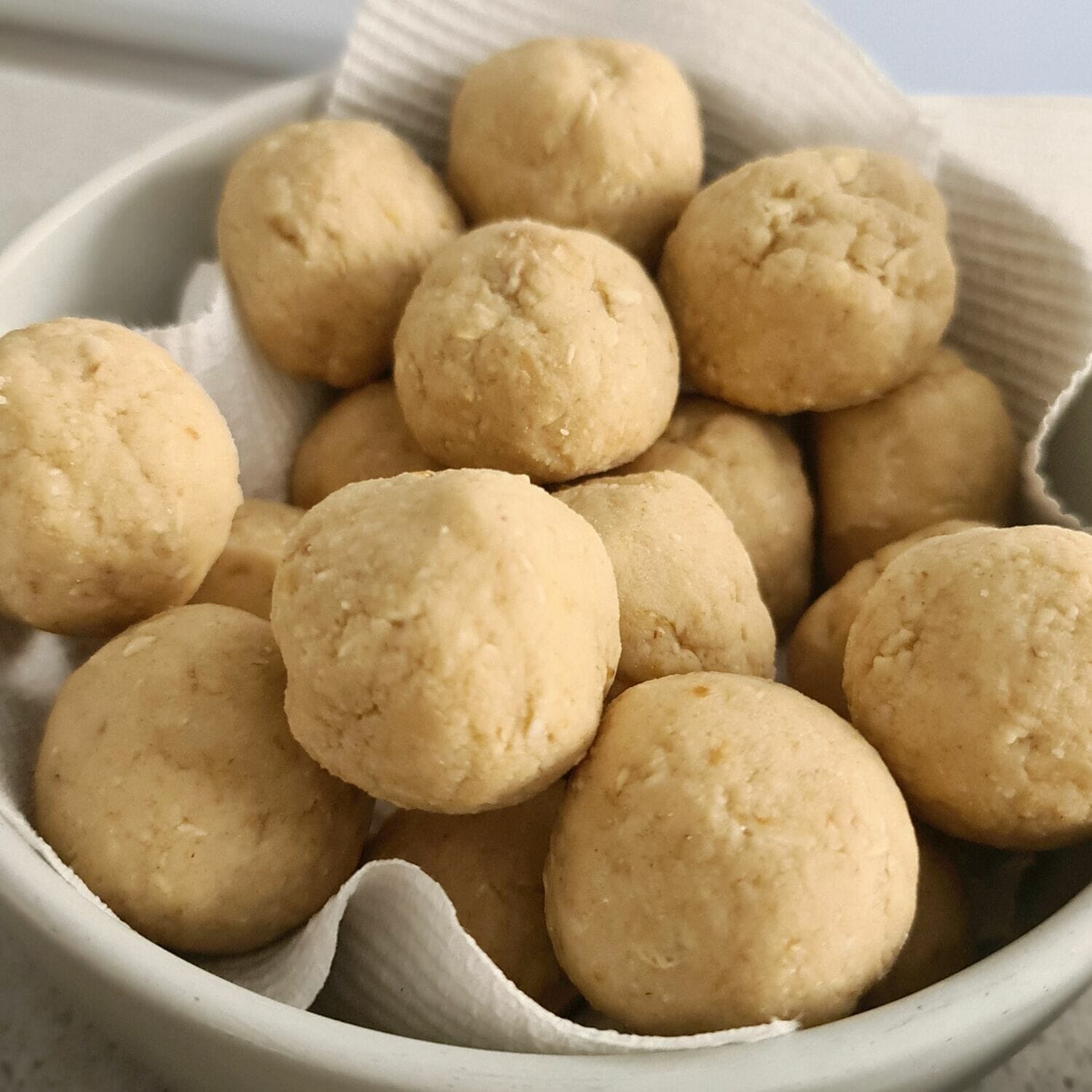 These yummy bliss balls are the perfect sweet treat to kick sugar cravings and keep energy levels stable.
Better still, they are fruity and sweet with a delicious tang from the lemon – and they're also under 100 calories per serve!
Calories per serving: 100
Check out the Lemon and Coconut Bliss Balls recipe here
3. Super Quick and Easy Chocolate Brownies
Thought chocolate brownies were off the menu when trying to lose weight?
Think again! These super quick and easy chocolate brownies are a snap to make and are the perfect sweet treat that won't compromise your weight loss goals.
Calories: 49 calories per piece
Get the Super Quick and Easy Chocolate Brownie recipe here
4. Strawberry and Peanut Fudge Butter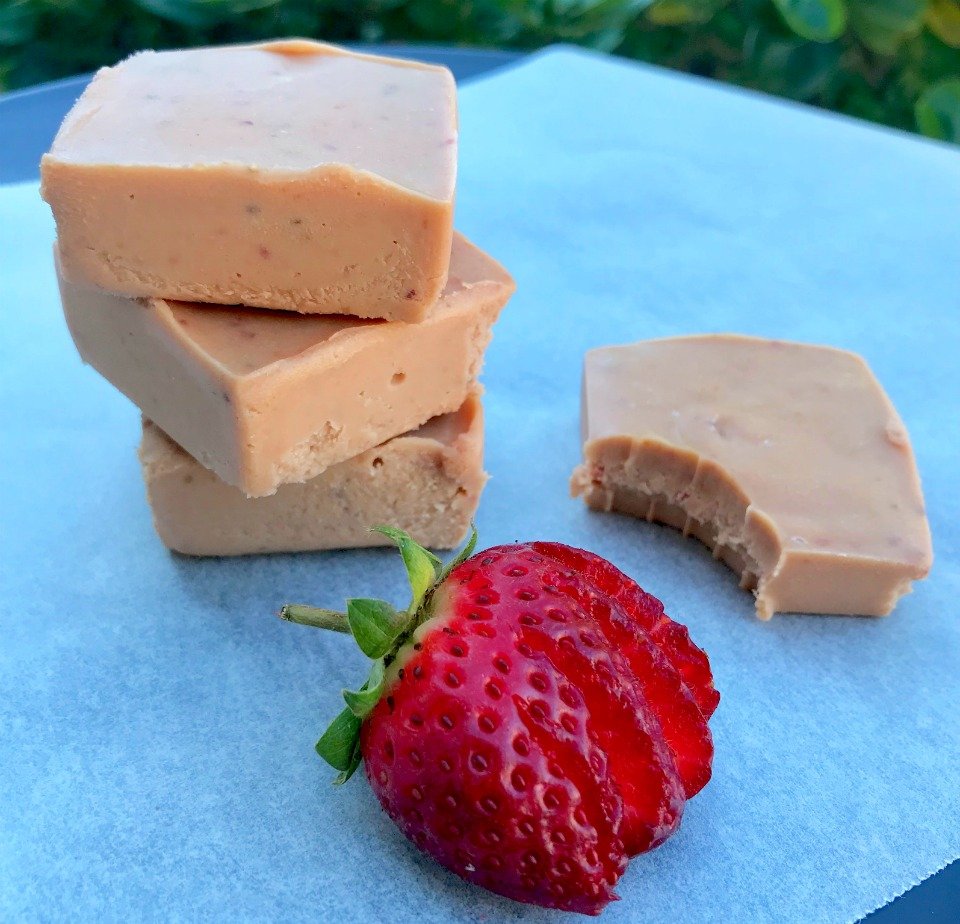 Help Aussie farmer by making this strawberry and simple fudge recipe. Just four ingredients and no cooking time means this is a great recipe to make with the kids too.
If you don't think that strawberries and peanut butter go together, then this recipe will blow your mind!
Calories per serve: 146
Check out the Strawberry and Peanut Fudge Butter recipe here
5. Peanut Butter Protein Balls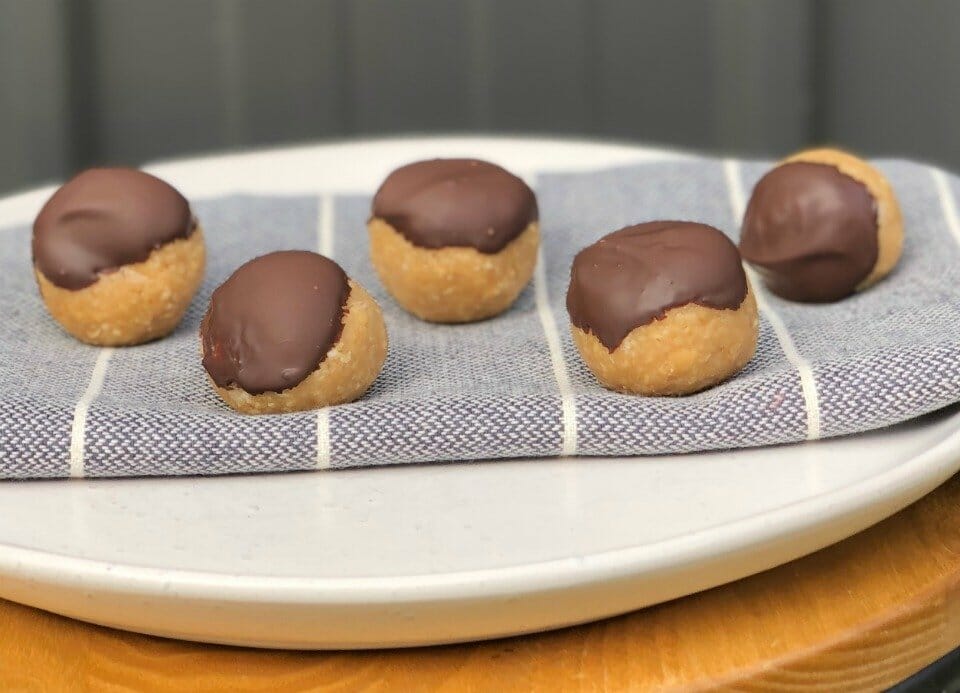 Having snacks ready to go is a great way to avoid making poor food choices throughout the day.
These tasty little protein balls need just four ingredients and zero cooking time, making them perfect for time-poor mums.
Calories per serve: 90
Get the full recipe for these Peanut Butter Protein Balls here
For more snack recipes with just a few ingredients, check out the 28 Day Weight Loss Challenge. Think Chocolate Peanut Butter Crumble Balls (just five ingredients), Chocolate Muesli Bars (just four ingredients), or Oat Biscuits (five ingredients).
Want to access thousands more healthy meals like these?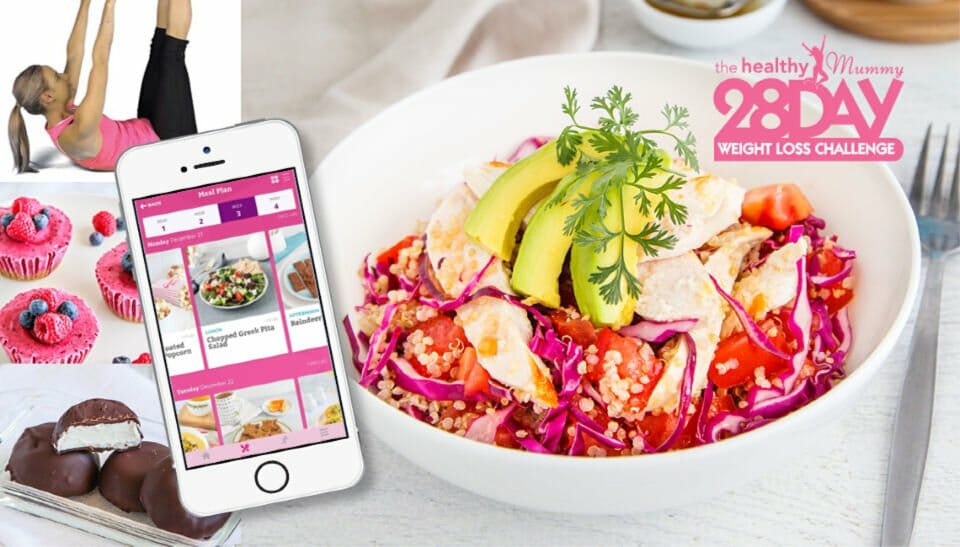 Want access to thousands and thousands MORE healthy recipes just like it? Then be sure to check out our 28 Day Weight Loss Challenge.
Every week you are given a different meal plan to follow and each month we add 300+ NEW recipes to our Challenge Recipe Hub. That way, you'll never get bored and stay on weight loss track while digging into healthy, yummy recipes.
Learn more about our 28 Day Weight Loss Challenge HERE.