5 MUST HAVE energy-boosting foods to keep in your pantry
Are you tired of spending a heap of money on your shopping each week, only to find yourself throwing groceries away?
Fear not, there are some staples you can keep in your pantry at all times – and the added bit is, these staples will help you feel energised when consumed!
Healthy Mummy Libby Butler, who has lost 16kg by following the 28 Day Weight Loss Challenge, has shared with us her 5 must have energy boosting pantry food essentials.

5 MUST HAVE energy-boosting foods to keep in your pantry
"I was diagnosed with borderline anaemia and prescribed iron supplements in 2012. After losing 16kg with the 28 Day Weight Loss Challenges, I was able to stop taking supplements and naturally maintain my iron levels through my diet," says Libby.
"I ensure that I always have my pantry and refrigerator stocked with foods that are high in iron, protein and complex carbohydrates to give my body the energy it needs."
While Libby says her fridge is regularly topped up with green leafy vegetables, broccoli, red meat and chicken her cupboard ALWAYS contains the following five foods.
Here are five foods to have in your pantry, to give you an energy boost when needed
1. Rolled oats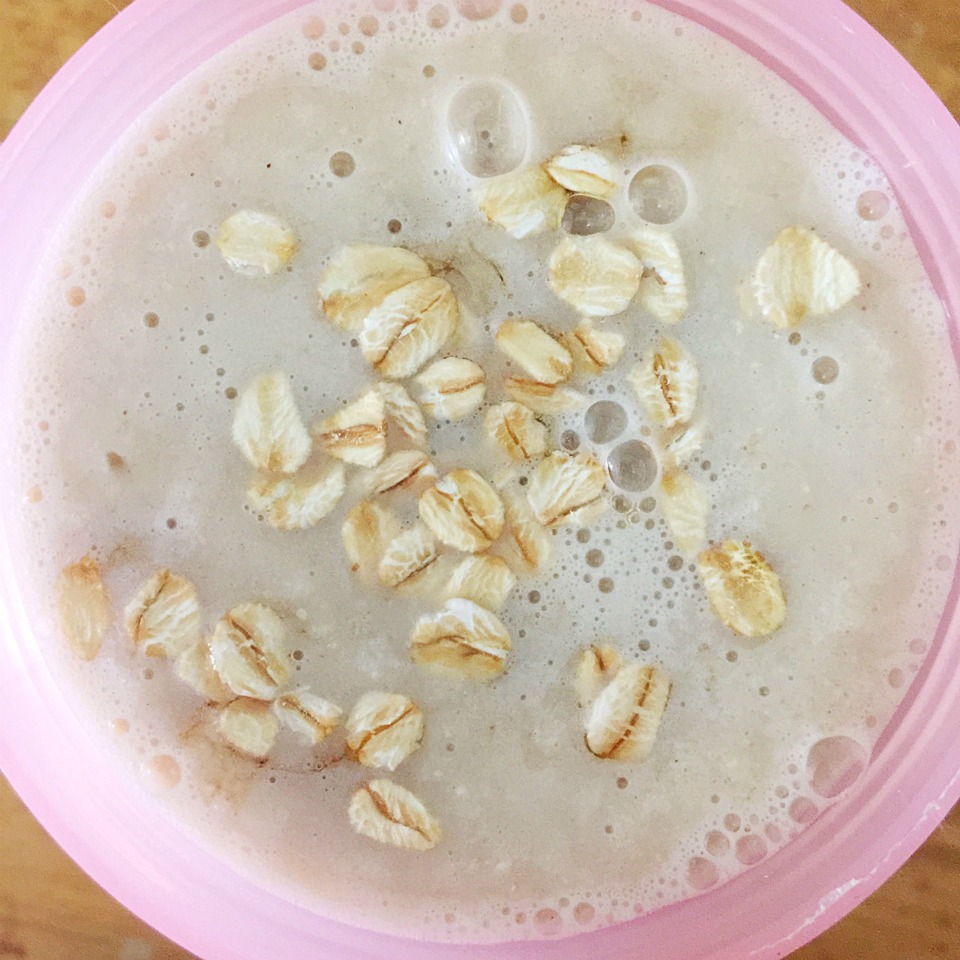 Full of complex carbohydrates, oats are a staple in most healthy pantries as they are so versatile and provide you with long-lasting energy to help tackle the day. They are also a great source of vitamin B1 and manganese. 
You can even add them to your Healthy Mummy Smoothies, pre-prepared breakfasts.
To check out the different Smoothie flavours click here.
2. Chia seeds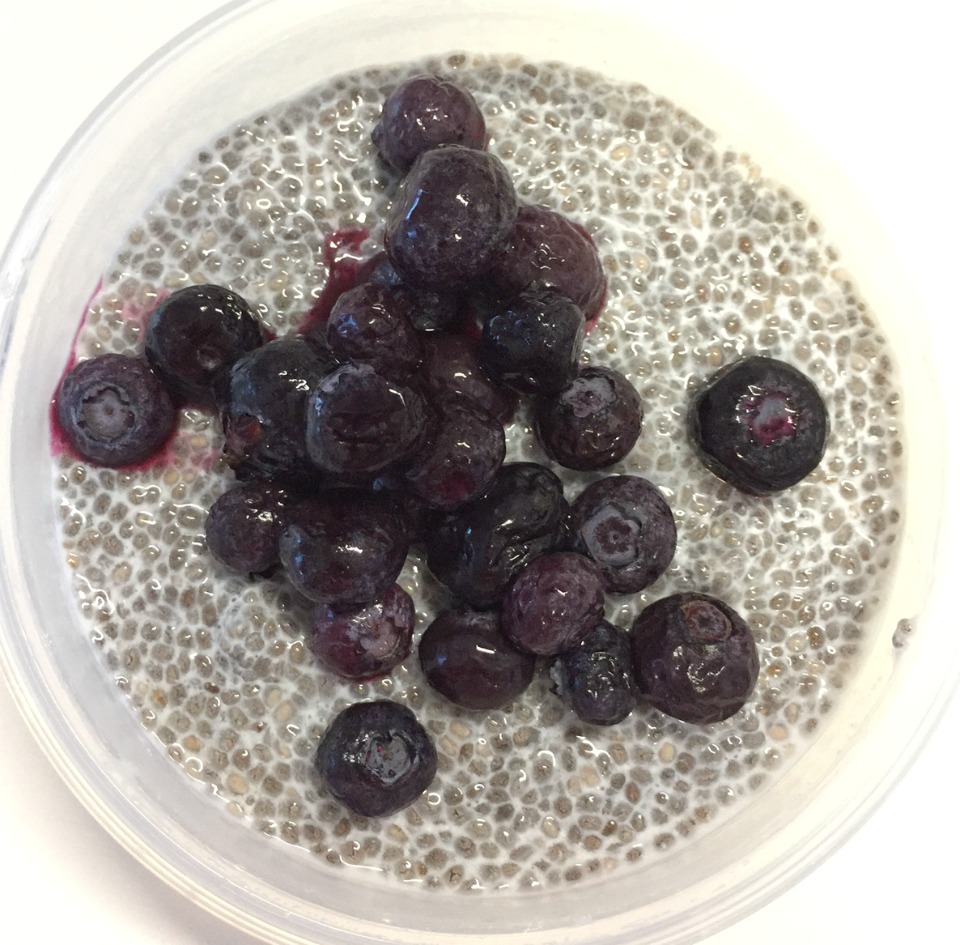 Chia seeds – a great alternative to rolled oats in many things (especially for mums looking for gluten free alternatives). Chia seeds work well in Healthy Mummy Smoothies, bliss balls, pre-prepared breakfast and other recipes.
Considered a 'Super Food', chia seeds are nutrient dense and contain healthy omega-3 fatty acids, carbohydrates, protein, fibre, antioxidants, and calcium. They help keep you feeling satisfied for longer and assist in digestion. 
Check out this yummy Choc Berry Chia Pudding recipe (pictured above) here.
3. Almonds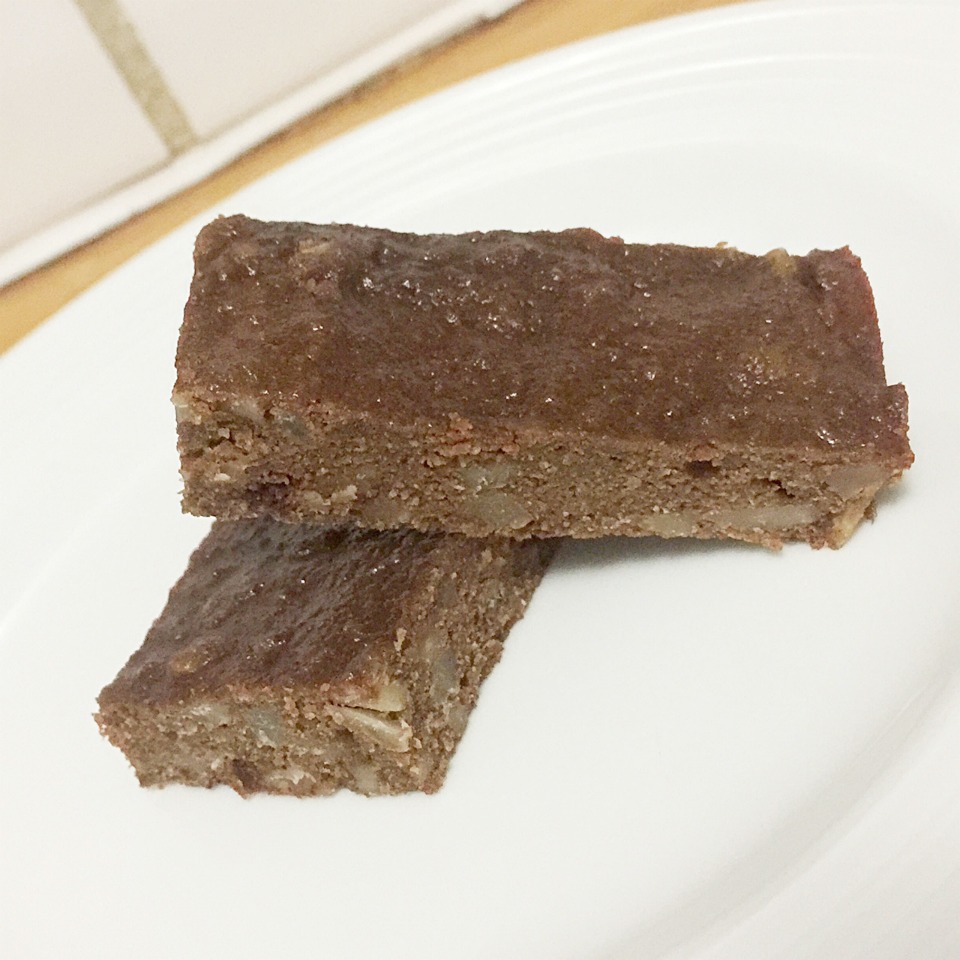 High in protein, magnesium and healthy fats, raw almonds make a healthy, filling, energy-boosting snack to help beat Threethirtyitis!
A handful of 10-15 almonds make a perfect snack, or you can blend them into your own almond butter that you can use as a dip, add them to smoothies, or use them in recipes. I tend to use whole almonds in my smoothies, with cold water, instead of almond milk.
Check out this delicious No Bake Coconut and Almond Bar recipe here.
4. Legumes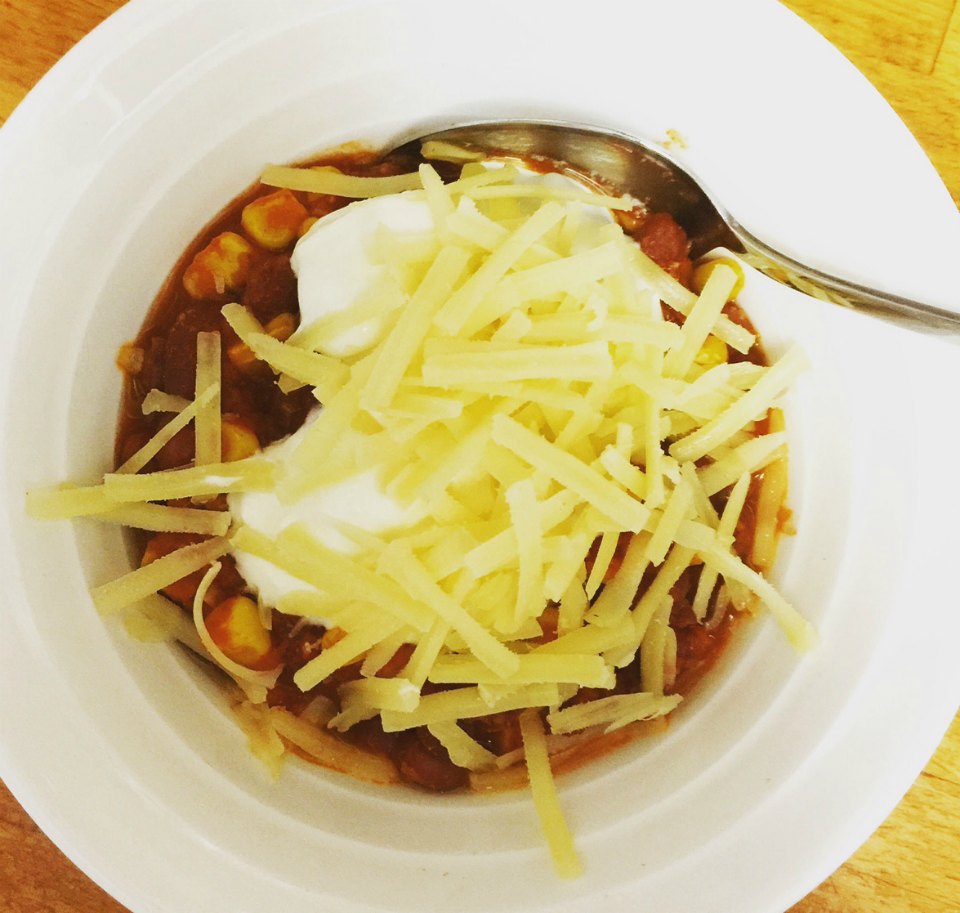 Lentils, chickpeas and kidney beans are such a great source of iron, which is an essential mineral that helps your red blood cells carry oxygen from your lungs to all parts of your body, which in turn boosts your energy levels.
They are a staple in my pantry as they assist in bulking up budget mince dishes, provide a low-GI, meat-free alternative in vegetarian meals like the Vegetarian Chilli, and also work well in salads and snacks.
My family absolutely loves it when I add lentils and kidney beans to meals!
Get the Healthy Mummy Vegetarian Chilli recipe (pictured above) here.
5. Super Greens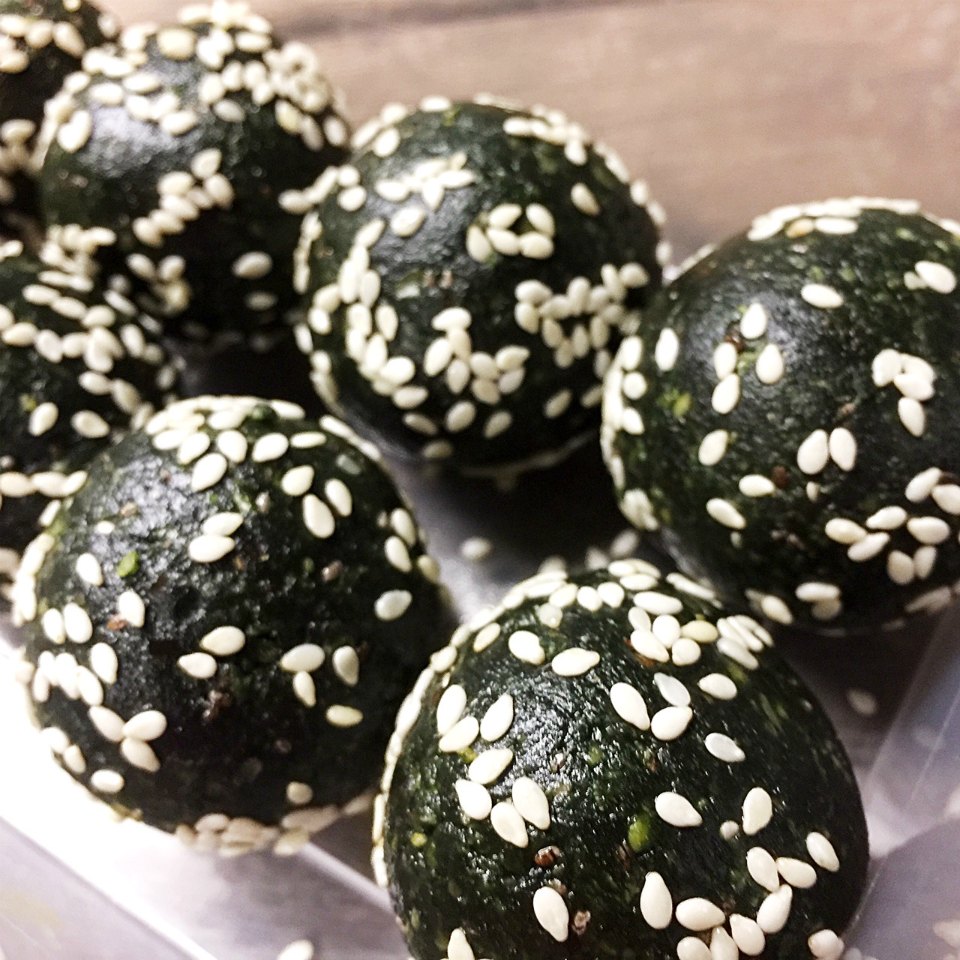 Containing over 37 real food ingredients, the Healthy Mummy Super Greens are high in iron and vitamin C, which work well together to oxygenate your blood and increase your energy levels. You can either drink the Super Greens mixed in water or green tea, add them to your smoothies, or use them in baking!
I find the Cranberry flavour works well with berries and peppermint, so I love mixing mine up with cold peppermint tea.
Check out the recipe for these delicious Super Greens Energy Balls.
Libby's remarkable 16kg weight loss success story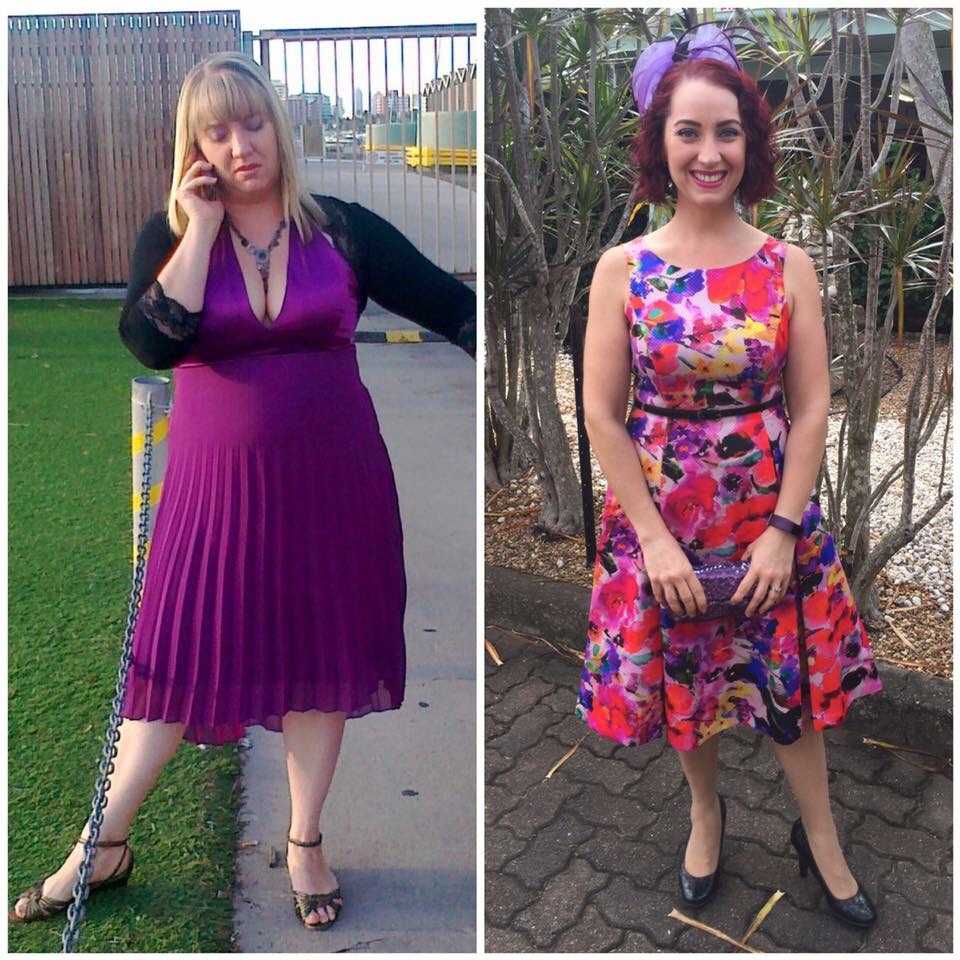 Despite suffering from PCOS most of her life, Libby credits the 28 Day Weight Loss Challenges for helping her lose 16 kilograms and improving her overall sense of well being.
"Realising just how big I'd got was a shock. I was also depressed, unhappy, moody, tired, unmotivated, and my PCOS symptoms were getting worse and really getting me down,"she says.
"Nothing I had tried previously worked for me. The Healthy Mummy popped up in my Facebook newsfeed because a friend of mine had liked it, so I checked out the website and decided to take up the special offer they had available on the 28 Day Weight Loss Challenge. 
"Being able to customise the 28 Day Weight Loss Challenge Meal Plan has meant that I can change the program to suit me, my family, our preferences, our budget and my health needs."
Libby says she wants to teach her children about healthy food and balance, so they understand why good food is so important.
"As a child, I had quite poor food habits – no fault of my parents. I had no idea about portion control – I used to buy things from the school tuck shop, and swap my healthy food in the school yard," she adds.
"Now I plan, I prep, I bake and I make things for my family I never thought I would! I always ensure there are healthy options available for myself and my family, and we no longer buy take away or convenience foods.
"The Healthy Mummy  is deeply ingrained in my life now, and changed it for the better!"
Join the 28 Day Weight Loss Challenge!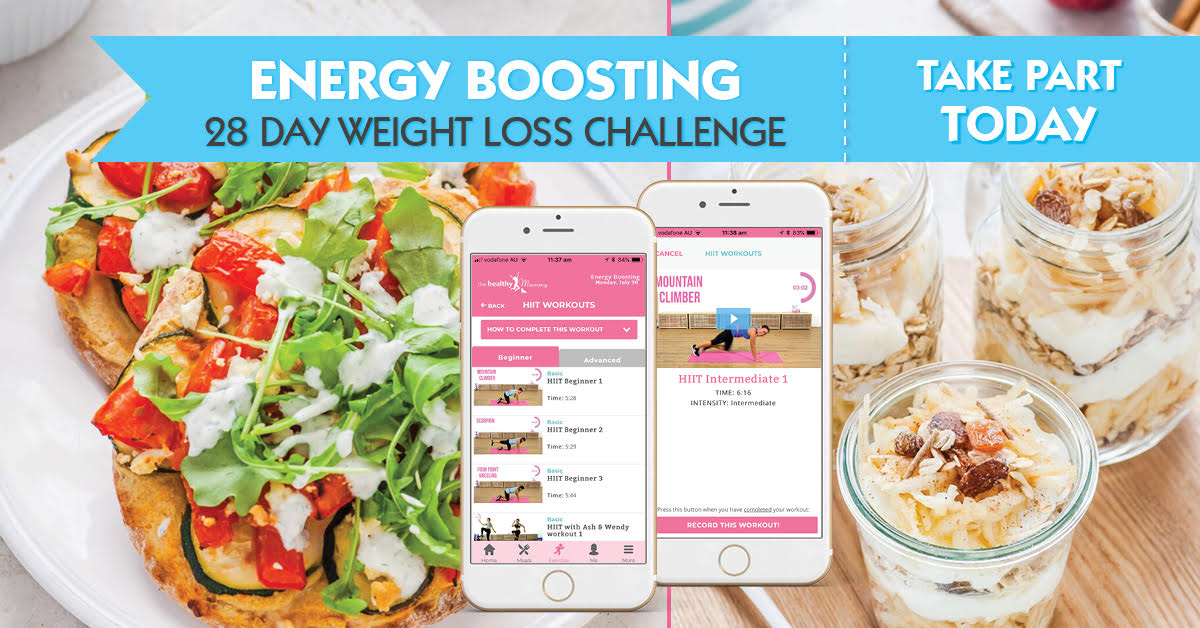 With more than 4,000 delicious (and healthy) recipes, 350+ exercises & 24/7 support – the 28 Day Weight Loss Challenge  is designed (and proven) to help busy mums like you lose weight!
Our August Challenge will be LOADED with delicious and healthy recipes to help you BOOST YOUR ENERGY, get the most out of your day and ready to tackle the FINAL weeks before summer!
To learn more about our challenge OR to join – click here.