5 Totally Tasty (And Healthy) Salad Dressings
When it comes to healthy eating, there's a good chance that salad is on the menu. Whether it's at lunch or dinner, a big bowl of fresh, leafy greens, with a rainbow of other ingredients is a fantastically nutritious side dish or main meal.
We've got more than TWO HUNDRED salad recipes in our 28 Day Weight Loss Challenge recipe hub. Find out more about joining the challenge HERE.
What really makes a difference however, and turns a salad from your everyday 'gotta eat it' side into 'this is more delicious that anything else on the table', is the dressing.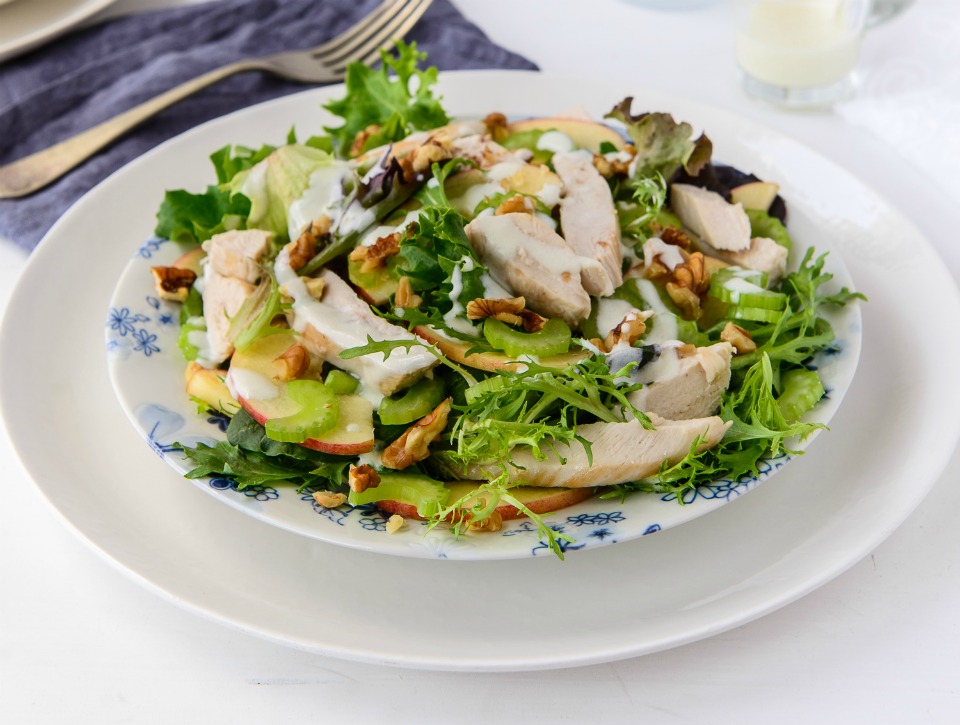 Salad dressings can be a bit of minefield, especially if you're buying the bottled variety.
We often combine all these amazingly healthy, low calorie veggies with lean protein and sometimes things like nuts, seeds, cheese or other carbs then undo all the good work by drizzling on a less than weight loss friendly dressing.
Scarily enough, some dressings actually have MORE calories per serve than all of the ingredients in your salad combined!
So what's the best option? Choosing your dressing wisely AND making your own! Homemade salad dressing is extremely simple to make and there are a whole range of varieties to try that go well with your favourite leafy greens. Another delicious salad recipe!
Packed with 'good for you' ingredients like olive oil, balsamic and apple cider vinegar, herbs, spices and even yoghurt, there's a salad dressing for everyday of the week. and try also our Thai salad recipe!
Check out our favourite varieties below and mix things up a little this lunch time!
1. Olive oil and balsamic drizzle
Combine equal parts olive oil and good quality balsamic vinegar with a good squeeze of lemon juice and a tsp of wholegrain mustard. Try this: Chickpea, Spinach And Pumpkin Salad.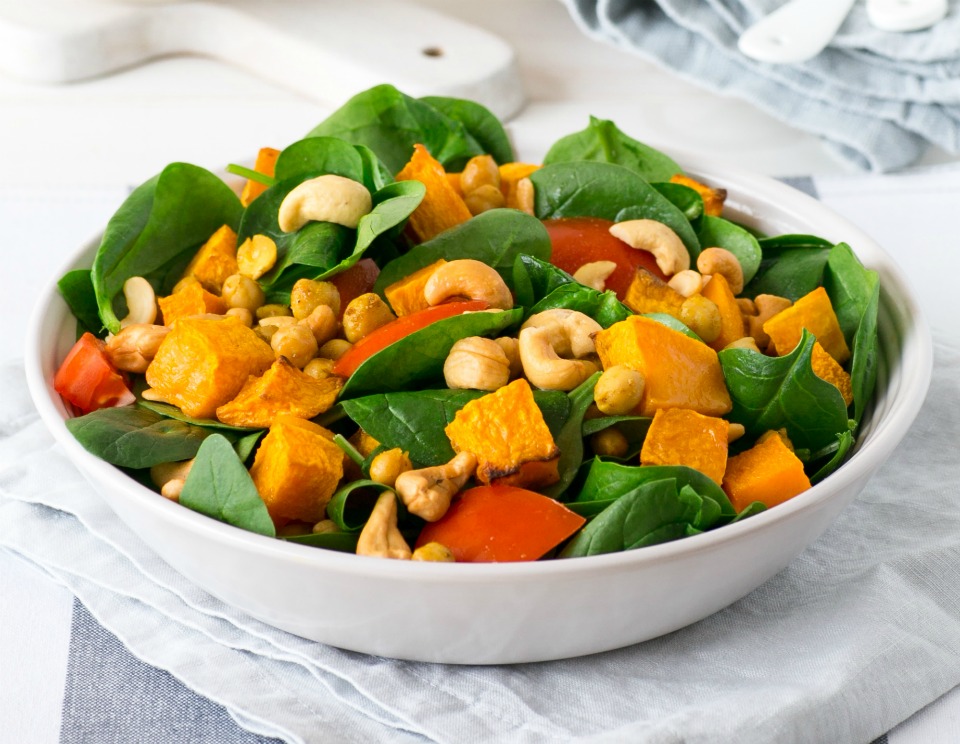 2. Minty yoghurt
Combine 1/2 cup low fat Greek or natural yoghurt with 1/2 clove of garlic, crushed, 2 tbsp lemon juice and 1/4 cup mint leaves, roughly chopped. Leave this one in the fridge till right before you serve. Try this: Better For You Chicken Caesar Salad.
3. Apple cider vinegar and olive oil
Combine 2 tbsp olive oil with 3 tbsp apple cider vinegar. Add a squeeze of lemon juice and a tsp of dijon mustard and shake or stir well to combine. Try this: Rocket Avocado and Almond Salad.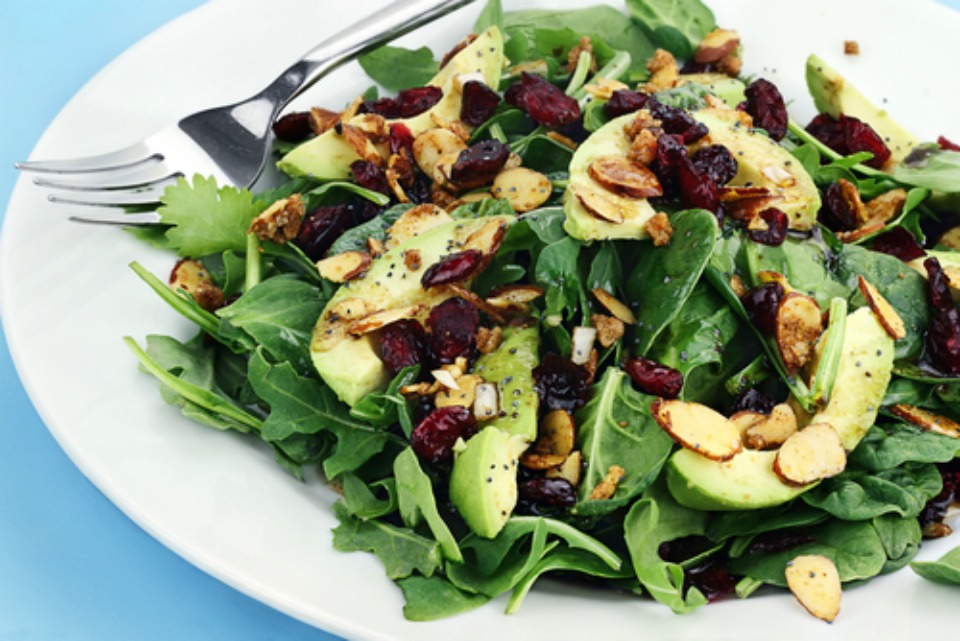 4. Mayo and spices
Using light mayonnaise with some fresh or dried spices is a great way to make a healthier creamy dressing. We love this Southwest Chicken Salad.
5. Amazing avocado
Avocado makes a fab salad dressing, packed with good fats. In a small bowl mash 1/2 of an avocado with 1 tbsp olive oil, 1 tbsp lemon juice, and a pinch of salt. Whisk/stir till dressing becomes 'runny'. You can also add things like diced tomato or red onion if you have them handy. Try this: Avocado Coriander Pasta Salad.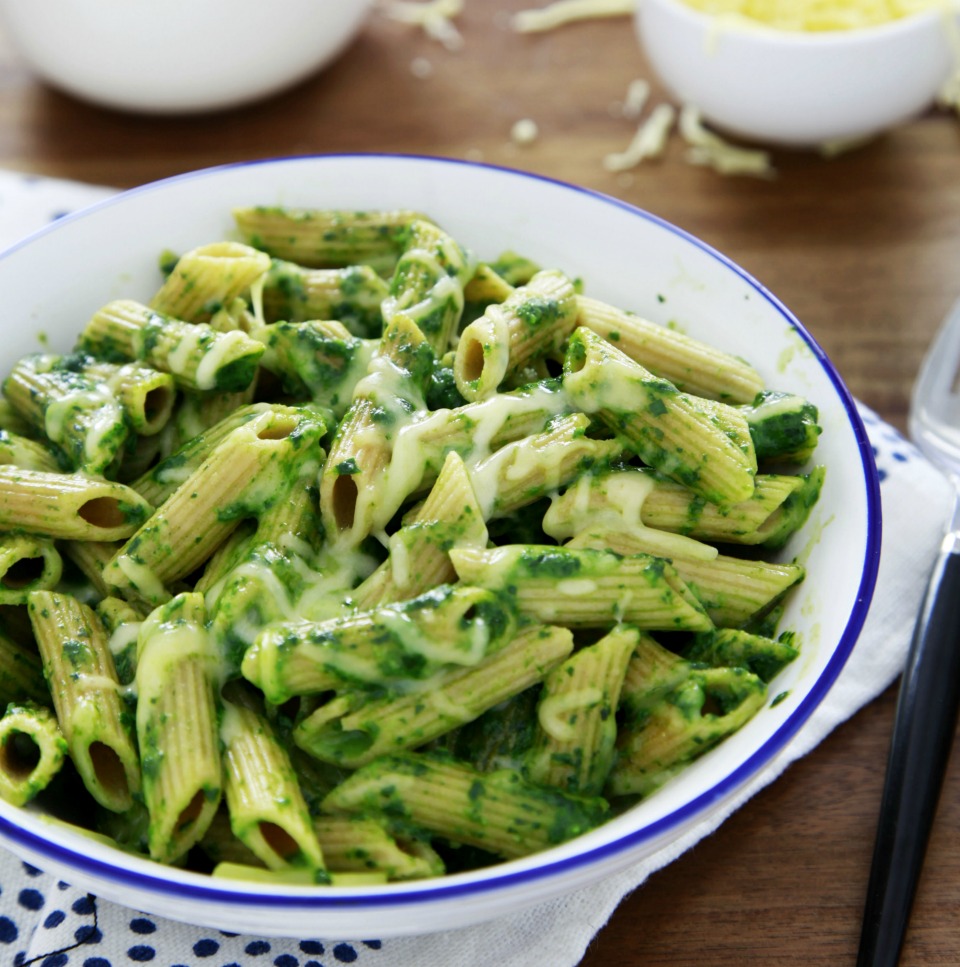 For more ideas on creating superb salads, click HERE to read our how-to guide. and don't forget to try also our delicious Greek salad recipe!
Join the 28 Day Weight Loss Challenge today!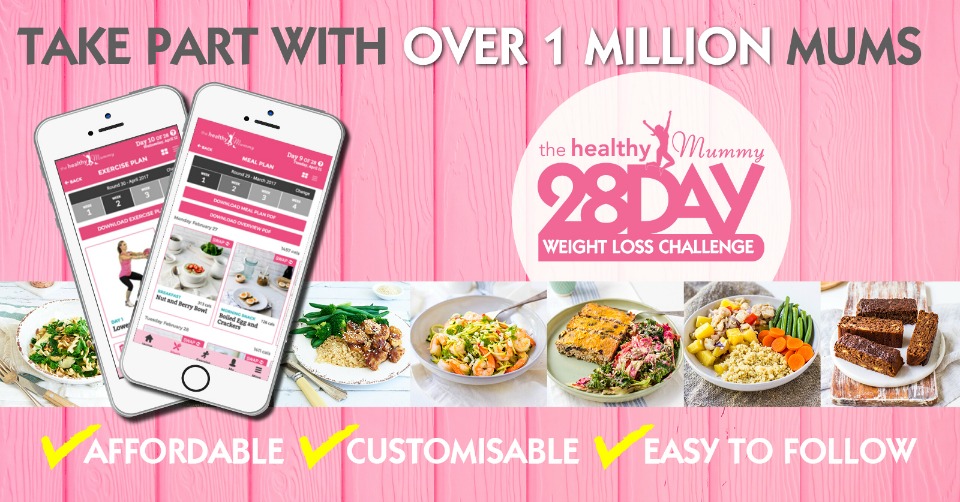 Want to shift your baby weight but feel like you have NO TIME in your day to eat healthily and exercise? That's where The Healthy Mummy's 28 Day Weight Loss Challenge can help.
Here's what our Challenge entails:
28 days of at home exercise routines (no gym needed) – with video instruction
Customisable and breastfeeding friendly meal plans
Time-efficient exercises for busy mums – under 30 mins
Challenge combines Pilates exercises with interval and circuit training (HIIT)
Suitable for basic to advanced fitness levels.
Home to thousands of EASY-TO-MAKE recipes.
To find out more on the 28 Day Weight Loss Challenge click here.
To find out more OR to join, click here.