9 healthy foods to include in your next birthday celebration
The Healthy Mummy is celebrating it's 9th birthday and we wanted to share the celebrations with you, our Healthy Mummy community because without you we would not be here today. Check out these 9 foods that would be perfect for any celebration.
The Healthy Mummy is celebrating its 12th birthday this month and we wanted to share the celebrations with you, our Healthy Mummy community because without you we would not be here today.
Check out these 9 things that we think would be perfect to include in your next birthday celebration plus they are all Healthy Mummy recipes.
9 healthy foods to include in your next birthday celebration
1. Homemade 4 Ingredients Crispy 'Shapes' Biscuits
If you've ever looked at the ingredients on a packet of savoury biscuits, you might be surprised to find that it's a rather long list. Think vegetable oil, sugar, milk solids, yeast extract, MSG, baking powder, colours and maltodextrin, just to name a few!
These biscuits are perfect for dunking into your homemade hummus or tzatziki. The kids will love them on a platter while you're entertaining.
2. Mexican layer dip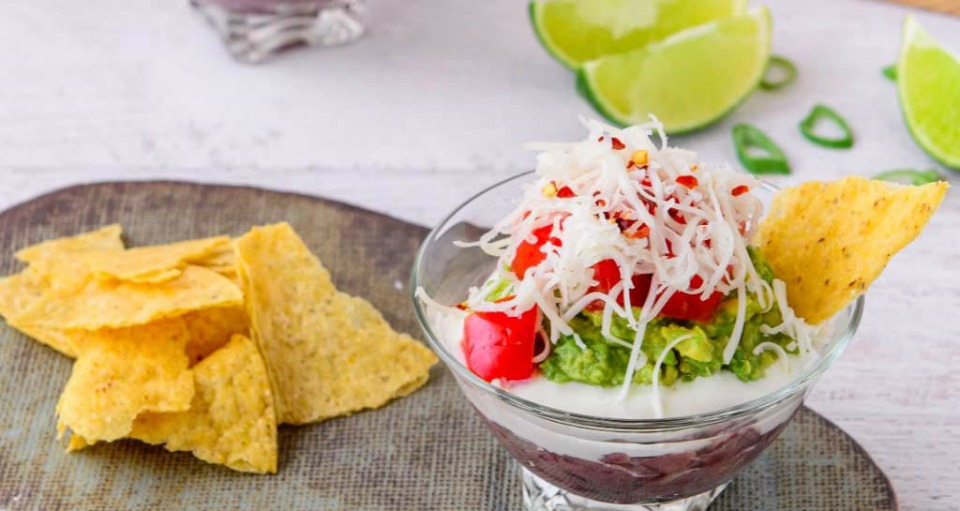 This can be served on a platter with rice crackers, plain corn chips and/or veggie sticks. Everyone will be begging you for the recipe. This recipe is 208 calories per serve.

3. A healthy grazing platter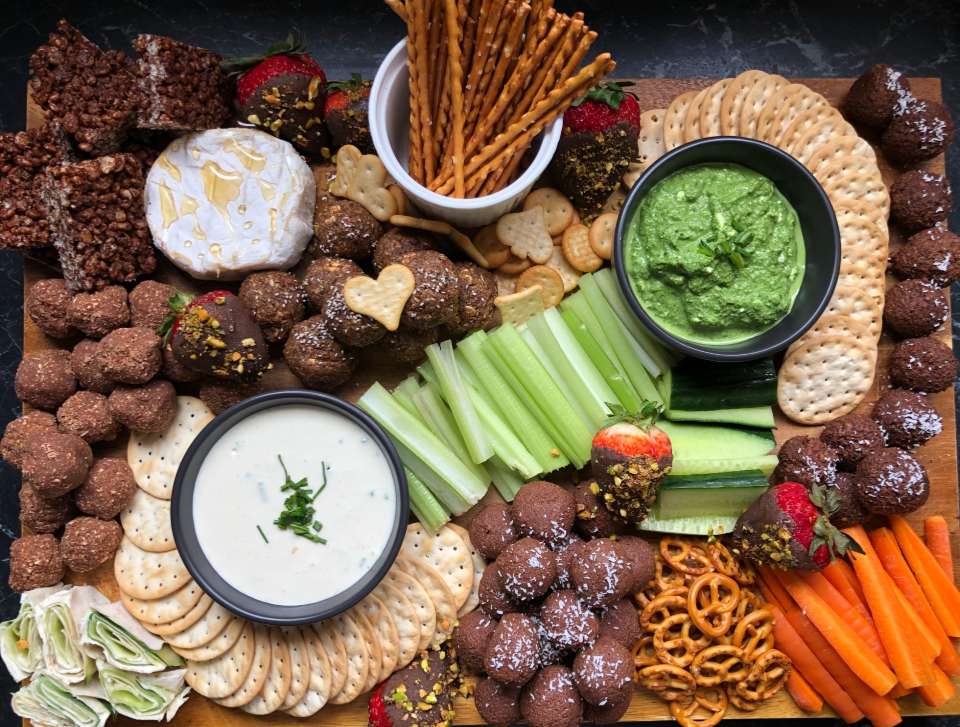 There are so many delicious and easy recipes available in the 28 Day Weight Loss Challenge recipe hub you can create a delicious grazing platter filled with amazing healthy treats that everyone will love.
Healthy Mummy Sascha created this one and it includes Healthy Mummy pretzel bites, almond and date protein balls, chocolate cake bites, mint bubble crunch, chocolate nutty strawberries, a range of healthy dips and more.
Check out these amazing platters two Healthy Mummies made for celebrations.
4. Hidden Veggie Sausage Rolls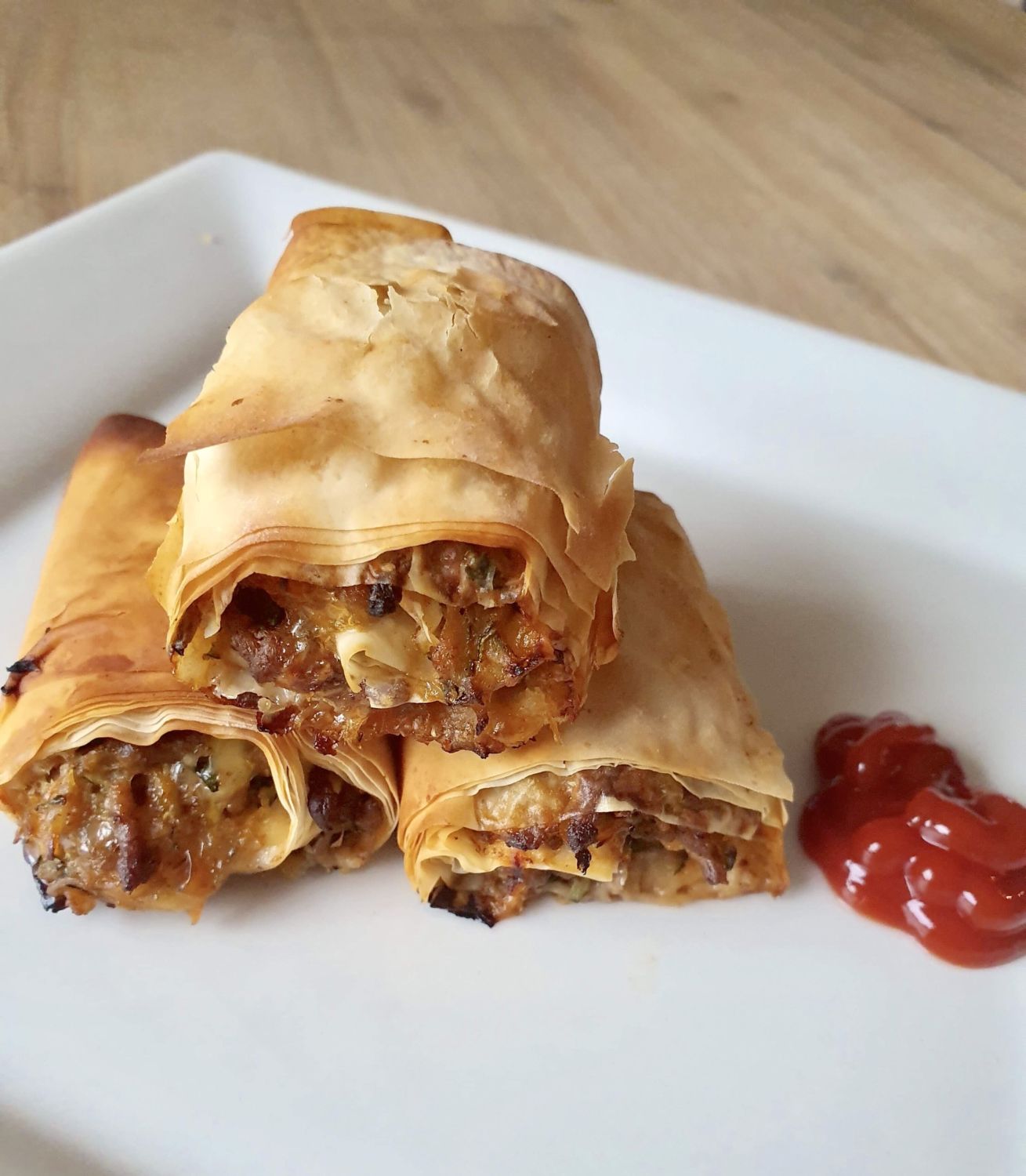 Sausage rolls are a hit with both kids and adults and can be enjoyed all year round! Plus, they're a great way of hiding veggies in your little one's meals.
5. Mini Ham and Pineapple Pizzas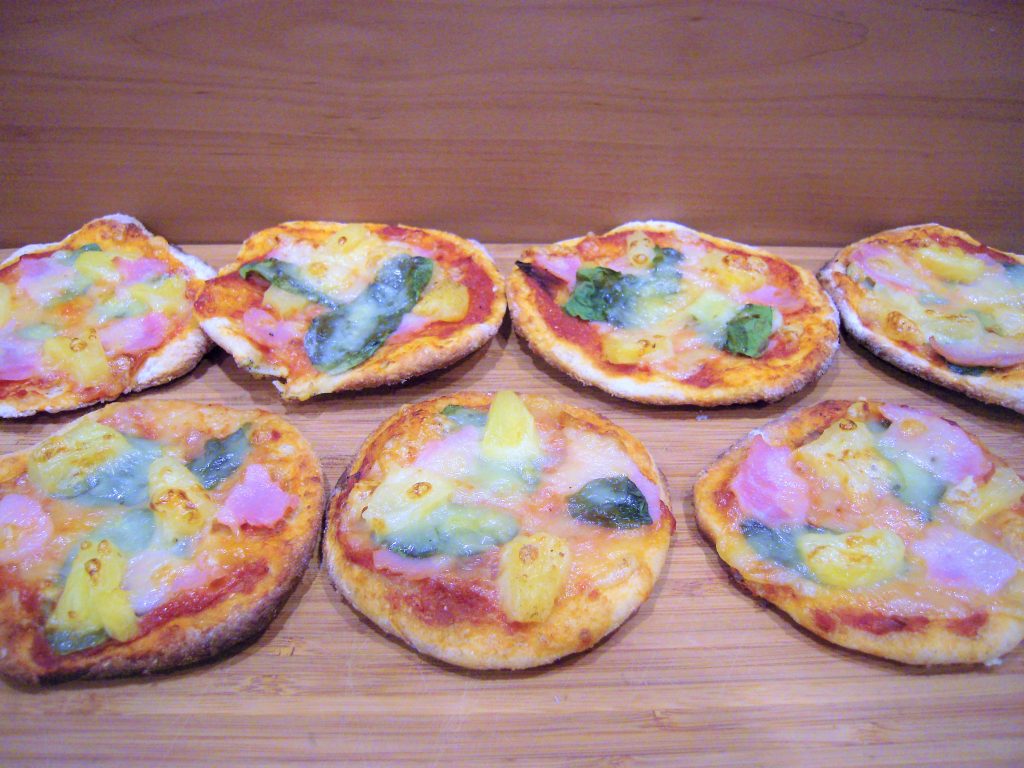 These little beauties are bellissimo (that means 'very beautiful' in Italian) and they are made with The Healthy Mummy Two Ingredient Pizza Dough and Healthy Pasta Sauce.
Just roll, top, bake and enjoy!
6. Chocolate Pretzel Bark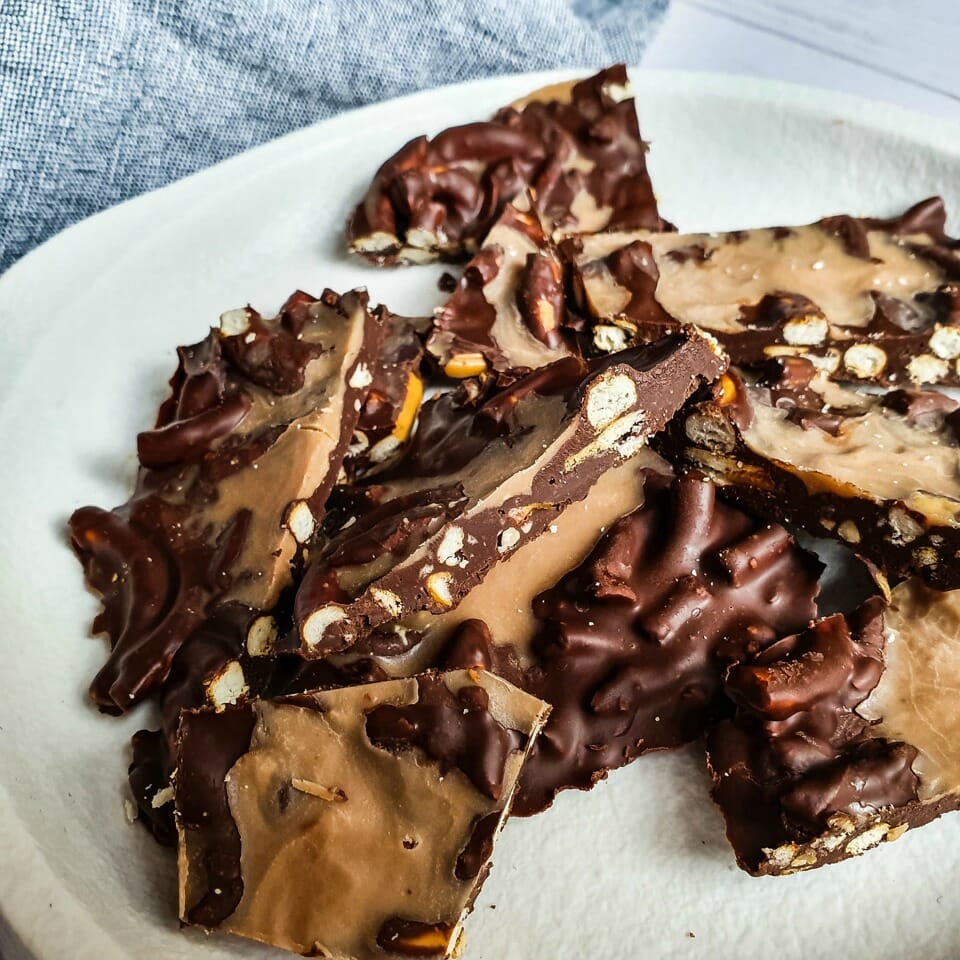 One of our community mums Cassandra McKay decided to do her own twist on our 3 Ingredient Chocolate Pretzel Stacks by turning them into bark style chocolate goodies.
She says "I threw this together in under 5 mins before school pick up. Rather than making stacks, I popped in into a tray to set. All I needed to do was roughly chop once it was set. So simple and so yummy!"
7. Mint-Choc Bubble Crunch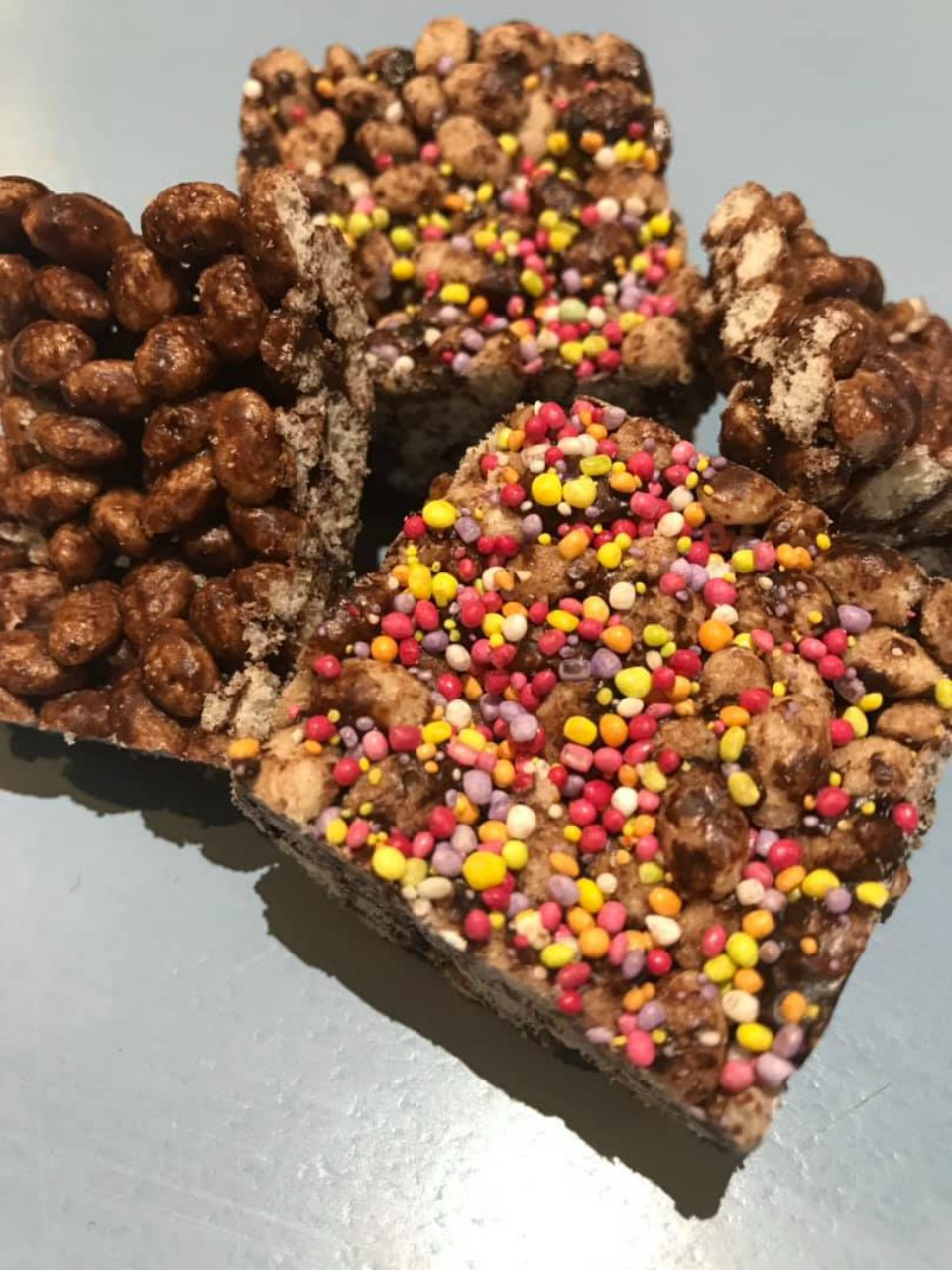 At only 102 calories per serve, you will love these choc-mint bubble crunch treats. Leave them plain or you can add some sprinkles to add to the celebratory atmosphere, either way these will go down a treat!
8. Healthy Icy Poles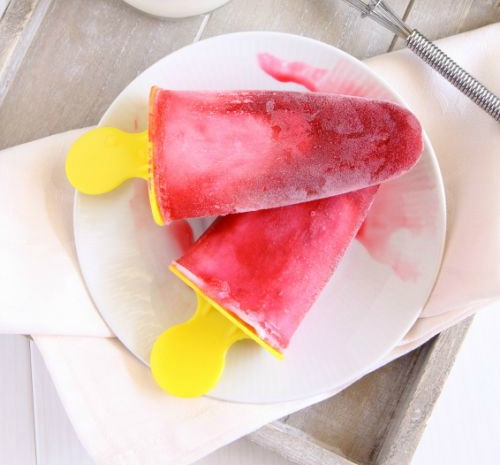 If you are celebrating in the warmer months or even if it's just a warmer day why not treat your guests to some delicious iced treats and even better make them healthy! Who doesn't love a healthy ice-block??
Try these Cherry Cheesecake Frozen Popsicles they are ideal to have in the freezer to include in your next celebration.
9. Birthday cake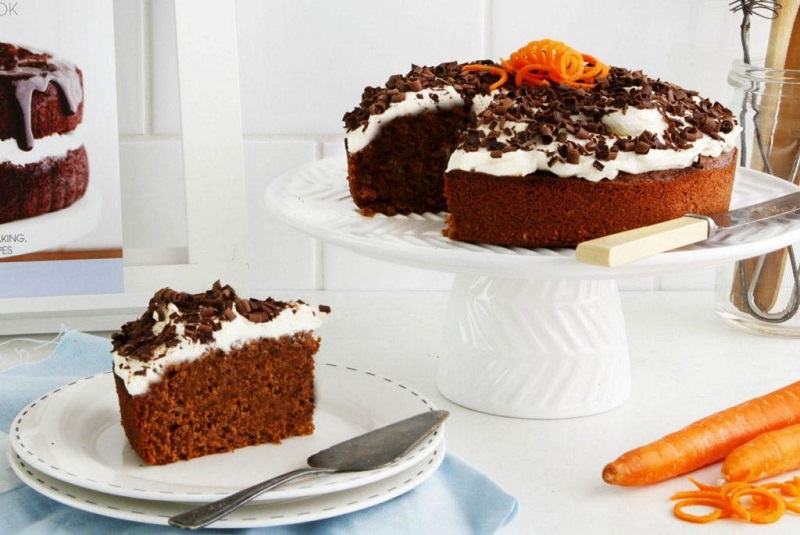 It wouldn't be a birthday celebration without a birthday cake and this one is healthy so you don't have to feel guilty about having a slice…or two.
There are plenty of healthy cake recipes out there – and if you are looking for a different take on a sponge cake that is a little bit healthier then here's our take on a healthier cake, perfect for a birthday – or a special occasion, with no sugar and very little fat.
Carrot & Apple Cake
Ingredients
2 ½ cups peeled, grated carrots
2 ½ cups apple juice
1 ½ cups raisins (can substitute sultanas, dried cranberries, dried apricots etc.)
2 cups wholemeal flour
½ cup wheatgerm
2 tbsp. baking powder
1 tbsp. ground cinnamon
½ cup vegetable oil
¾ cup unsweetened applesauce
4 egg whites + 2 whole eggs
Directions
Preheat the oven to 170C. Grease and line two 9 inch cake pans.
Place the carrots into a pan with just over a cup of the apple juice. Simmer gently until tender, 5-7 minutes, then leave to cool. Pour the carrots along with the juice into a blender and whiz until smooth. If desired, add the raisins now and process until finely chopped, or add them later.
In a large bowl, sift together the wholemeal flour, baking powder and cinnamon. Stir in the wheatgerm. Whisk together the eggs, egg whites and oil and stir into the dry ingredients until well combined. Gradually add the rest of the apple juice until you have a loose batter – if it already looks thin, you don't need to add all of the apple juice.
Carefully fold in the carrot puree, raisins and applesauce. Pour the batter into the two prepared cake tins, then place into the oven and bake for 35-40 minutes until a skewer inserted into the centre of the cake comes out clean. Cool in the cake pans for 10 minutes then turn out the cakes onto wire cooling racks. Leave to cool before icing, if desired.
Cream Cheese Frosting (Sugar-Free)
This tasty frosting is entirely sugar free and has a yummy apple and vanilla flavour.
Ingredients
450g cream cheese
½ cup apple juice
2 tsp. vanilla extract
1 ½ tsp. unflavoured gelatine
Directions
Place 2 tbsp. of the apple juice into a saucepan with the gelatine. Leave to stand for a couple of minutes to soften the gelatine, then slowly heat the mixture until boiling. Take the pan off the heat and stir until the gelatine dissolves. Leave to cool for a few minutes.
Process the rest of the apple juice in a blender with the cream cheese, apple juice and vanilla extract until smooth. Beat in the gelatine mixture until well blended. Leave to sit for 60 minutes to set the gelatine, beat again and the use to ice the cake.
Variations
If you want a birthday cake shaped like a muffin, try using a muffin shaped tin – these tins come in two halves, one half shaped like the bottom of a muffin and one half shaped like the top, iced part of the muffin.
You can then put the cakes together and ice as normal.
You could also use the cake mixture recipe above to make muffins – it will make 12-18 muffins, or you could use it to make one smaller cake that you can frost and add candles to, with muffins for your guests to take away. And also try our delicious rum balls recipe that you will surely love!
Get access to more amazing party recipes like these as part of the 28 Day Weight Loss Challenge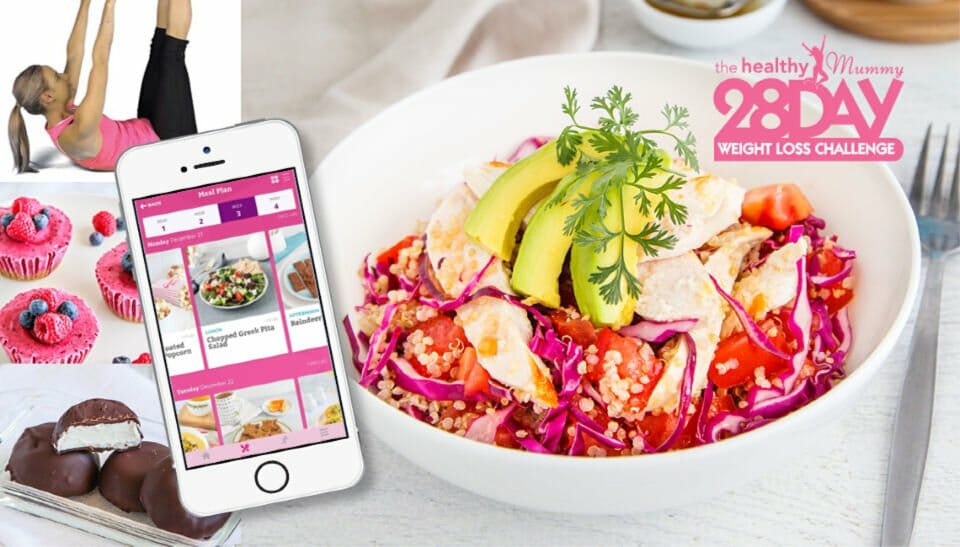 With more than 4,000 delicious (and healthy) recipes, customisable meal plans, over 350 exercises & 24/7 support – the 28 Day Weight Loss Challenge is designed (and proven) to help busy mums like you lose weight!
Learn more about the 28 Day Weight Loss Challenge here.