Nothing says 'celebration' like a huge GRAZING TABLE or party platter. And when it's full of healthy and delicious treats, even better.
Several Healthy Mummy mums have turned their hands to creating SPECTACULAR grazing tables and party platters full of Healthy Mummy treats and it's no surprise, guests LOVE them!  They share their creations below.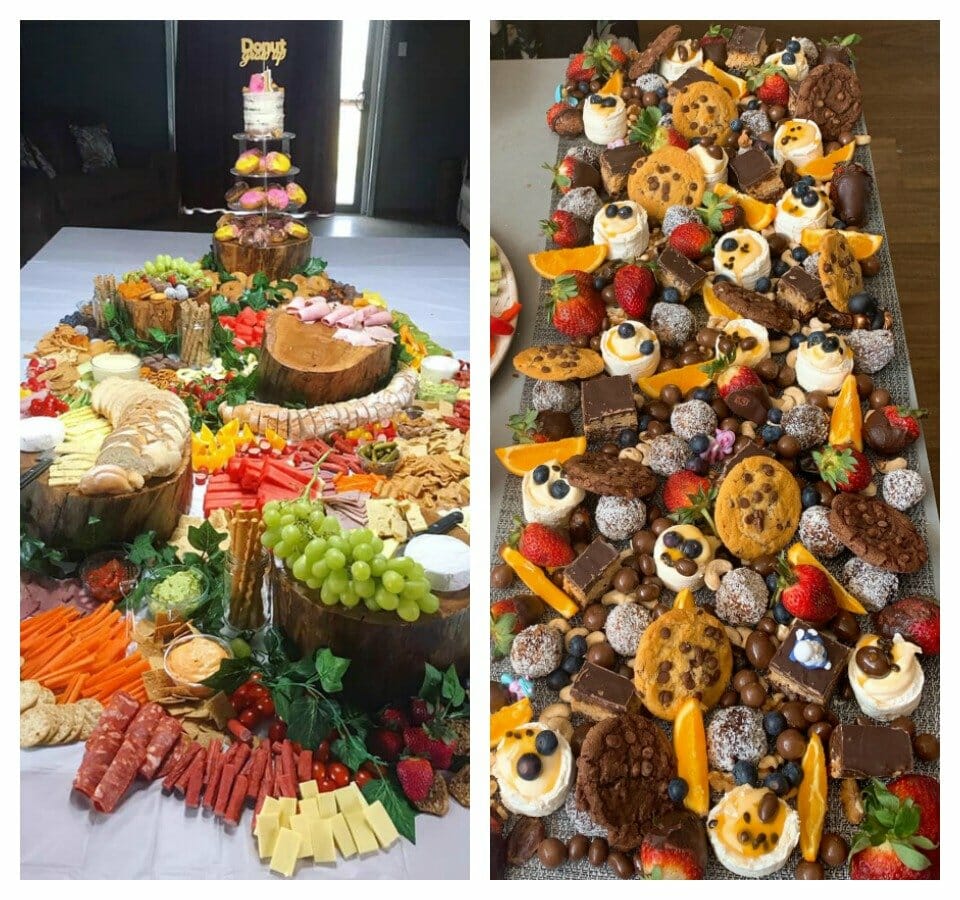 A grazing table for baby's first birthday celebration
Mum-of-3 Sophie Barrett is no stranger to the benefits of eating healthy and nutritious meals. As a member of the Healthy Mummy 28 Day Weight Loss Challenge during the last 4 years she has:
lost weight twice following two pregnancies (a total of 39kg over 2 journeys)
had a very healthy 2nd pregnancy
learnt to budget and save money

learnt to cook from scratch from the Challenge members recipe hub and meal plans
And says her children now ask for healthy meals and prefer them to takeaway. WINNING!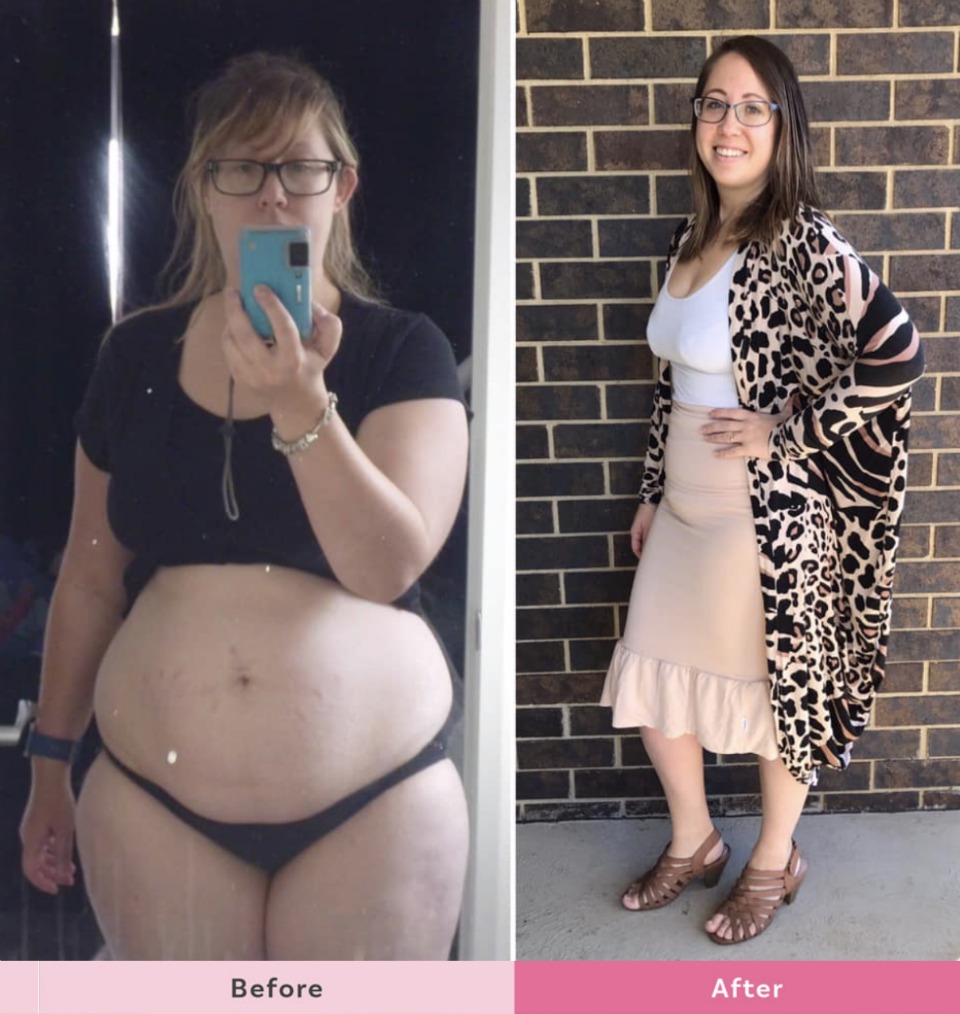 Sophie says "I've learnt to be STRONG, HAPPY & CONFIDENT and that's something money can't buy!
And the best part? I'm just a normal mum doing the daily grind like everyone else. If I can do it, SO CAN YOU!"
So it makes perfect sense that when she decided to throw a party for her 1 year old, she would combine all her knowledge of preparing healthy food and make one ENORMOUS grazing table for her guests.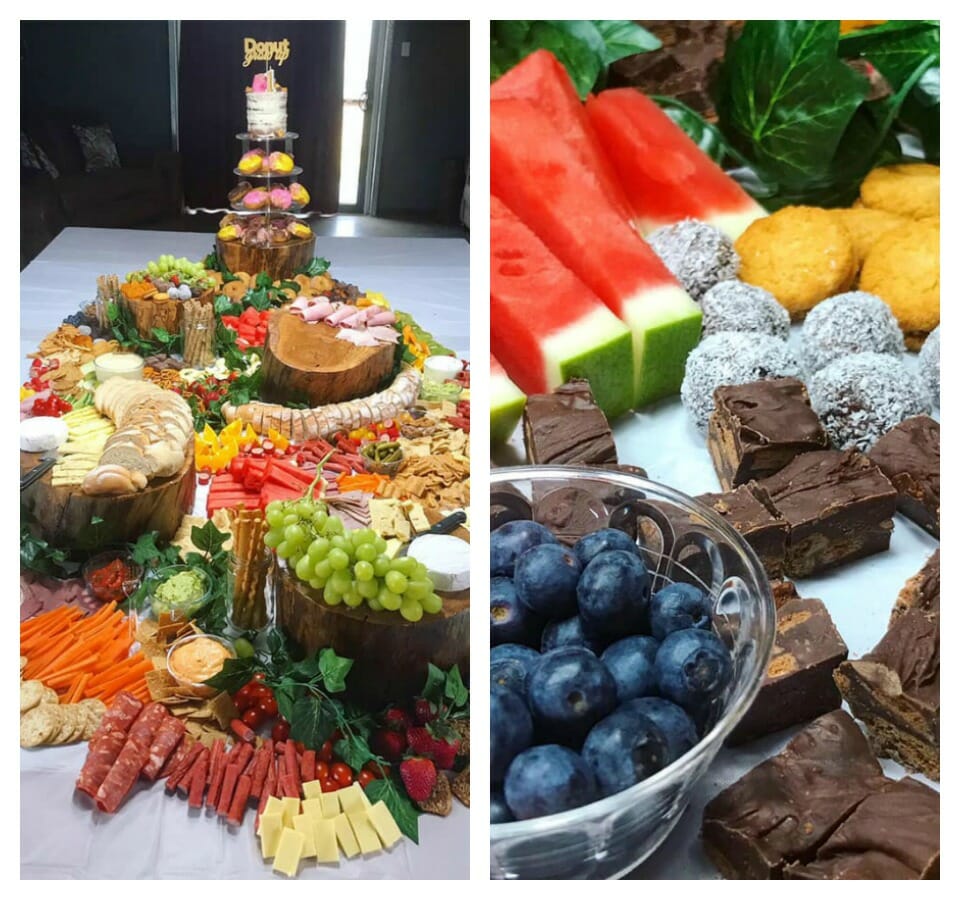 We love the way Sophie has displayed her grazing table with wooden tree stumps to give dimension to the display and a doughnut display at the head of the table.  Get free healthy doughnut recipe.
Sophie says "Today we celebrated my baby turning one. I'm grateful that we have The Healthy Mummy in our lives.
It's taught me that everything can be had in moderation, and with The Healthy Mummy it's possible to make most things in a healthier way. 
All our family and friends were impressed, and I bet they couldn't even spot the healthier things on the table!
Doing it this way means nobody has to miss out – and no store bought party pies to be seen!".
Here are some of the Healthy Mummy treats that Sophie made.
Roasted Capsicum Dip and Cherry Ripe Bliss Balls. To access the recipes join The Healthy Mummy 28 Day Weight Loss Challenge members.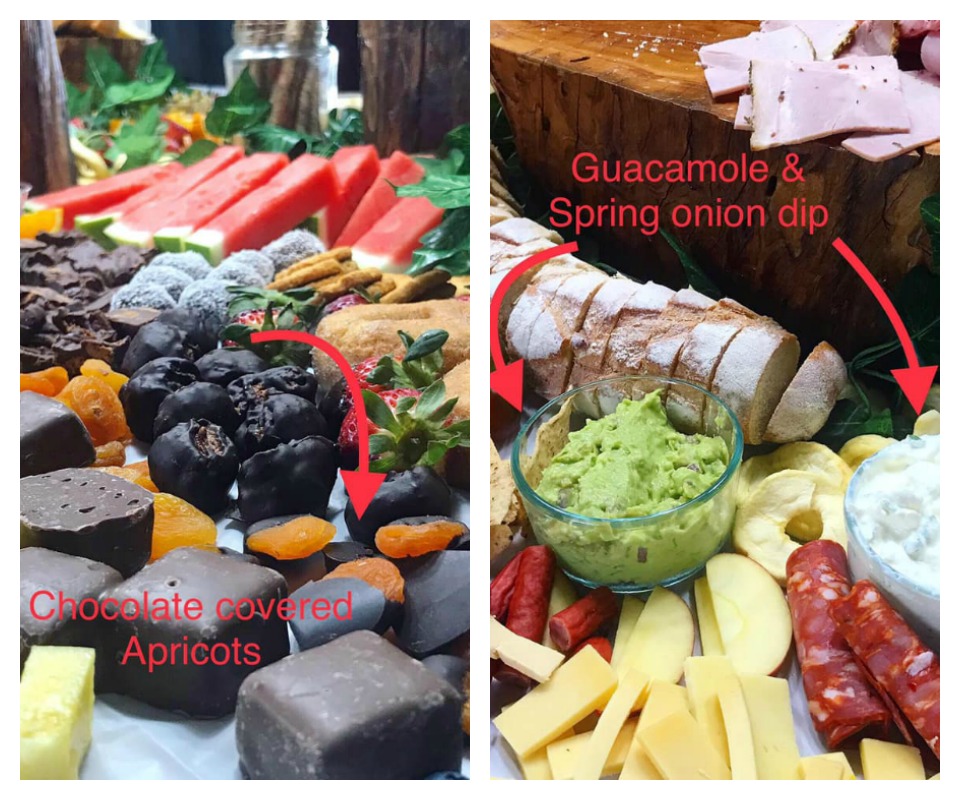 Chocolate covered apricots, guacamole and spring onion dip are all quick and easy snack, with just a few ingredients. No excuses, because it's budget friendly, and tastes amazing.
Recipe only available to 28 Day Weight Loss Challenge members.
Michelle surprises mum-to-be with healthy grazing table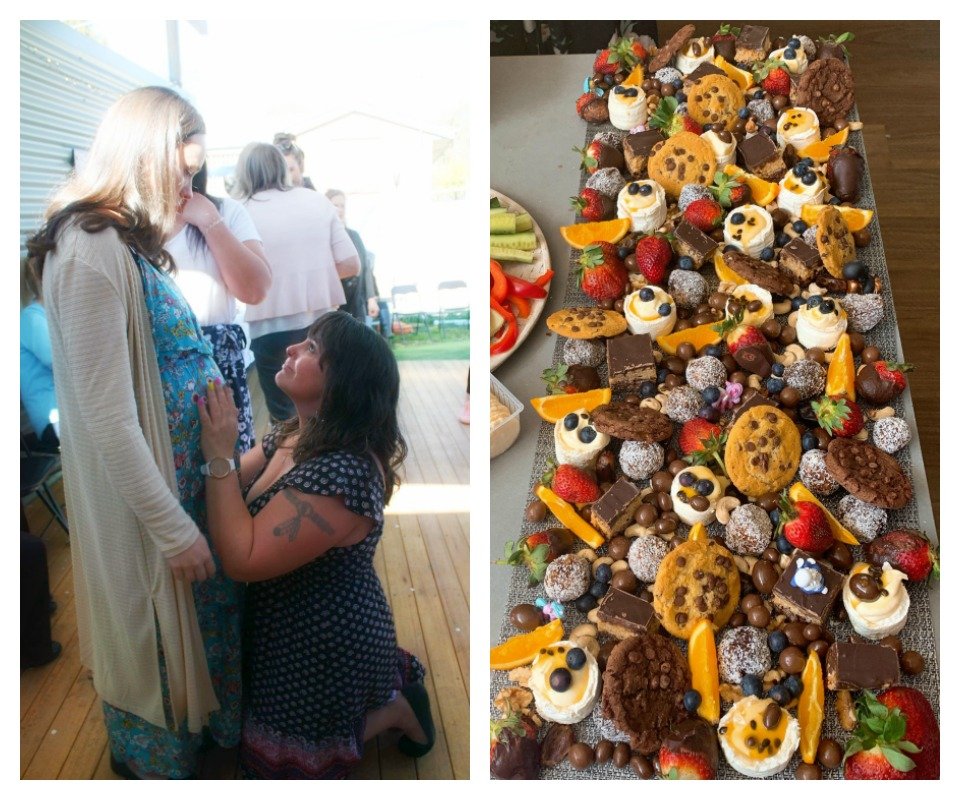 Healthy Mummy mum Michelle Knight never goes to a party without taking a plate, but what she delivered recently was BEYOND thoughtful! She gave her sister the ultimate gift for her baby shower –  a SPECTACULAR grazing table full of healthy and delicious treats from The Healthy Mummy 28 Day Weight Loss Challenge recipe hub. Wow!
Michelle says"My sister was having a baby shower and even though she said not to bring anything, I believe in taking a plate whenever I go to a party or gathering. 
I literally decided to do this the night before and just used what I had.
Time wise it seriously didn't take long at all".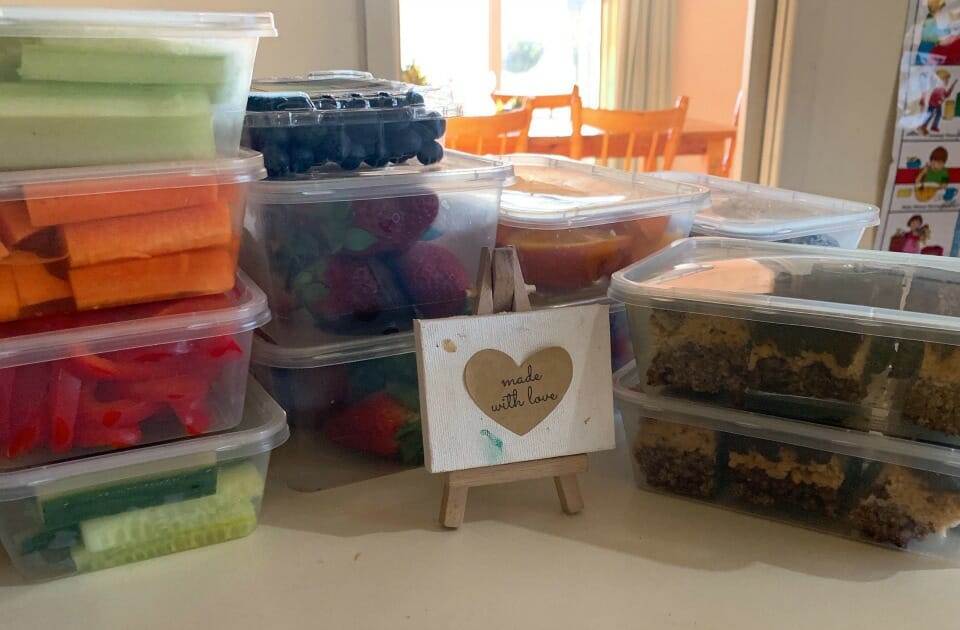 Michelle prepped the veggies and dips and treats the night before the event and stored in the fridge overnight.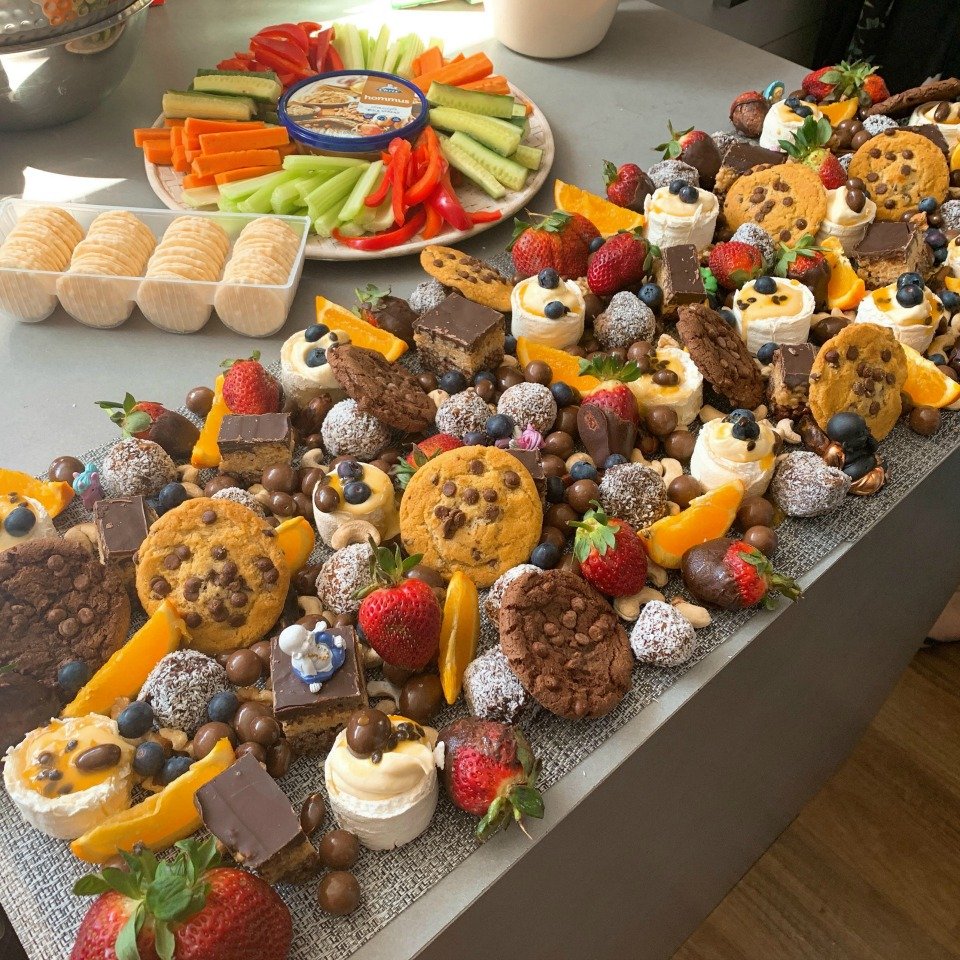 "The Healthy Mummy recipes I followed are peanut bubble crunch, weetbix balls and the choc caramel protein balls, the chocolate dipped strawberries. The cream used is coconut cream. Next time I will make the 4 ingredients choc chip cookies.Definitely will be doing this again".
The Healthy Mummy team would like to thank Sophie and Michelle for sharing their spectacular grazing table ideas with us.
Access all of these recipes and more, join The Healthy Mummy 28 Day Weight Loss Challenge.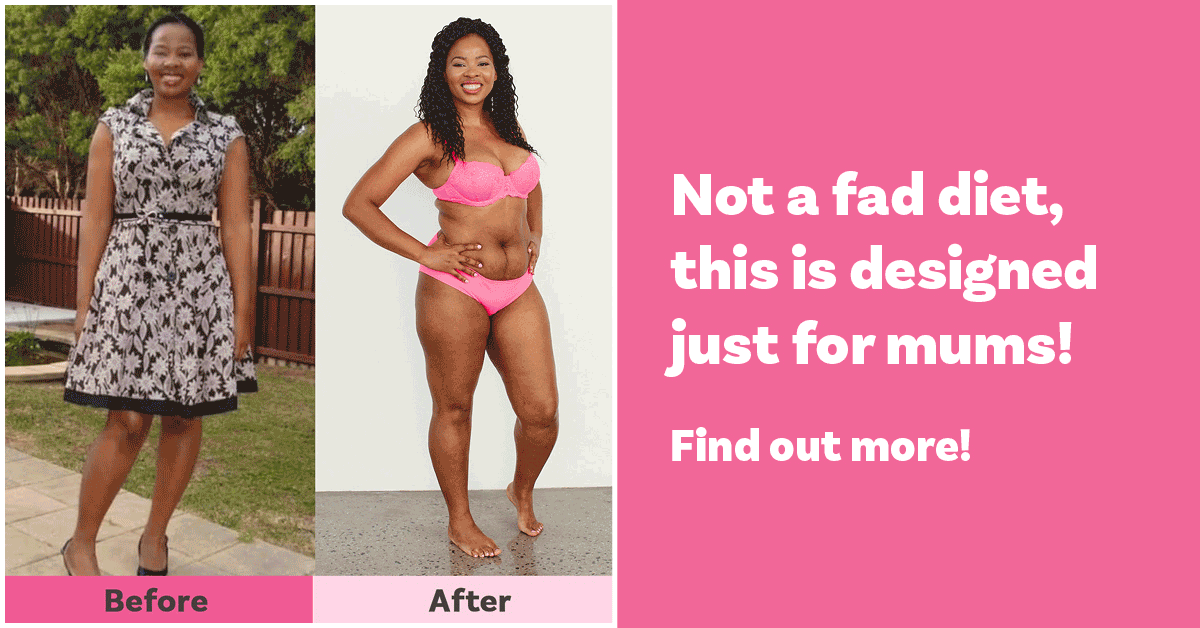 The Healthy Mummy 28 Day Weight Loss Challenge will give you access to:
Over 4,000 delicious recipes, designed by experts in nutrition
Customisable meal plans according to dietary requirements
350+ at-home workout videos, designed and recorded for exercise experts
Daily support from 100,000s of other mums