How to keep on top of your baby's sleep schedule over Christmas
With hubby home, the older kids off school and relatives visiting, the festive season can REALLY mess up your little one's sleep cycle – and in turn yours!
Unfortunately for us, babies don't get the memo it's Christmas and they can get cranky if they get overtired, overstimulated or disturbed in unfamiliar environments.
Consultant Paediatrician Dr Scott Dunlop from Sydney Paediatrics explains to The Healthy Mummy everything parents need to know about surviving the silly season – and saving your sanity – when it comes to your bub's sleep.

How to keep on top of your baby's sleep schedule over Christmas
Not all babies can sleep anywhere, so you may have to ensure you keep a relatively normal sleep schedule in order so that things don't become disastrous, says Dr. Scott.
"If your baby is overtired, sleep is inevitably worse," he says. "You should aim to have the same amount of naps as best as you can.
"Obviously there may need to be some flexibility, and it's a little dependent on what your baby can handle, but try to avoid the over tiredness."
If your baby is used to his or her own space normally, and you are staying with relatives and sharing a room, it can be problematic when it comes to nap time.
"It often works out though. Again, if you stick to a rough sleep routine over the holiday period," says Dr.Scott. "Your bub should be flexible enough to sleep in new places."
Here are four tips to get your baby to sleep in public.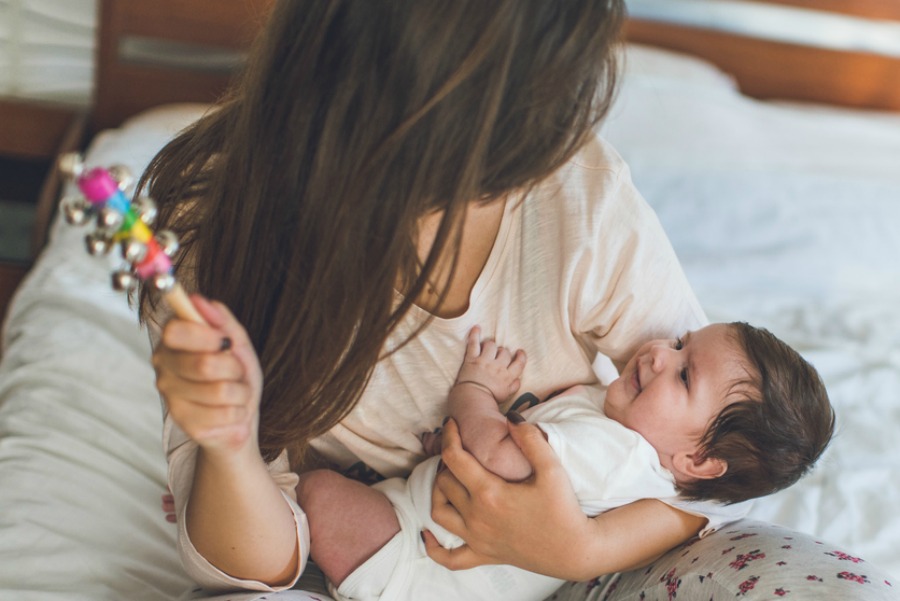 Try not to let your baby be held more than usual while visiting family
During the holidays, you may find you have more visitors than ever before, and you want to avoid your baby being over stimulated and over handled during this period.
"Control the relatives," says Dr. Scott. "Over handling will inevitably cause bubs to get tired more easily, and actively interrupting your holiday plans to put them down is important.
"At the end of the day, you can still have a great holiday / family time, but you just need to be sensible."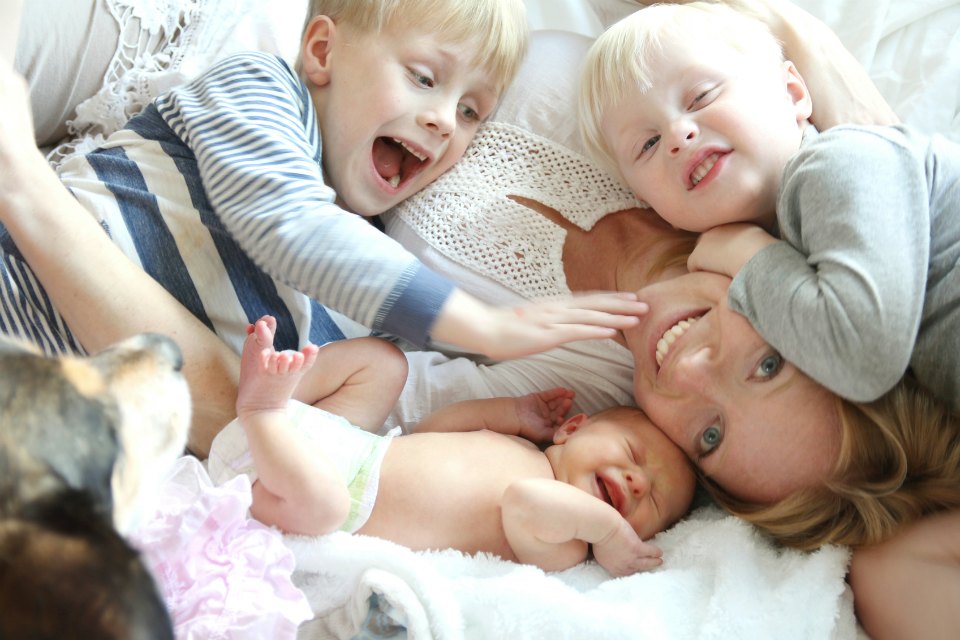 Fitting in baby sleep time with older kids
And when it comes to planning naps and having school kids home during the school holidays, Dr. Scott suggests organisation is the key!
"Unfortunately that means planning the days, and perhaps the older kids' plans need to work in amongst bub's sleep routine," he says.
"In an ideal world, bub would simply go along with the day's routine, but not all do, and the older kids will no doubt be understanding of that."
Here are six ways to get your baby to sleep in eight minutes or less.
Jet lag affecting sleep routine
Many Aussie families find themselves travelling overseas during the holidays, and jet lag often plays havoc on sleep routines.
"Jet lag might disrupt a baby's sleep cycle, but this depends on the age of the baby," says Dr. Scott.
"Obviously very little babies who are sleeping day and night shouldn't be too affected. Older ones might struggle just like we do as adults. You simply have to do the best you can.
"Try and adapt to the new time zone as quickly as possible, including on the plane if necessary, although sometimes it's easier to leave sleep alone on the plane, and then adjust things once you get to your destination in order to avoid a long, screaming plane trip."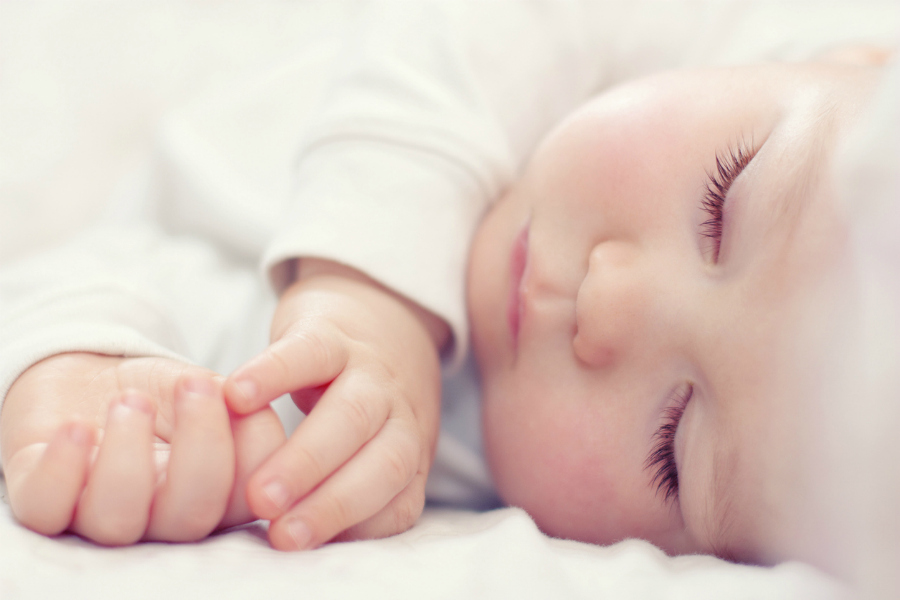 Heat or cold can effect baby's sleep
If you have gone away to a colder or warmer climate during Christmas, it's important you try and keep your baby at a temperature that they are used to.
"Certain environments that are too hot or too cold can interrupt sleep. Room temperatures that are about 21-22 celcius are ideal," adds Dr. Scott.
"Don't overdress babies in hot weather – a singlet and nappy is often more than adequate. Obviously, if travelling overseas to a winter season, rug up with layers, but again if the room is heated, don't go overboard with too many clothes during sleep as they will overheat."
Thanks Dr. Scott for this amazing and helpful information.
We at The Healthy Mummy have a heap of health and nutrition advice for healthy, happy kids as well as effective tips for mums, including handy pointers for the child who won't sleep and teething babies.
For more news and articles regarding sleep and children's health, click here.
Are you currently pregnant?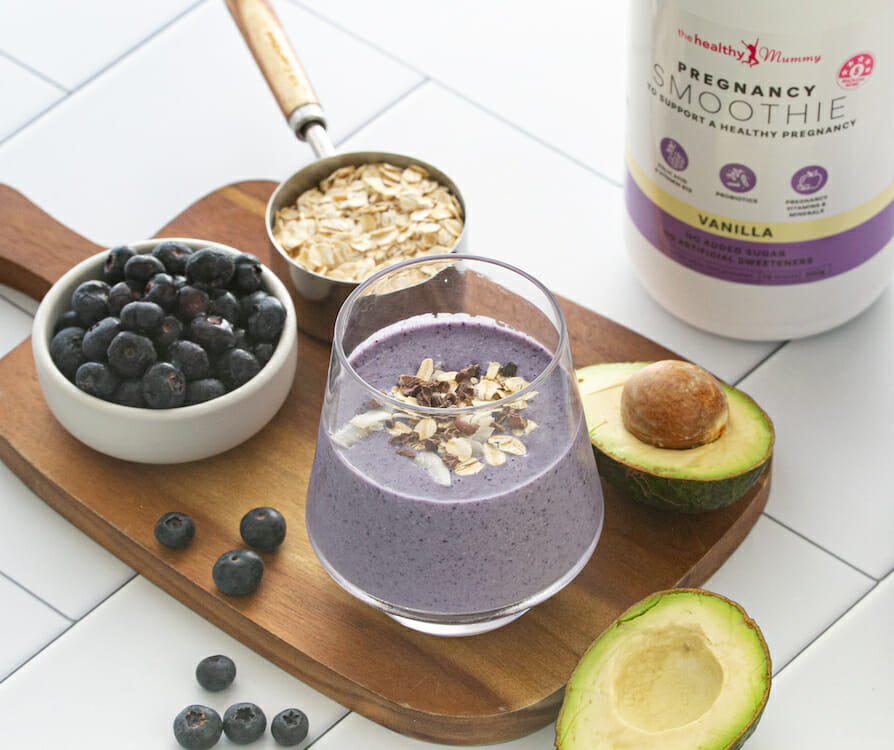 The Healthy Mummy Pregnancy Smoothie is designed to complement, not replace, your prenatal vitamin intake. Our nutritionists ensured that the vitamins and minerals in the smoothie are at a low level so there is no risk of doubling up on any pregnancy vitamins.
To purchase yours, click here.