The best lunch box to get for your little one for school
It's that time of year again… The time when us mums try to get organised as our kids head back to school.
We also have to think about lunch boxes and not only what to make to put in them.
Here's a round-up of what to look for when purchasing a lunch box and some of the best on the market right now.
The best lunch boxes for 2022
Bambino love
View this post on Instagram
Pinnacle Insulated Leak Proof Lunch Box
View this post on Instagram
$27.05
Sistema Bento Lunch Box To Go at Big W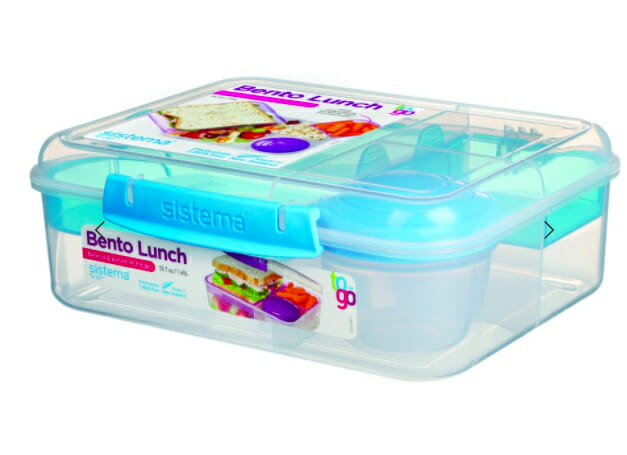 $6
Unicorn 10 Piece Lunch Set at Kmart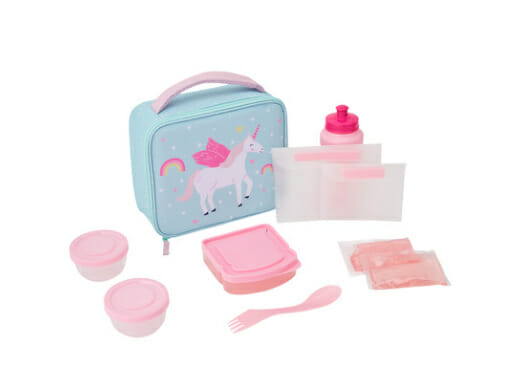 $8
Bright Side Large Happy Bento Lunchbox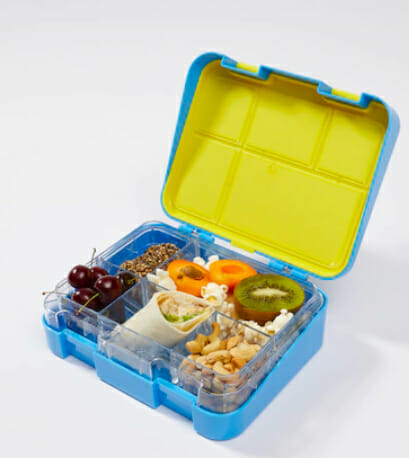 $54.95
Yumbox Original Leakproof Bento Box for Kids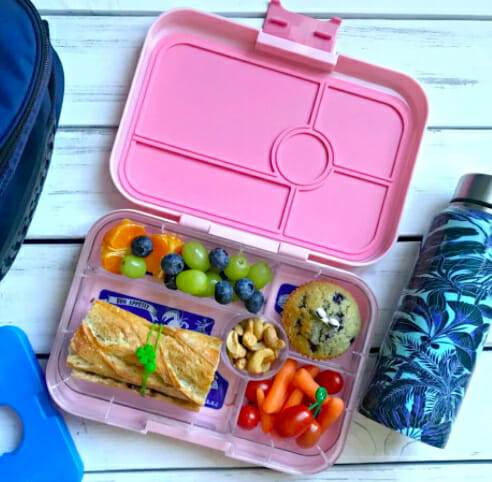 $30.00
What to look for in a lunch box
Compartments
Separate spaces to place different foods. You don't want the strawberries to make the bread soggy, so a bento-style lunch box with different sections is always a win.
Dishwasher safe
For mums who don't have time to hand wash, it's always a great idea to pick a lunch box that you can throw in the dishwasher at the end of each school day.
Insulated
We live in Australia, so it's a good idea to pick something that will keep the food cooler for longer. No kid wants to eat warm ham sarnies, right? If the lunch box isn't insulated, then it might be worth picking up a lunch box that has room to fit ice-packs to keep the food cool.
Easy to clean
Separate lids may be difficult to clean. If you find a box that has separate spaces but one lid, it may be easier to clean and not lose the different lids.
Compact
You should take your child's school bag with you when you are shopping for a new lunch box. This way you can be sure it will fit in their bag and also not take up too much space. Many lunch boxes include plastic cutlery with built-in storage.
BPA-Free
A product that is BPA free is one which does not use the chemical compound Bisphenol A, which has been linked to cardiovascular problems and other health-related illnesses.
Easy to store
While all these fancy looking lunch boxes are fun for your kids, you need to be able to store it in your kitchen cupboard. So maybe try opting for a less bulkier product.
Leak proof
This is an important one! If something liquid was to spill inside, would it leak out and into your child's school bag over their school books? Some bento-style lunch boxes come with a special insulated bag they can be put into for this very reason.
5 tips for a healthy, balanced school lunch
1. Add something from each of the food groups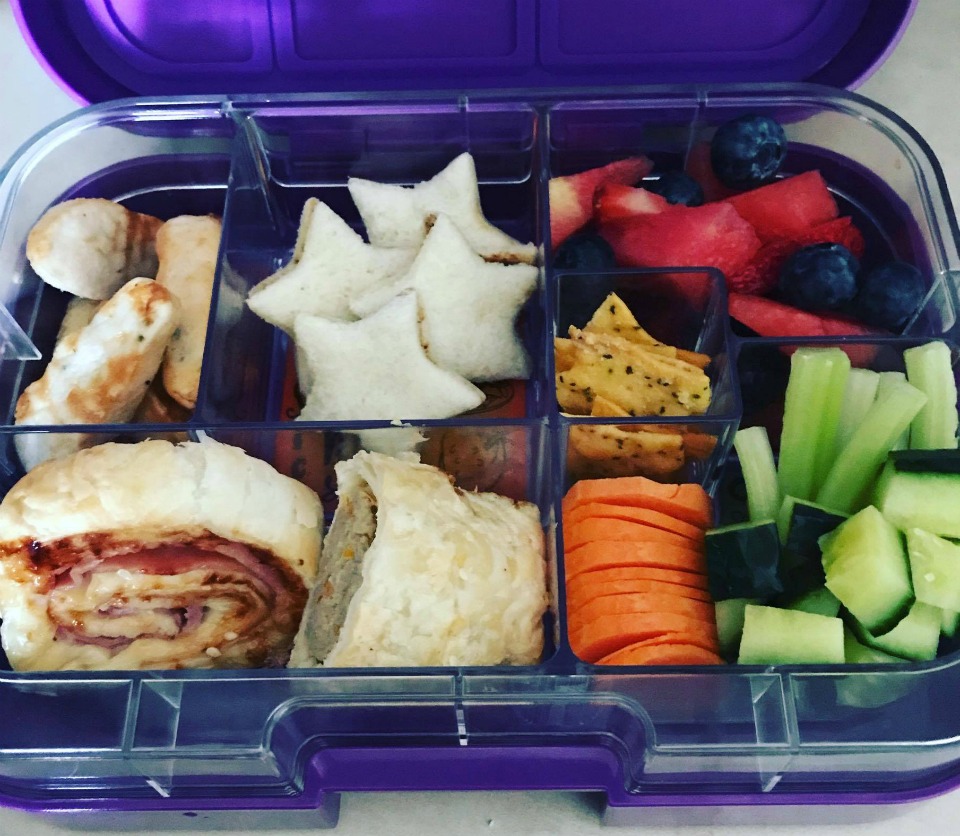 Remember being taught the healthy food pyramid when you were a kid? Those same rules still apply today, and the currently guidelines recommend we all enjoy a variety of foods from each of the food groups each day. To refresh your memory, these are:
Vegetables and legumes/beans
Fruit
Grain or cereal foods, mostly wholegrain and/or high cereal fibre varieties
Lean meats and poultry, fish, eggs, tofu, nuts and seeds and legumes/beans
Milk, yoghurt cheese and/or alternatives
Also, make sure the only drink you put in your child's bag is water. It's the best liquid fuel for their little bodies, and most schools recommend children don't drink anything else, other than on lunch order days as a treat.
2. Keep it colourful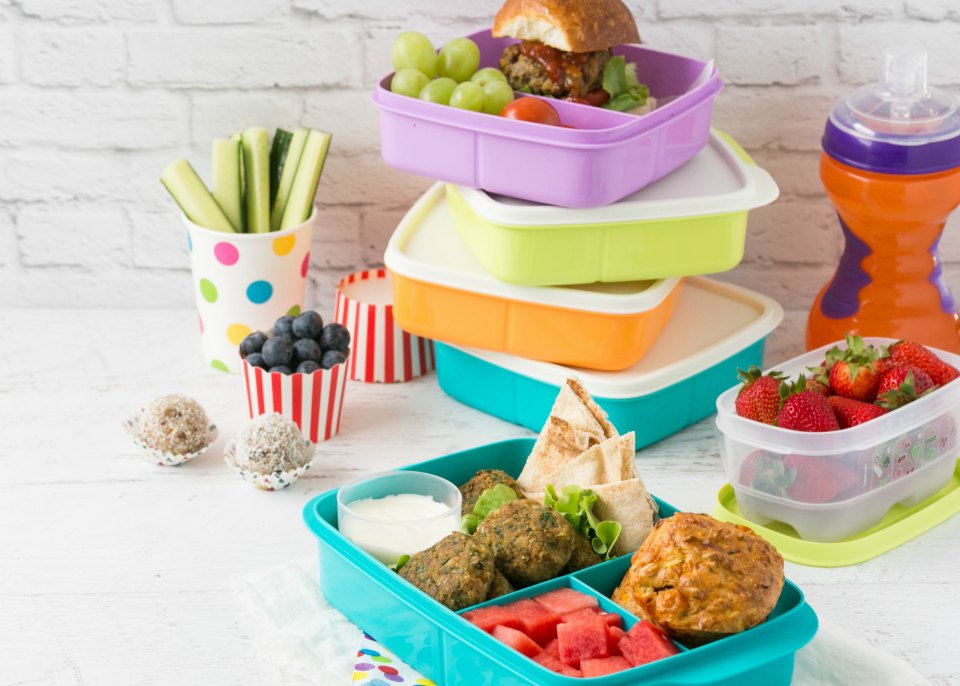 Like all of us, kids eat with their eyes. If their lunch box is bursting with natural colour it'll get their little hearts racing.
Fruit and vegetables are obviously a great way to inject a rainbow of colour into a lunchbox.
3. Make it ahead of time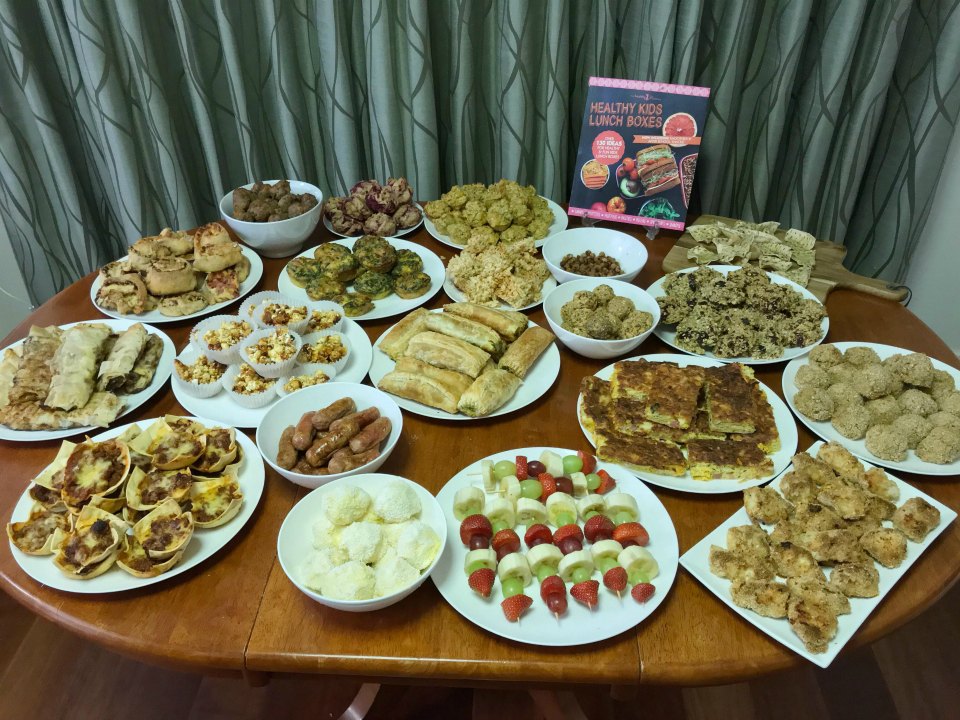 You know we're all about great meal prep at The Healthy Mummy – it's a great way to make sure you stay on track with healthy eating.
The same goes for kids. During the morning rush it can be easy to default to a lunch order or quick Vegemite sandwich when time is of the essence.
If you have a few lunches already prepped for the kids, it makes mornings so much easier. You can get the kids to do their own school lunch planner when you're pulling together your Healthy Mummy planner for the week ahead!
Pack them in the lunch box with a little paper towel underneath and they will be defrosted perfectly by lunchtime, and won't have made anything else soggy.
4. Keep it simple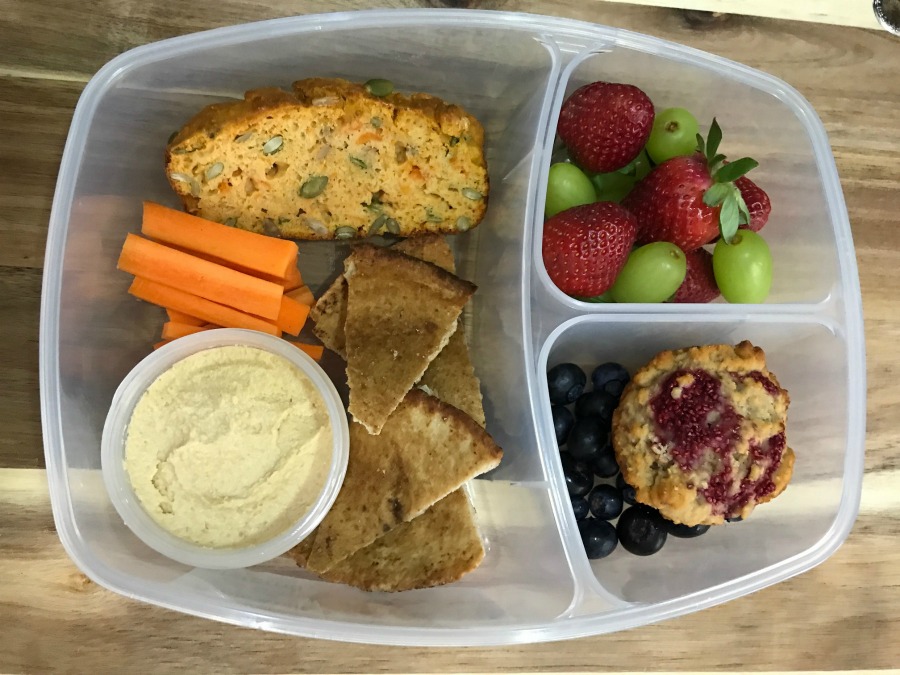 Kids don't get a lot of time to eat their snacks and lunch at school, so don't overwhelm them. Make smart choices so that the food they do have will keep them full throughout the day – and that doesn't mean there has to be a lot of it.
The treats in our handy back to school eBook are designed to be delicious and nutritious so there's no need to add any pre-packaged 'treats' to the lunchbox.
5. Make sure everything stays delicious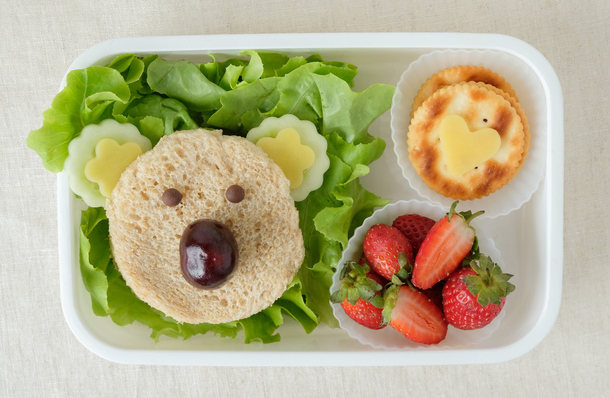 In the warmer months, make sure you keep the kids lunchbox snacks safe and fresh by keeping them at the right temperature.
Using appropriate storage containers, like Tupperware, will mean everything is kept cool. Because there's nothing worse than a limp, soggy salad!
Healthy Kids Lunch Boxes eBook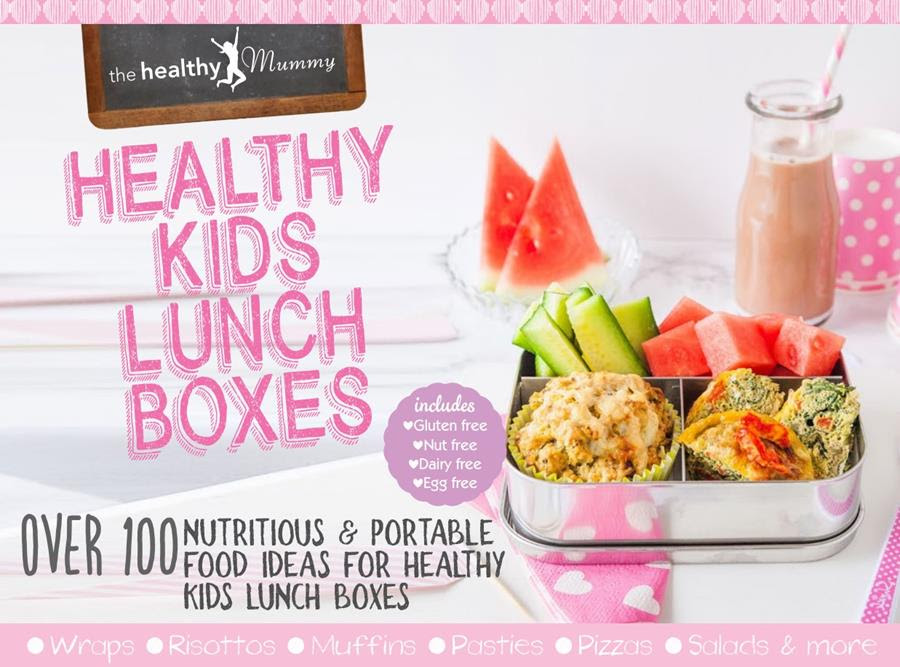 Ensuring our children's lunch boxes are filled with healthy, easy to prepare foods that the kids will actually eat is really important.

A school lunch box can potentially make up to 30-50% of our child's daily food intake so, we want to make them count.

Our Healthy Kid Lunch Boxed eBook makes preparing lunch boxes a breeze.
The Healthy Kids Smoothies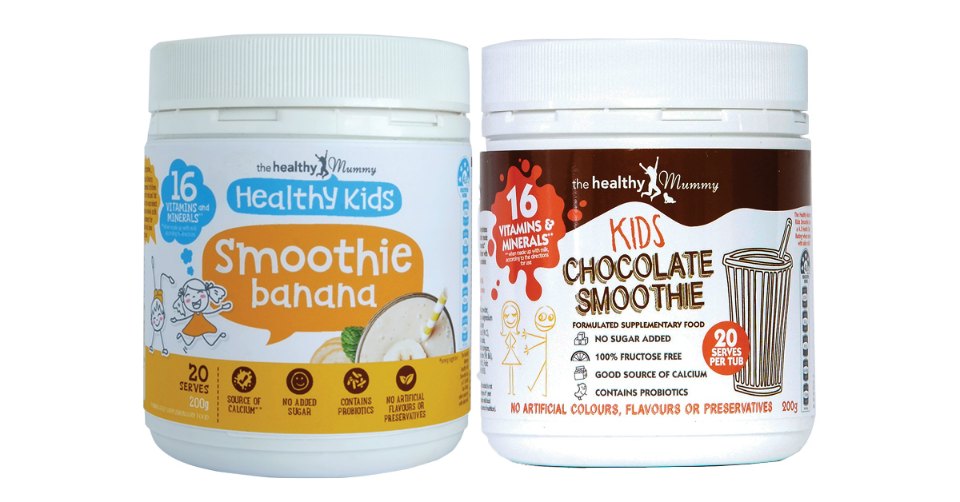 The Healthy Kids Smoothies have been specially made as a healthy snack for kids and are ideal if you have fussy eaters or want to ensure your children have a nutritious and healthy smoothie snack.

It also has a 4.5 Health Star Rating when made with skim milk and contains NO added sugars.