Cute Christmas-Themed Photos Prove Newborns Are The Greatest Gift Of All
They say good things come in small packages and these adorable newborns dressed in festive frocks and Christmas costumes certainly prove this is the case. Come and see the most adorable Christmas-inspired baby photos that celebrate the spirit of Christmas and prove that babies really are the best gift a parent could ever ask for.
*Warning. This post may result in an influx of Christmas-conceived babies.*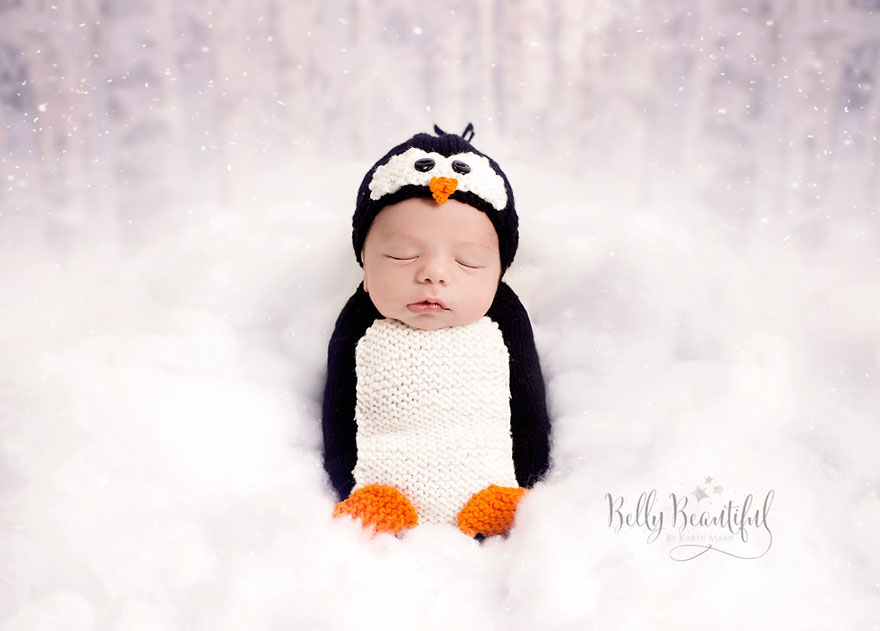 Is there any greater gift at Christmas than the presence of a baby?
For some parents, staging a Christmas-inspired newborn photo shoot is as simple as booking a photographer and praying that bub doesn't wee all over the props. But for other parents, it's not that simple, especially if your newborn is still in neonatal care.
This is why nonprofit organisation March of Dimes started their "Greatest Gifts" program which sees professional photographers enter the neonatal unit at Saint Luke's Hospital of Kansas City to photograph critical ill premature newborns wrapped as "precious gifts".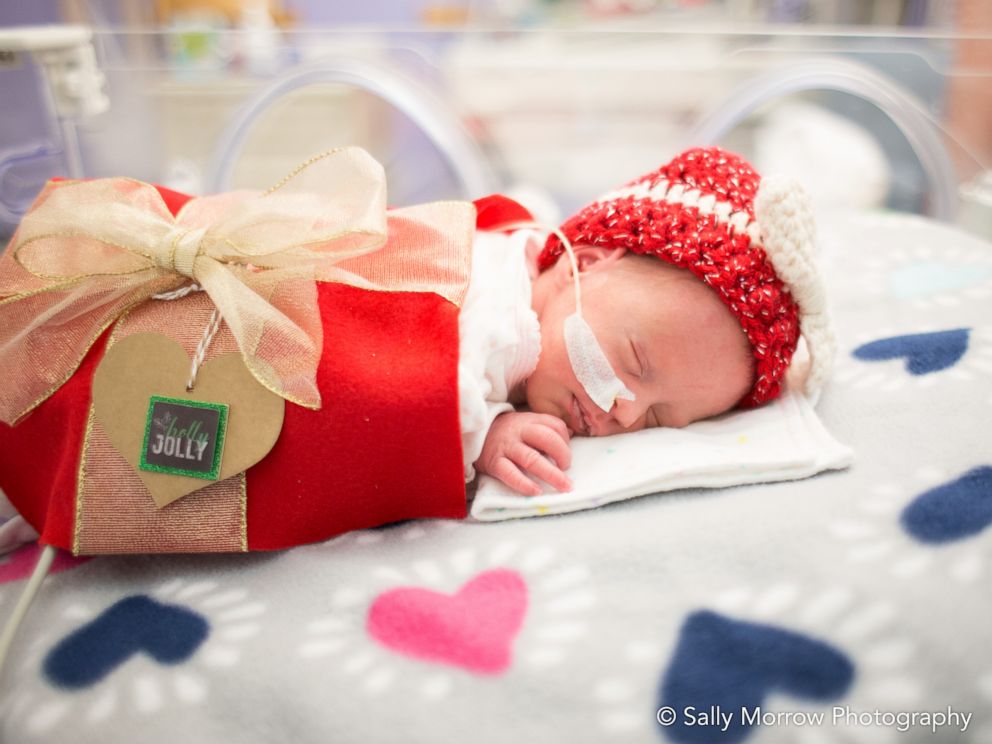 Earlier this week several newborns were gift wrapped and photographed as part of the program to help parents cherish this amazing time and to make holiday memories with their little ones.
Decked out in festive knitted hats and large bows, the babies are the picture of Christmas cheer.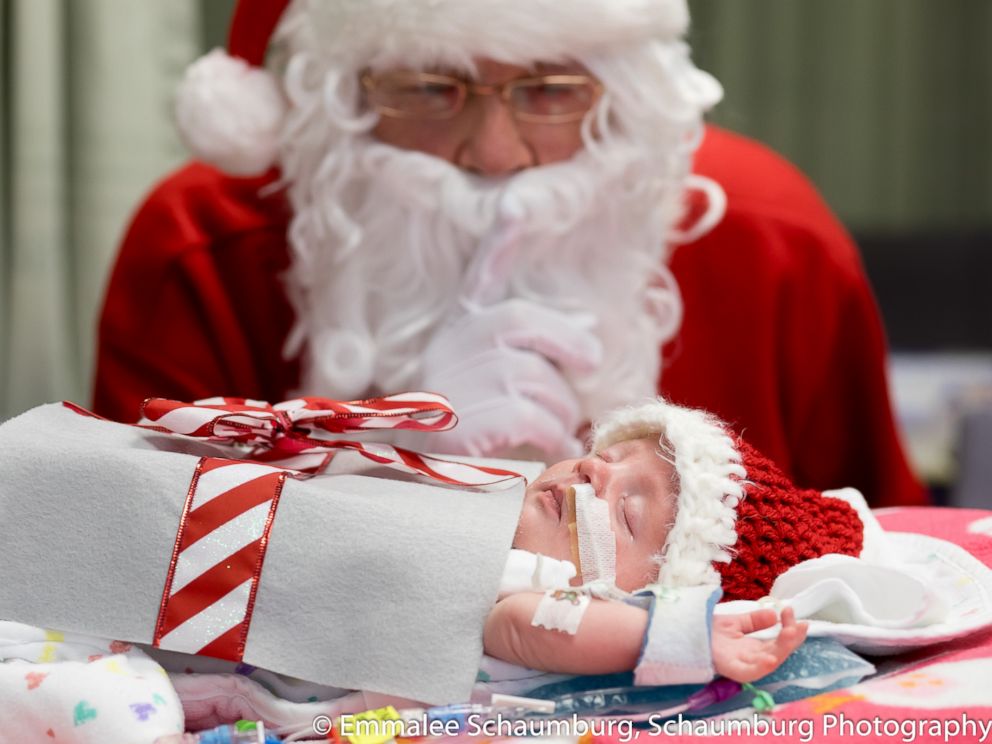 Tis The Season To Take Ridiculously Cute Photos of Your Baby
Of course, it's not just premature newborns that partake in the Christmas cuteness. Bored Panda recently shared some of their favourite Christmas-inspired photoshoots that will melt your heart.
If you have a newborn in tow, then this is a Christmas tradition bandwagon that you need to jump aboard on. And all it takes is a neutral background, an adorable knitted hat or outfit and a newborn who is willing to pose for a few sweet snaps.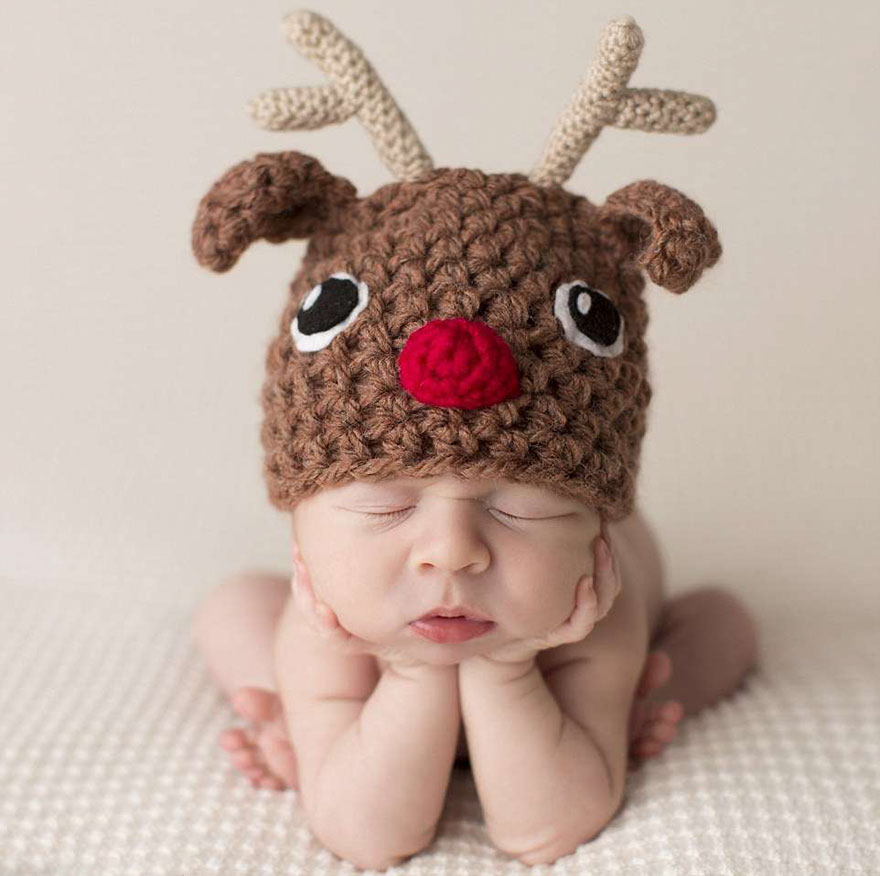 From winter wreaths and plucky penguins, to gorgeous gingerbread men and snuggly Santas, photographers across the globe have absolutely nailed their Christmas-inspired newborn photoshoots and succeeded in making our ovaries ache.
Seriously, how cute are these photos?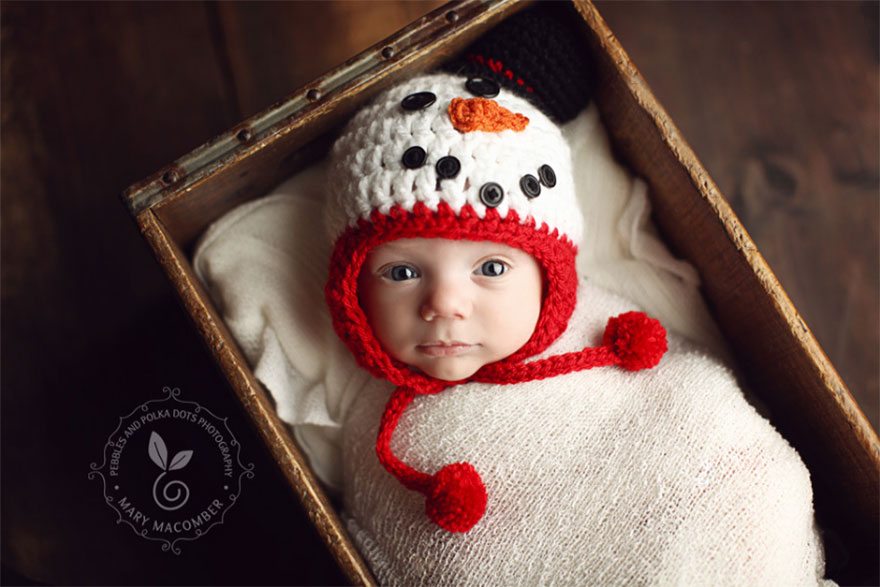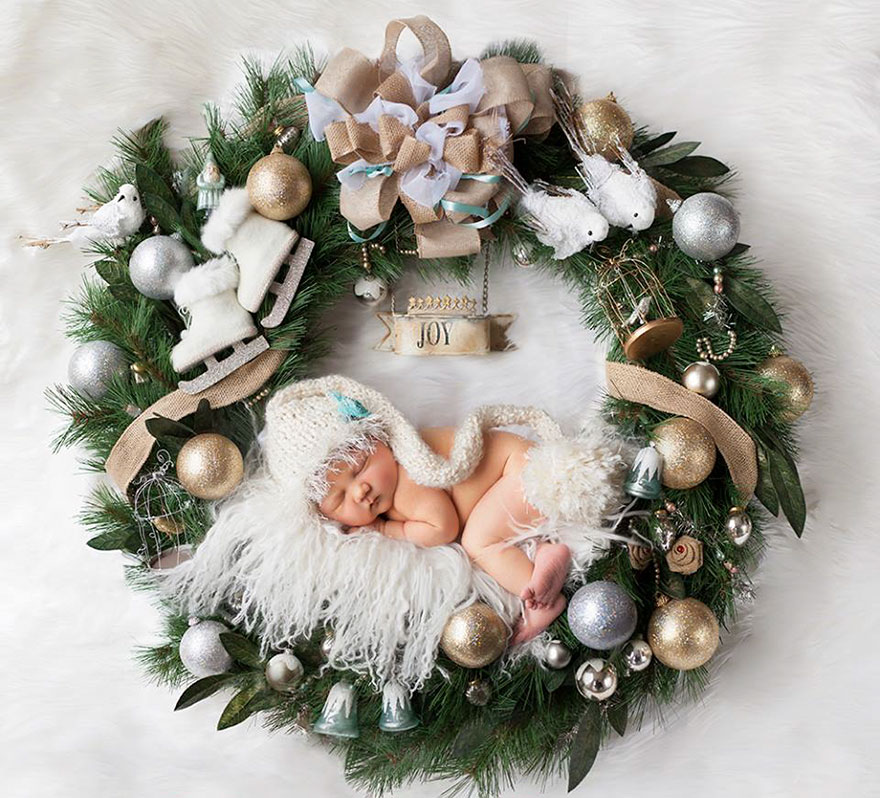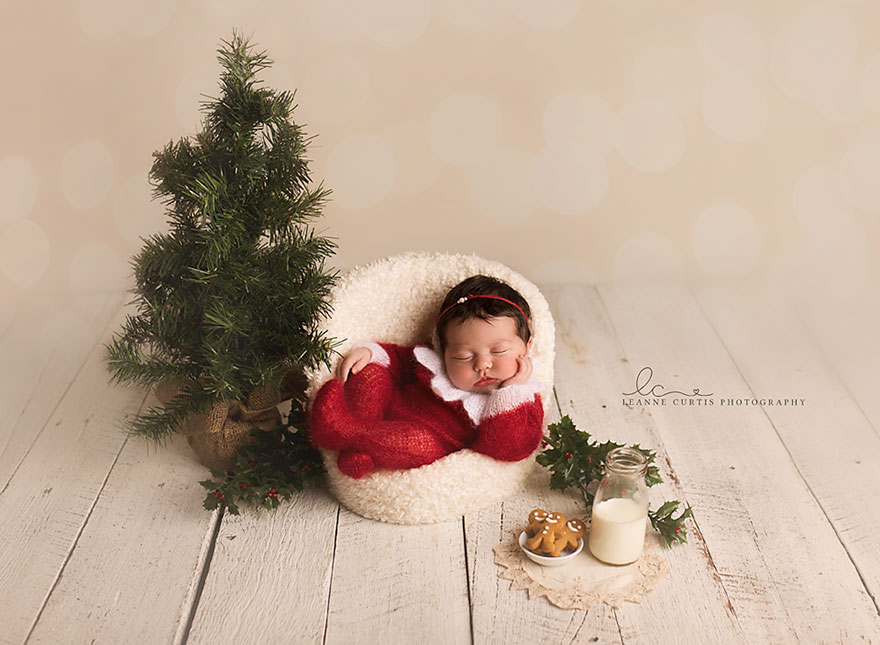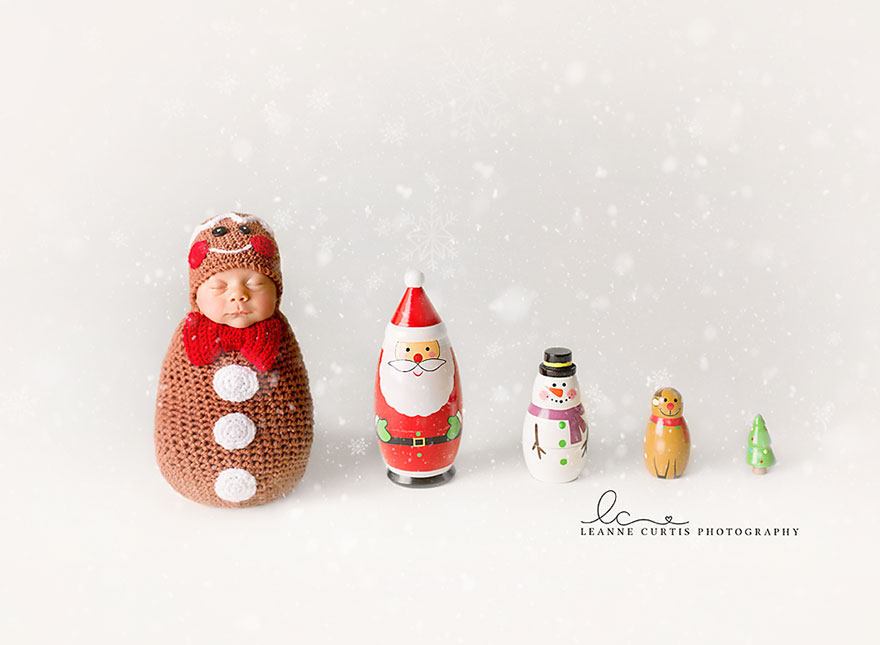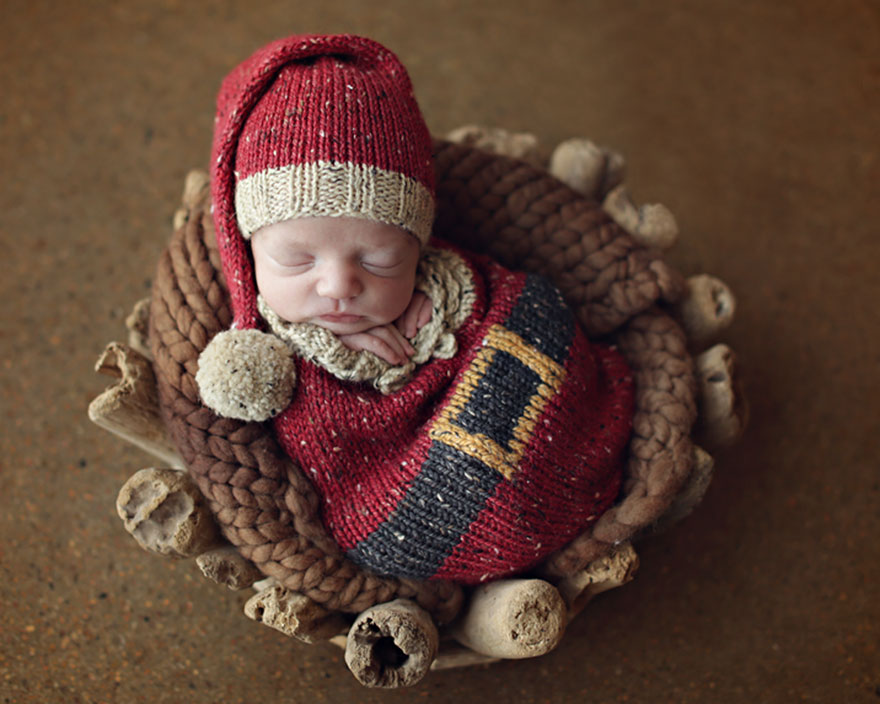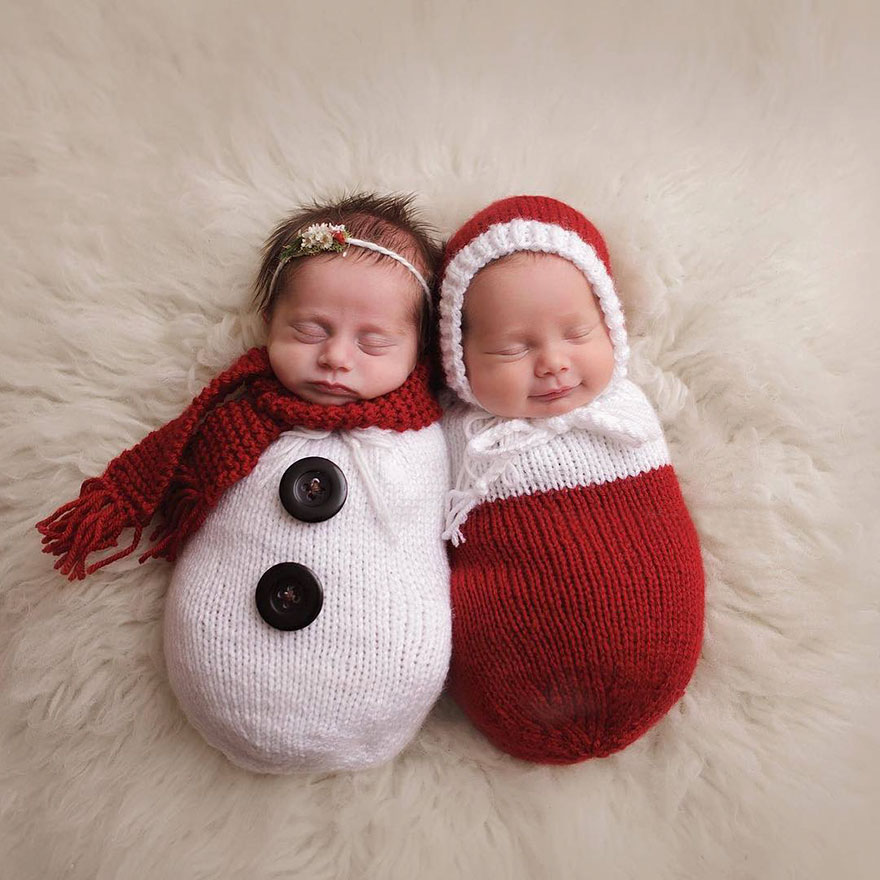 Share Christmas Cherubs With Us!
If you've mastered the fine art of festive photography, share your photos with us on our Facebook post. We would love to see them! Because Christmas is a time to celebrate these cherished photographs (and bring out the cluckiness in everyone!).