This is what Christmas with a baby really looks like!
The spirit of Christmas comes alive when you have children. And when you have young children, the spirit of Christmas usually ends up all over your kitchen floor.
Just ask Esther and Thad Anderson who have put together a festive Christmas video to showcase just what happens when you combine Christmas traditions with a toddler.
A half-decorated Christmas tree is only the beginning…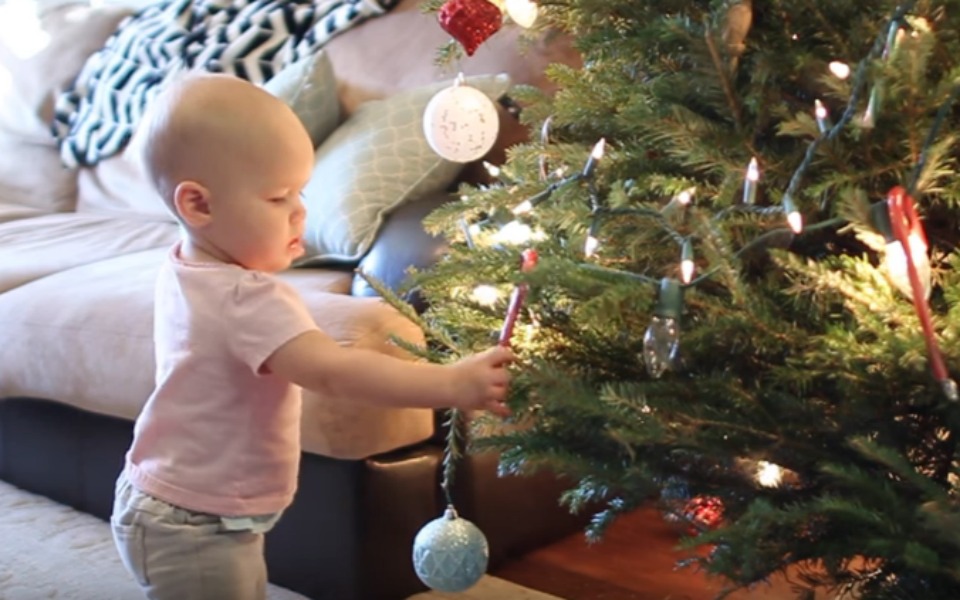 'Twas the night before Christmas…
And all through the house, parents with young children are chasing their toddlers around with a vacuum, returning rolling Christmas balls to the tree and stepping on half-eaten candy canes.
Thanks to Story of This Life, these chaotic Christmas moments we all know too well have been brought to life in a hilarious and 100 per cent relatable viral video.
Christmas With a Baby tells us exactly what it's like to celebrate the festive season with a curious toddler in tow. The video stars Ellia Anderson, the blonde-haired sweetheart who has become an online sensation.
While this video was made last year (and Ellia now has a little sister named Tessa), we still love it! And with over 14 million views, it would seem so do countless other parents.
So what can parents with babies expect around Christmas?
Not a critter was stirring, not even a mouse
And this silence is all-too-suspicious and almost a guarantee that your toddler is either un-decorating the tree, playing with the pine needles that have fallen all over the floor, dragging the lights across the carpet or throwing fake snow throughout the house.
And that's just in the lead-up to Christmas!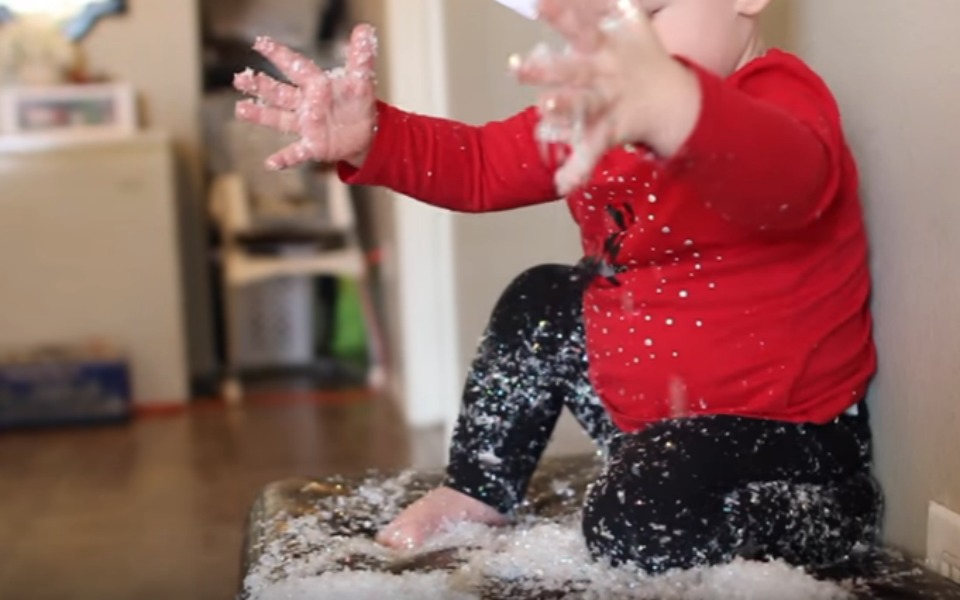 The stockings were hung by the chimney with care…
Your stocking is empty, of course. Because once you become a parent no one gives a stuff about what you want for Christmas.
And in true toddler fashion, you can also expect your little one to get more enjoyment out of the cardboard box the toy came in than the actual expensive toy.
The children were nestled all safe in their beds
Or safely asleep on your head, in your bed, most likely kicking you in their sleep. Until 5am that is, when they turn into ninja escape artists, sneak down the stairs, unwrap all the presents, eat Santa's bickies, spill the milk all over the carpet and knock the tree down.
You have to admit, Ellia deserves an Oscar for effort in her Christmas destruction. And, like with all of their videos, Esther and Chad manage to perfectly wrap up what life with a baby really is like.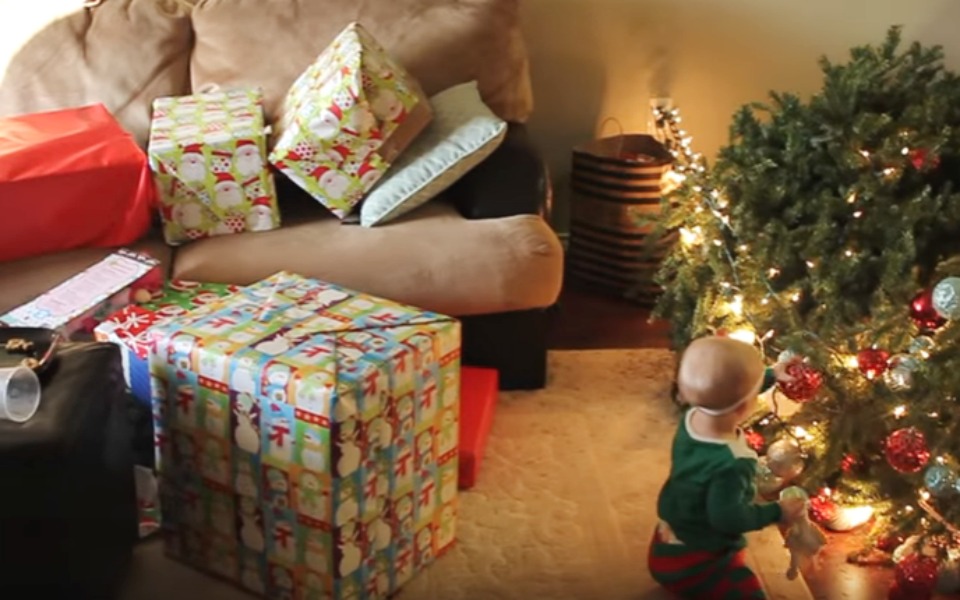 How many of these chaotic Christmas moments have you experienced with your own children?
Do you need another laugh? Check out some of these great Santa photo fails!