Drumroll Please: The Craziest and Cutest Celebrity Baby Names In 2016 Are…
You have to hand it to celebrity parents – they like to think outside the baby name box when it comes to choosing a moniker for their newborns. Let us remind you of the new crop of celebrity babies that arrived this year, and the somewhat crazy and cut names their parents decided on.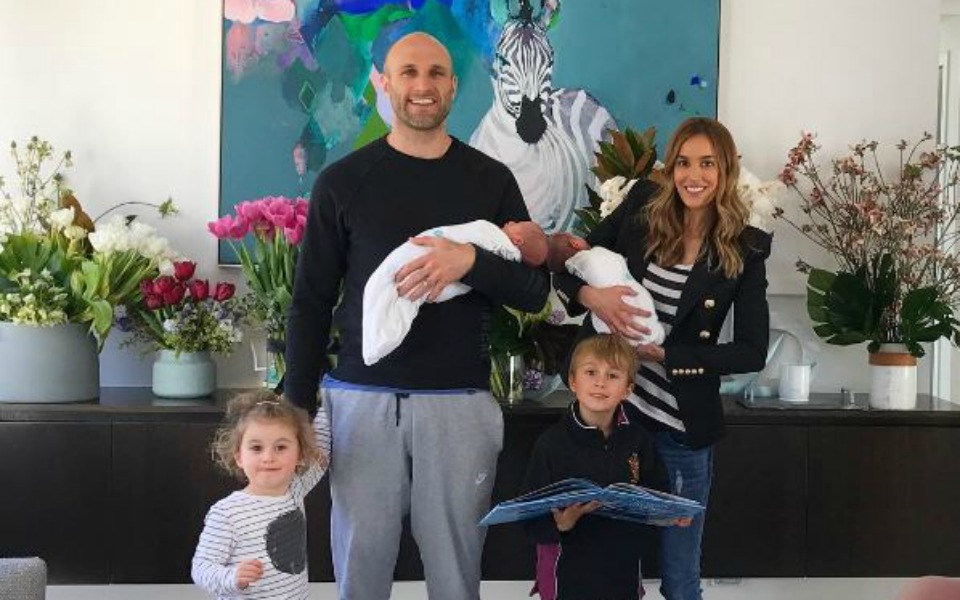 2016 has proven to be quite the interesting year for celebrity baby news. While some celebrity parents stuck to traditional names, such as Anne Hathaway (who named her son Johnathon), others opted for more unusual options (Ode Mountain, for example). And it's the names that are a little left of centre that we just had to share.
Behold, our top 30 celebrity baby names of this year: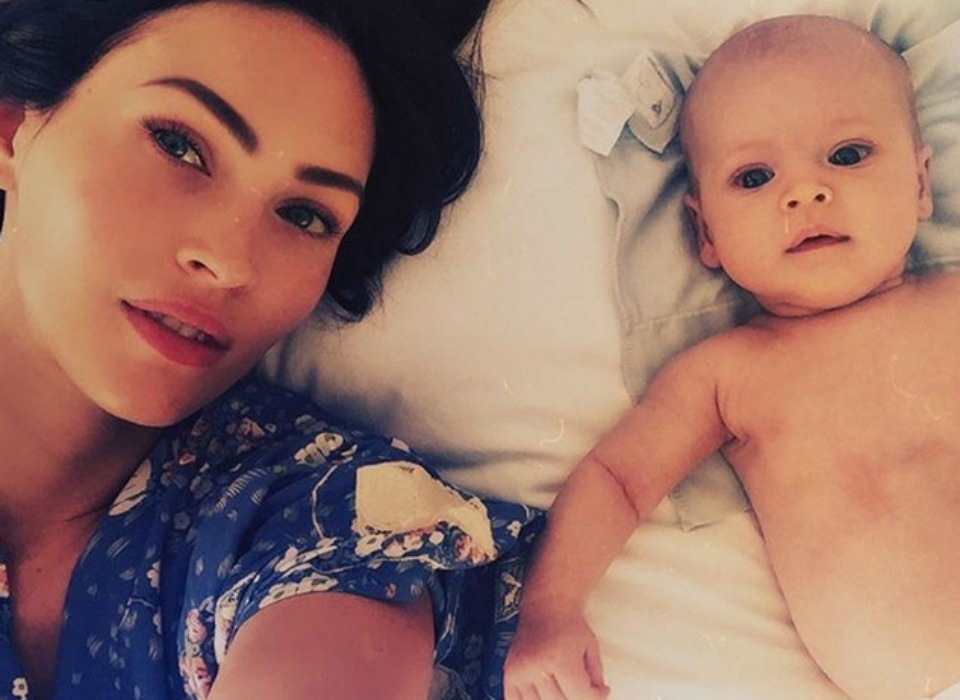 Celebrity Baby Boy Names
Journey River Green – Megan Fox and Brian Austin Green welcomed their third son earlier this year. And what a journey it's been!
York Banks Alsa – Tyra Banks became a first time mum back in Feburary and we have to admit that York is a pretty adorable name choice!
Freddie Reign Tomlinson – One Direction's 2016 bub belongs to Louis Tomlinson and his ex-girlfriend, Briana Jungwirth, who named their first child, Freddie Reign.
Dimitri Portwood Kutcher – He's one of the youngest of the 2016 celebrity crop of children and the unique name was chosen by parents, Ashton Kutcher and Mila Kunis. Dimi, which sounds awkwardly like Demi (Ashton's first wife) joins big sister Wyatt.
Elias Buble – It's been a year of joy and sadness for Michael Buble and his wife, Louisana as they welcomed their second son, Elias in January but also announced last month that their first son, Noah, has cancer.
Ode Mountain DeLorenzo Malone – Hunger Games actress Jena Malone and husband Ethan DeLorenzo welcomed their first child, first child, a baby boy, in May. It was clearly a poetic and momentous occasion.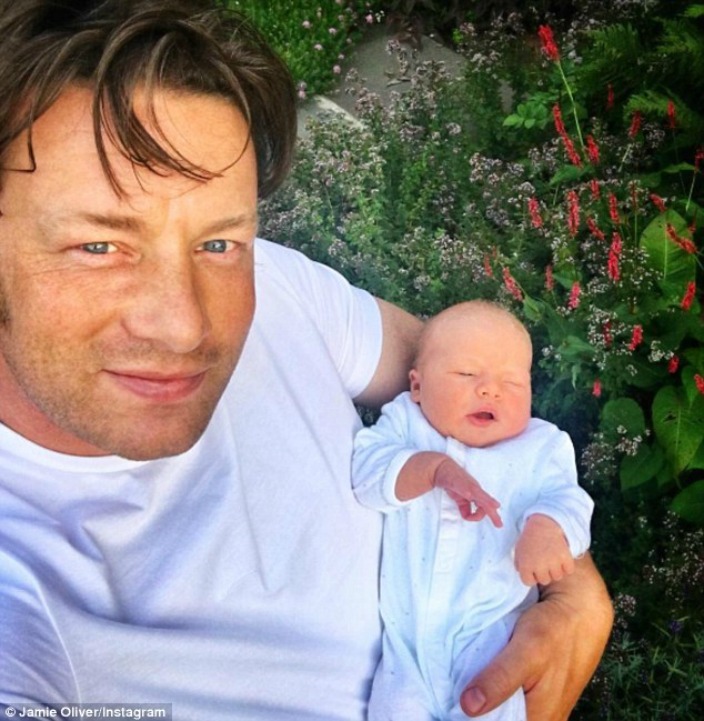 River Rocket Oliver – Jamie and Jules Oliver decided to stick to the somewhat unusual for their fifth child. The couple kept us waiting for days before making the big name reveal. River joins his siblings, Buddy Bear, Daisy Boo, Poppy Honey and Pedal Blossom.
Remington Alexander Blackstock – Another strong name chosen by Kelly Clarkson and Brandon Blackstock, who also have a daughter, River Rose.
Rocco Robin Cannavale – Aussie Rose Byrne and partner Bobby Cannavale stuck to the R's that appear to dominate the celebrity baby name list with a double R moniker.
Odin Reign Carter – Another Reign middle name, Backstreet Boy Nick Carter and his wife Lauren, combined folklore with royalty to come up with their unique name.
Hugo Wilson Dallas – Once Upon A Time co-stars – and husband and wife – Ginnifer Goodwin and Josh Dallas, also announced the birth of their second child.
Leonardo Ángel Charles Baldwin – Hilaria and Alec Baldwin welcomed their third child together in three short years and chose this angelic name for their son.
Boomer Robert Phelps – He's the best swimmer in the history of the world and thus when Michael Phelps became a dad, you knew he was going to choose a pretty powerful name. Enter Boomer Bob.
Tom and Darcy Judd – Bec Judd is probably one of the most famous Aussie mums thanks to her growing Instagram account and thus we waited with baited breathe for the name choices of her twin boys. Bec and hubby Chris opted for the elegant and somewhat traditional Tom and Darcy.
Zeppelin Bram and Arrow Rhodes Ackles – Supernatural star Jensen Ackles and his wife Danneel, stayed away from the traditional names and opted for two very unique choices for their twins, born earlier this month.
Celebrity Baby Girl Names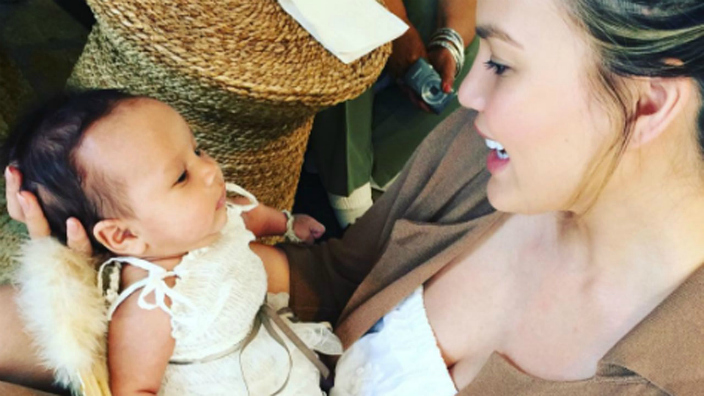 Luna Simone Stephens – Luna is already an Instagram sensation thanks to her parents, thanks to parents, Chrissy Teigan and John Legend's, funny parenting posts. Luna is also one of the most trending baby names this year, entering the top 100 for the first time. Coincidence?
Dream Renee Kardashian – Rob Kardashian and Blac Chyna went with this dreamy name for their daughter.
Nixie Barbara Lowe – Pretty Little Liars actor Chad Lowe and his wife Kim Painter adorned their third child with this country-inspired name.
Amada Lee Gosling – Sharing one of the same names as her sister, Esmeralda Amada Gosling, Ryan and Eva welcomed their second daughter in April.
Daisy Josephine Sudeikis – Olivia Wilde and Jason Sudeikis's little darling arrived in October, on International Day of the Girl, of all days.
Onyx Solace Morissette-Treadway – As she is obviously quite the little gem, Alanis Morissette and Mario Treadway chose a suitably sparkly name for their little girl.
Izzy Oona Murphy –  Izzy Oona is Eddie Murphy's eighth child (mother is Paige Butcher).
Heiress Diana Harris – T.I. and Tiny Harris went extra royal for their newborn daughter, opting for Heiress Diana. Or, during kindergarten role call, Heiress Harris.
Valentina Angelina Jonas – Kevin and Danielle Jonas only recently welcomed their second daughter, who was born at the end of October.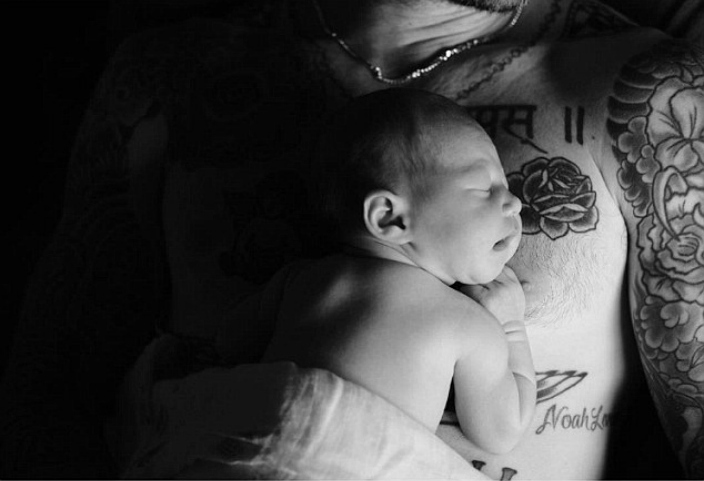 Dusty Rose Levine – Gender bending names are a common trend in celebrity baby news land so it wasn't too surprising when Adam Levine and Behati Prinsloo announced their first daughter's name.
Presley Bowie Rathbone –  Twilight's Jackson Rathbone's daughter is pretty much destined to be a rockstar with this musical moniker, paying homage to Elvis Presley and David Bowie.
Lula Rose Gardner – Lola was one of the baby names on the rise last year, so it was only a matter of time until a celebrity (Liv Tyler and her partner, Dave Gardner) came up with a variation of the trendsetter. And Lula is a sweet rendition indeed!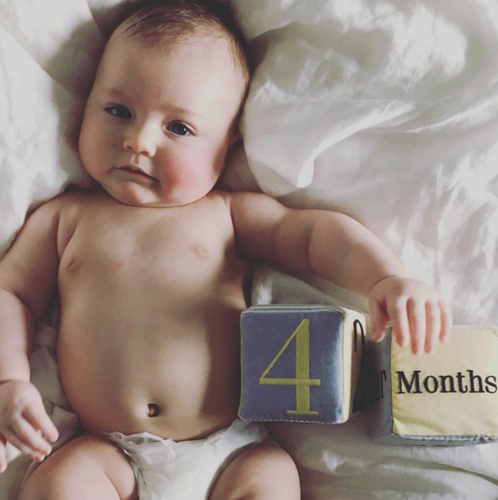 Mabel Brand – Russell Brand and partner, Laura Gallacher welcomed their first child, baby Mabel, in November.
2017 is proving to be another big year for babies with Pink (with Carey Hart), Katherine Heigl (with Josh Kelley), Natalie Portman (with Benjamin Millepied) and Janet Jackson (with Wissam Al Mana) all showcasing their growing baby bumps.
Storm Keating (with Ronan Keating), Geri Halliwell (with Christian Horner) and Amanda Seyfried (with Thomas Sadoski) are expecting later in the year as well.