Why is fruit infused water good for you and which is the best fruit to use?
Fruit infused water is a great way to hydrate your body if you are looking for a more exciting way to drink water. There are many recipes you can use.
Drinking plain water can become boring, and for those who have trouble hydrating themselves with water, fruit infusion is the best way to go. A great way to increase and enhance its nutritional value is to squeeze some of the juice into your water before steeping.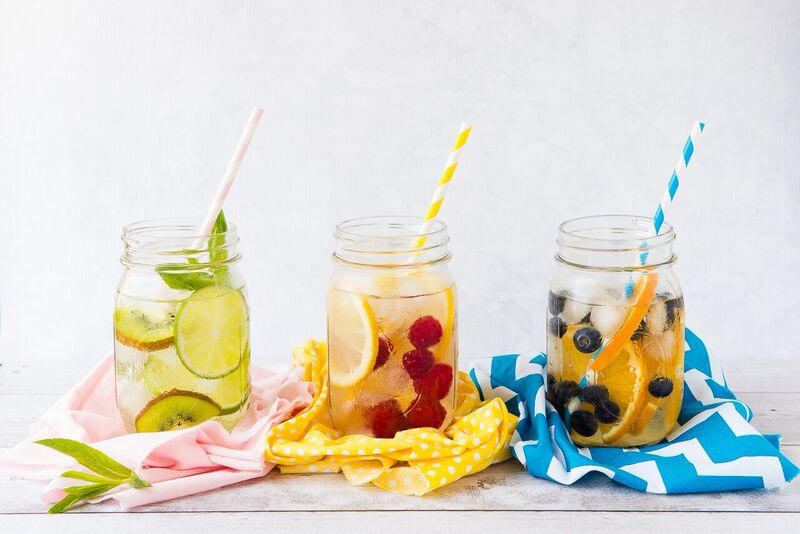 There are so many different fruits and recipes you can use and each has its own unique benefits.
Instructions to infuse water with fruit
You can start with chilled water and add your flavours. The list below gives you some amazing suggestions. To achieve the strongest flavour, and get the most nutritional value, let your infusion sit for a couple of hours at room temperature, or in the fridge.  Then, sip and enjoy!
Raspberry, strawberry and basil
A few raspberries, sliced strawberries and a couple of sprigs of basil in your water is the perfect combination for bright, glowing skin. The sweet taste of the strawberries will provide you with the perfect contrast to the savoury taste of basil.  Both of these ingredients are a great source of vitamin C which will boost your immune system and keep your skin looking at its best.
Orange and blueberry
Peel oranges and dice, throw in a handful of blueberries. Oranges are filled with vitamin C and the blueberries are a great source of antioxidants which is important to keep your cells healthy and boost your immune system. This recipe is delicious in sparkling water!
Grapefruit and mint
This combination is great for your digestion. It will help to stimulate digestion and minimise bloating.
Sliced apple and cucumber
This is a perfect combination if you are looking for that something sweet to drink without the sugar!  It can also deter you from those dreaded soft drinks. This very refreshing drink is great in sparkling water.
This delicious water infusion is just like sipping apple juice, but without the added sugar and preservatives. This recipe is filled with ingredients that cleanse and detoxify. Cinnamon helps to balance the blood sugar levels. It is also high in antioxidants.
Pineapple and lemon
The pineapple in this infusion helps to stimulate the enzymes, making digestion easier. It also helps to stimulate the appetite and so is great to eat before breakfast. Lemon is a great cleanser.
Read why drinking lemon water helps with weight loss.
Cleansing lemon, ginger and mint
This infusion is an amazing cleanser and detoxifier. The mint helps to keep your metabolism on track, the ginger is an anti-inflammatory and is also a great anti-nausea remedy. Ginger also helps with digestion.  Lemon is a great cleanser.
Cicily, one of our Healthy Mummy mums, says that one of her tips for weight loss is to "squeeze more water into your day.  Whether that be plain water, fruit infused water or herbal teas. Water is so important for our bodies, especially when it comes to weight loss. I have a 3.7L drink dispenser I fill up my water bottles with daily."
Are you ready to become a Healthy Mummy?
If you are wanting to lose weight and improve your energy – not to mention – help improve your overall health and wellbeing – our 28 Day Weight Loss Challenge is an awesome program to check out.
Have you tried The Healthy Mummy Smoothies yet?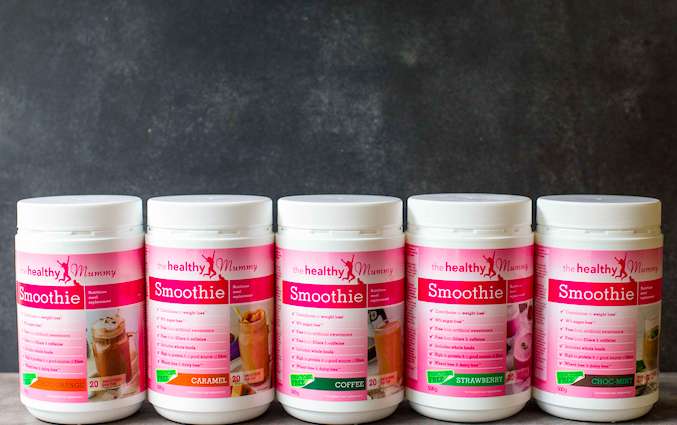 What are the benefits:
Healthy Mummy Smoothies are an excellent source of essential vitamins, minerals, nutrients & important antioxidants
They don't contain weight loss accelerants, caffeine, gluten and are dairy-free. They are also a non-Genetically Modified product.
They can help with weight management when used as part of a diet and exercise plan
They provide the best possible nutrition for energy
They're breastfeeding-safe and are designed to help to support milk supply
They're 96% sugar-free and 100% fructose free
They're low GI & high fibre which helps you feel fuller for longer and aids digestion
They're quick and easy to prepare and taste delicious
They're high in protein & lower in sugar than any other product on the market – see a comparison table.
To learn more about our Smoothies and or to purchase yours CLICK HERE.